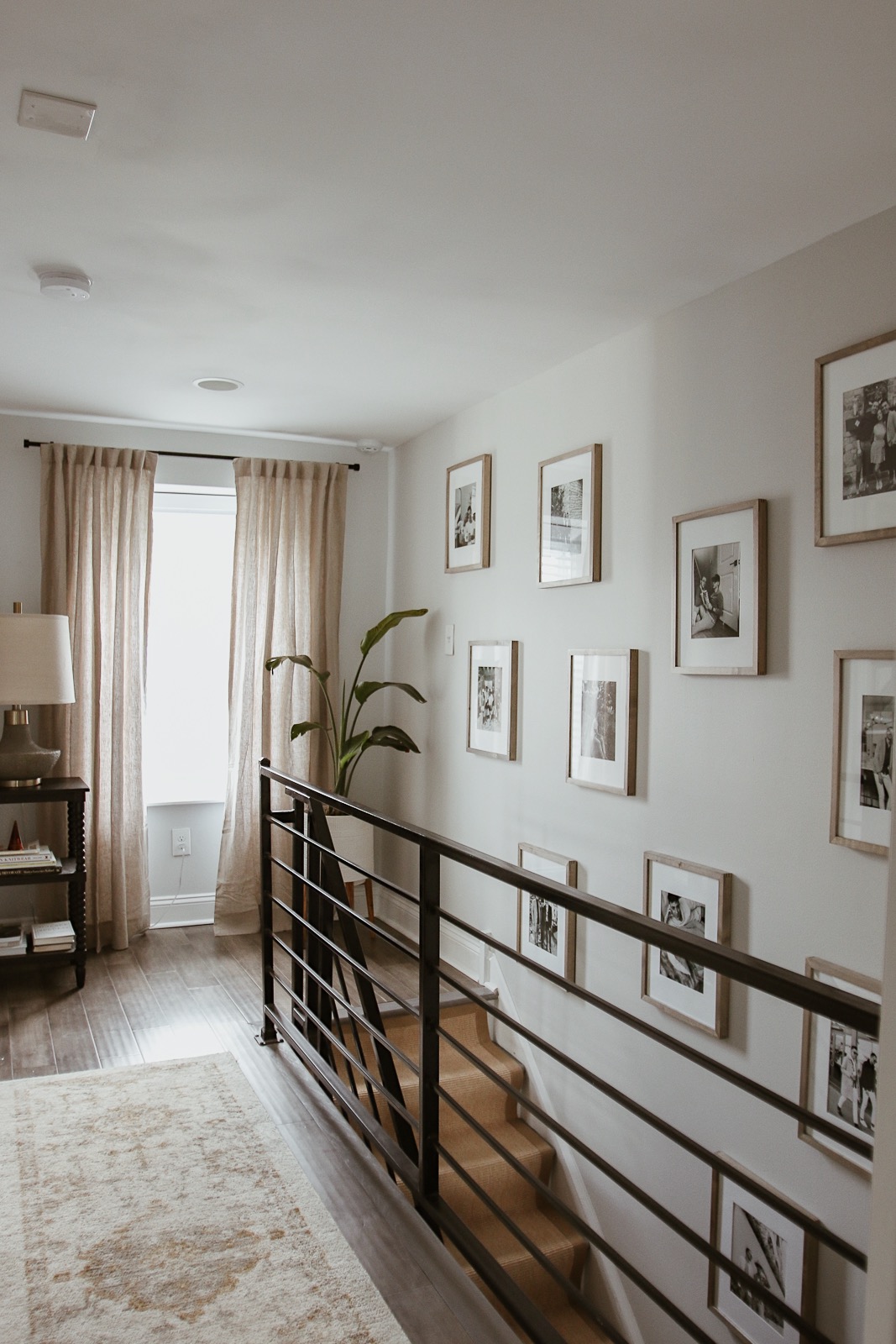 We recently shared our new gallery wall with you over on Instagram. From day one, we knew we wanted to add a wall of photos that really meant something to us. The third floor only has our bedroom and bathroom — we sort of like to think of it as our little suite. A space that is meant to help us relax and unwind from a busy day. But the wall that leads up to this floor was always empty. We knew it needed more than just a piece of art. We wanted to warm up the space with reminders of friends and family. That's the point of a gallery wall — eliciting memories of love and joy — at least for us.
The first step is choosing the photos. We wanted to do a variety of photos of friends, family, and just the two of us. We also wanted the photos to be black and white. We love the statement it makes, especially with the frames we chose. Since the walls are light and the photos are b&w, we decided a gray wood frame would really ground the space. The frames also complement the new curtains we added to the window.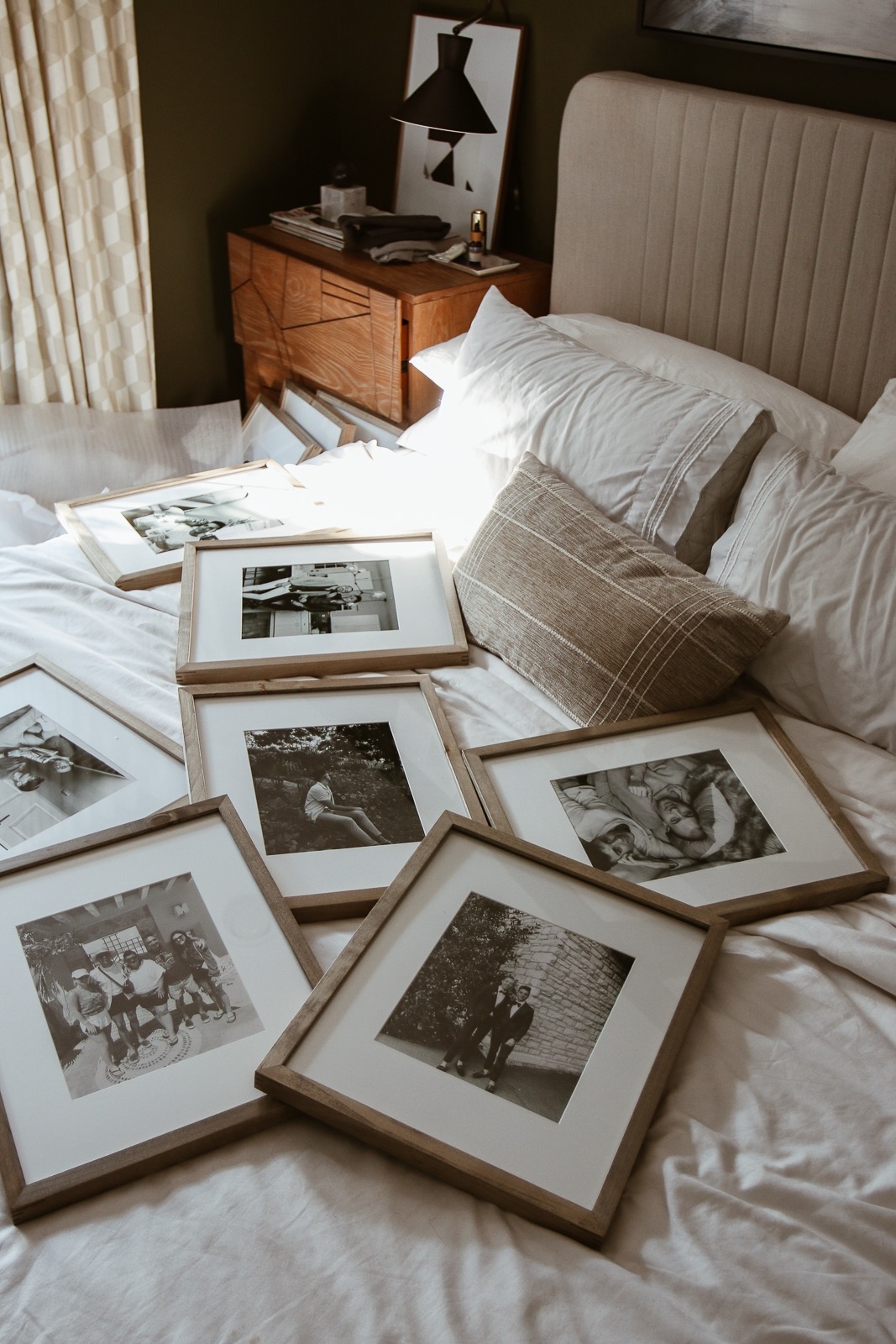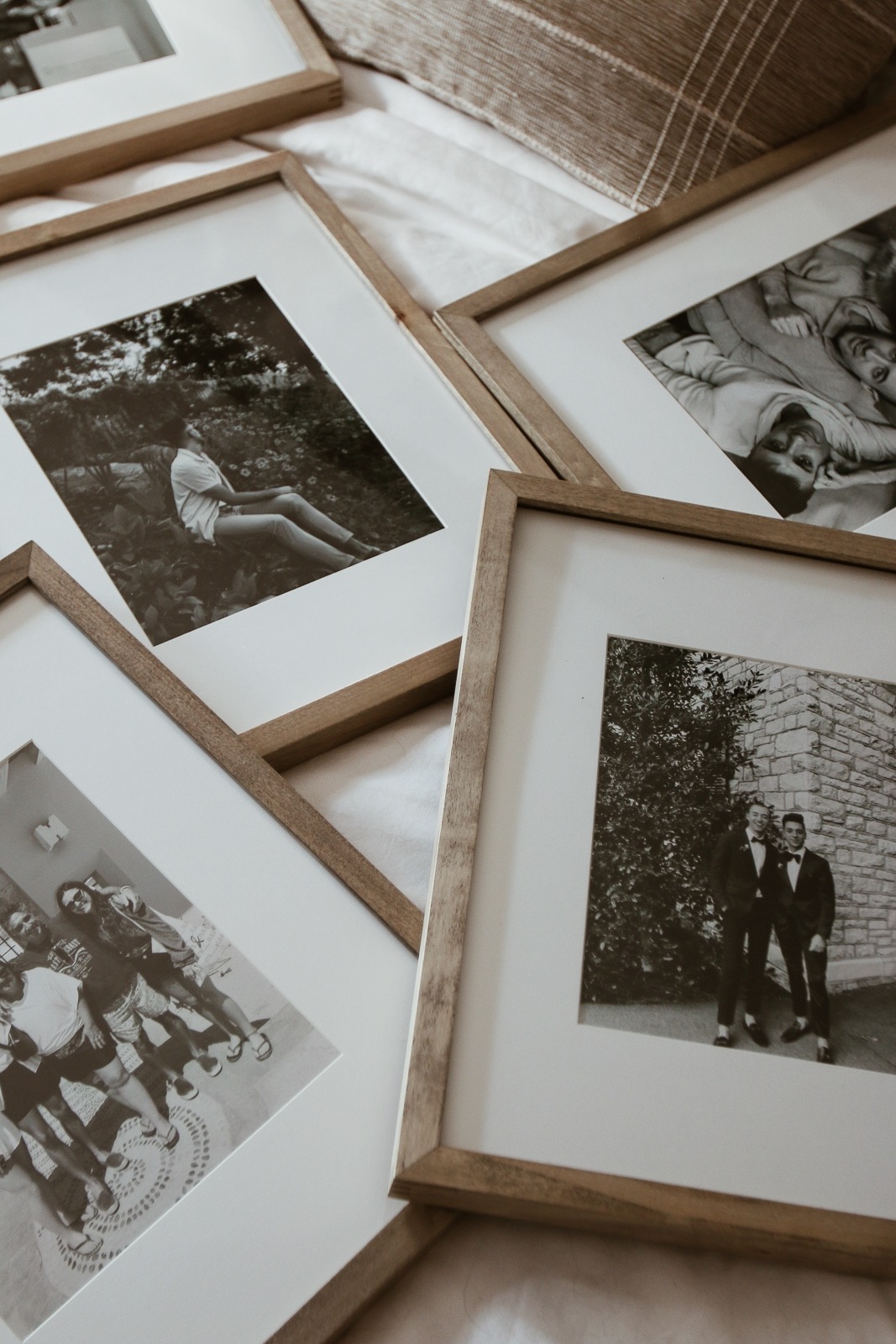 For the placement of the photos, we decided we didn't want to follow the so-called rules. We didn't want the wall to look perfect or uniform. Rather, we wanted movement. We used the paper templates to map out the frame placement. Using tape, we played around with the arrangement. We wanted the photos to flow down the wall with space between each frame. This way it feels expansive and almost takes over the wall, rather than feeling tight in one spot. We know not everyone likes this style but it works great for us.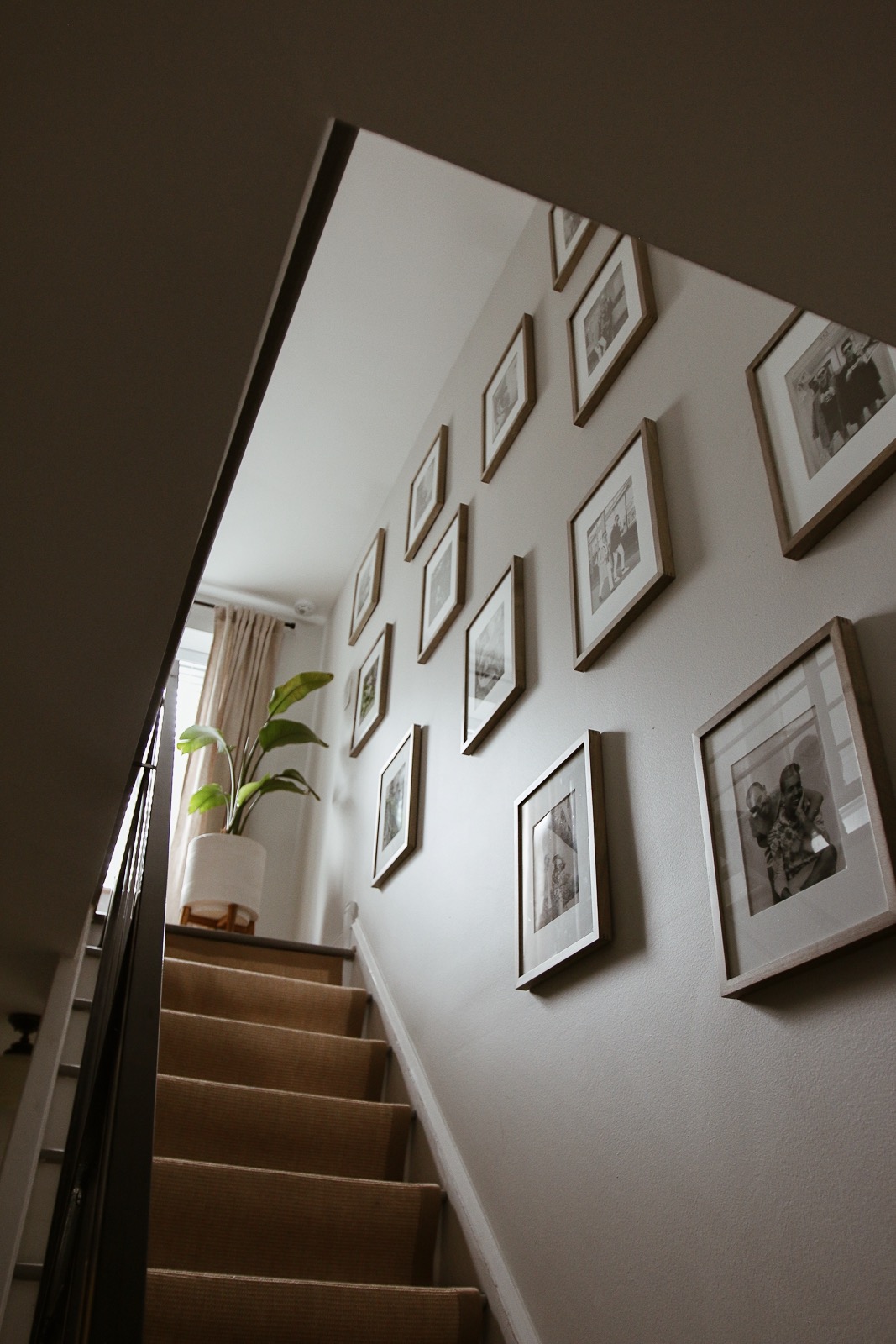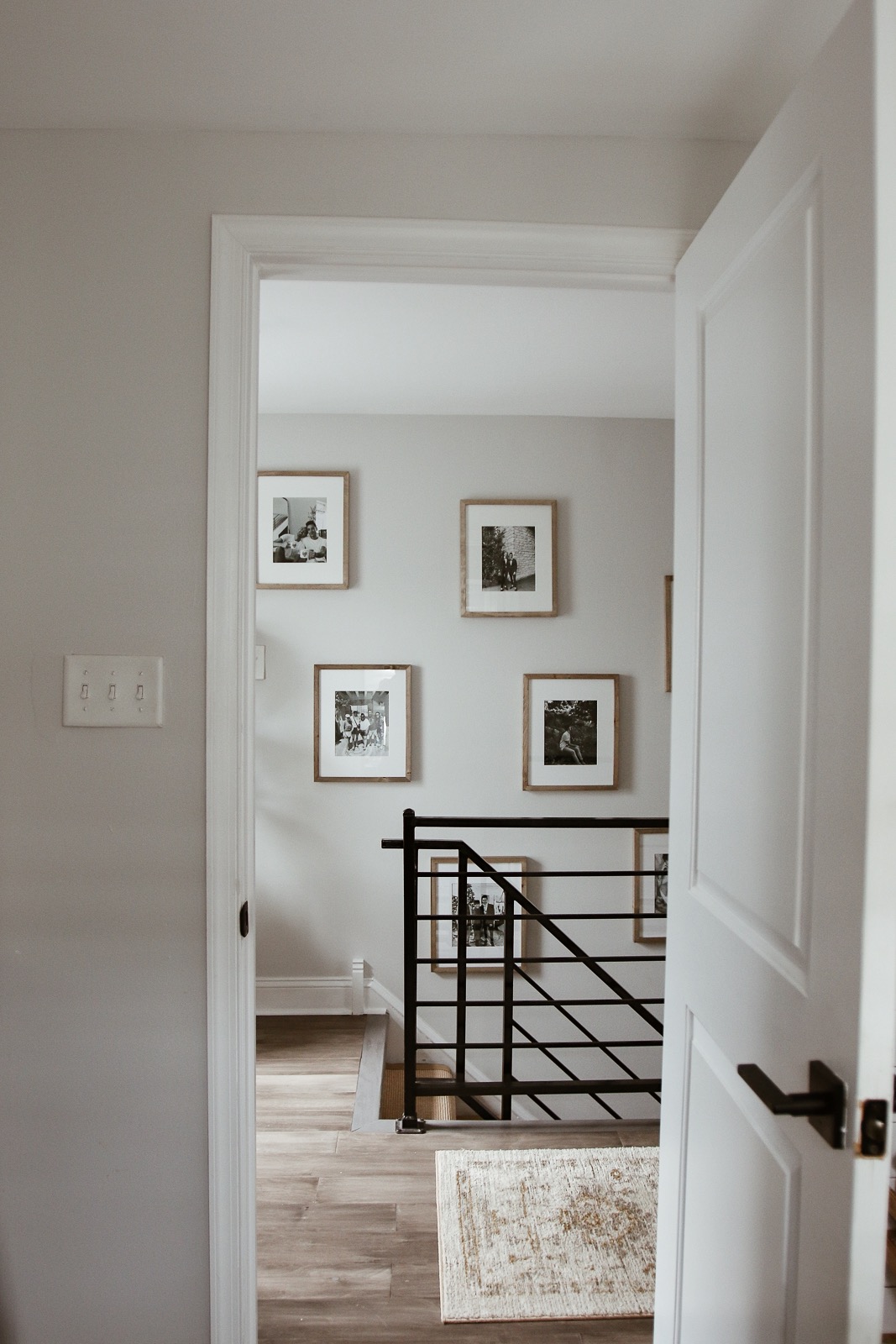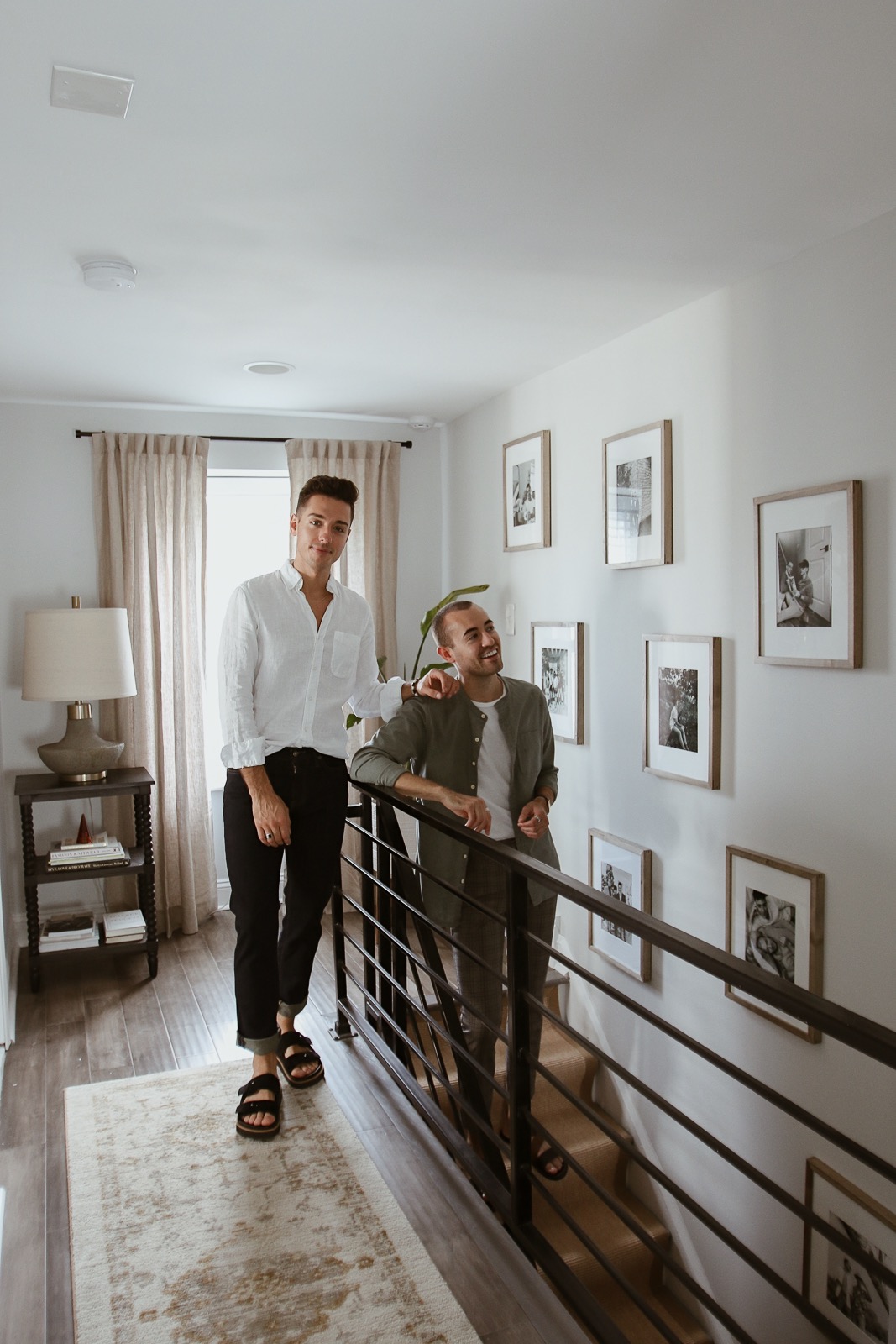 We absolutely love how the gallery wall came together. It grounds the space and really makes a statement. It's so wonderful to be able to look back on memories every time we walk up the stairs. Now to find another wall to work on lol. Until next time…