Given the state of the world right now, unnecessary travel is out of the picture for us. We had big plans for this year but those will have to wait. One US destination that has always been at the top of the list is Vermont. Surprisingly, we've never been to this state before, though we've always heard amazing things. We have plenty of friends that have taken trips to Vermont and come back raving. Since a planned trip is not happening anytime soon, we were lucky enough to get a taste of Vermont at home courtesy of Vermont Tourism. We're super excited to share everything with you and possibly inspire you to take a trip in the future, too!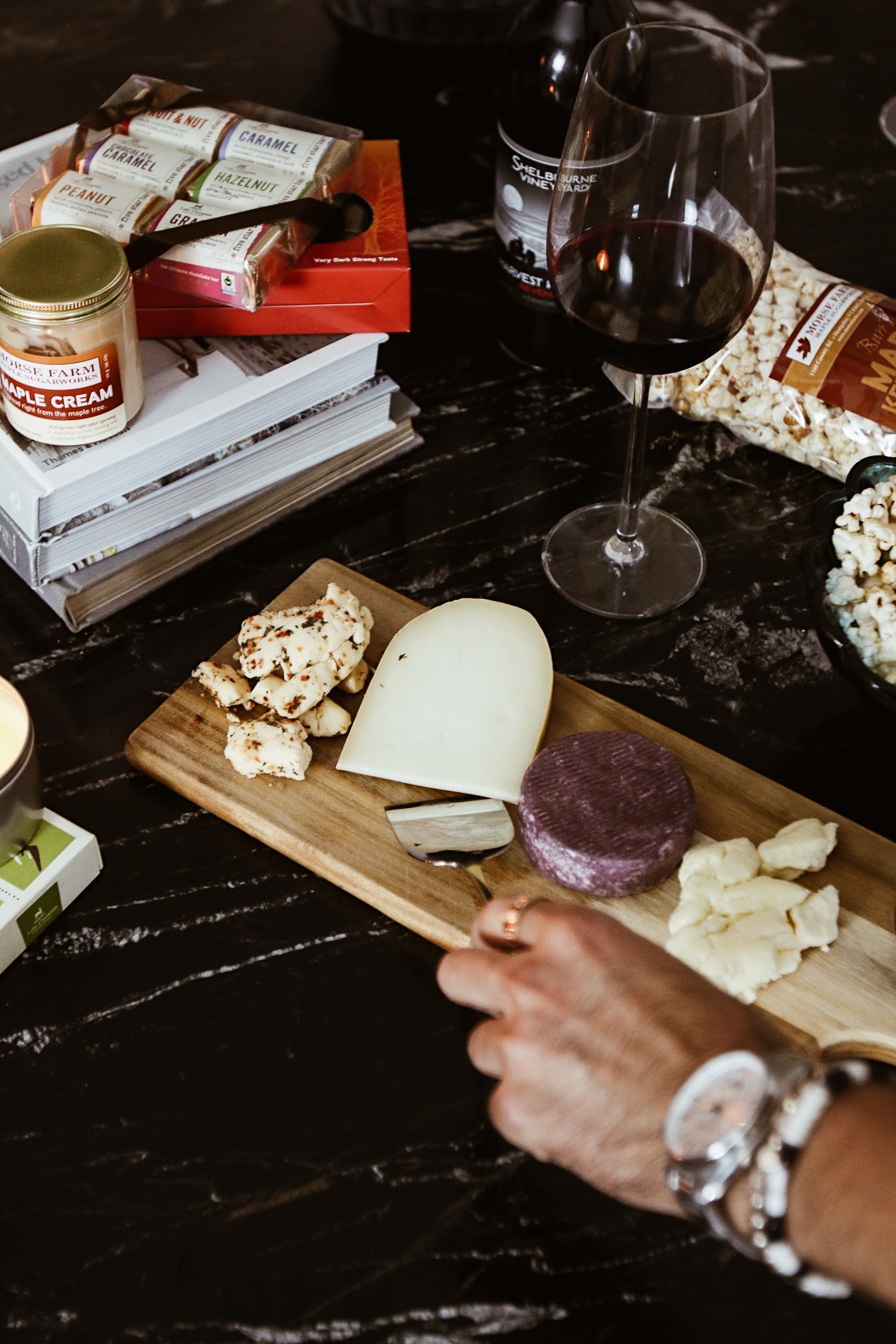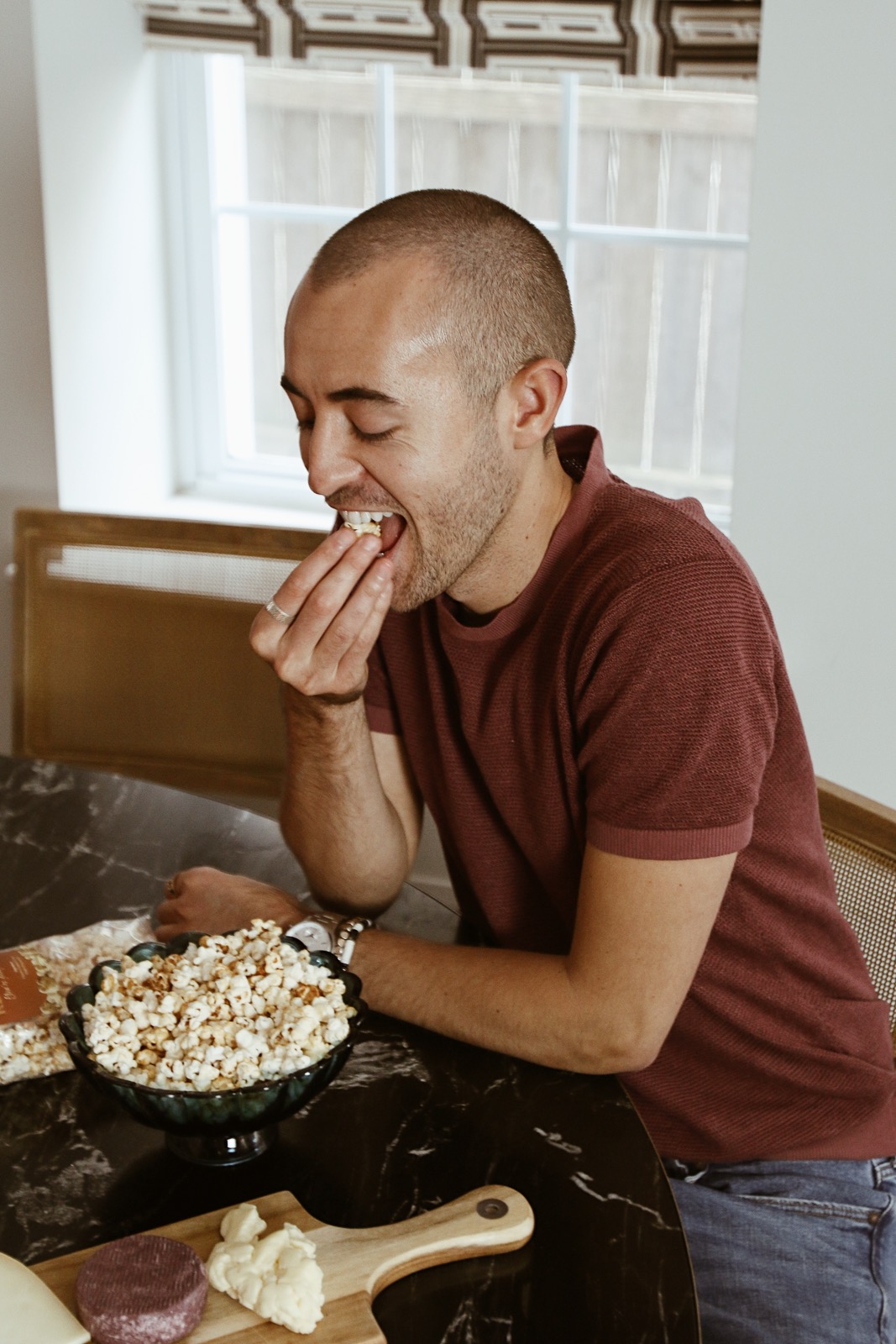 This spread is right up our alley. We are all about an experience so trying something curated to a specific area is exactly that. First up is Morse Farm. We tried the maple popcorn, maple syrup, and get ready for this one — maple cream. Yes, it's literally a sweet spread for crackers, toast, pretty much anything. Alex has a major sweet tooth so this is his dream. Everything was absolutely delicious. We definitely want to visit the farm when we do make it to Vermont. 
Another taste of Vermont came from Boston Post Dairy. We are suckers for cheese. If we could, we would eat cheese at every meal. No exaggeration. Since we do make cheese boards pretty often, we're always looking to expand our palette. We tried a bruschetta cheese curd that was out of this world. There was also a goat cheese soaked in red wine! Yes, dreams really do come true lol.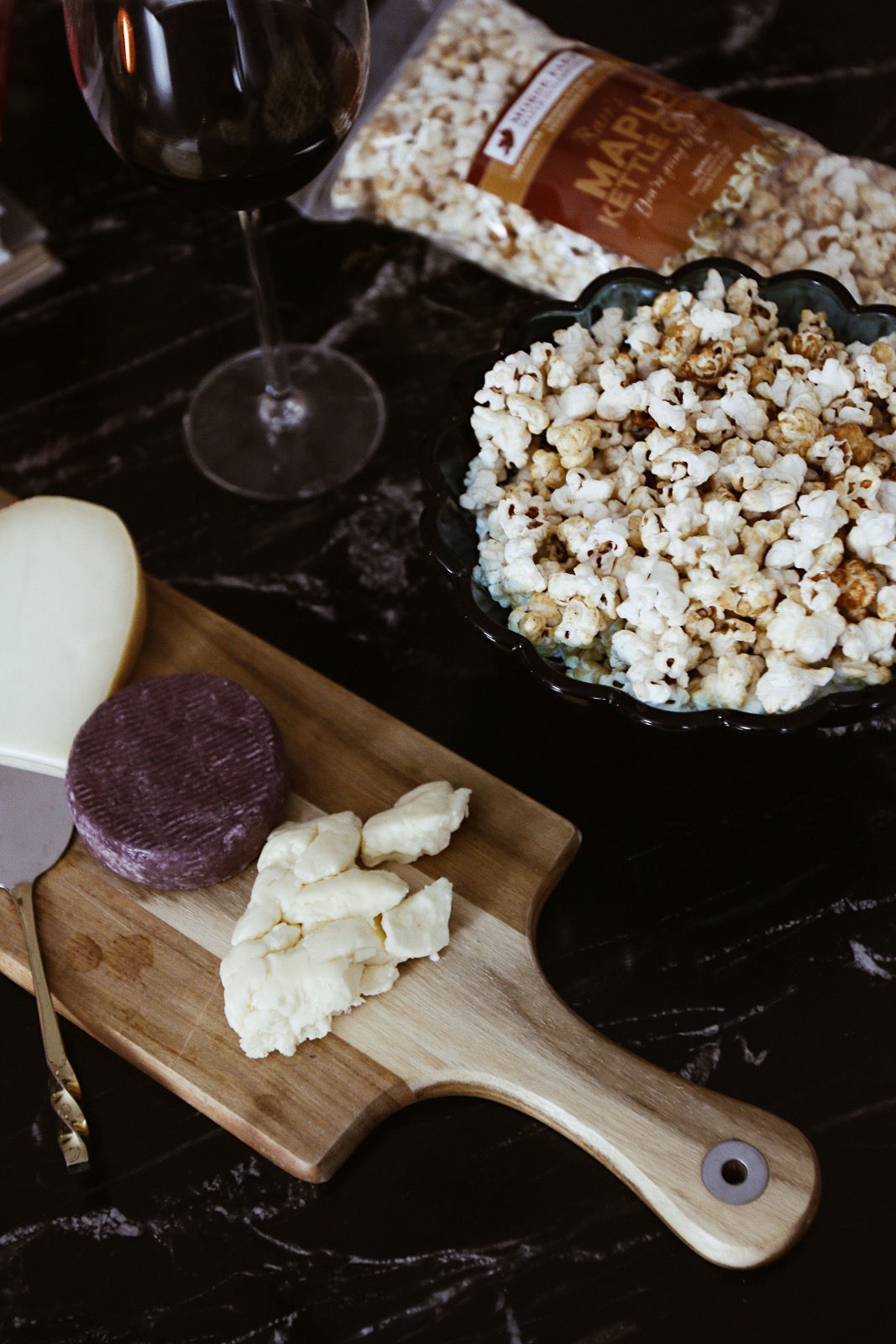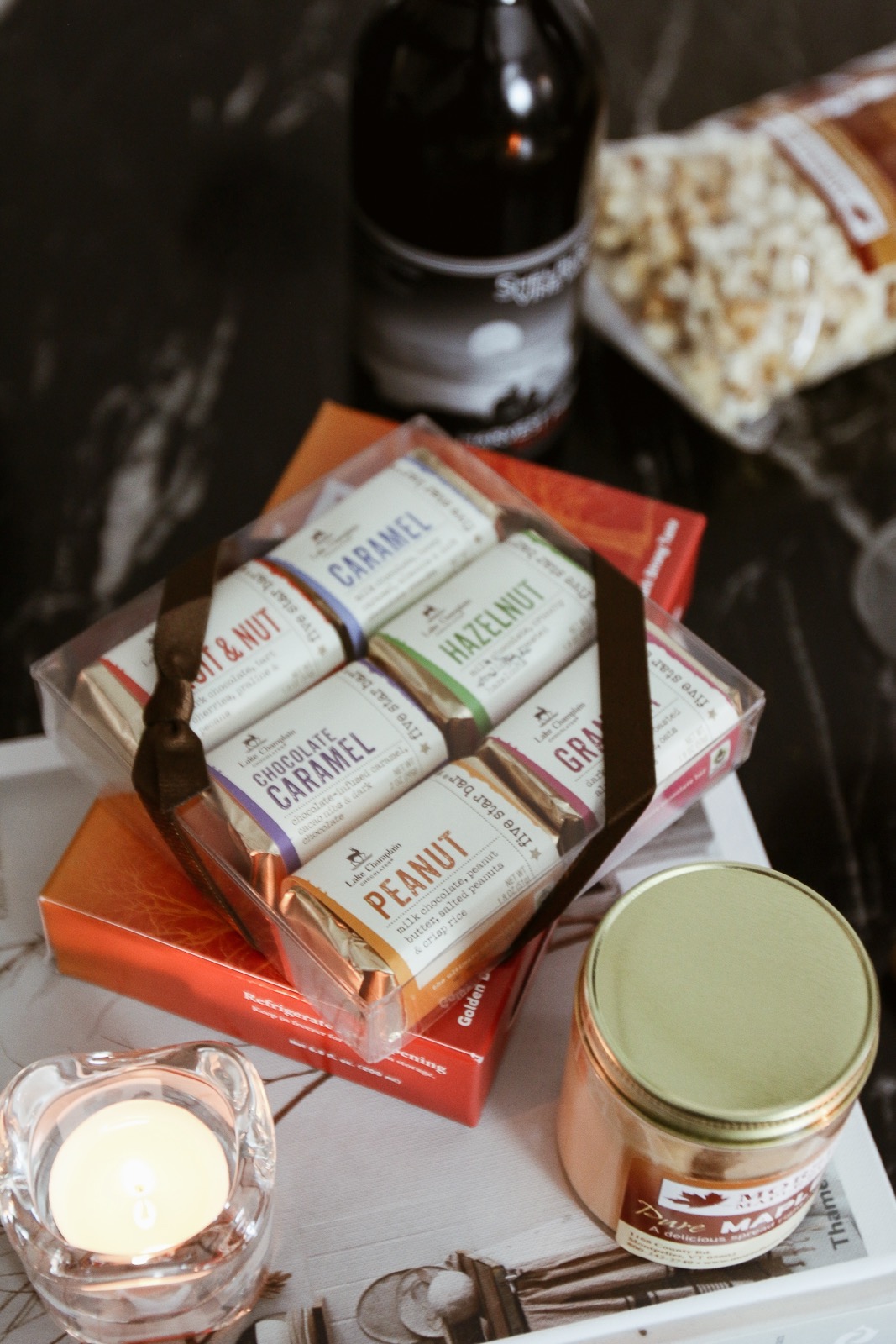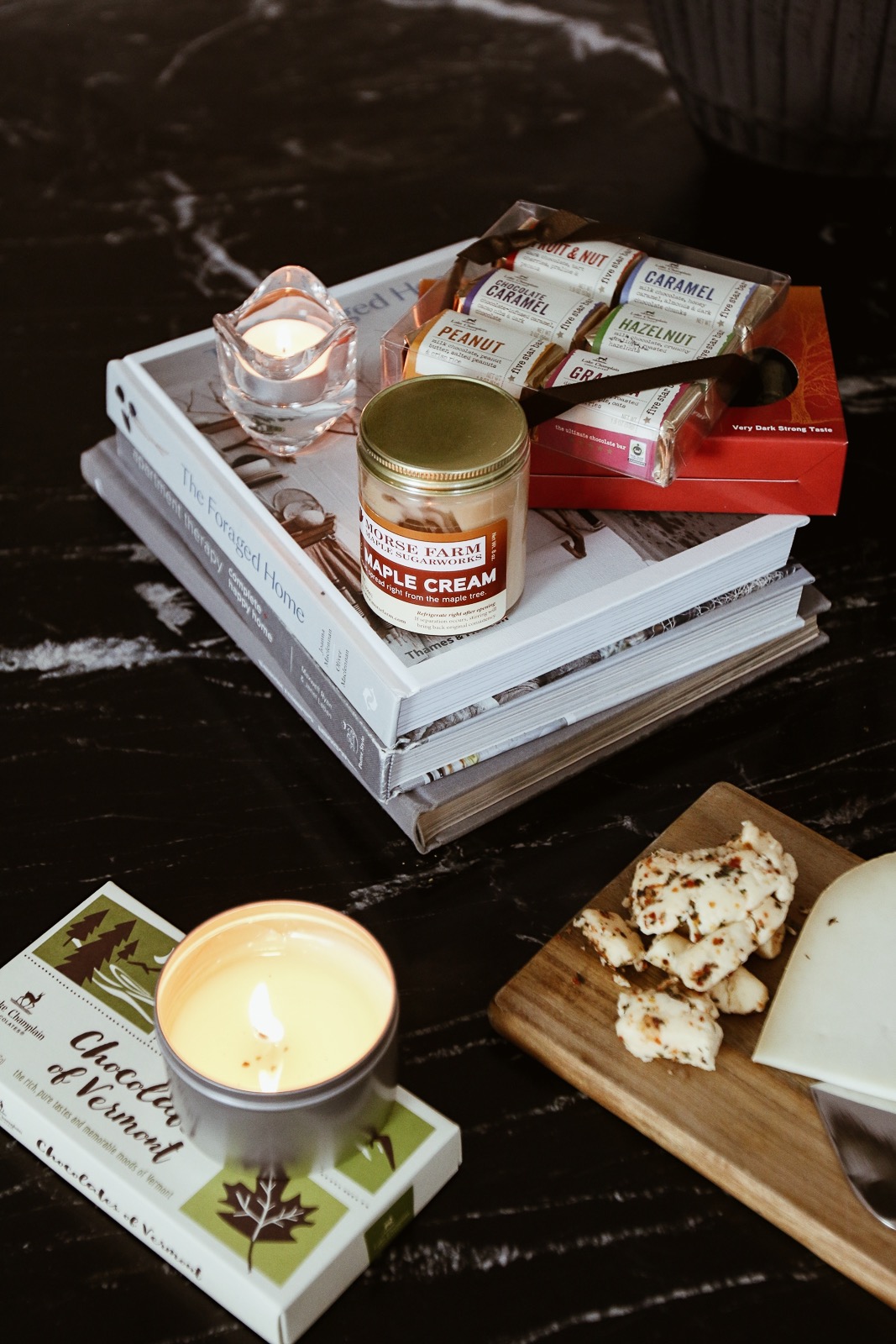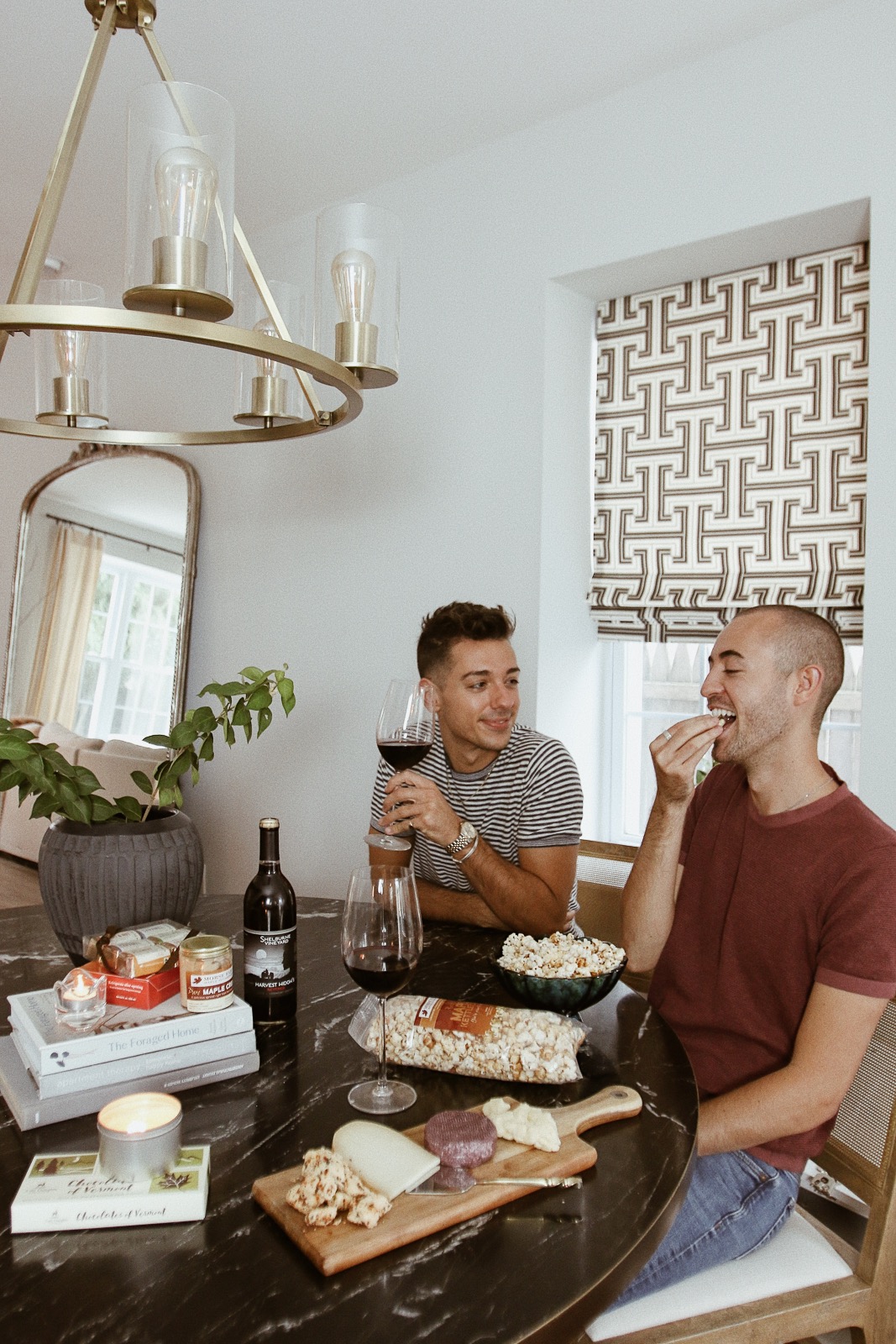 Now when it comes to the perfect pair, it's really hard to go wrong with chocolate and red wine. We were lucky enough to try Lake Champlain Chocolate and Shelburne Vineyard wine. Honestly, how can you not love this combination?!
All of these goodies were just what we needed to sell us even more on making the trip to Vermont. Hopefully in the next few months, we'll be able to visit and see exactly where everything is made. If you want to learn more about Vermont, visit Vermont Tourism for all the details. Until next time…
---
IN PARTNERSHIP WITH VERMONT TOURISM
---