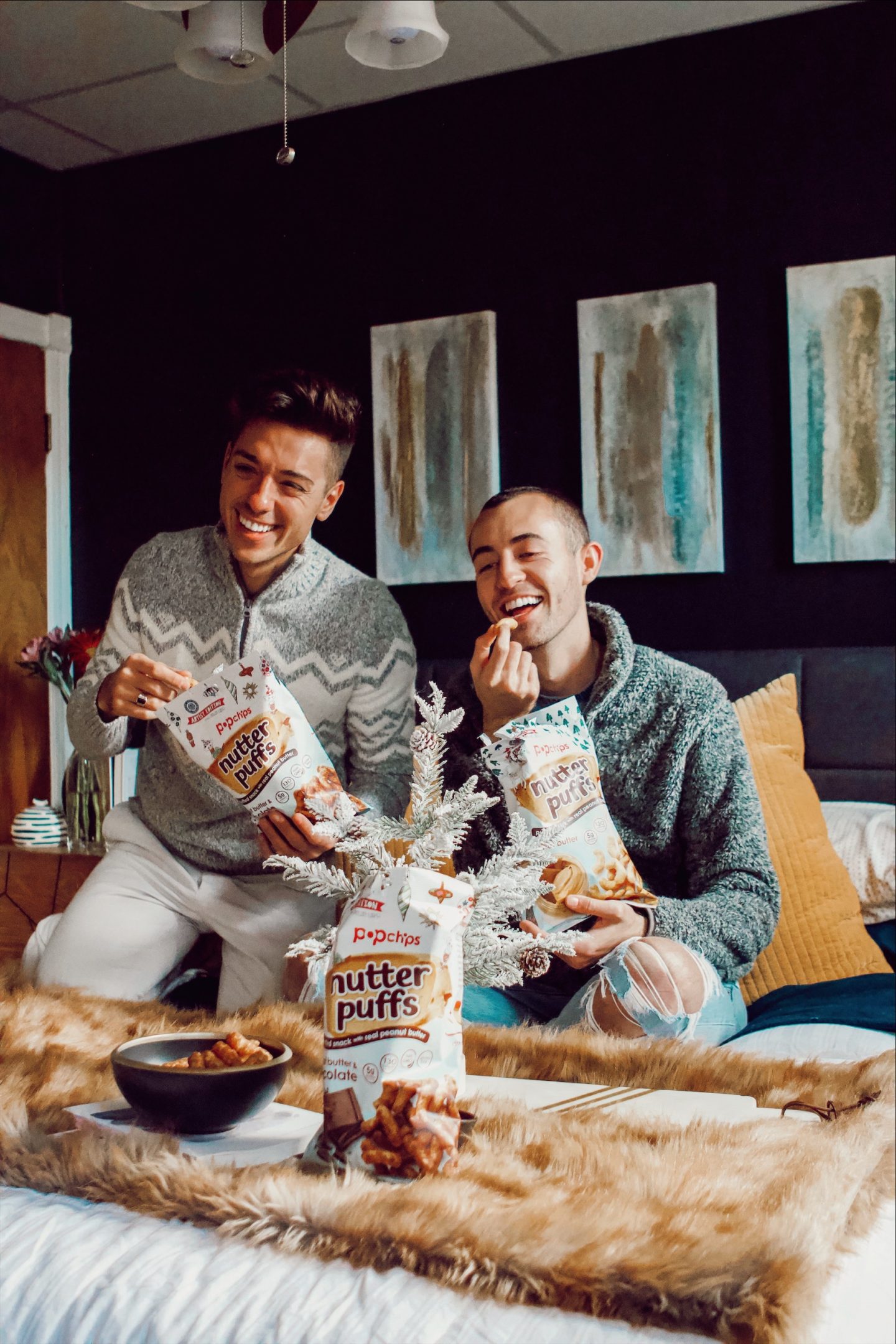 *This post is sponsored by BabbleBoxx.com on behalf of popchips*
We've been talking about decorating for the holidays a lot lately. It's something we love to do during this time of year. But that's not the only thing that matters. For us, giving back is so important. We take any opportunity we get to partner with brands that feel the same way. We've decided to partner with Popchips this holiday season to help give back. Popchips is one of our favorite snack brands! You've definitely seen us talk about them on Instagram before. Popchips has partnered with The Art of Elysium to design a limited edition holiday bag. If you aren't familiar with The Art of Elysium, that's okay. We didn't know much at first either. In their own words, they are an artist organization built on the idea that through service, art becomes a catalyst for social change. Amazing, right?! We are all about striving for change in this world.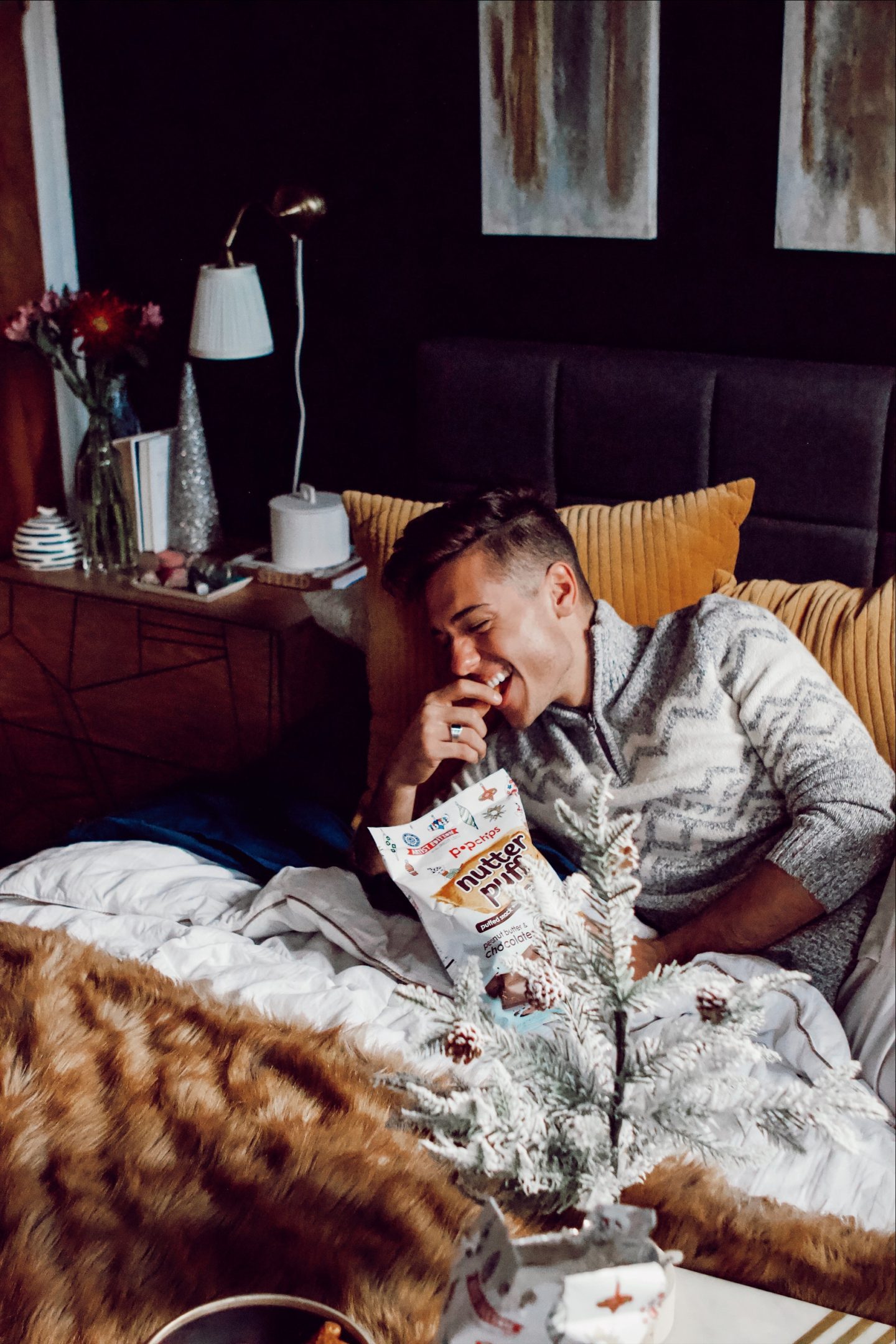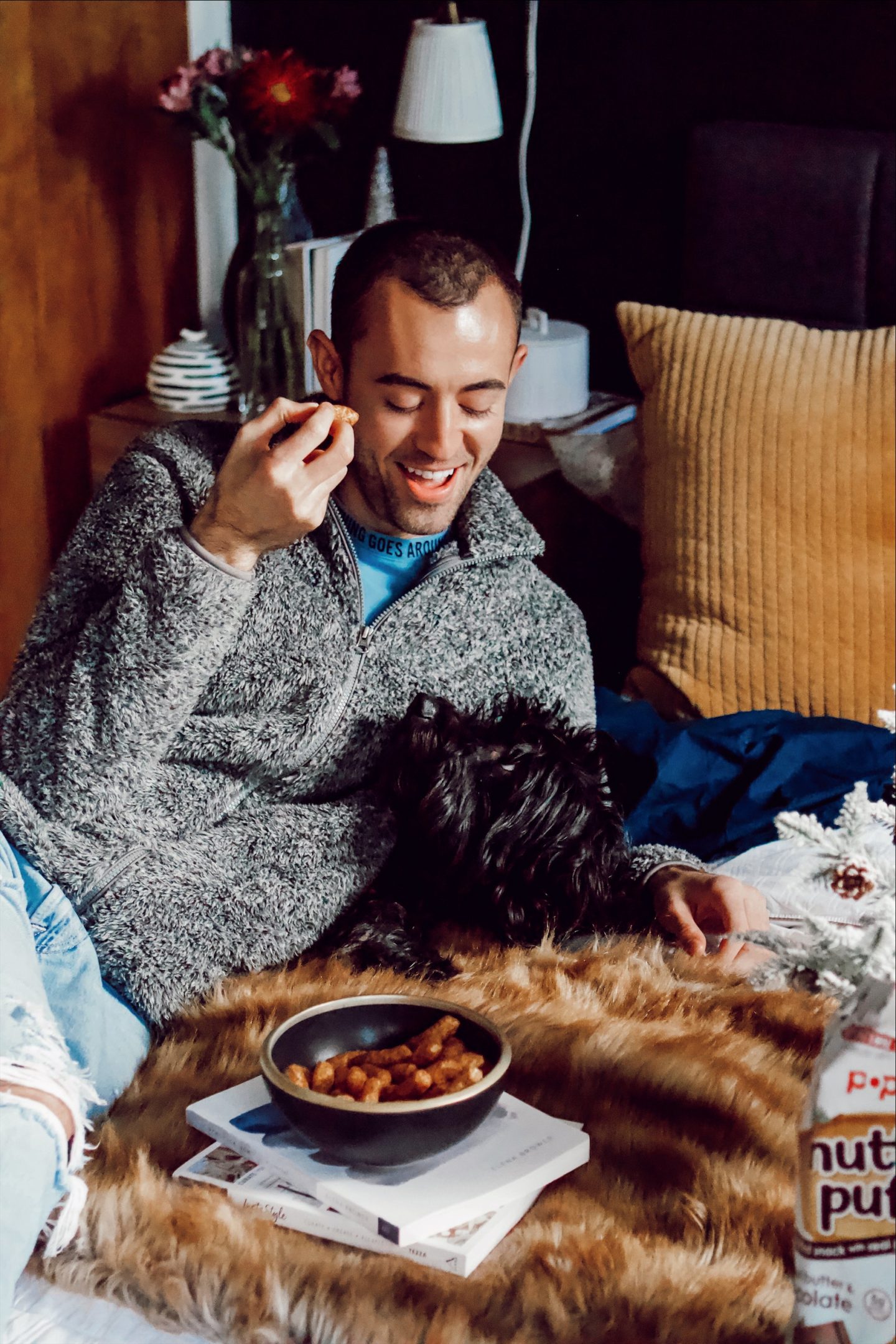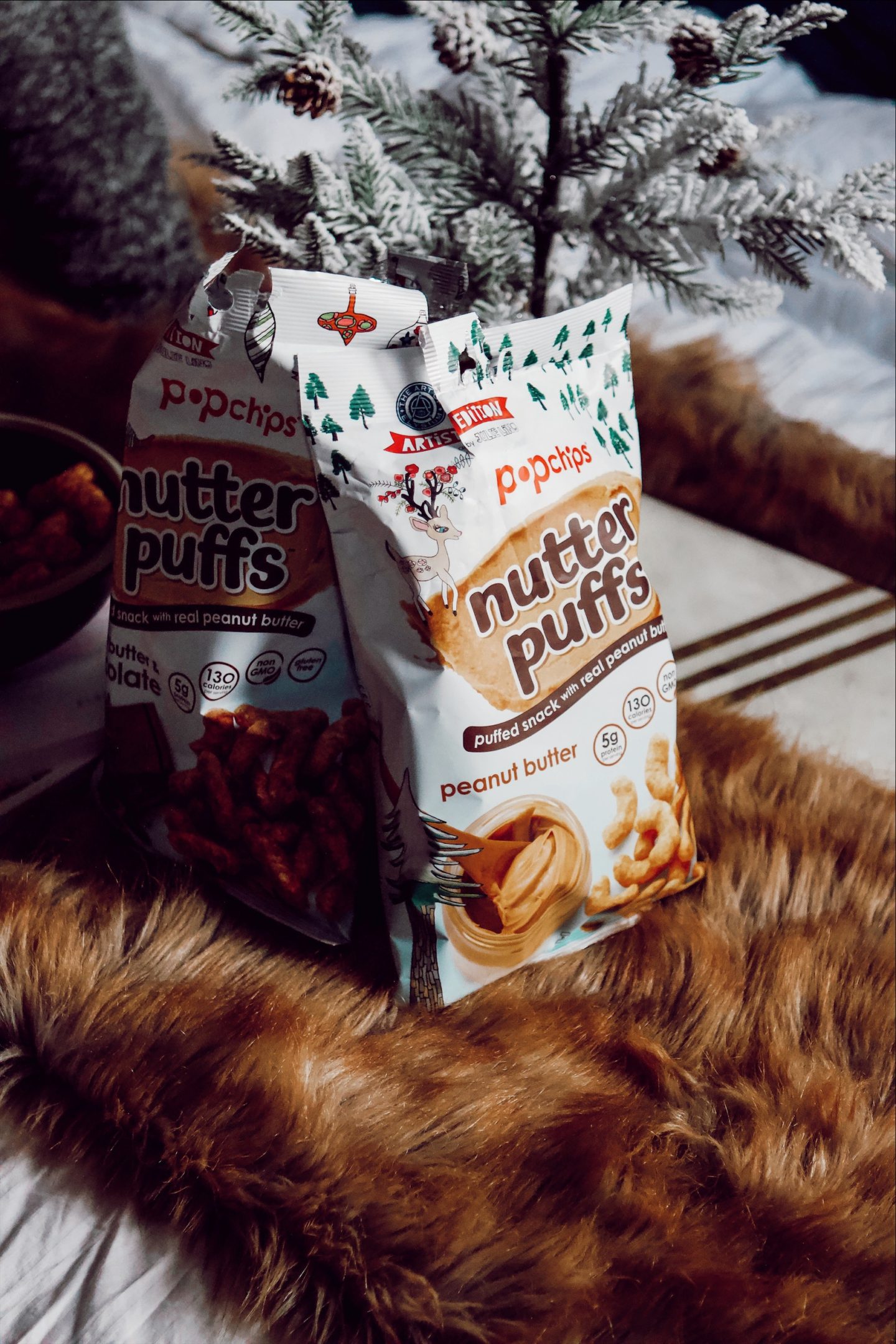 The way they are giving back is simple. Popchips nutter puffs will be giving away $1K to 5 winners to use towards their holiday shopping this year. They are also donating $1K to The Art of Elysium on behalf of each winner. It's like when Oprah gave away her prizes — but on a smaller scale lol. YOU GET A CAR! YOU GET A CAR!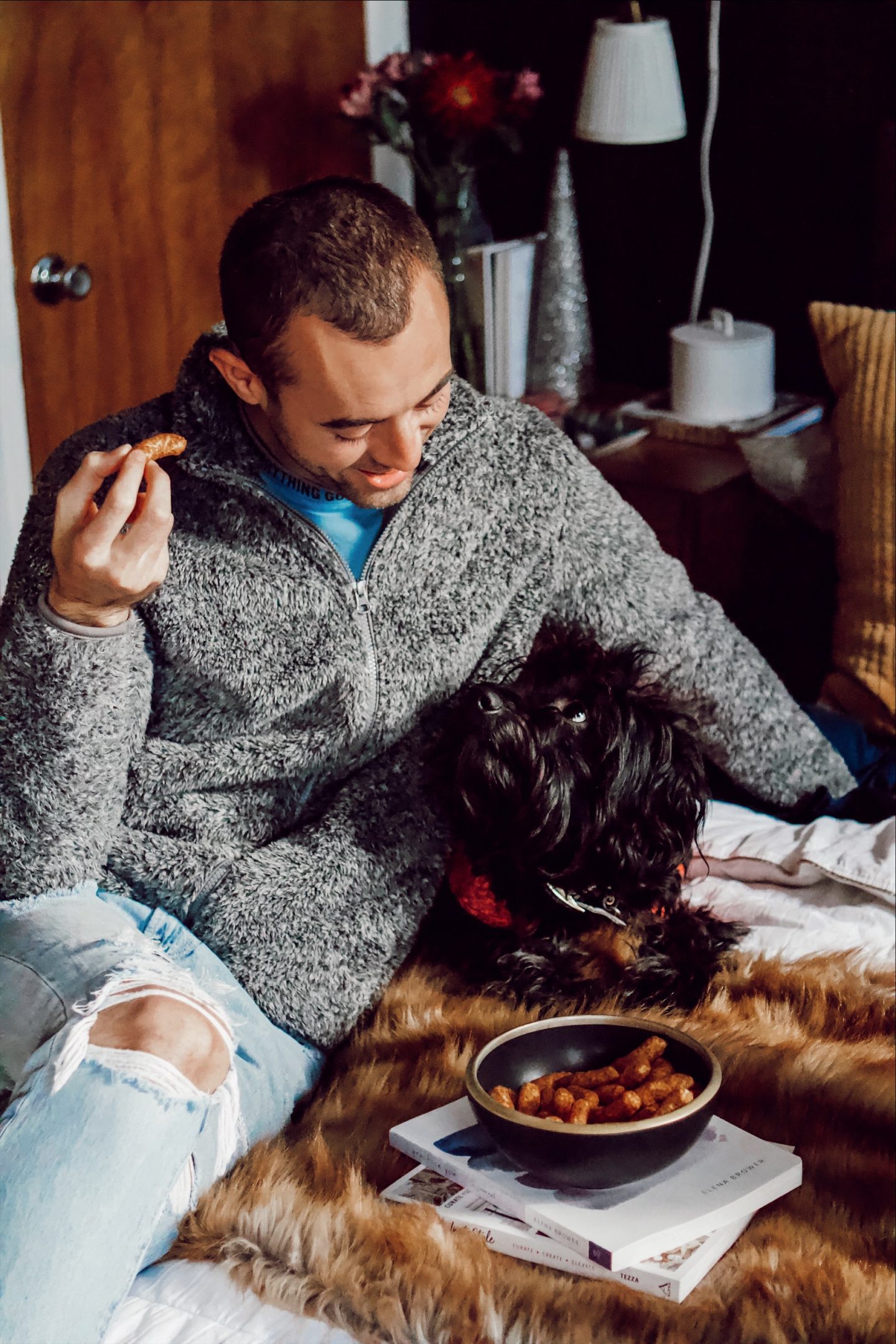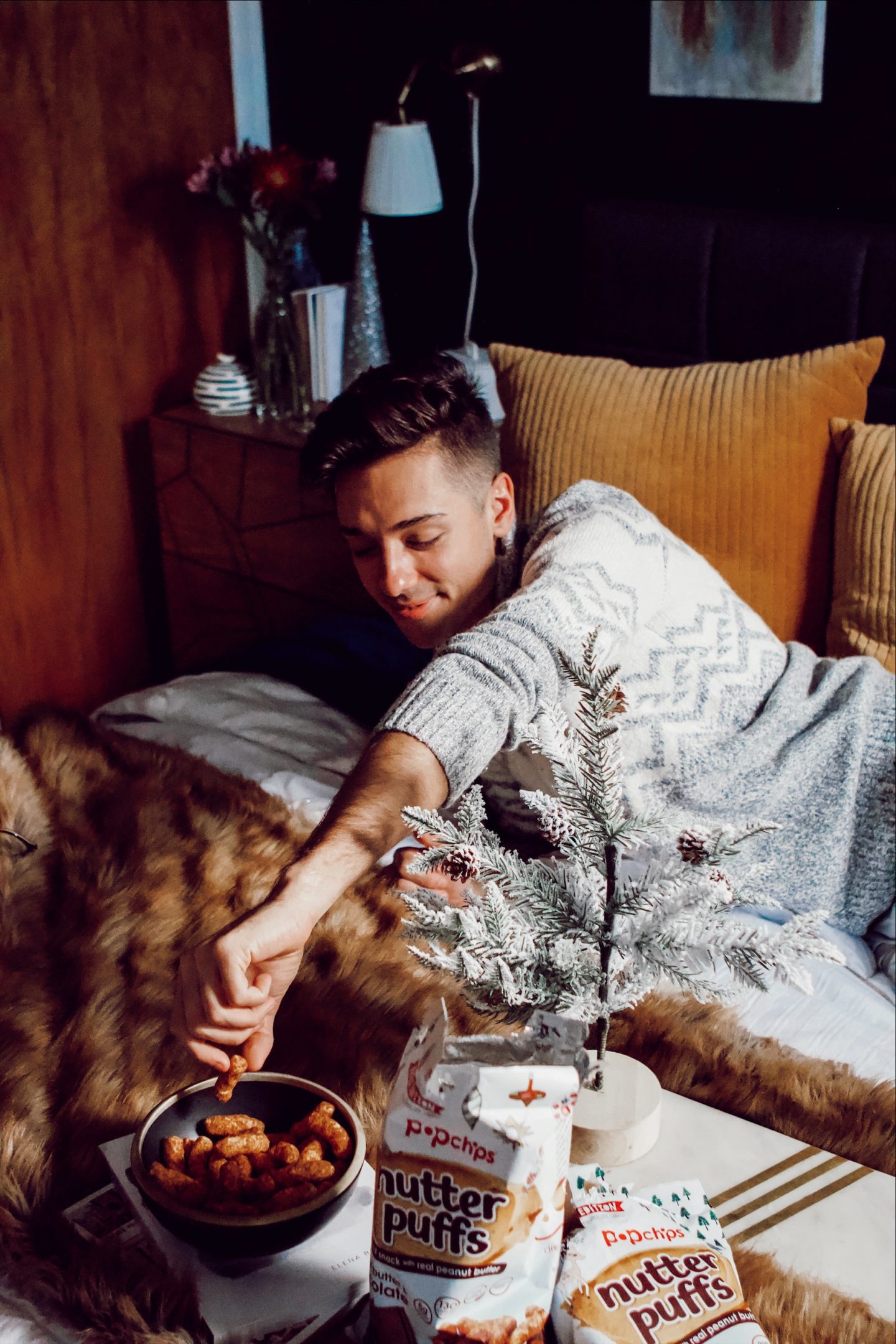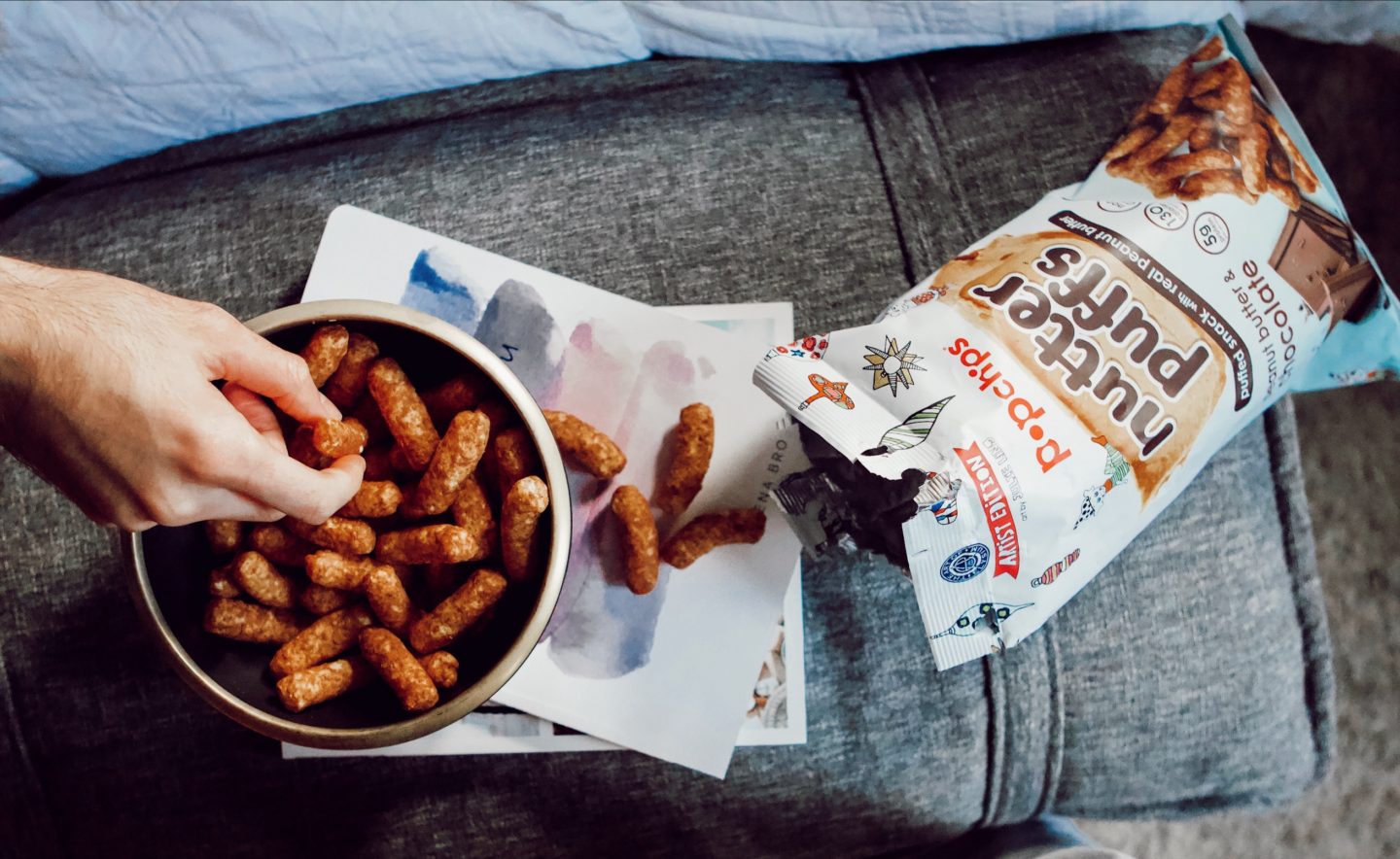 If you are looking for a healthy snack, Popchips nutter puffs are where it's at guys. No joke. We've been devouring the peanut butter & chocolate flavor like nobody's business. We won't be sharing the number of bags we've been through either (we've lost count). We will say that they are low in calories and gluten free so it makes it okay, right? Well, we aren't stopping anytime soon. Toby even tries to steal some when we aren't looking.
To enter the giveaway, visit www.nutterpuffs.com. You can also learn more by checking out nutter puff's Instagram. Who doesn't need some extra money this holiday season?! Also, if you've tried Popchips before, let us know in the comments below! Until next time…