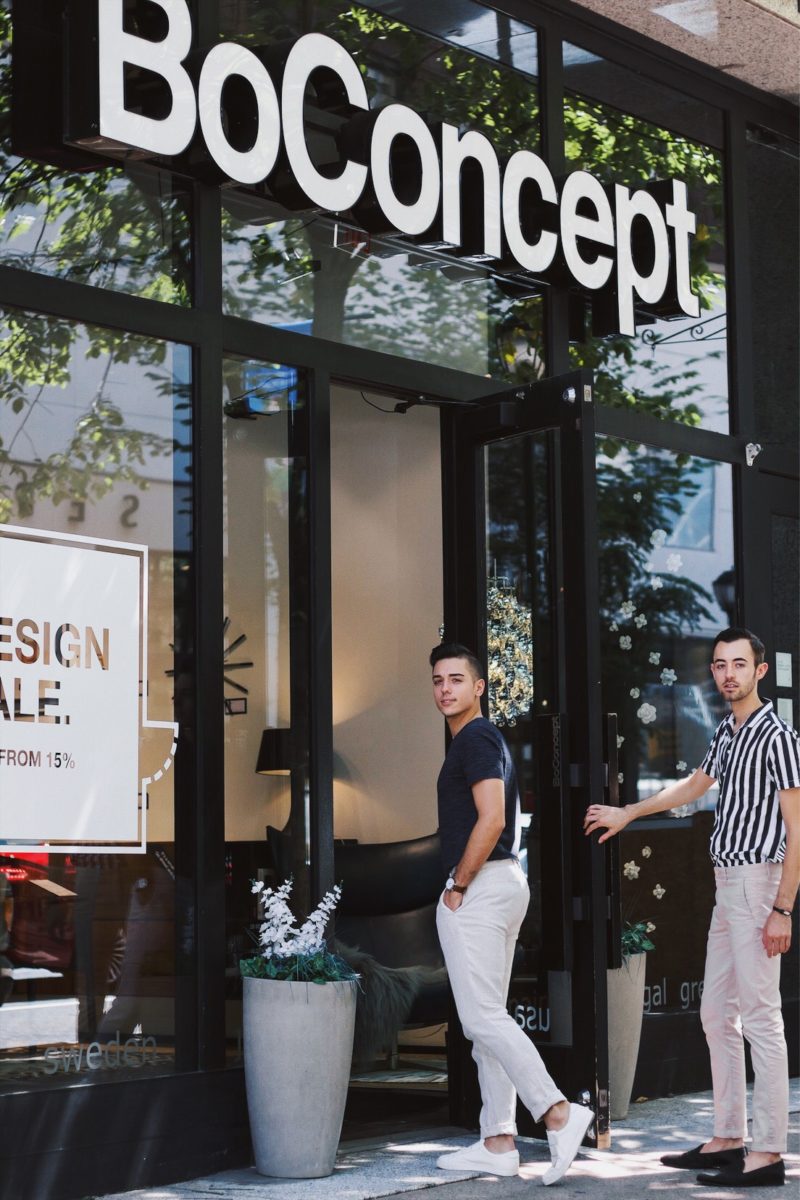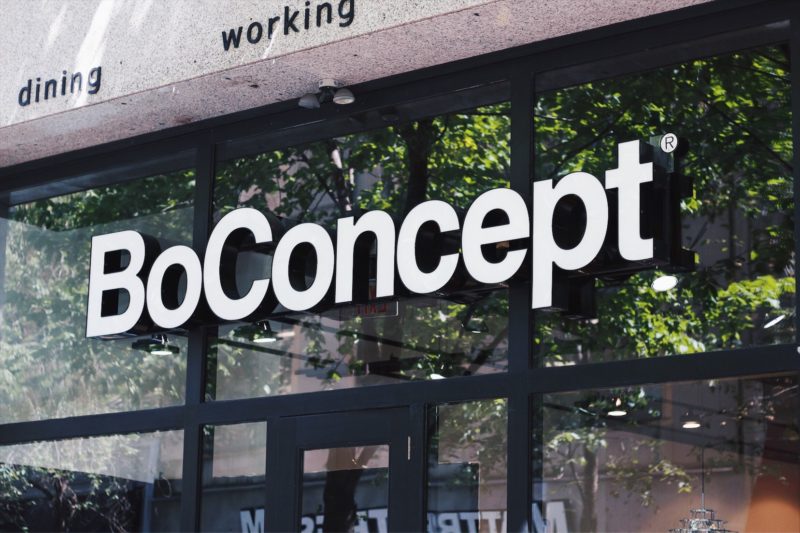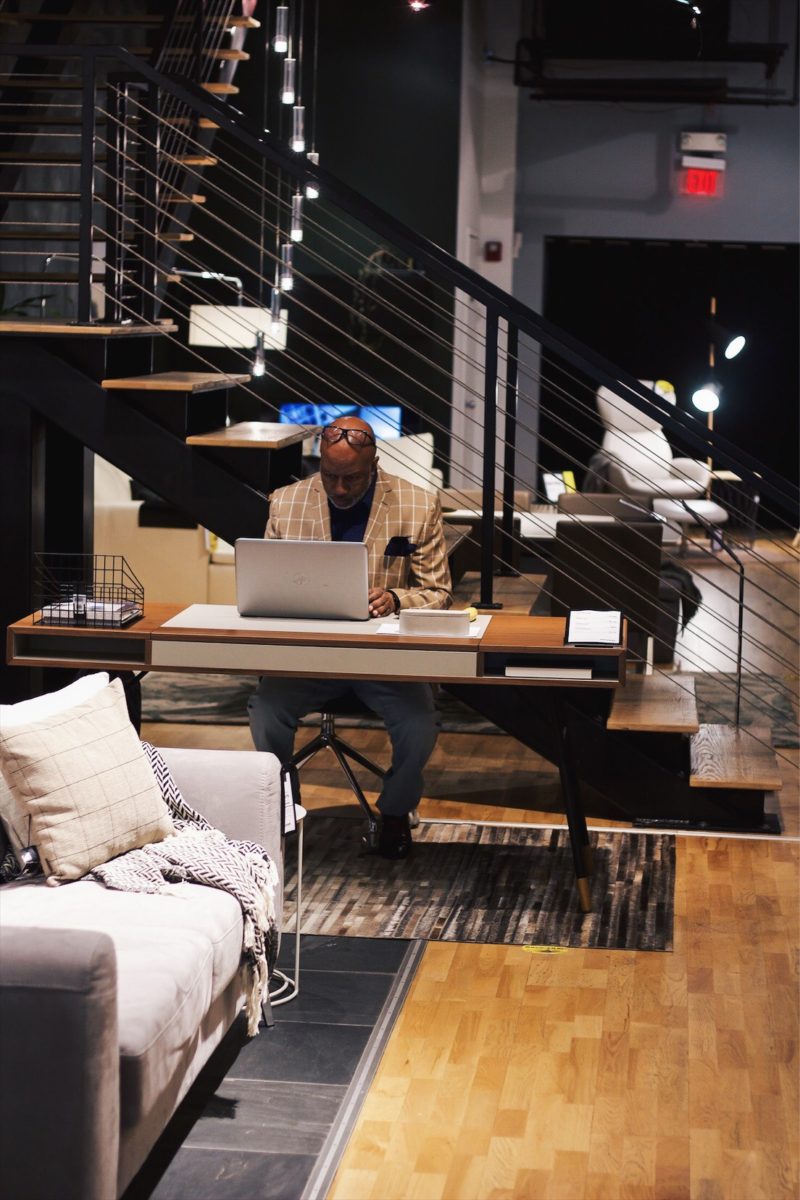 As you guys know, we are obsessed with interior design. We are constantly moving things around and searching for new pieces. It was hard to do this when we used to live in a 400 SF apartment. Crazy, right?! A small apartment is not easy for two adults and one EXTREMELY hyper dog. As we write this Toby is actually sleeping…HALLELUJAH. That's why we knew we needed to move to a bigger space. Now that we are finally settled in, it's time for a refresh in certain areas. We've been working on our bedroom and dining room lately (bedroom refresh coming soon — stay tuned). When we moved out of our apartment, we brought our IKEA table and benches to the new house. It was the perfect table for our apartment. The benches helped with space issues and fit in perfectly. The only problem? We couldn't fit more than 4 people at the table. We love having friends over and a small table isn't the best thing to have — especially in a bigger house. After a few months, we knew we needed to upgrade. That's why we are so excited to be partnering with BoConcept Philadelphia to give a little refresh to our dining room! We're going to be taking you guys with us throughout the entire process of our dining room makeover. Buckle your seatbelts!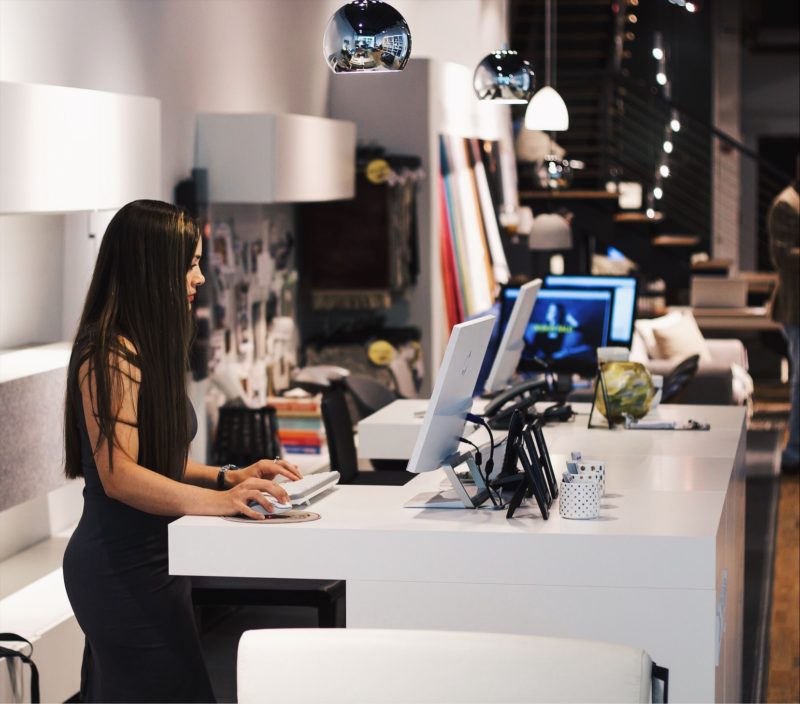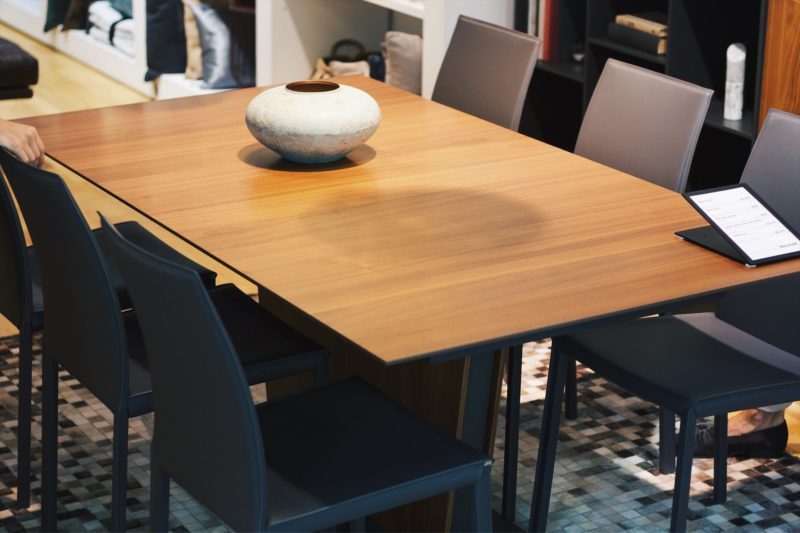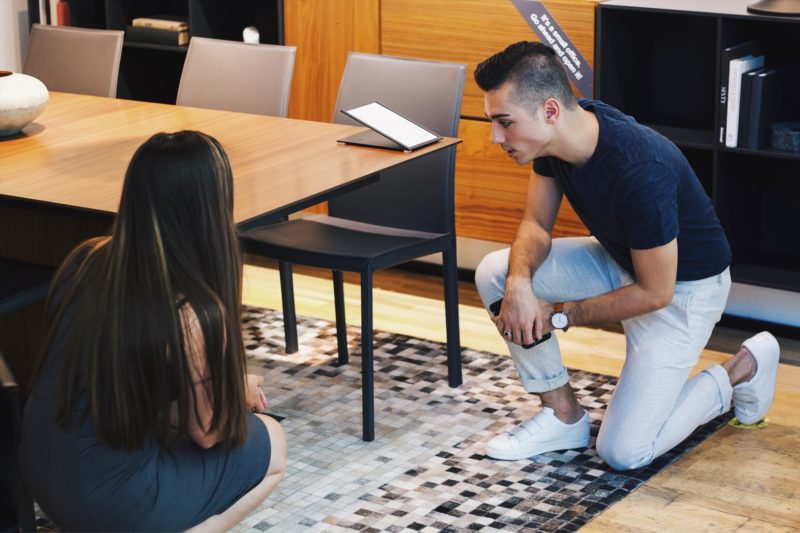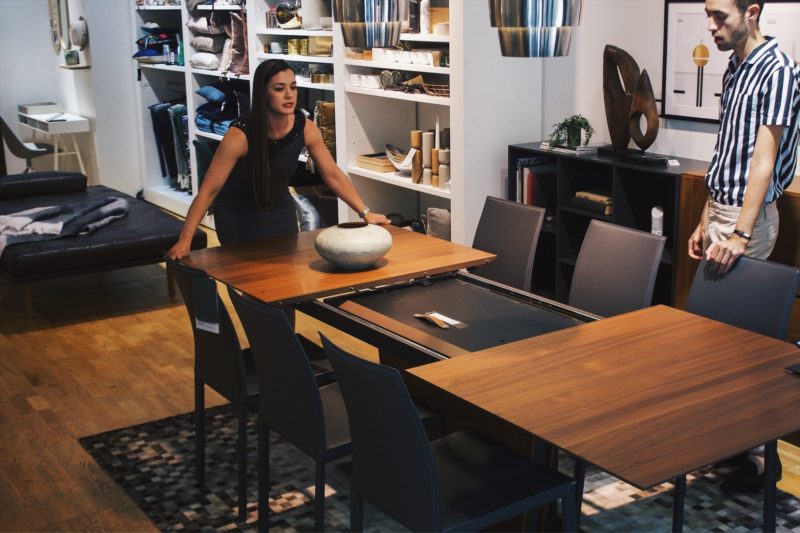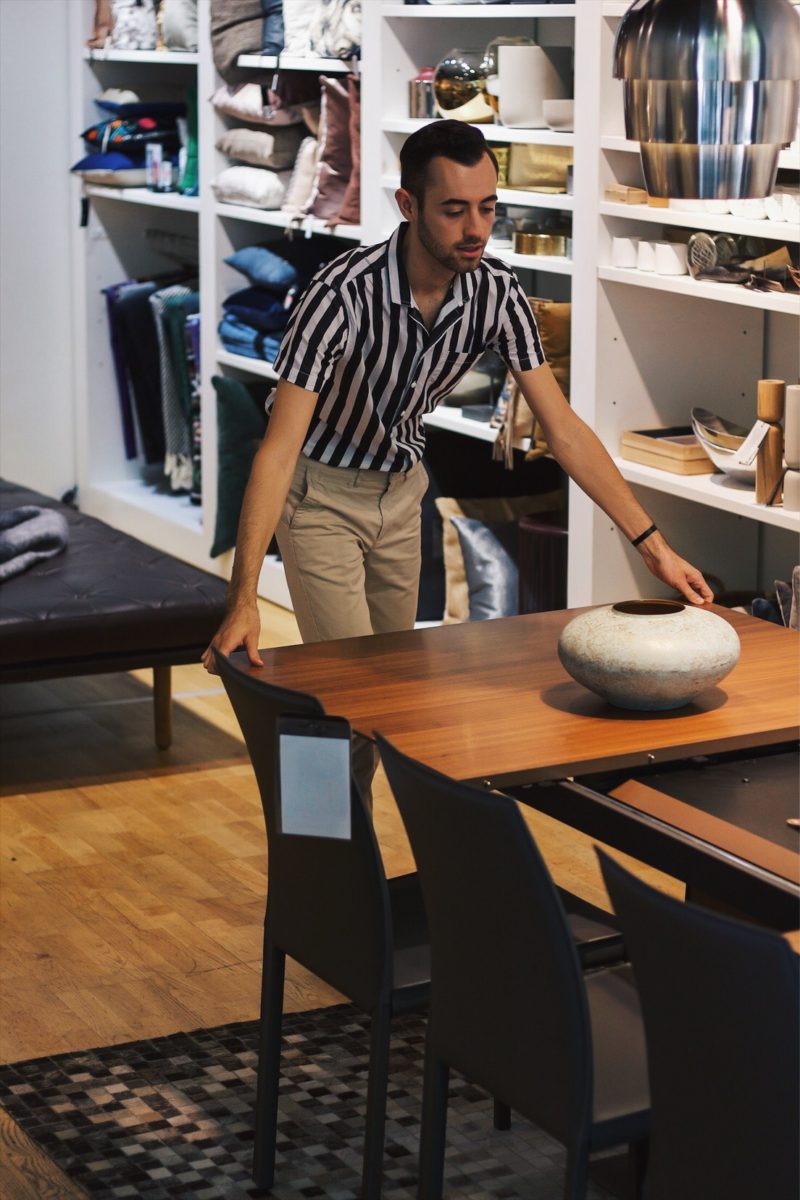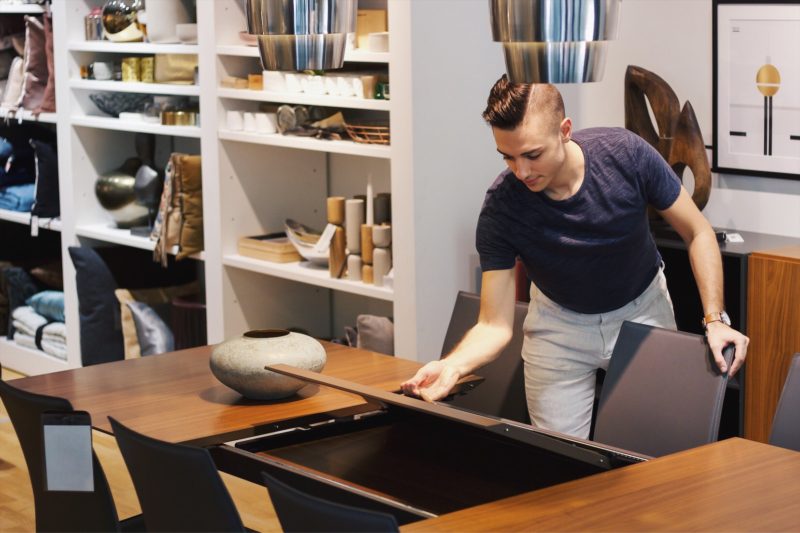 We recently stopped by the BoConcept store in Center City to get the ball rolling. Guys, we're like little school girls when it comes to interior design. We could NOT wait to get started. The first step was to meet with the Master Stylist, Jill Book. She was amazing to work with! Jill walked us through the entire showroom and pointed out all of the dining table selections. Before we visited the store, we did have one table in mind. Guys, we were too anxious to wait to start looking. We had our eye on a rectangular table. We're so used to having this style and shape that we didn't think of anything else. That was until we started to talk to Jill and realized that the rectangular shape wasn't the best fit. We do have more space in our house but it's not a mansion. That's why we decided to go with a circular table. To help with large parties and gatherings, the table extends. It's honestly the coolest thing. When we think of table extenders, we remember our parents telling us to walk to the basement to bring up the table leaf. We would then spend 10 minutes pulling and banging until the insert fit (who can relate?). Those days are long gone. Everything is built into the table and extends with minimal effort. We love the idea of having this as an option. We're already planning Thanksgiving this year and the added space will be perfect!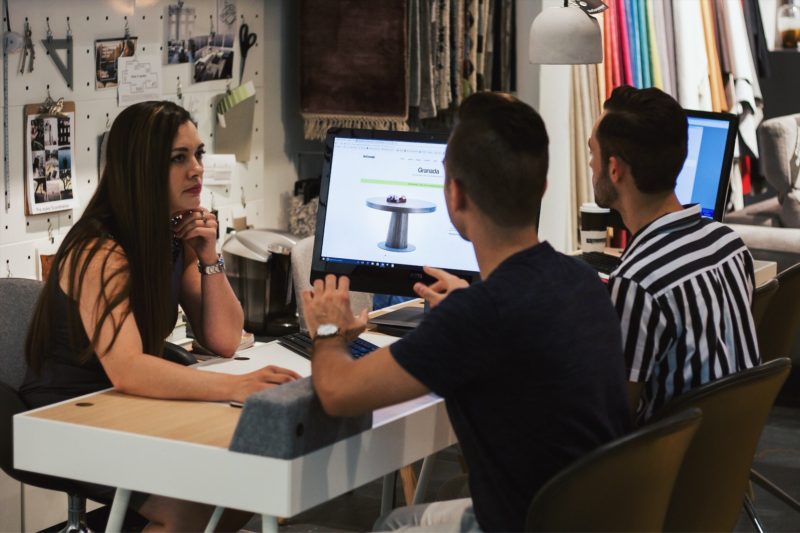 After we found the right table, it was time for chairs. Like we said, we used to have benches. We still love using benches at a dining table. It's not only a space saver but a design element that helps elevate the space. But after the past few years, we are ready for chairs. Also, we think our friends are sick of not having a back to lean against haha. Sorry friends!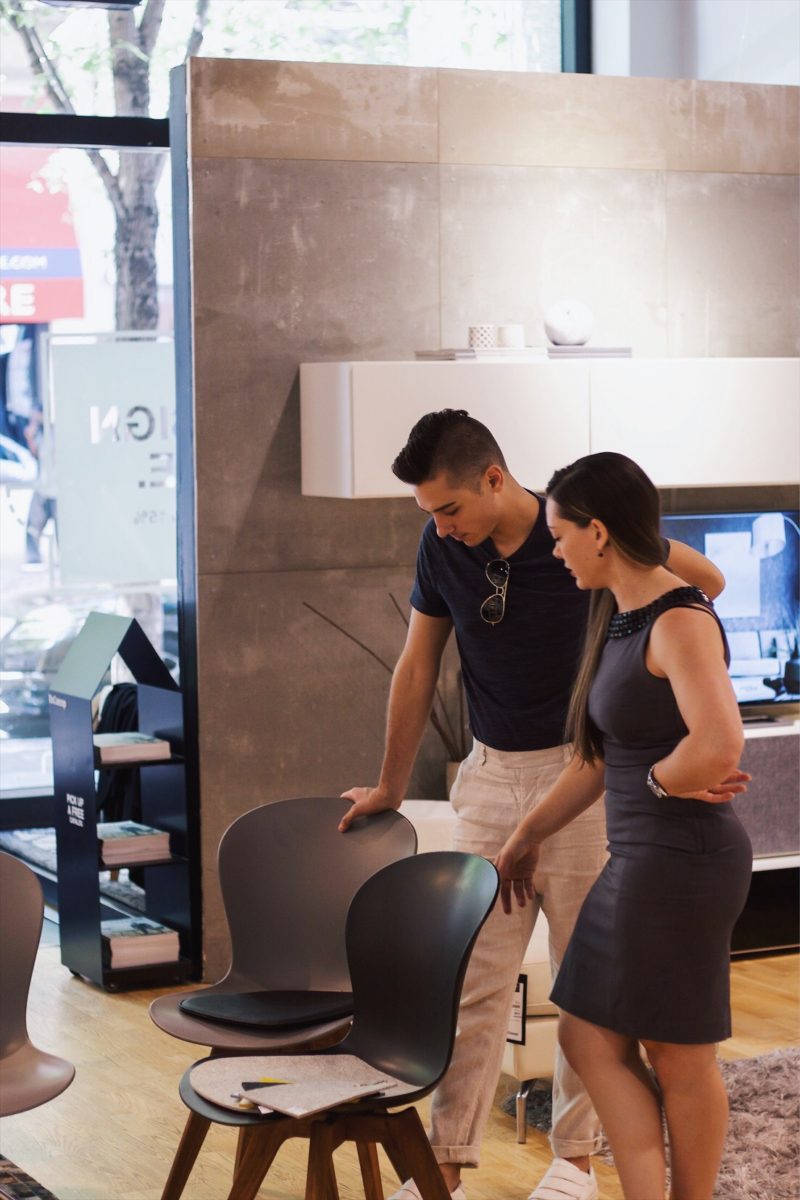 We love mixing and matching when it comes to design. BoConcept had a ton of options for chairs. After staring at the selection for what felt like years, we were sold on the plan. We decided to choose 5 chairs. We wanted to find three of one type and two of another. This would make the space more eclectic and give it a fun vibe. After we found the style we wanted for the three chairs, we were stuck on the last two. That was until the fairy godmother of design, Jill, found two gray chairs that were perfect. Ahh writing this makes us so excited to see the final space. Go Jill!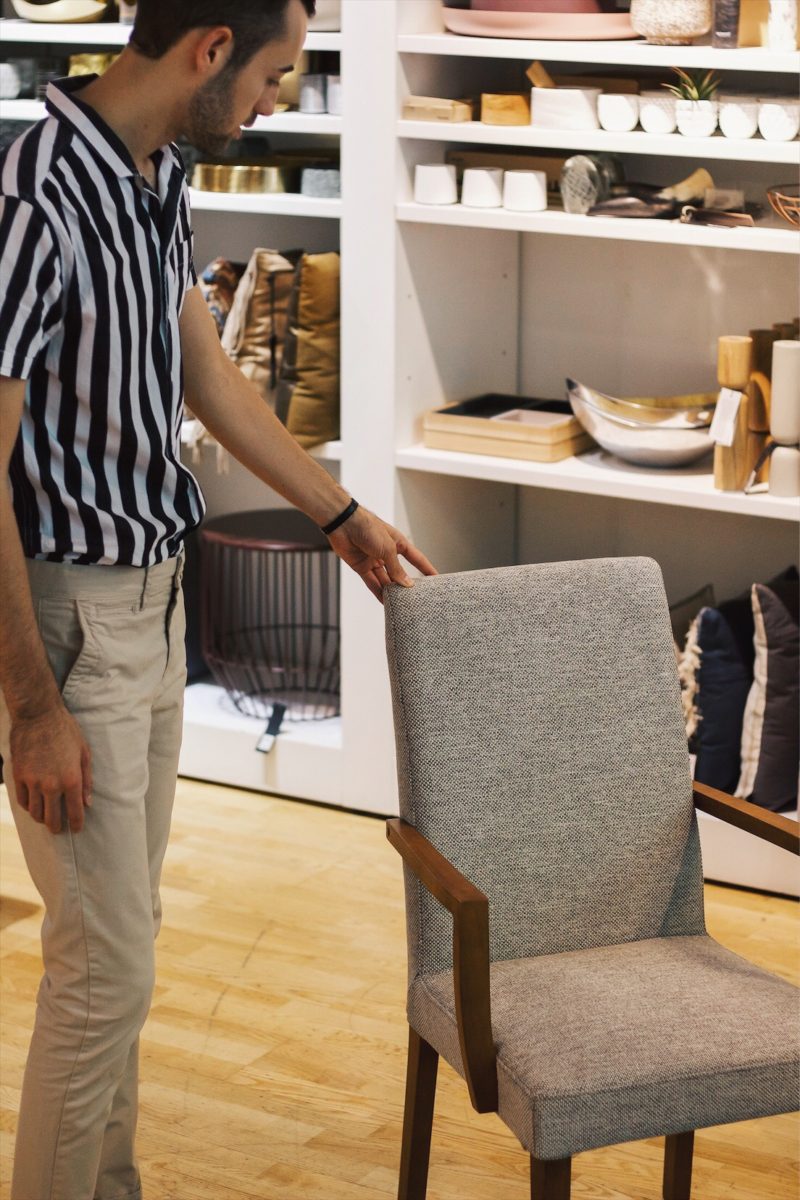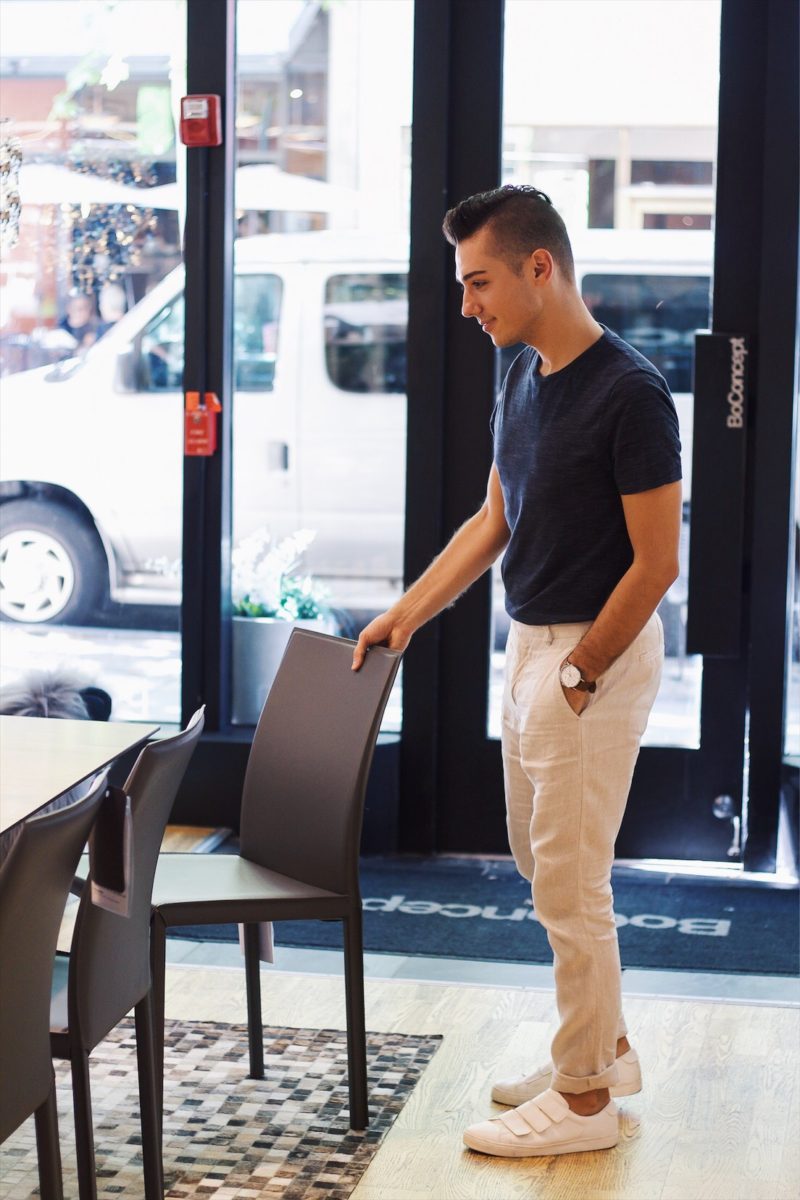 After we made our final selections, we sat down at the computer to see a 3D image of our space. Yes – how cool! Jill added our selections and created a 3D rendering. It sold us even more on our choices. Now the next step is at our home. We scheduled a day to have Jill visit our space and take final measurements to make sure everything will fit perfectly. We did take our own measurements to the store but it's always good to have an experienced professional do their thing. After Jill stops by, we'll be sharing the next step with you guys. We'll also link all of our selections in the final blog post reveal. You just have to be patient until then!
Have you visited a BoConcept showroom? Let us know in the comments below!
Until next time…
---
[jetpack_subscription_form]