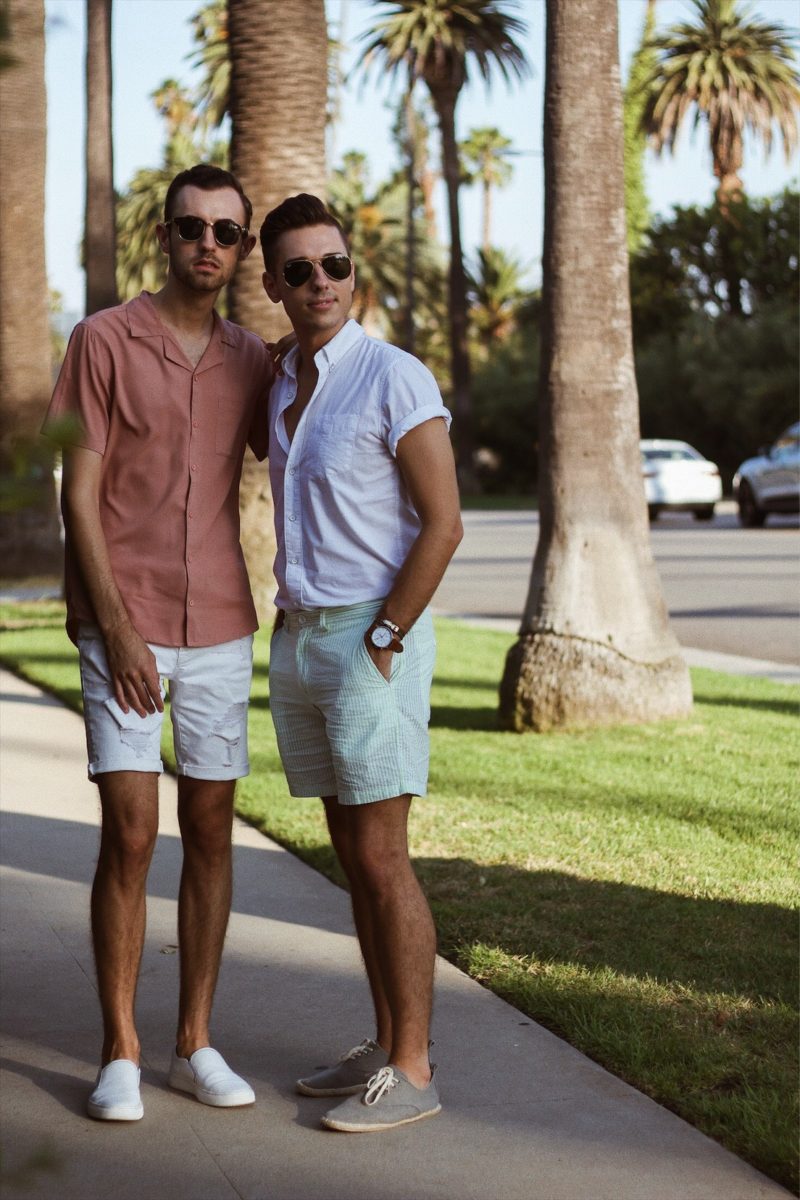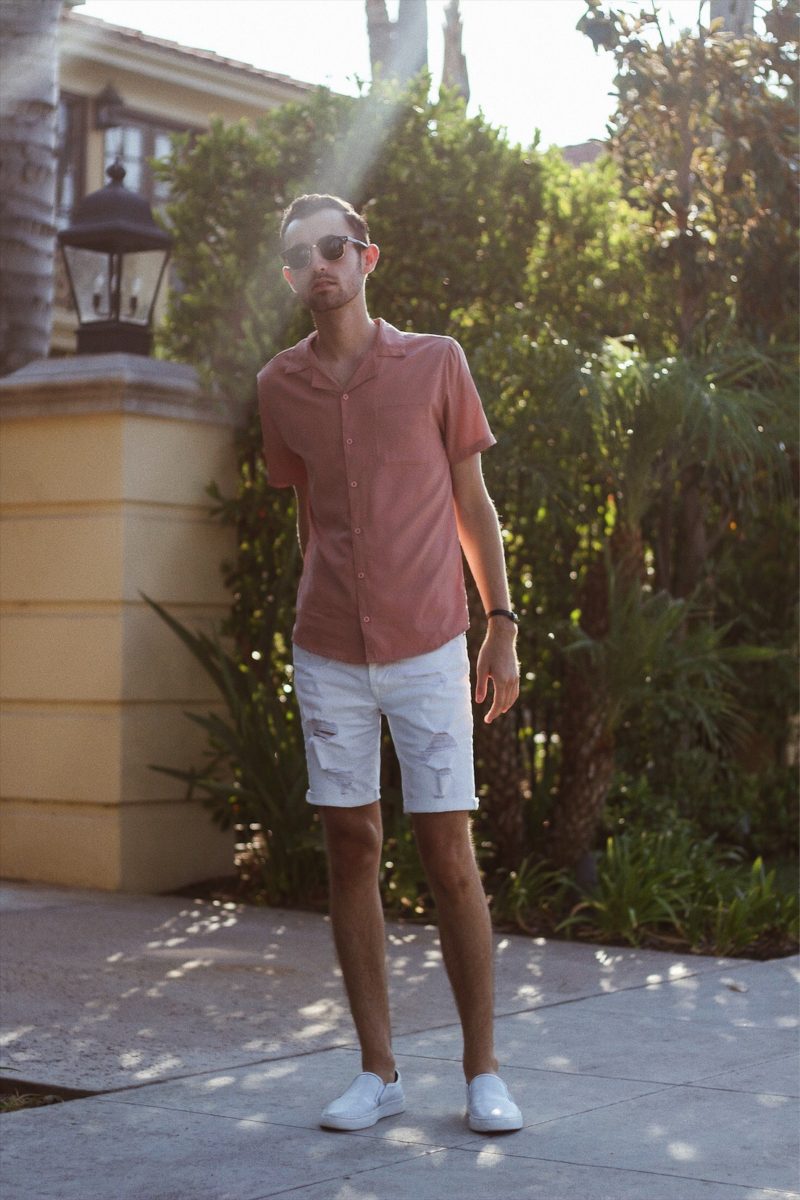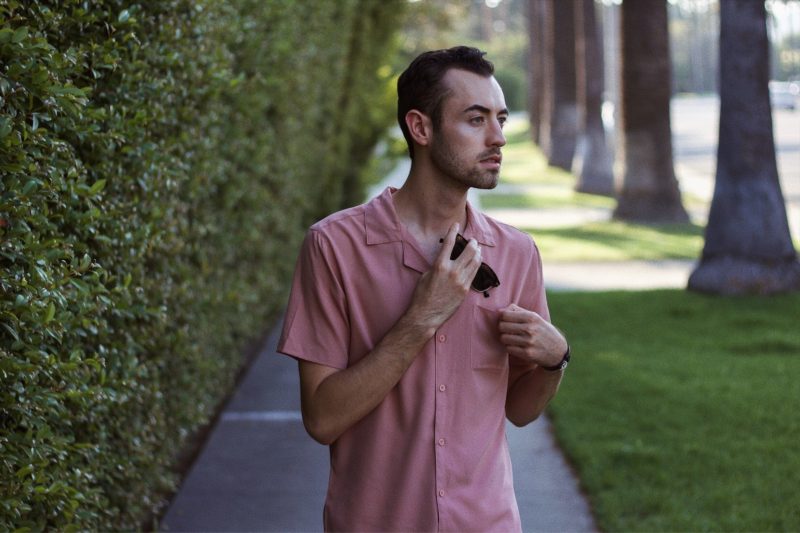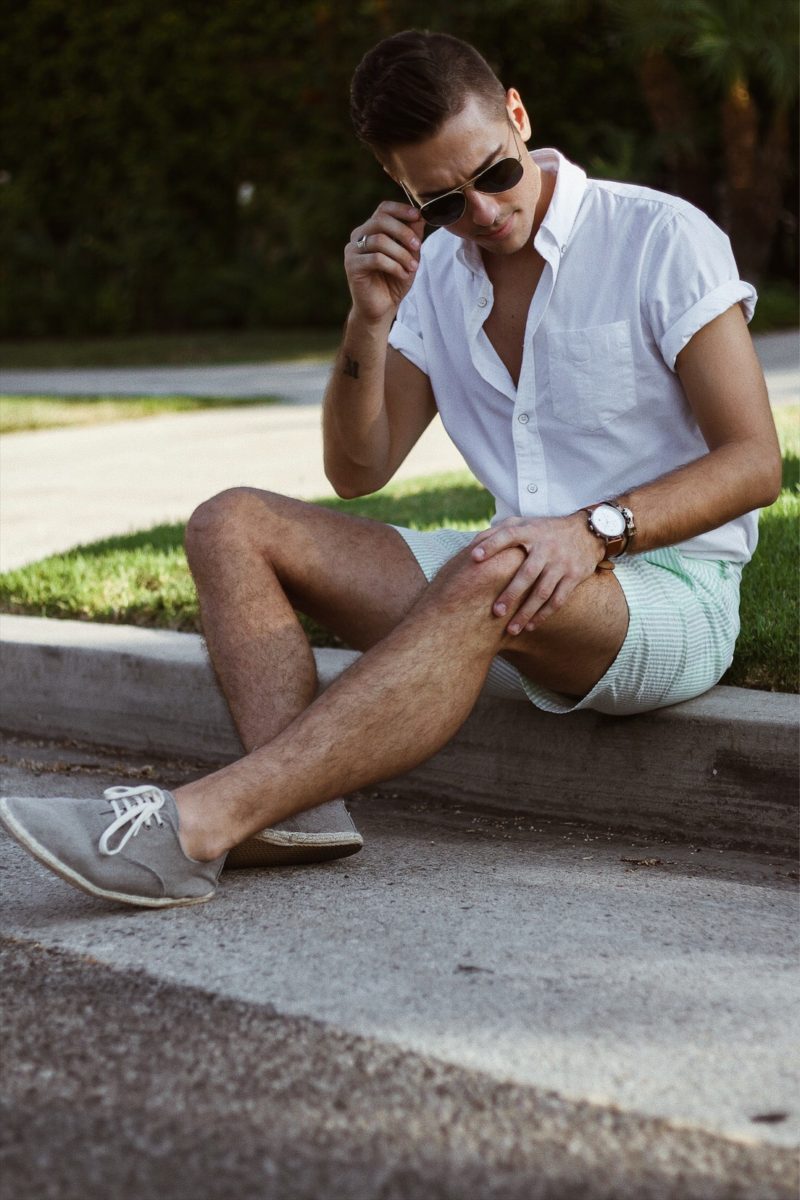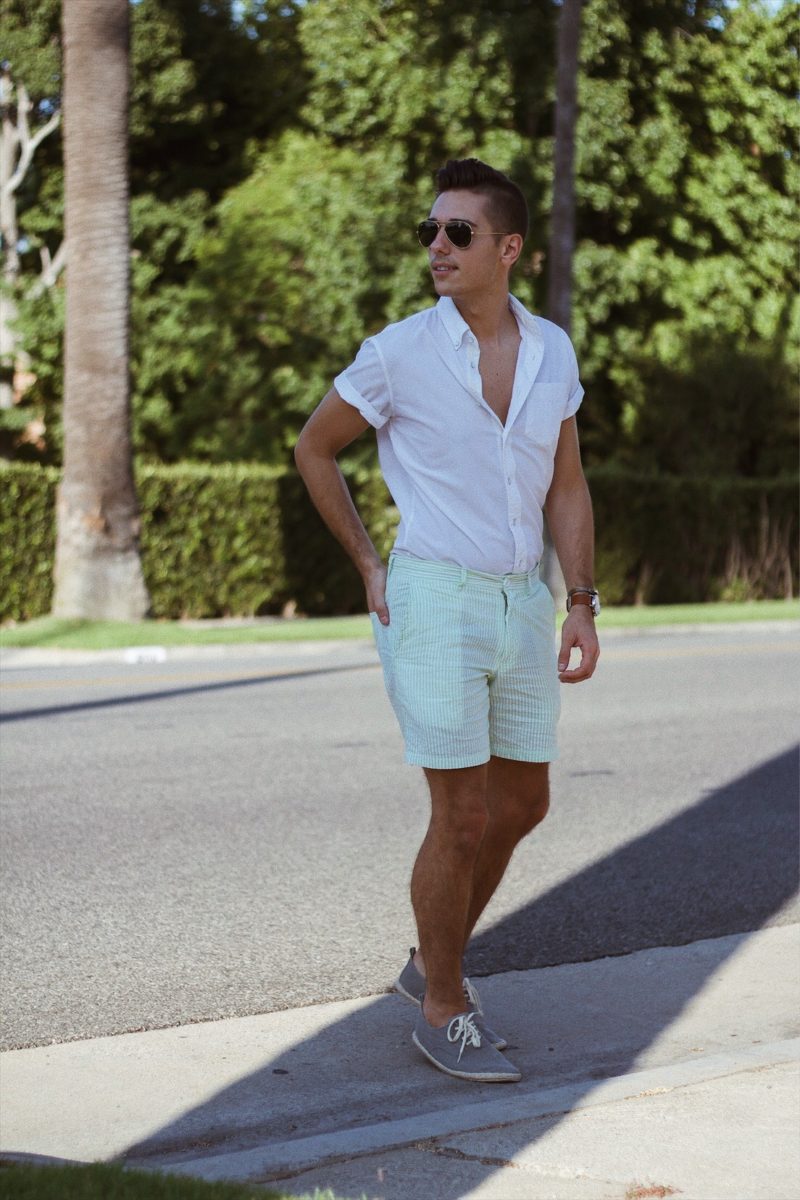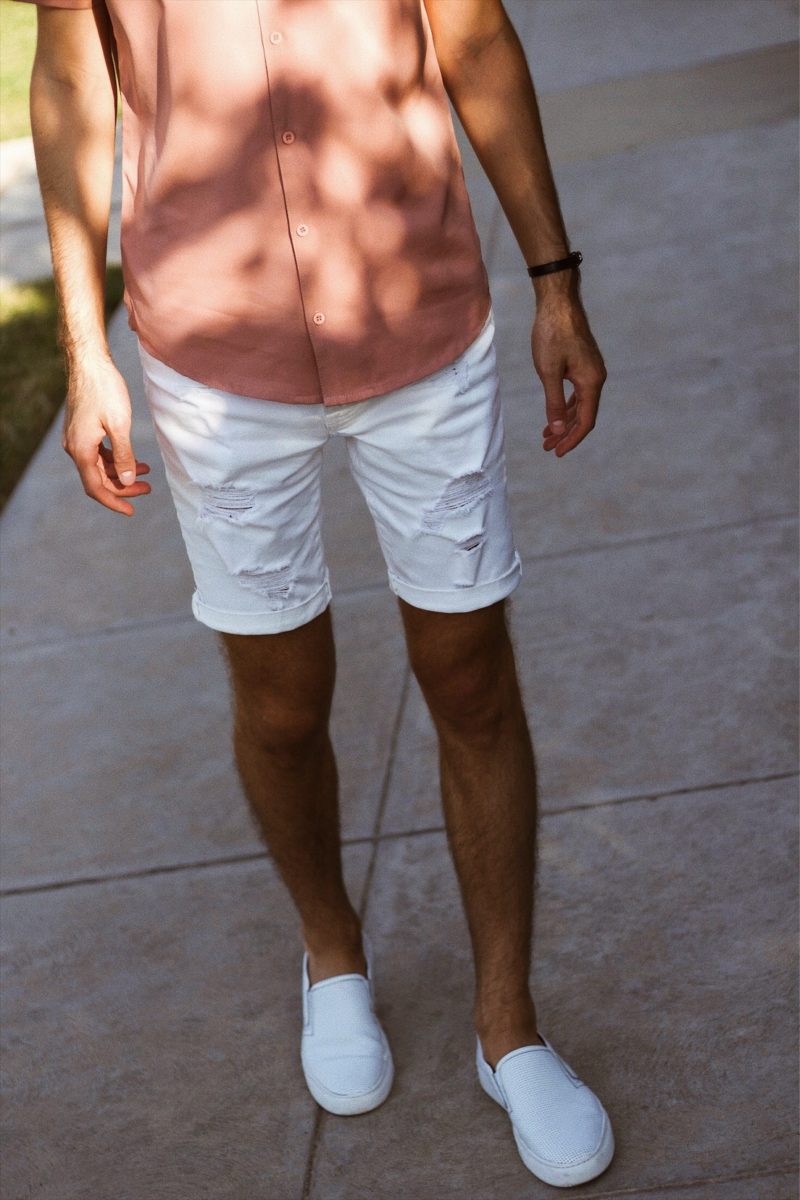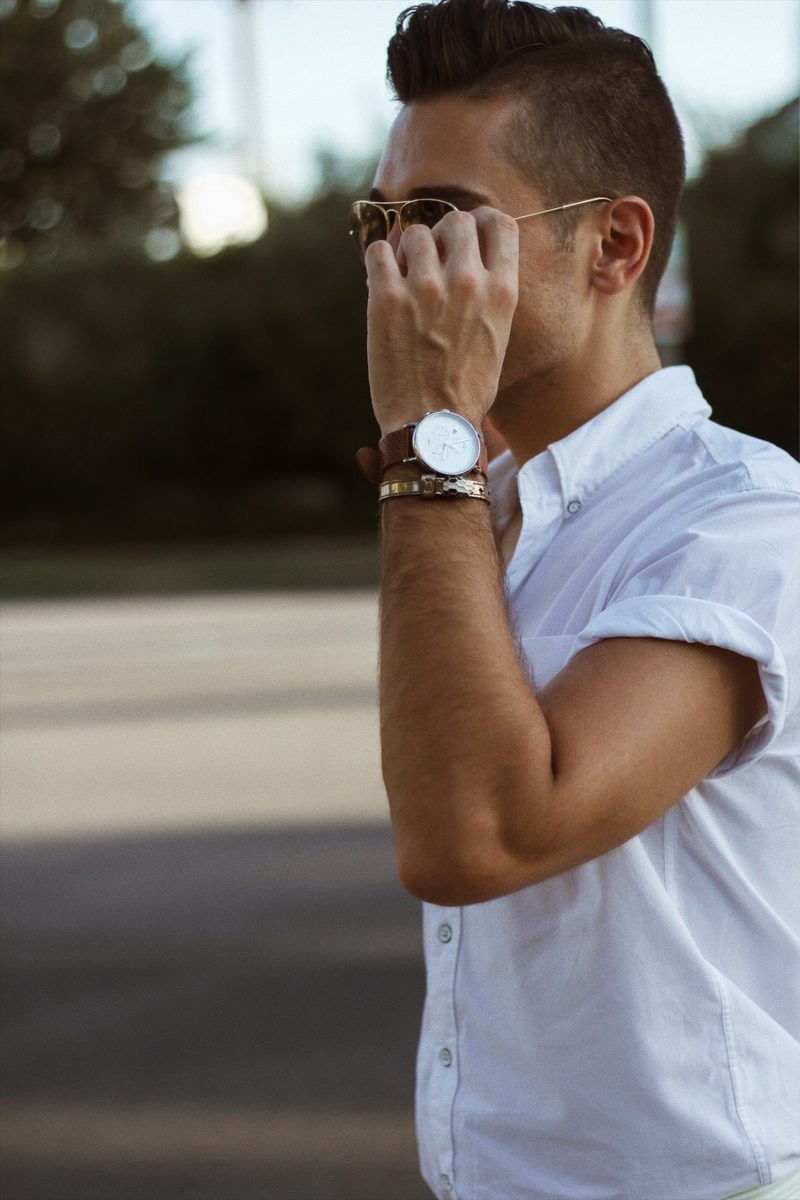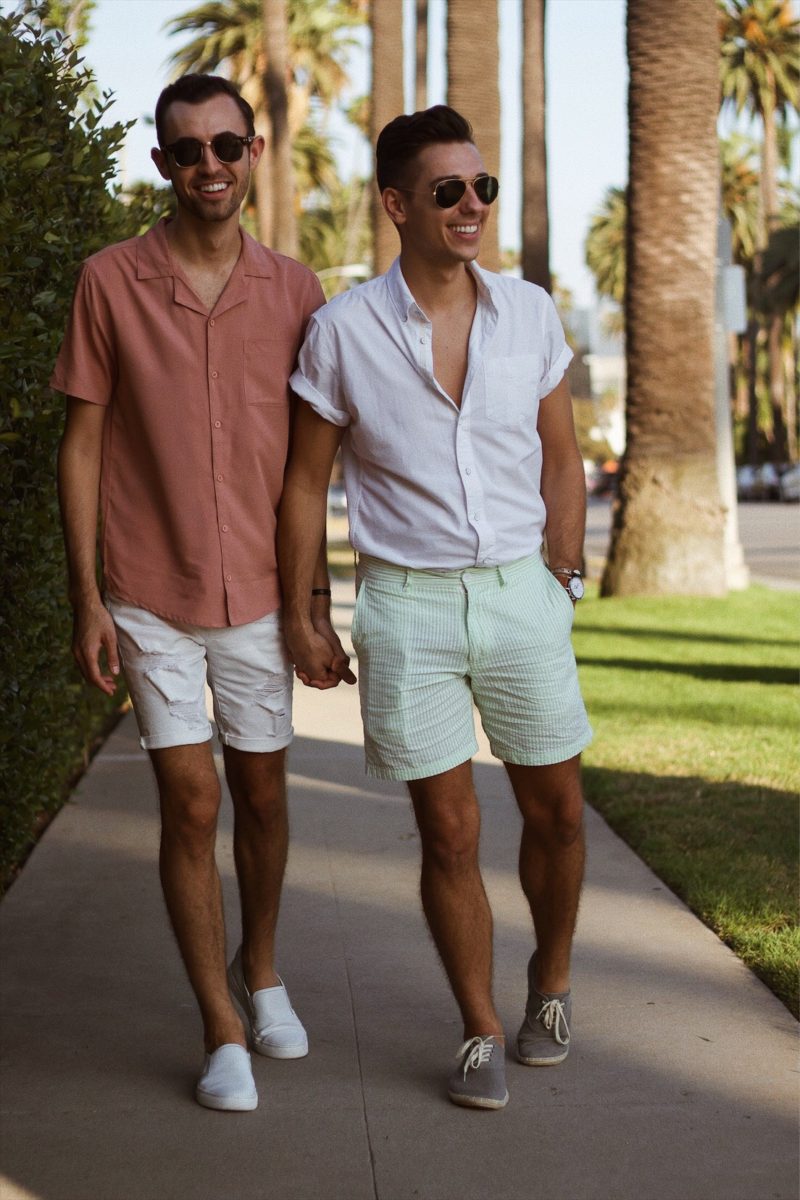 Guys, we miss California. We've self-diagnosed ourselves with ECD (East Coast Depression). SERIOUSLY. It's been really tough adjusting. To be honest, it's hard every time we come back. California is another world. We just can't get enough of the west coast vibes! We even talked about moving there one day. Don't worry Philly friends, it won't be anytime soon!
One of our favorite things about the west coast is the weather. Aside from daily sunshine and palm trees, you don't have humidity. That means we can wear shorts one day and jeans the next without dying of heat exhaustion. We're able to be pretty diverse in our fashion choices despite what most people might believe. It's truly the craziest thing. The weather totally dictates our clothing choices back home but it's different in LA — a good different!
We really tried to channel summer vibes during our trip. This look, in particular, is light and bright. We actually have a really funny story about this look. More specifically, the day we shot this look in Beverly Hills. We decided to drive to Beverly Hills to explore for the day with Mike's family. After driving through one of the neighborhoods and picking out our future home (wishful thinking), we scoped out a spot with good lighting. We snapped our pics and headed off to dinner at Home. Side note: the food was delicious! We highly recommend checking it out. Okay, back to the story. So we're all sitting at dinner, casually stuffing our faces when we get a text. Our friend Carly (amazing photographer and blogger) sent a text with a screenshot and a question. Apparently, she has the eyes of an eagle because she was watching David Spade's Instagram story and spotted…US. WHAAAAAT. He was driving by us during our shoot in Beverly Hills and snapped a video. We honestly think it's hilarious because he's almost poking fun at us in the video. To be honest, we'll take it! It made our night. Now we can say, in a round about way, that David Spade knows us. Haha! That's the thing about California, you never know who is driving by. Maybe we'll make Kylie's story next. IF ONLY.
We hope you guys have an amazing week! Until next time…
---
SHOP THIS POST

---
[jetpack_subscription_form]