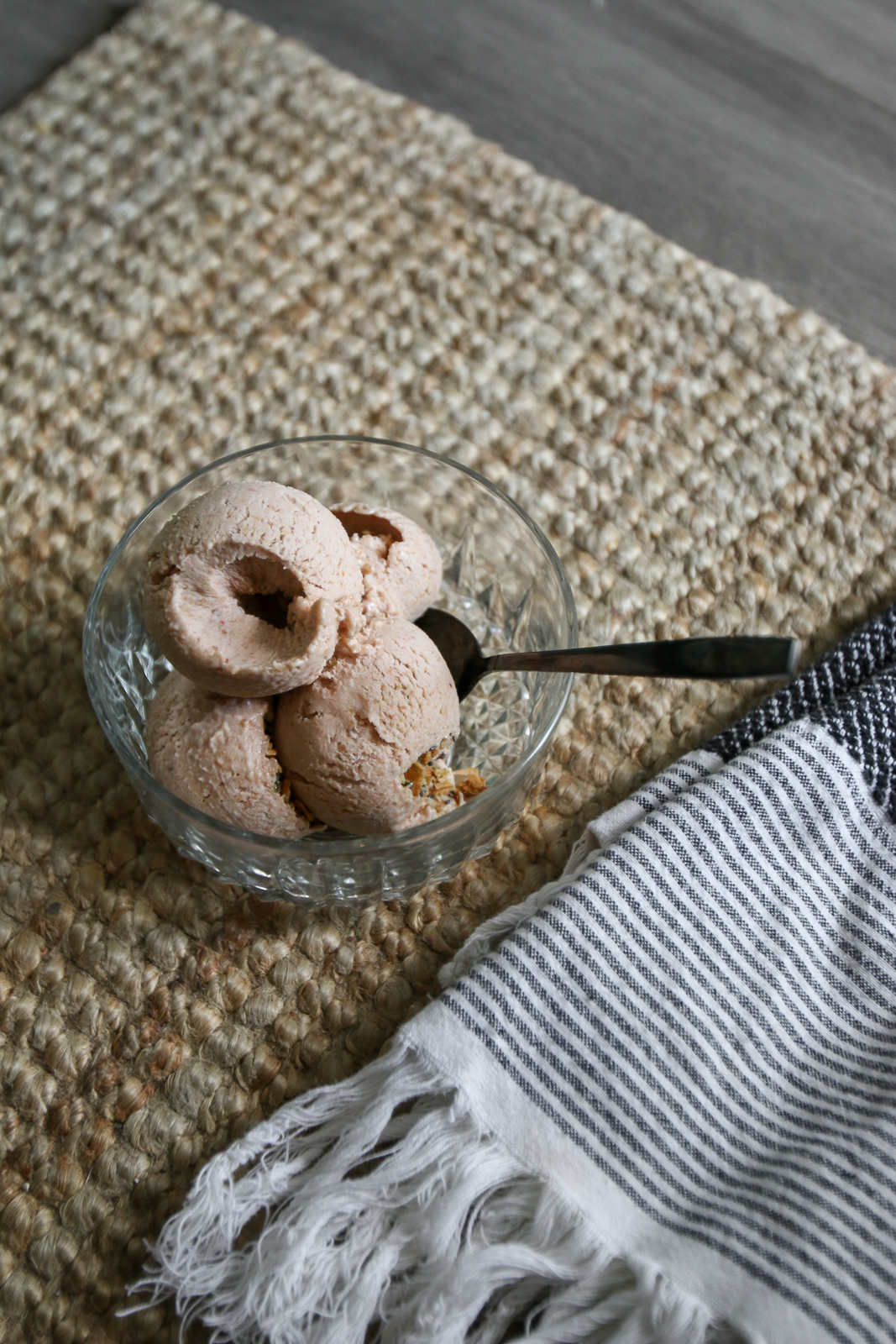 TikTok has done it again for us. We recently found a similar version of this easy vegan ice cream so we decided to put our own twist on it. Truly this stuff is addicting. We finished the entire batch in a day and we're not sorry about it. If you're looking to try out healthier ice cream, we highly recommend this recipe.
---
EASY VEGAN ICE CREAM
Ingredients 
2 Cups of Cashews – soaked in water overnight
Frozen Banana
1 Cup of Frozen Strawberries
2 Pinches of Salt
2 TBSP of Coconut Sugar
1 Can of Coconut Cream
2 TBSP Coconut Oil
1 TBSP Vanilla
Granola
Directions
Soak cashews overnight in water.
Once cashews have fully soaked, in blender combine cashews, banana, strawberries, salt, coconut sugar, coconut cream, vanilla, and melted coconut oil. Blend thoroughly.
Pour into pan and top with granola. Freeze overnight.