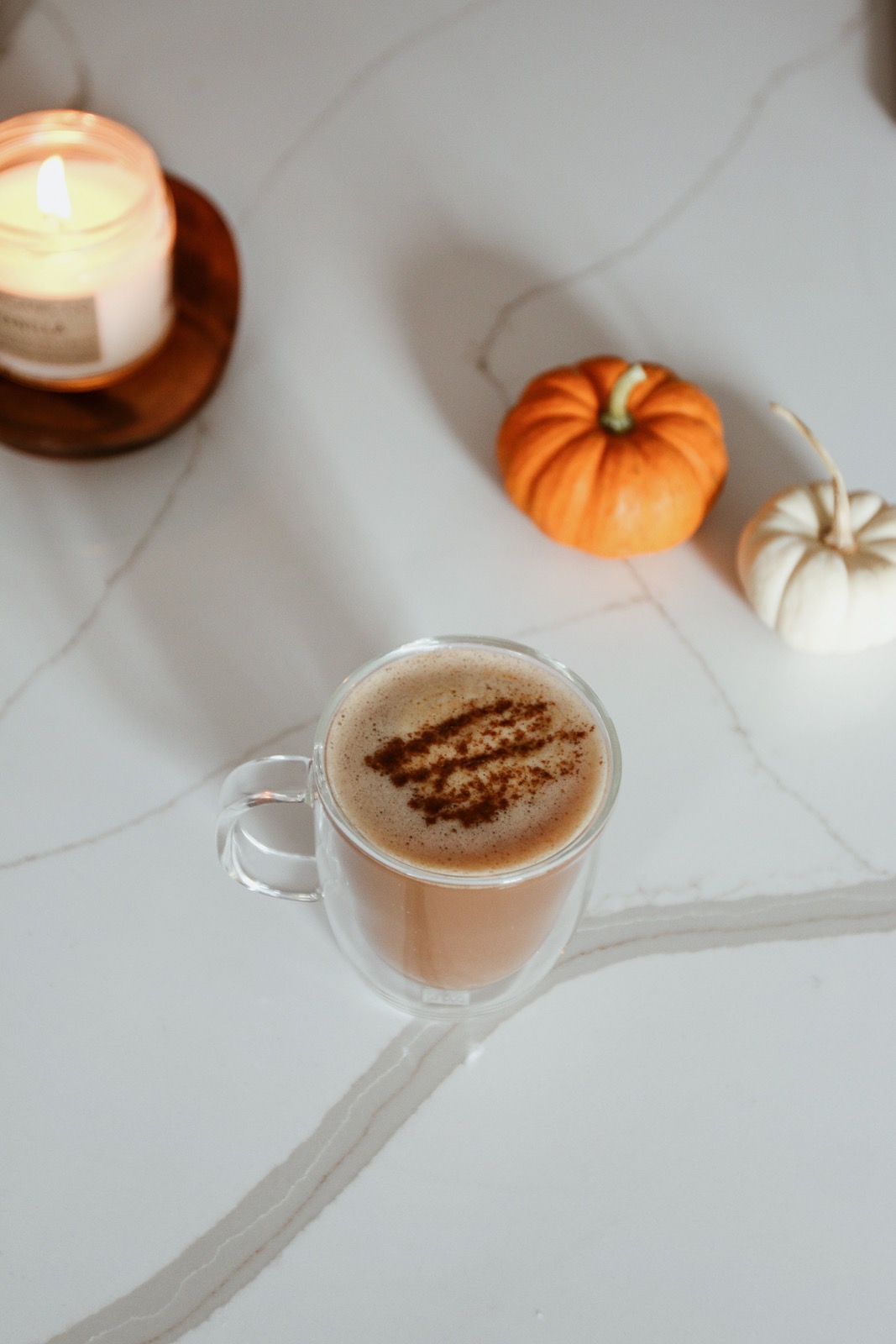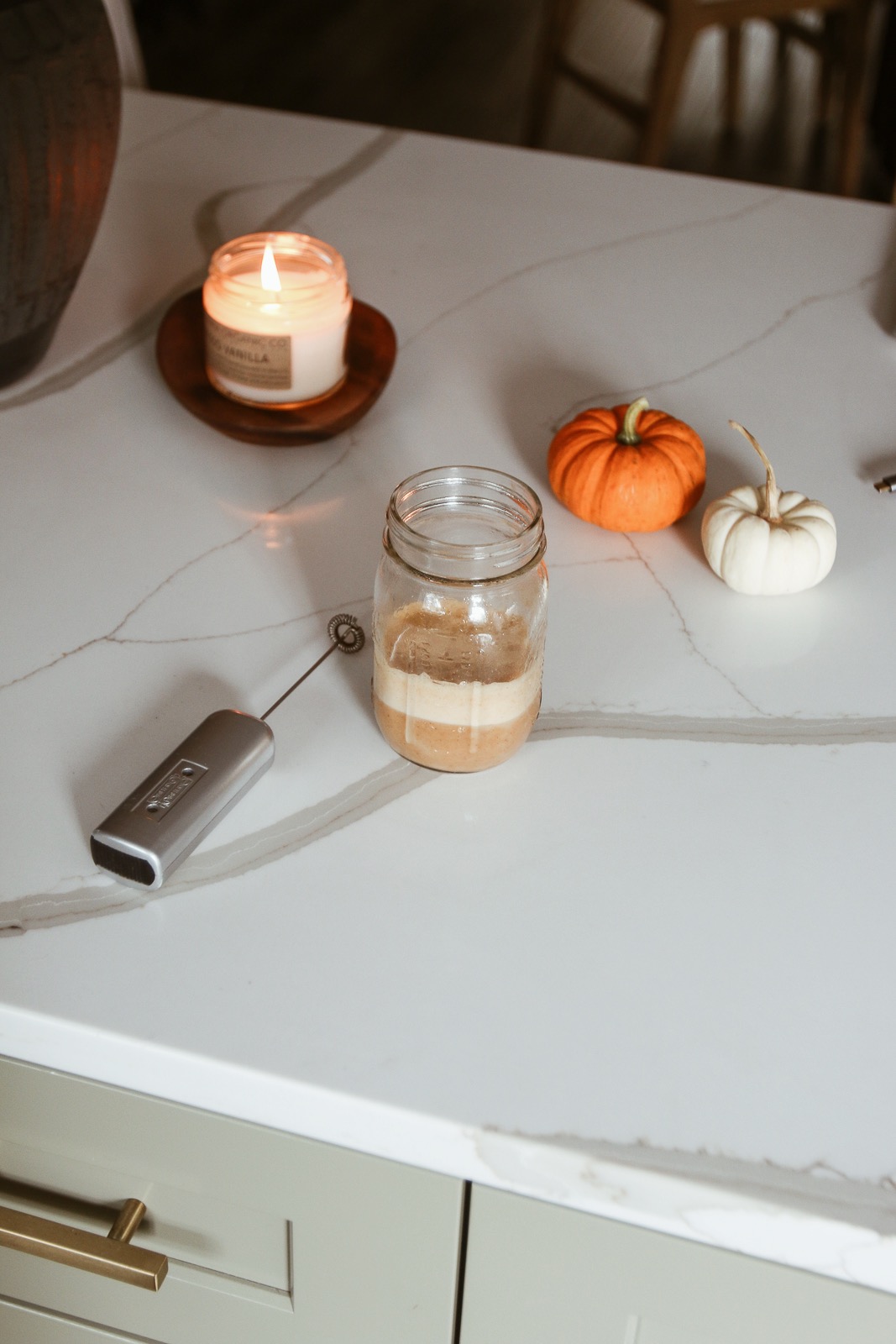 Fall is in the air and we're all about the pumpkin! We love whipping up a pumpkin coffee in the morning to start the day off. Nothing beats sipping on this coffee with the windows wide open and music filling the house. It really gets us in the best mood and creates a true experience. You know how much we love an experience. Now we just need the leaves to start changing and then we're really in business!
Homemade Pumpkin Coffee
Ingredients
1 Cup of Almond Milk
3 TBSP of Pumpkin Puree
2 TSP of Pumpkin Pie Spice
Agave or Sweetener
Coffee
Directions
Add almond milk, pumpkin puree, pumpkin pie spice, and agave to saucepan. Simmer and stir together thoroughly. Once everything is combined, remove from heat. Fill mug 1/4 of the way up with pumpkin cream mixture and froth with handheld frother. Top with coffee and finish off with pumpkin pie spice.