BEFORE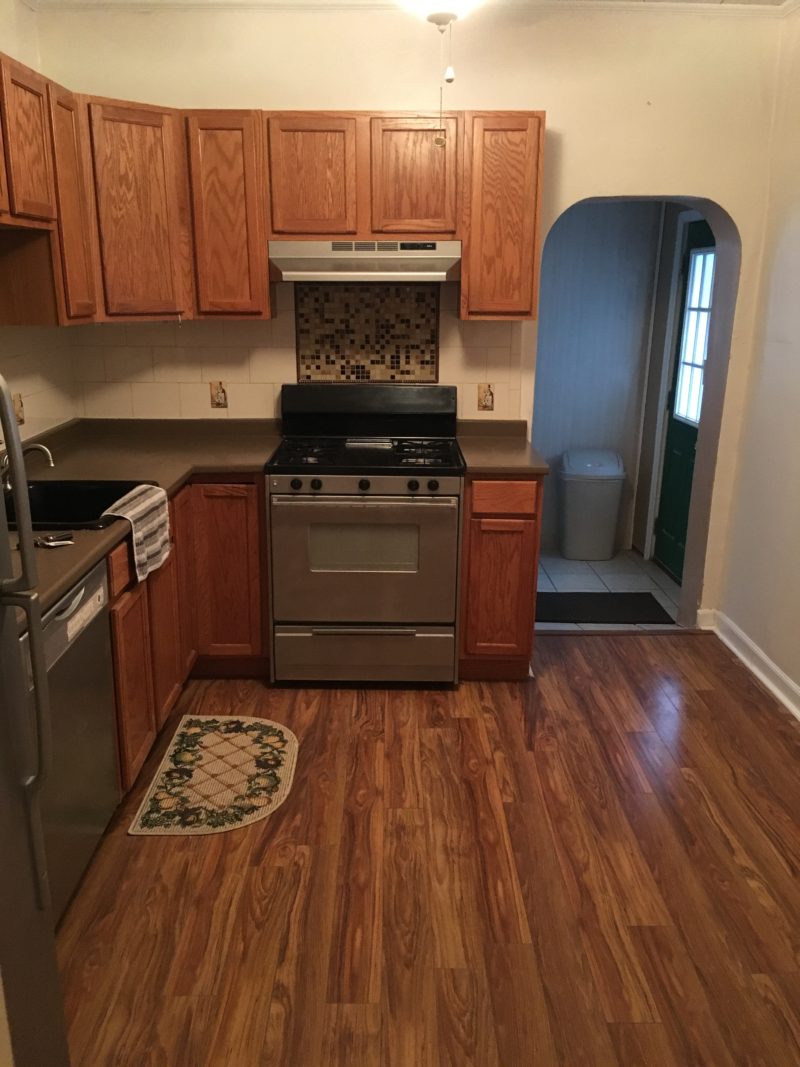 AFTER
When we first moved into our house, we made a list of things we wanted to change. The kitchen was the one room that went to the top of the list. It was dark, boring, and needed an update. We weren't prepared to do a major renovation. We just needed a kitchen refresh. By no means was this an expensive update, aside from the appliances, we only spent a few hundred dollars. We saved money by doing everything ourselves. Who knew we could be so handy?!
The first thing we did was paint the cabinets. The original cabinets were natural wood but we prefer white. This was an inexpensive update that made a HUGE difference. We also added new hardware. We found these handles at IKEA. We always wanted white cabinets with gold hardware. We just love the look of an all-white kitchen.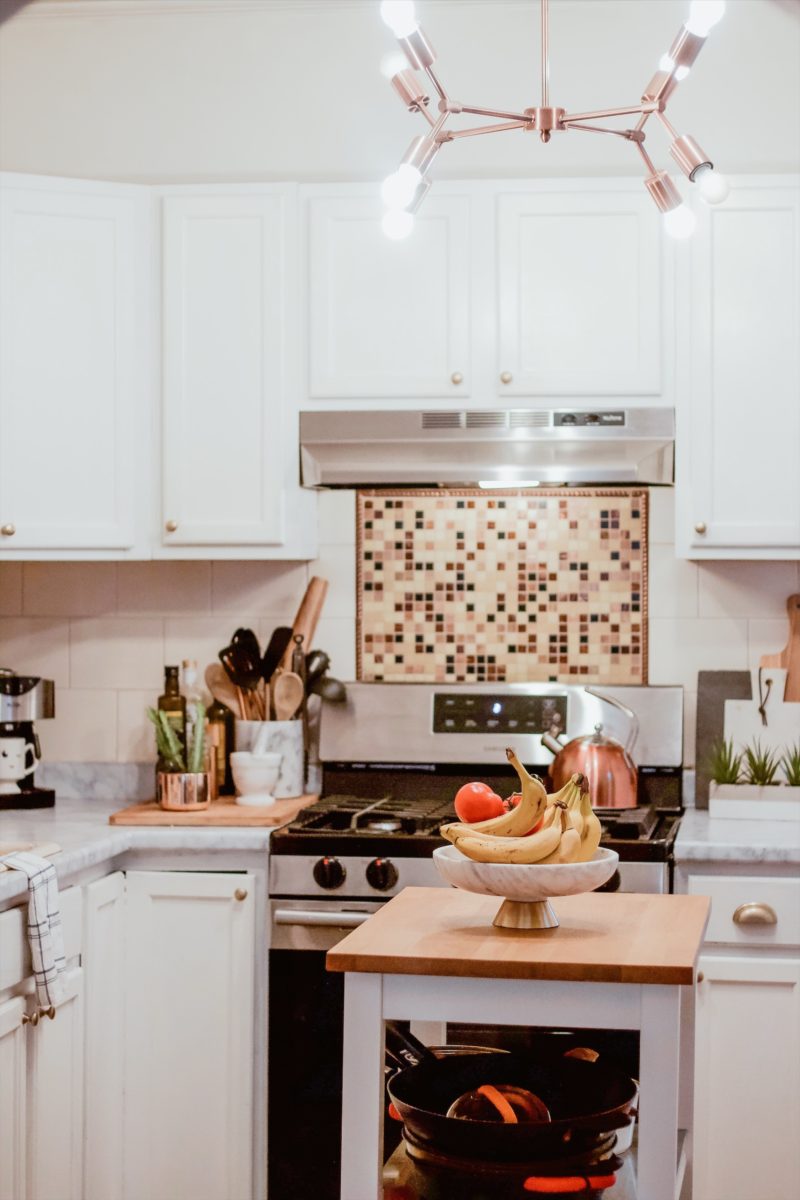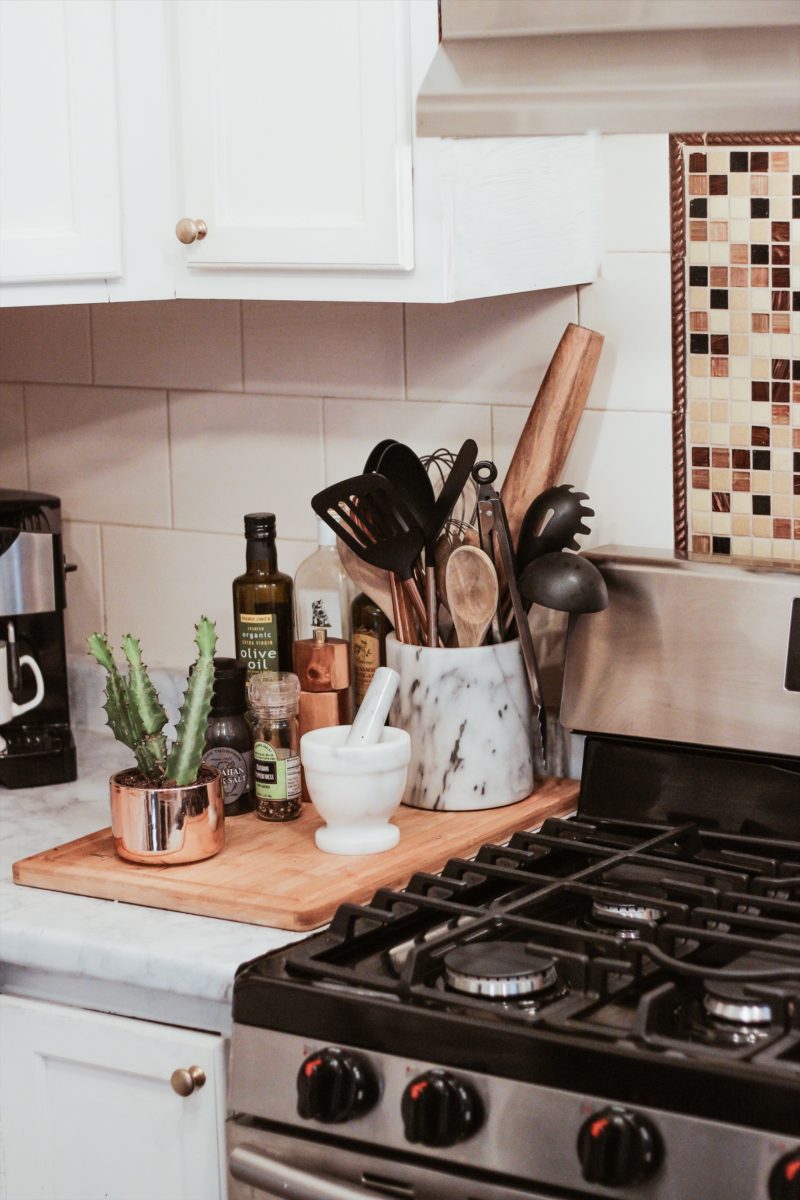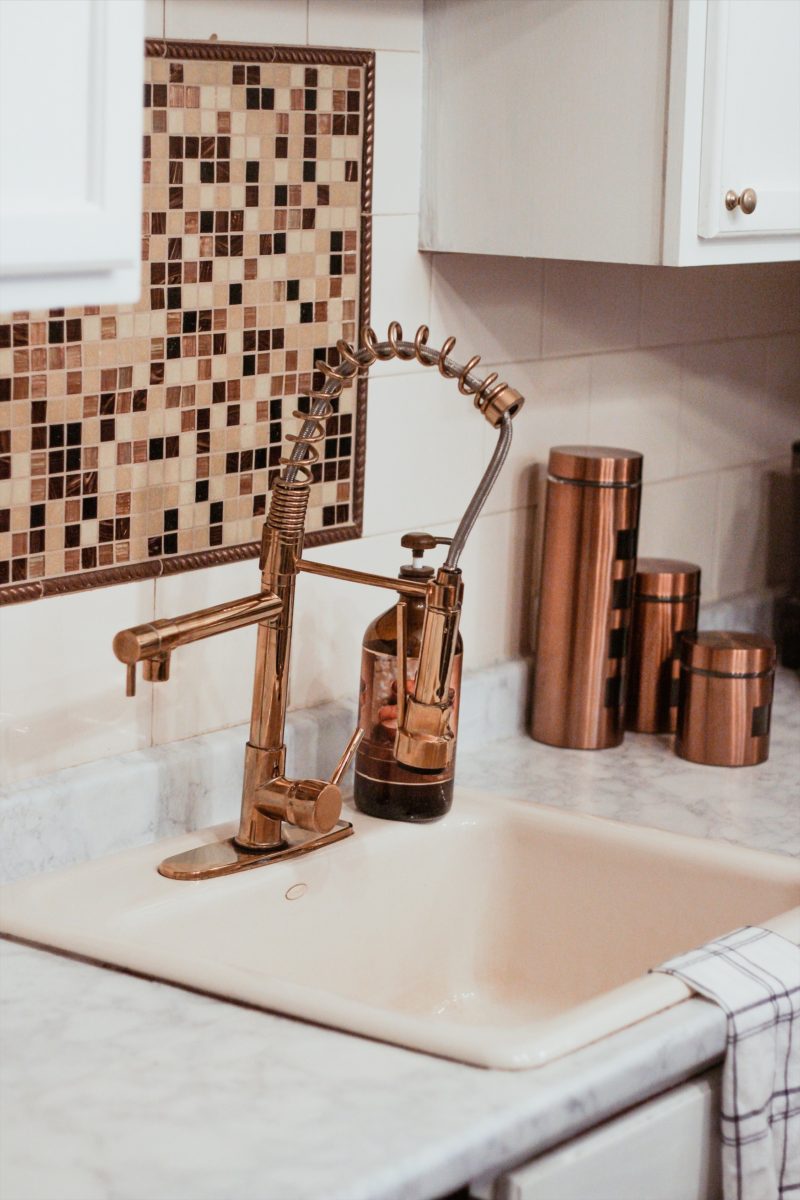 The next area we tackled was the sink. Mike's dad actually had an extra sink in storage that we installed. It was free and brightened up the area. We also added a new gold faucet. Guys, we literally always get compliments on this faucet. It was an inexpensive find on Amazon.
When we moved in, there was a ceiling fan in the middle of the kitchen. Crazy, right? That was the first thing we replaced. We found the pendant light from Urban Outfitters online. We love the color and the exposed bulbs. It compliments all of the white perfectly. We wish we had a link for you guys but it doesn't seem to be in stock right now. If anything changes, we will add it in later.
The last piece we added was the island. As you can see, we don't have a ton of counter space. We knew we needed to add some extra storage as well. We found this island at IKEA. It's the perfect size for our space.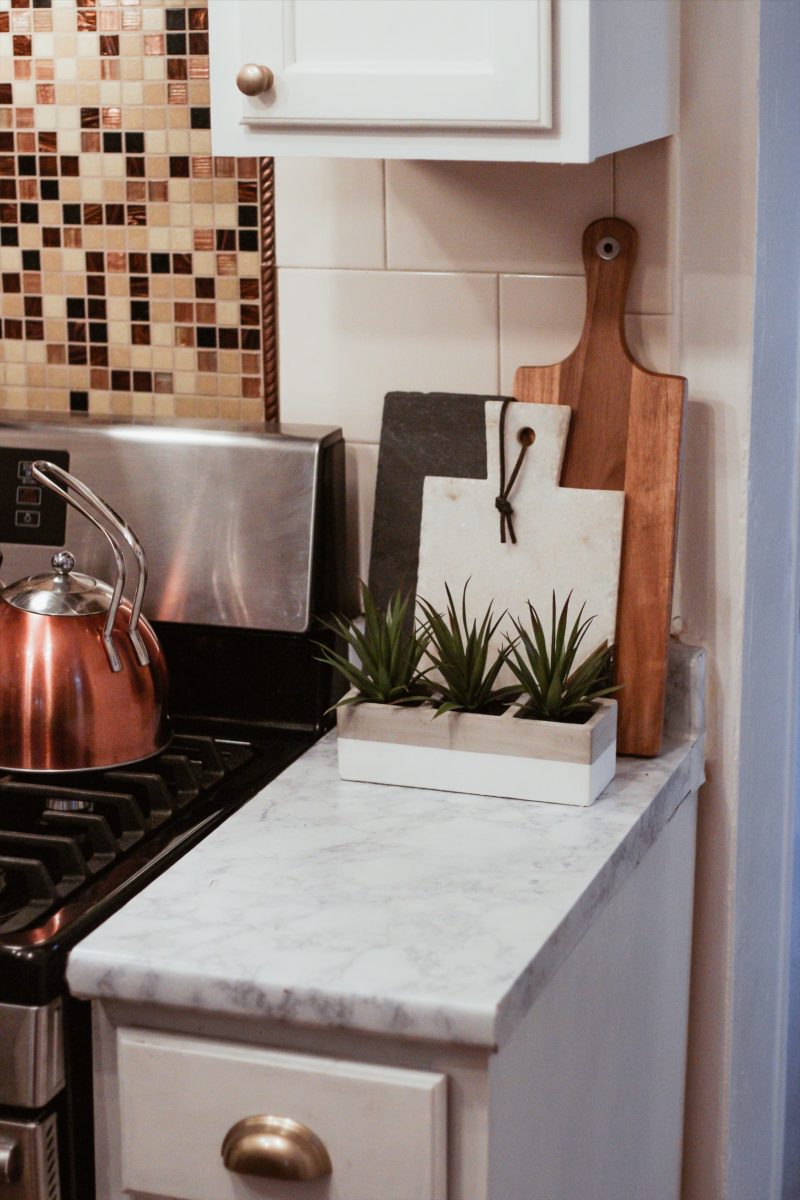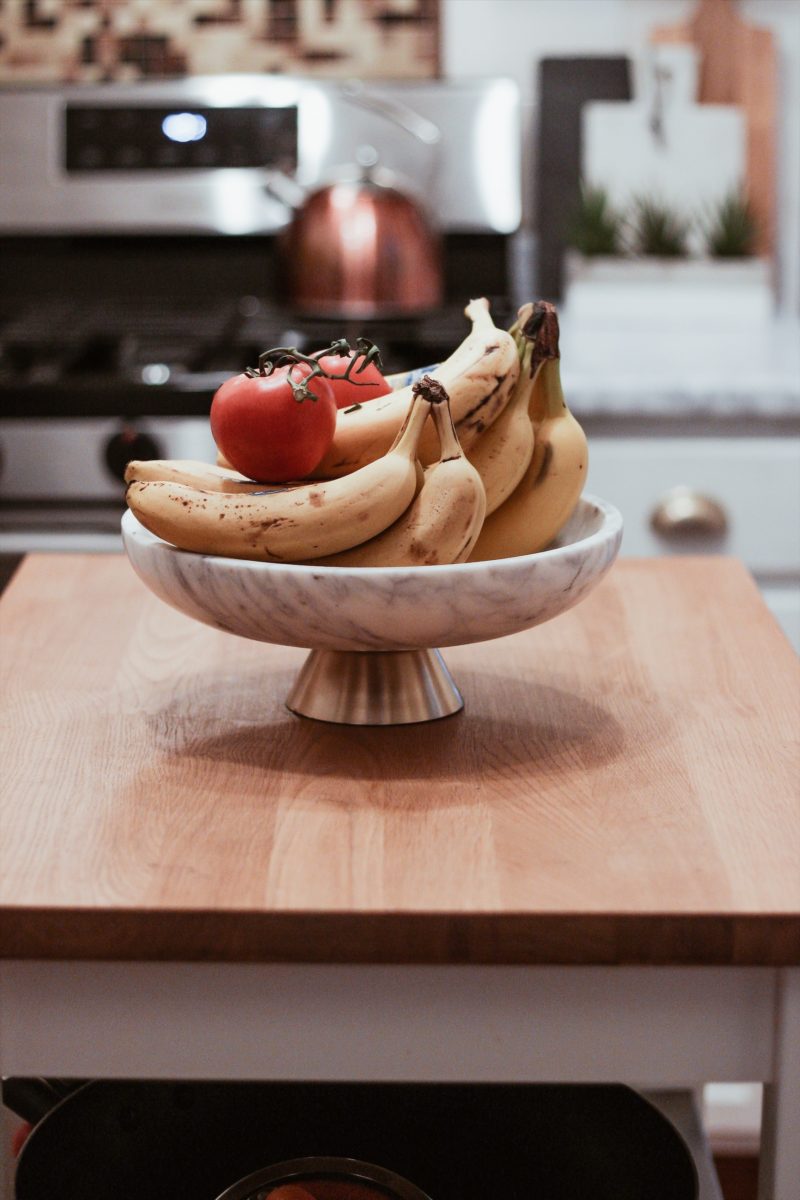 For just a few small changes, the kitchen looks totally different! We're really happy with how it turned out. Especially since we didn't want to complete a huge renovation. This just goes to show that you don't have to have a big budget to make a big change to your space!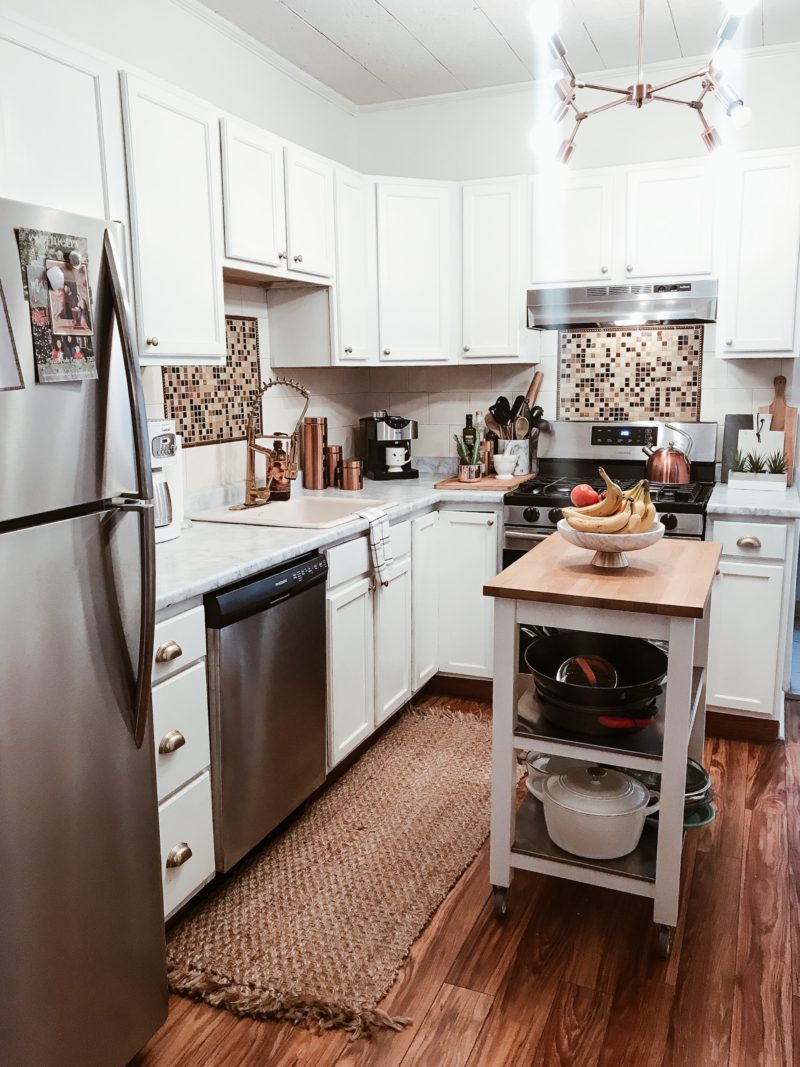 Let us know what you think in the comments below! Until next time…