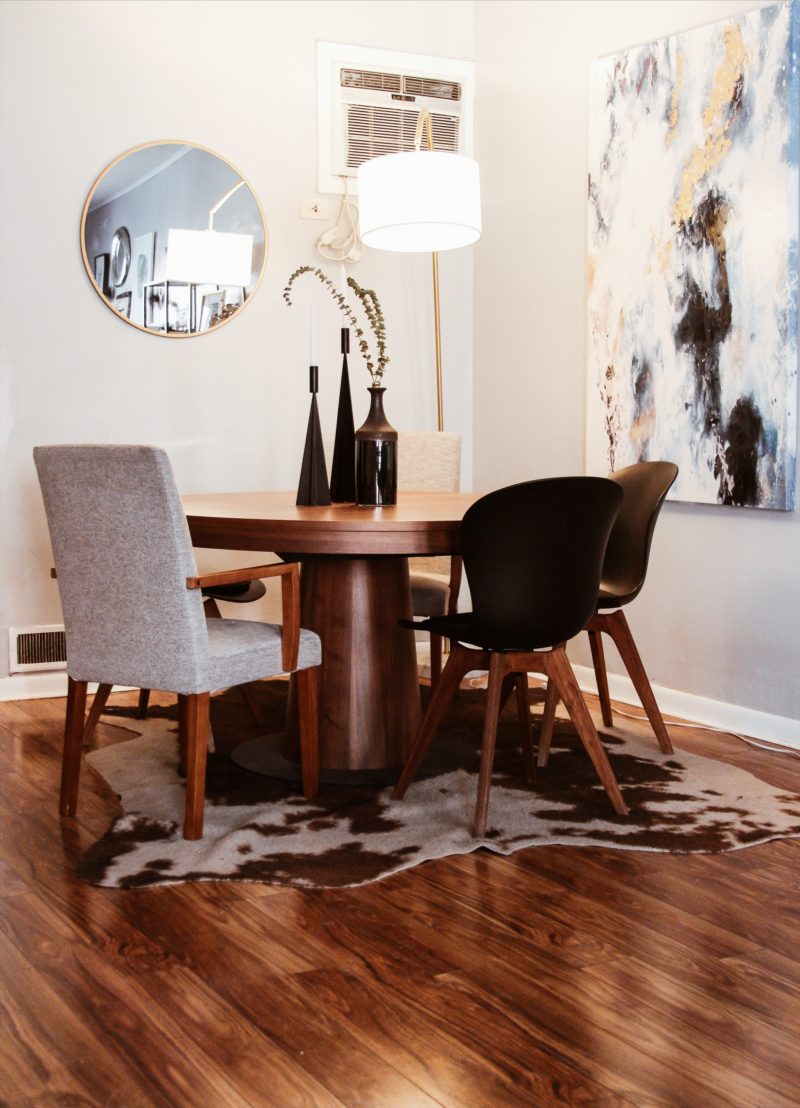 It's finally here! We've been going crazy waiting to reveal our dining room makeover. Most of you know that we partnered with BoConcept to give our space a makeover. We moved into our current home last year, after living in a tiny apartment (400 sq. ft!). We needed a bigger space, especially after Toby came into the picture!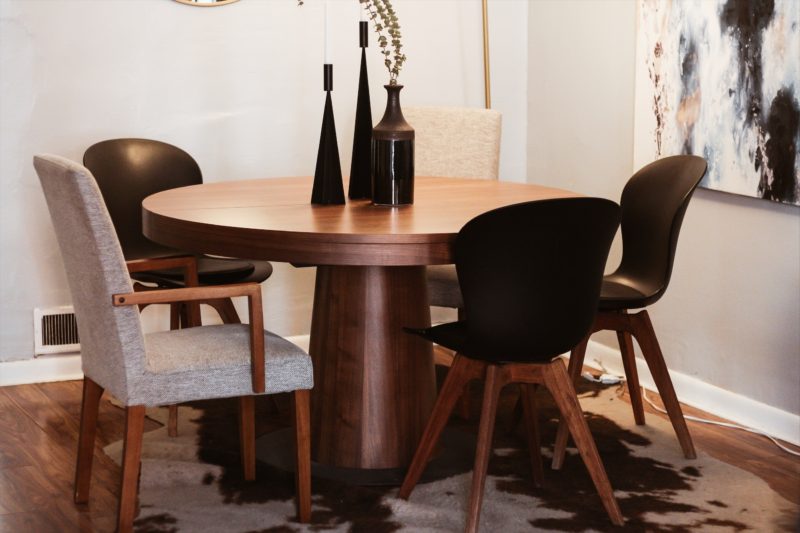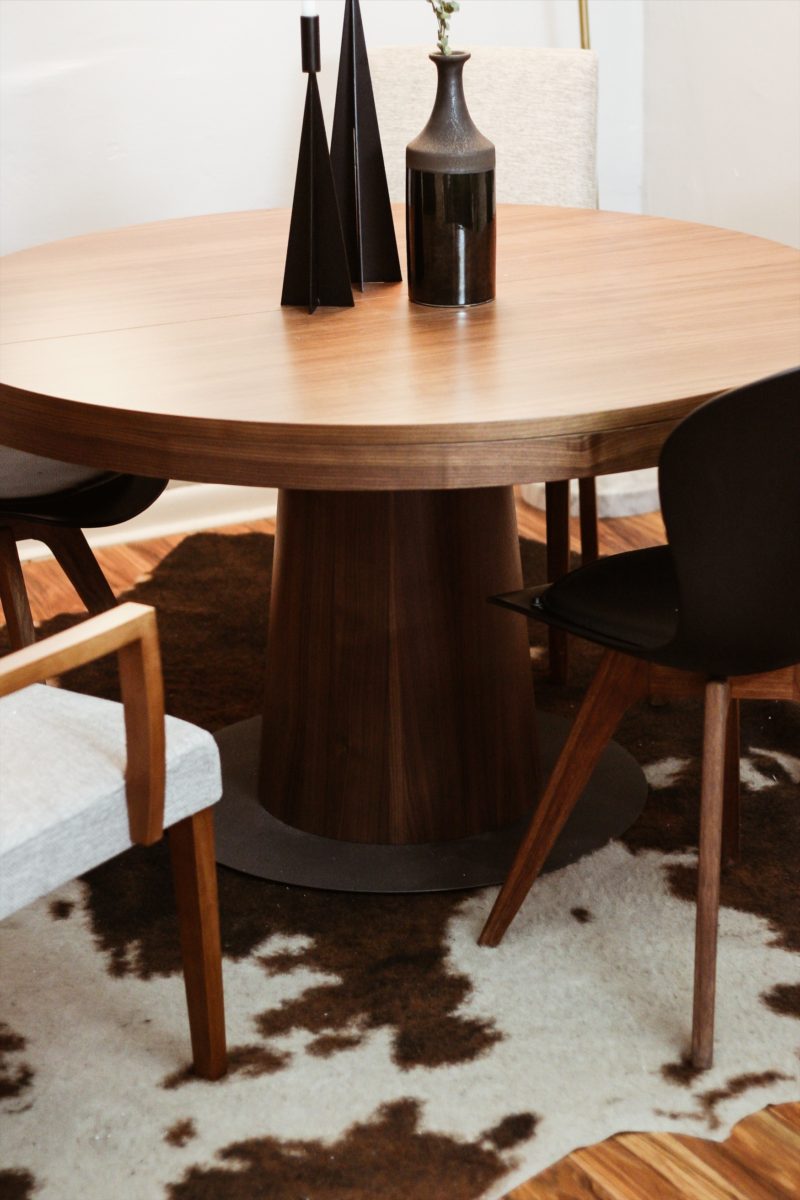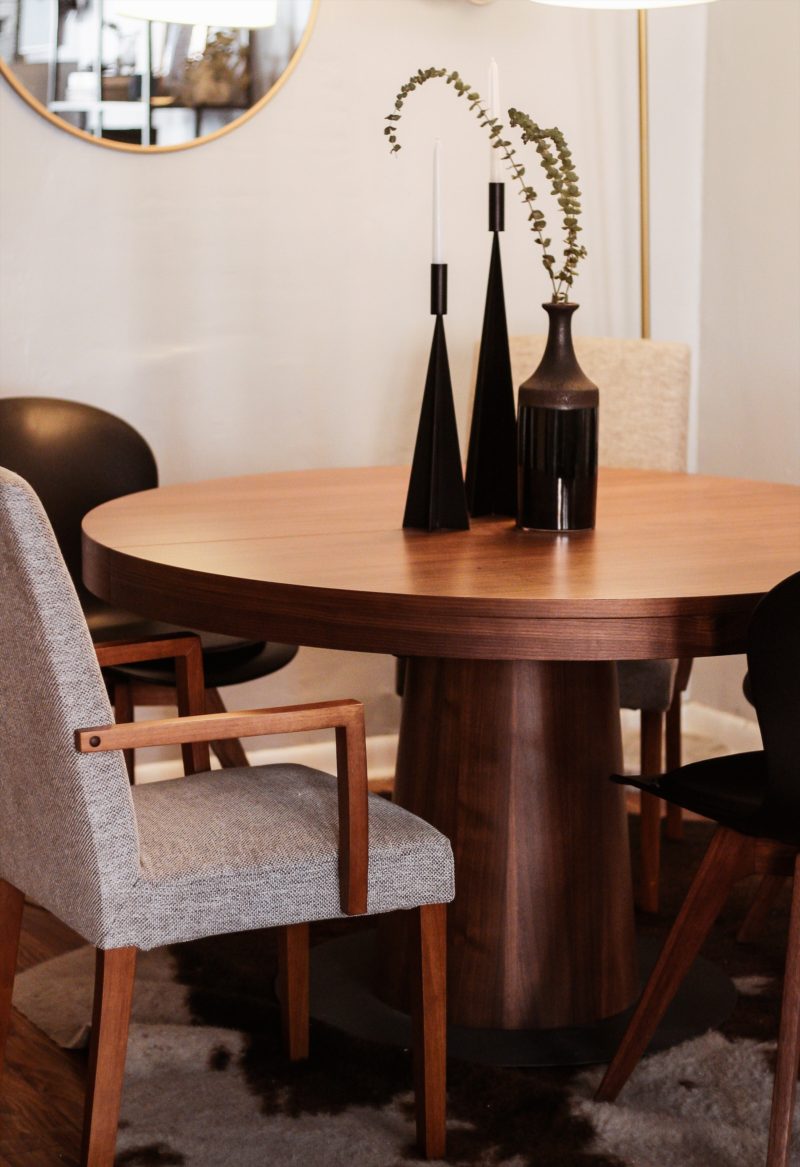 Before we go any further, you might want to take a look at part one and part two of the makeover. That should catch you up to speed! Now here's the fun part — the final reveal! After waiting 6 long weeks for our table to be built in Denmark, it was finally time for delivery day. We seriously cannot say enough good things about all of the delivery guys. No joke, our table weighs a ton and we are nowhere near strong enough to carry any of that! So thank you guys — you all rock.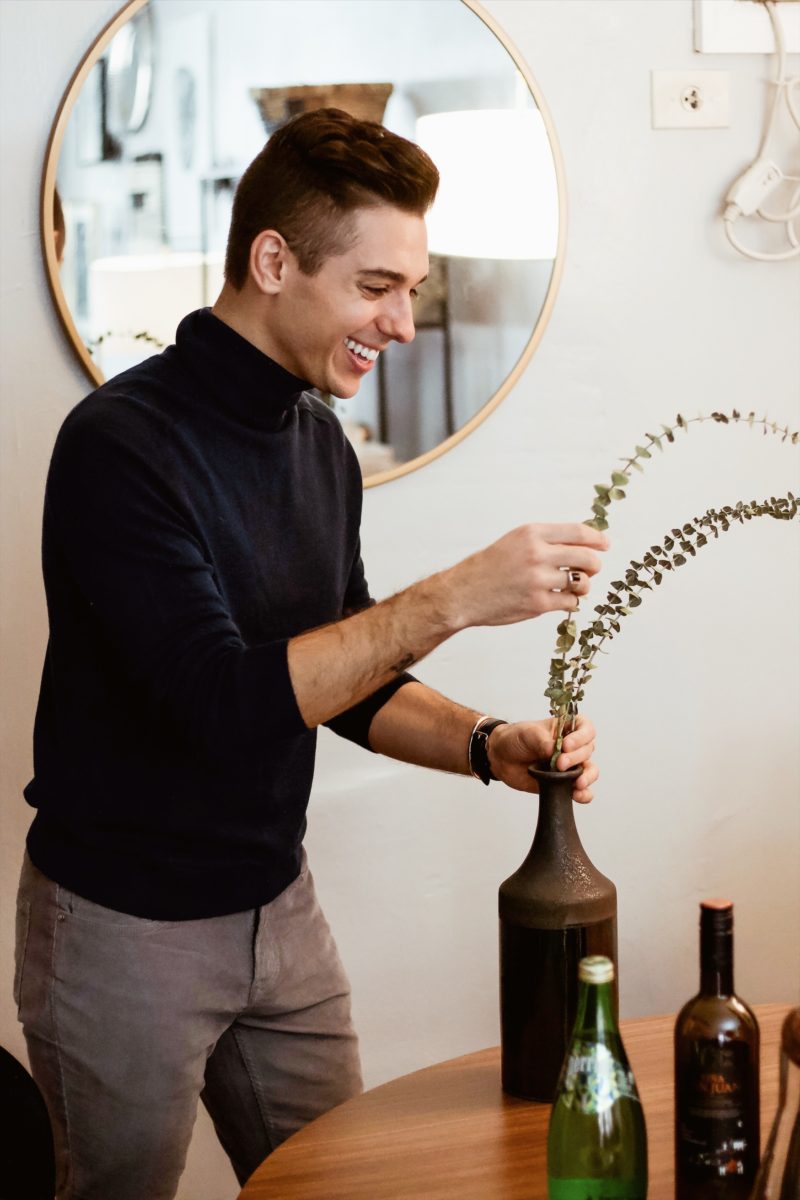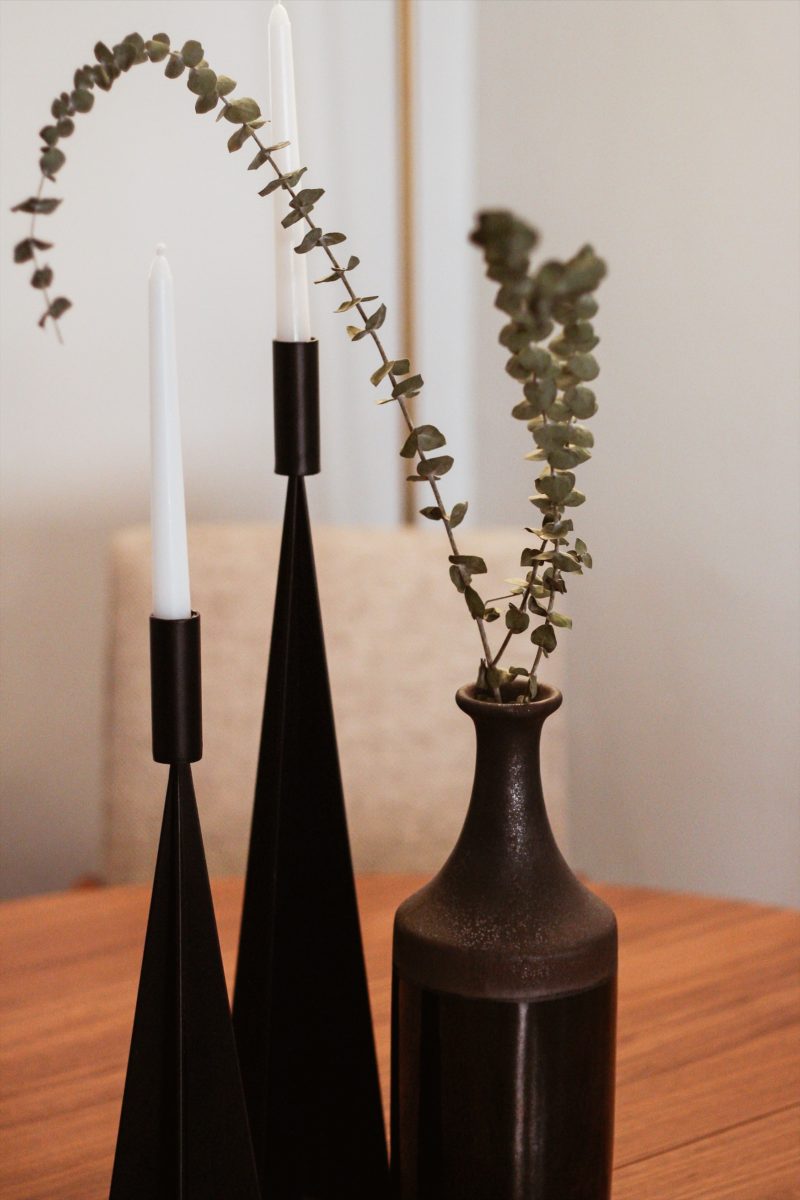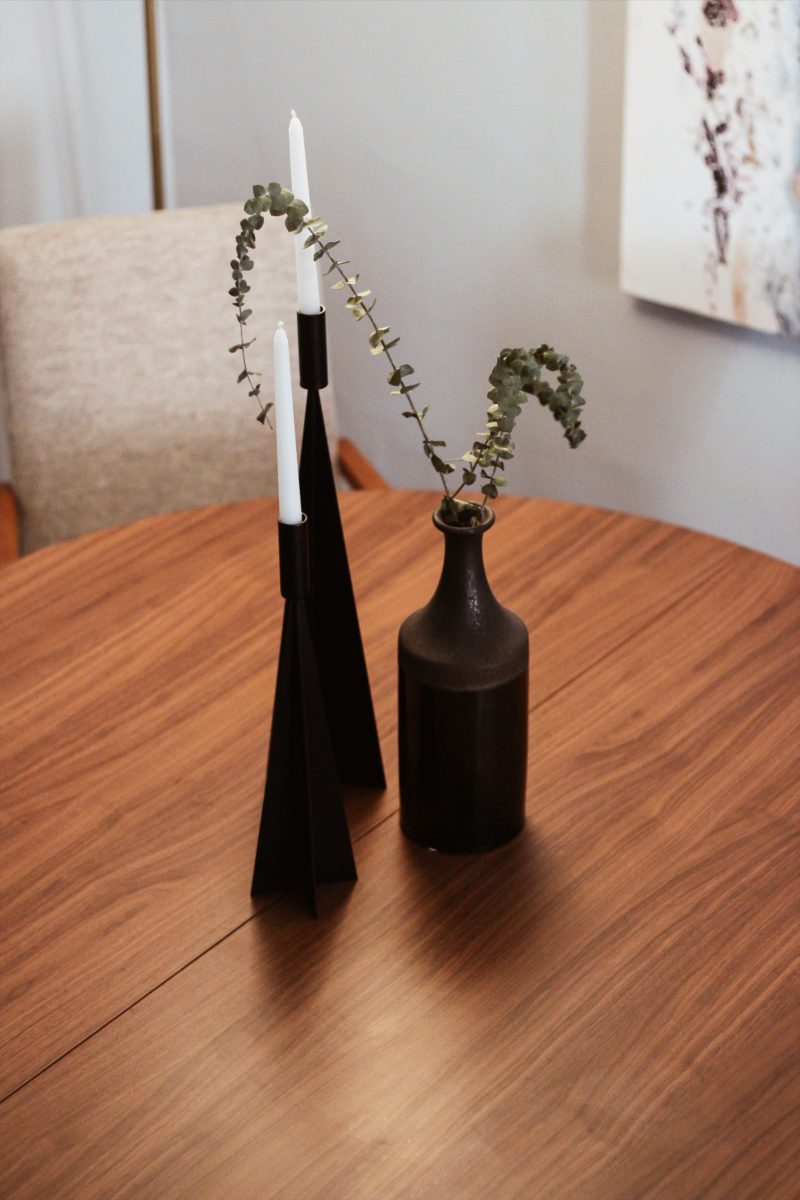 Since we love to entertain but still don't have a huge dining room, we wanted something versatile. That's why we went with a round table that has a built-in extension leaf. Our table can easily go from seating 4 to seating 8 or more. That was really important to us when choosing a table. We really give a lot of credit to Jill, our personal stylist. She helped us find the perfect table for our space. Jill listened to our wants and needs and was able to find the perfect combination.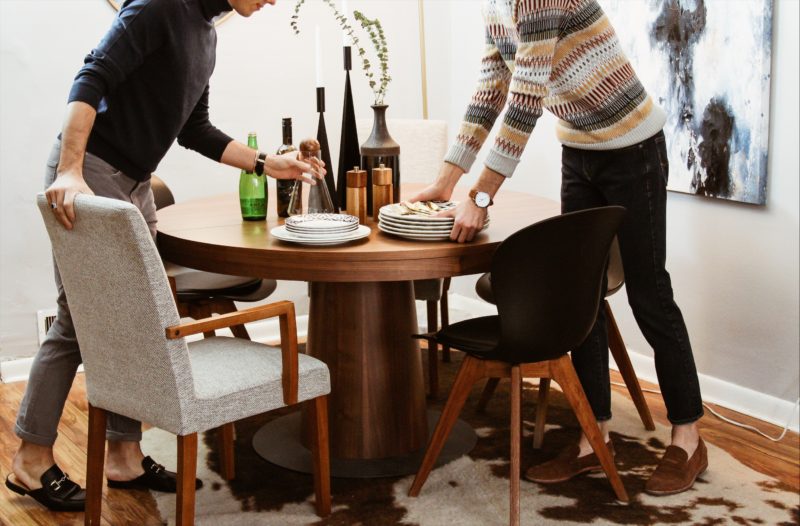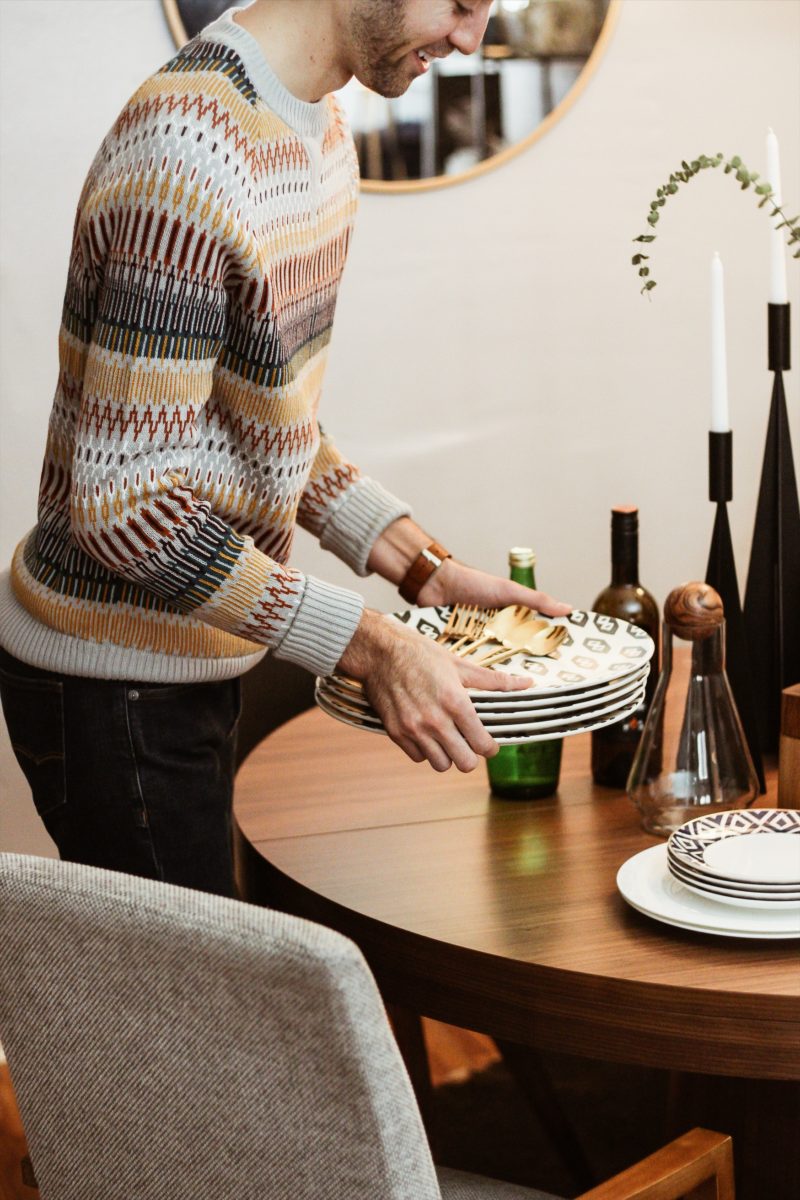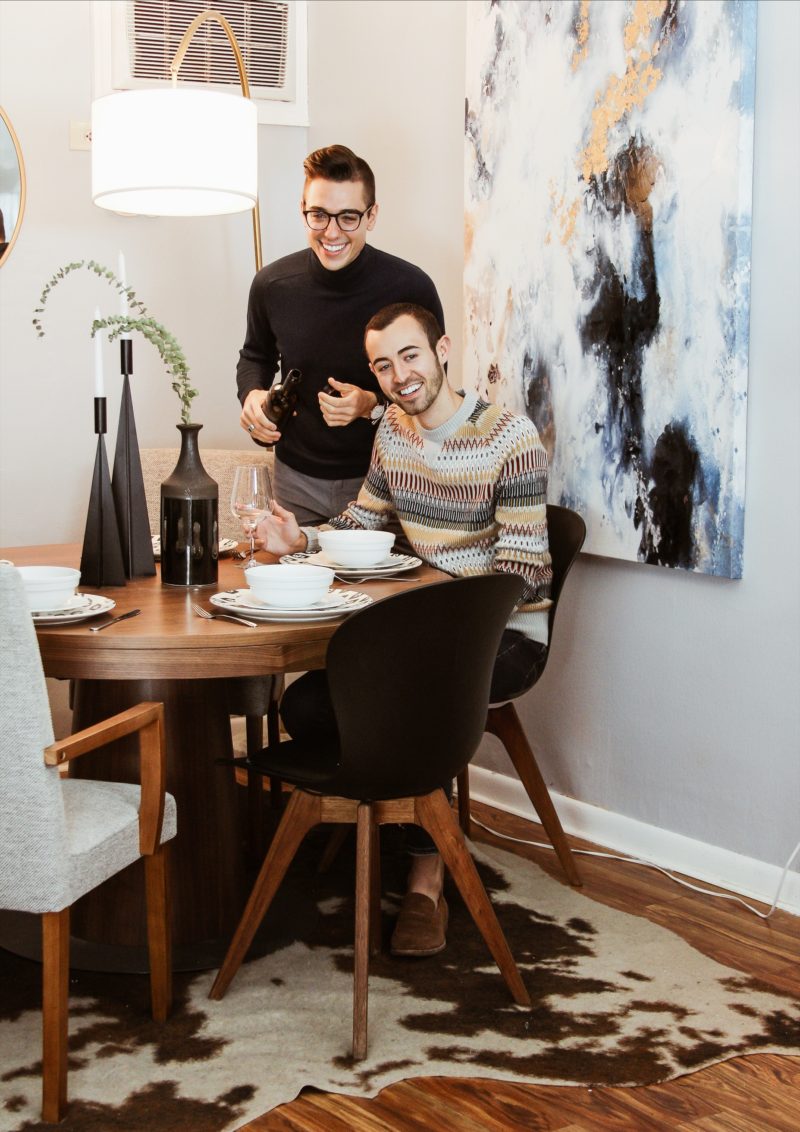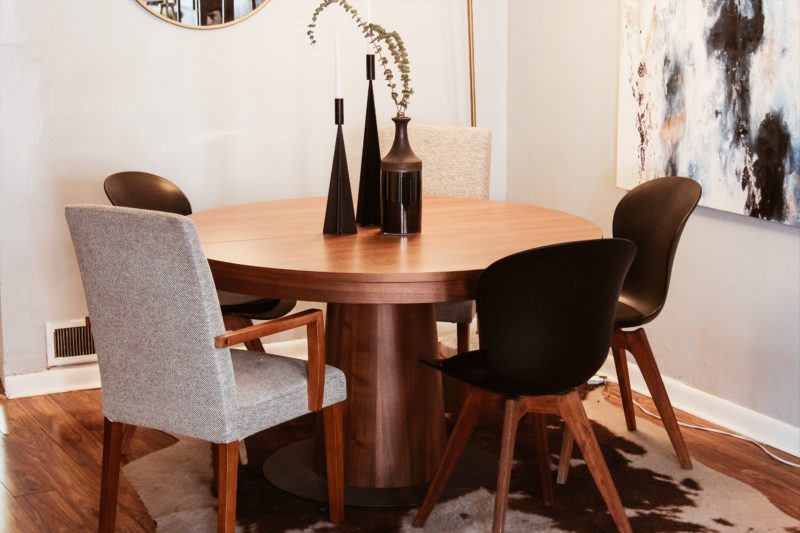 We are so excited to show you guys the final space! Even though the table does have the ability to be small or big, we tend to always have it extended. We love having the extra space to entertain!
Here are some photos of the table extended during the holiday season…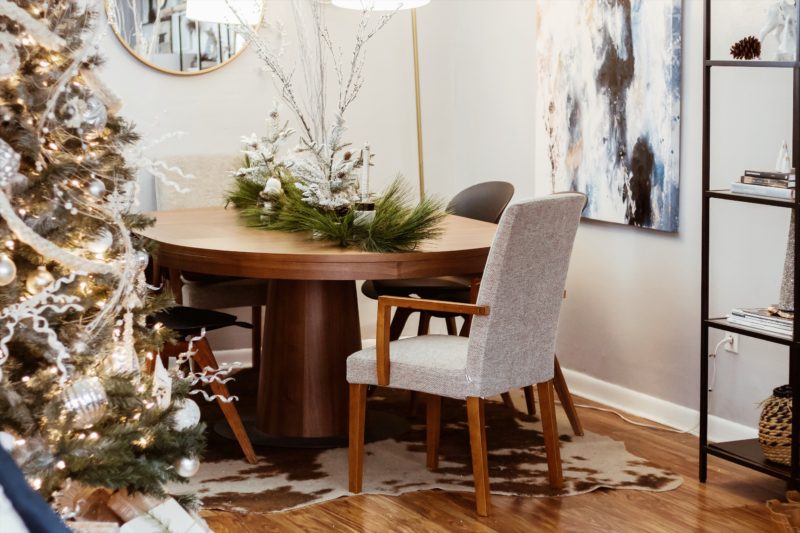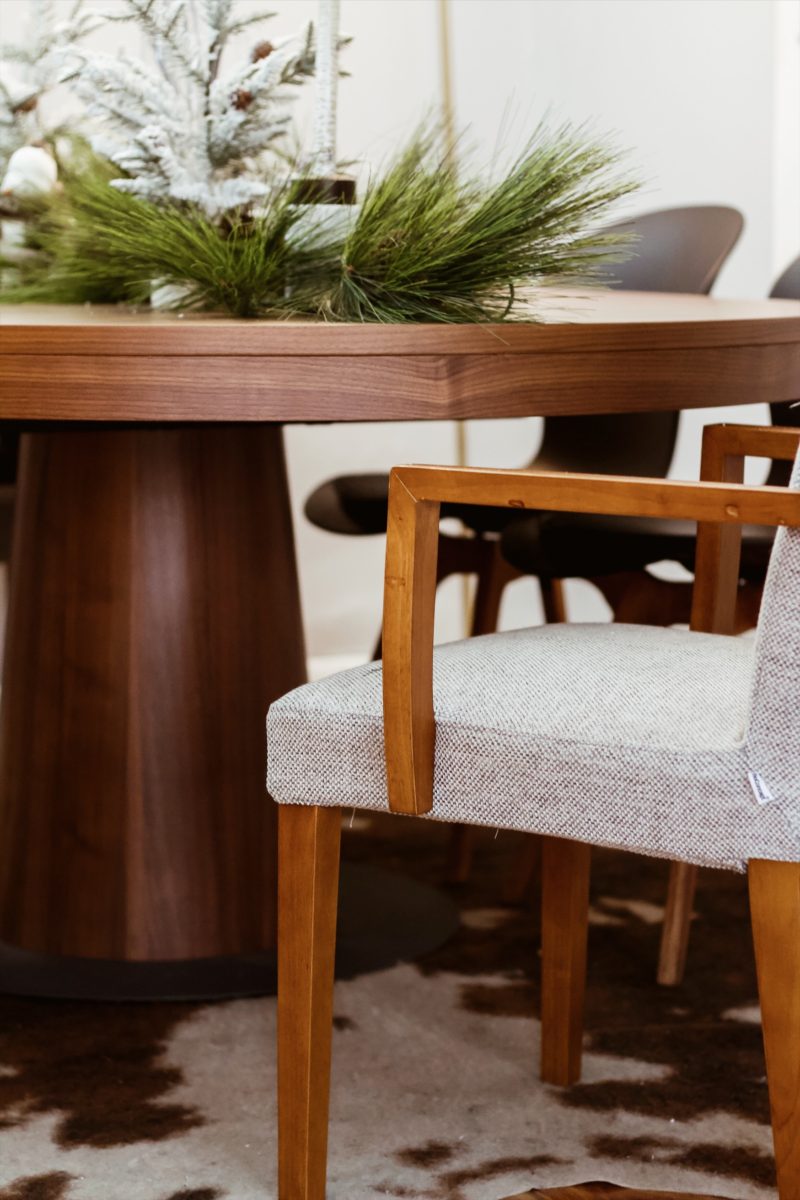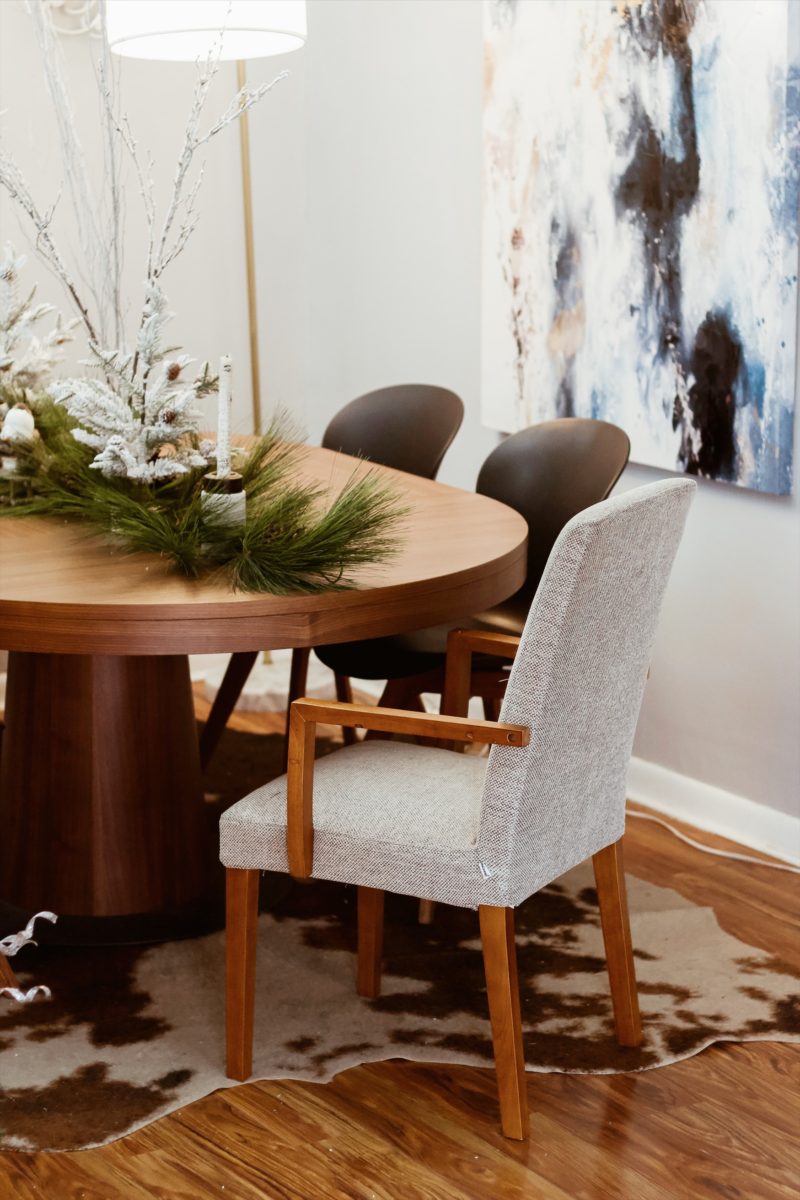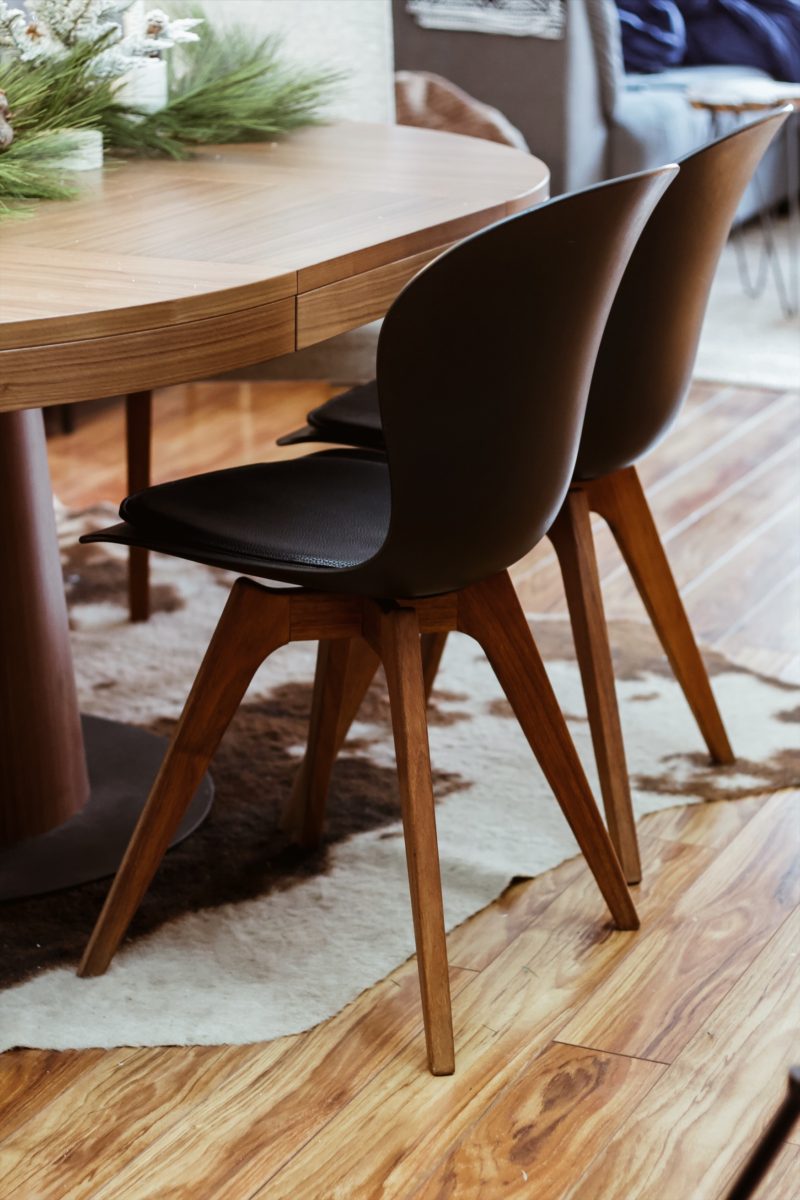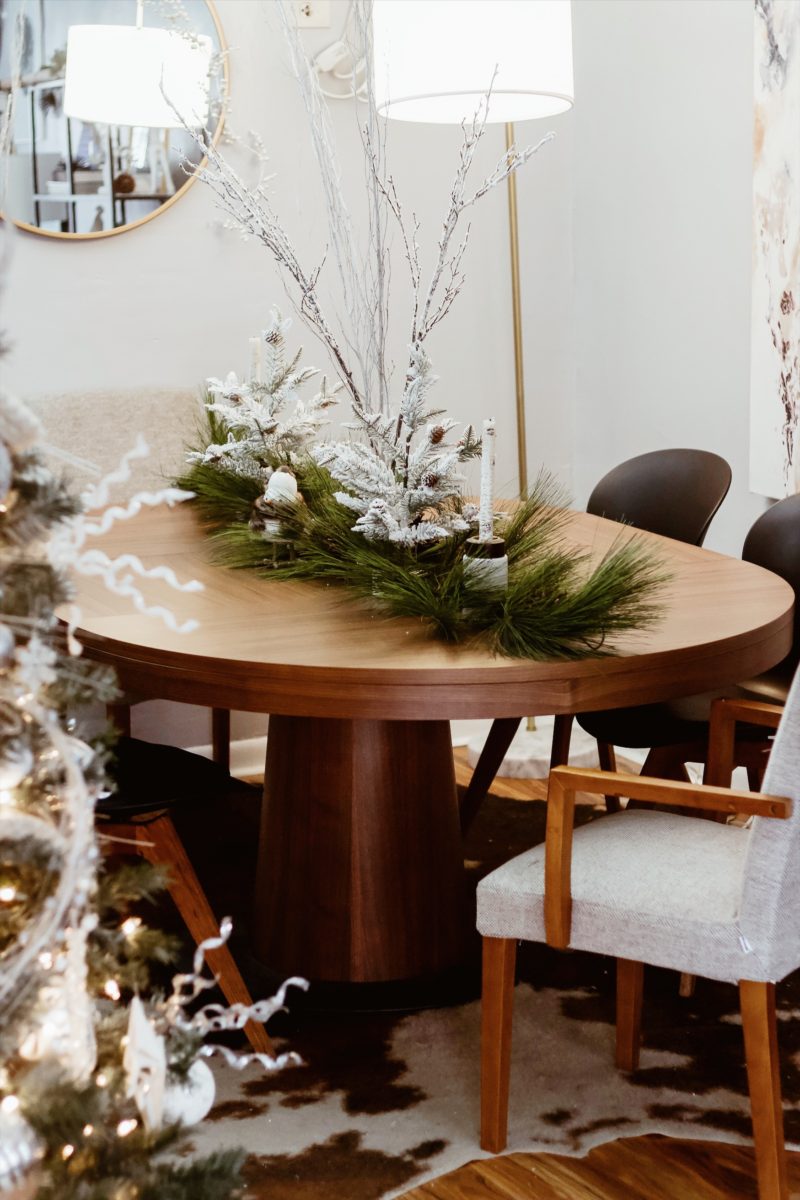 What do you guys think?! Let us know in the comments below! We hope you like it as much as we do! Until next time…
---
SHOP THE POST