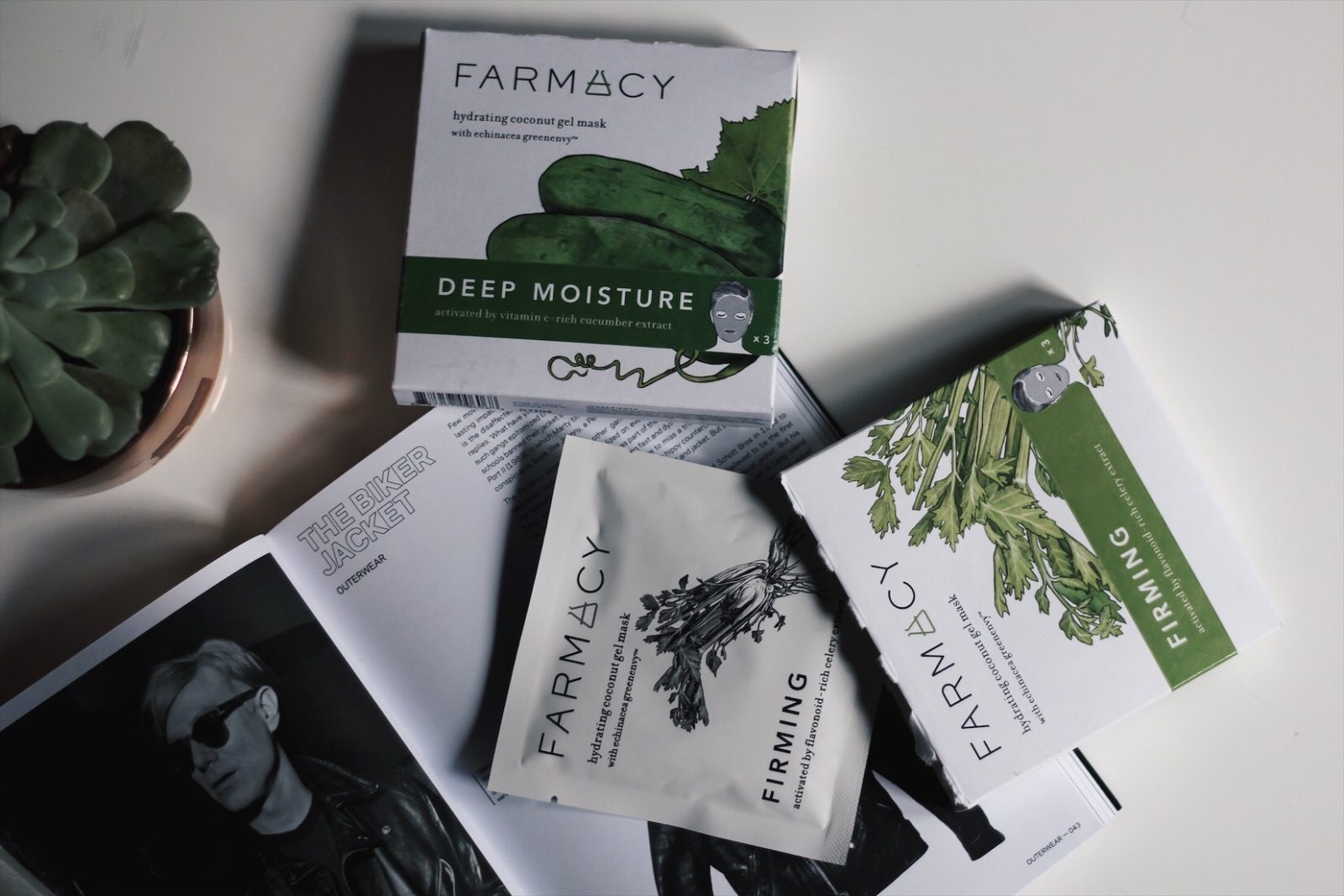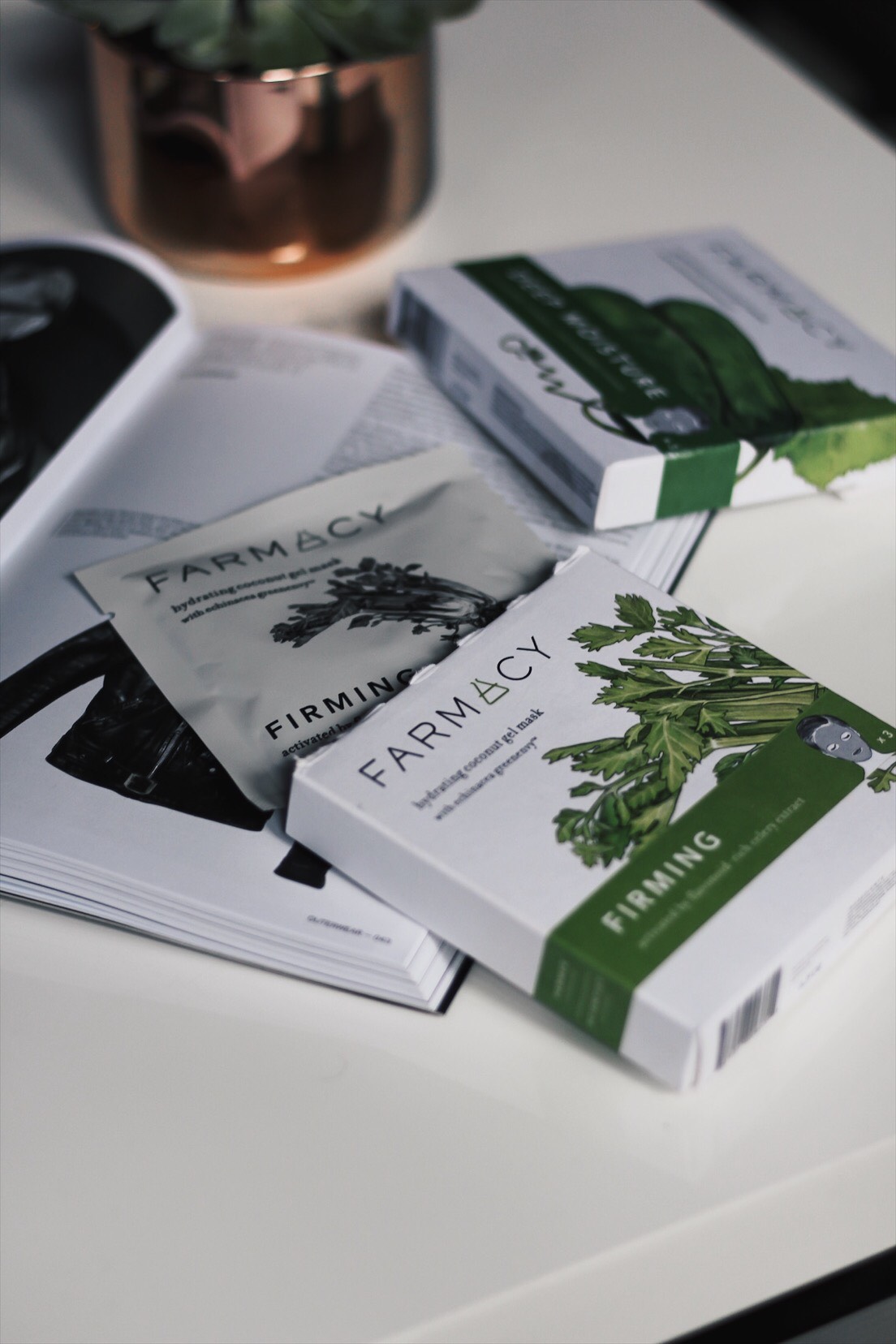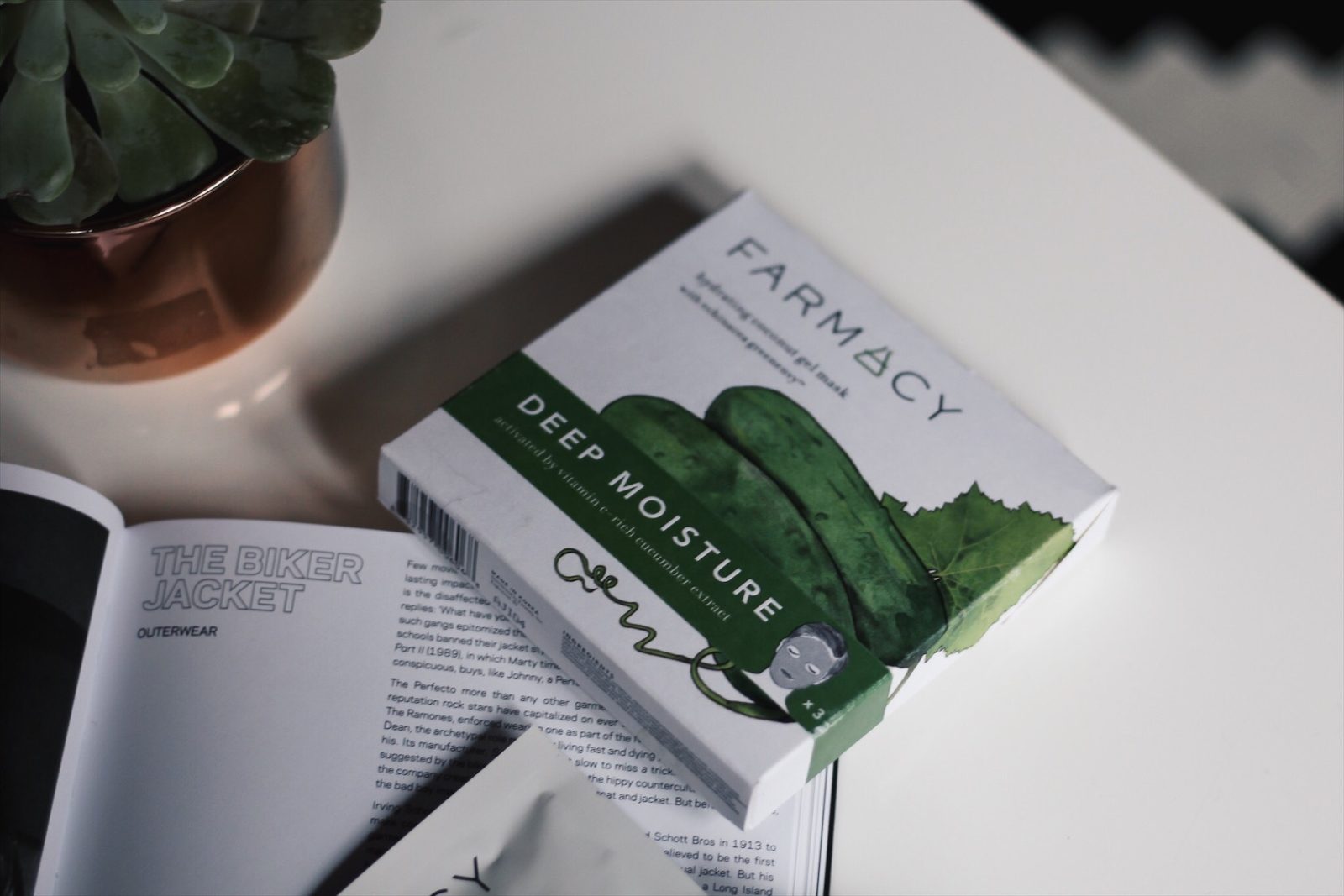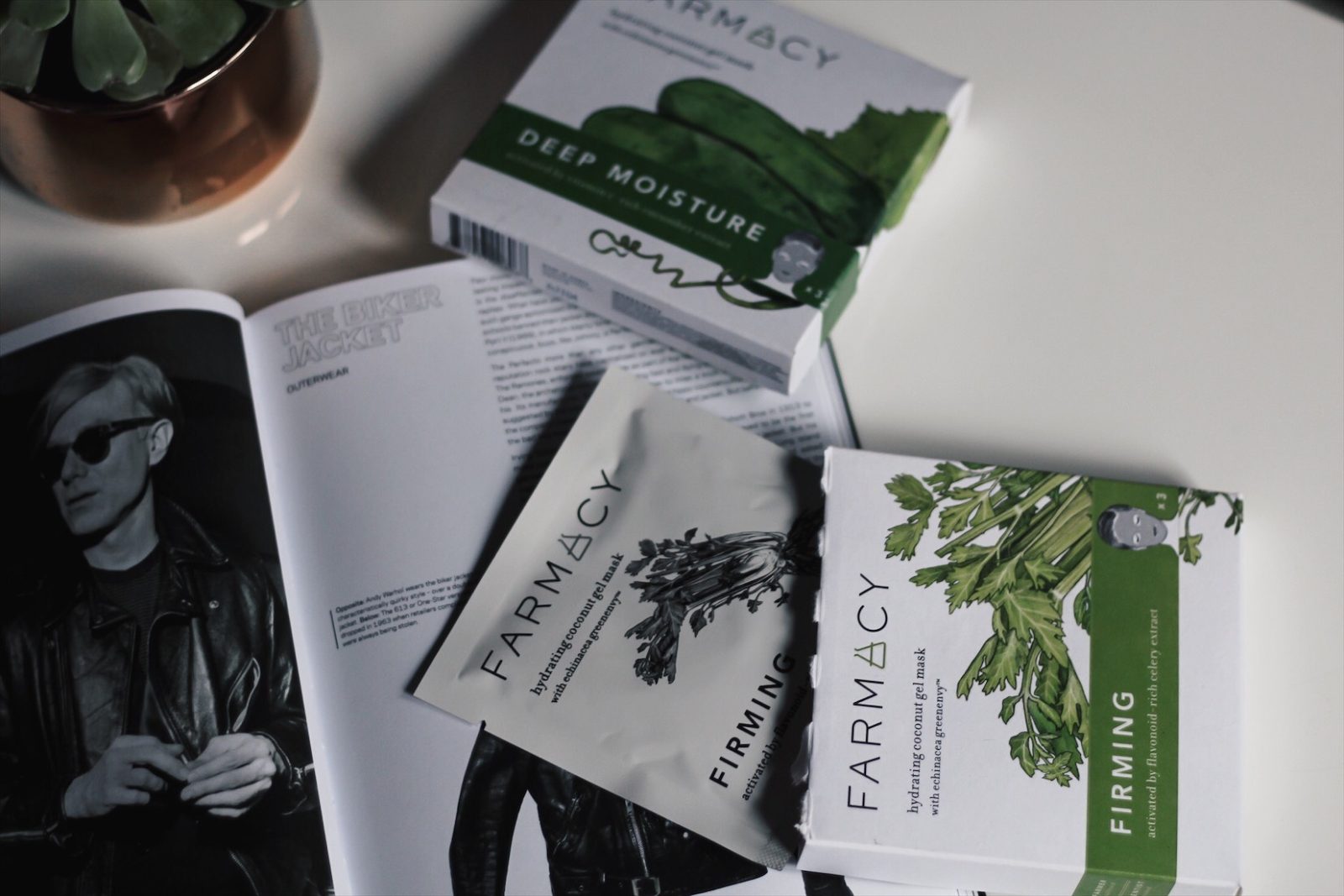 Happy #MaskMonday! How was your weekend?! Our weekend was a mix of work and relaxation. Guys, we saw "Get Out" last night and it was CRAZY. Seriously, we are still in shock. You NEED to see this movie. Oh, and don't let anyone spoil it for you. It's too good to be spoiled.
This week's edition of #MaskMonday is all about the Farmacy gel masks. We recently tried both the Firming Coconut Gel Mask and the Deep Moisture Coconut Gel Mask.  We've been fans of Farmacy for a long time. We love nearly every product we've tried so far. Everything is made with such care and attention. You guys know how we always try to make sure we know exactly what we are putting on our skin. With Farmacy, we know just that.
OUR THOUGHTS
This mask is activated by flavonoid-rich celery extract. Flavonoids are found in plants and have a ton of benefits for your skin. We like using this mask when our skin is feeling dull and lifeless. The main purpose of this mask is to tighten and firm — which leads to younger looking skin. SIGN US UP! You know our love for anything anti-aging. It's important to start early while you have time on your side. The great thing about this mask is the coconut gel. If you don't already know, coconut gel — or any other form of coconuts — has amazing hydrating benefits. We use coconut oil on our skin all of the time. The benefits are endless! This mask is just another way to help hydrate our skin. The coconut gel helps hold all of the ingredients to give your skin the maximum benefits. We love the way our skin feels after using this mask. It's as if we just had a mini face lift. Well, maybe not exactly like that, but you know what we mean. Our skin feels tighter and a bit lifted. It also feels hydrated and soft. We like to keep this mask on for about 20 minutes. It's important to know that this mask does not require any rinsing afterward. Simply remove the mask and massage any excess liquid into your skin. This way you make sure your skin is absorbing all of that goodness!
The main ingredient in this mask is cucumber extract — which is loaded with vitamin C. We love using this mask when our skin is feeling dry. With how the weather has been lately, our skin has been feeling extra dry more often than not – especially after coming back from California. As you guys know, cold weather always dries out your skin. It's important to hydrate even more to prevent breakouts and irritation. This mask contains coconut gel just like the firming mask. We like to leave this mask on for about 20 minutes. Afterward, our skin feels super hydrated and supple. It's like we just went to the spa but spent a fraction of the cost. That's why we love using masks. It's the perfect way to give your skin some extra love without having to leave the comforts of home – #lazy! Don't forget that this is a gel mask. That means you don't have to rinse your face after you've used this mask. Simply massage any excess formula into your skin and move on with your day! Your skin will feel super hydrated and soft.
We were really happy with both of these masks. To be honest, we don't have any complaints. You really can't go wrong with a mask that has coconut as one of its ingredients. We plan on continuing to use these masks to see the long-term benefits. We'll be sure to let you guys know what we think!
We hope you guys have an amazing week. Stay tuned for some new content coming this week! Until next time…
SHOP THE POST

---
[jetpack_subscription_form]