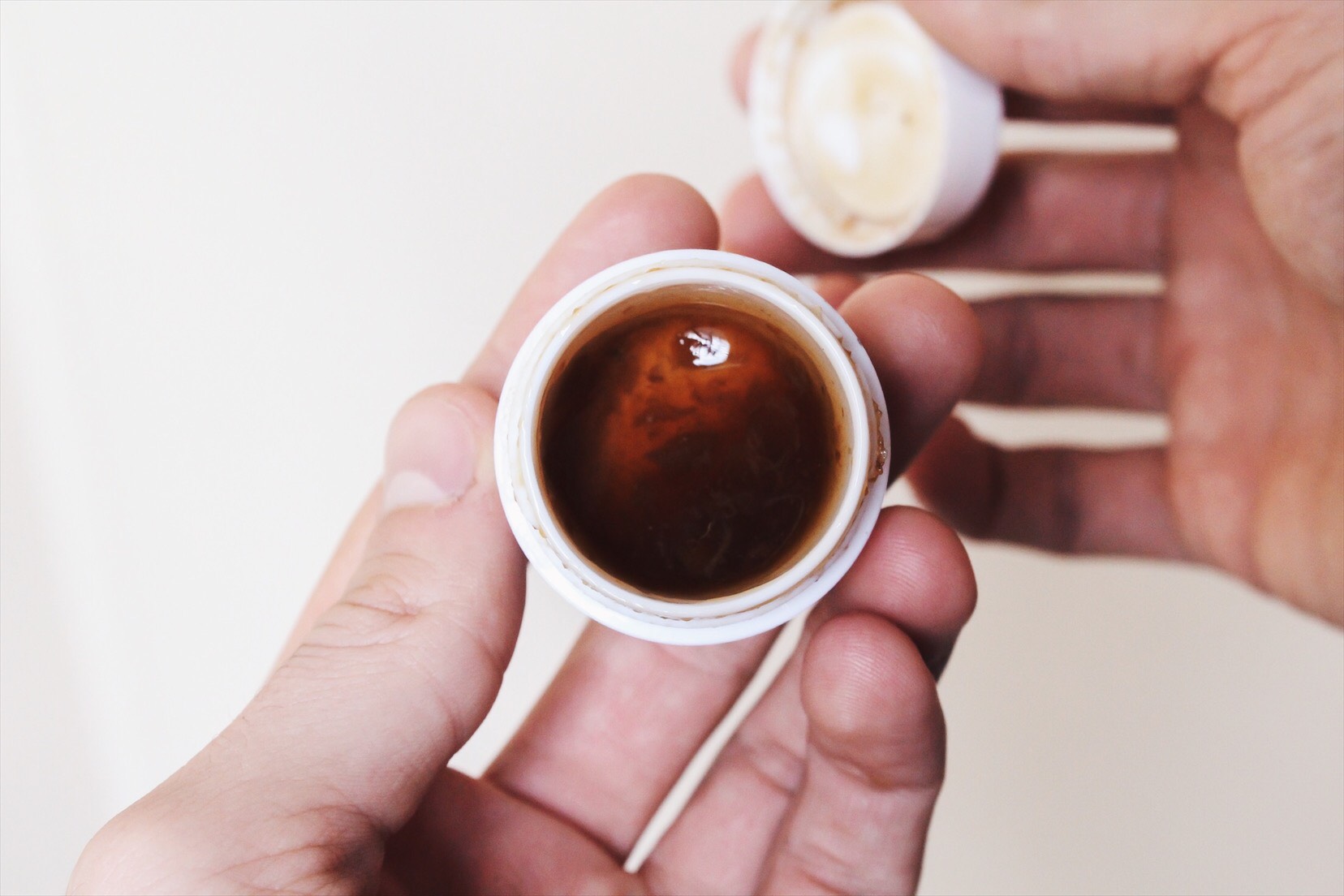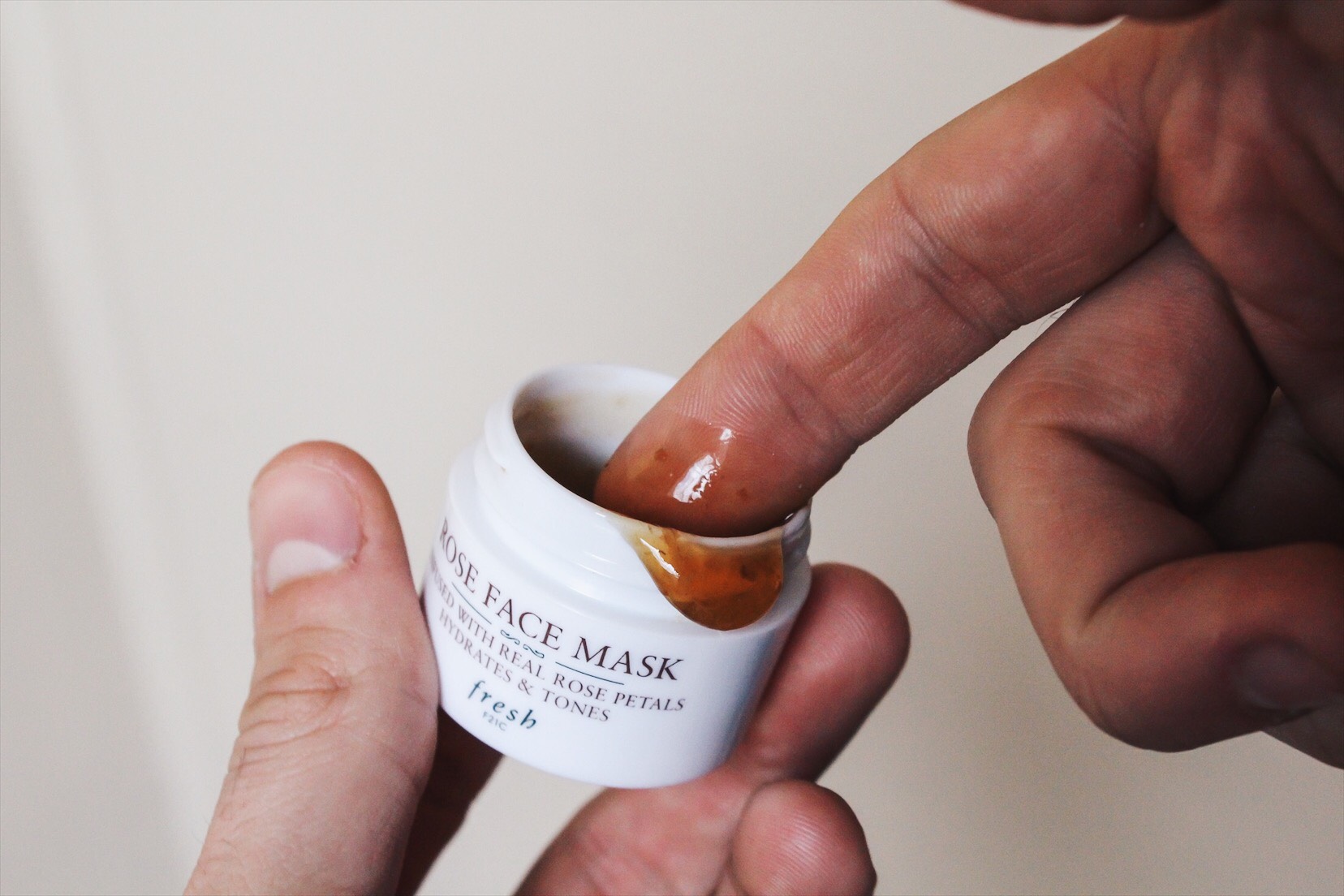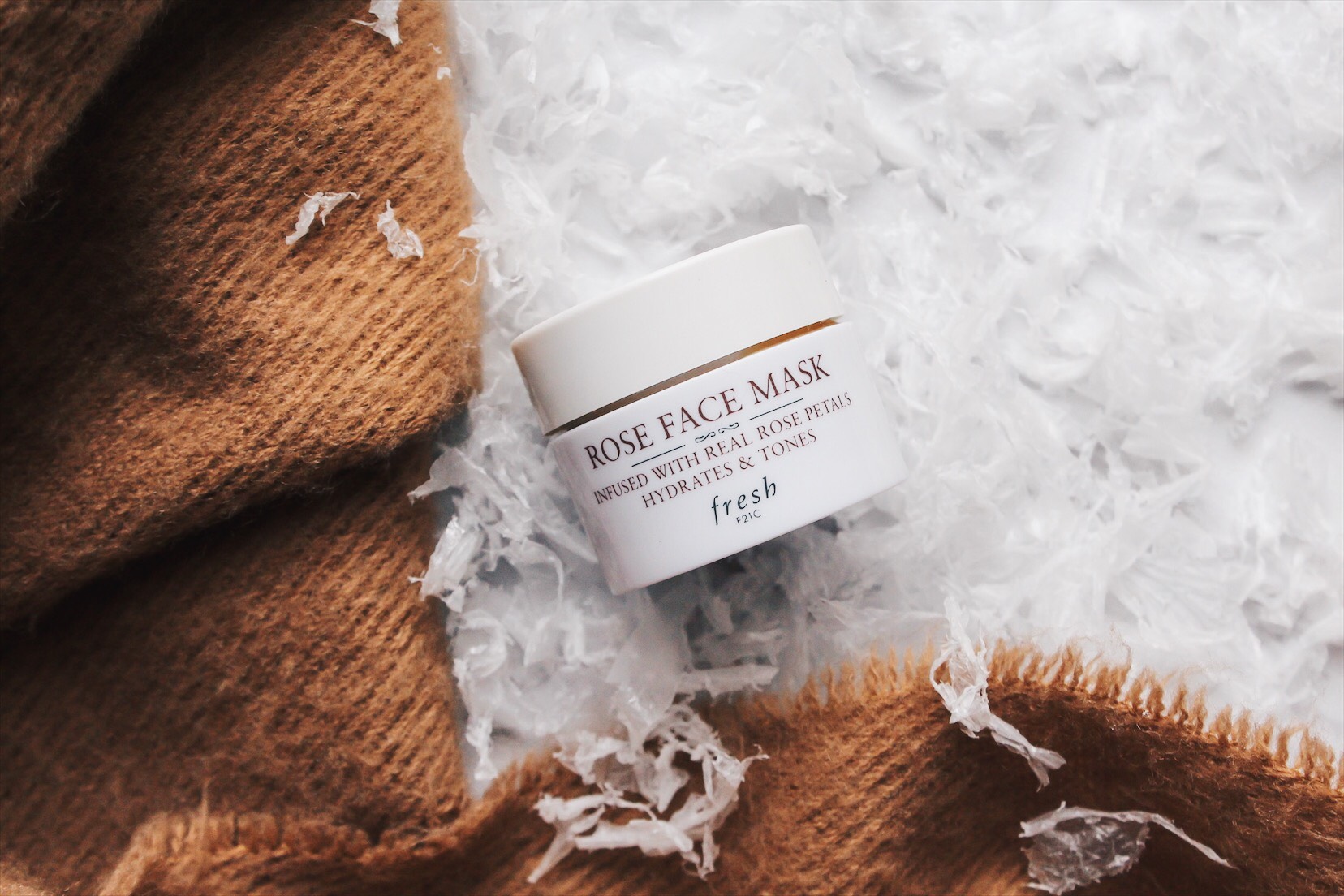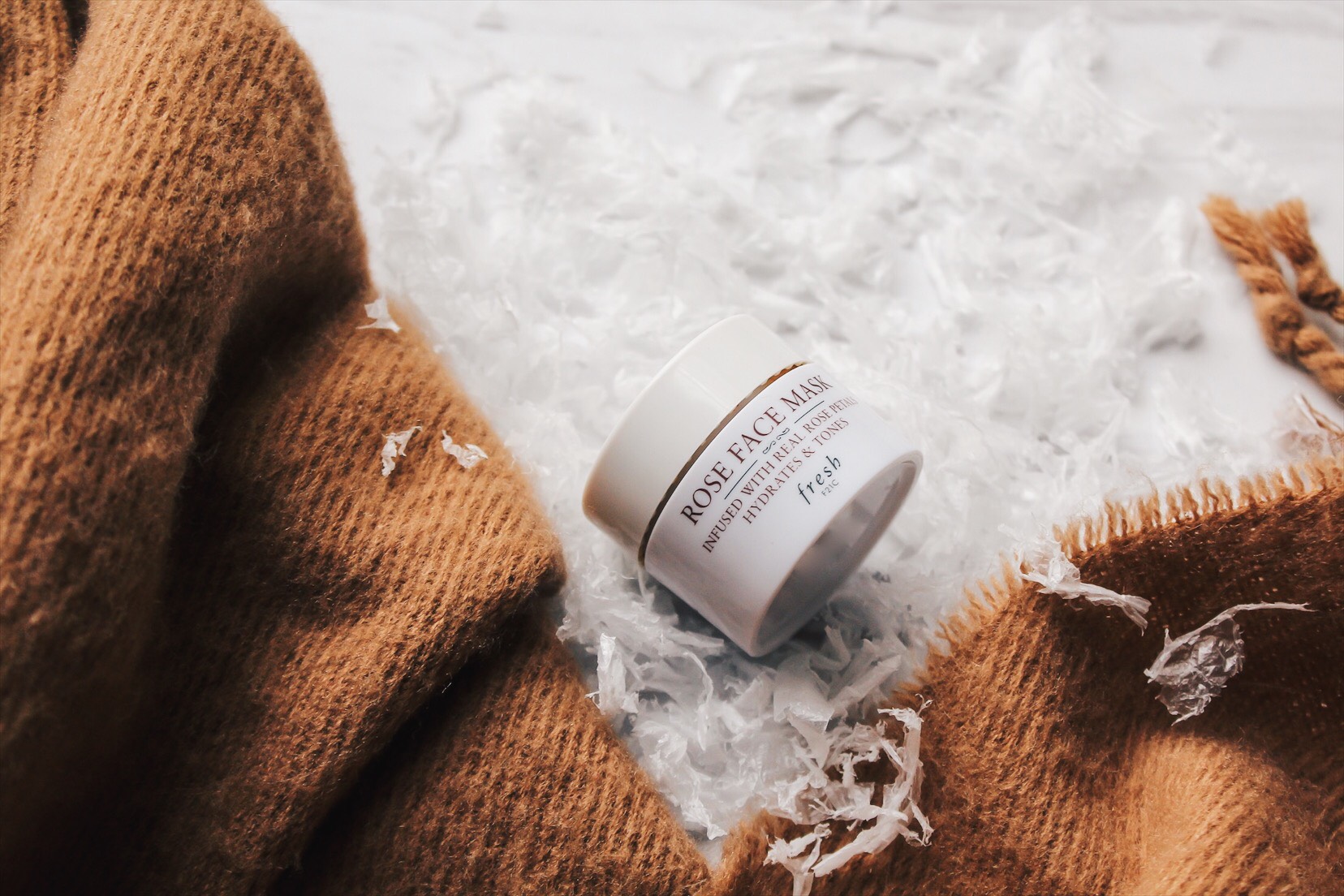 Guys, it's #MaskMonday AND it's #BLOGMAS day 6. What a time to be alive. But seriously, how great is that. This makes Monday so much better.
Today's mask comes from Fresh. More specifically, it's the Rose Face Mask. Doesn't the name just sound so good? We love this mask for so many reasons. For starters, winter is here. That means super cold weather and dry skin. That can lead to acne, irritation, and the dreaded premature aging. That's why it's so important to keep your skin hydrated. This mask does just that. Each jar is infused with 50 percent pure rosewater. That's bananas. We couldn't believe that when we found out. That means your skin is getting a ton of nutrients to help combat dryness, redness, and irritation.  Rose water is also amazing at balancing your skin's pH while acting as a toner. It's also great at controlling oil and preventing acne. As you can tell, we love rosewater. We could go on and on about its benefits.
Using this mask is like going to the spa. The smell is out of this world. We really feel like we are at the spa ready for our facials. We also love the way our skin feels after applying this mask. Our skin feels smooth and extremely hydrated. Like we said, this is crucial for these winter months. This mask also has green tea as one of its main ingredients, wich helps brighten and protect. You guys know how we are. We would most definitely tell you if we had any complaints. To be honest, we just don't have anything bad to say about this mask. We bought this mask at Sephora in the smallest size, just to give it a try. That's a great way to test it out before buying the full-size jar.
Let us know if you try this mask out. Snap a pic and tag us with your #MaskMonday! We love seeing your photos!
Until next time…
---
[jetpack_subscription_form]