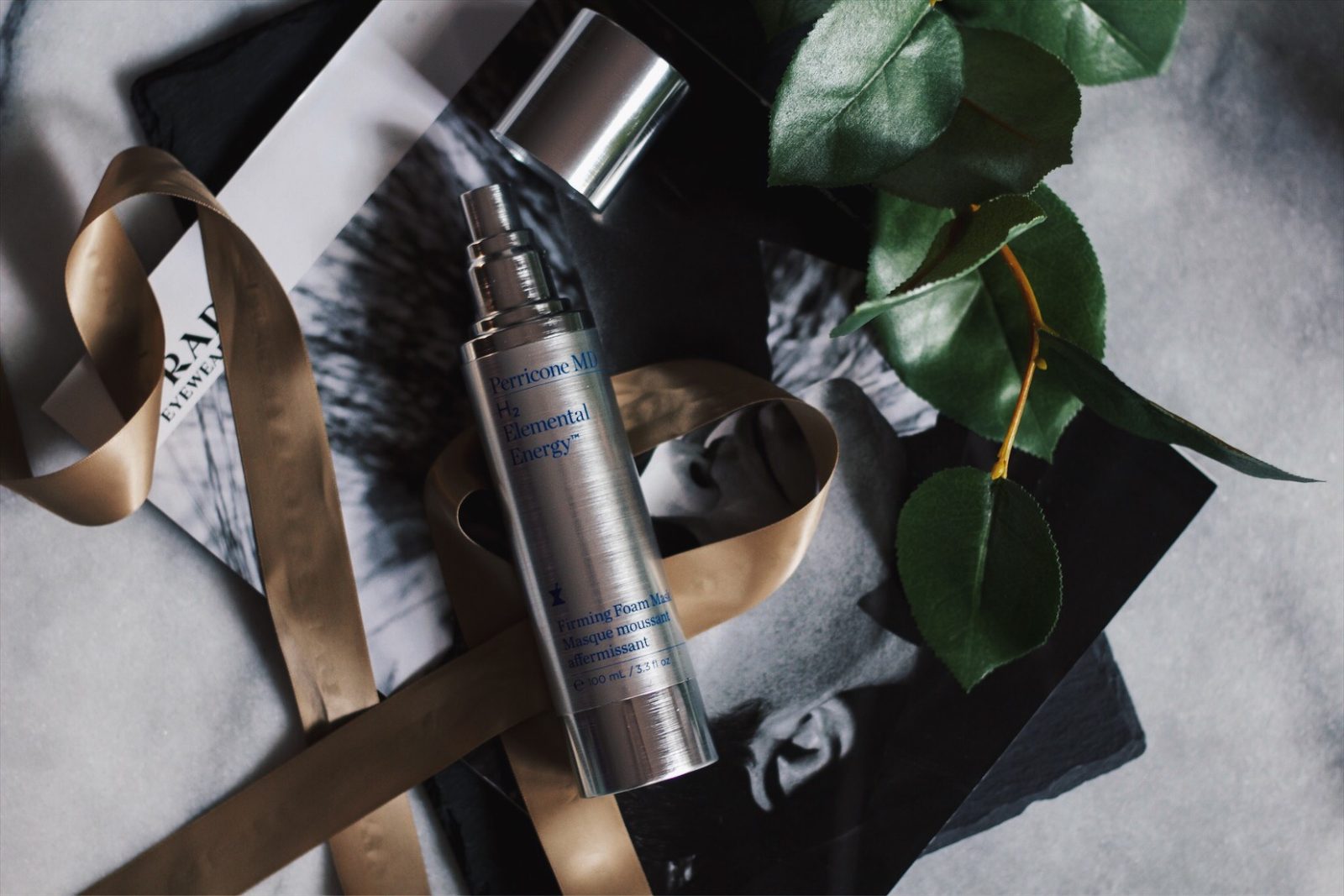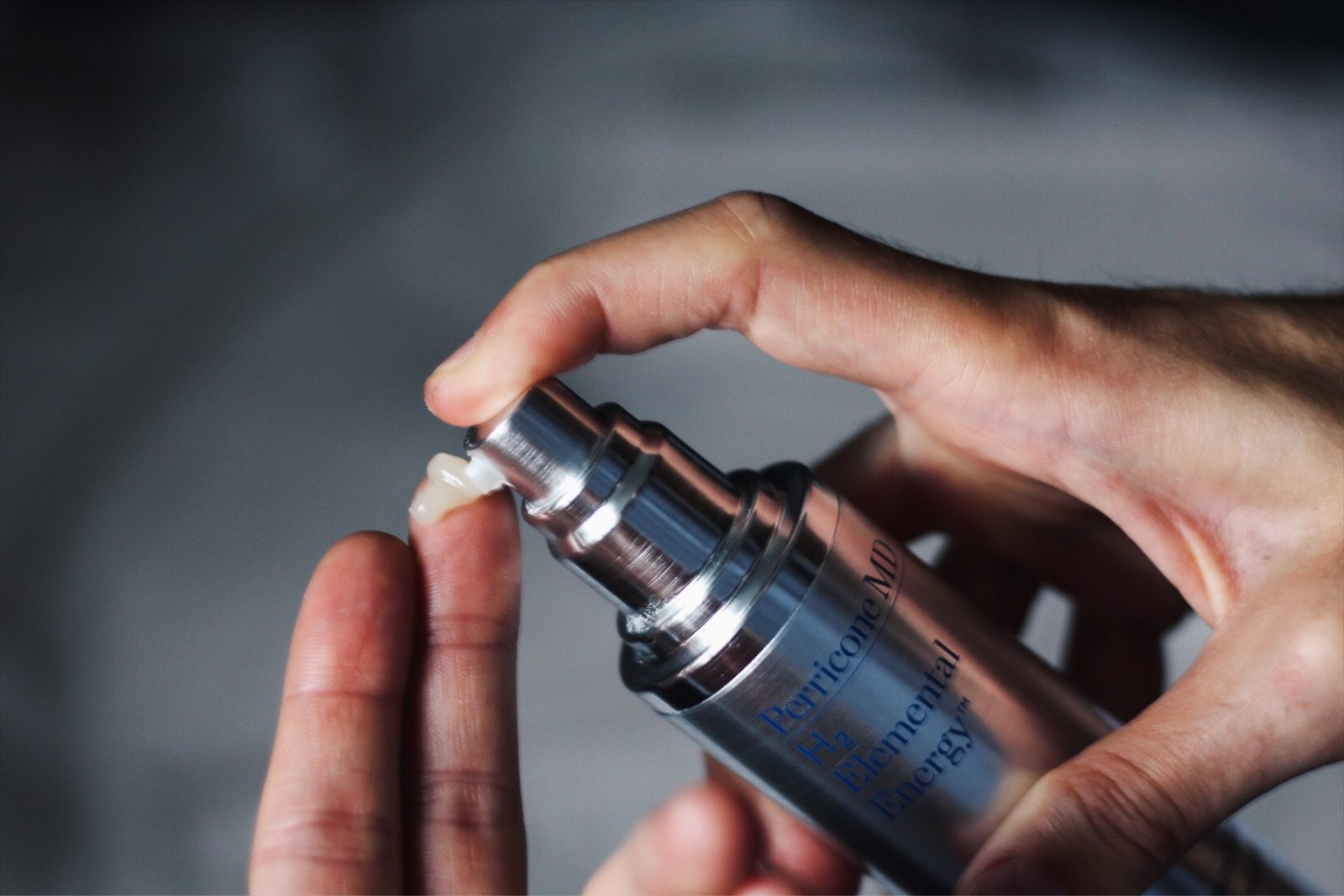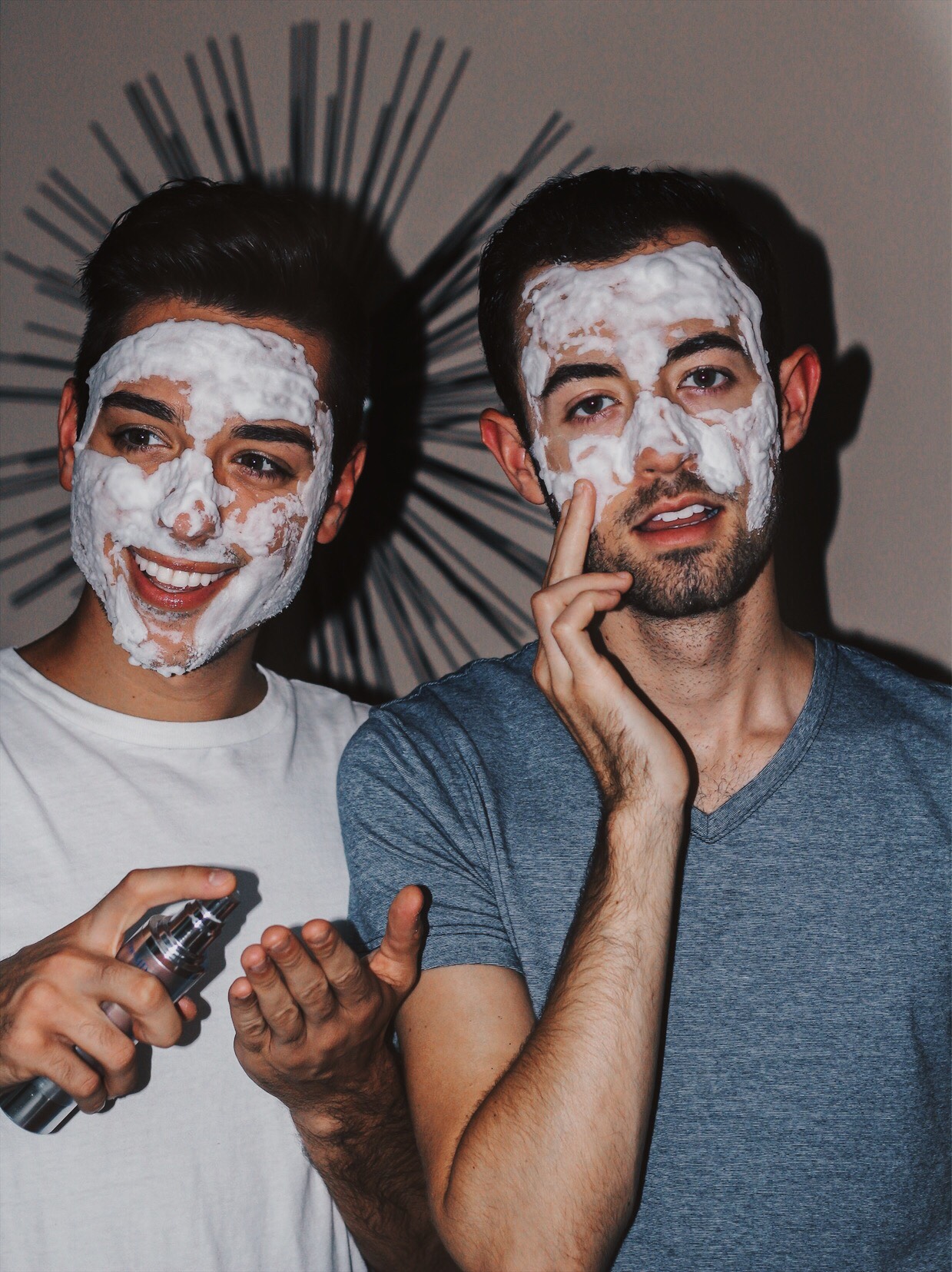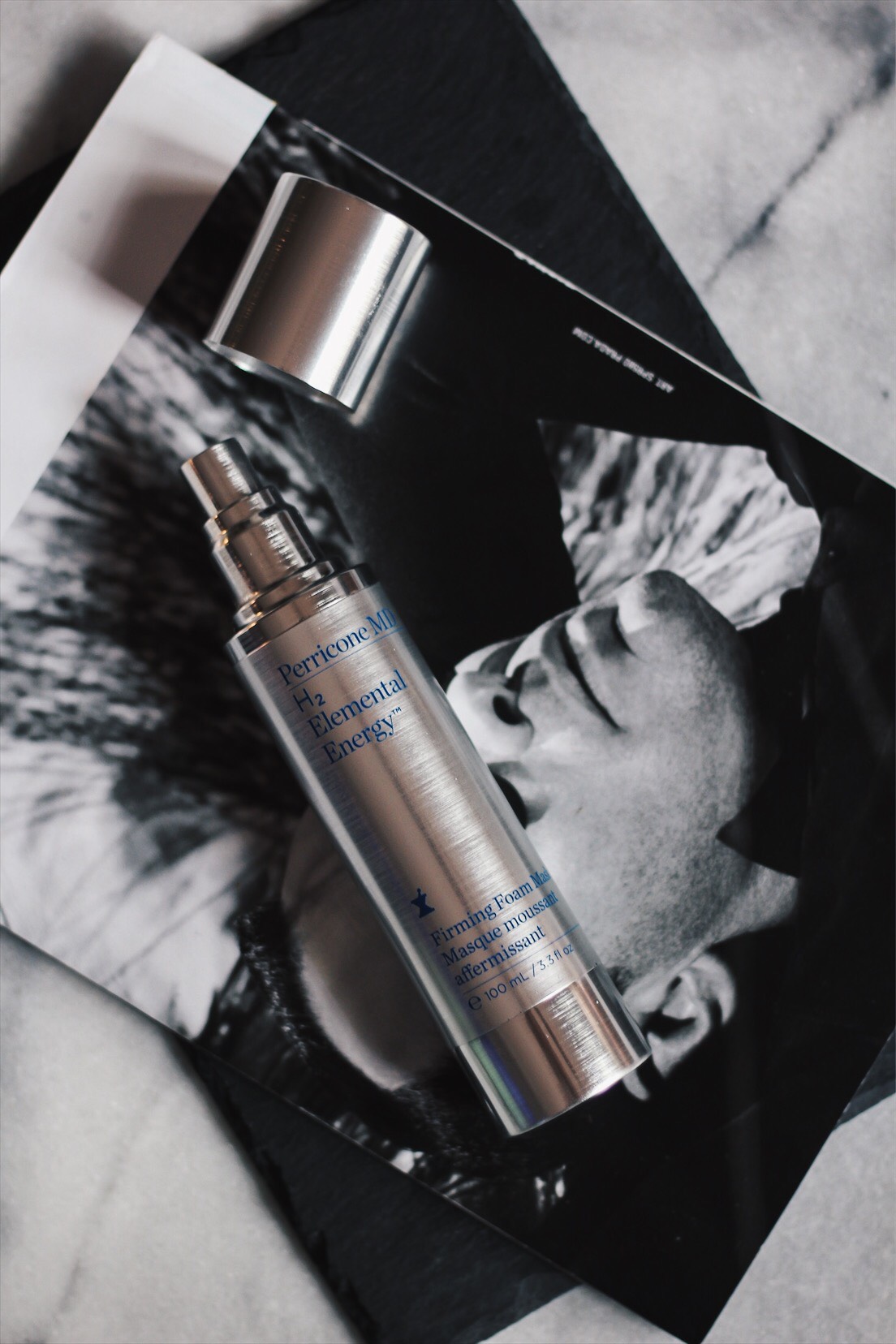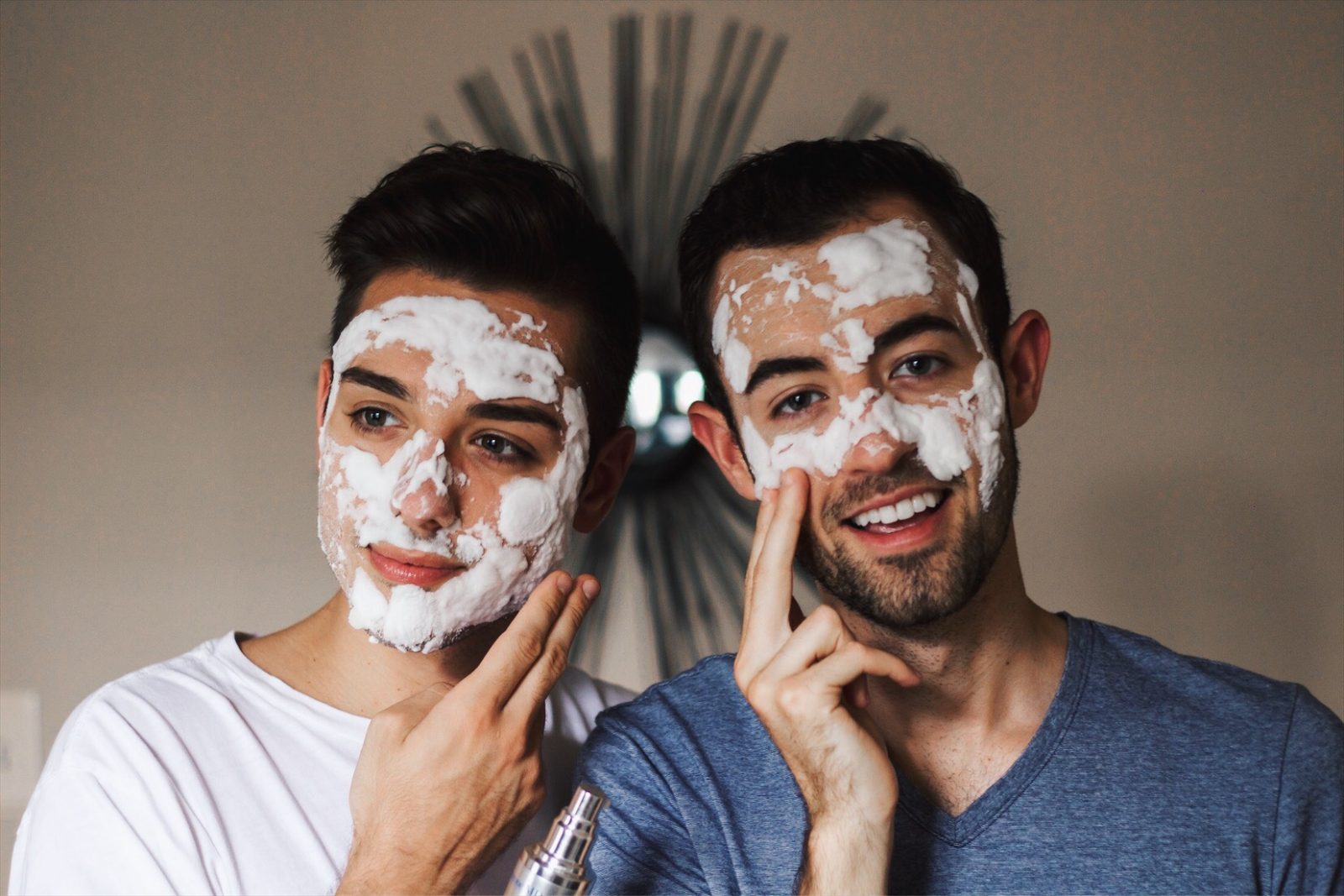 We're breaking out the foam in today's #MaskMonday! If you're like us, you've been eying up all of the crazy foam masks that are popping up on Instagram. Lately, we've been dying to try one. Mainly because they look so cool. We love trying new masks and discovering new products that work for us. We recently got our hands on the Perricone MD Firming Foam Mask. This mask is part of their new series — H2 Elemental Energy. This line uses Hydrogen to help hydrate and re-energize skin. The first thing we noticed with this mask was the packaging. We are suckers for a nice bottle! The packaging is really sleek and modern. It's also a really good size for the price point. When we first pumped the mask into our hands we noticed it was very thick. It also doesn't have much of a scent. We also noticed that it's better to use a generous amount of the product on your face. This helps you achieve full coverage and better foaming. We used several pumps when we first tried the mask to make sure we covered all of our skin. Guys, within seconds the mask started to foam. It was the most bizarre thing! Maybe we were so shocked just because we haven't used a foam mask before, but it was pretty impressive. It also gave us an immediate cooling sensation all over our skin. Within a few more seconds, the entire mask had changed from a thick, gel-like consistency to a white foam. We were taken aback when we looked in the mirror! The directions say to leave on for 5-10 minutes before rinsing with warm water. You'll notice when you rinse off the mask that it foams even more. It almost creates suds as you rinse it off. It feels like you are cleaning your skin too!
Now, here's the fun part about skin care. Perricone MD says the mask creates a cooling and tingling sensation, which wakes up your skin. Mike felt the cooling sensation but not much tingling. On the other hand, Alex's skin had the craziest tingling sensation. So much so that Alex had to rinse his skin earlier than Mike. Now, it wasn't like it irritated his skin. It almost felt like someone was tickling your face. That's why skin care is so amazing. The same product can feel completely different on two people. After rinsing the mask off, we did feel like our skin was glowing. It looked bright and awake. Our skin also felt super moisturized without feeling oily or wet. That's the key with hydration. We want to look dewy and moisturized but not overly hydrated. We really liked that about this mask. We also love how quick it is to use. Though we are always down for a 30-minute mask session while we relax on the couch (with some rosé), a quick mask is just as great.
This is a good mask to use in the morning before starting your day to help jumpstart your skin. We also like to use it right before an event — it's like a cup of coffee for your face! We also like having this mask on hand in case our skin is feeling super dry in the middle of the week. Overall, we are pretty impressed by this mask. We can now finally say that we've joined the foam party!
Have you tried this mask? Let us know in the comments below!
Until next time…
---
SHOP THE POST

---
[jetpack_subscription_form]