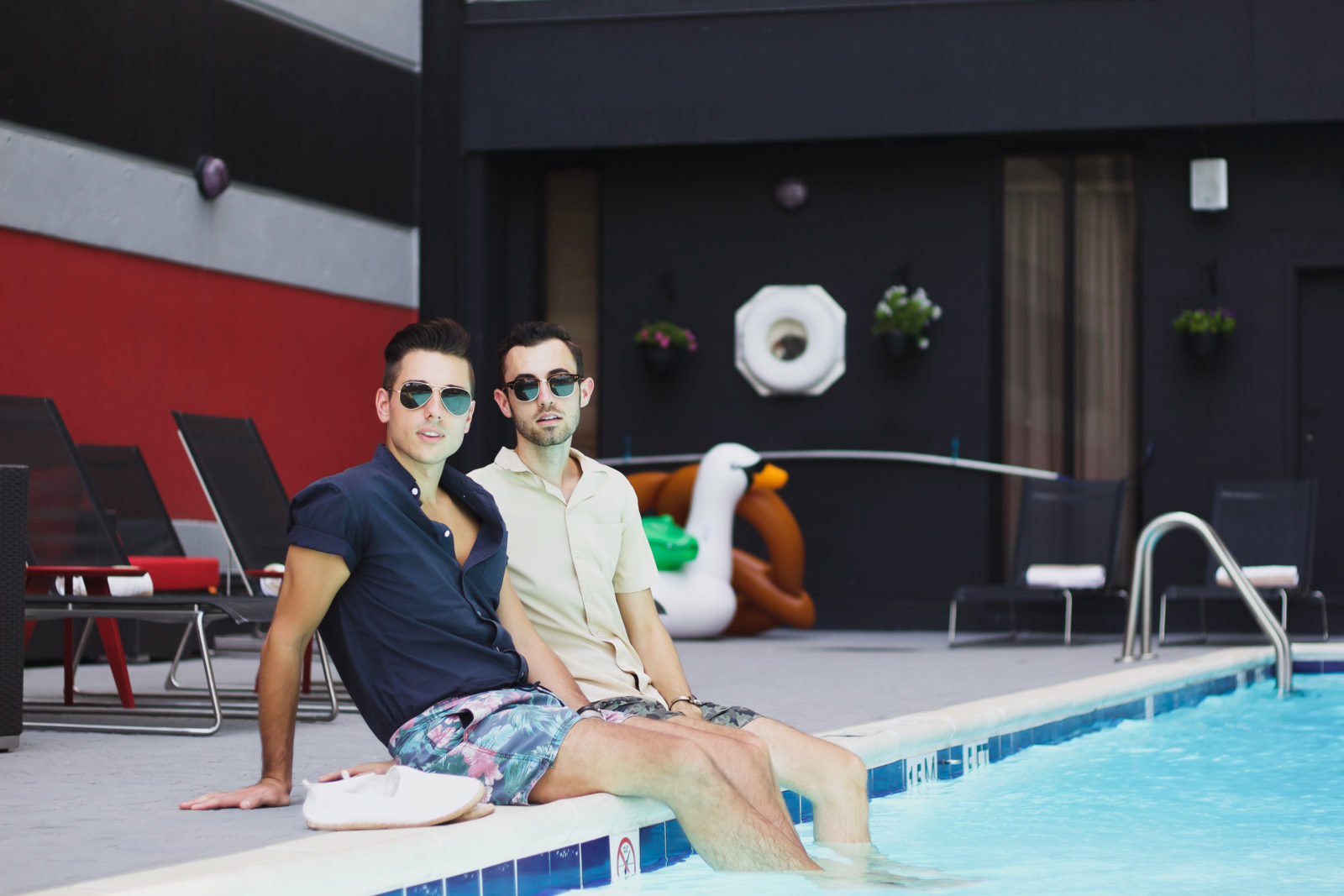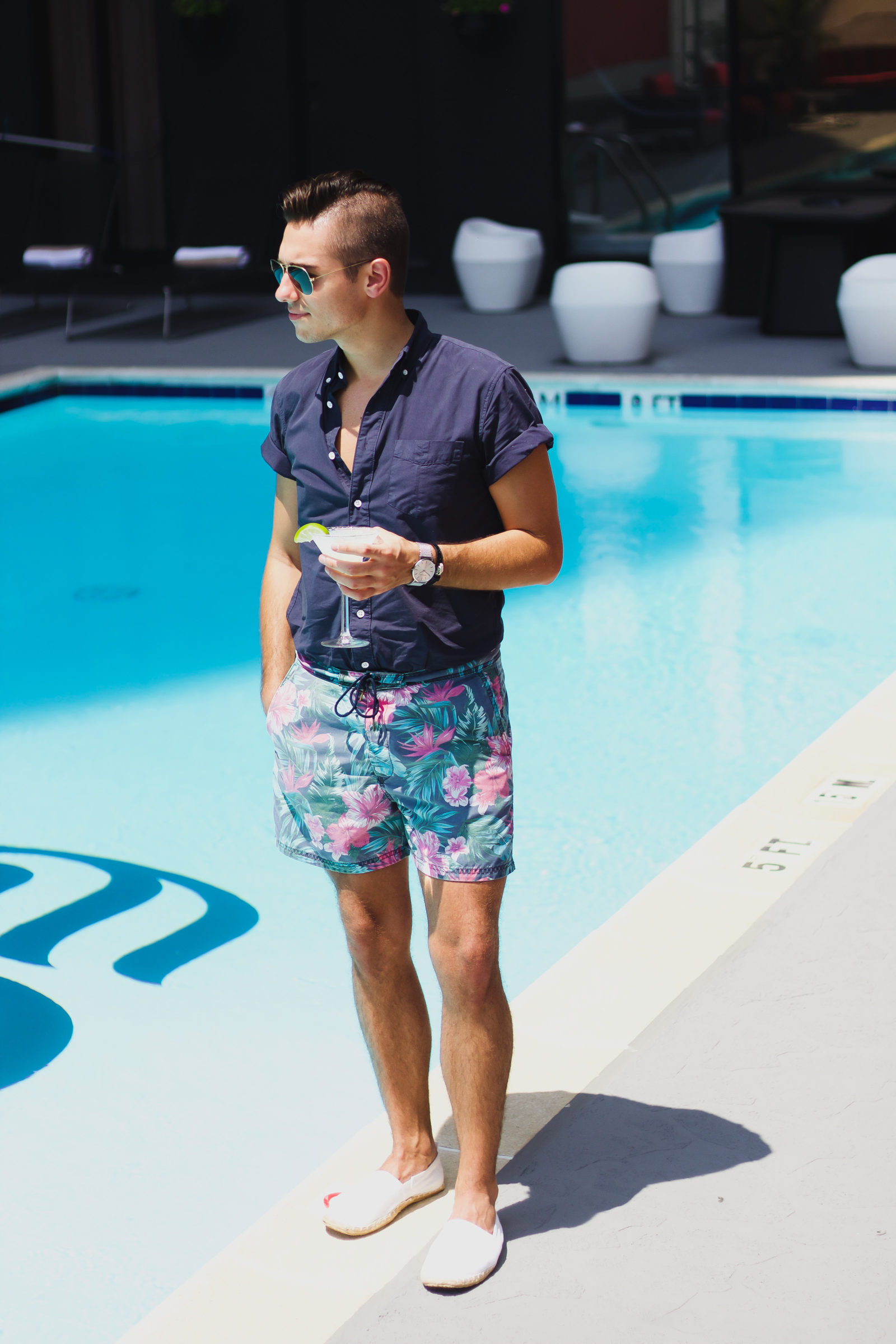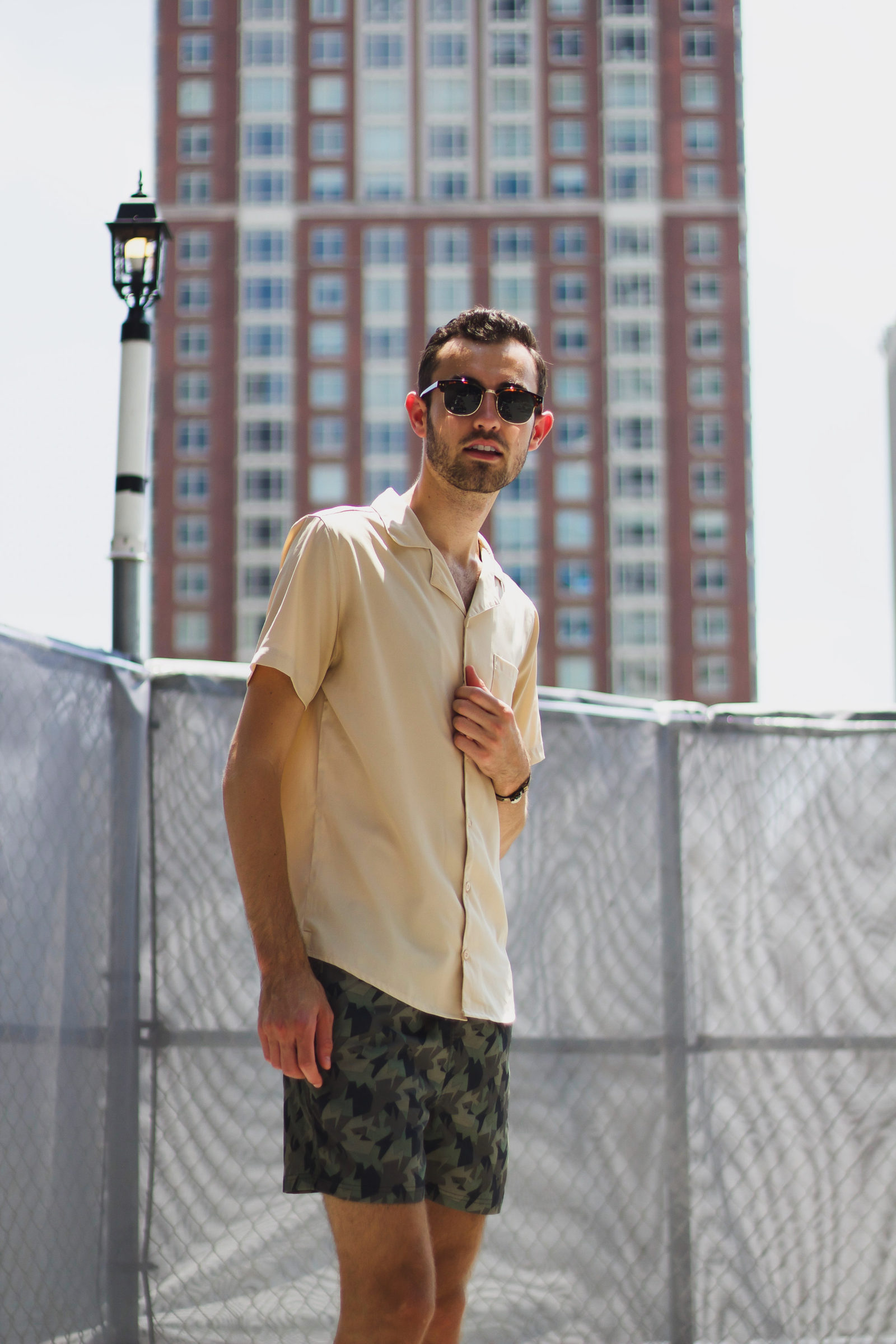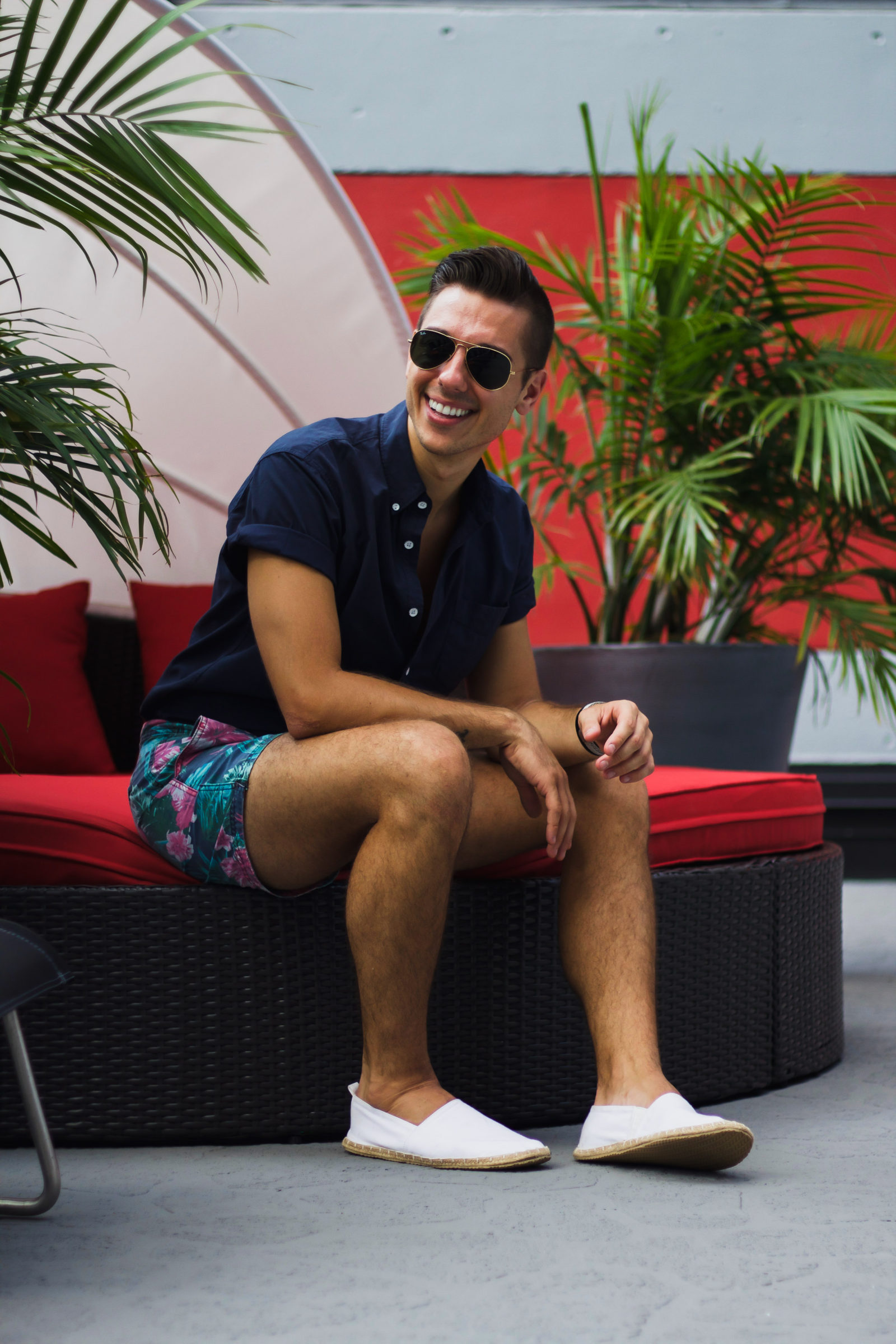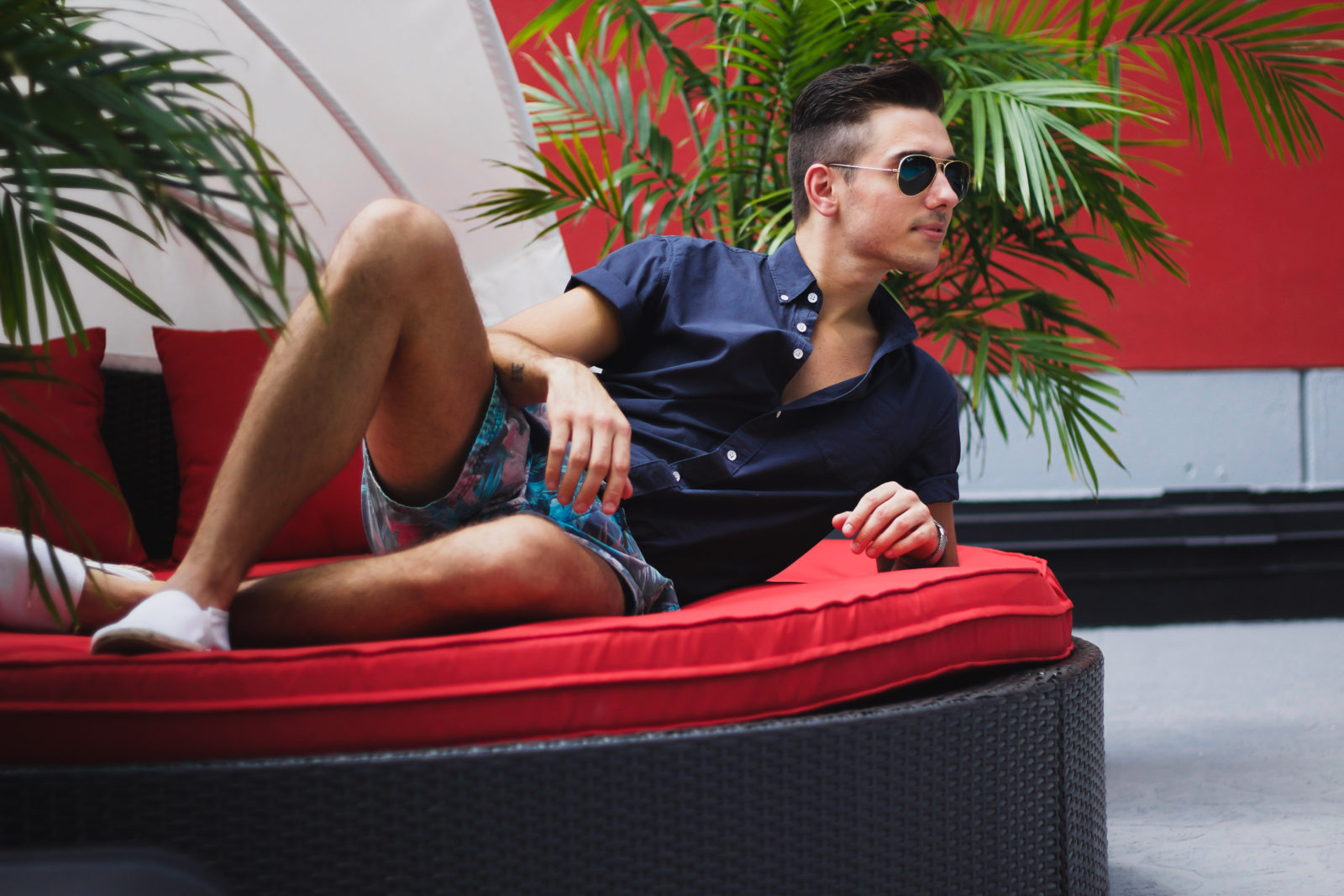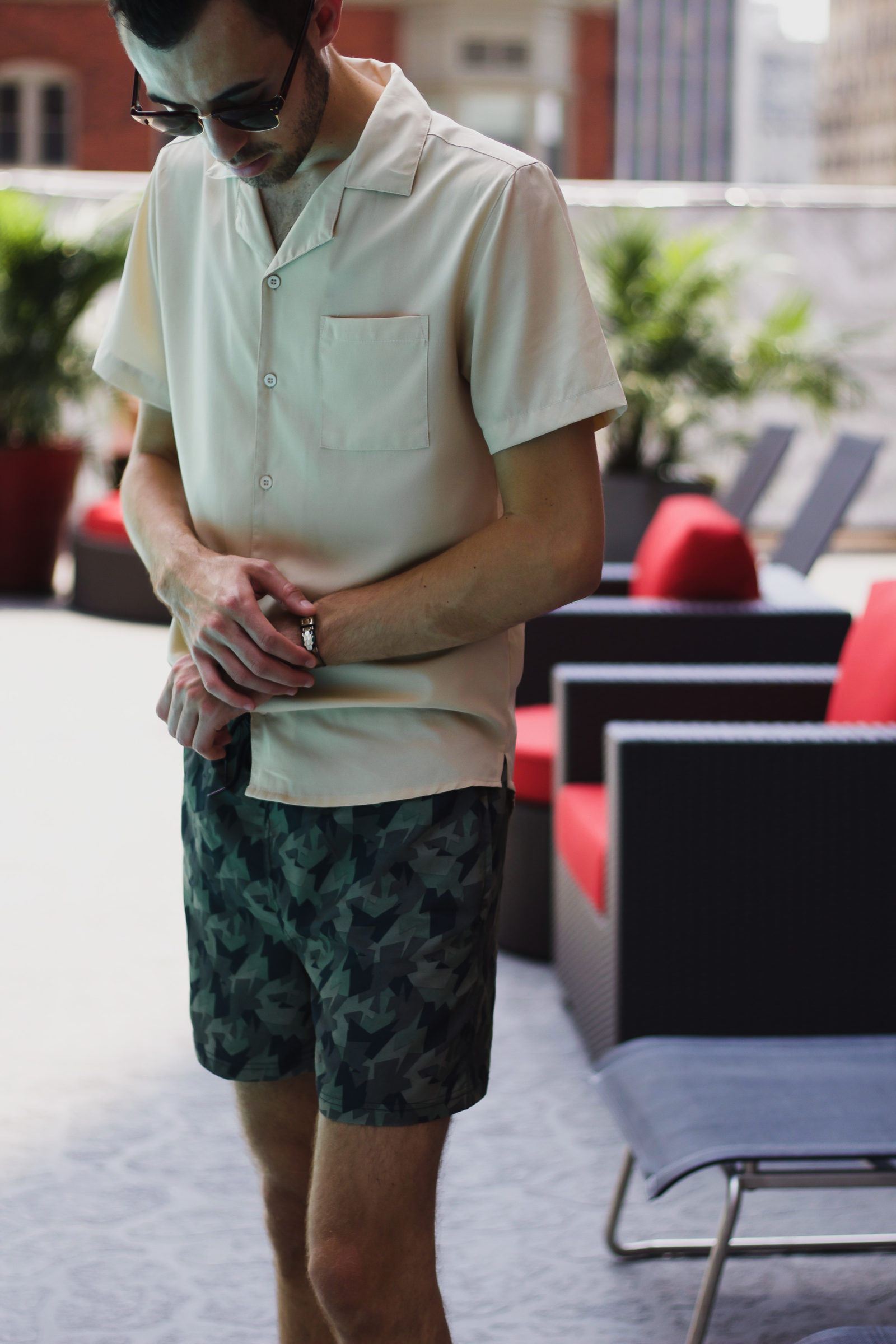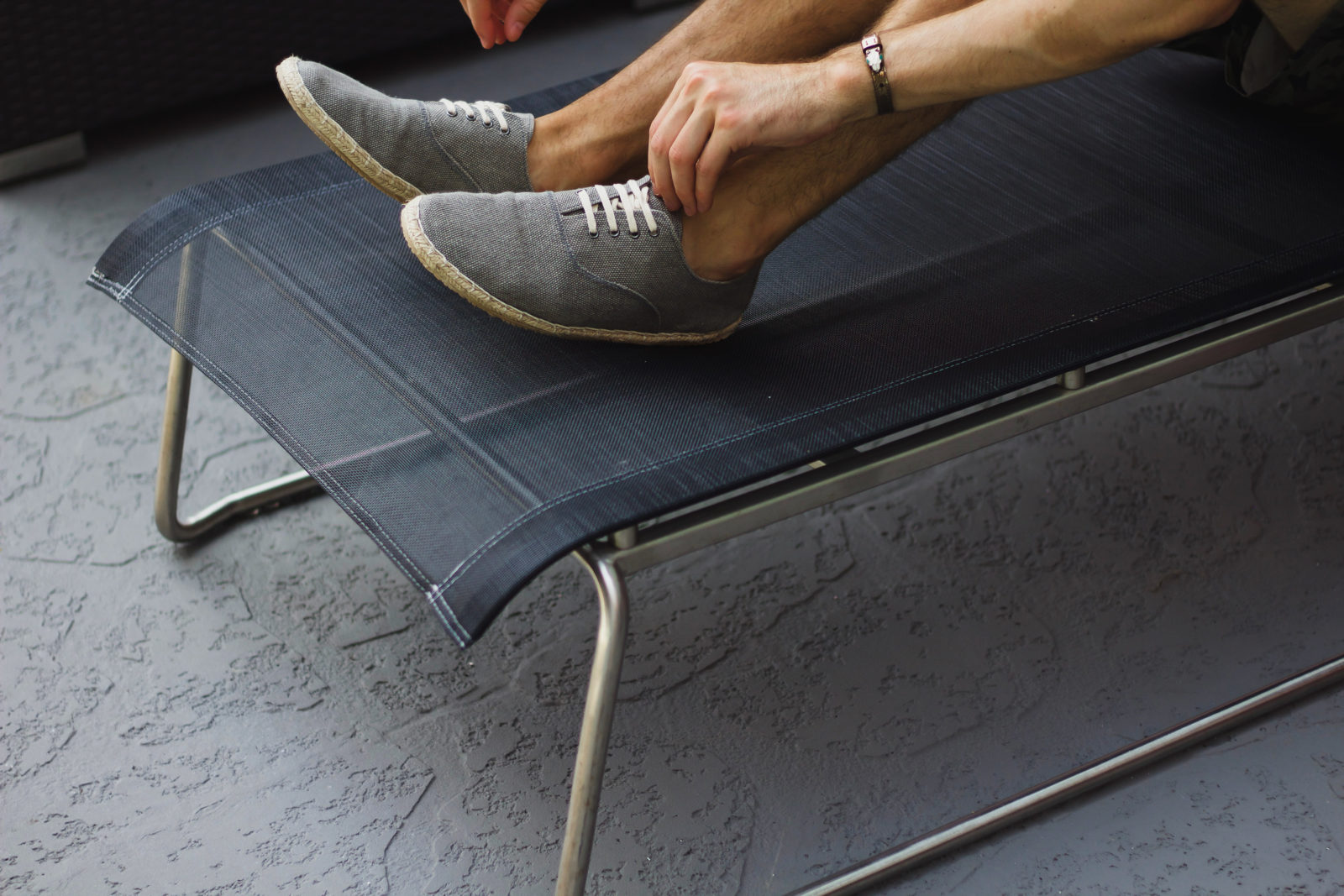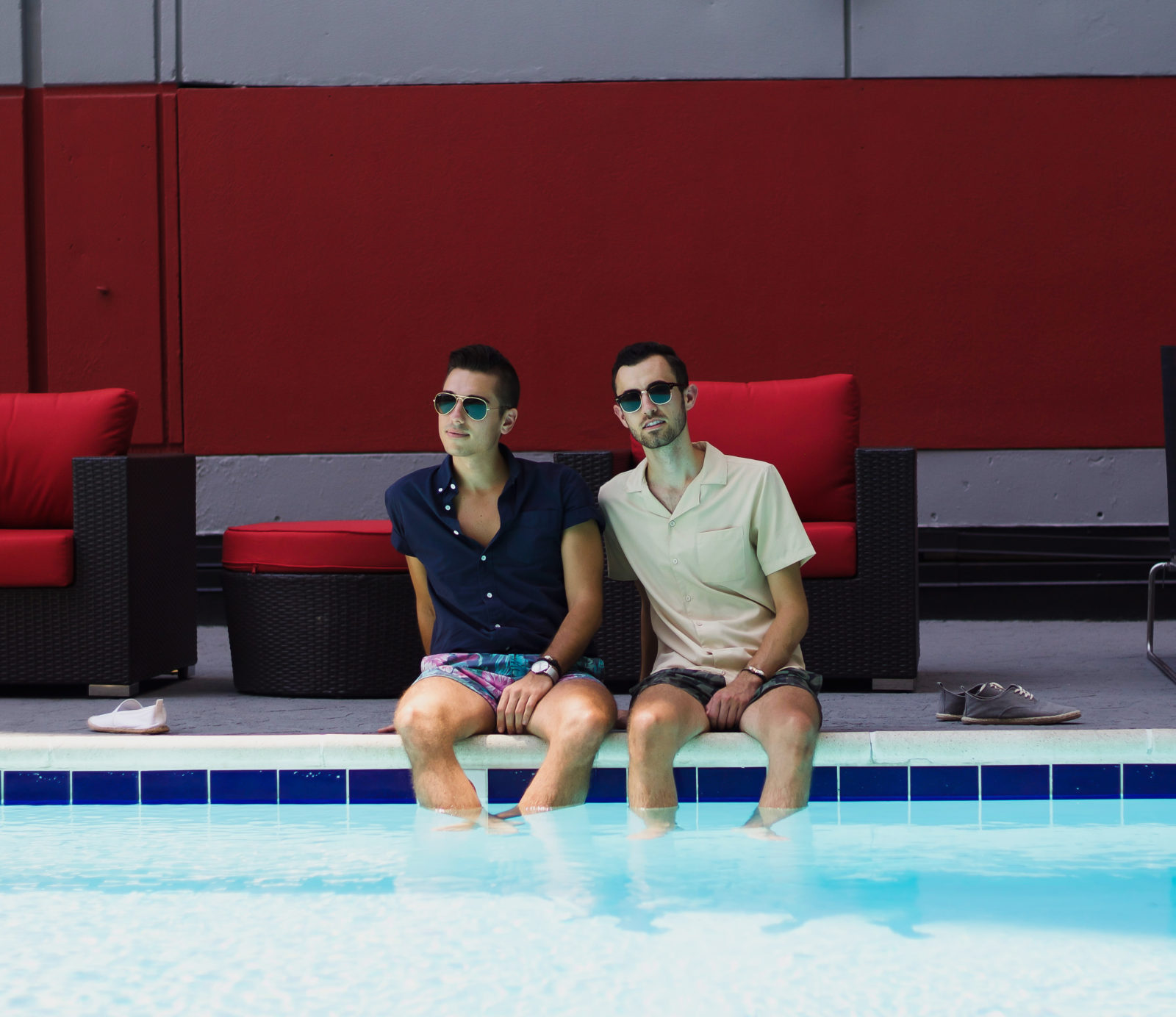 The summer heat is in full swing here in Philly! As we sit here writing this, it feels like it's 84984 degrees outside! Philly friends, do you agree?? If only we had a backyard with a huge pool… #WishfulThinking. We recently spent the afternoon at Sonesta Philadelphia shooting photos on their rooftop. They asked us to be in the background of some photos, which meant we got to lounge by the pool with fake drinks. We kept wishing the drinks would magically turn into real cocktails! We had so much fun but legitimately thought we were going to melt away. It was so hot!
You guys already know that we have an obsession with short-sleeved button downs. That's our go-to this summer. Naturally, that's what we chose when picking out our looks for the shoot. Since it was a rooftop pool, we had to go with swim shorts on the bottom. Instead of the basic pool look, we like sprucing it up a bit. It seems like most pool looks consist of swim shorts, a plain tee, and sandals. Those days are long gone. We love pairing our swim shorts with button downs. This takes the look from basic to stylish. Guys, the options are truly endless. You can go with basic cotton, linen, or a variety of other breathable materials. This way you aren't dying in the heat while looking fresh. We also love espadrilles for the summer. This is the perfect way to take your look to the next level. Don't go with the basic flip-flop! Mike's wearing the original slip-on espadrille while Alex went with the lace-up. Both are super comfy and help complete the looks. It doesn't take much effort to throw these looks together. Show off your style at the pool this summer. Don't be afraid to experiment with color and material!
What's your go-to pool look?
Until next time…
---
SHOP THE POST

---
[jetpack_subscription_form]