Taking care of your skin is extremely important. We know, as if you haven't heard us say that one before. We love sharing our favorite products with you guys in the hopes that you will try some of them out. So many people think simply washing your face is enough. Unfortunately, that is just not the case. It is especially true when it come to nighttime. Overnight, your skin gets a chance to get some rest. Your body has been working all day and now it's time to recharge. When you nourish your skin with great products at night, you really heighten its ability to repair and renew for the next day. Side note: taking care of your skin is NOT just important for women. There seems to be such a stigma with men taking care of their skin. EVERYONE should care about the health of their skin. It's the first thing someone see when they look at you!
We do change things up here and there but we thought we would give you our basic nighttime routine. Don't be alarmed! We promise you that it becomes super easy after you do it a few times. Think of it as your "me" time. You get a chance to unwind and pamper yourself. Who doesn't love that?!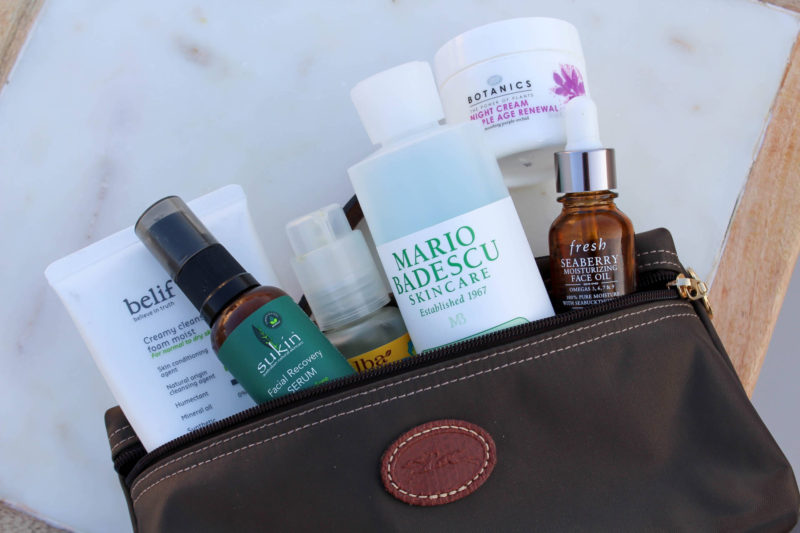 Step 1: Cleanse
belif Creamy Cleansing Foam Moist
We have been loving this cleanser for some time now. We even did an entire blog post dedicated to it. Your skin feels completely conditioned and moisturized after the first use. This product is perfect for sensitive skin. You don't have to worry about breaking out with this cleanser. Without those nasty chemicals, your face feels cleansed without being stripped down. Wormwood helps prevent breakouts while soapberry detoxifies your skin. You've also got sweet flag to cleanse and soften WITHOUT damaging your skin.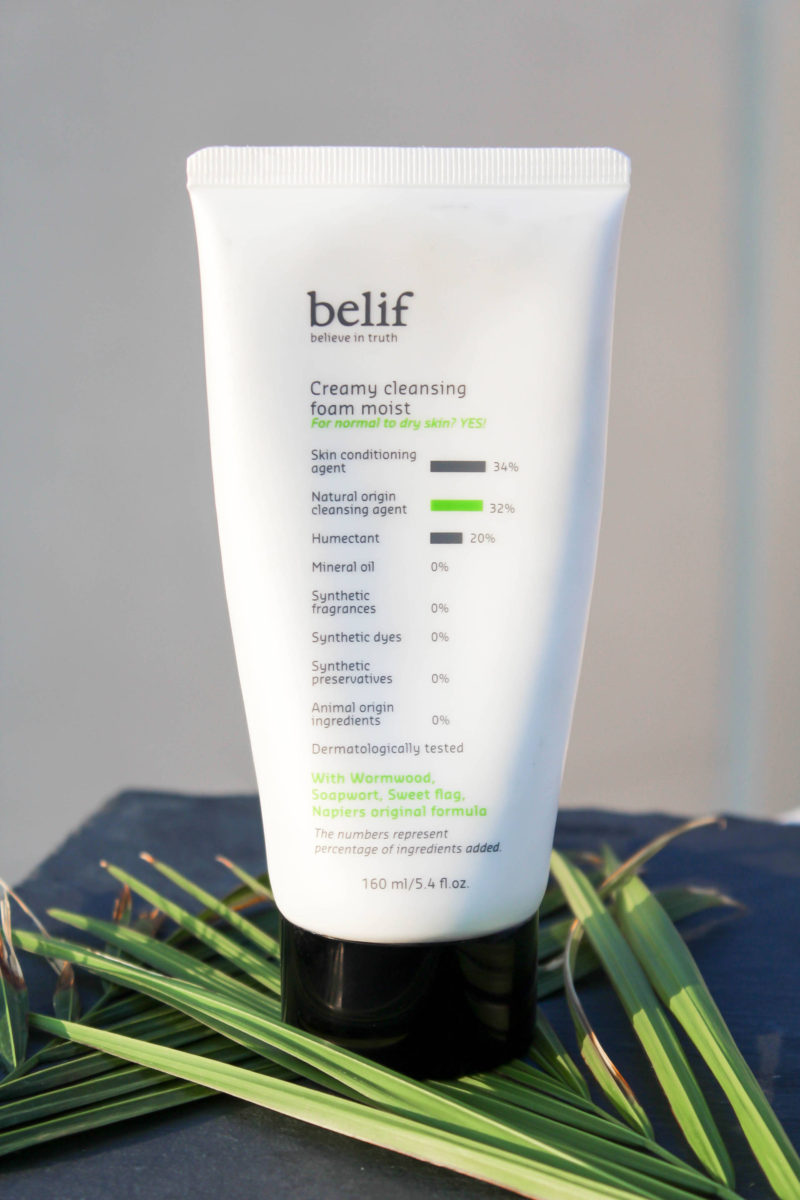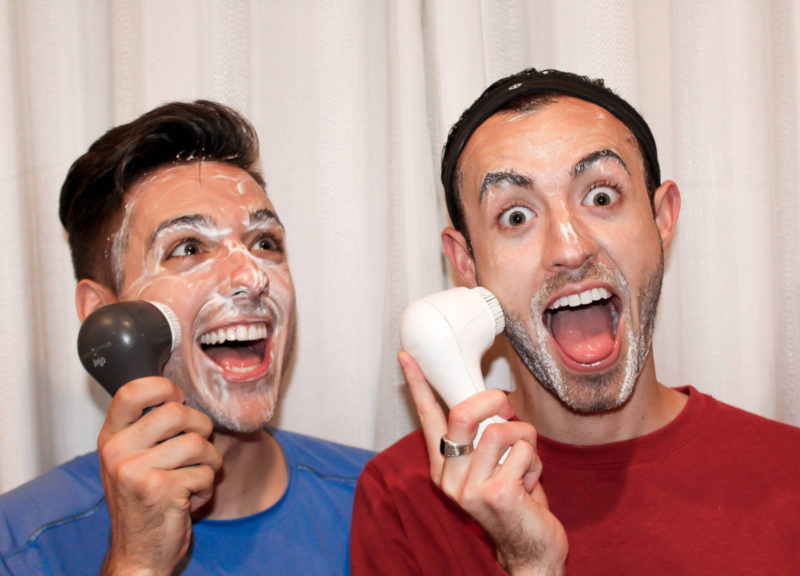 Step 2: Tone
Mario Badescu Glycolic Acid Toner
This toner is one of our favorites. This is great for preventing wrinkles and helping with pigmentation. 2% glycolic acid and grapefruit extract help exfoliate and refresh your skin. This toner even helps reduce discoloration and build-up. YES.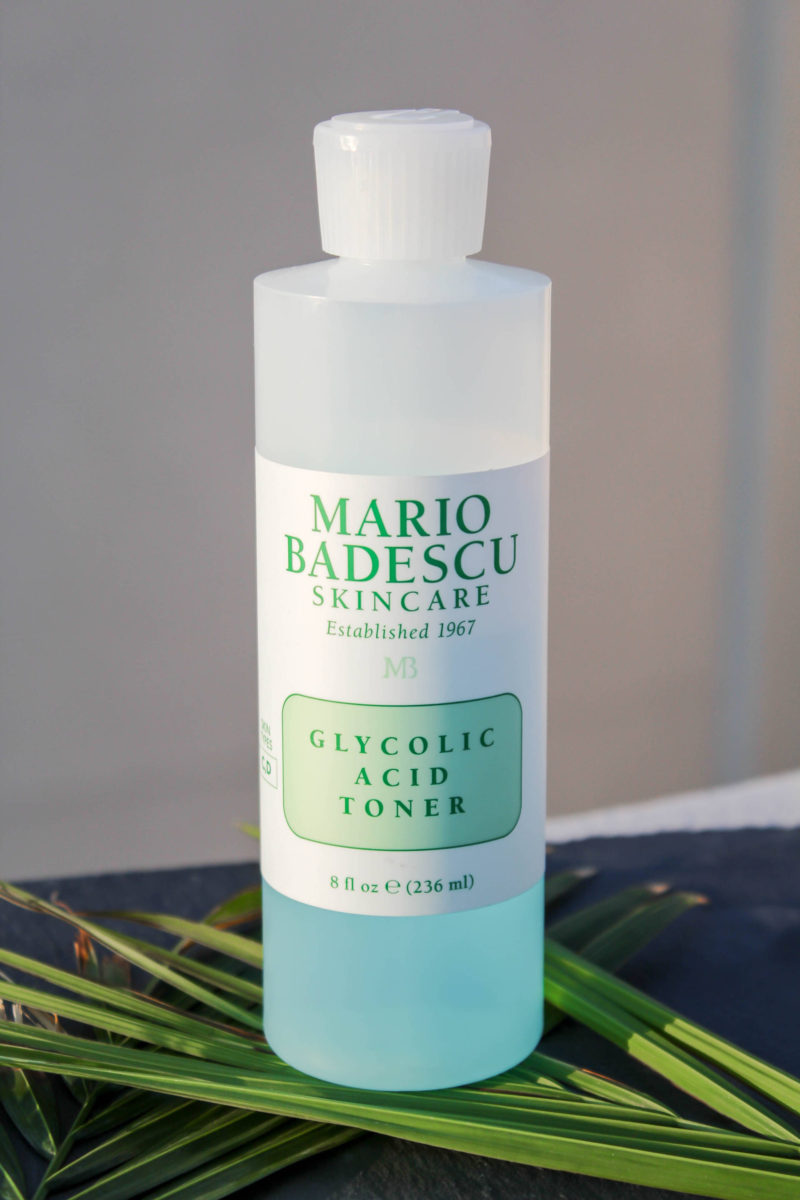 Step 3: Eye Cream/Gel
Alba Botanica Green Tea Eye Gel
Minimize the appearance of pores for a soft, smooth and radiant complexion. Aloe vera and green tea antioxidants help calm puffiness. Cucumber, chamomile and kelp extracts help firm and tone. Wake up looking completely refreshed!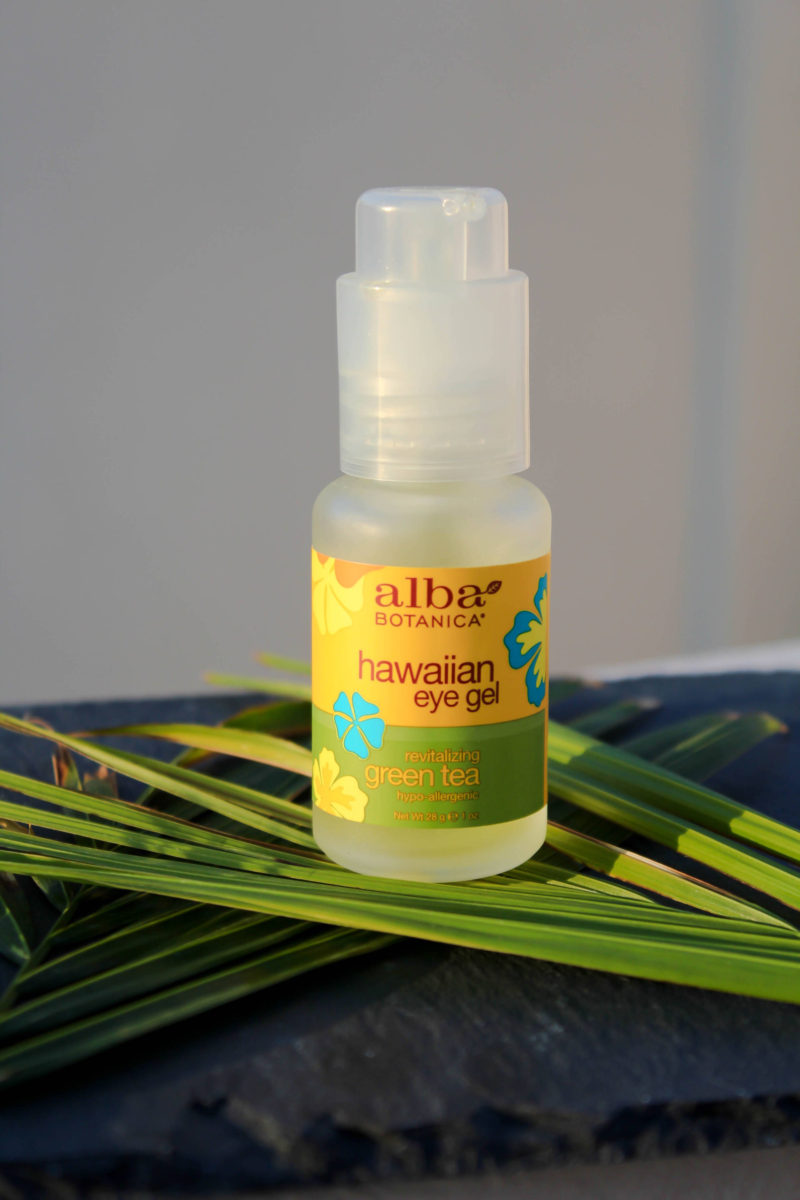 Step 4: Serum
Super Greens Facial Recovery Serum
This daily facial serum has detoxifying green actives of Kale, spirulina, chlorella and parsley. Full of antioxidants and vitamins to restore a healthy glow. Grape seed oil, avocado and Vitamin E lock in moisture. They've even added acai berry to promote youthful looking skin. Doesn't that sound so good?!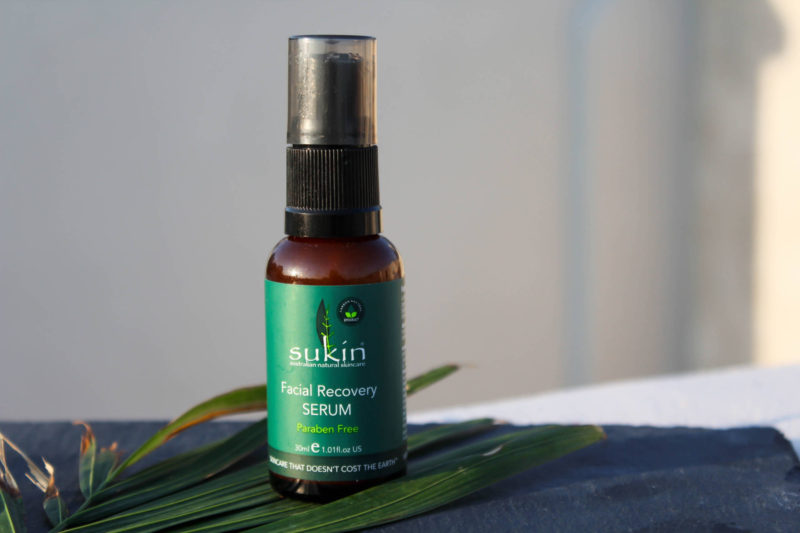 Step 5: Night Cream
Botanics Night Cream Triple Age Renewal
Night cream is extremely important. You don't want to be using your daytime moisturizer at night. This is your skin's chance to recharge and renew. You need to give your skin some extra love at night. This night cream helps firm, lift, and reduce the appearance of deep lines and wrinkles. Smoothing purple orchid contains antioxidants and polysaccharides to help protect and smooth the skin. Basically, we want to look like we are 20 when we are pushing 80!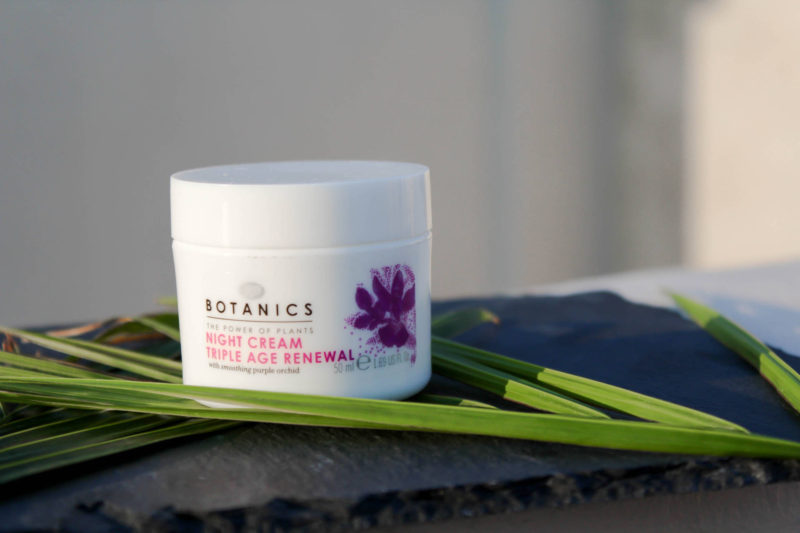 Step 6: Oil
fresh Seaberry Moisturizing Face Oil
You've heard us go on and on about oil and rightfully so. Oil is your friend. Yes, even us oily people out there should love oil. Remember, oil combats oils. This product is a special blend of pure oils—seaberry, cranberry seed, camellia seed, grapeseed, and sweet almond. This oil is packed with nourishing omegas to preserve a youthful appearance. Not only does it prevent wrinkles, but it also helps with dryness and firmness. Using oil also helps lock in everything for the night. Youthful skin, here you come!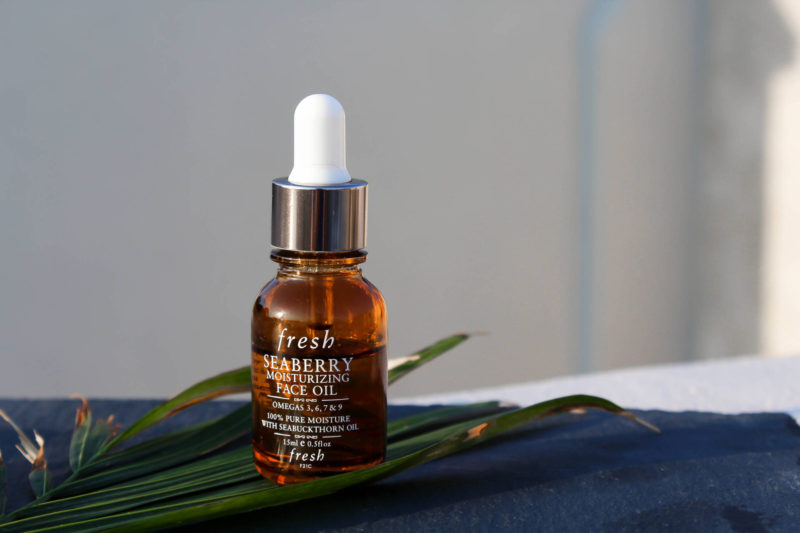 Hopefully, you get a chance to try some of these products out. Just remember, it's never too late to start taking care of your skin. Until next time…
Don't forget to follow us on Bloglovin'!
Follow us on Instagram: @alexandmike
[jetpack_subscription_form]