Last night we decided to finally attempt Athena Calderone's citrus poppy olive oil loaf. She posted this on her website, EyeSwoon, recently and our mouths were literally watering at the pictures. We even shared the IGTV on our story last week. Sound the alarm because this is one of the best things we've ever made. It was not hard at all and came out exactly how Athena described. We highly recommend giving this a try! Sharing the recipe below.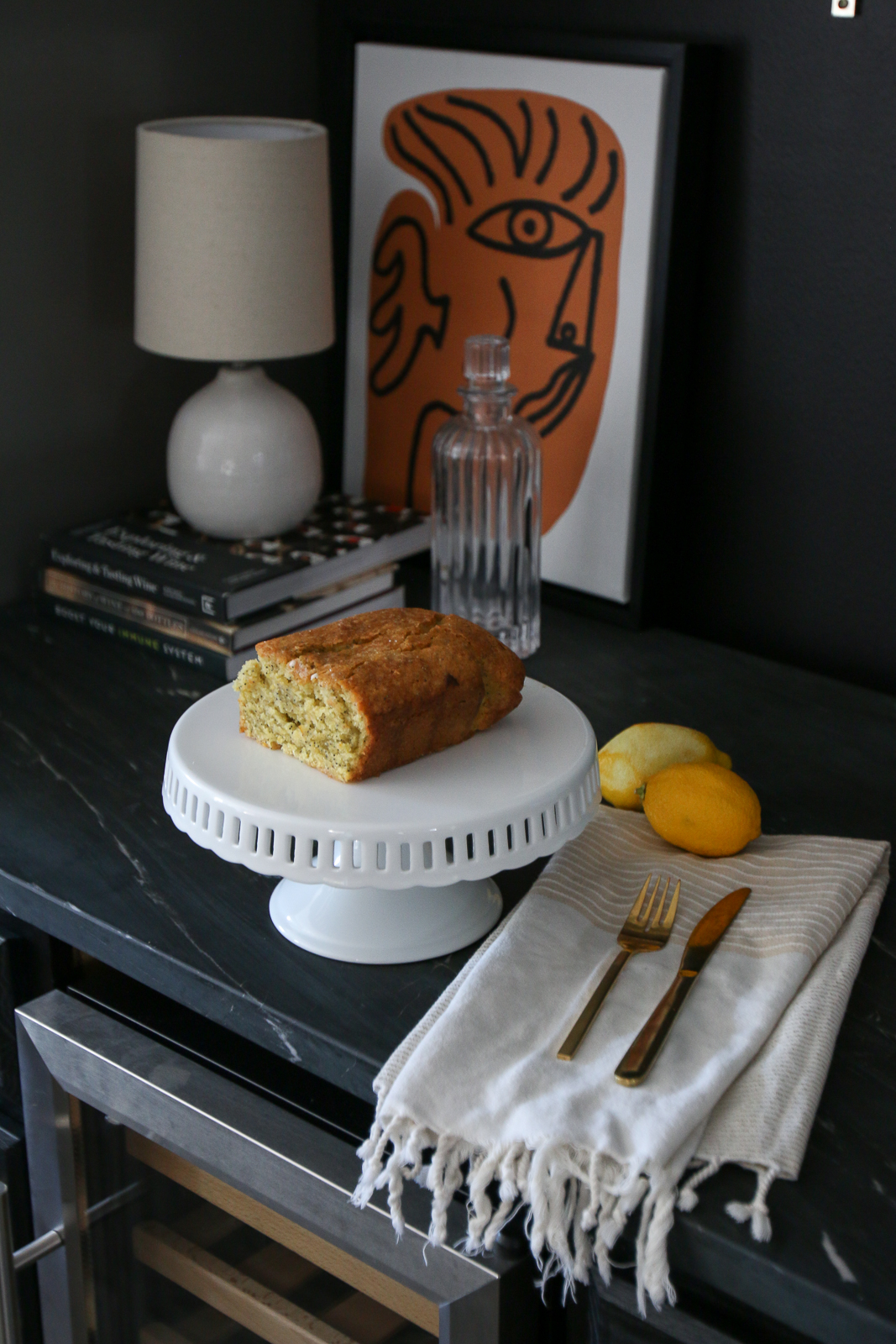 ---
WHAT YOU NEED (ORIGINALLY POSTED ON EYESWOON)
FOR THE CAKE
Nonstick vegetable oil spray
1¼ cups all-purpose flour  — we used gluten-free flour. 
½ teaspoon baking powder
¼ teaspoon baking soda
¼ teaspoon kosher salt
Zest from 2 lemons
Zest from 1 orange
1¼ cups granulated sugar
2 large eggs
¾ cup olive oil
½ cup almond milk
1 tablespoon poppy seeds
FOR THE GLAZE
3/4 cup confectioners sugar
Juice from one lemon
Juice from 1/2 orange
Zest from one orange
WHAT TO DO
Preheat oven to 350°. Coat a loaf pan with nonstick spray and line with parchment paper.
Whisk flour, baking powder, baking soda, poppy seeds, and salt in a medium bowl.
Zest orange and lemon and combine with granulated sugar in a large bowl, massage zest with citrus to release essential oils. Add eggs and whisk to blend. Whisk in oil and milk.
Whisk in dry ingredients until the batter is smooth. Scrape into prepared pan; smooth top.
Bake until golden brown and a tester inserted into the center of the cake comes out clean, 50 minutes. It took about 65 minutes for us. 
Whisk confectioners sugar and citrus juices until smooth. Add orange zest
Allow loaf to cool on a wire rack. Once the loaf is slightly cooled drizzle on the glaze.
---