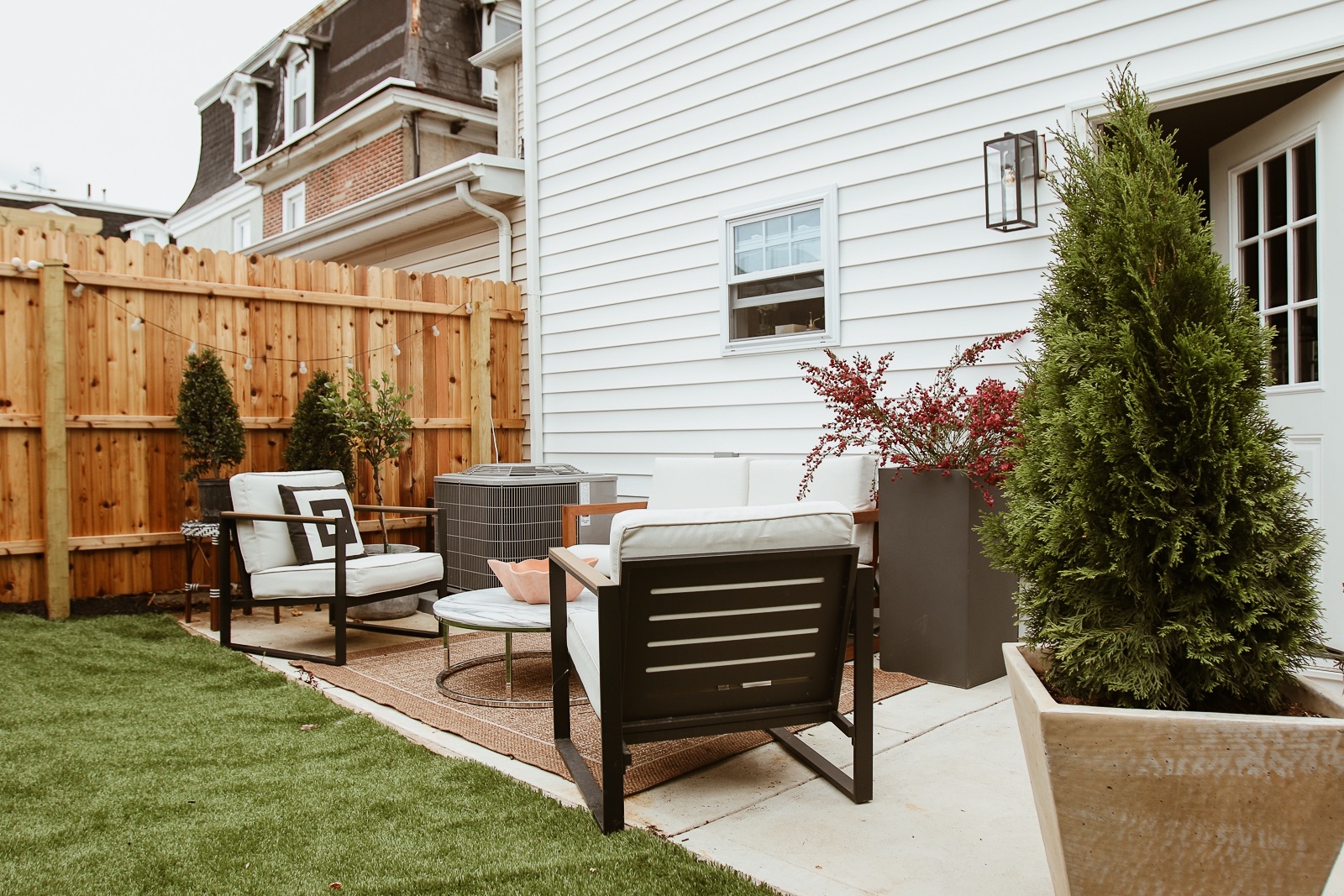 After weeks of planning, our backyard is finally complete! If you've been following along on Instagram, you saw the process from the beginning. When we first moved in, we were really happy with the size of the outdoor space. It's much bigger than our last backyard (linking that blog post) so we had a lot more space to work with. Half of the space is a concrete patio and the other half is yard — well, dirt/dead sod when we moved in. We knew we wanted to create an outdoor oasis — a place we could entertain, relax, and simply enjoy.
BEFORE
---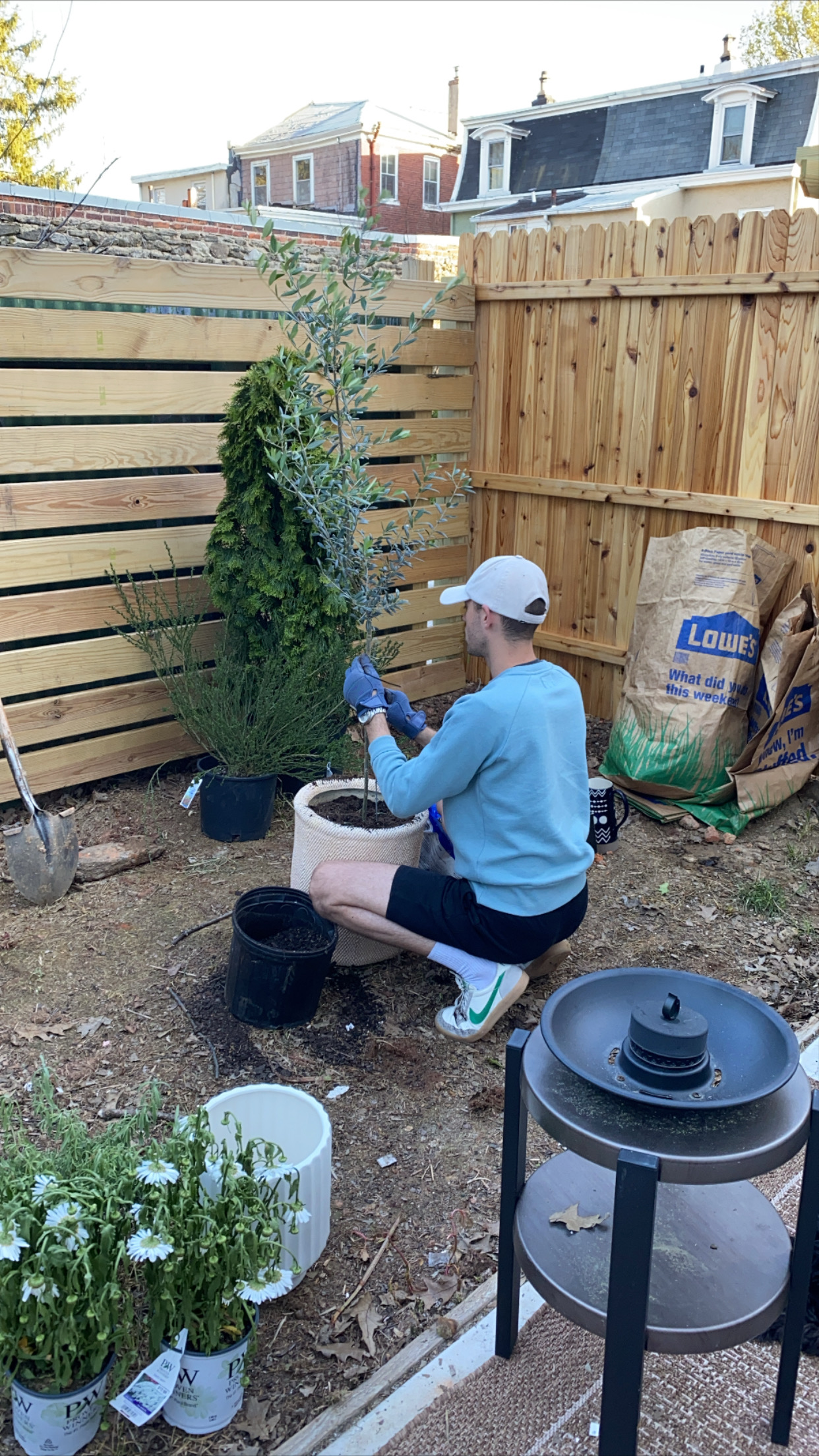 For the patio, we do plan on adding tile at some point but we can live with the concrete for now. We're thinking of a tile similar to the one in our master bath. Stay tuned for that! In the meantime, we added an outdoor rug to ground the space. This is actually the same rug from last year's backyard. We also used the two chairs from last year as well. They are from Target and fit the space really well. If you remember us sharing on IG, we also ordered a sofa from World Market but that was a fail. It was broken when it arrived and as of this moment, still waiting to be picked up! It's been scheduled several times already but no one showed up lol. Instead of reordering, we found another outdoor sofa from Target. It's the perfect size for the patio. We also temporarily added a CB2 coffee table (it was in storage) until we find one we love.
The grass area was the biggest project. At first, we thought we would add fresh sod. But after thinking it over, it didn't make sense for us. It's a big enough area that we would need to buy a lawnmower and we really don't have room for that. Also, we really didn't want to deal with the maintenance of grass. It just didn't make sense for us to deal with that for the size of the space. After a TON of research, we found a pet-friendly artificial grass that looks so real. It's actually crazy how much it looks like live grass. We found the best deal and product from Artificial Grass Wholesalers. It has drainage holes so water just runs through so we don't have to worry when it rains or snows. It's super low maintenance so it's perfect for us.
To install the grass, we first cleared the area of any weeds and debris. Then we sprayed another layer of weed killer and laid down a weed barrier. This is super important to ensure you don't have any issues once you nail down the grass. To install the grass, you just use turf nails to secure it to the ground. It's so simple and takes hardly any time at all. We ordered one piece that fit the entire area instead of buying separate pieces and connecting them. It made installing the grass super easy.
We knew we wanted to line the back fence with greenery so we added three arborvitaes, with flowers in between. For a more finished look, we added mulch. We thought about doing stone but the dark mulch makes the grass pop even more. For the rest of the space, we added tons of greenery. We wanted it to feel very Mediterranean so we chose a variety of plants — Olive Tree, Hibiscus, Witches Broom, and a few others. The Witches Broom is definitely our favorite. It has bloomed so much since we planted it. We want to add another one somewhere because we are obsessed.
Another thing we did was replace the light on the house. It was just an ugly motion sensor light that was so not our vibe. We chose a matte black wall lantern from Wayfair. It totally changes the feel of the space. It's pretty amazing how something so small can make such a big difference. We also added outdoor lights along the fence to really give us an oasis vibe at a night.
There are a few other things we are working on still. We already mentioned the title on the patio. That will hopefully happen later this fall. We also plan on staining the fence. We want a dark stain to really warm up the space. TBD on that project. For the AC unit, so many of you have messaged us asking if we are going to cover it up. YES. It's obviously a huge eyesore. We are currently researching the best option and will keep you posted on what we choose.
Last but not least, the steel door situation. We have been talking about this for so long on IG. We hate the door that leads to the backyard. Not only does it not match the vibe outside, but it's also not pleasing to look at from the inside either. We've always dreamed of a steel door. We absolutely love the look and feel of steel. We have been doing so much research trying to find the best price because these doors can be expensive. Luckily we found a company that (fingers crossed) can do what we want in our budget. They are actually coming to our house tomorrow to look at the door and give us more info. Stay tuned!!
So there you have it — the before and after of our backyard space. We are so happy with how it all came together. It's a small piece of paradise for us to enjoy. Let us know what you think! Until next time…
AFTER
---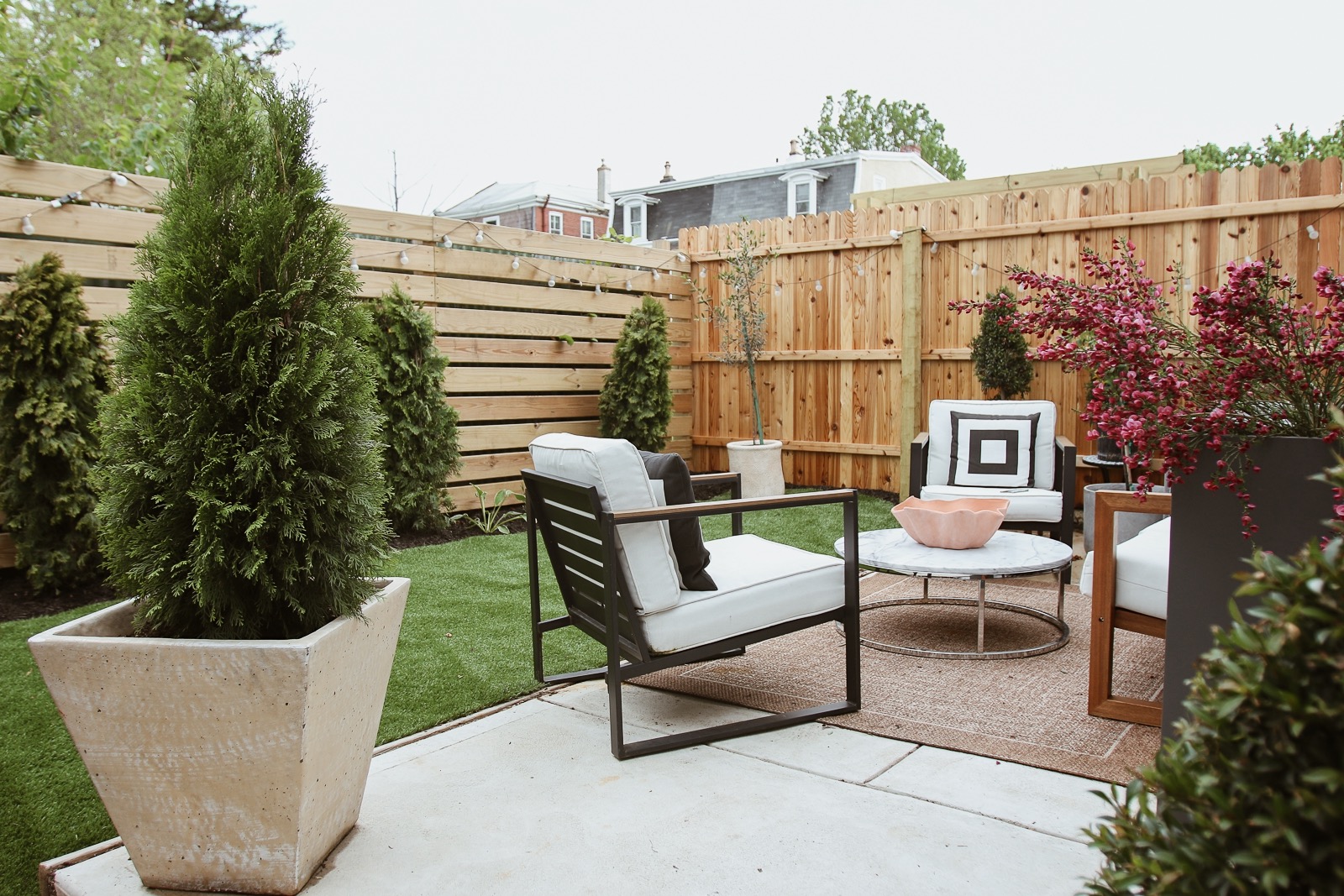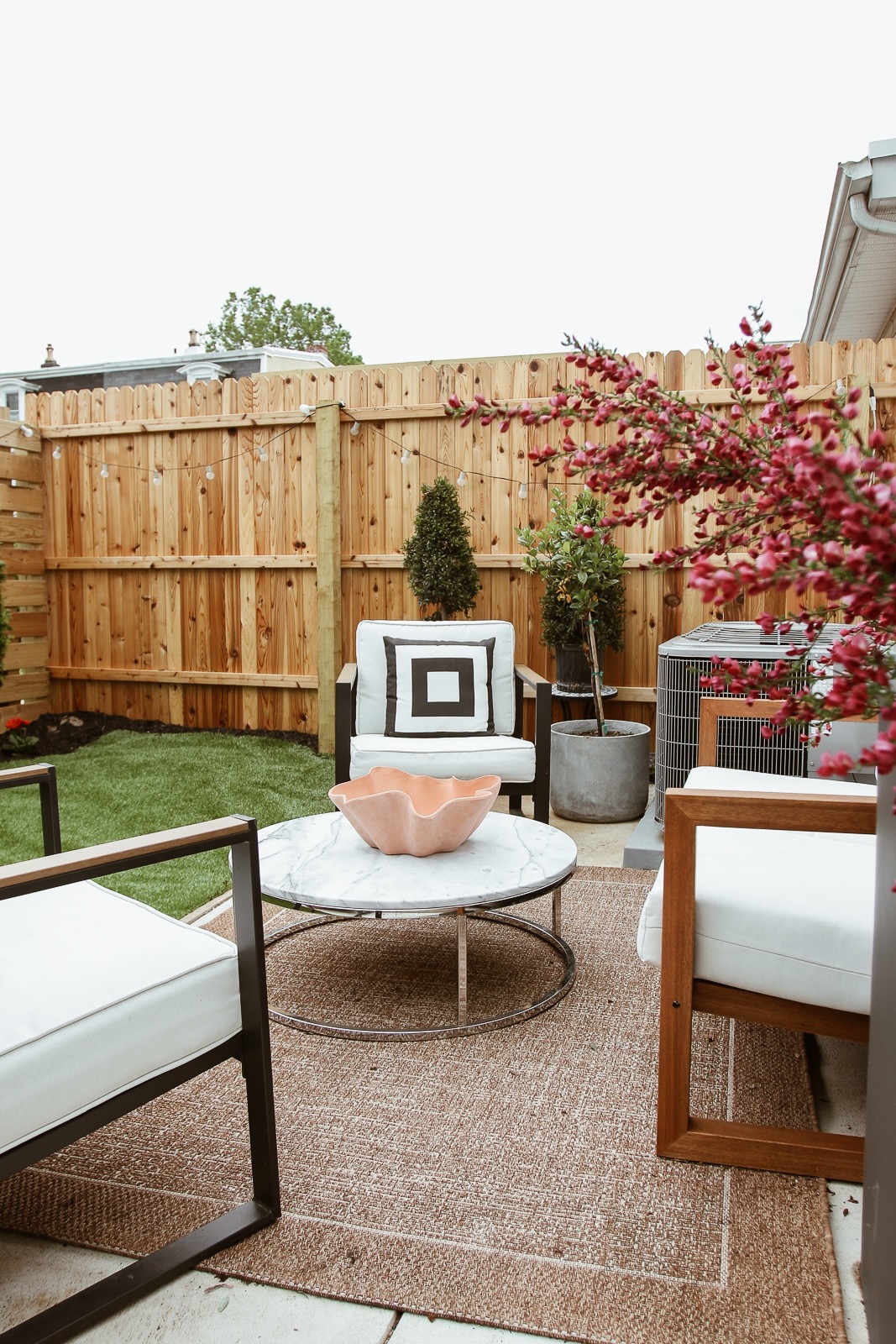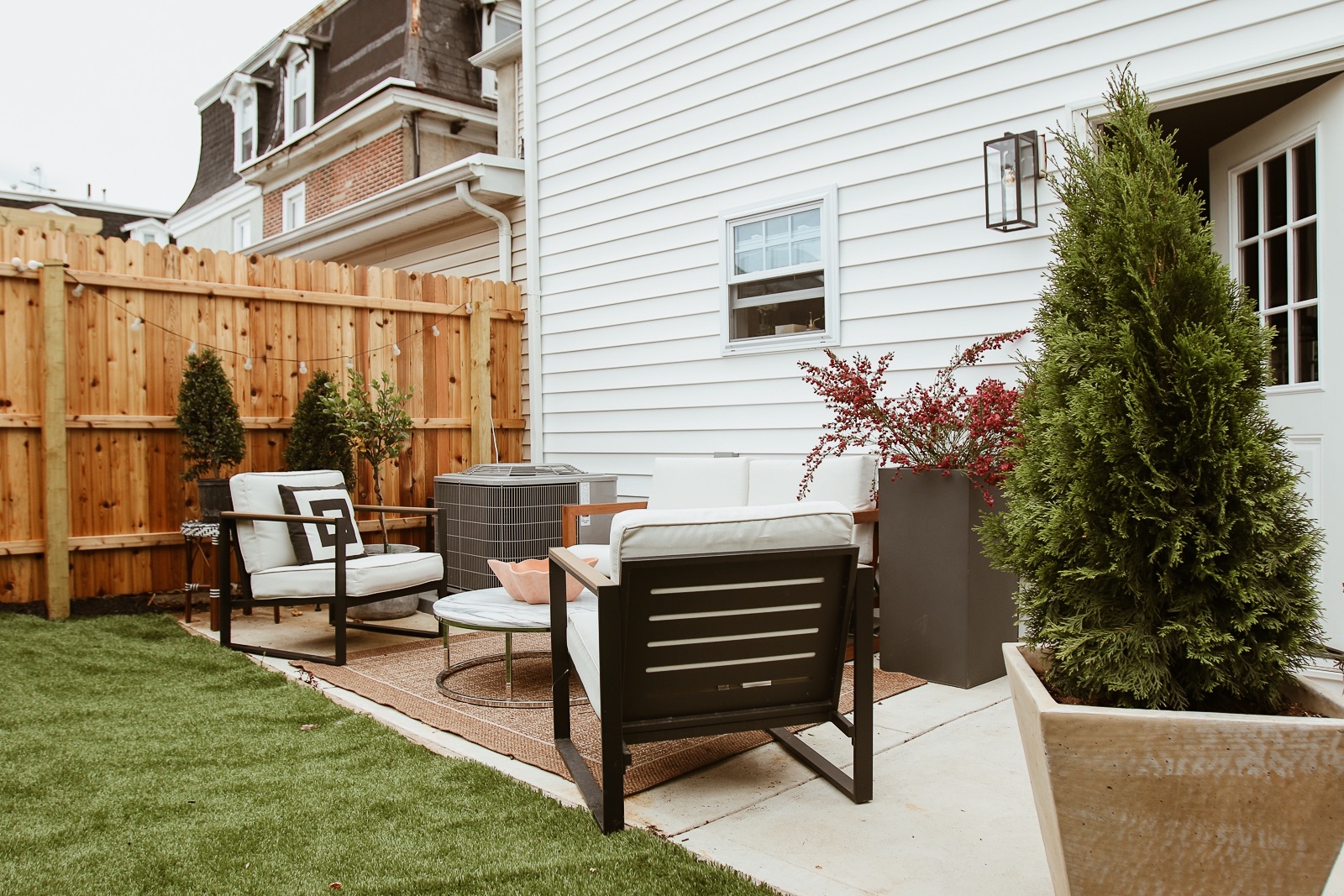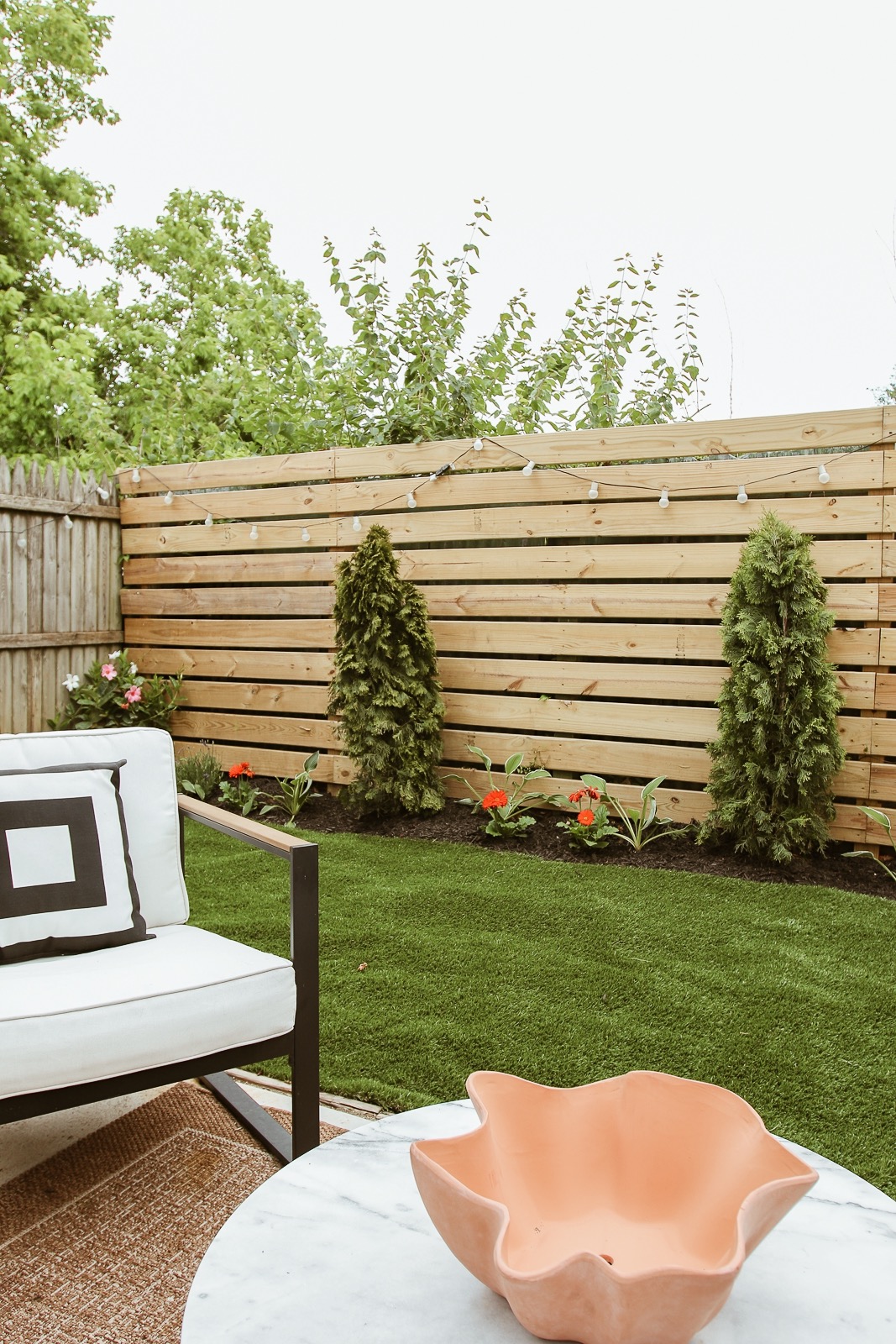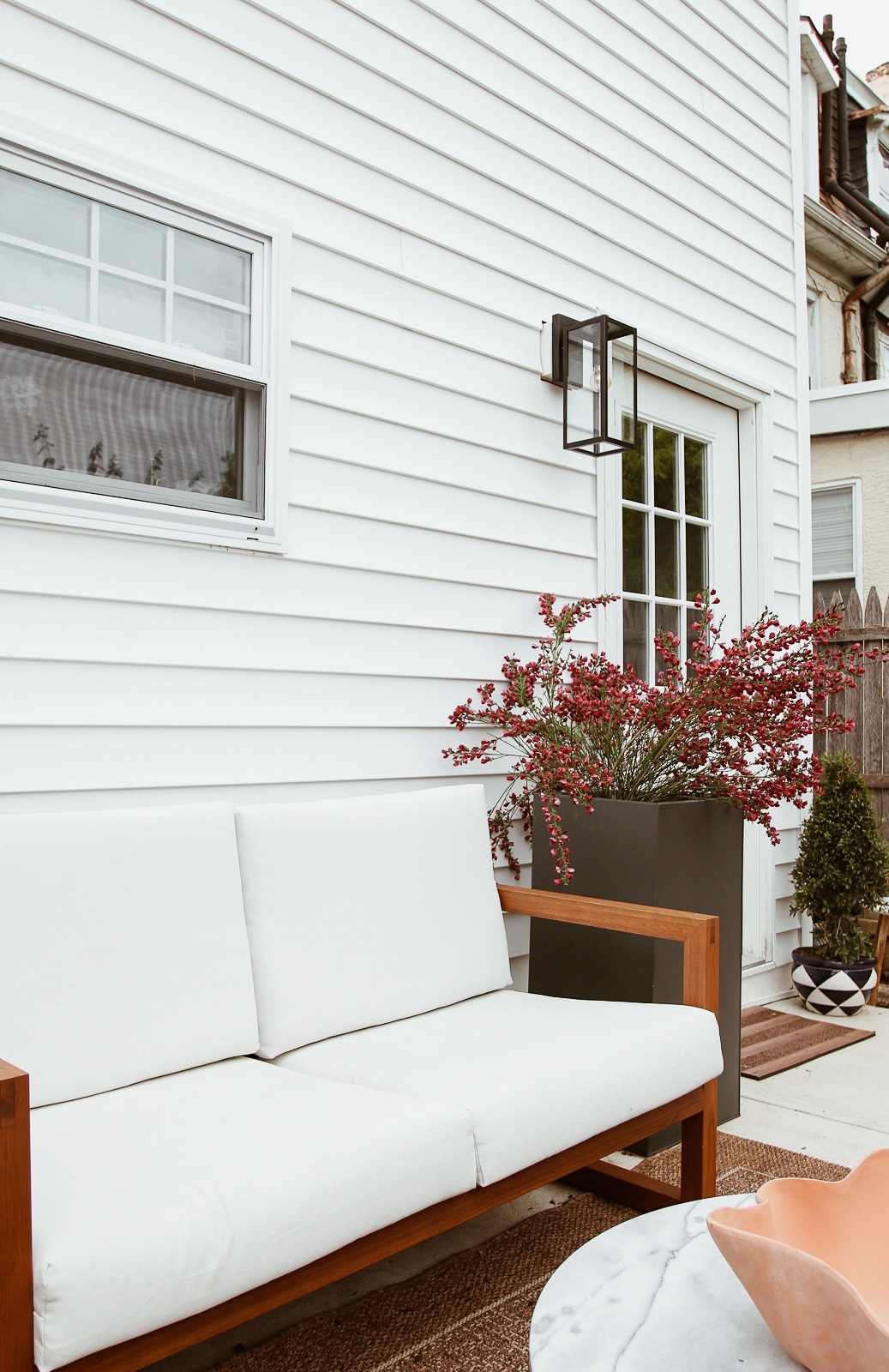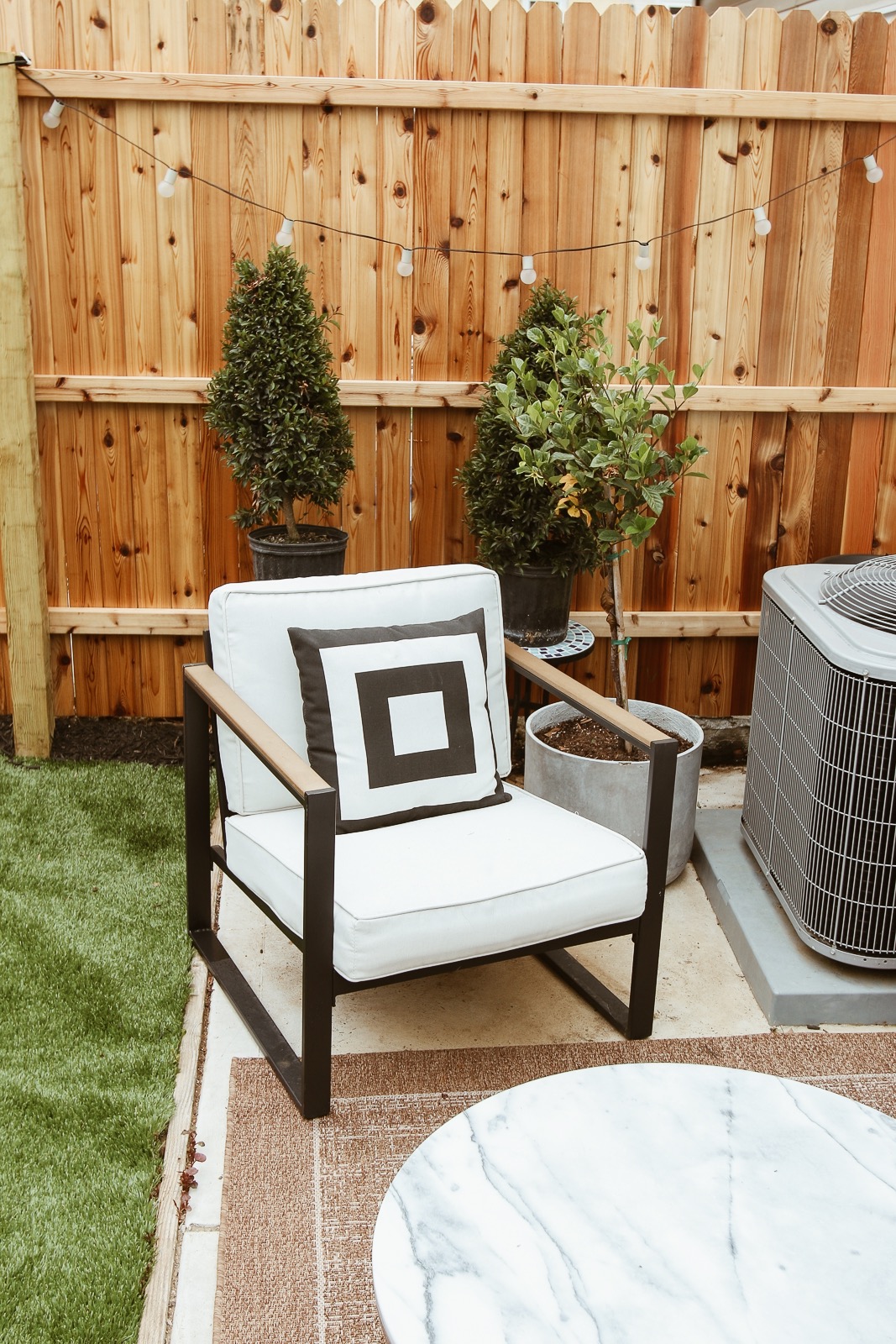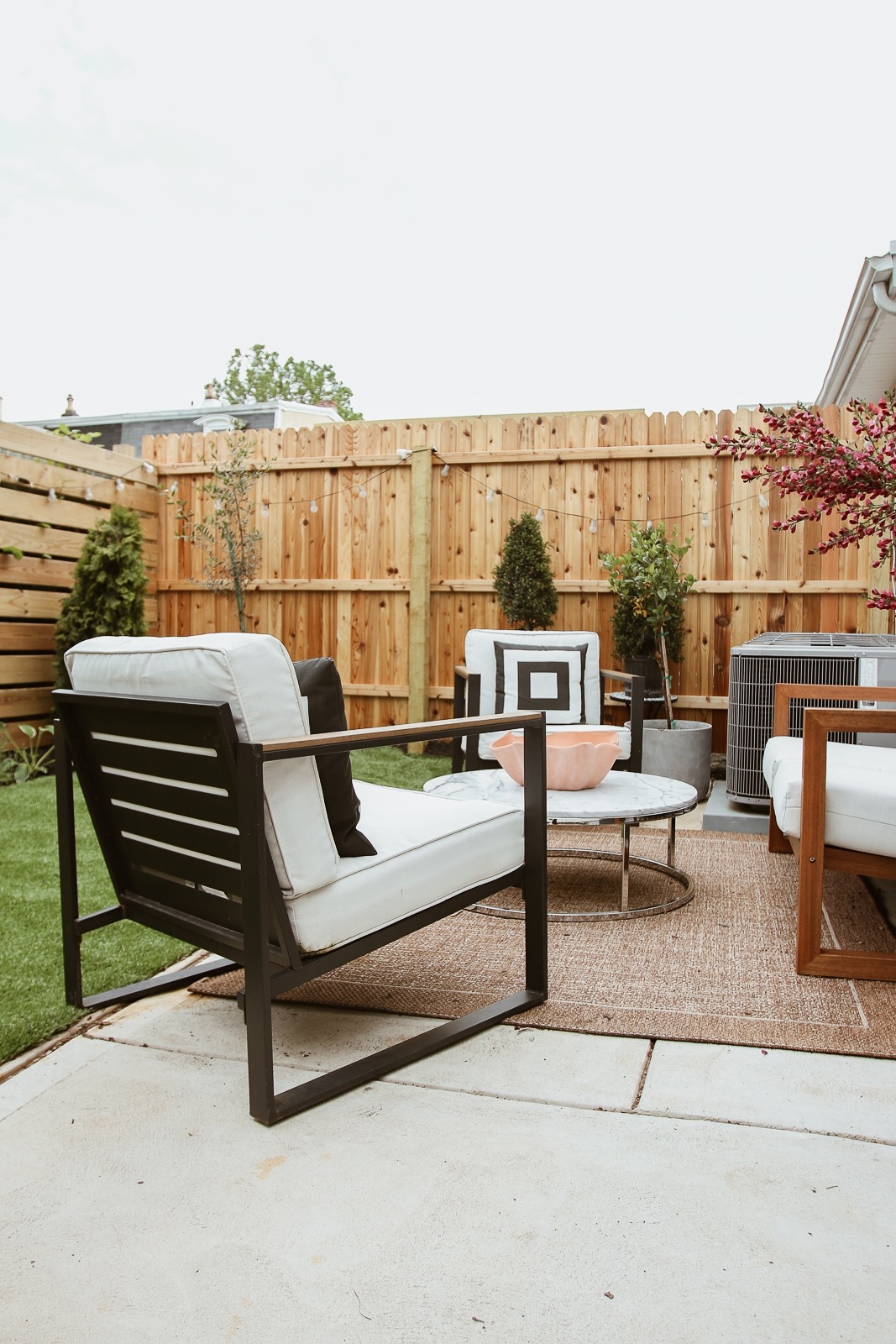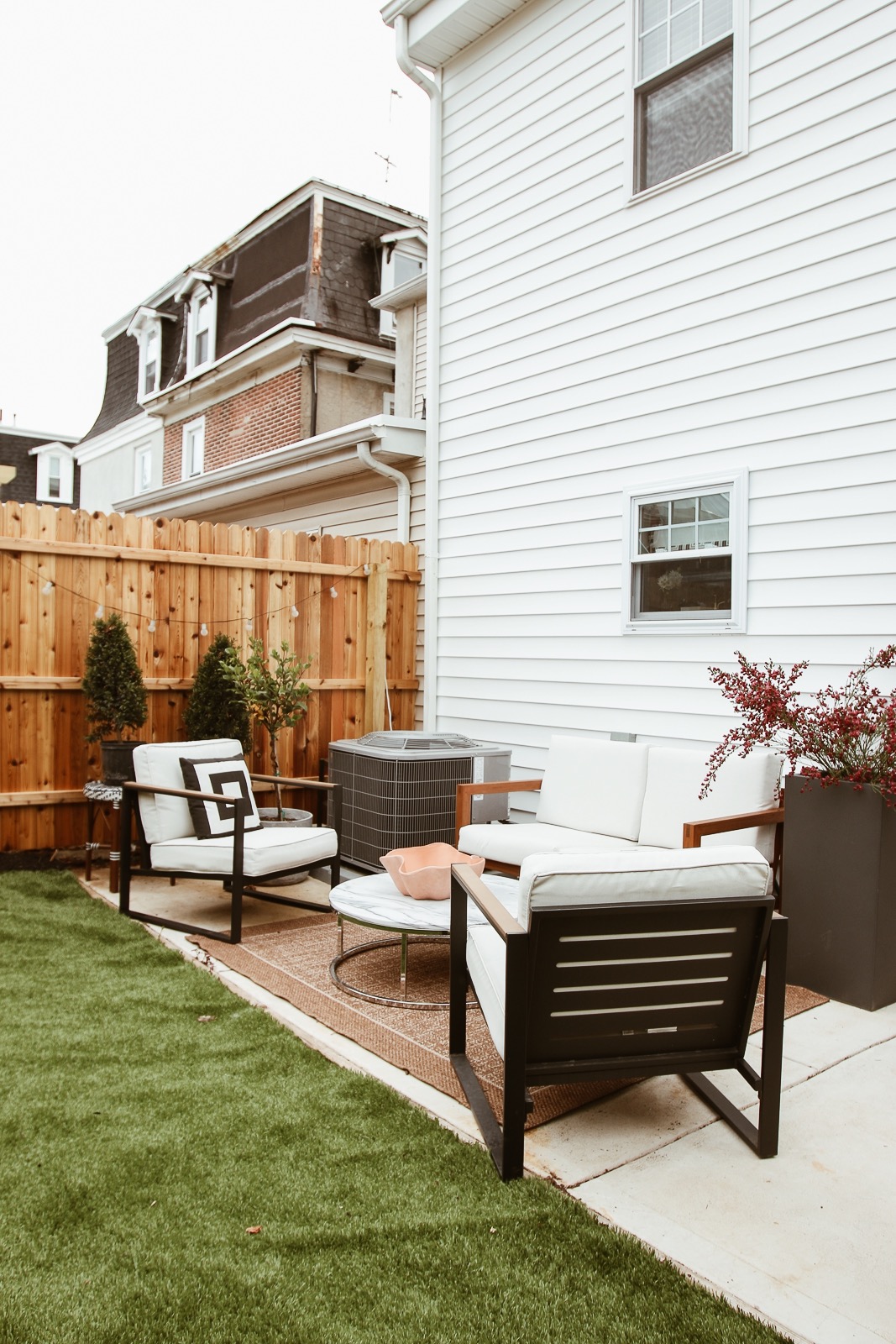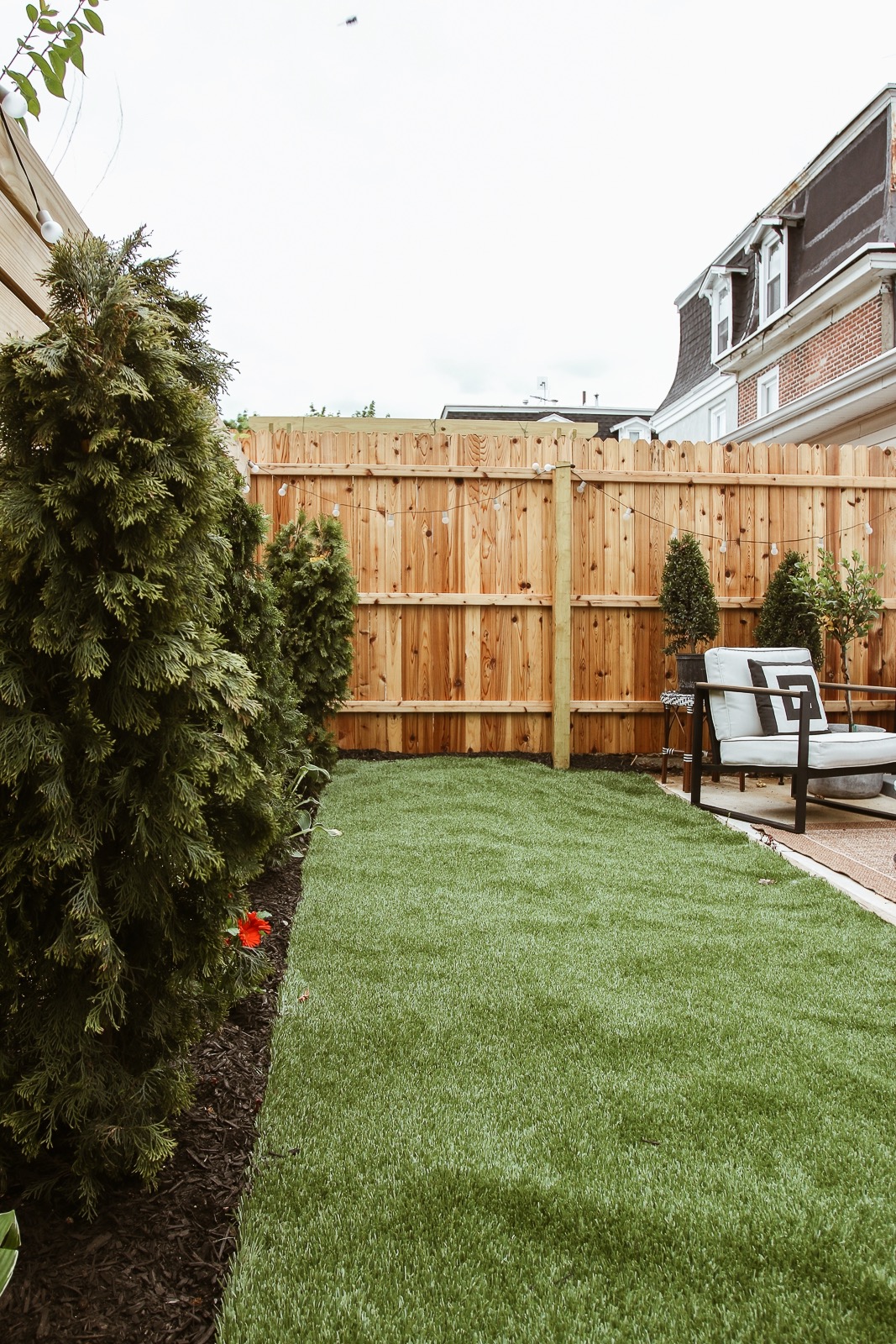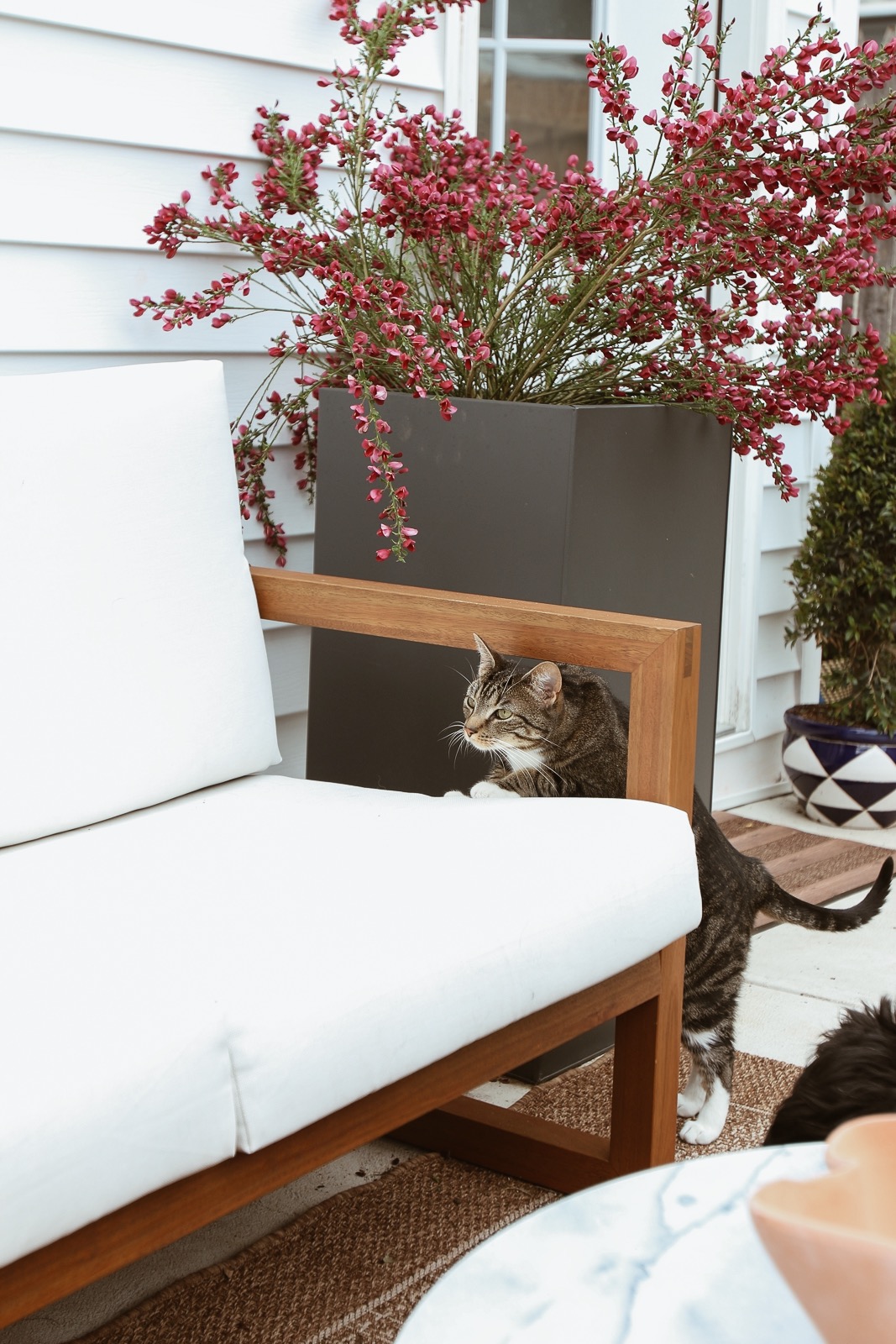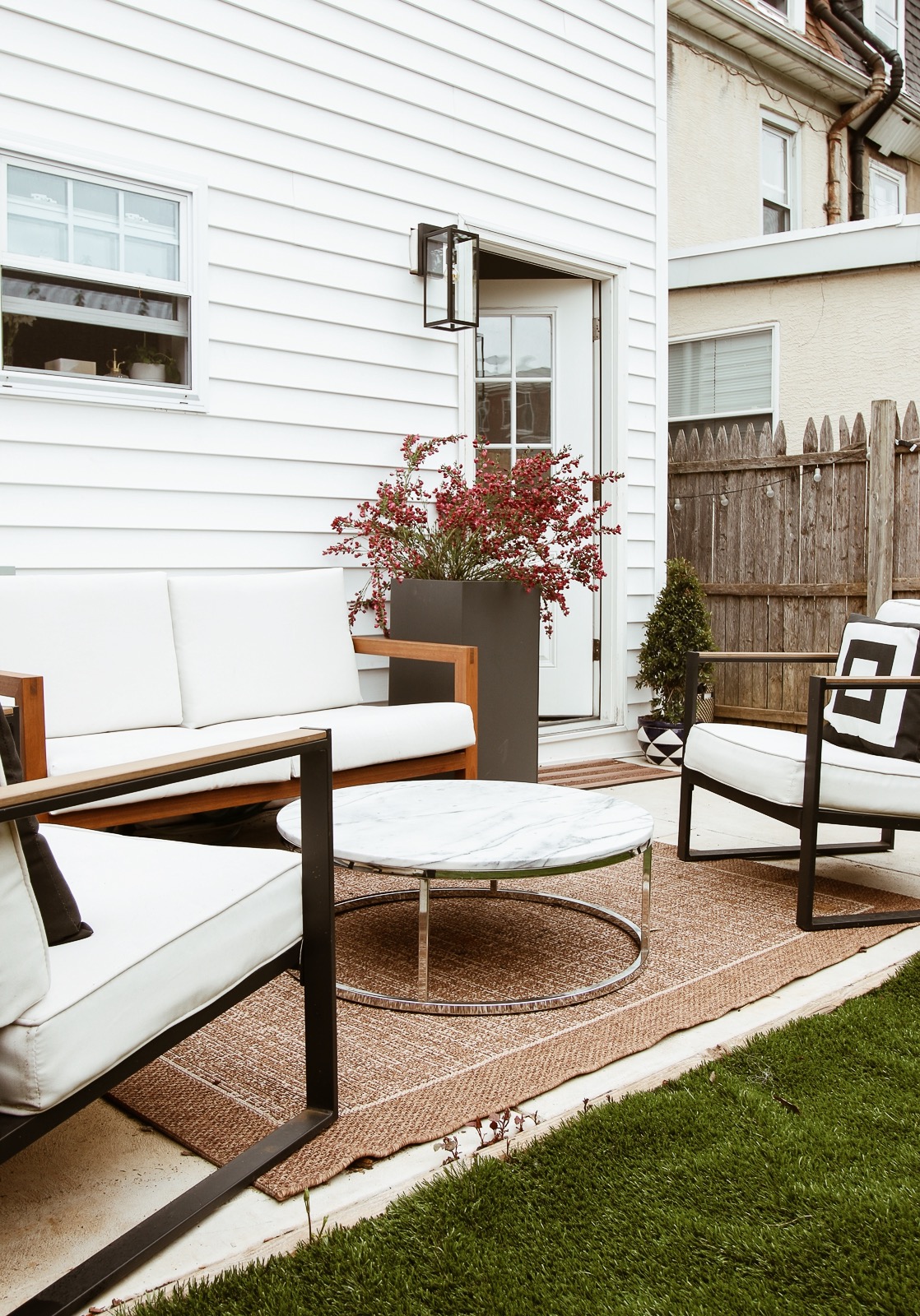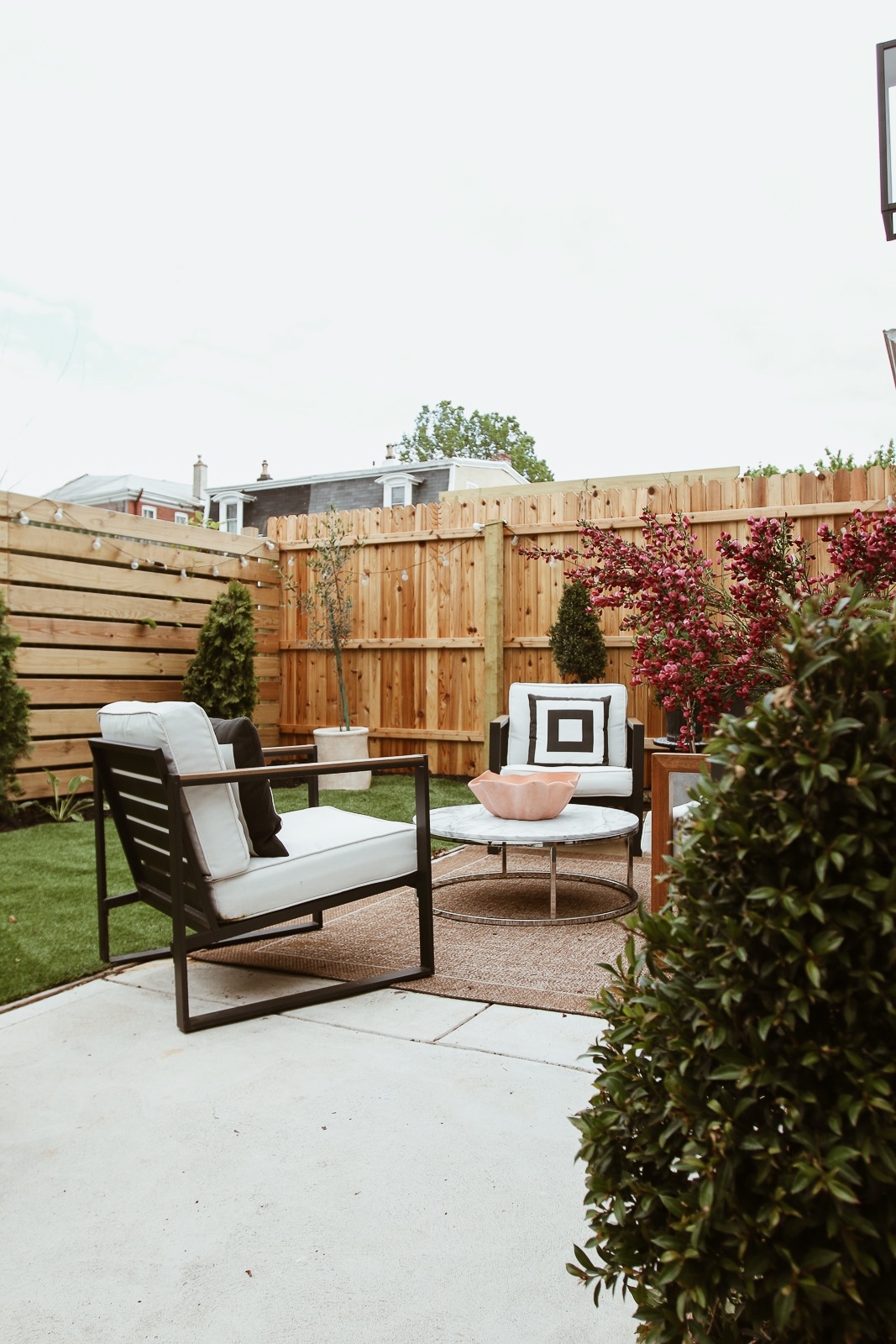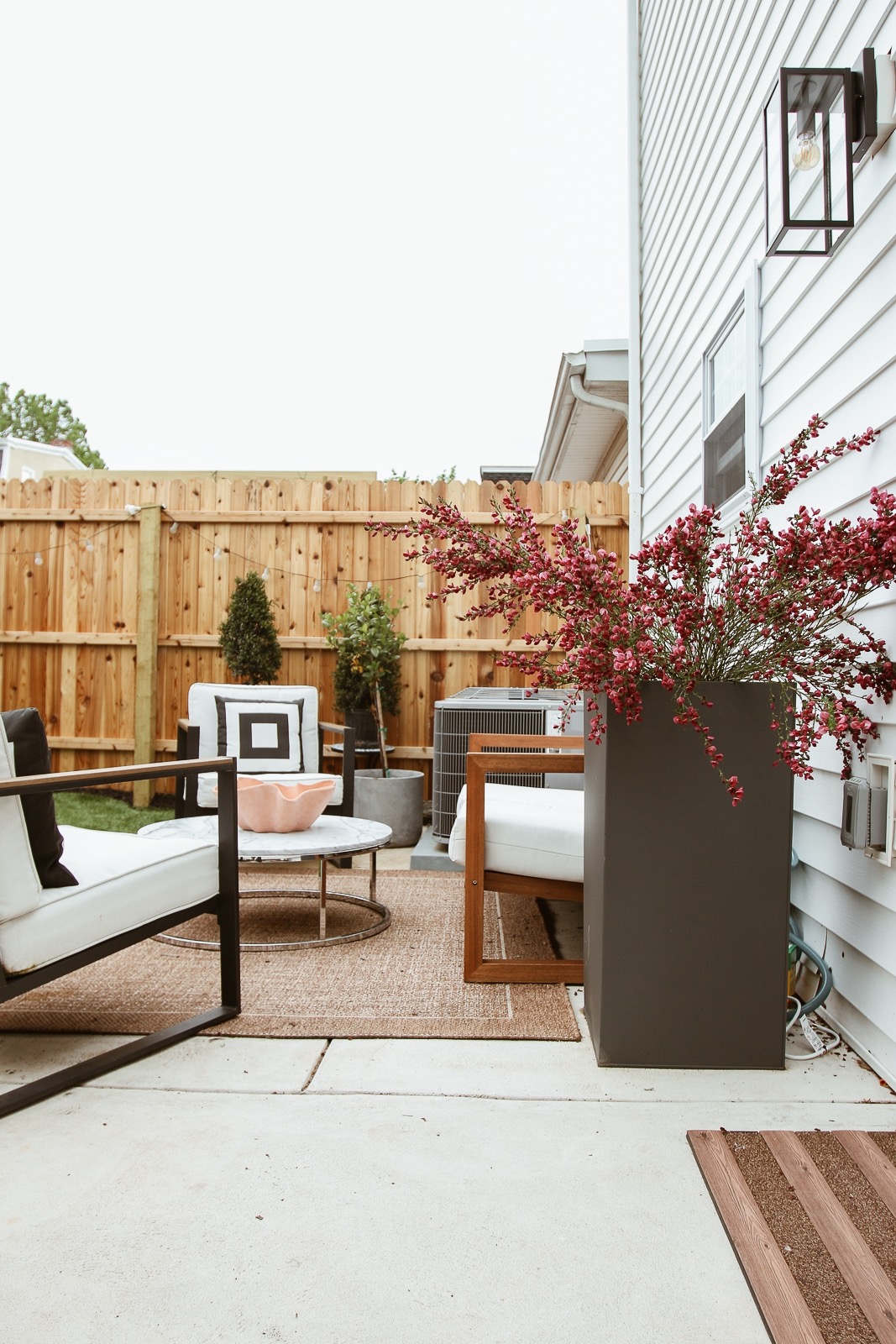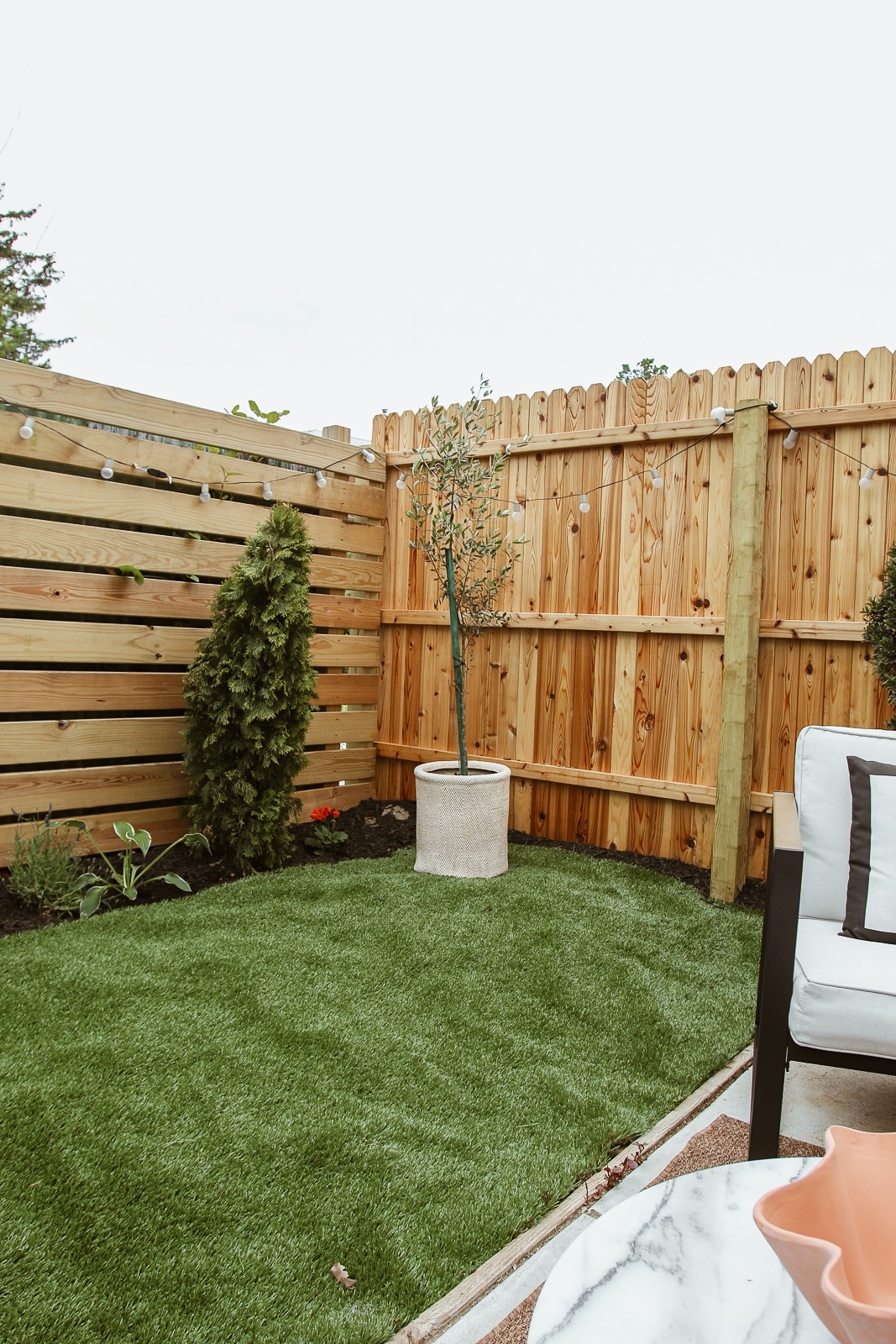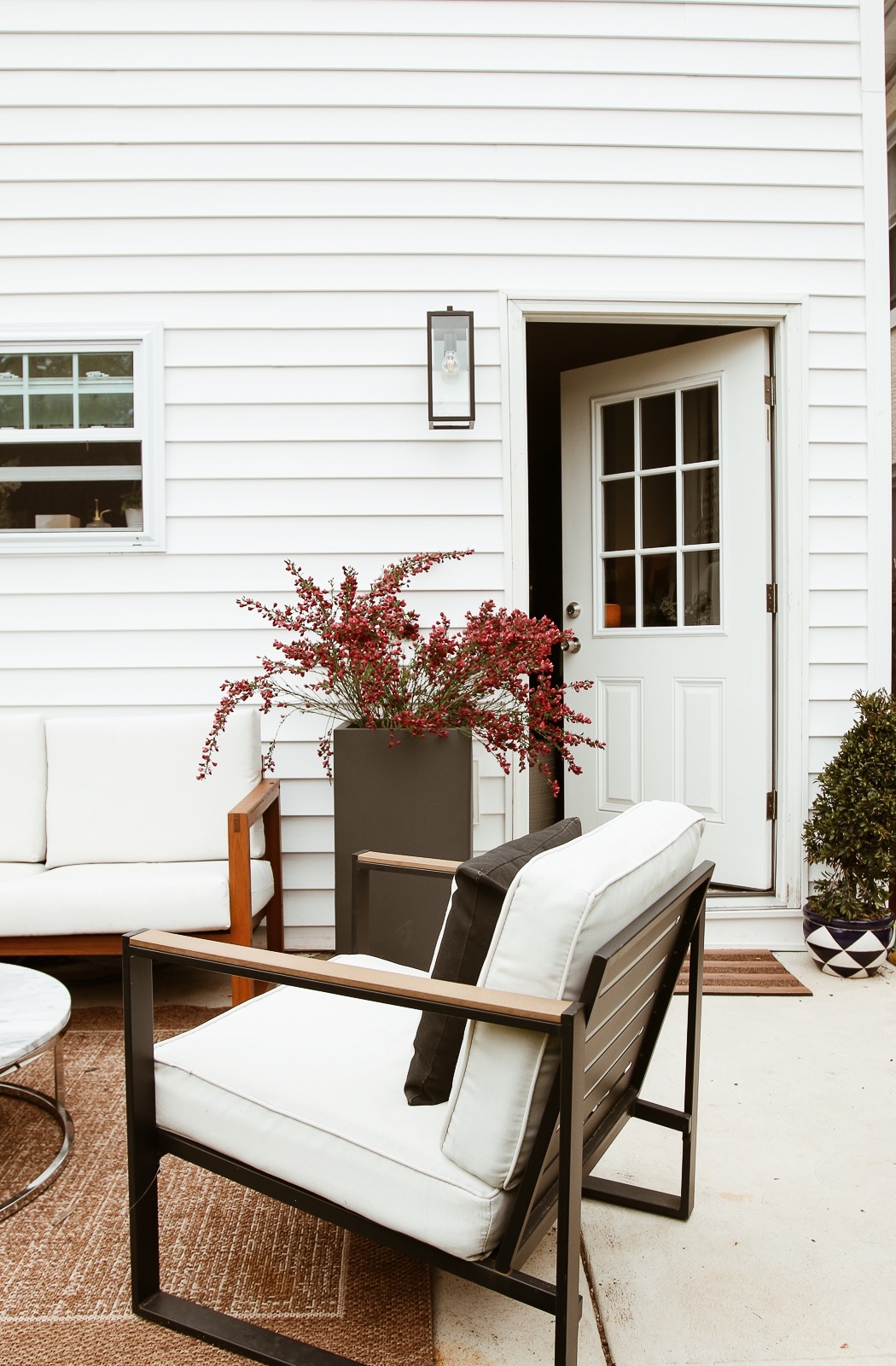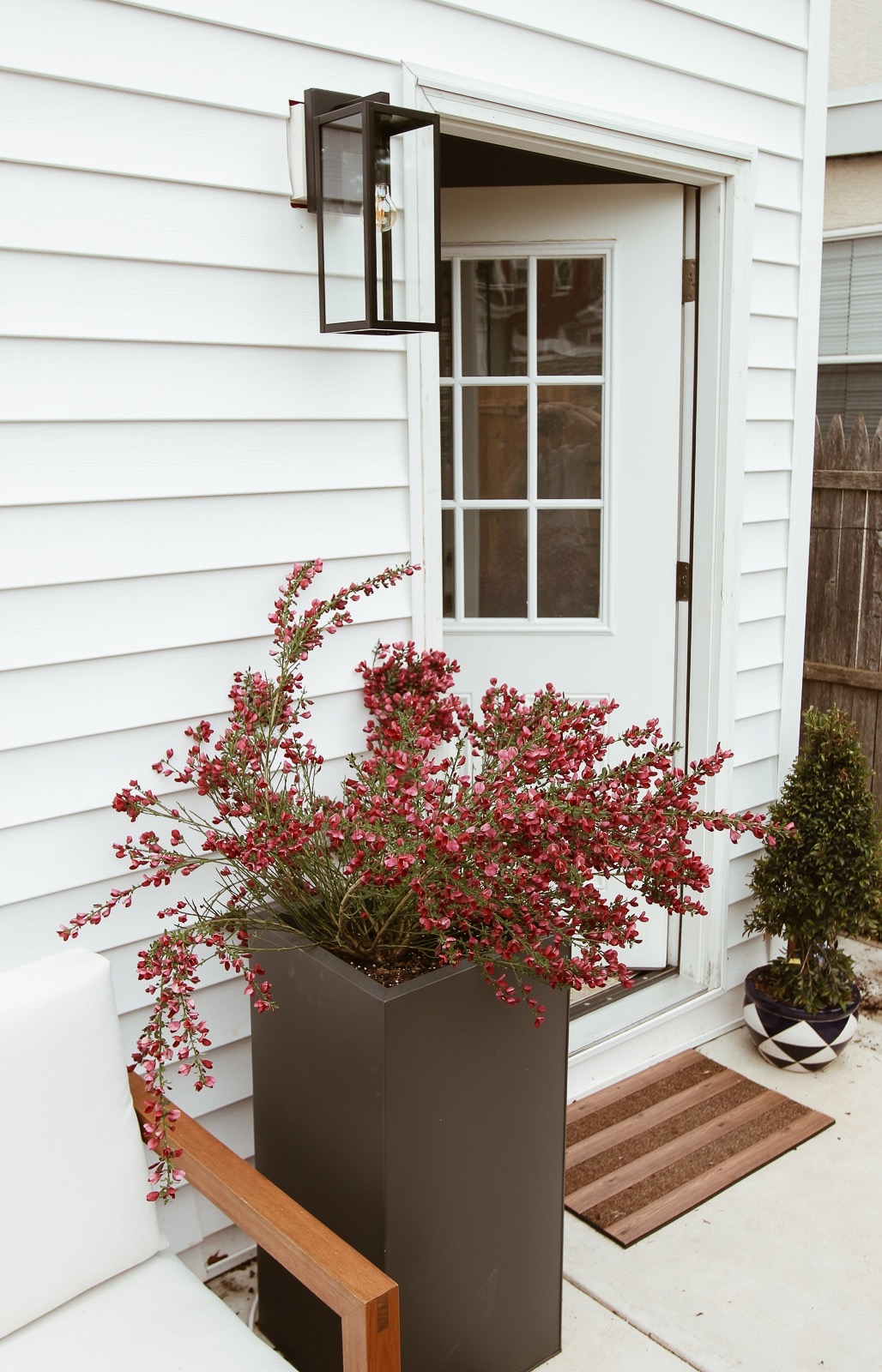 ---
SHOP THE BACKYARD

---