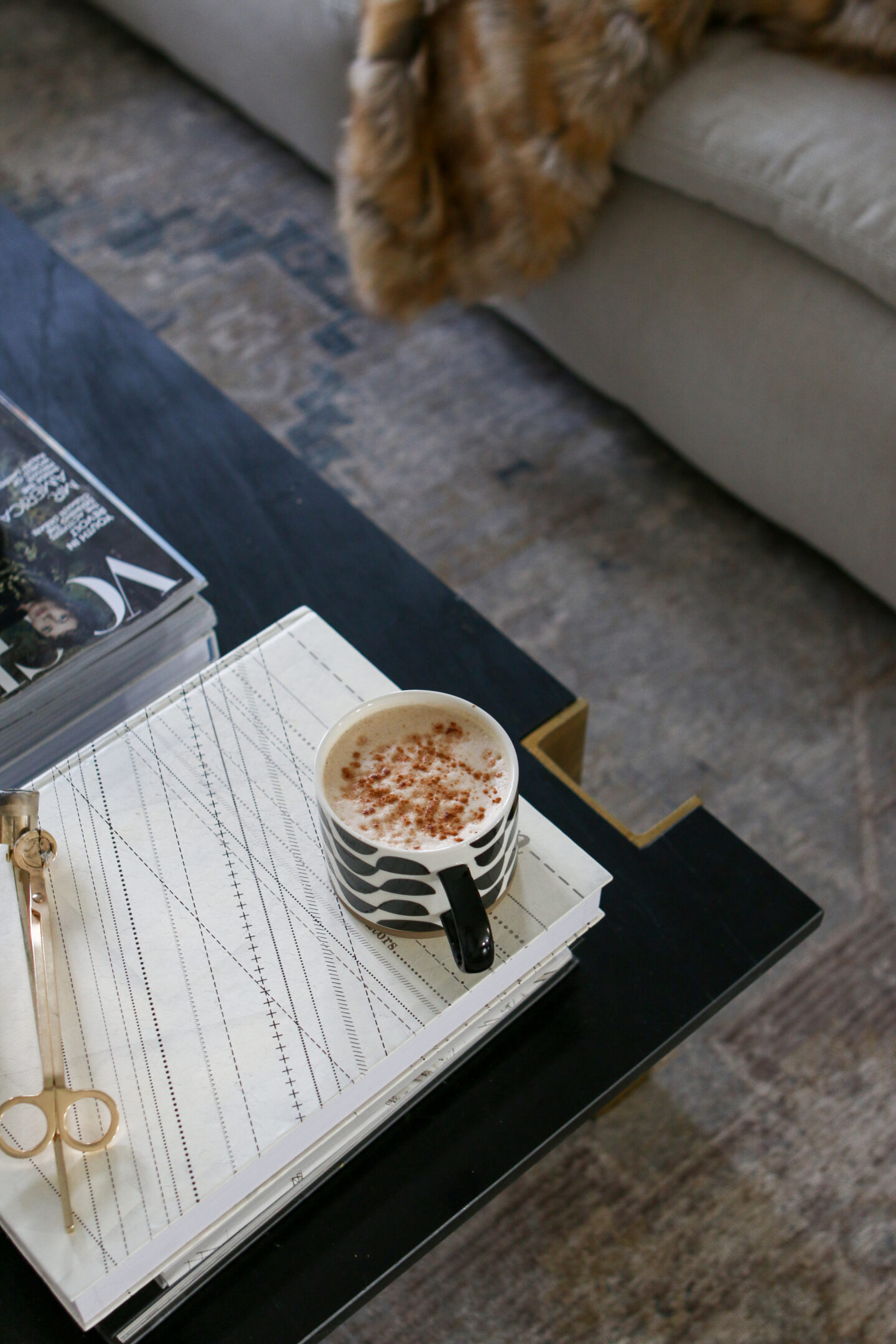 Our mornings are really important to us. It's the moment we're able to set our intentions for the day. If we're being honest, Alex has not always been a morning person. Honestly, he still wouldn't identify as one as Mike does  (which is crazy because he works night shift & switches his schedule around weekly). But creating a morning ritual has really helped us both go out into the world with a fresh mindset each day. It's just like everyone says —  you really can create a habit if you are consistent.
Something we talk about a lot is creating an experience. Both of us love to have the ultimate morning experience…. or as close to ultimate as we can get. We were just chatting with a few friends recently about how much this means to us. No matter what the situation may be, we always want to find a way to elevate it. That's where our morning routine comes into play. We try to be really mindful of everything we do. Even with something as simple as the mug we choose for our morning coffee. Mike always says that if he has the wrong mug in the morning, it can throw it all off… maybe just a bit dramatic?? We want to create an experience for ourselves because life is short so why not?? We really do think about how something as simple as choosing a beautiful mug will brighten our morning. When you take note of the little things, life becomes so much sweeter.
After drinking a large glass of water, we start our morning with a latte. Ever since buying a Nespresso machine, our morning caffeine experience has totally changed. Though we do still have a Keurig machine for the moments we just need a cup of coffee. Depending on the morning, we use one to two pods per latte.
Creating the perfect froth is something we've spent a lot of time working on. We've been through so many different brands of milk. There are a ton out there that claim to froth up but don't do the trick for us. We've landed on the perfect combo — Oatly + Natural Bliss Creamer (usually the sweet cream flavor). They both mix together really well and create the perfect froth. We use the frother that came with our Nespresso machine — it's incredible. If you're from our IG story family, you know that we like the perfect amount of "frothiness" in our coffee or latte. To accomplish this is simple, we mix  2 parts oat milk to 1 part creamer in our frother. Add a little cinnamon and froth together. We promise you, you'll love every moment of this. We also add a spoonful of marine collagen to our coffee for added benefits. This will also help give it a bit more creaminess.
Ingredients
Espresso (we use 2 Nespresso pods)
Creamer (1 part)
Oat milk (2 parts)
Collagen (if desired)
Touch of cinnamon