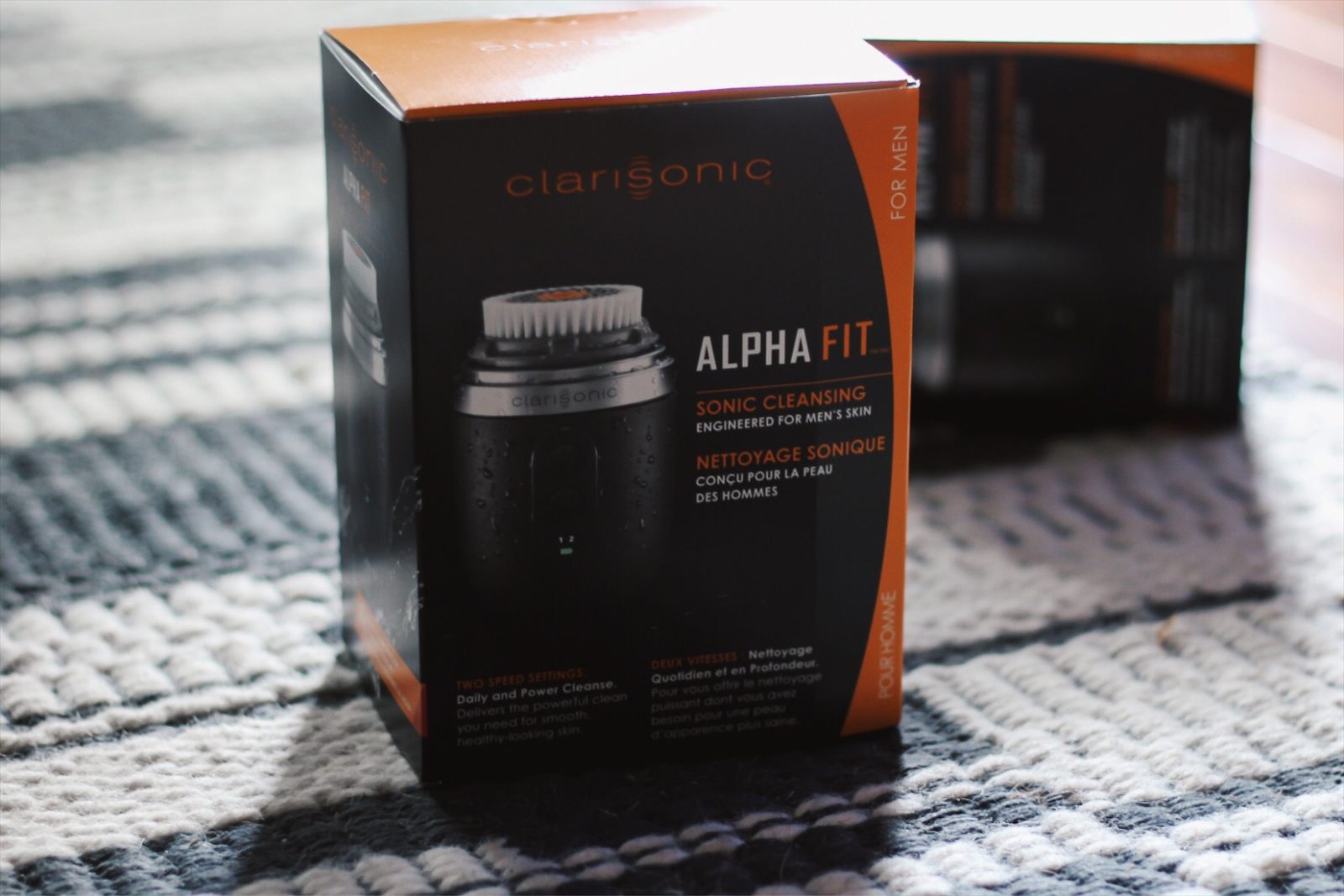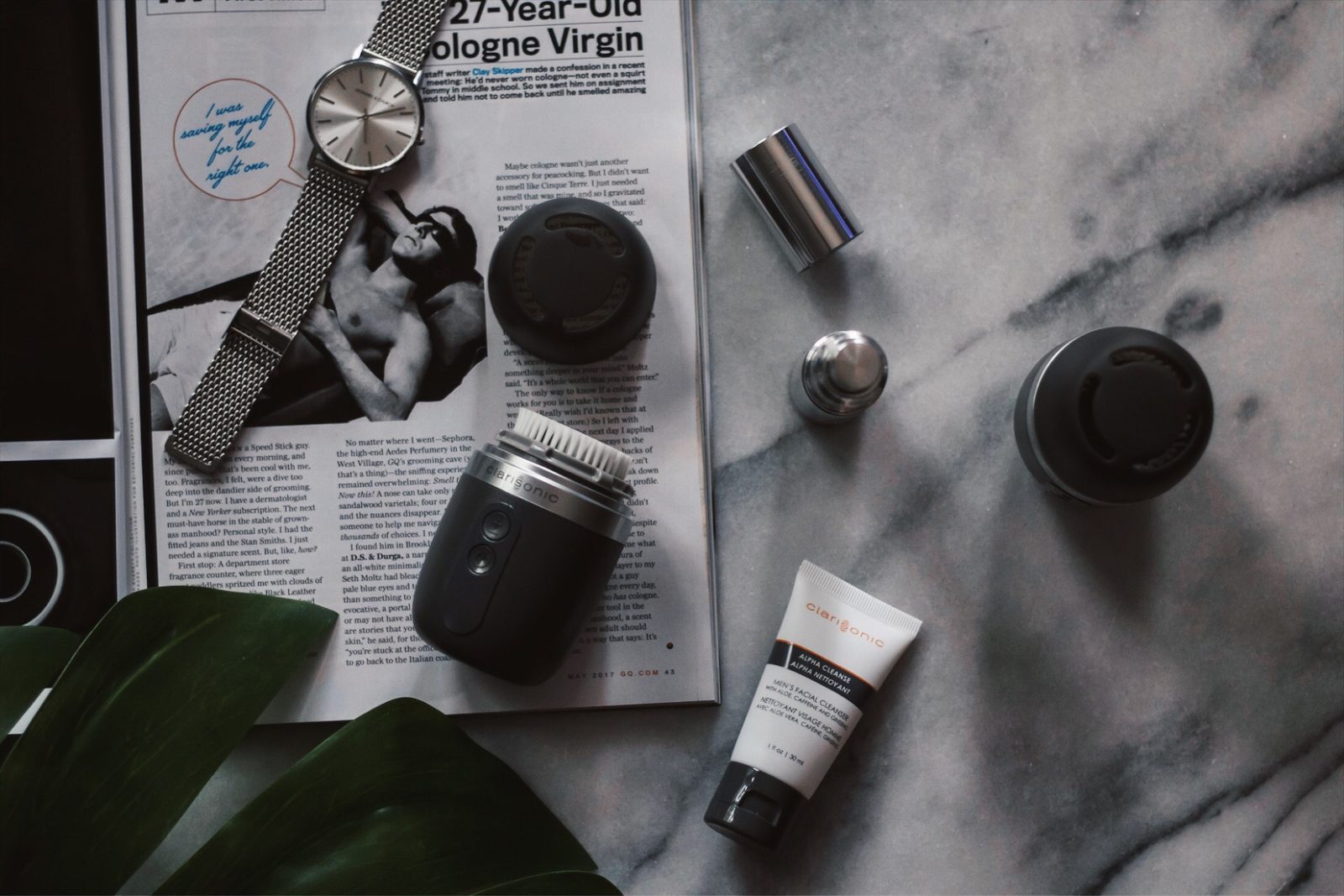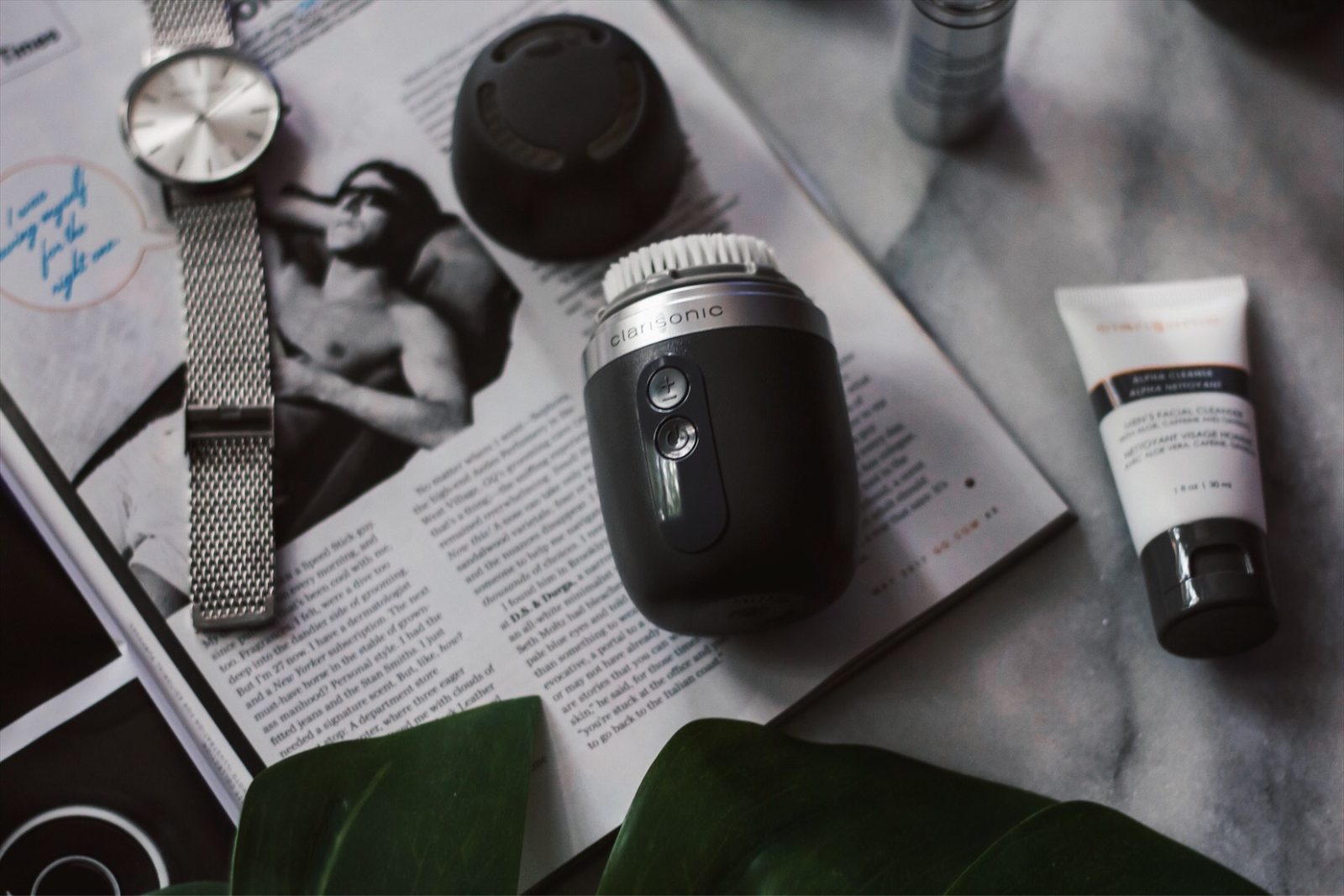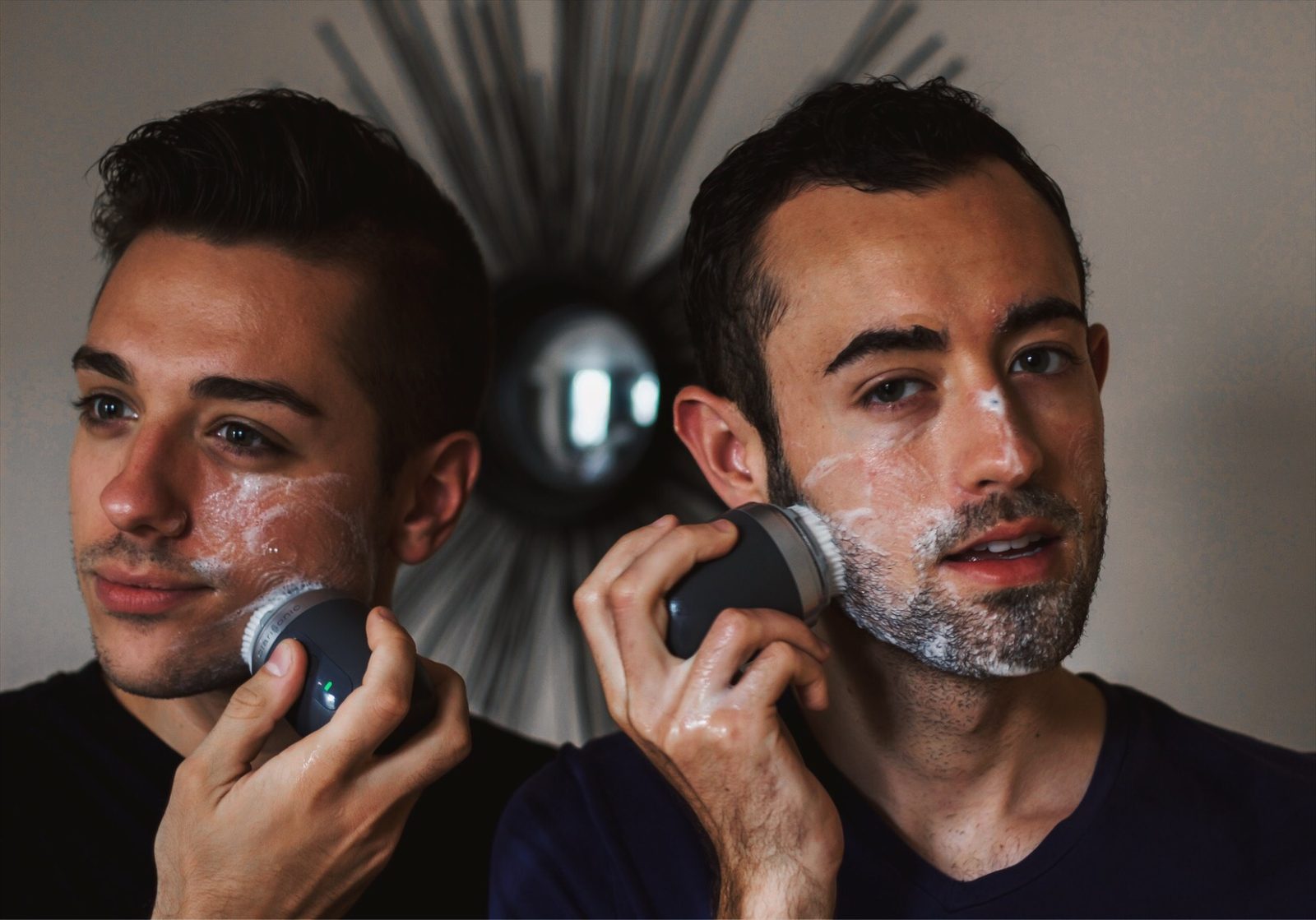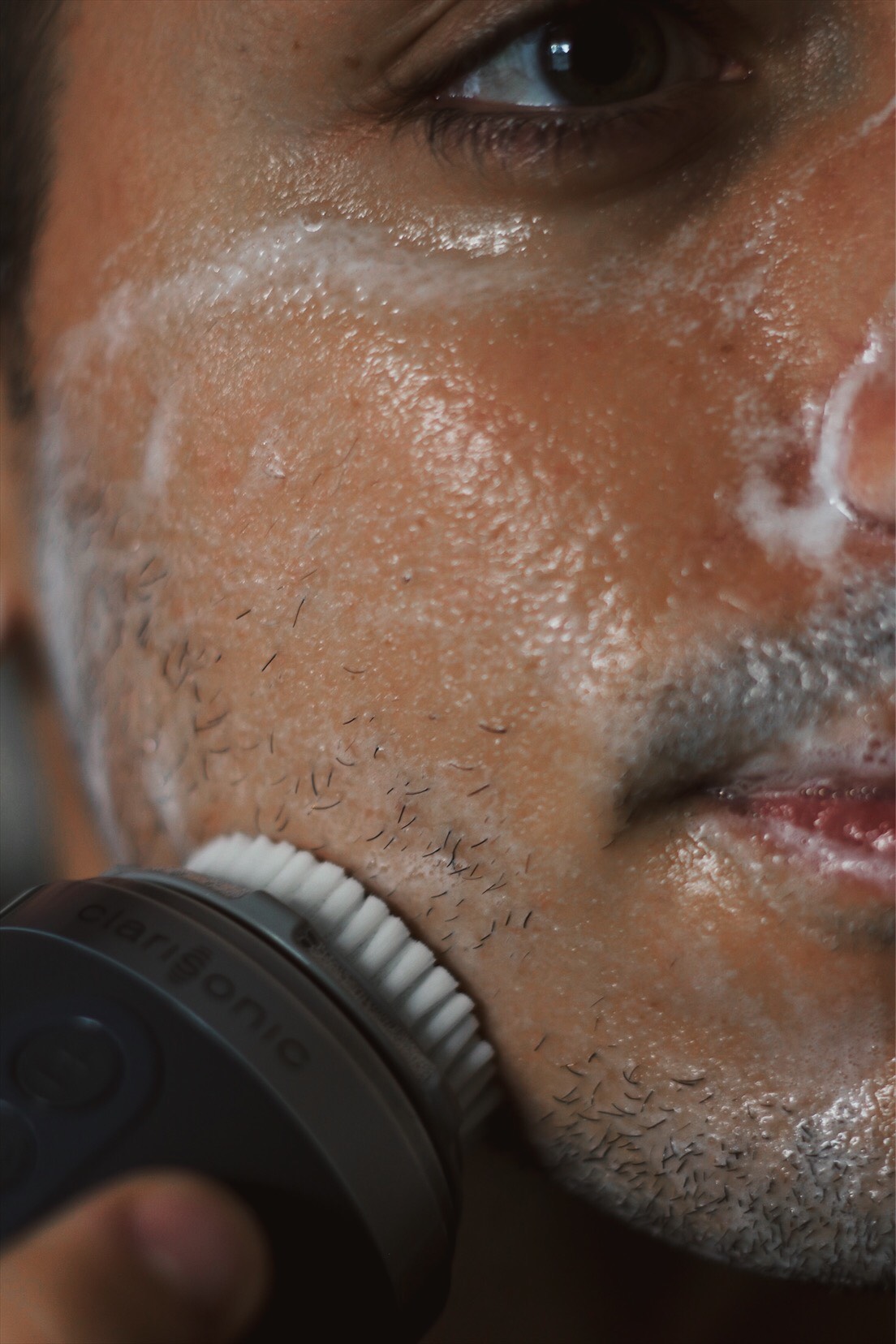 Hey, guys! How are you?! Hopefully, you've had a great week so far. We are so excited to finally share our thoughts on the Clarisonic Alpha Fit. We've been using a Clarisonic device for years and just recently discovered the Alpha Fit. For those of you not familiar with Clarisonic, it's this magical product that cleans your skin — laziness at its finest! Haha anything to make life easier, right?  Most people wash their face with their hands. Simple enough, right? The only problem with that is the actual "cleansing" part of it all. Your hands aren't capable of actually cleansing your skin and removing dirt, oil, and sweat. That's where the Clarisonic comes in. This device has a timer and helps direct you to get the best cleanse possible. When we first discovered Clarisonic, we were a bit apprehensive. We honestly thought it was just another scam to make us spend money. This was especially concerning since we are usually suckers for shiny new things. We know, we need more willpower.  After using it a few times, we quickly realized it was exactly what our skin needed. Fast forward a few years, we've recently discovered the Clarisonic Alpha Fit. Shiny new thing?Yes and no. It is new (and shiny) but it actually works! For starters, this is for all the guys out there. The whole idea behind this device is to help men achieve cleaner skin and a closer shave. The first thing we noticed about the Alpha Fit was the size and shape. The typical Clarisonic device is somewhat long and has a handle to hold onto. That's not the case here. This device fits in the palm of your hand. We love how easy it is to hold this Clarisonic. It also doesn't take up a ton of space in your shower. This is a good thing since we don't really have that much space, to begin with!
Now, aside from the shape, it has to actually work. We always give you guys the honest truth. You don't ever have to worry about us saying something to simply say it. We honestly love using this on a daily basis. Though it is safe enough to use daily, those with sensitive skin may want to use it every other day. You don't want to damage your skin or cause any irritation. If you are a first time user of any Clarisonic, you need to be aware of one thing. You WILL breakout when you first start using the device. Don't be alarmed! It's actually so good for you. The whole "breakout" part is no fun but it's totally worth it. The device cleans skin 6x better than hands alone. It will literally pull out all of the dirt and nasty stuff deep down in your pores. We noticed the breakout for a few days and then our skin was acclimated to the deep cleanse. We honestly love this part of using the Alpha Fit or any other Clarisonic. We want to get rid of the dirt and grime on our skin and this helps us do that.
We've been using the Alpha Fit twice a day for almost a month. Our skin texture has definitely improved. After each use, our skin feels incredibly soft. It never felt that soft after using just our hands. You guys know that feeling you get after a shower? You feel so clean and refreshed. That's what it feels like after using this device. Before we even step out of the shower, we can feel the difference in our skin. After using it just a few times, we literally said "Omg this actually works" to each other.  We also feel like our skin care products absorb into our skin much better. It's like our skin is actually able to take it all in now that the dirt is gone. It's a win-win for us! Our skin is clean and our products work so much better.
There's one more thing we need to tell you about this device. One of the main purposes of the Alpha Fit is to help guys get a closer shave. The device has two settings. The first setting is for men with clean-shaven skin and the second is for the bearded guys out there. Though we both have facial hair, Mike is usually always clean-shaven. On the other hand, Alex does like to keep facial hair. The first setting helps clean your skin and prepare it for a close shave. The second setting helps navigate through facial hair to help clean your skin AND hair. Alex has noticed a pretty big difference. Though it's not very long, it does feel and look a lot smoother. We can only imagine how it feels for guys with much longer beards. It can be hard to wash the skin underneath your facial hair. It's not like you should forget about the part of your face. Your skin needs love, especially if it's covered by hair.
We plan on continuing to use the Alpha Fit every day. We really want to see the long-term results. We would love to see if it really does help improve shaving on a daily basis. We'll keep you guys updated on the results over on Instagram! Make sure you're following along at @alexandmike.
We hope you guys have an amazing weekend! Until next time…
---
SHOP THIS POST

---
[jetpack_subscription_form]