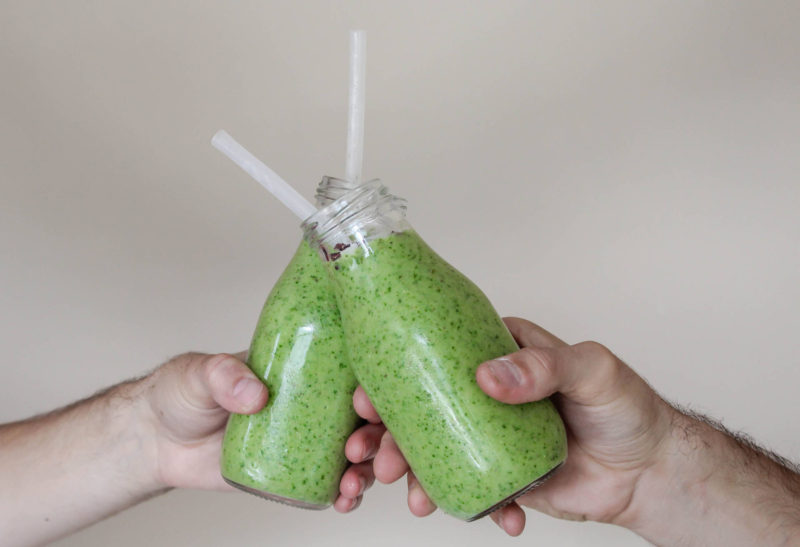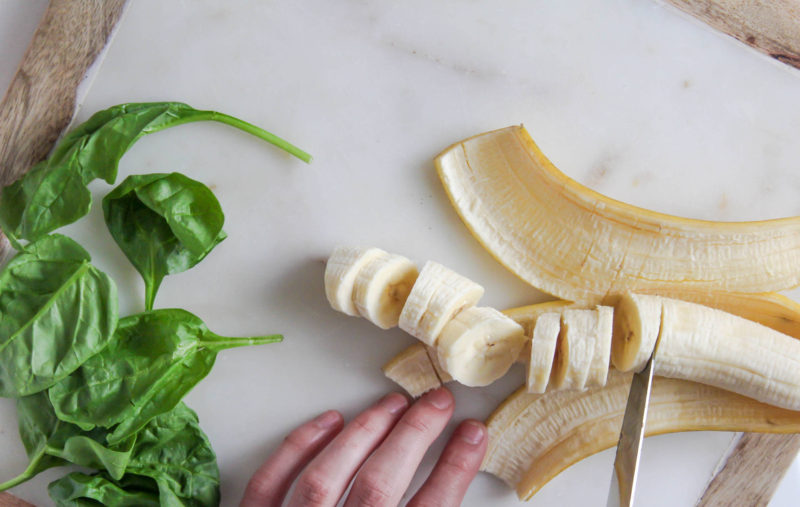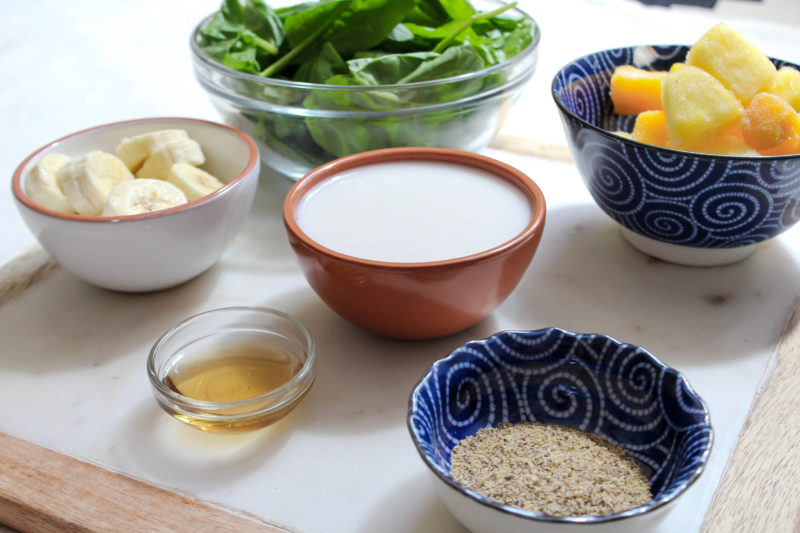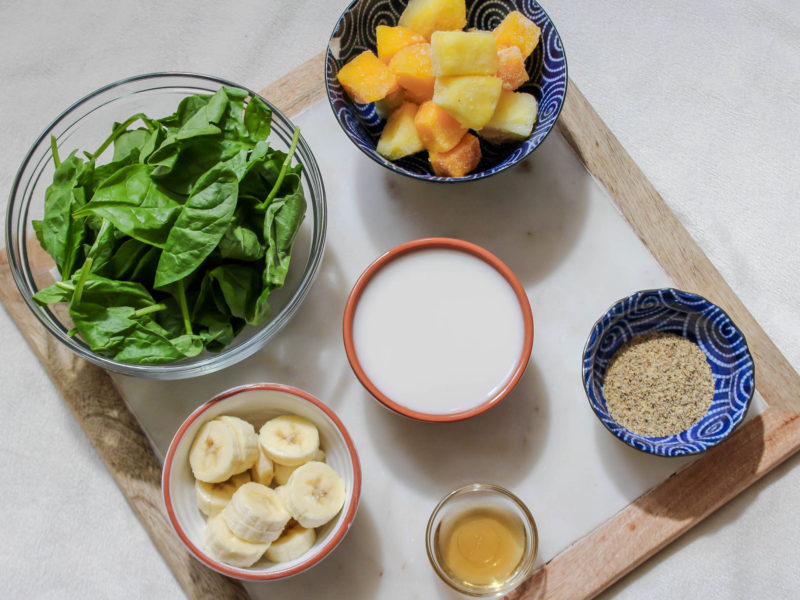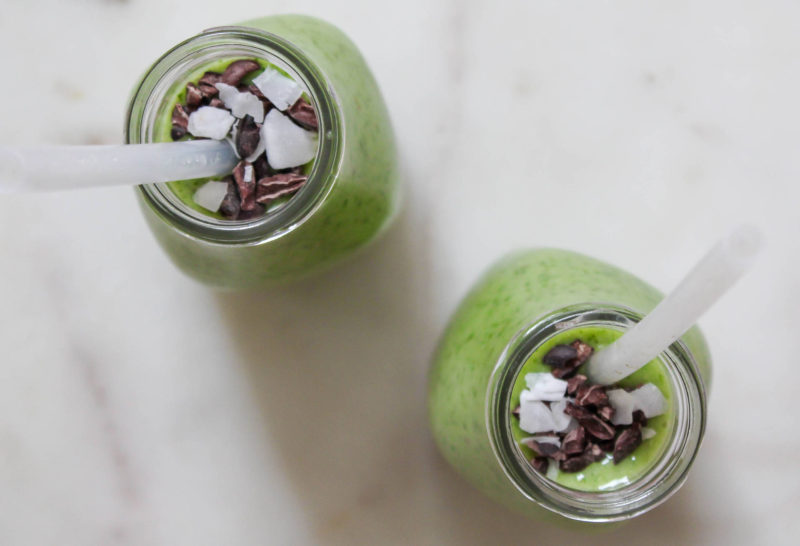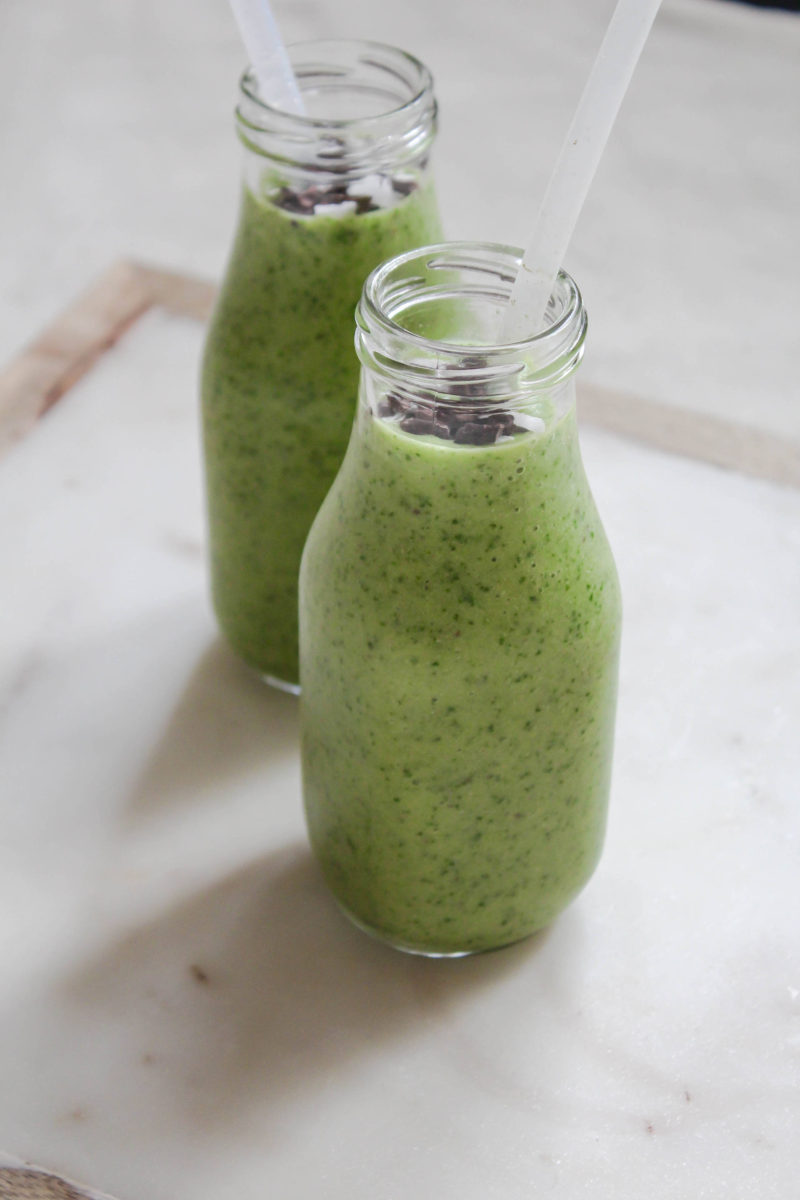 It seems as if everyone is just as obsessed with smoothies as we are. Well, we're giving you guys our go-to green smoothie recipe. It's so important to get your daily greens. We happen to love eating our veggies but we know not everyone feels the same way. Smoothies are your answer! Greens are easily disguised in this yummy cup of deliciousness. You won't even remember that you're actually eating something that's good for you! We find ourselves turning to this recipe more times than we can count. It's perfect for the morning. Fuel up for whatever the day throws at you. We also love having this for an afternoon snack. When we find ourselves craving some not-so-healthy snacks, this green smoothie is there to save the day.
---
THE PERFECT GREEN SMOOTHIE
INGREDIENTS
 1 Cup of Spinach
Handful of Frozen Pineapple
Handful of Frozen Mango
1 Banana
1 Cup of Vanilla Almond Milk
 1 Tablespoon of Chia Seeds
1 Tablespoon of Flax Seeds
1 Tablespoon of Organic Raw Blue Agave Nectar
DIRECTIONS
Combine ingredients in high-speed blender. Blend until you reach your desired smoothie consistency.
OPTIONAL: We have a serious sweet tooth. We like to top our smoothie with organic cacao nibs and coconut flakes. This is totally optional but does give your smoothie an extra punch of sweetness.
---
We highly suggest trying this recipe out. Aside from the fact that it takes barely any time at all to make, it's healthy AND delicious! Let us know if you get a chance to try this out! Until next time…
---
[jetpack_subscription_form]