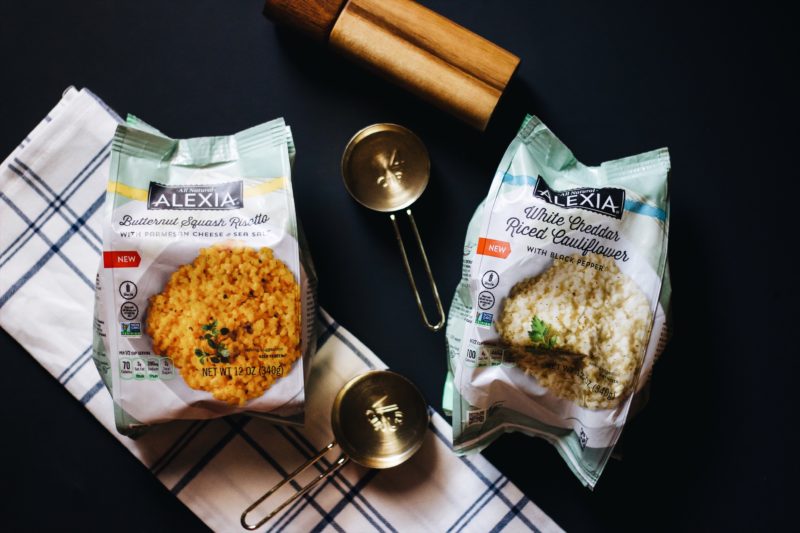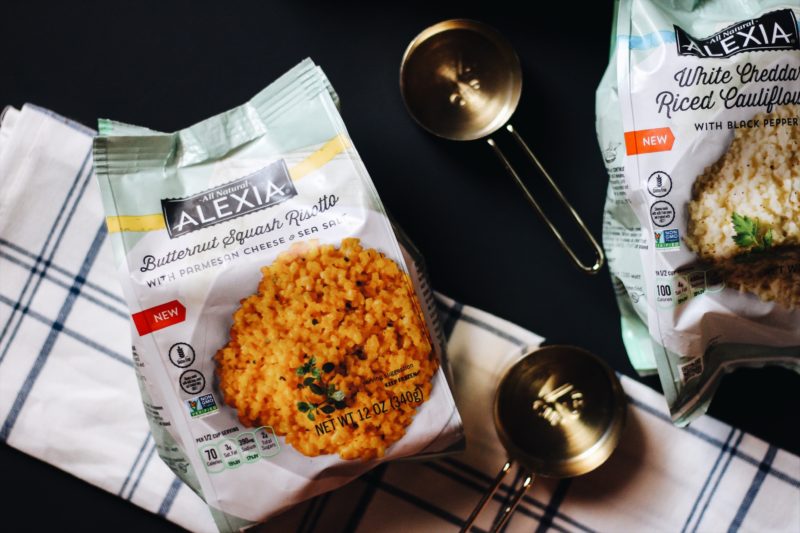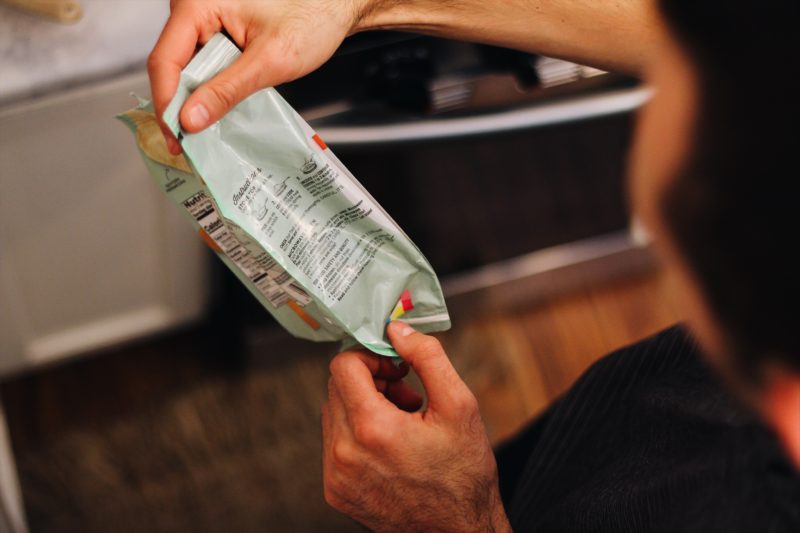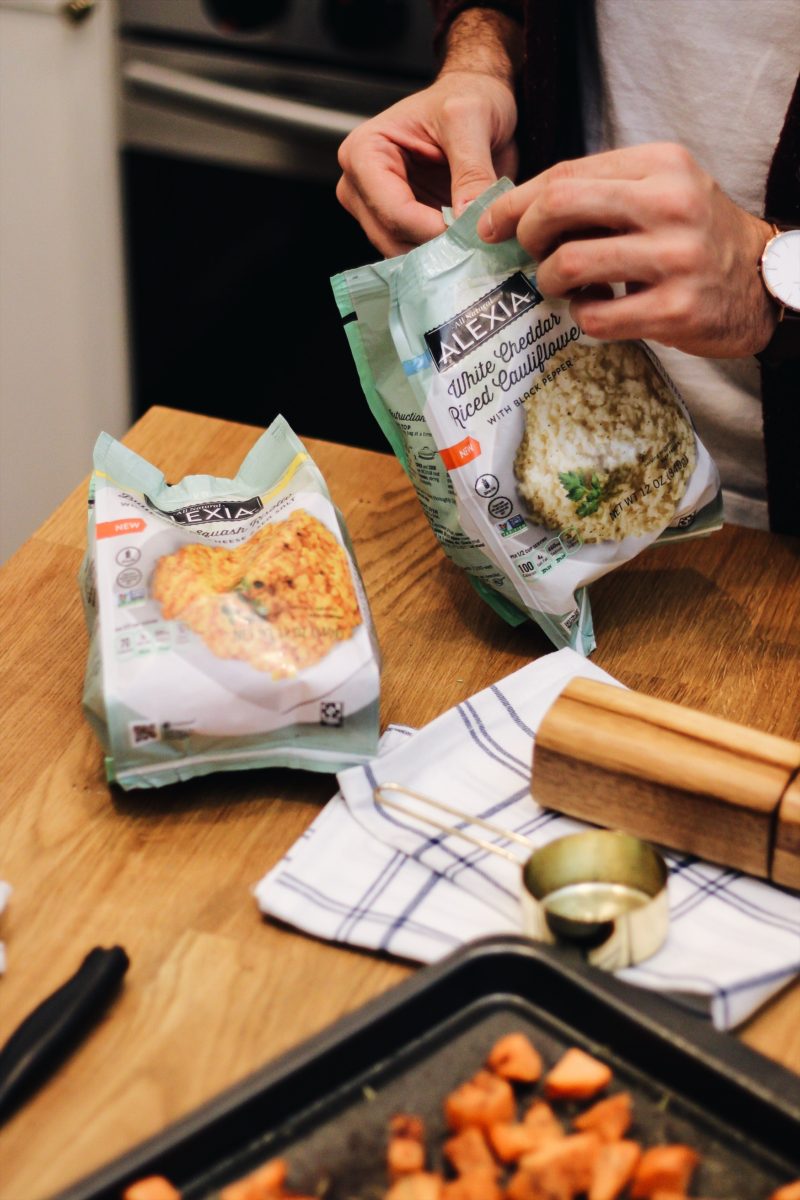 This post is sponsored by BabbleBoxx.com on behalf of Alexia
As much as we love going out for dinner, nothing beats a home-cooked meal. To be honest, we love the actual act of cooking. Especially because it's a great way to do something together. We can both play chef while chatting over a glass of wine. All of this happens while Toby is staring at us, begging for food. But seriously, we love cooking together. The cherry on top is when we get to cook for our friends and family. You guys might have seen Mike's grandma on Instagram recently (Mike actually calls her Gramz – yes that's a "z"). We decided to invite her over for dinner. She lives only a few blocks from our house so there really isn't any excuse not to! Plus, she's the funniest woman in the world.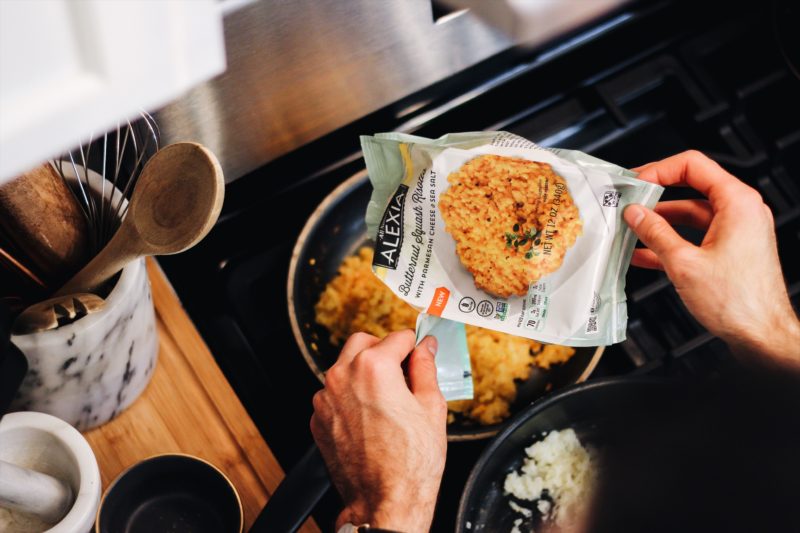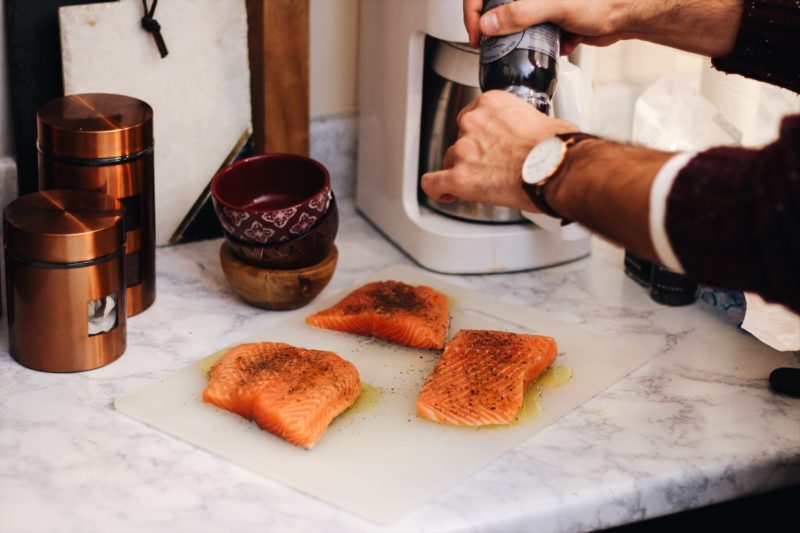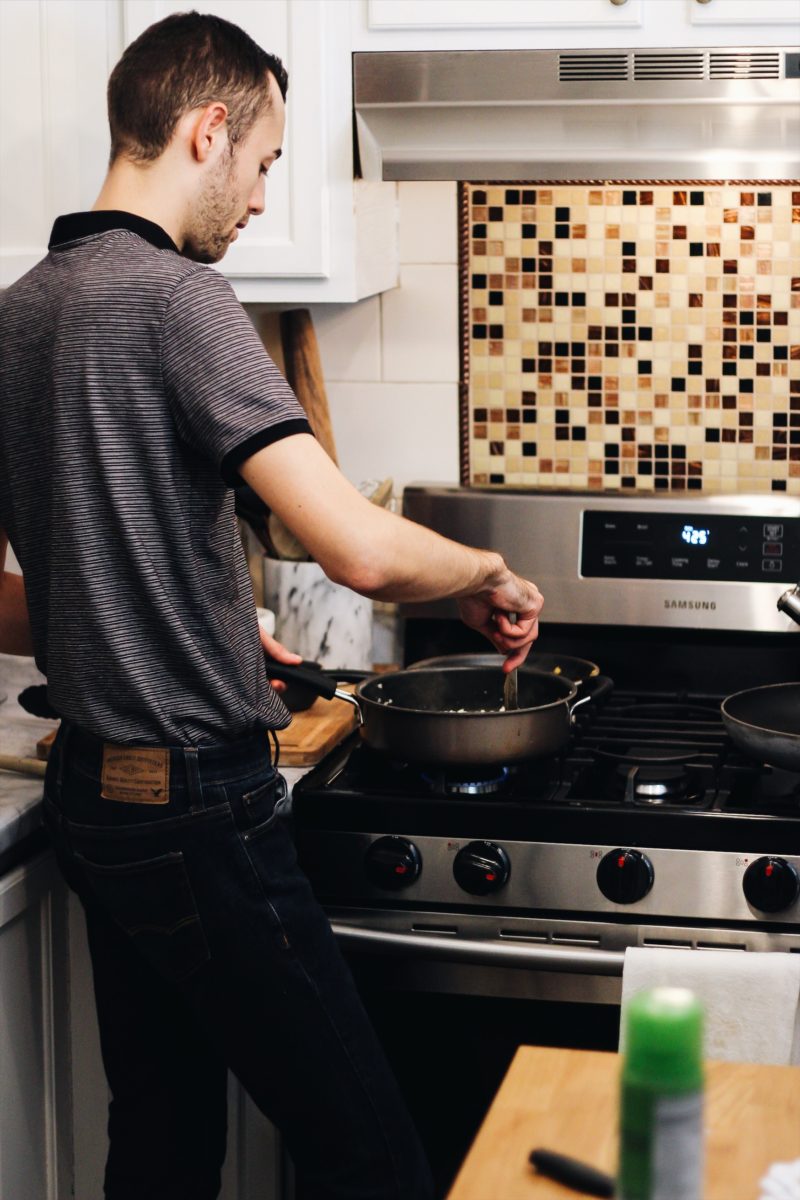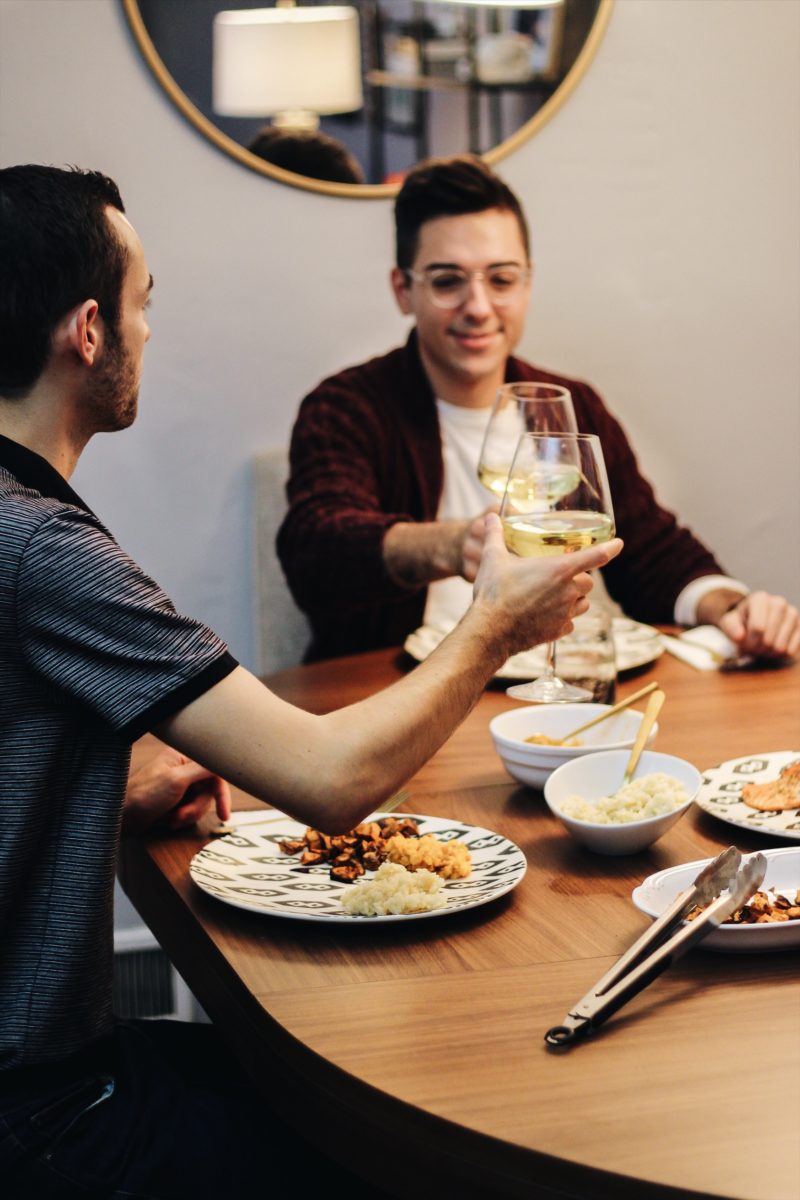 We decided to make Salmon for dinner. It's not only simple to make, it tastes amazing! That's the thing, guys. We love cooking but it has to be simple. We'd rather be sitting around the table talking with family than running around the kitchen like crazy. We keep is simple with our salmon. We season with olive oil, salt, pepper, dill, and lemon juice. That's it! Cook each side for 5-6 minutes in a large skillet and voila! Now, for the sides, we wanted to keep the simple trend going. We recently discovered the new Alexia vegetable sides. OMG! We've had the rosemary fries from Alexia but never the vegetable sides. Seriously, guys, these are so good — Gramz totally approved! We went with the riced cauliflower and butternut squash risotto. The great thing is both of these sides are tasty starch alternatives. We're honestly suckers for veggies and these do the trick. Especially when you take them from average to something special. The number one thing we look for when shopping for food is that little gluten-free emblem. Most of you know that Mike is allergic to gluten so that's a big thing for us. We also try to always look for healthy options. Remember, life is a balance. That's why we have a glass candy jar filled with candy corn sitting on our counter right now. HELP, WE CAN'T STOP EATING THEM. But that's why we try to eat healthy most of the time. Both of these sides are also Non-GMO Project verified and use organic dairy ingredients. That's a win for us. But aside from all of this, the sides cook in LESS THAN 10 MINUTES! We literally threw it on the stove and it did its thing. We didn't have to add anything. #LazyAF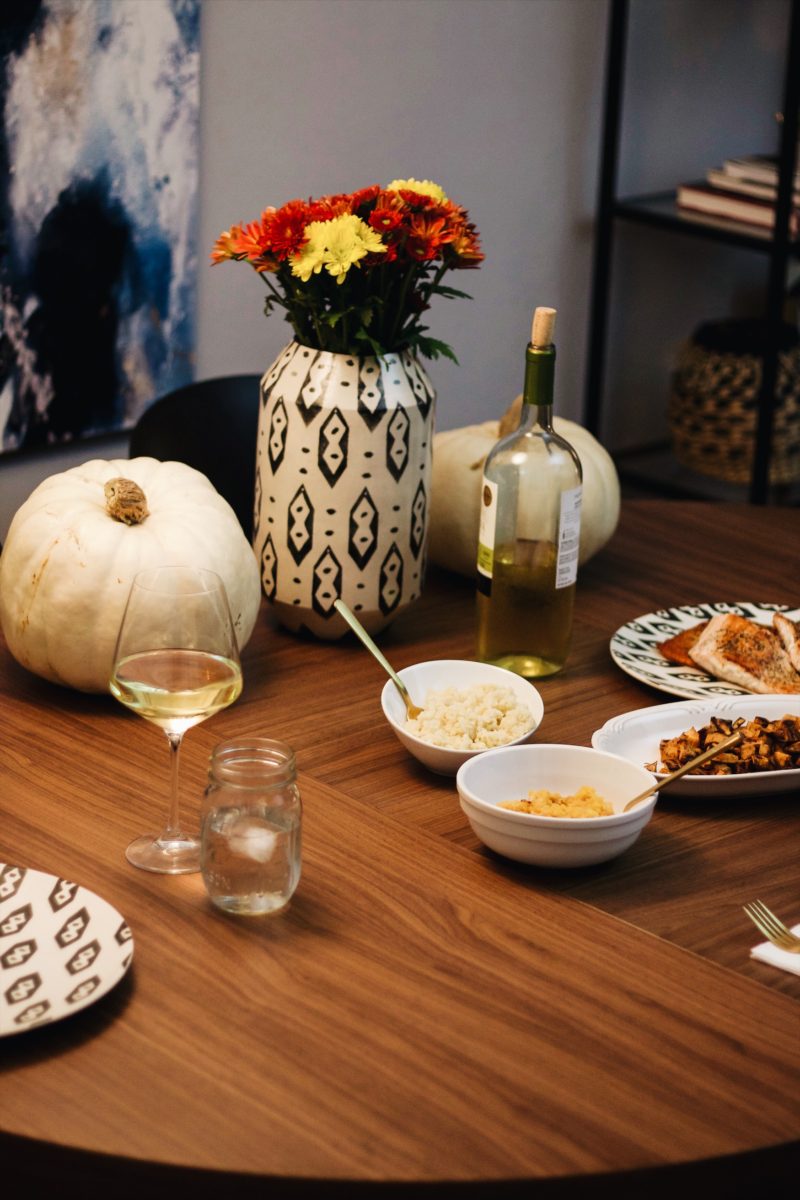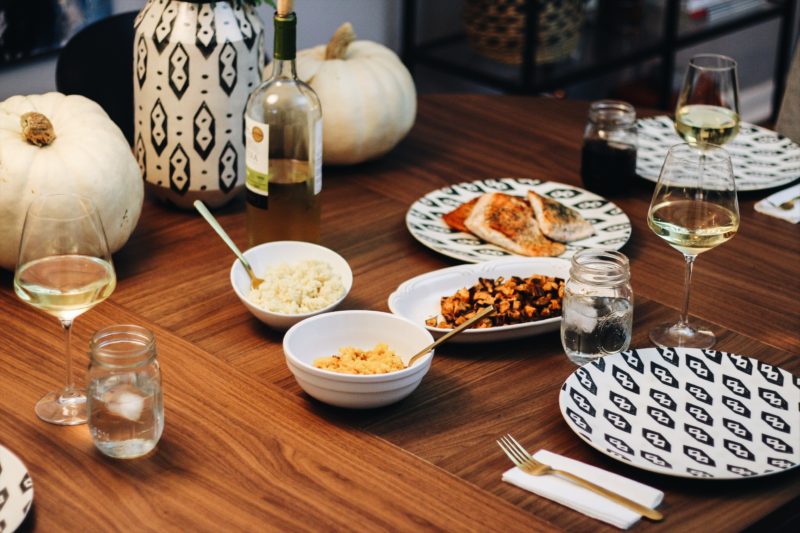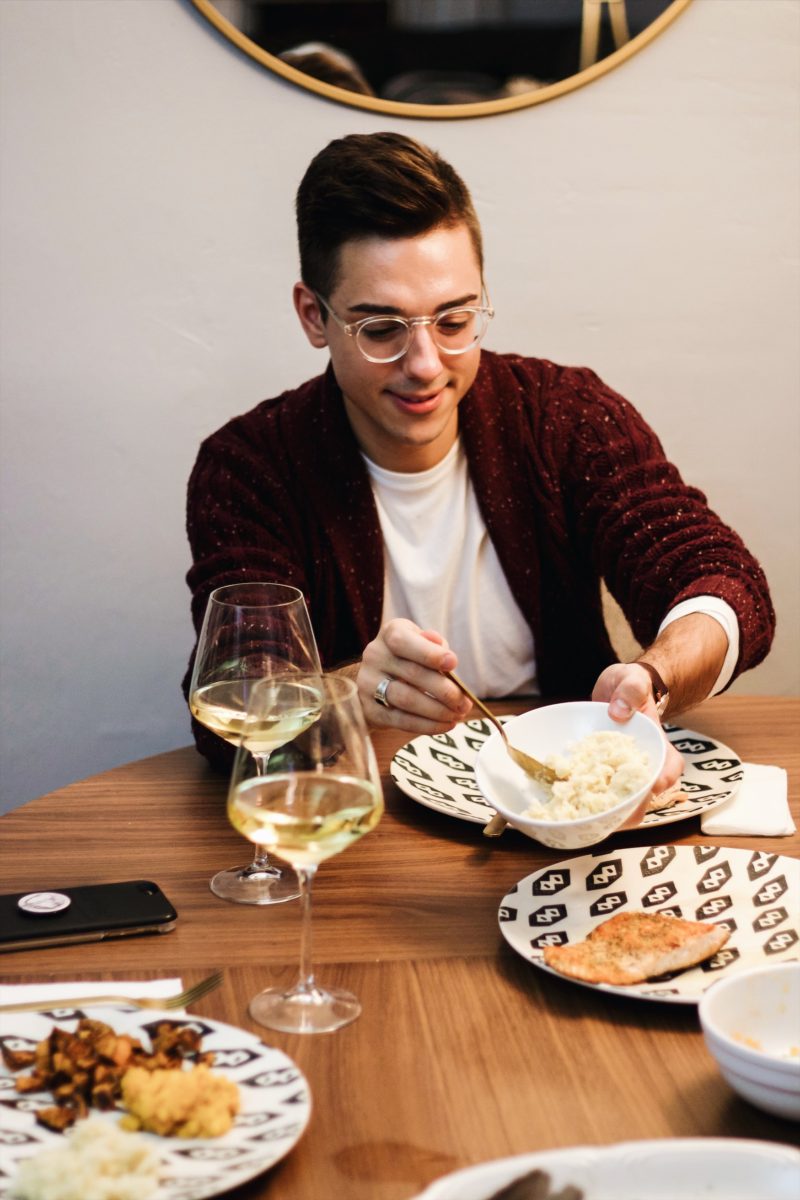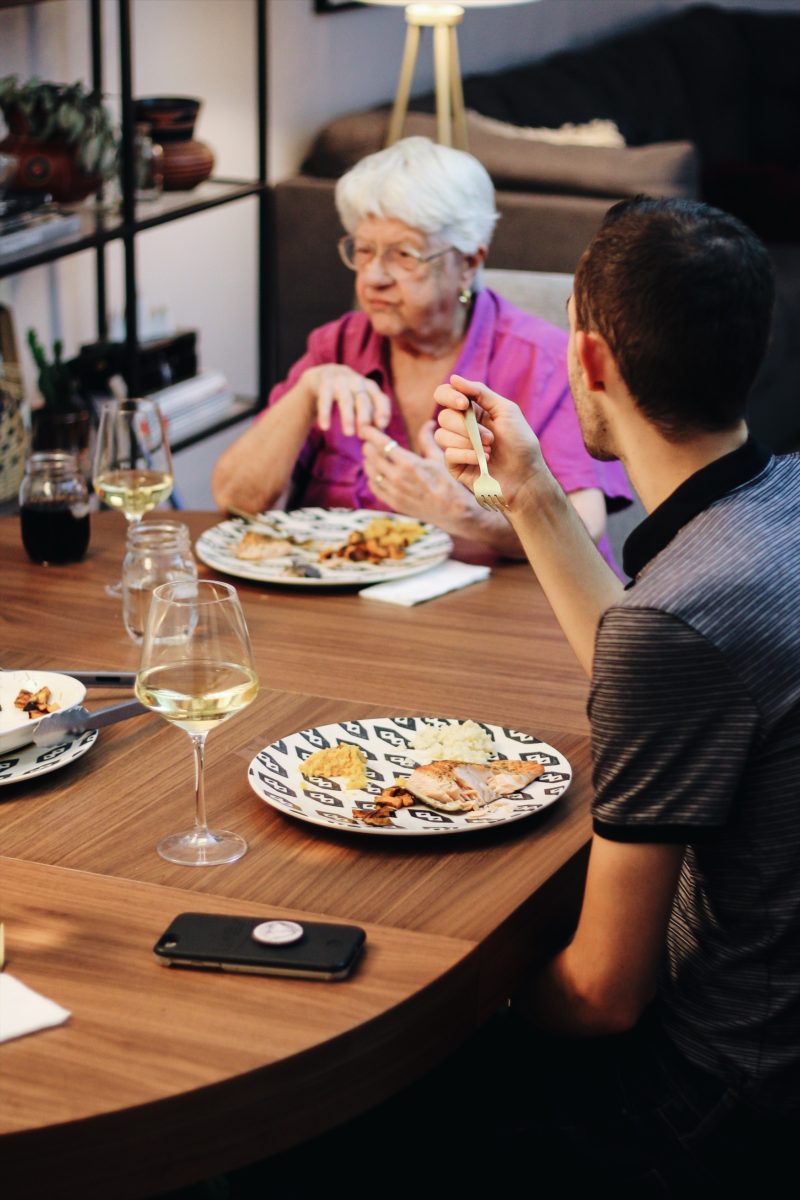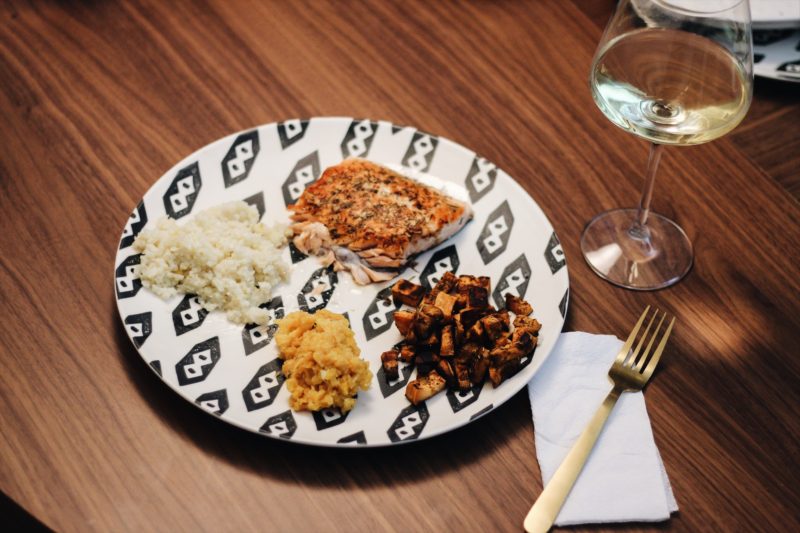 We had such a great time sitting around the dinner table listening to Gramz talk about her life. She loves telling us stories (usually multiple times – who can relate?). But that's the best part. We get to sit back and have a connection to another time. We'll always cherish those moments. Hopefully, you guys get the chance to do the same thing soon with your family. Invite someone over and whip up a simple meal. We highly suggest picking up a few of these sides. Side note: you'll want more than one bag because they go pretty fast!
Let us know what you think of this meal in the comments below! Until next time…
---
[jetpack_subscription_form]