Last month we had ourselves a little staycation in the city. We stayed at The Logan for two nights. If you aren't familiar with Philly hotels, The Logan is right in the middle of Center City. Fun fact: the building used to be the old Four Seasons. But years back, it was totally transformed into a new luxury hotel.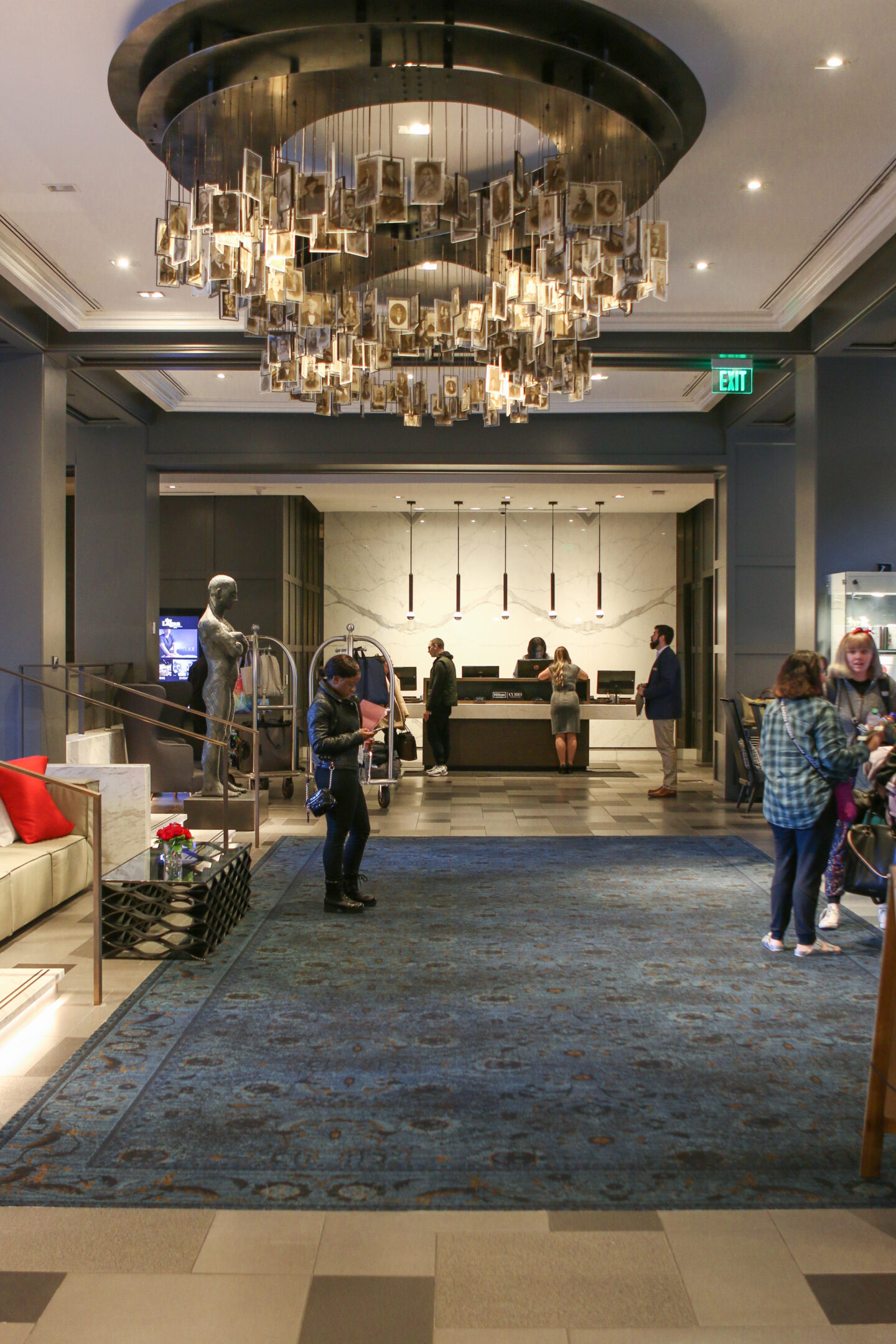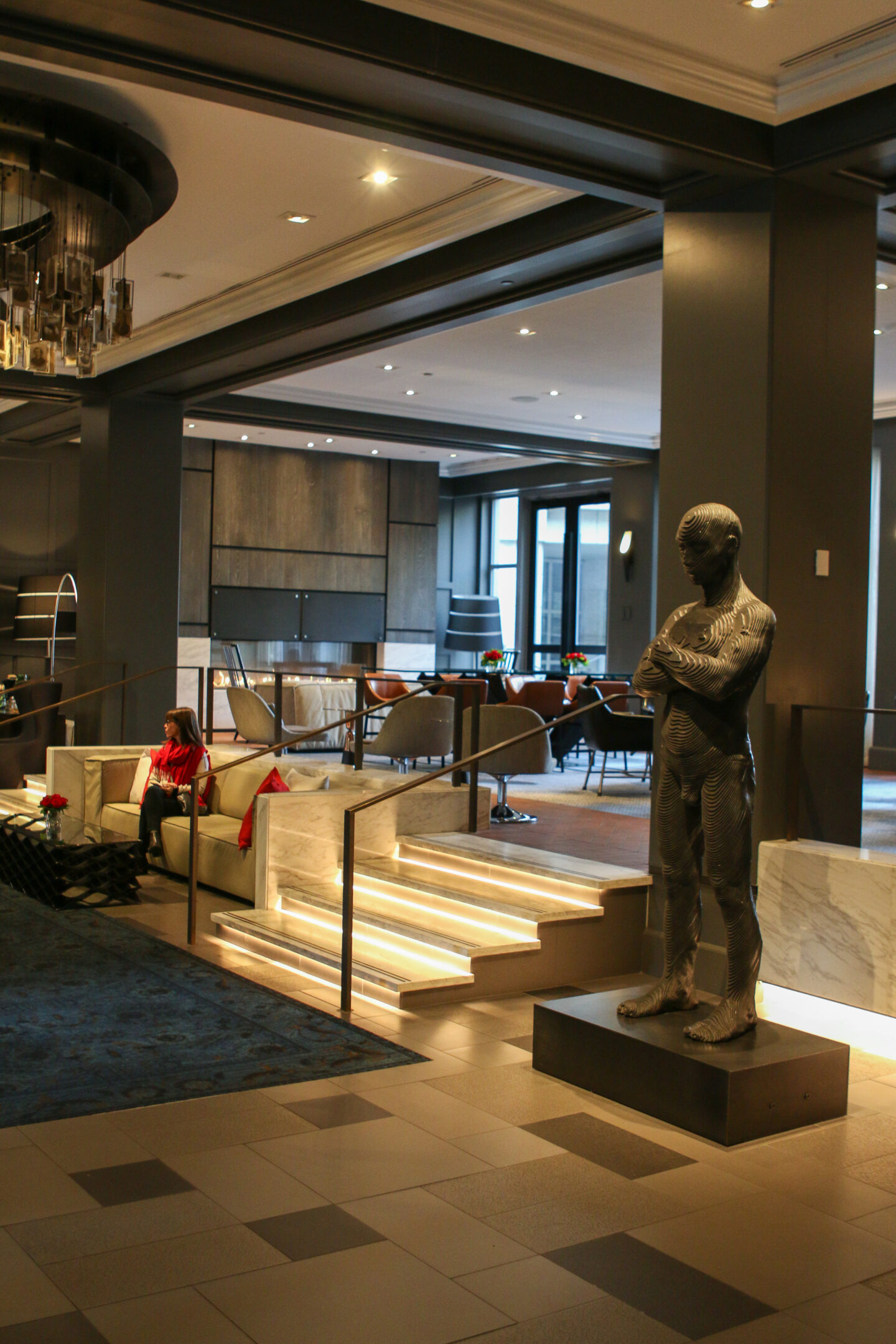 We seriously tell everyone that staycations are one of the best getaways you can do.  It's the perfect way to explore your city through a new lens. Plus, it's a lot more affordable than flying somewhere. We usually suggest staying somewhere for two nights — one night just isn't enough by the time you check-in.
We checked in on Wednesday around 4 PM. We toured the hotel and settled into our room. We were greeted with the sweetest welcome — a cheese board, cocktails, and personalized robes. Like they clearly knew the way to our hearts. It was the best way to kick off the mini vaca. After we changed for the night, we headed up to the roof for a cocktail at Assembly. If you've never been to this spot, you are missing out! It has one of the best views in the city and really yummy cocktails. Since it's almost winter, we stayed inside. But they do have an outdoor patio with fire pits. We chilled there for a while then headed downstairs for dinner.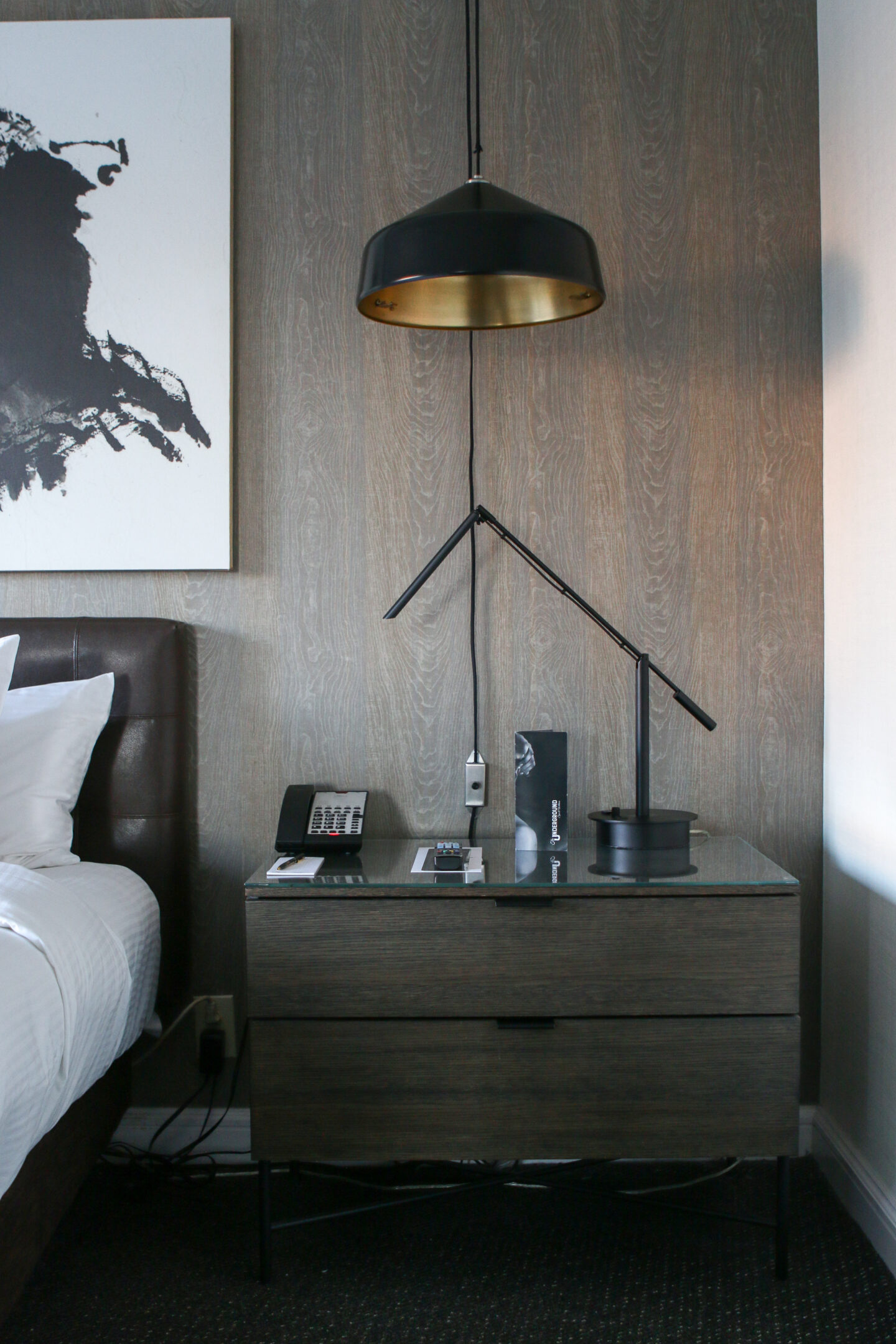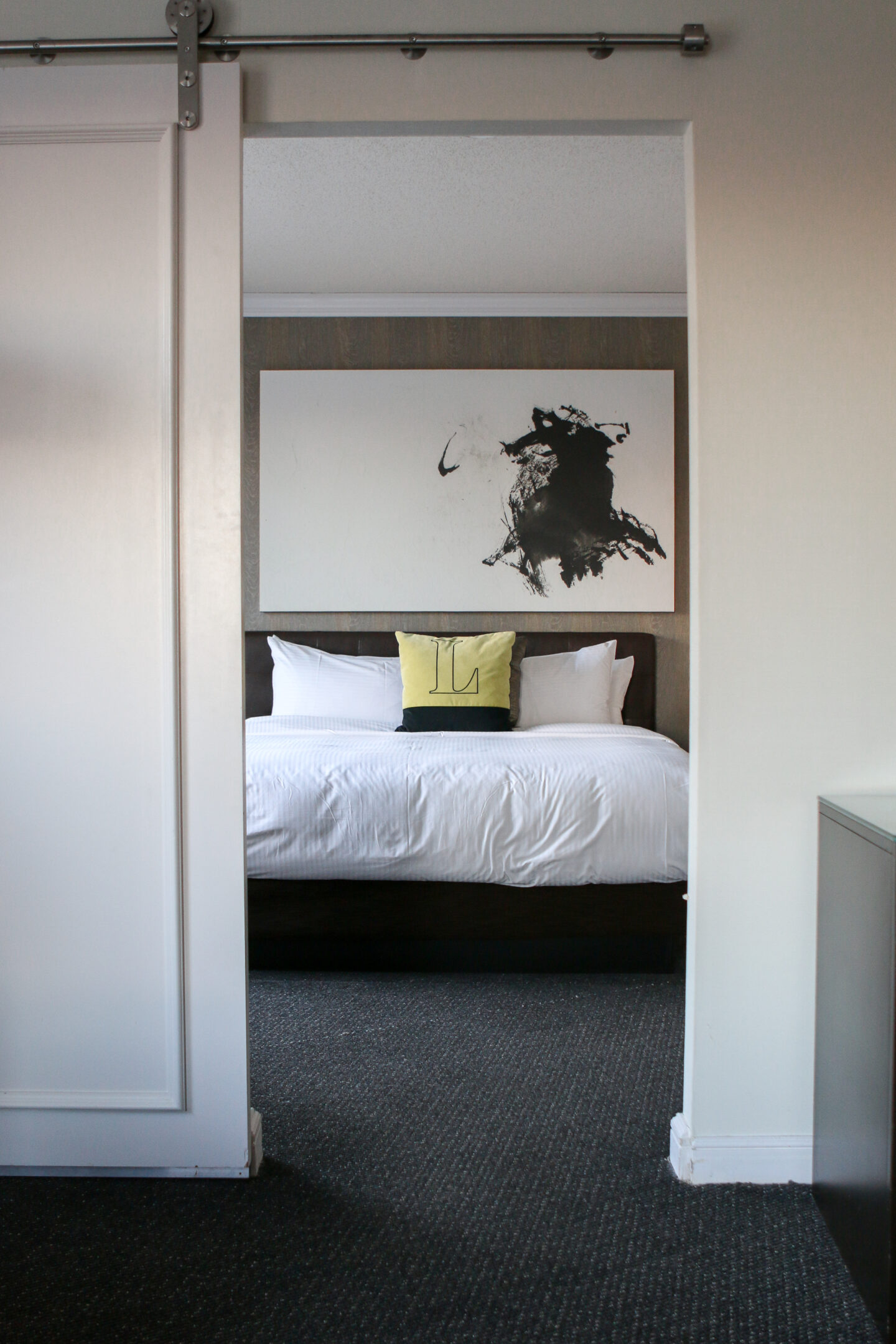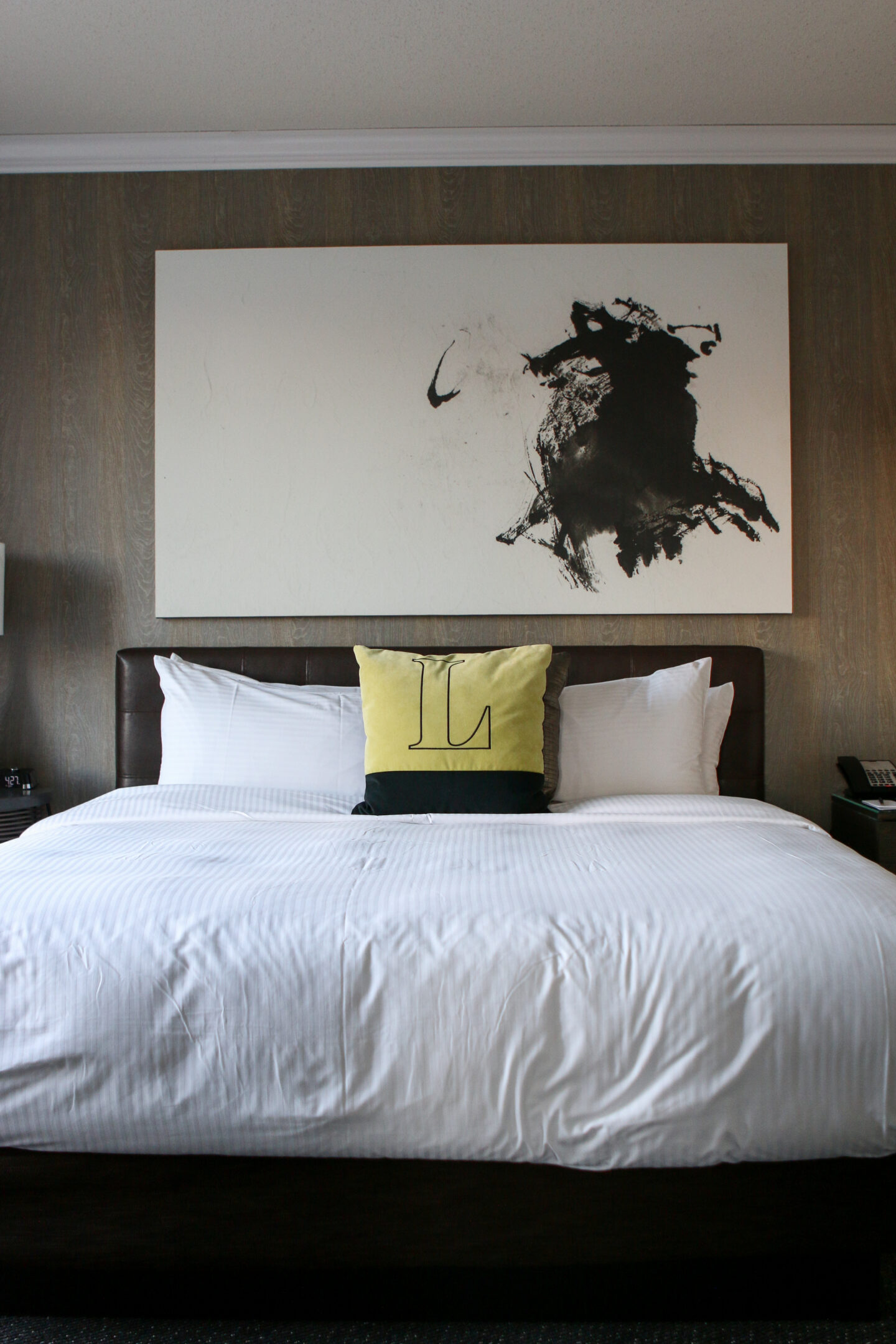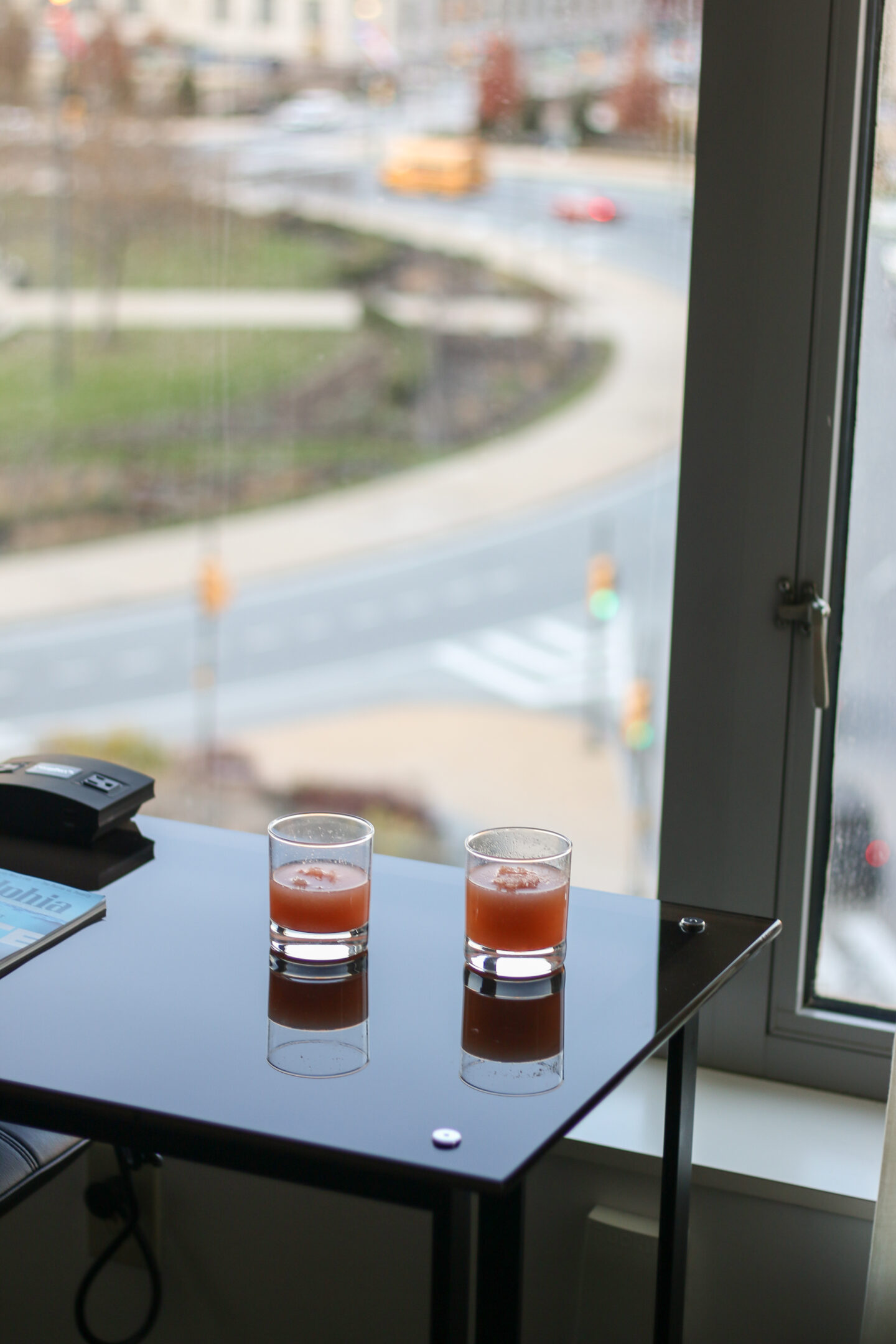 We had heard soooo many good things about the hotel's restaurant — Urban Farmer. We had never tried it before so we were super excited for dinner. We were told to try to cauliflower steak and WOAH. It did not disappoint. If you like a hearty meal but don't want to eat meat, try this! We tried a few other dishes and even got a cheese lesson by an expert. Hello, cheese heaven!! We ate way too much to have dessert but it was all worth it. We literally rolled ourselves upstairs and went to bed early that night.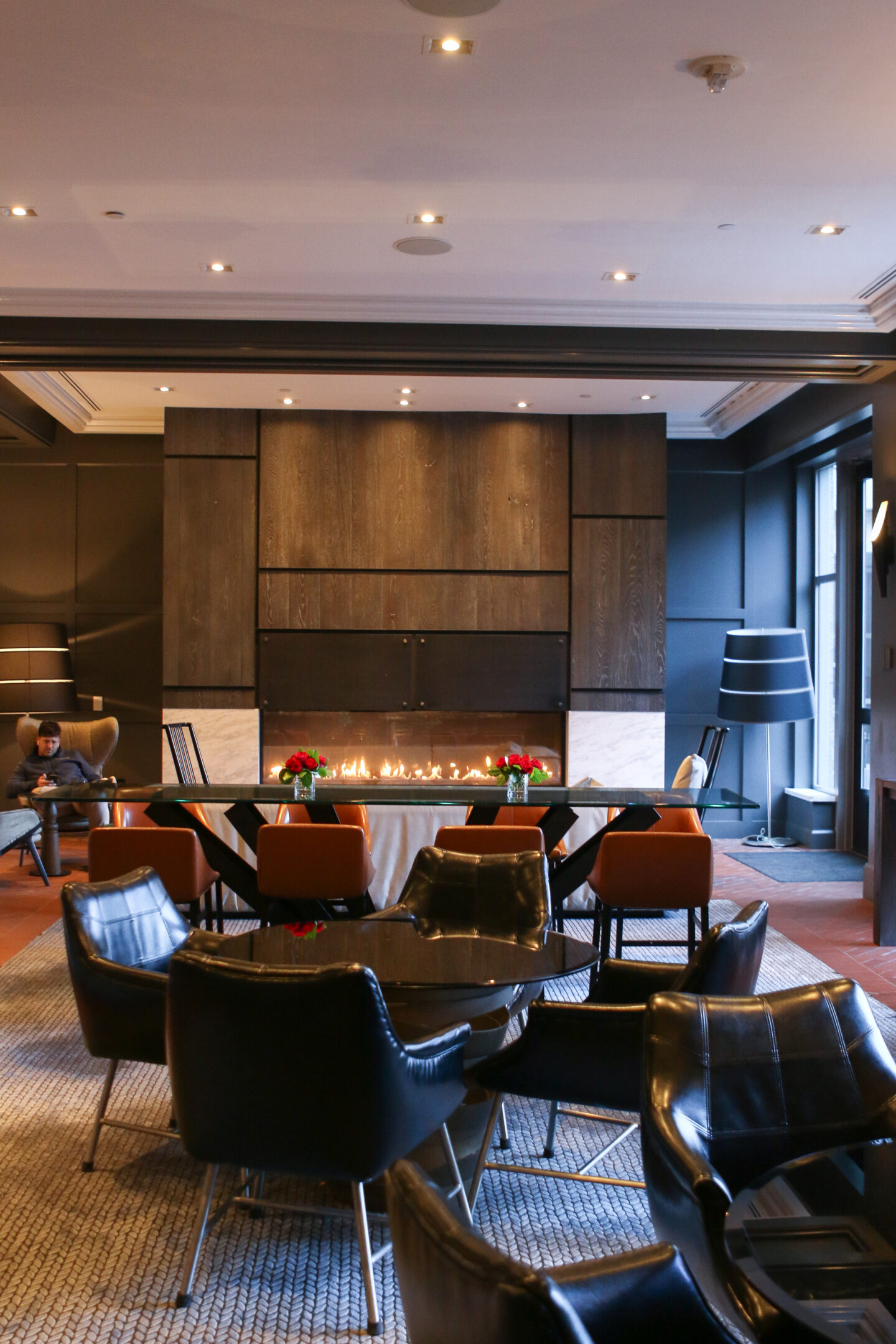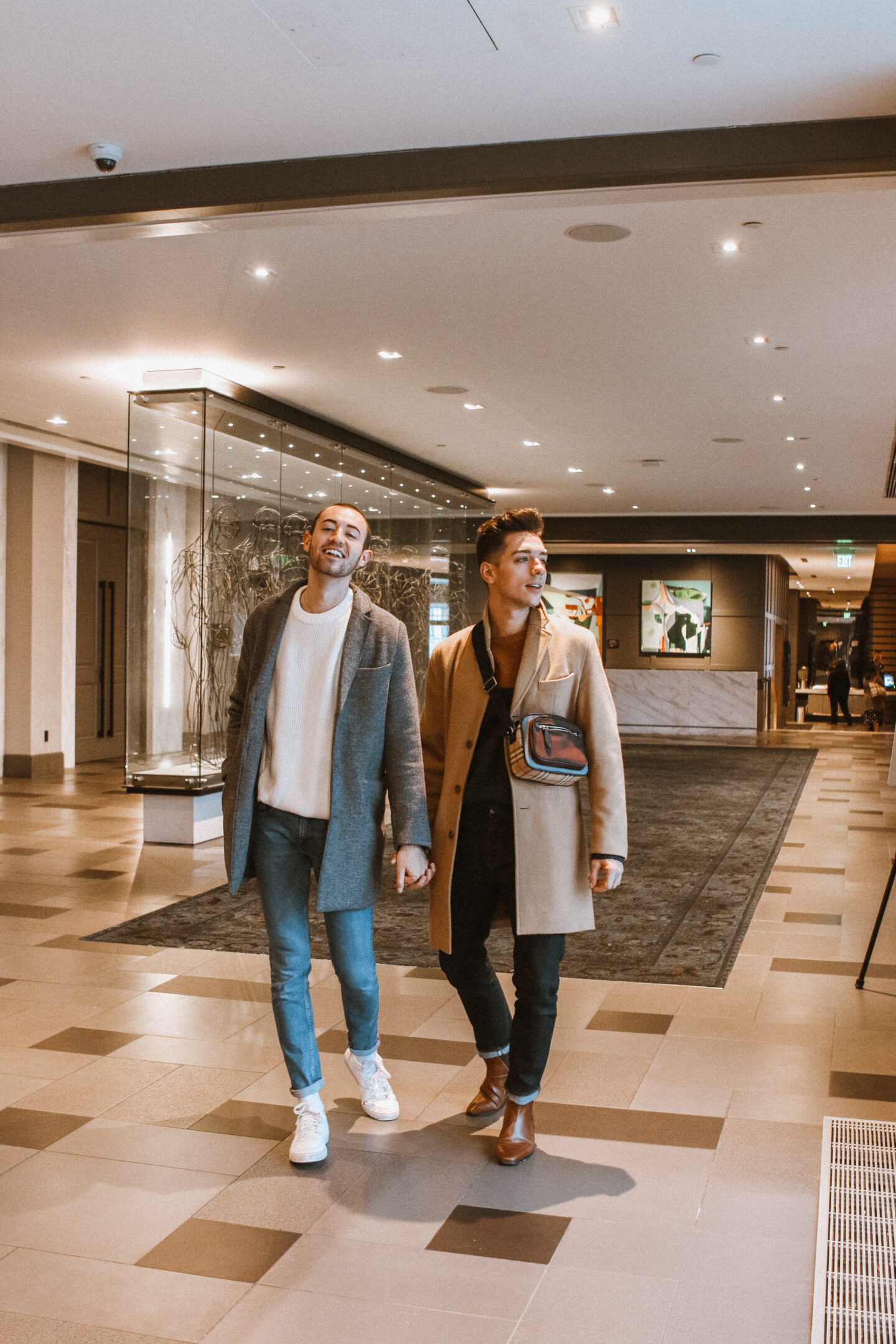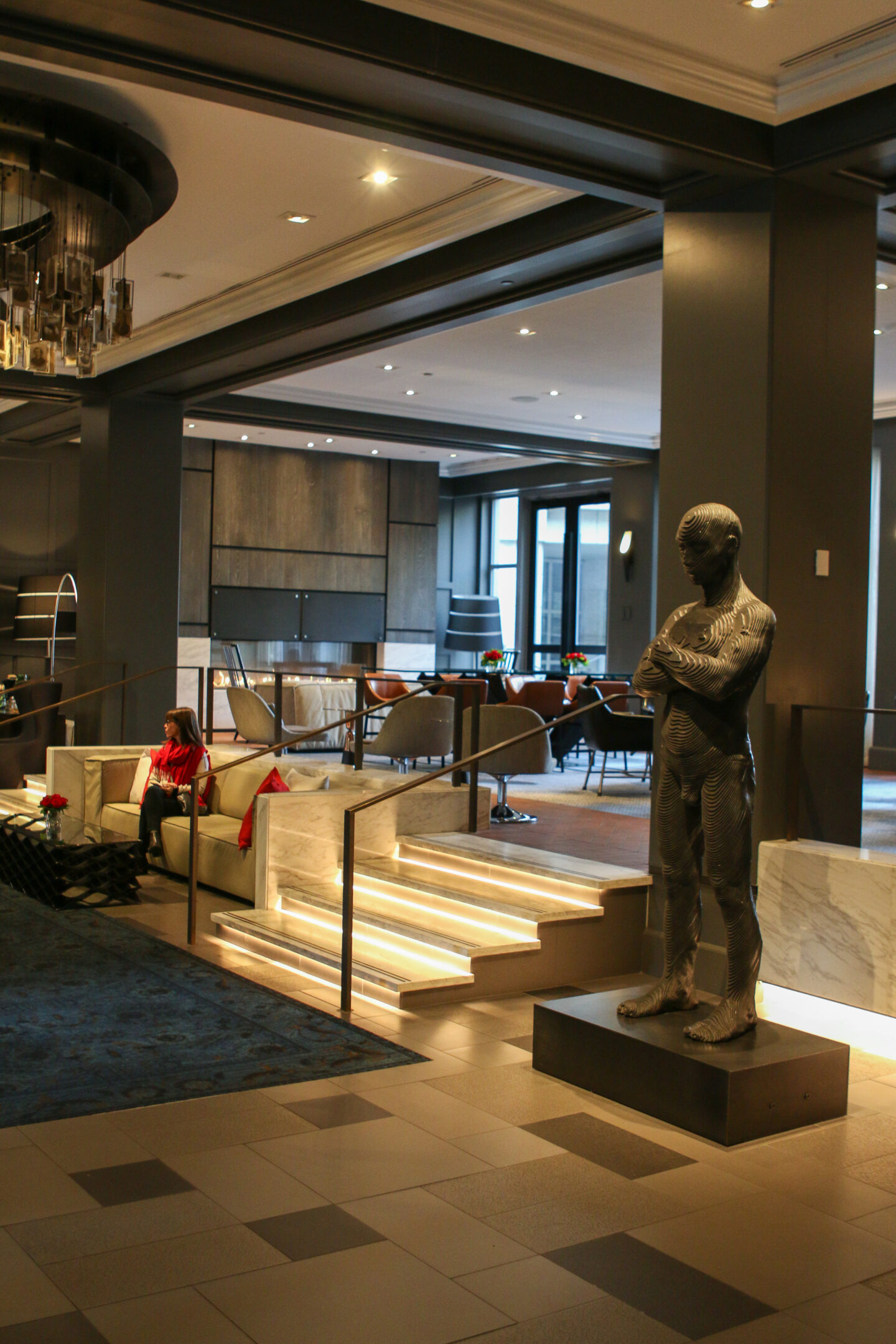 The next day we had to split up since Alex had to work. But after a quick workday, we reunited for a date night. We decided to try a new restaurant near the hotel — Bistro La Baia. We were both in the mood for Italian food and this place had gluten-free pasta and was BYOB. SOLD!! Just like the night before, we ate way too much and rolled out of the restaurant lol.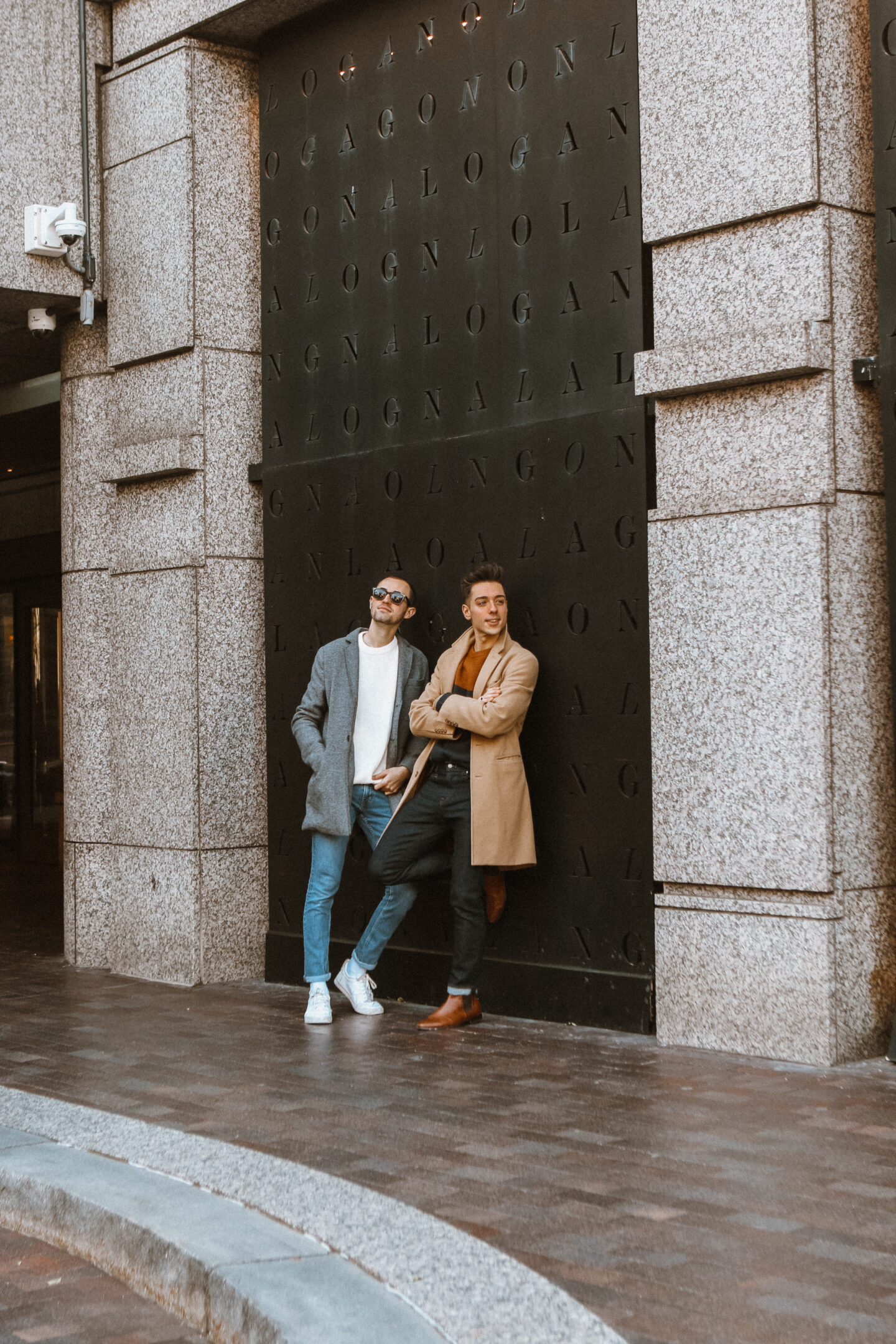 The last piece of the itinerary was definitely the best. Before checking out on Friday, we both went downstairs to the spa for a couples CBD massage. Ready for this one? It was 80 minutes!! That's a really long time and we soaked up every single minute of it. It was the perfect way to end the staycation. We highly recommend checking out The Logan if you're looking for a getaway in the city!