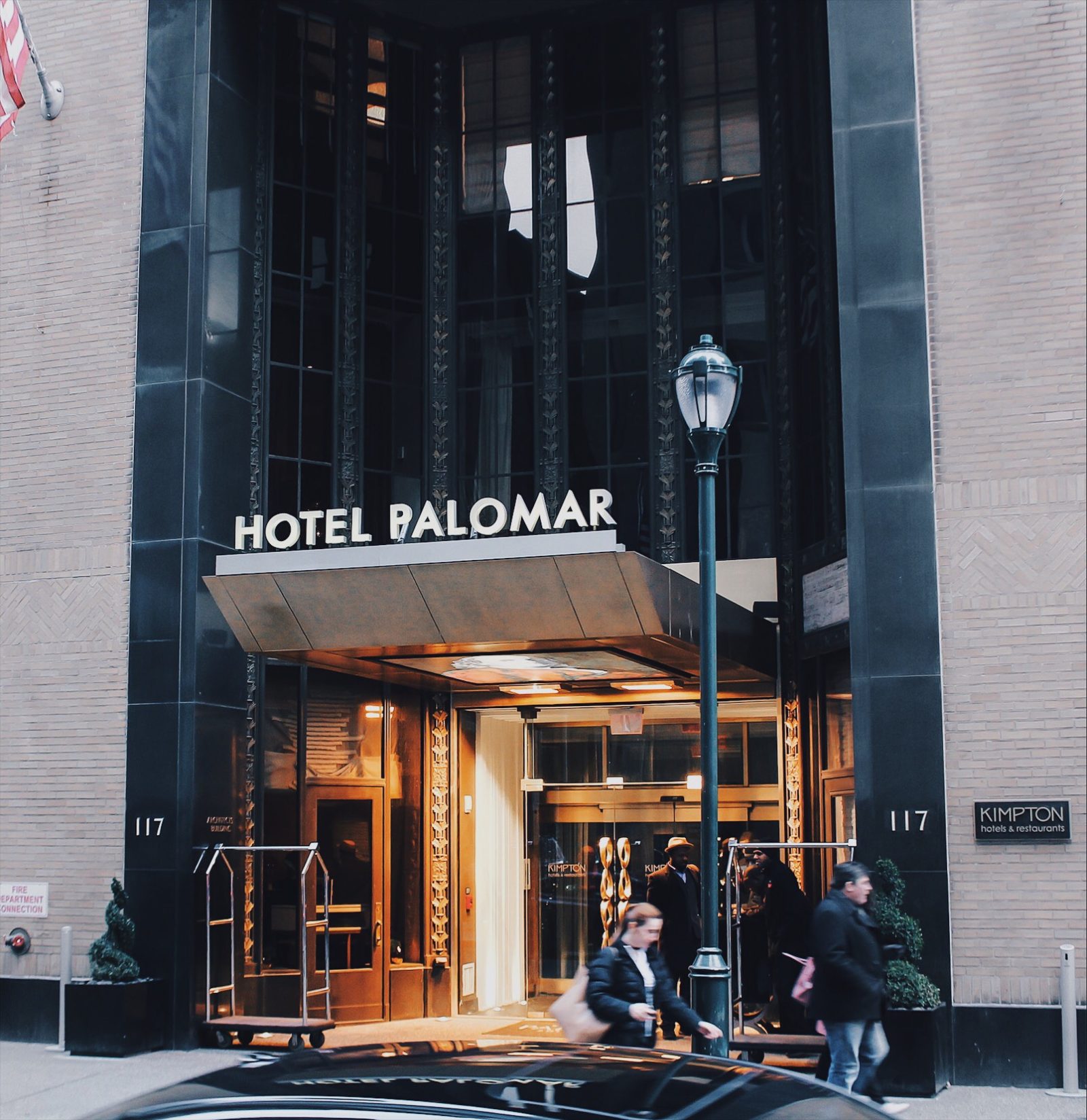 As you guys know, we live in Philadelphia. Our city is home to so many great hotels. The only problem is we don't ever get a chance to actually stay over. We usually just admire the hotels as we walk by or stop by the hotel bar or restaurant. Well, that all changed recently! We were lucky enough to spend a weekend staycation at the Hotel Palomar in Center City last weekend. Woohoo! We literally ordered an Uber and 10 minutes later we were walking through the front doors of the hotel. Talk about convenience!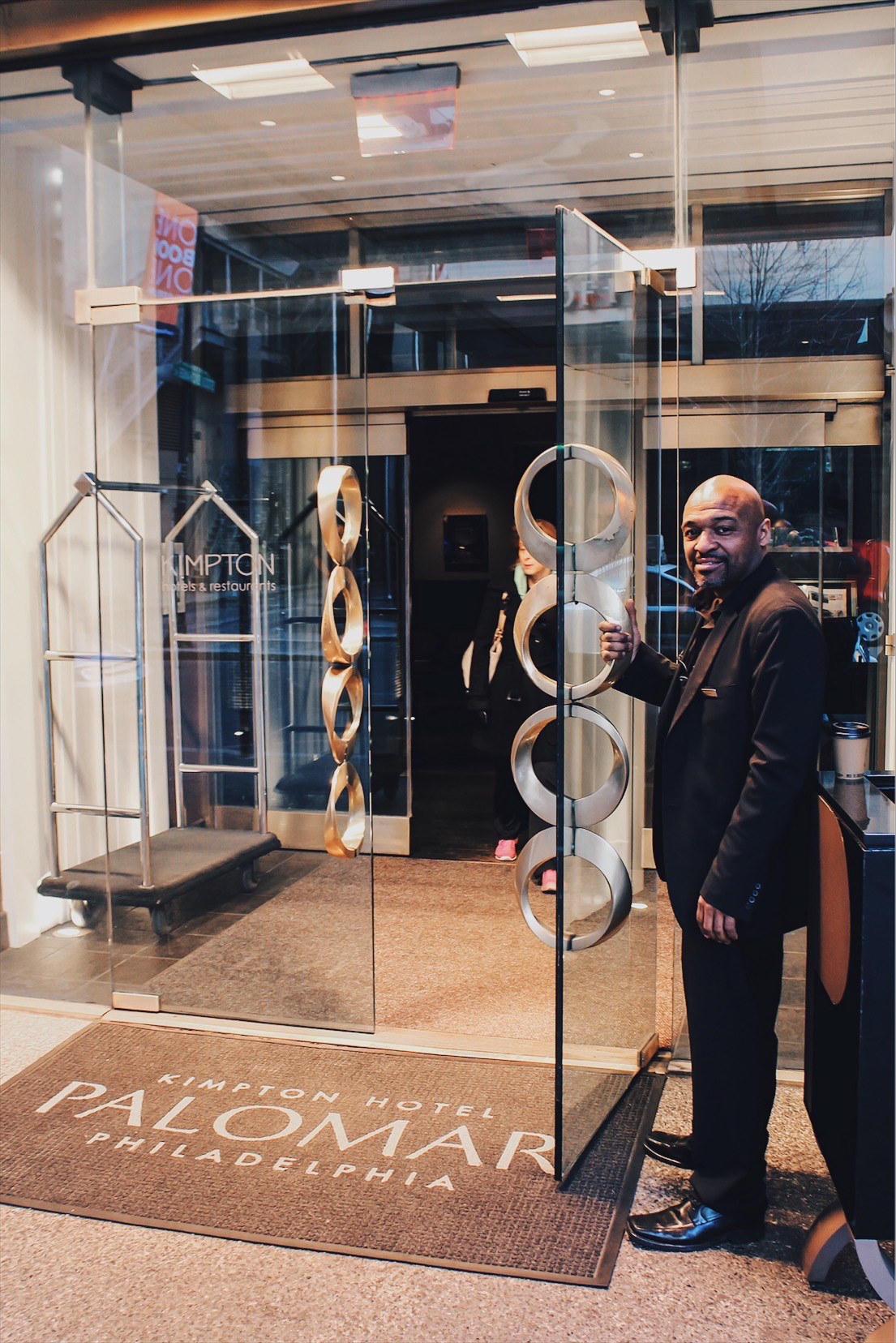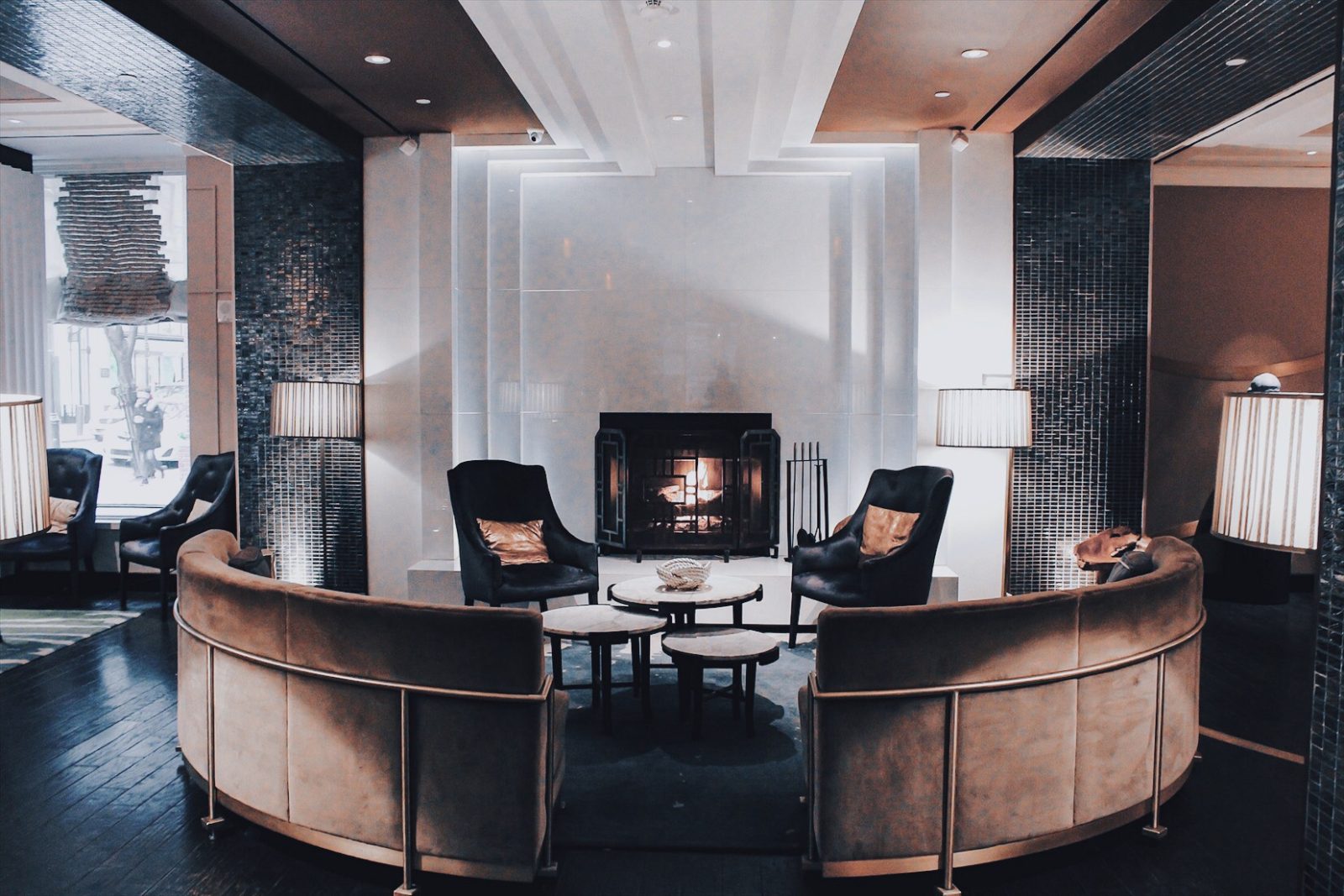 We arrived Friday evening after a long day of work. The first thing on our mind was…how comfy is the bed? We have no shame in admitting that. We made our way up to our room, which had a great view of the city. It was so cool getting to see the city from a different perspective. We were welcomed with the cutest arrangement of wine and fresh juices.  Since we were pretty tired and hungry, the next thing on our mind was food. The best part about this hotel is its location. It is literally in the epicenter of Center City. We walked a few blocks and ended up at Slice for…PIZZA. You guys know our love for pizza and wine and that bottle of red was waiting for us. We made our way back to the hotel to start our feast. We turned on a movie, poured some wine, and relaxed in bed.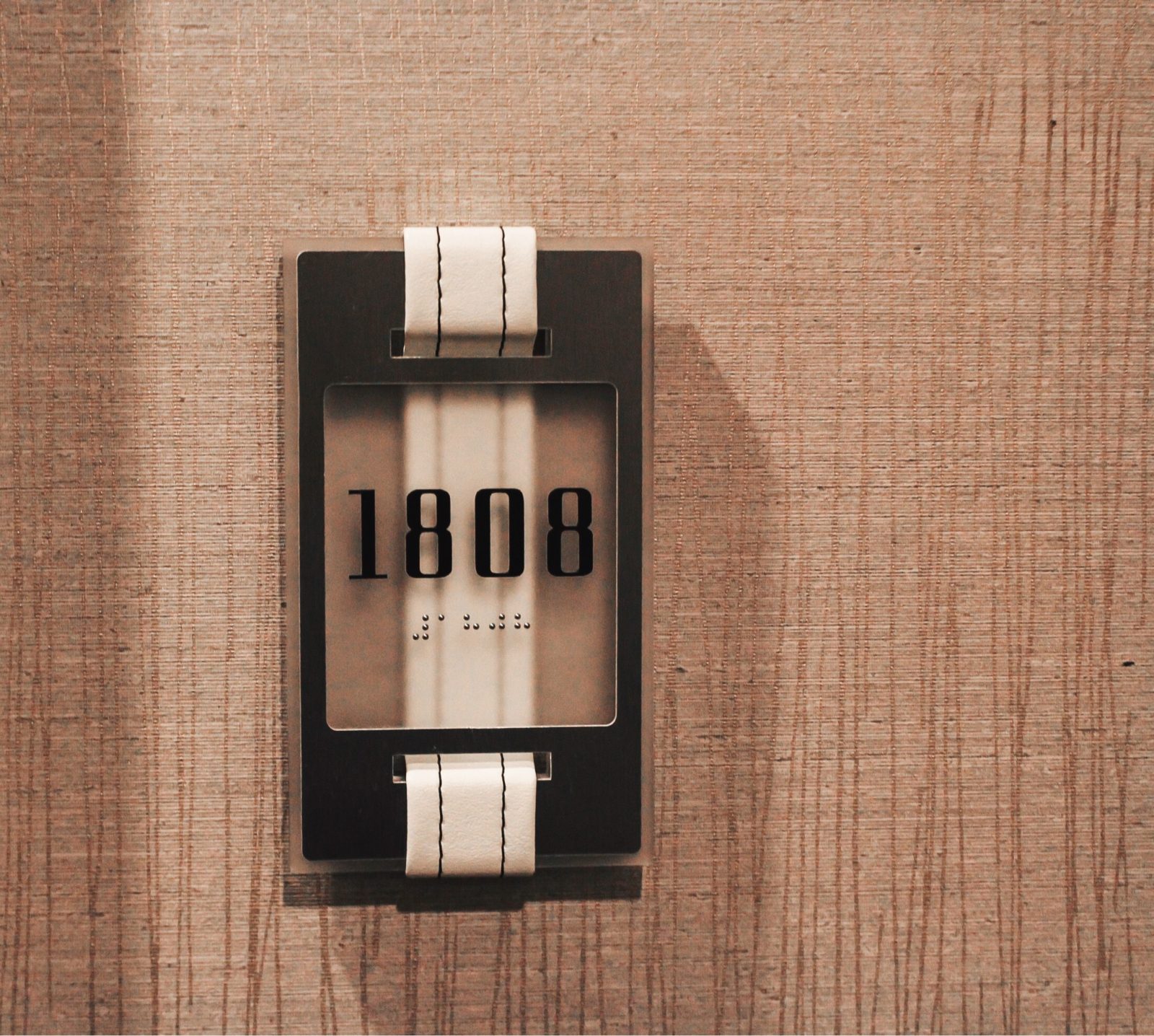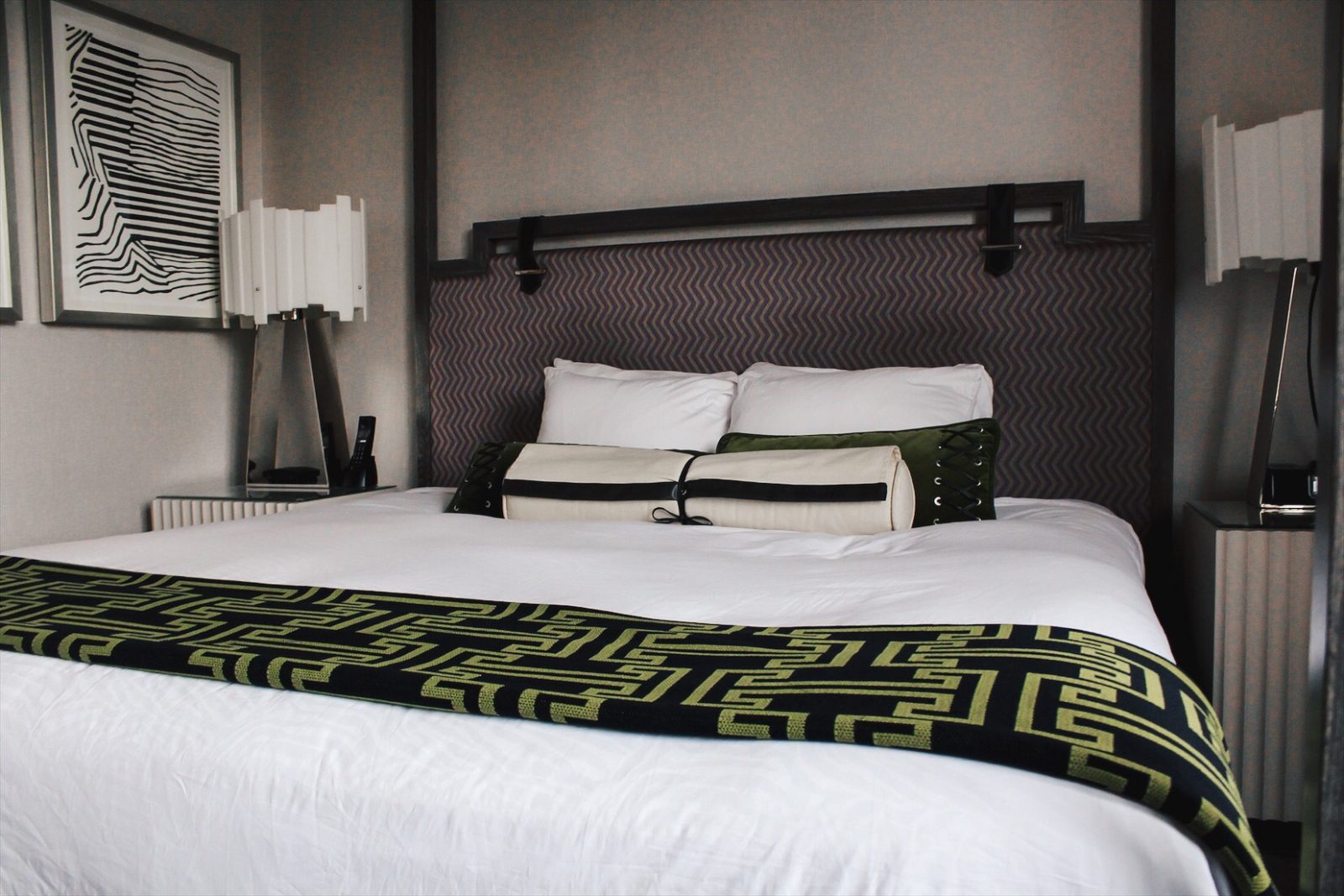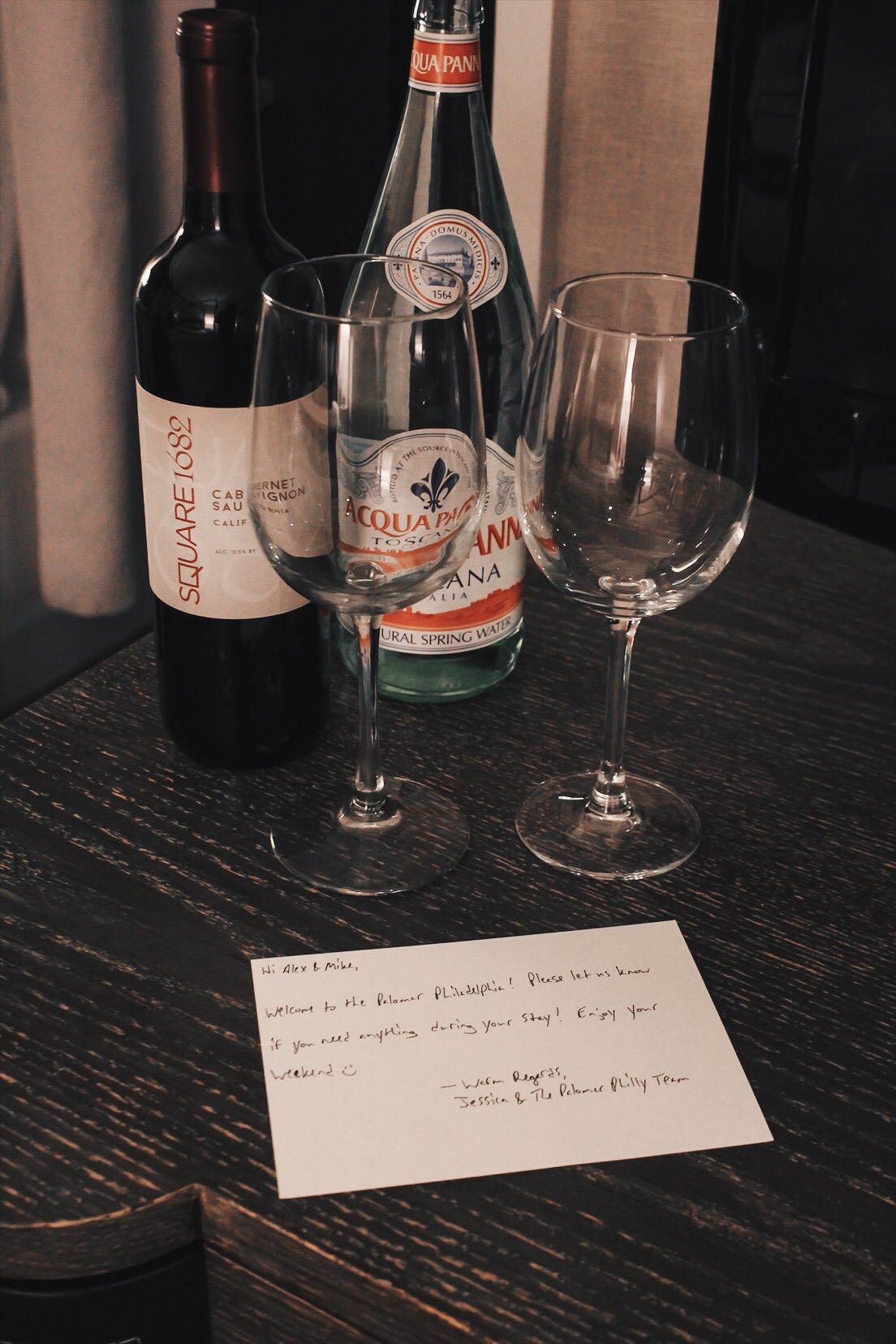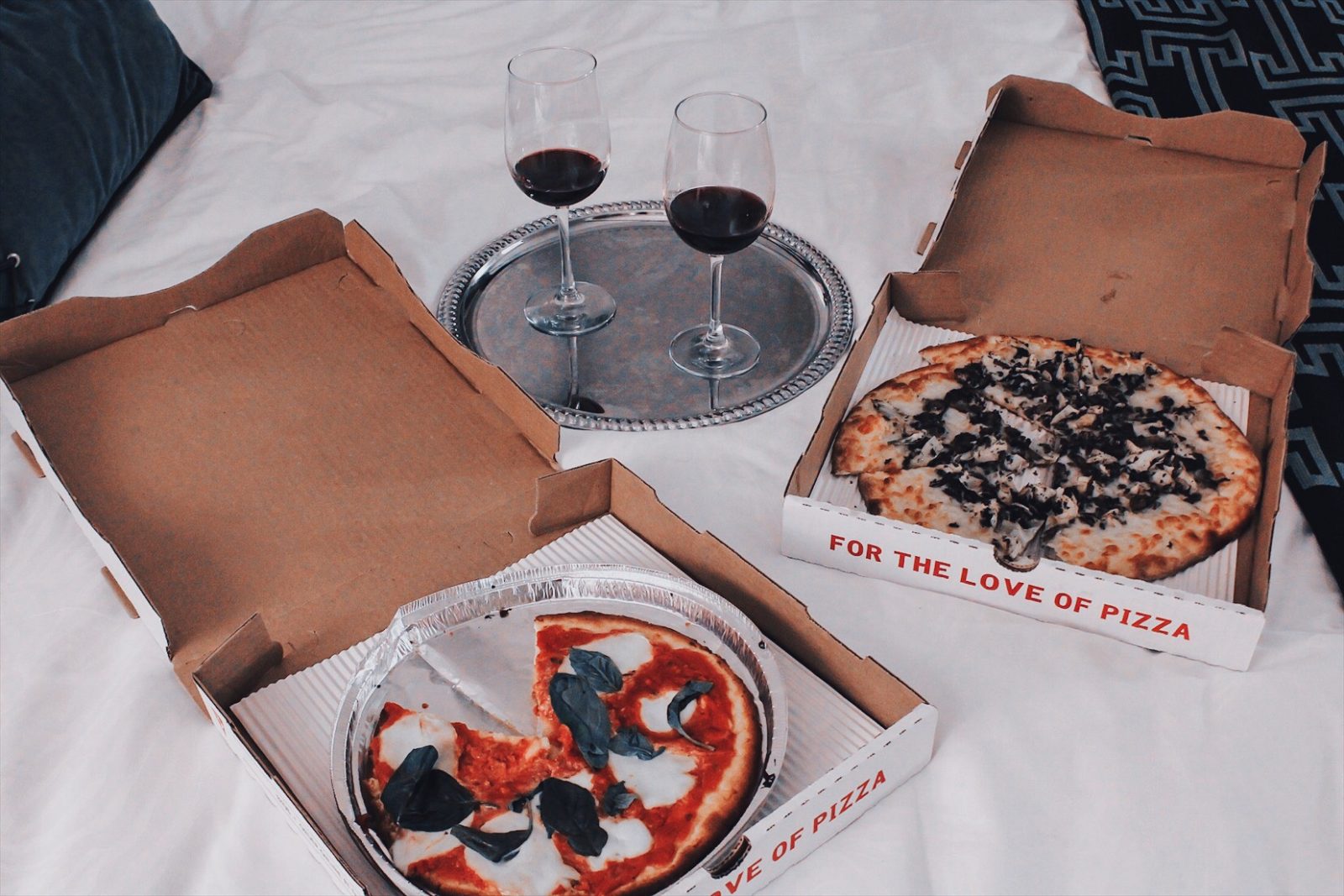 We woke up the next morning to breakfast in bed. Seriously, how much better could our day get? We are suckers for avocado toast and this one was amazing. We also had fresh juice and a latte to wake us up. It was so nice being able to stay in bed together and slowly start our morning.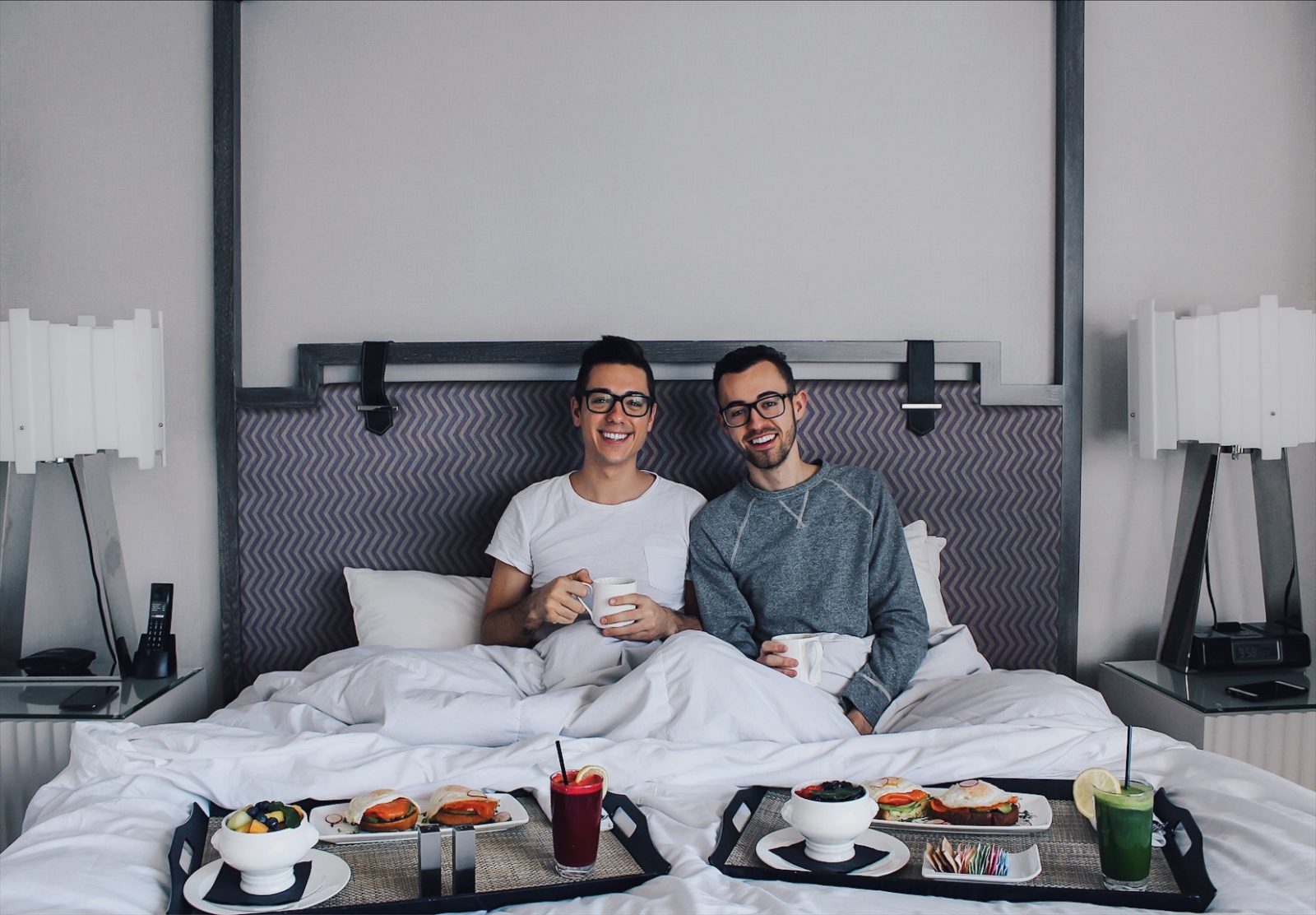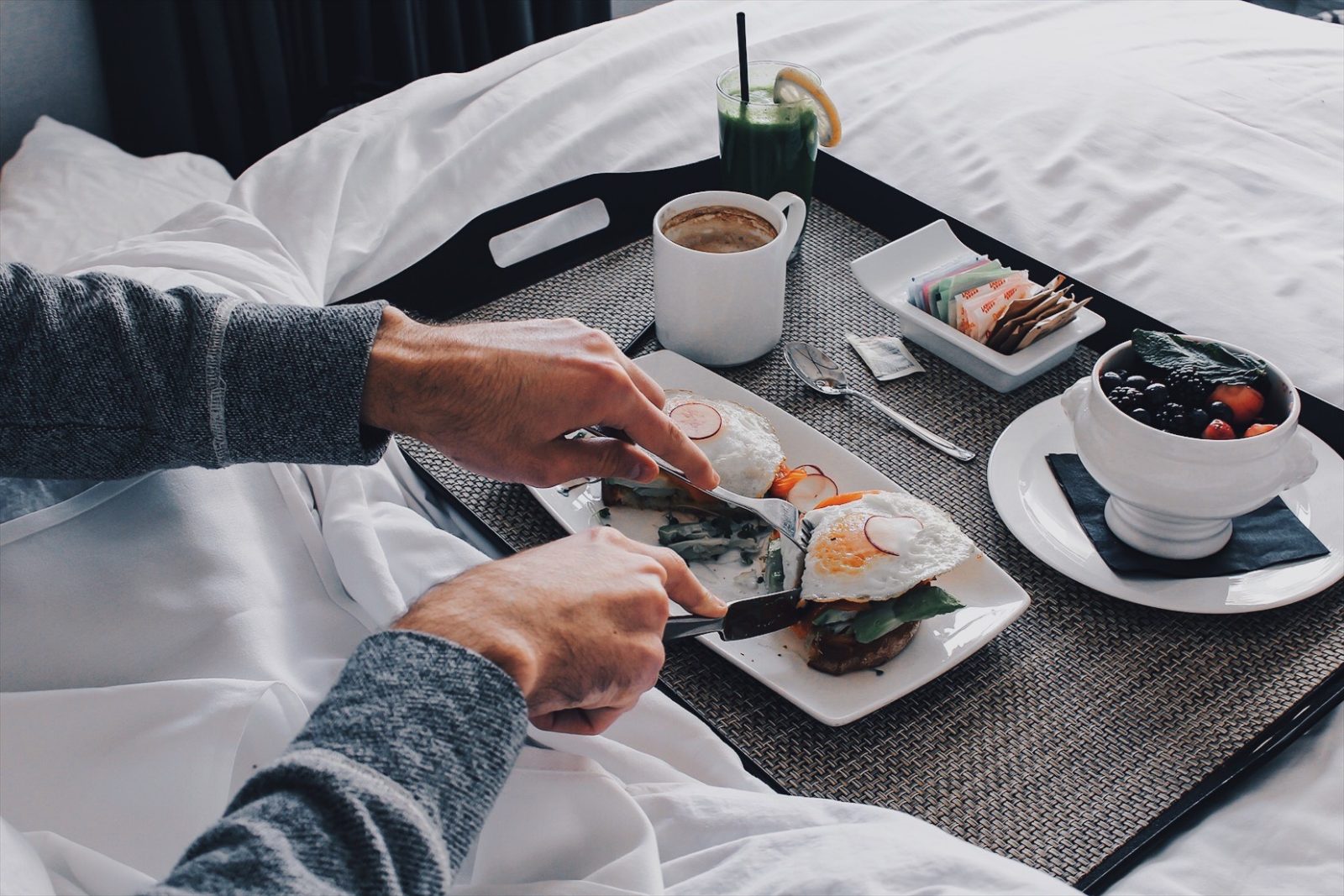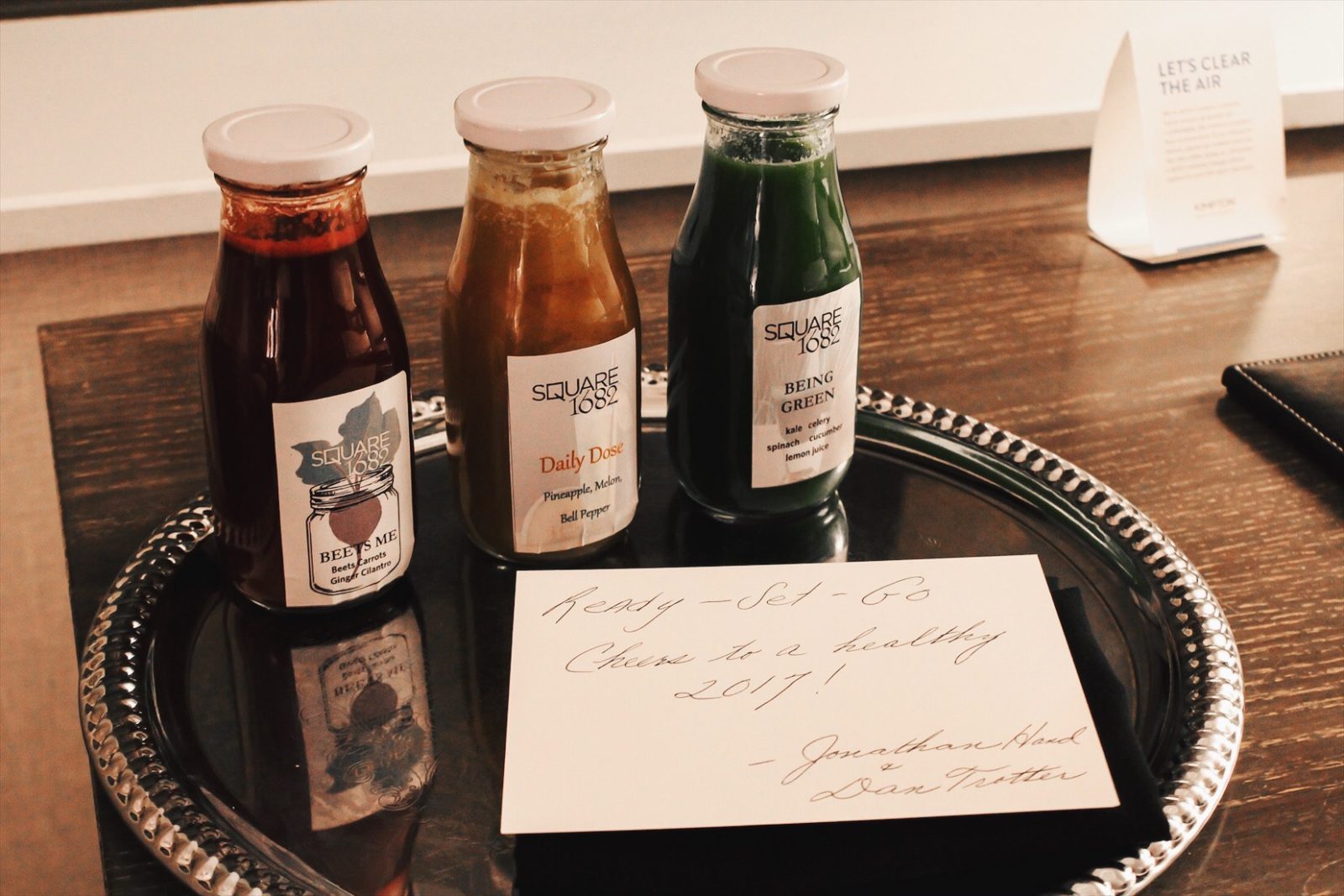 We finally mustered up the energy to get out of bed and headed down to the gym. Yes, even though it was a mini vacation we needed to work off that pizza. We always try to hit up the gym when we travel. It gives us a new environment to help elevate our motivation.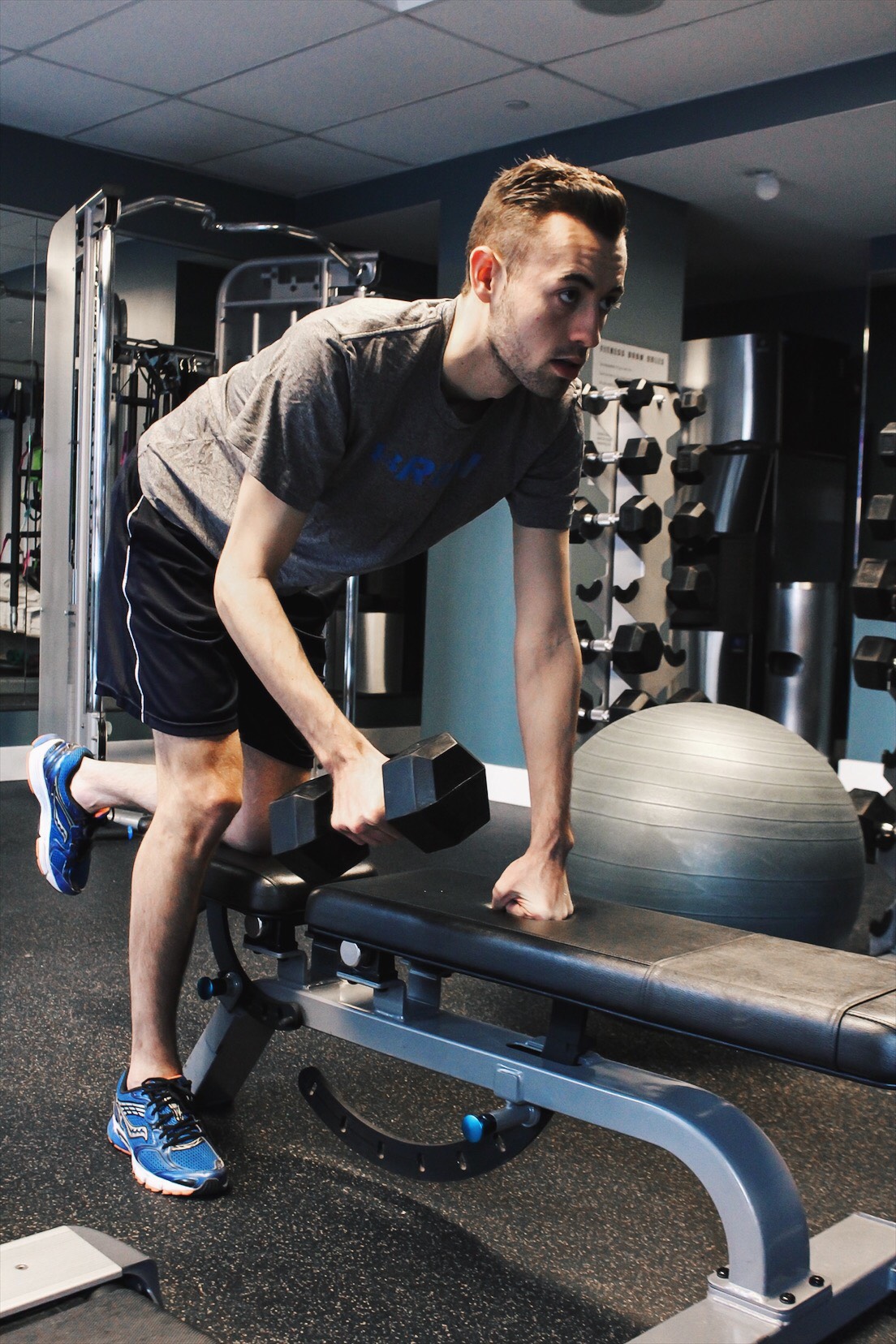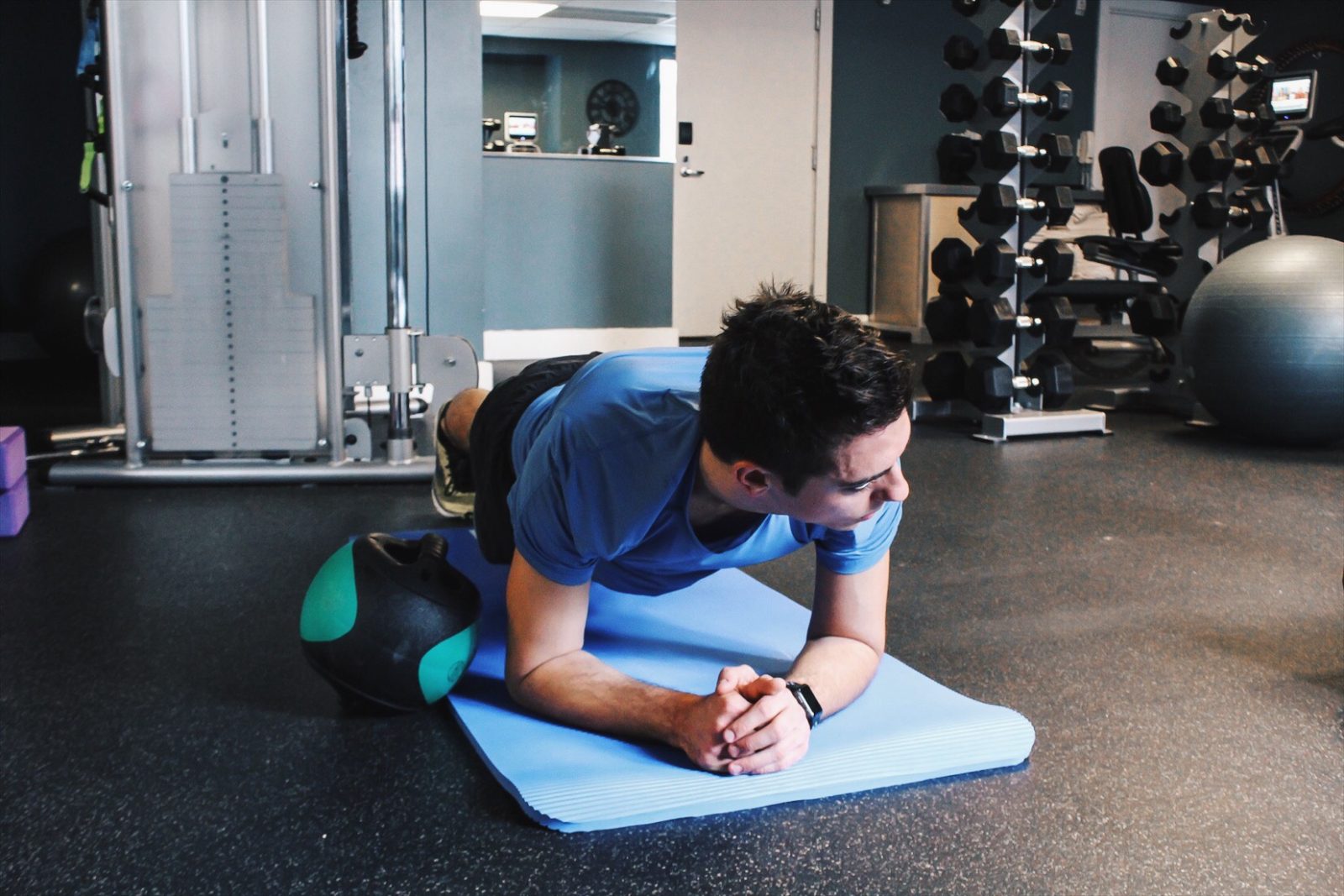 We headed back to our room to get ready for the day. We wanted to explore the area and shoot some photos for the blog. We are obsessed with Rittenhouse Square. The park is just a few steps from the hotel, which made things super convenient. We loved admiring the architecture and, of course, looking at all of the dogs playing in the park. We missed Toby so much — #DogDaddies. We walked all around the park and surrounding area for a few hours. We (obviously) took a ton of photos to share with you guys. It was pretty chilly out and Alex HATES the cold. That meant we needed to head back and warm up.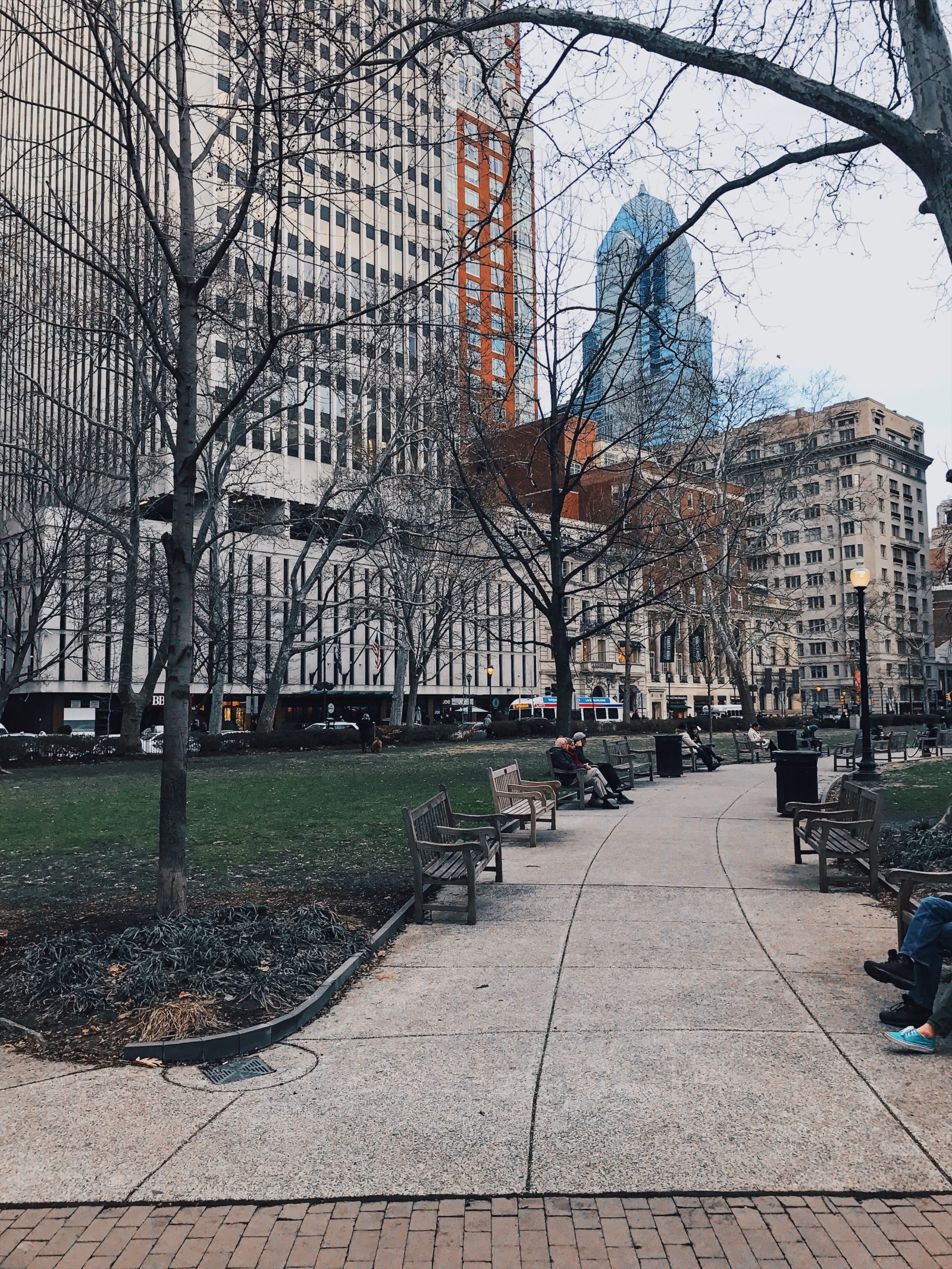 We had a few hours before dinner but we didn't want to just waste the day. The hotel has this amazing partnership with NINObrand. The hotel and brand collaborated to create a unisex, athleisure-style capsule collection. The best part? You can shop and purchase exclusively through the hotel as a unique concierge amenity. Guys, you can call the front desk and have the clothes brought to you. WHAT. It was so cool. We loved checking out the collection. We wanted it all!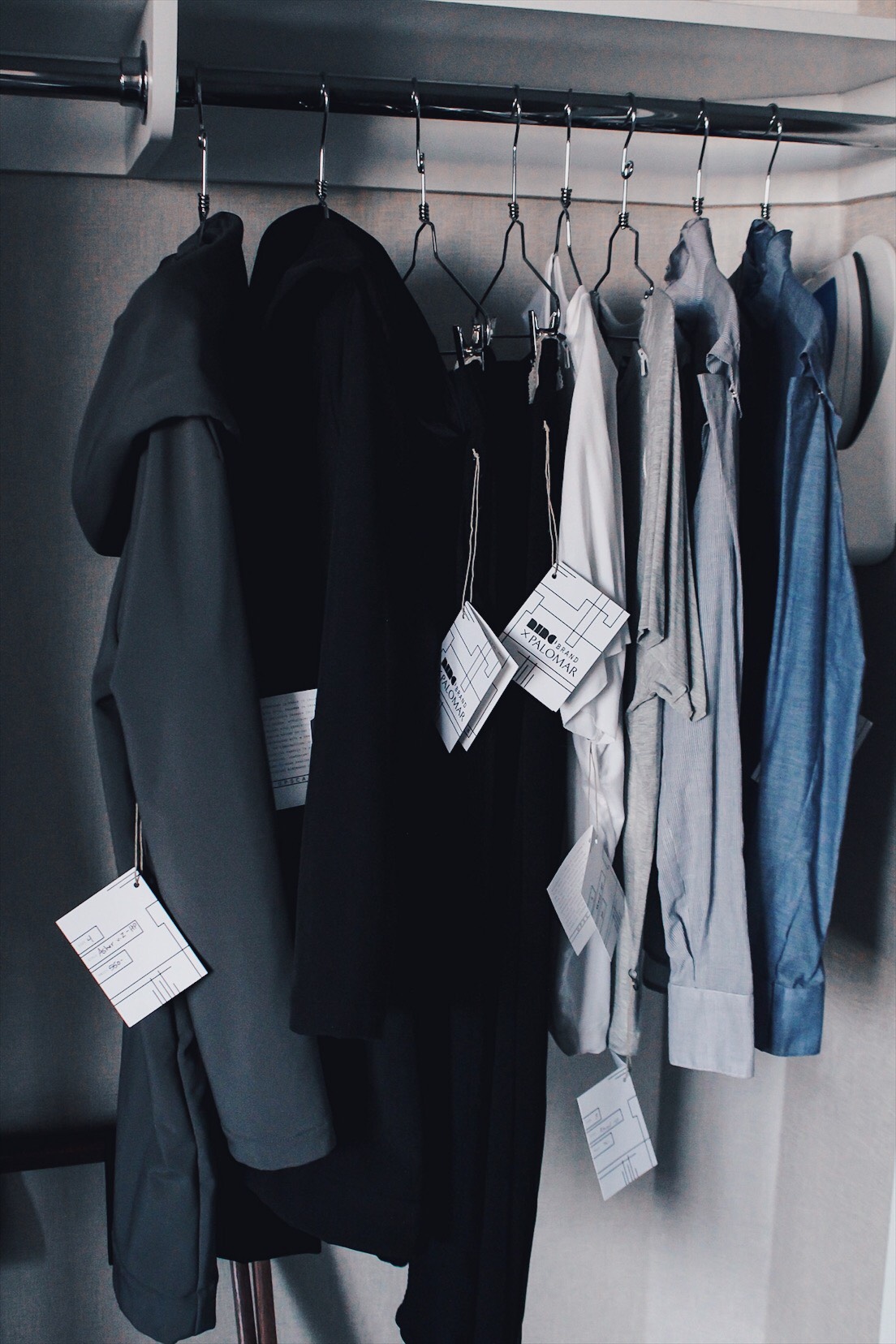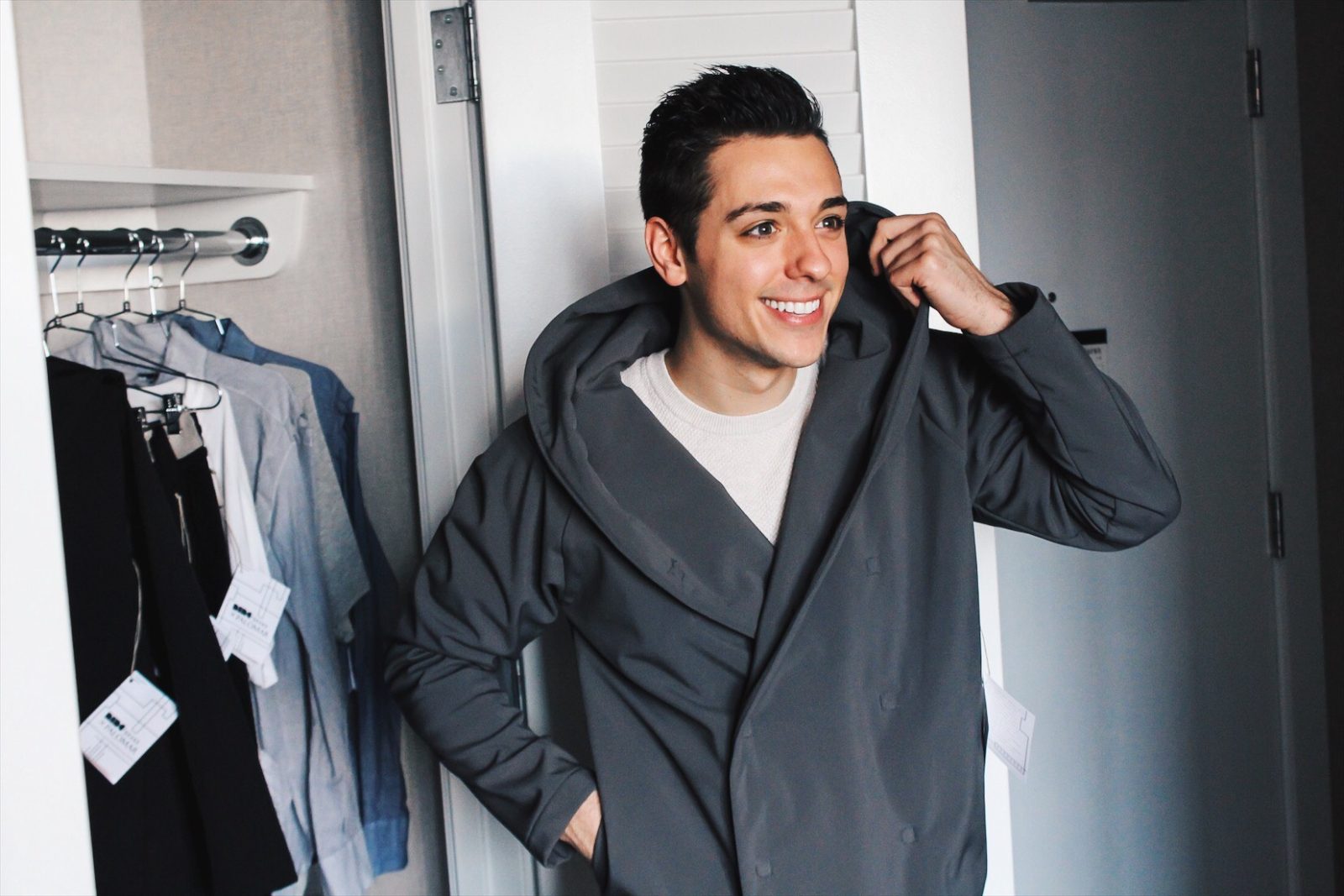 Saturday night's dinner was at Square 1682. We've been eyeing up this restaurant for quite a while. We were so excited to finally check it out, especially since it's located in the hotel. Anyone can dine here but hotel guests are able to enter directly from the lobby. We started our dinner with drinks. Mike had a glass of rose and Alex had this yummy cocktail…we can't remember the name! Our appetizer was this insane burrata dish with eggplant. YUM. We both had delicious entrees and ended our dinner with 3 desserts…whoops! Guys, we like dessert. We were at the restaurant for over 2 hours. We loved relaxing, talking, and just spending time together. The ambiance was perfect to help you unwind from the outside world. We are very aware of the fact that we are always on our phones. From social media to working on the blog, it can be hard to disconnect. We told each other that after we took a few photos, we wouldn't pick up our phones. It was amazing how connected you can be once you turn off technology. Guys, try it out next time you go out with your friends or significant other. We promise it will make your dinner so much better. We finished at the restaurant and rolled ourselves back to the room.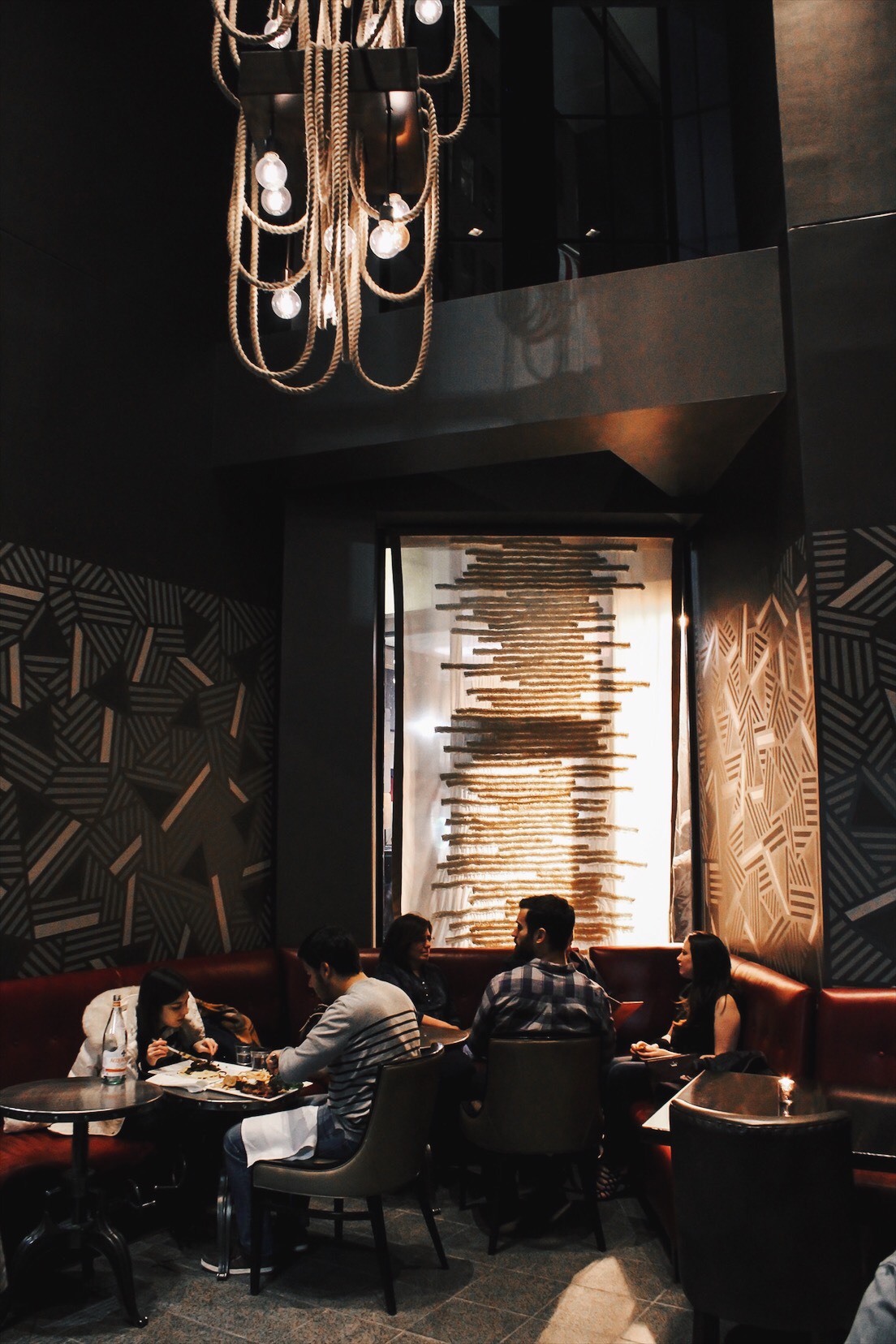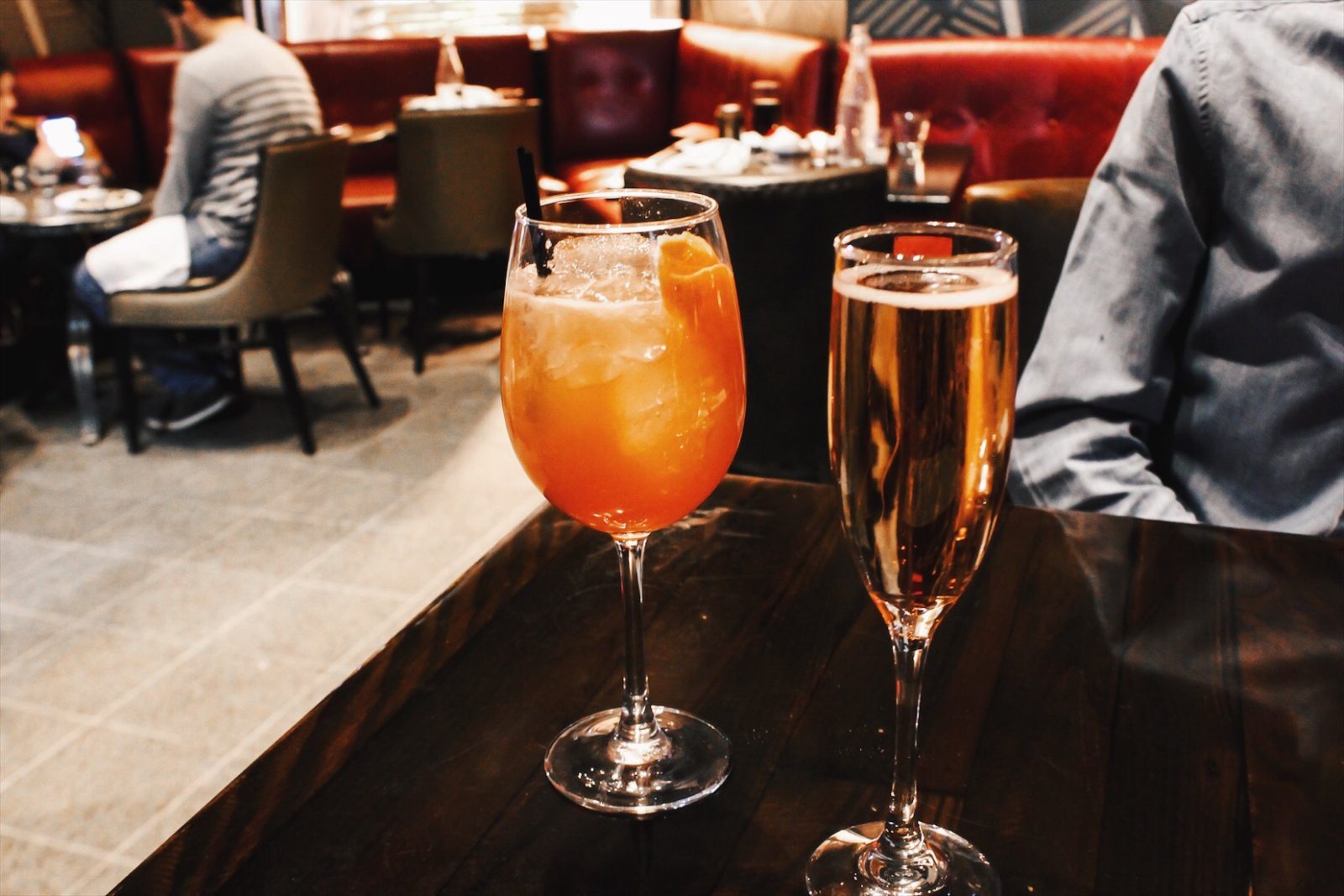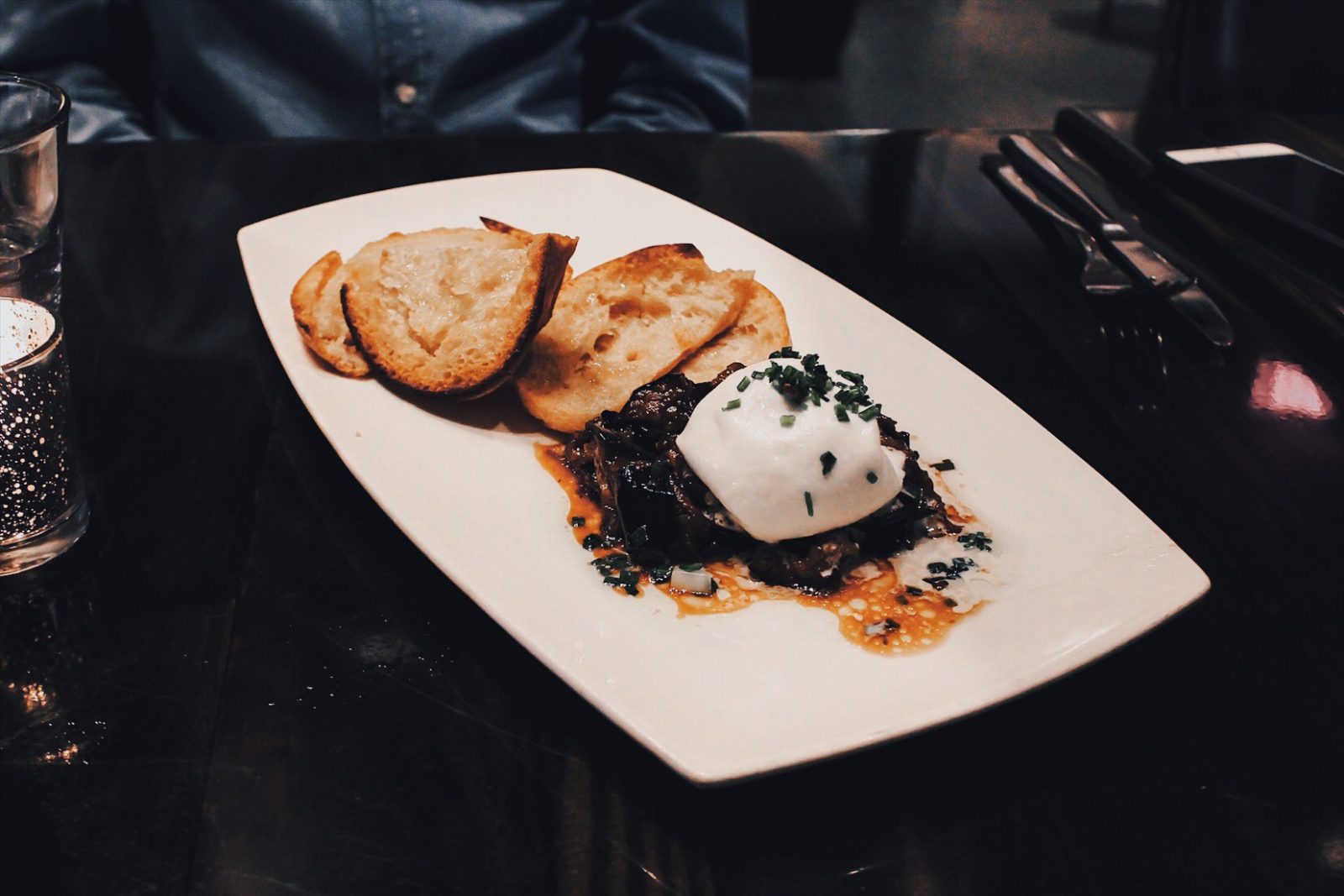 Sunday morning was spent soaking up the last few hours of the hotel. We threw on a face mask and bundled up in the most fierce robes we've ever seen. We loved feeling like we were so far away from home though it was only a quick Uber ride away. We ended our staycation by sitting down and talking about our goals for the week. It's so important to take some time to reflect on the past week and set goals for the upcoming days. We jotted down our thoughts before we packed up.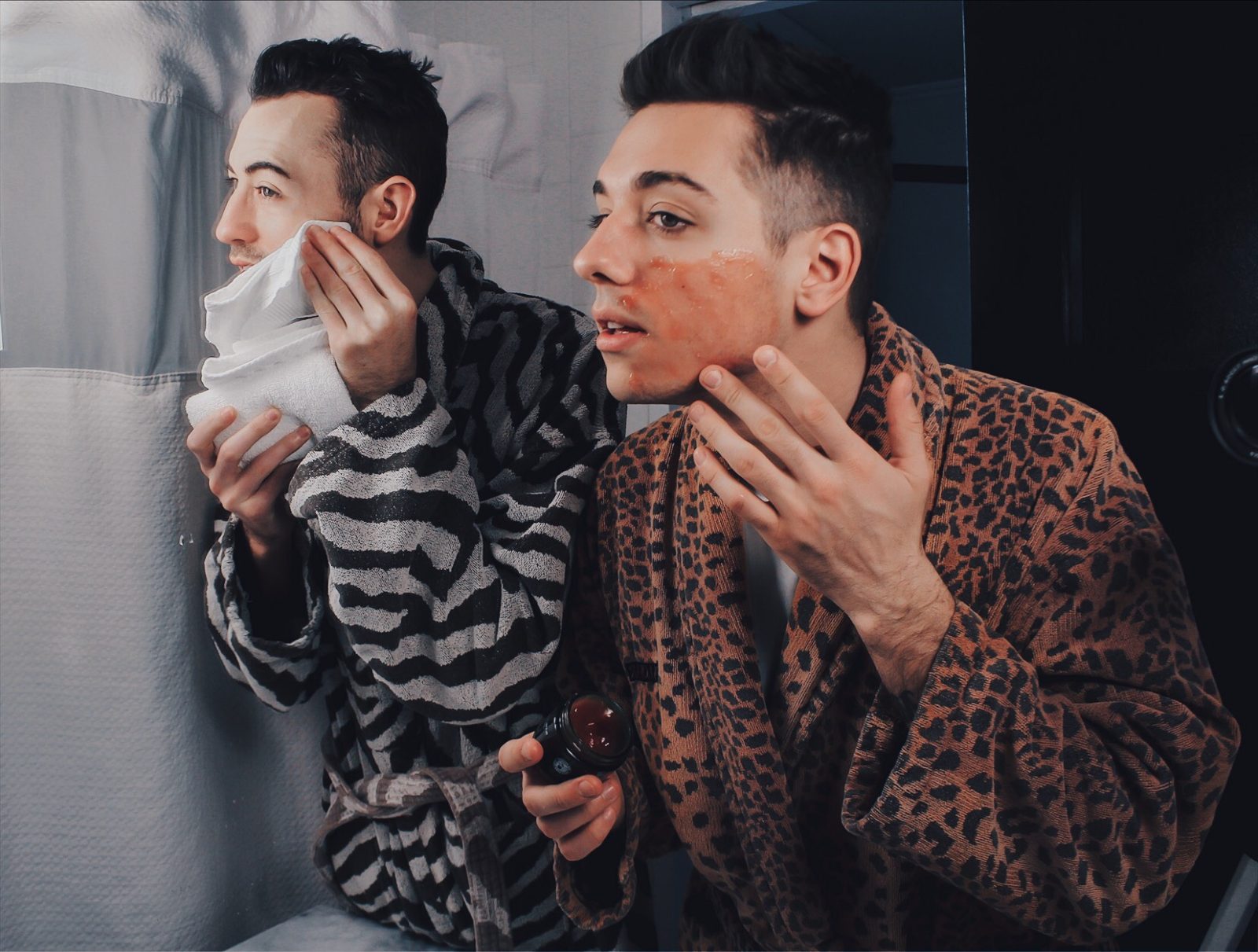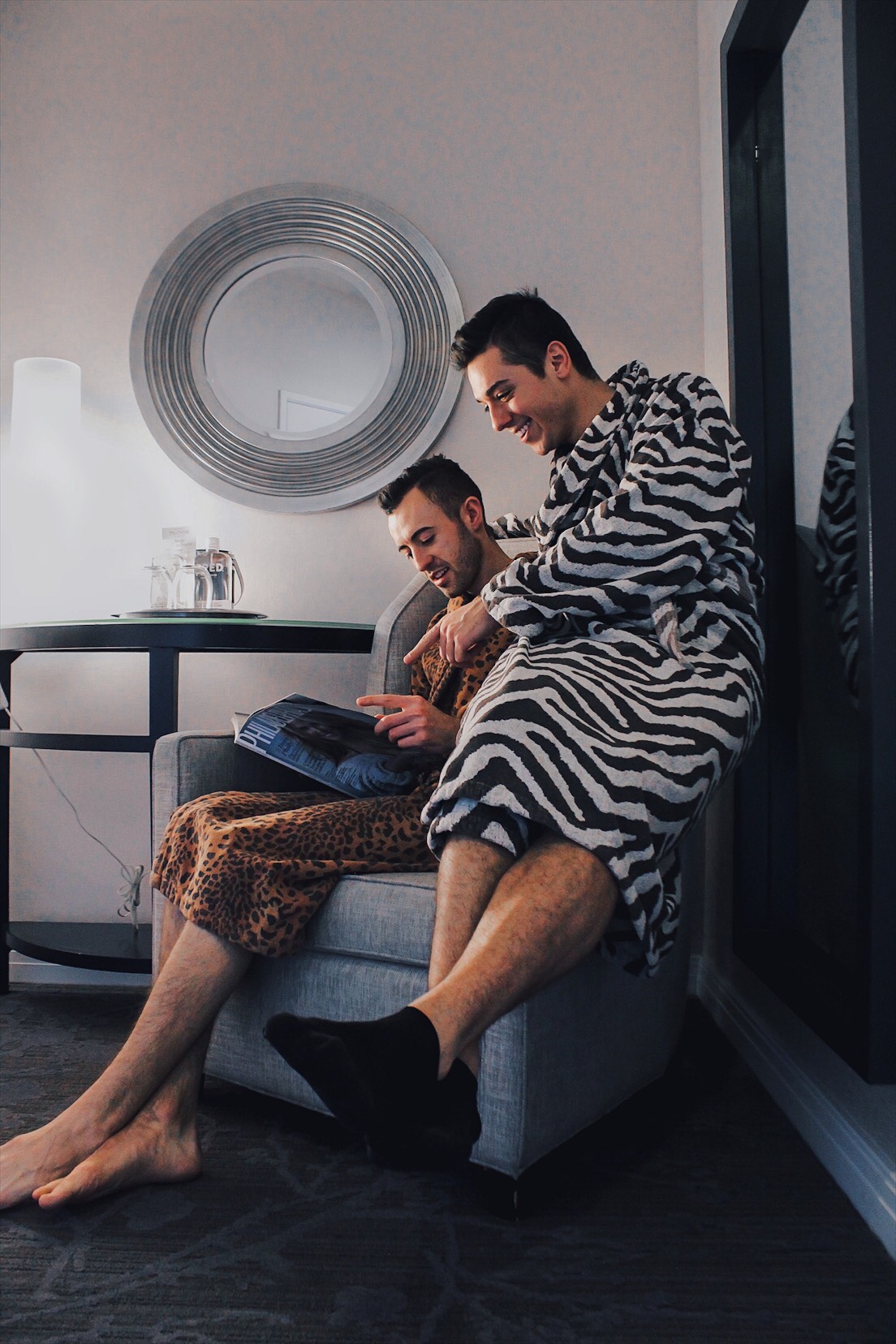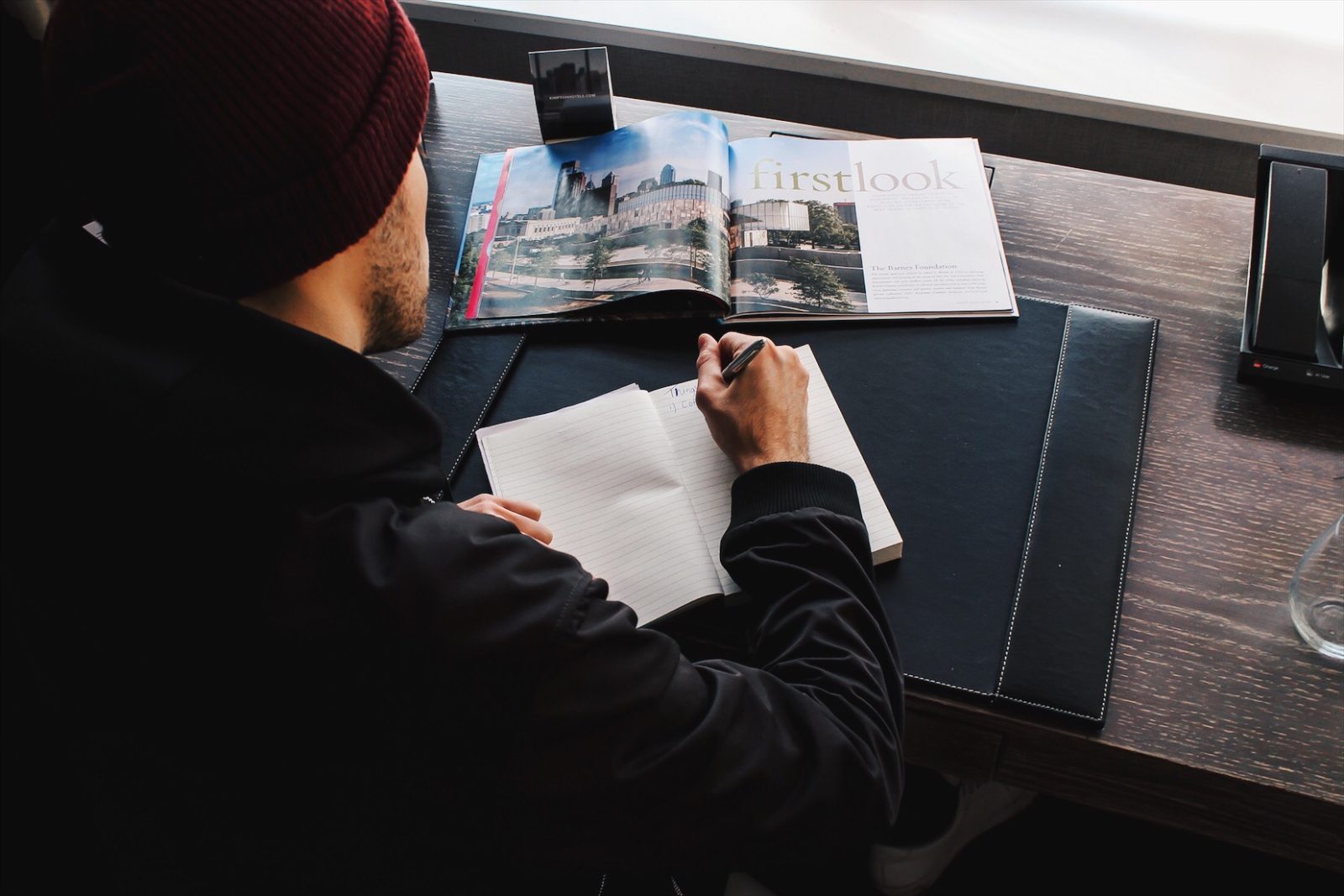 We couldn't have asked for a better weekend. From the beautiful room to the friendly staff, we felt like kings (so far from that) the entire weekend. We loved experiencing Philly in a new way. We can't thank Kimpton Hotels and Hotel Palomar enough for such an amazing weekend. We can't wait to come back! Be sure to check out the Hotel Palomar next time you visit Philly. We promise you won't be disappointed.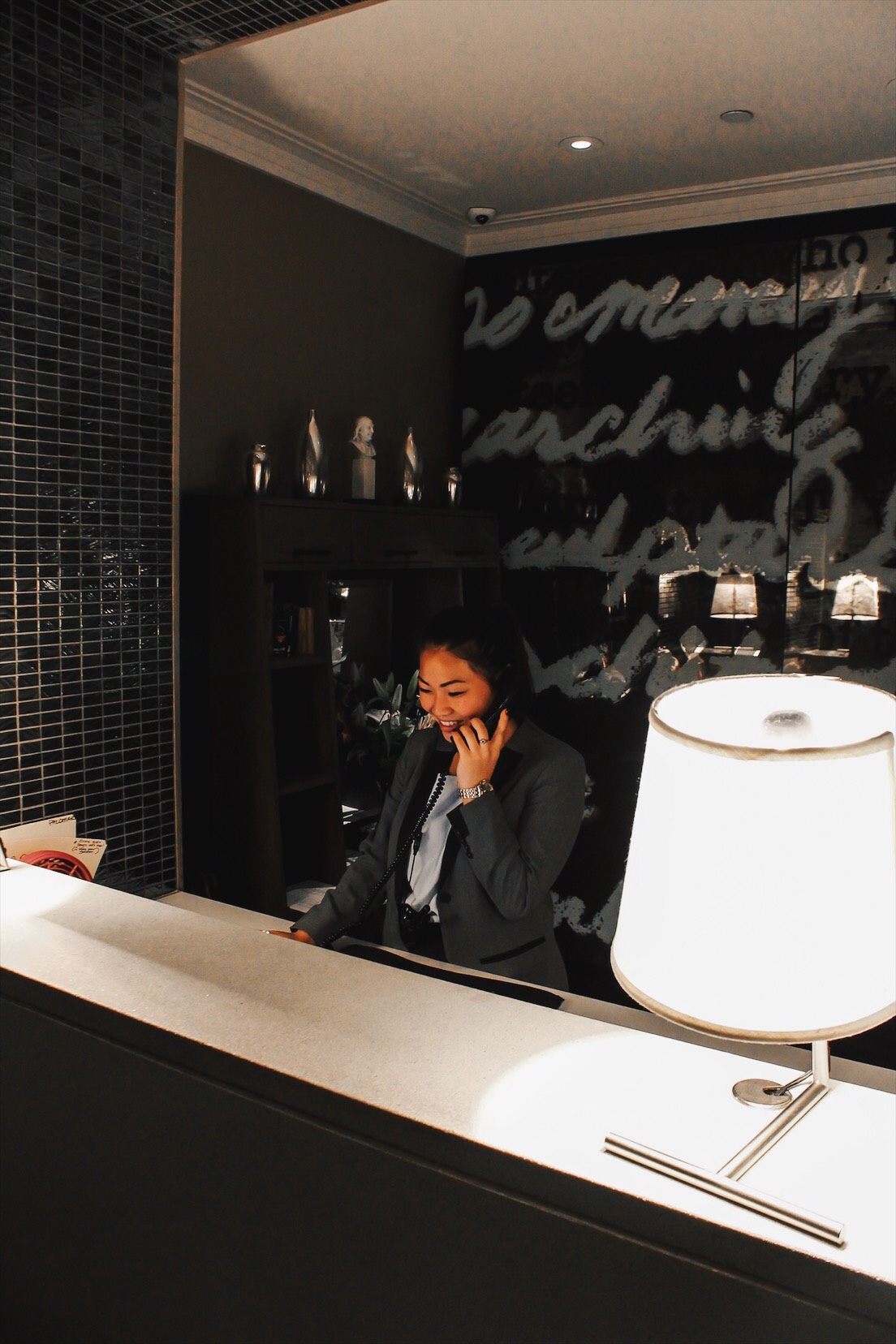 Oh wait, there's more! Use the code 'SOCIAL' and receive 20% off your next stay. Click the link to book today! bitly.com/StayKimptonPHL
We hope you guys have a great week! Until next time…
[jetpack_subscription_form]