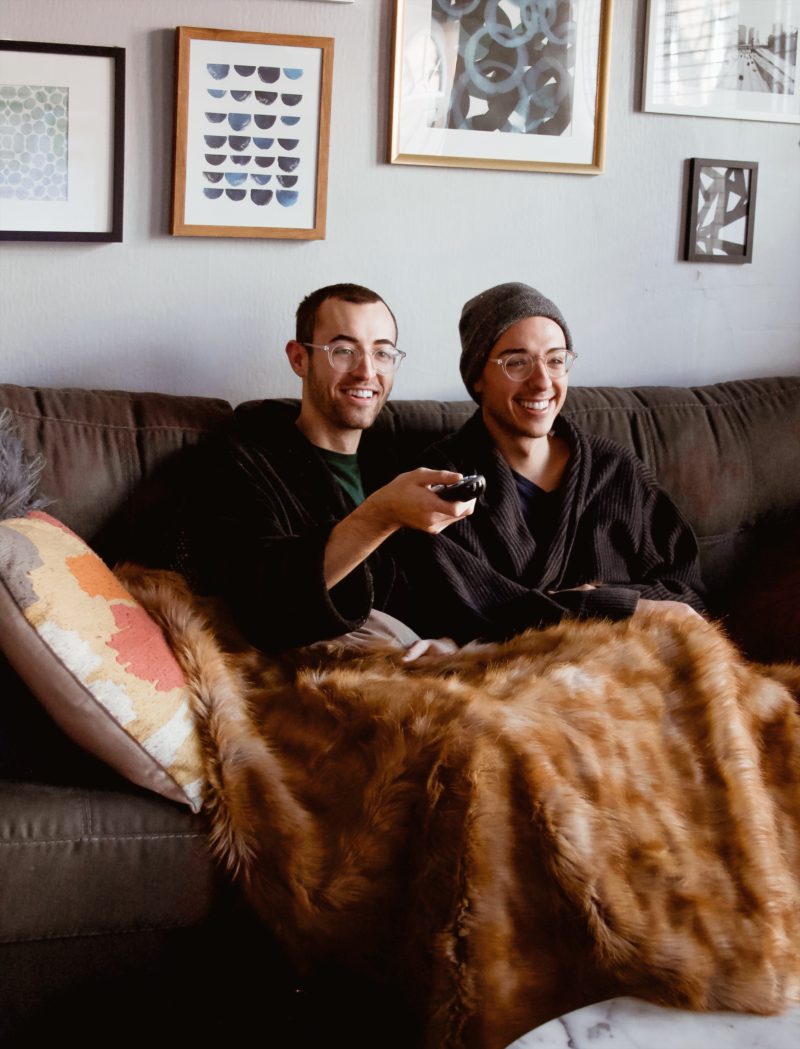 As much as we love a night out, nothing beats relaxing on the couch and binging a show. Right?! We grab a glass of wine, a few snacks, and press play. Toby is usually snuggled up right beside us — it's the best! Lately, TV has really been stepping up its game. Long gone are the days when movies were all that mattered. Now, it's all about the TV stars. We also love how so many actors are crossing over to the "small screen". It's another way to see our favorite actors. We decided to round-up 5 TV shows that we love and think you will too. Get ready to throw on some comfy clothes and plant yourself on the couch. Or in bed. Both options are good!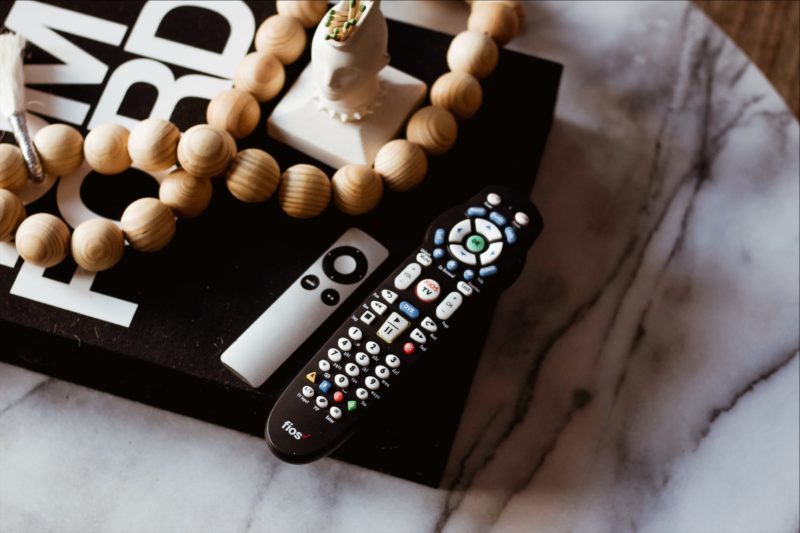 6 TV SHOWS WE ARE OBSESSED WITH RIGHT NOW
Schitt's Creek. We are late to the game with this show but OMG. Seriously, this is one of the funniest shows we've ever watched. Eugene Levy (remember American Pie?), his son Daniel, and Catherine O'Hara are just a few of the stars. The episodes are super short so you'll fly through it. To be brief, it's about a super rich family that loses everything and is forced to live in a small town, Schitt's Creek, while they try to turn things around. We seriously cannot stop laughing during the episodes. This is a must-watch.
How to Get Away with Murder. Viola Davis. Do we need to say anything else? She is SO good in this show. We've been watching since it first started. You can go back and binge the first few seasons but the current season plays weekly on ABC. Patience is a virtue, right? This show is about a badass lawyer, Viola, and her absolutely insane life. If you love a show that keeps you guessing and has a million twists, look no further.
Black Mirror. This show is bananas. The fourth season was just released on Netflix. It's a series about a high-tech future world where CRAZY things happen. At times, it can be super dark and twisted but there's always a takeaway message. Every episode is different which keeps you on your toes. As a warning, there will absolutely be episodes that you don't like as much — just keep watching. The good episodes are SO good that it's worth it.
Ozark. We finished this show a few months ago but we have to add this to the list. We love Jason Bateman. It's so refreshing to see him in a more dramatic role and believe us, this show has lots of drama. Guys, it's so good. It centers around a financial planner, Jason Bateman, who moves his family to the Ozarks after his money-laundering scheme goes wrong. So wrong.
Big Little Lies. This is another show that we finished a few months ago. But since it has been winning EVERY award lately, it has been top of mind. The cast is truly phenomenal. It was supposed to be a limited series but now it's coming back for a second season. Also, Meryl Streep was just added to the cast. DREAMS. There is so much drama in this show that you won't know what to do with it all. SO GOOD.
The Crown. Alex is more obsessed with this show than Mike. But seriously, obsessed is the keyword. If you love all things monarchy related, you will be hooked. The cast is amazing! It's so fun to learn about all of the crazy stuff that happened to the royal family. Also, Princess Margaret is so messy it's amazing. Highly recommend!
Are you guys watching the same shows? What did we miss? Let us know in the comments below! Until next time…
---
[jetpack_subscription_form]