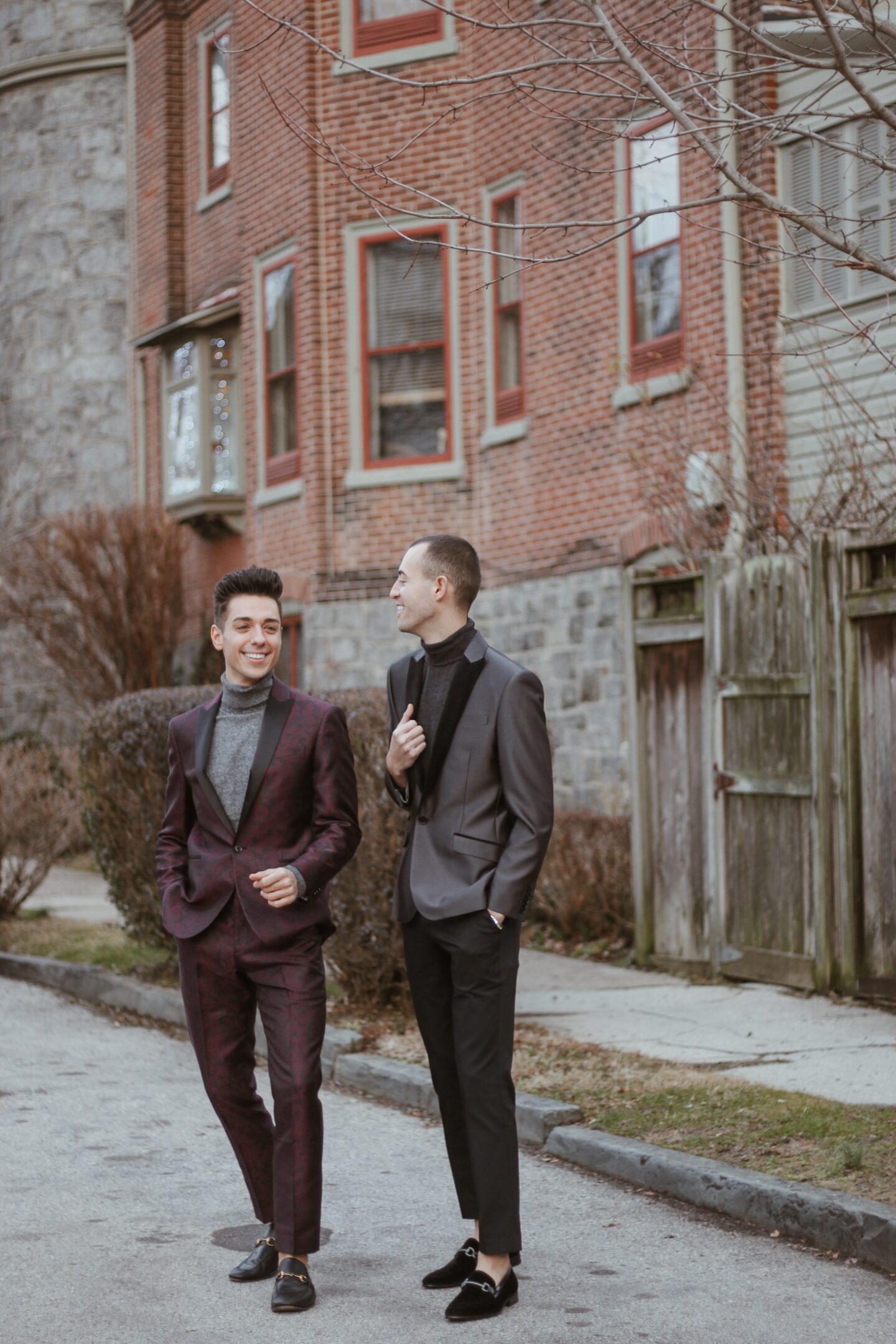 Looking back on the past couple of years we haven't gone out for NYE. But 2020 was different. We decided it would be fun to dress up and actually ring in the new year with dancing, drinks, and friends. We attended a party in the city hosted by the Fitler Club. We shared a photo of our looks on Instagram that night but also wanted to give you a closer look on the blog.
We thought it would be fun to compliment each other by wearing turtlenecks. But honestly, are you even surprised? Lol we really do love turtlenecks — especially when paired with a suit. It's actually something we've talked about a lot in the past. There are so many ways to mix up the typical suit. You don't have to only wear a button-down shirt. Adding a sweater makes the look a bit more elevated and chic.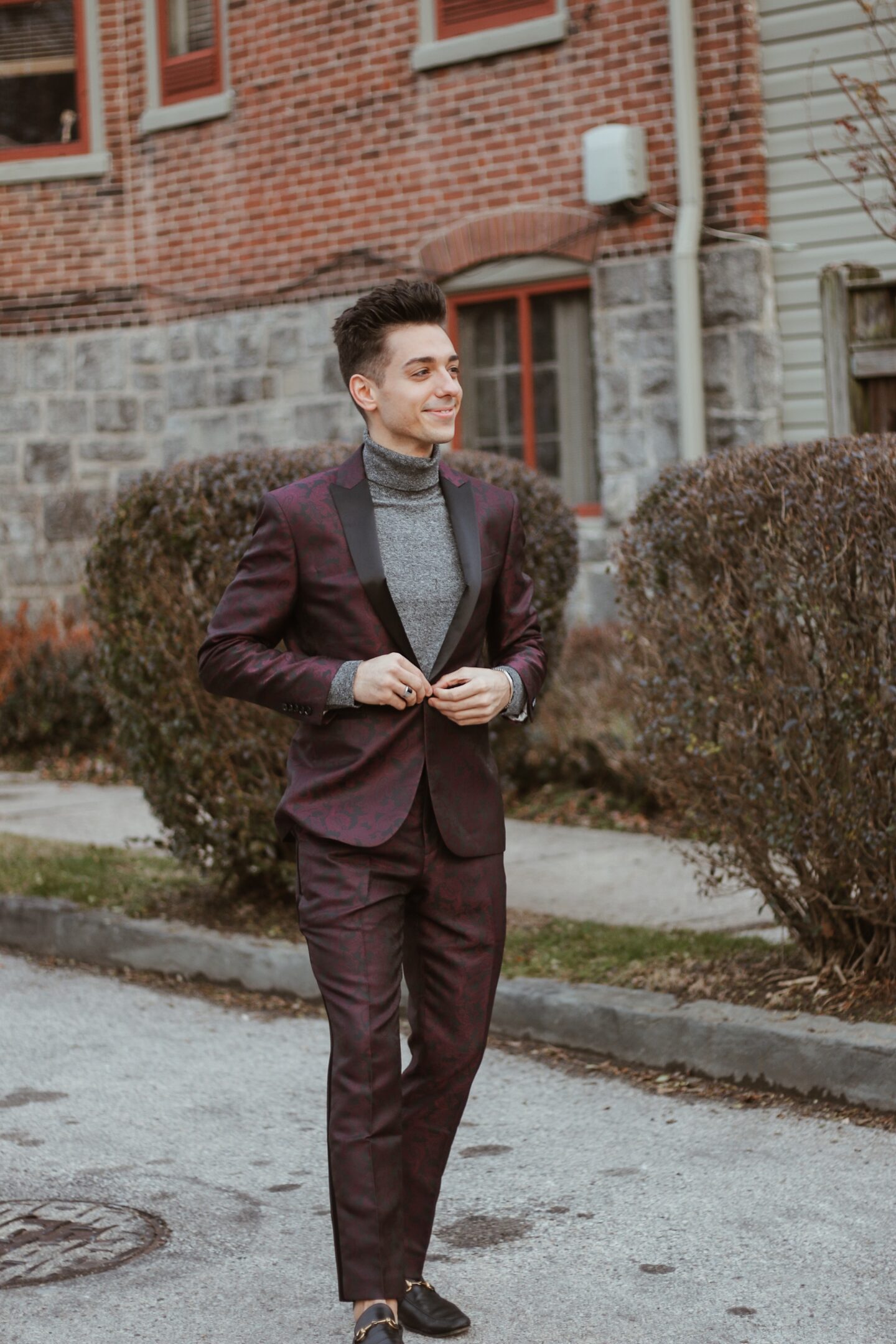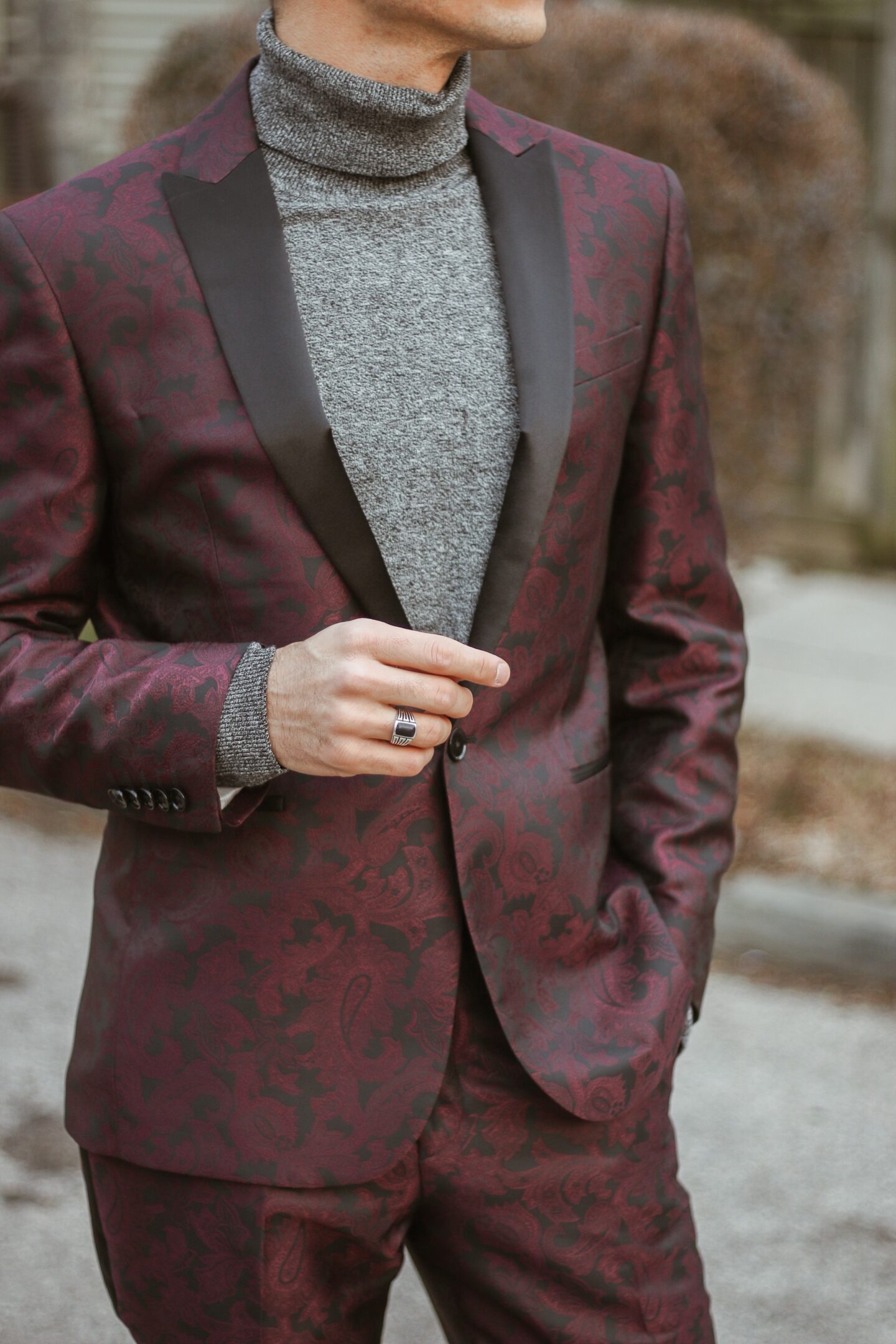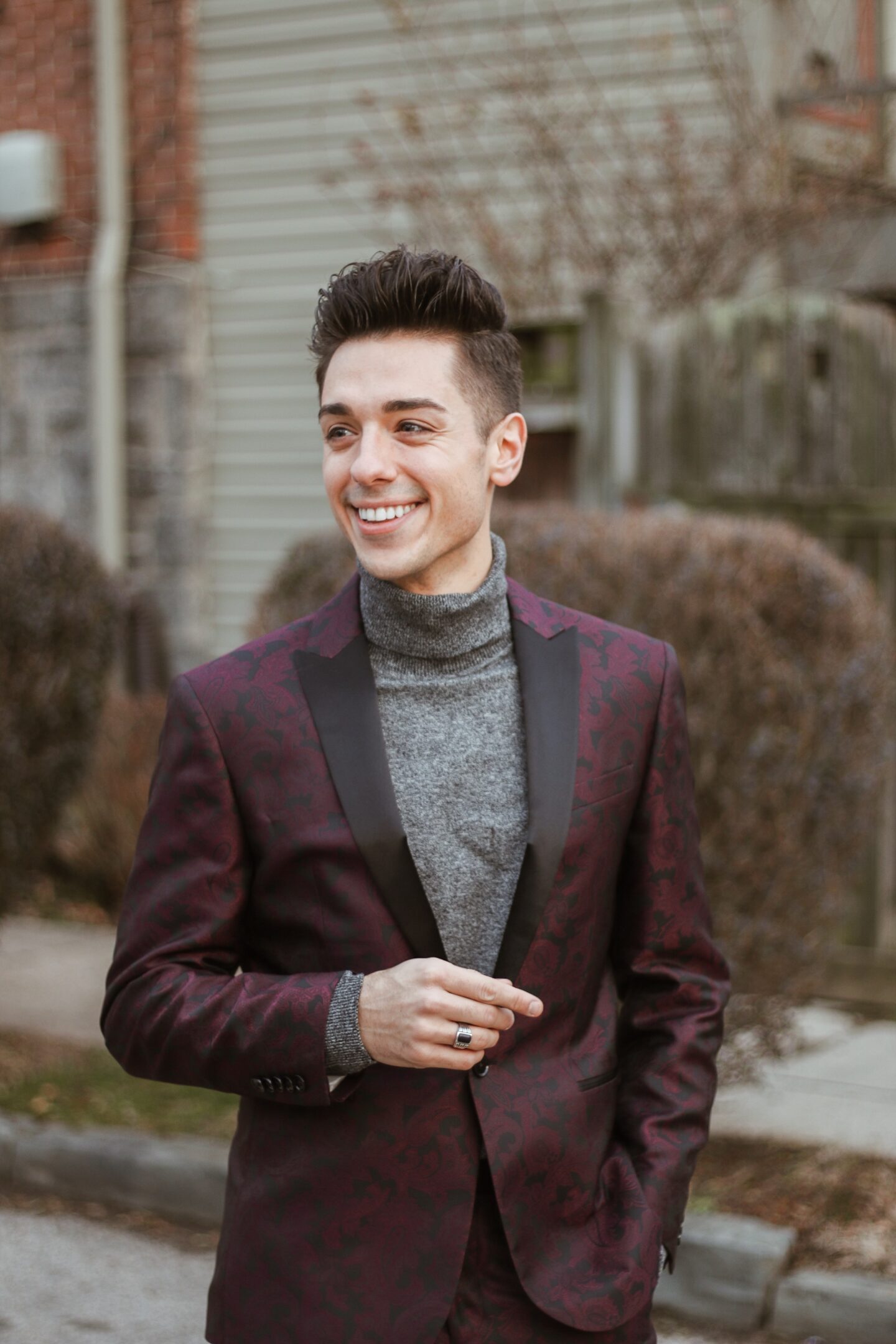 Mike really wanted to mix up the colors and patterns for his look. He found this burgundy paisley suit at Express — it's out of stock now but will keep you posted when it's back!! It has black lapels so there is still some contrast — even better when it's paired with the gray turtleneck.
On the other hand, Alex didn't want to go with a matching suit — rather, a more monochromatic look. We both fell in love with the silver/gray jacket — but Alex claimed it first haha. The best part? Black velvet lapels. Beautiful, right?! He paired it with a dark gray turtleneck to keep things pretty monochromatic.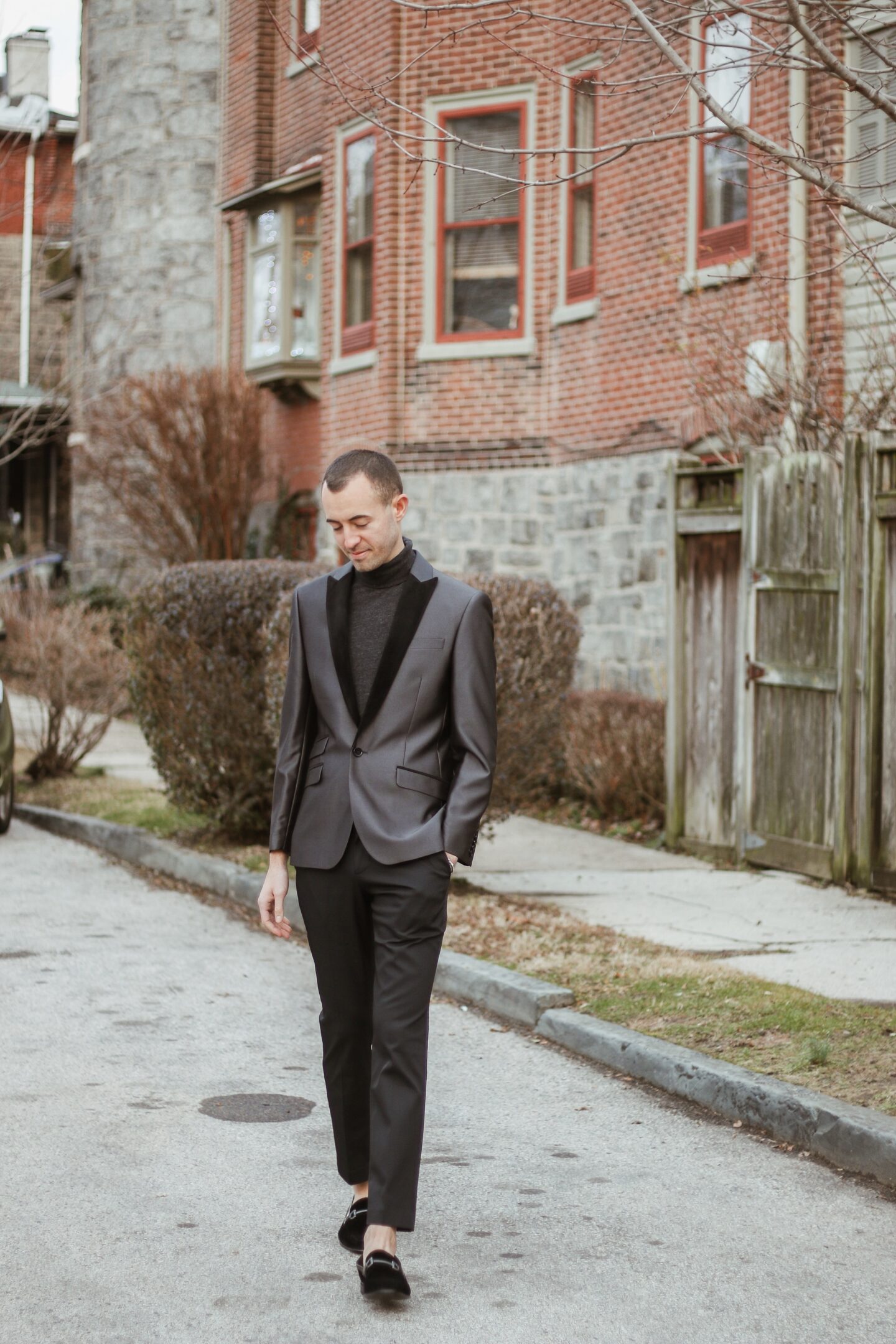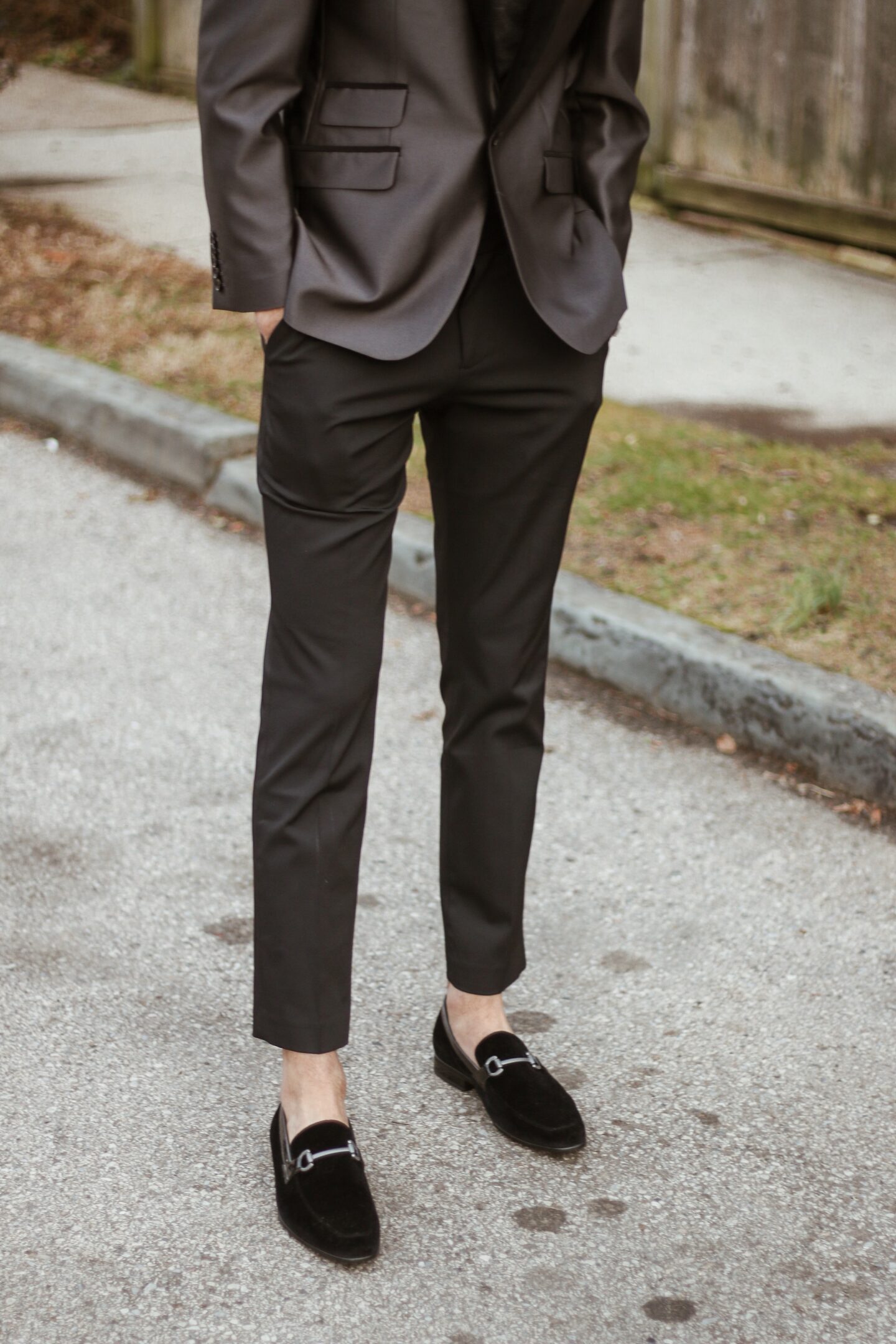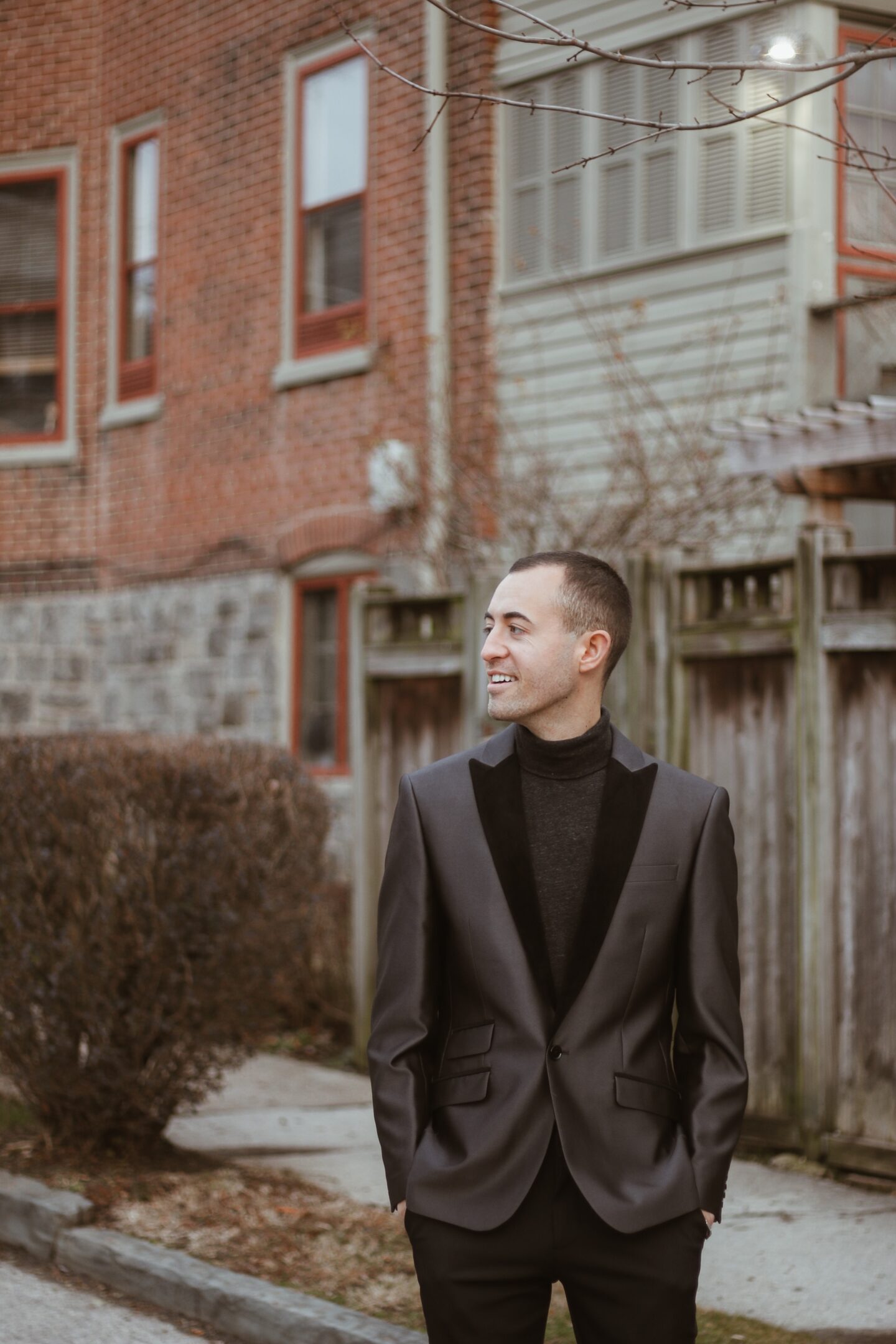 We always try to stress that you should step out of your comfort zone when it comes to dressing. You don't have to do this all the time but it's fun to mix things up sometimes. The next time you need to get all dapper in a suit, mix up the colors, textures, and patterns. Even though a classic black suit may be your default, there are so many other options out there. Hopefully, this inspires your next look! Until next time…