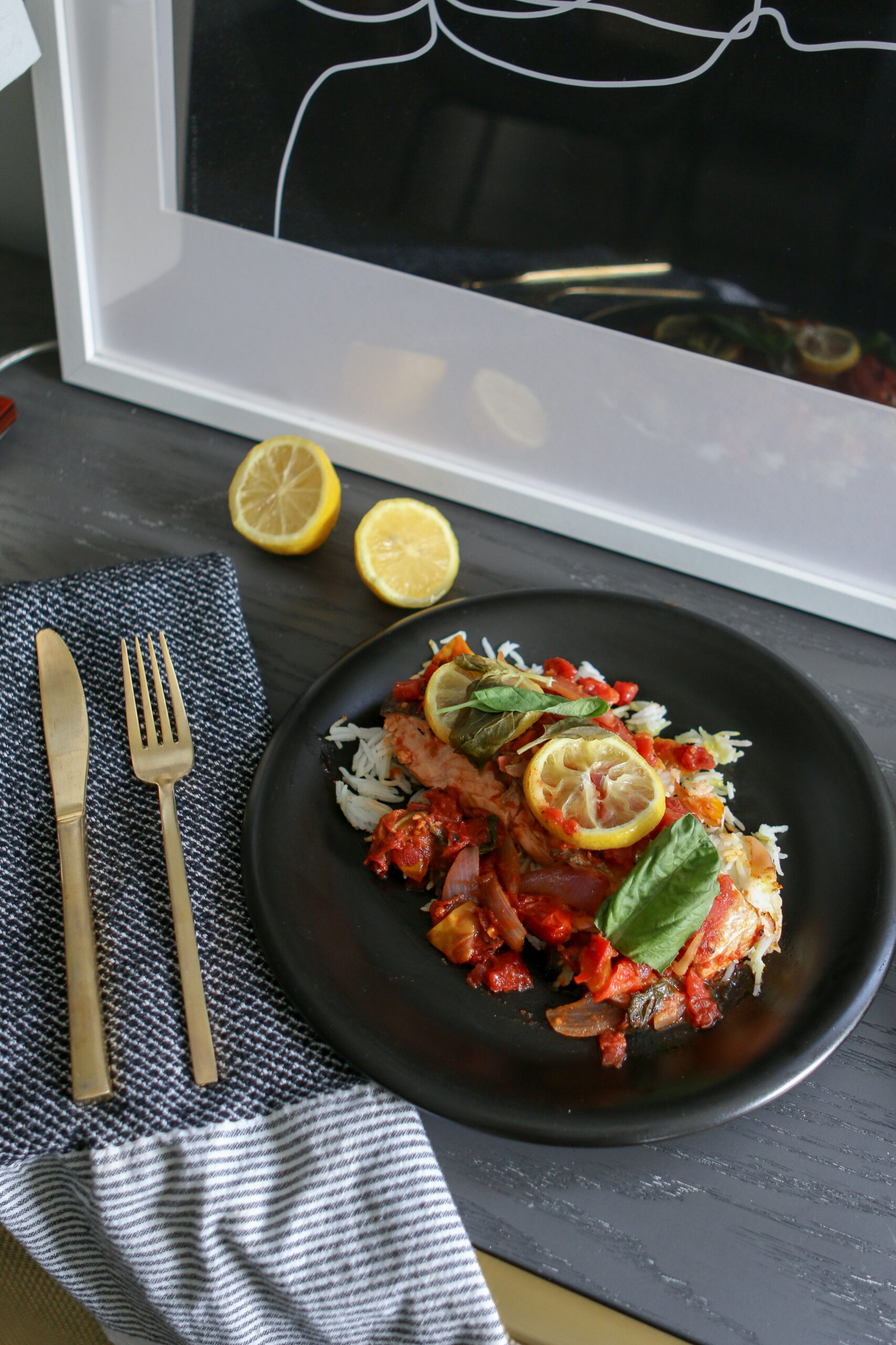 If you're looking for a new salmon recipe, you're going to want to keep reading this post. Since we're both pescatarians, we're always looking for new ways to spice things up. We love to experiment in the kitchen. Cooking is something we really enjoy. We play some music, pour some wine, and cook together. For us, it's a stress reliever.
We were in the kitchen recently getting ready to cook salmon for dinner when we decided we needed something new. Most of the time, we make the same dish when it comes to salmon — grilled or baked with lemon. As yummy as that can be, we wanted to mix things up. That's how this recipe was created! We recently made it for our family and they loved it — and they can be tough critics.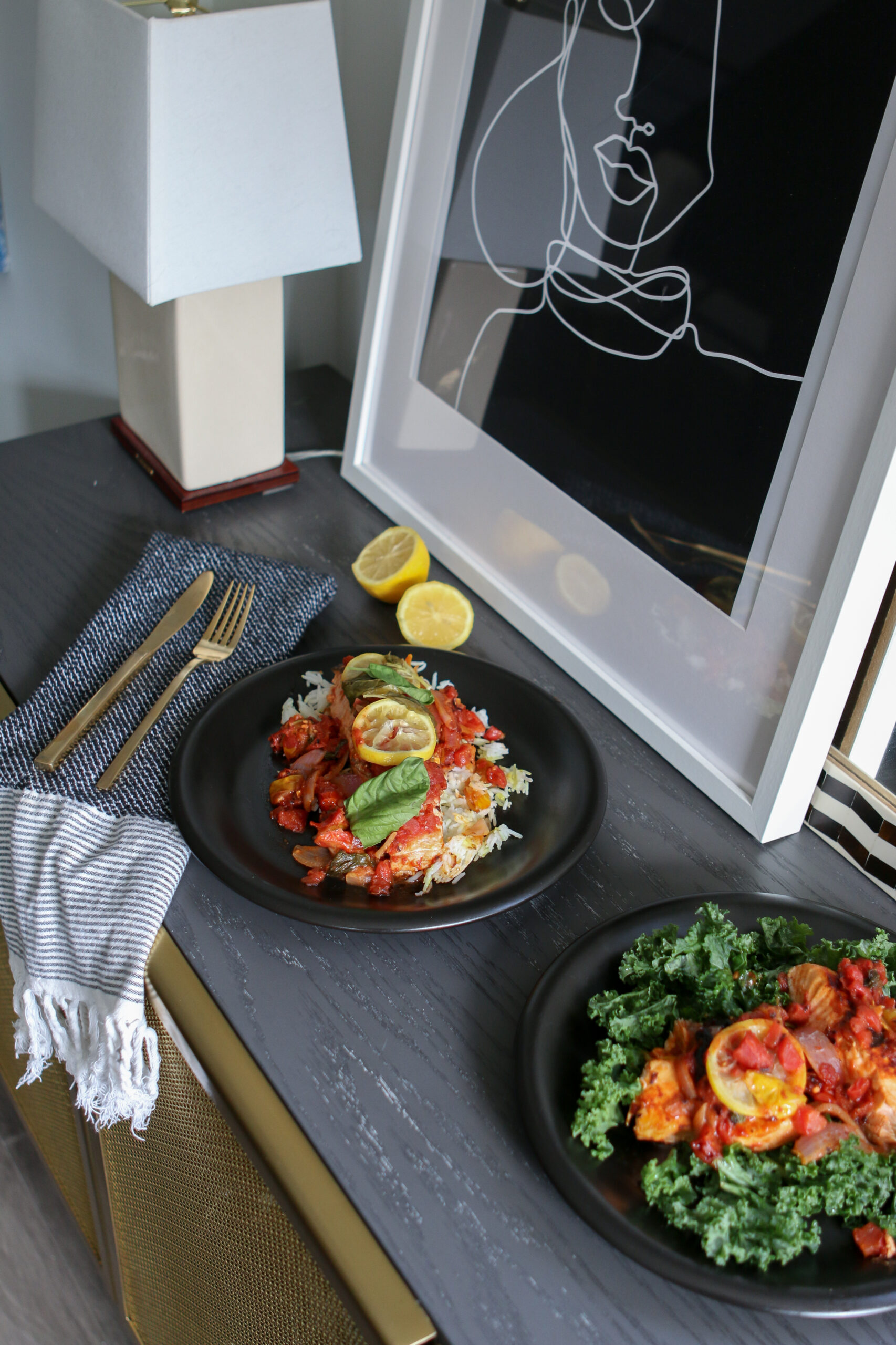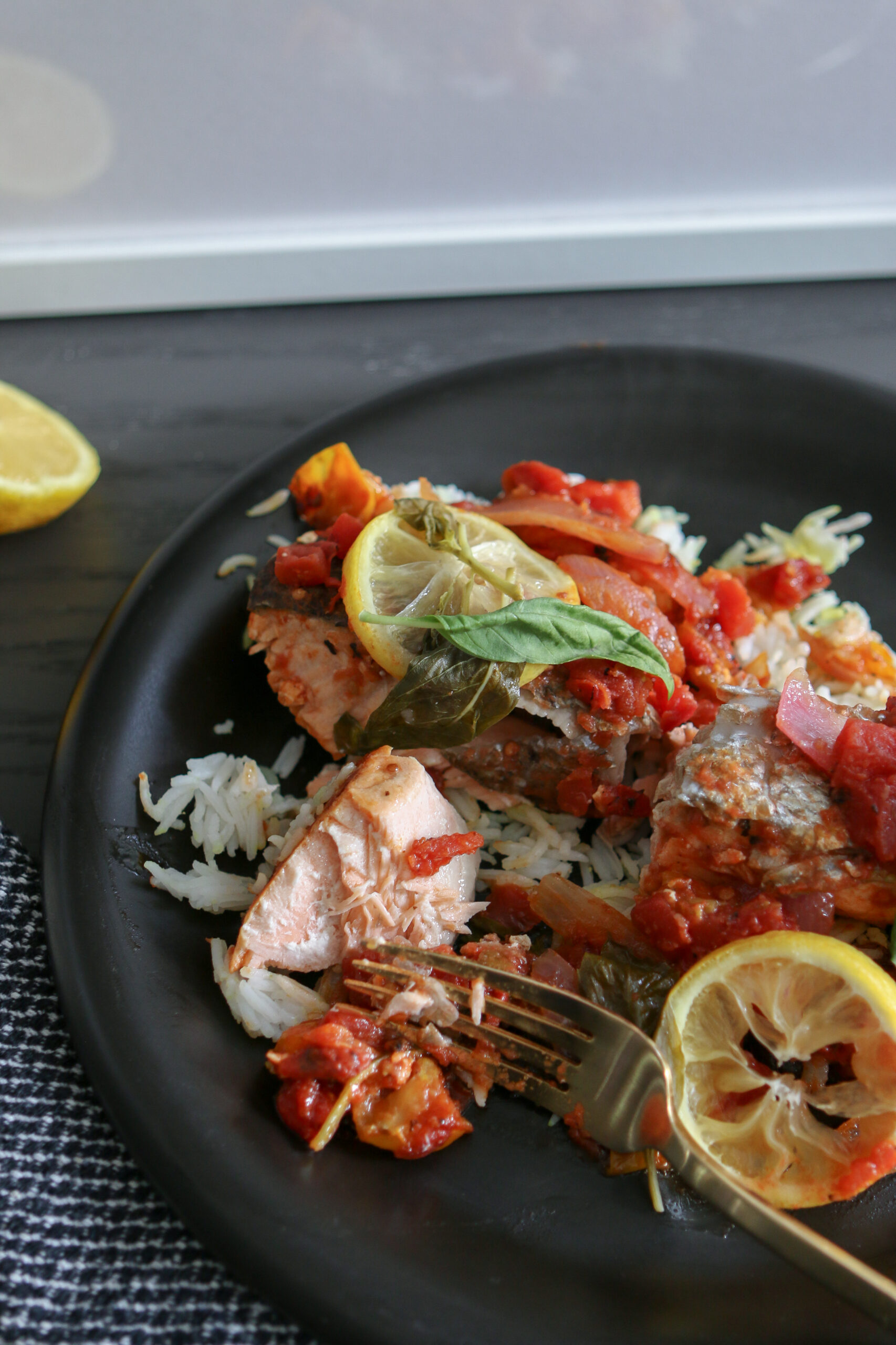 Ingredients
Fresh Salmon
Fresh Lemons
Fresh Basil
1 Can of Diced Tomatoes
Salt
Pepper
1 TBSP Minced Garlic
Extra Virgin Olive Oil (EVOO)
Directions
Preheat oven to 375 degrees. Cut salmon into 2 pieces. Season each side of salmon with salt and pepper. Heat EVOO and garlic in a cast iron skillet. Place salmon in skillet. Sear each side for 4 minutes. Once salmon is seared, add tomatoes and basil to skillet. Top each piece of salmon with one lemon slice. Bake for 25 minutes.