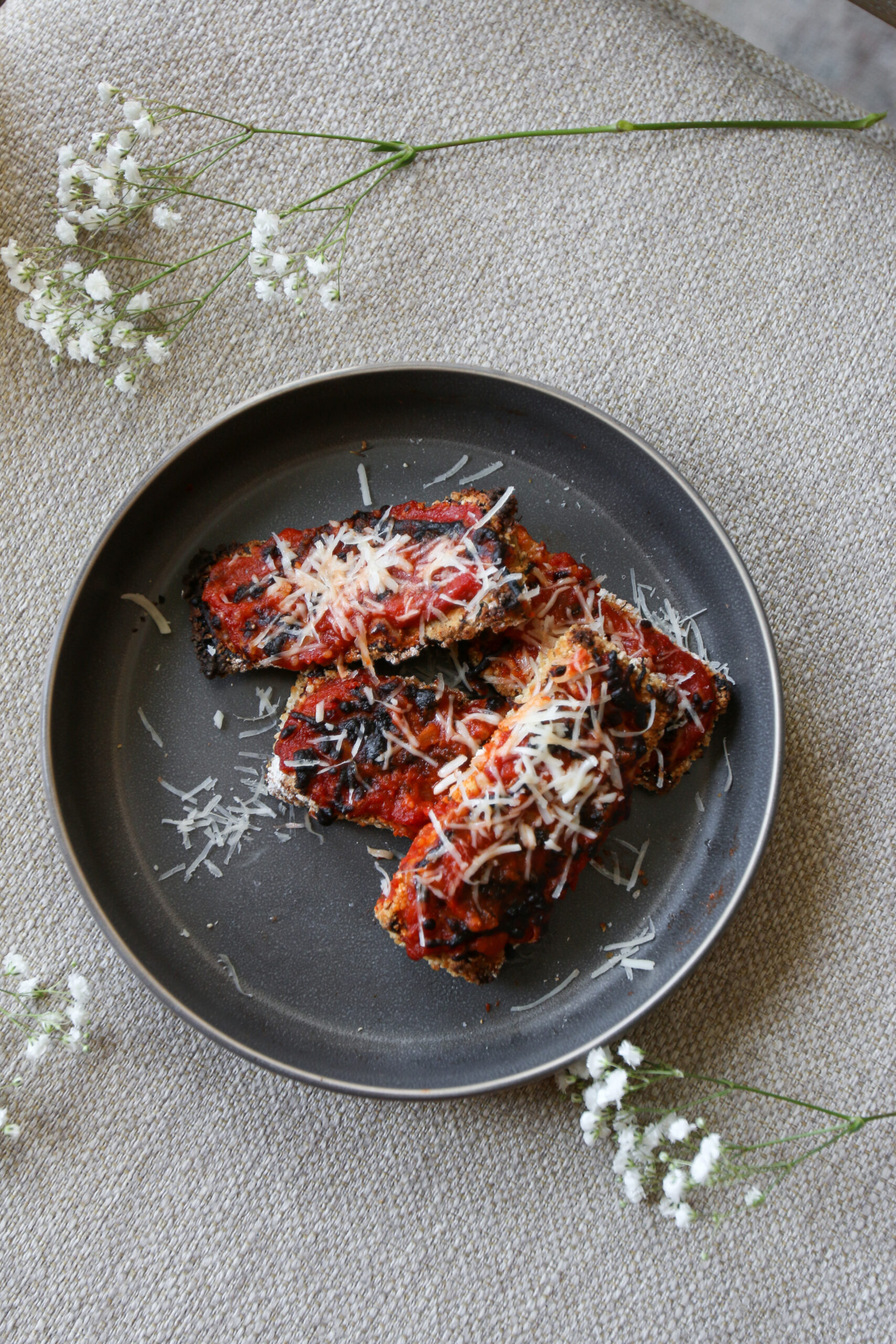 ---
Ingredients
Organic Extra Firm Tofu
Gluten-free Bread Crumbs
1 TBSP Corn Starch
Garlic Powder
Salt
Pepper
Dill
Rosemary
Avocado Oil or Egg — we switch it up sometimes depending on if we want it to be vegan
Favorite Marinara Sauce
Mozzarella Cheese
Fresh Parmesan Cheese
Directions
Preheat oven to 425 degrees.
Turn tofu on side and slice into long strips (this acts as the chicken base) and press as much moisture out as possible. The less moisture, the crispier the tofu.
Once tofu is ready, dip pieces into avocado oil or egg then the mixture of bread crumbs, seasoning, and cornstarch.
Spray wire rack with cooking spray then place tofu on rack and baking sheet. To make the tofu even crispier, lightly spray the top of each piece with a cooking spray. Just enough to give it a light coating.
Bake tofu for 25 minutes or until golden brown.
Remove from oven. Add layer of marinara sauce, sprinkle mozzarella cheese, then place back in oven on broil for 3-5 minutes — just enough to let the cheese turn golden brown.
Garnish with fresh basil and freshly grated parmesan cheese and enjoy!
---