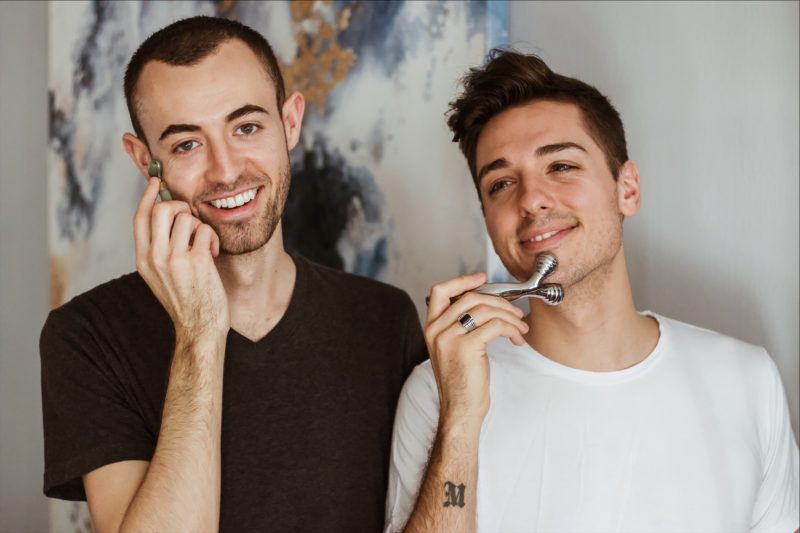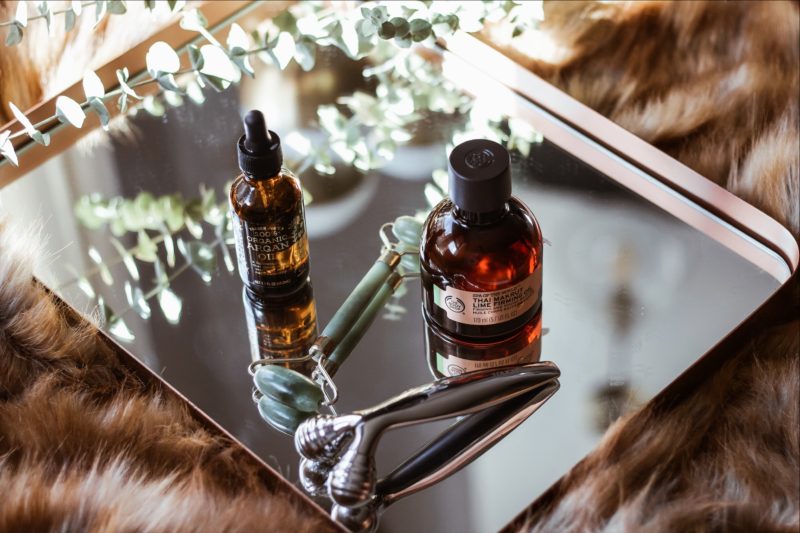 Skin care is a huge part of our lives. SURPISE. Yeah, safe to say you guys already know that. From serums to creams to oils, we've tried just about everything. The newest addition to our routine is facial rollers. You've probably seen us on Instagram using one of the many rollers we have. It's become a serious addiction. We get so many messages from you guys asking us about the benefits of these tools. Well, we're here to break down everything! We feel so strongly about the benefits of rollers and think you guys should all be using one.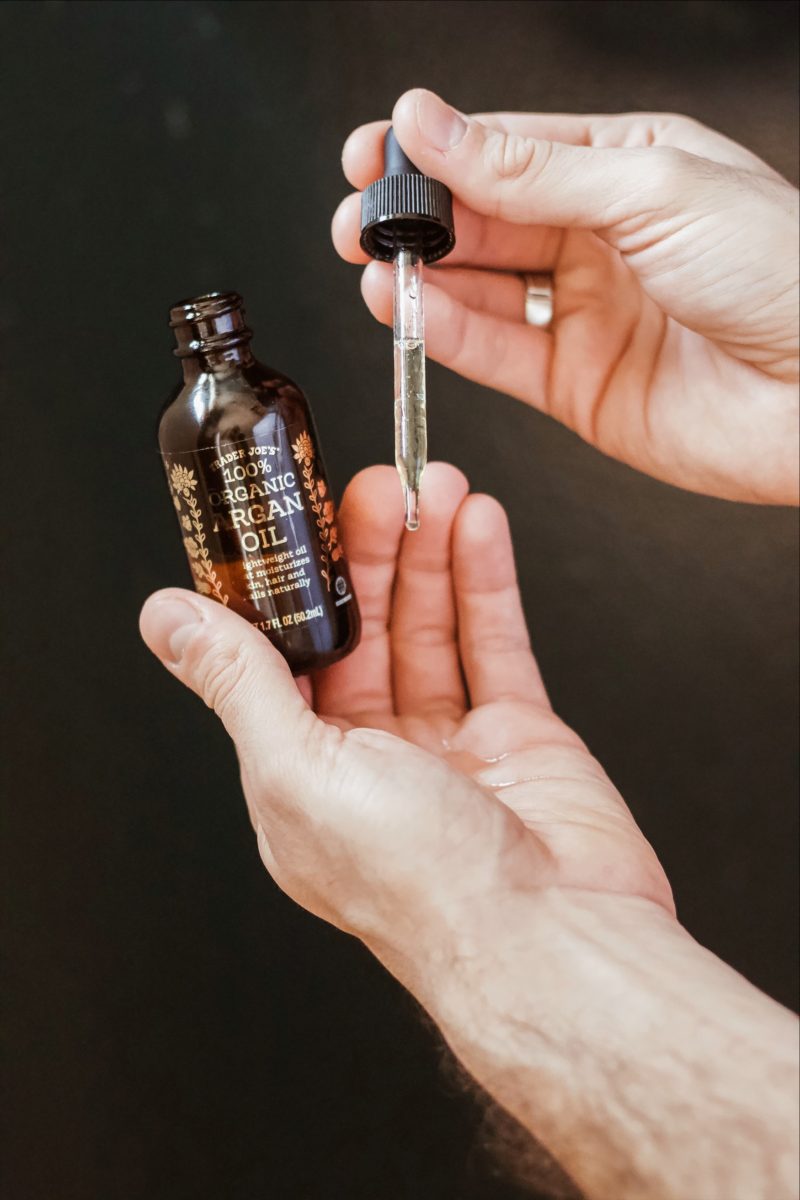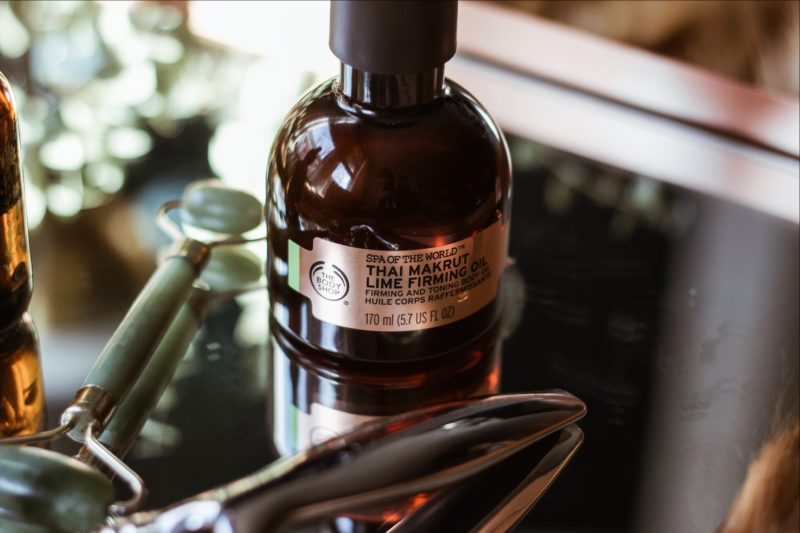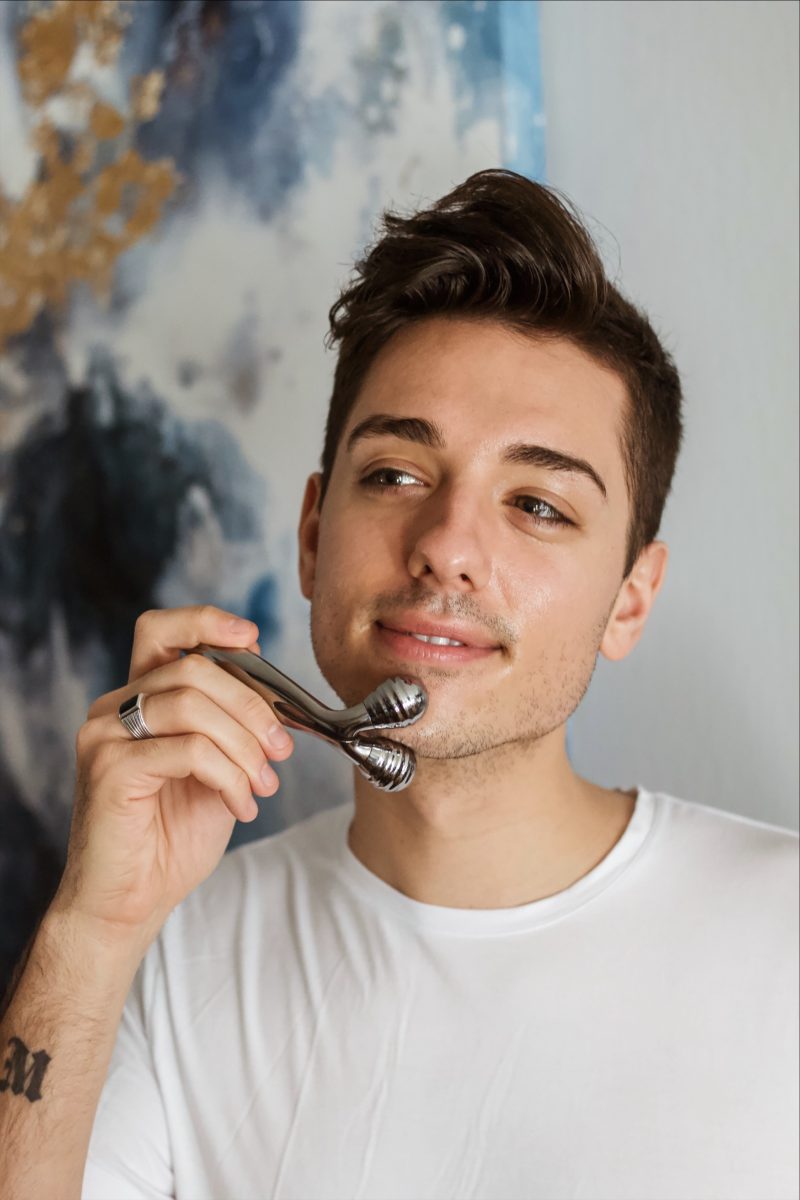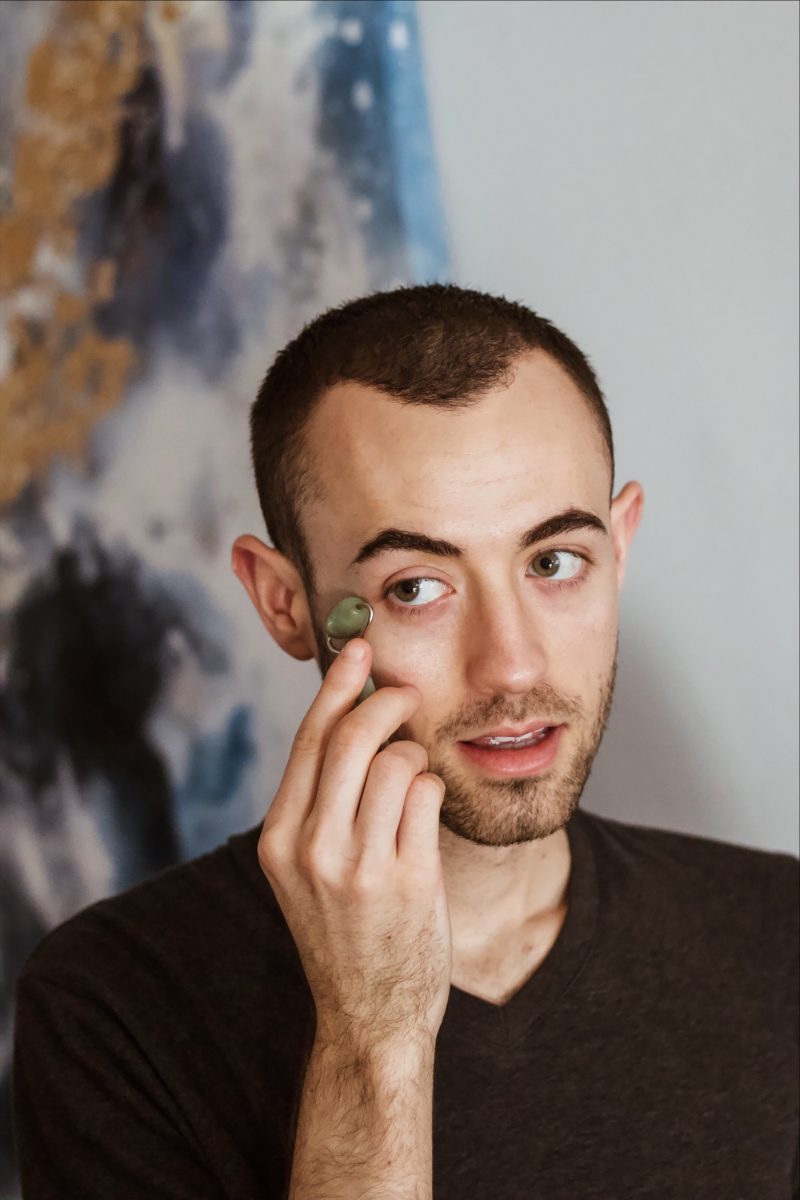 THE CONTOUR SHAPER
This is the roller you've probably seen the most. We use this roller almost daily. This tool has two small balls on the end that massage your skin. LOL. We use this roller to help with puffiness, circulation and lifting the skin. Obviously, we aren't full of wrinkles right now but we are all about starting early. Mike uses the line, "Invest now or pay later" when it comes to skin care. You can take care of your skin now or be stuck wishing you had done more when you are 60. No thanks! Plus, we aren't trying to spend thousands on Botox down the road.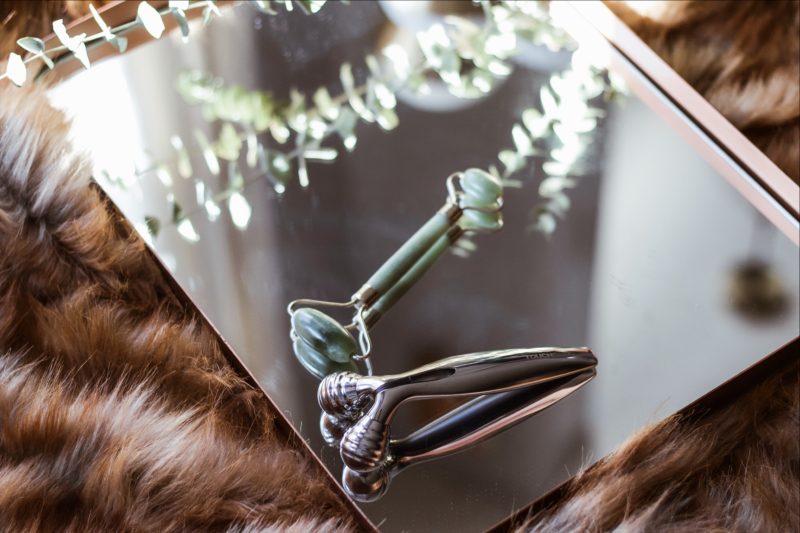 You can target multiple areas of your face with this roller. We usually focus on the eye area, laugh lines, frown lines, and jawline. Just like all rollers, you MUST apply a facial oil to your skin. If not, you'll actually damage your skin and cause premature lines and wrinkles by pulling your skin without a lubricant.
This roller also helps lift and firm. Gravity is working against us every single day. That's why it's so important to use something like a roller. It helps firm your skin by massaging upward. Remember, don't pull down with the roller. Like we said, gravity is already pulling you down — don't add to it.
Using a facial roller also helps your products penetrate even deeper. Don't you want all of those expensive products to absorb into your skin as much as possible? This helps do just that! It's also super relaxing. We look forward to this part of the night. We finally shut things off and start to relax — it's like a mini spa treatment.
THE JADE ROLLER
The jade roller is one of the most common rollers out there. This tool is made from solid jade stone. The main reason we use this roller is to decrease puffiness. Jade rollers help stimulate lymphatic drainage, which decrease puffiness. Just like the other roller we mentioned, you need to first apply a facial oil to your skin.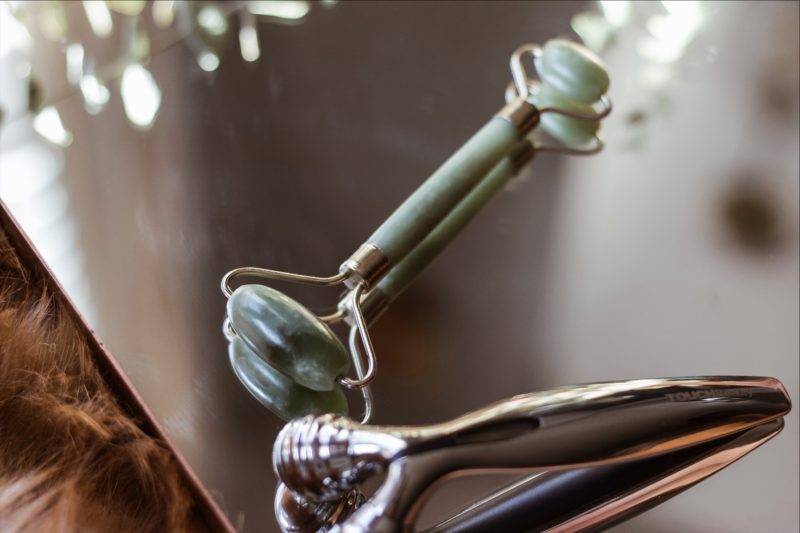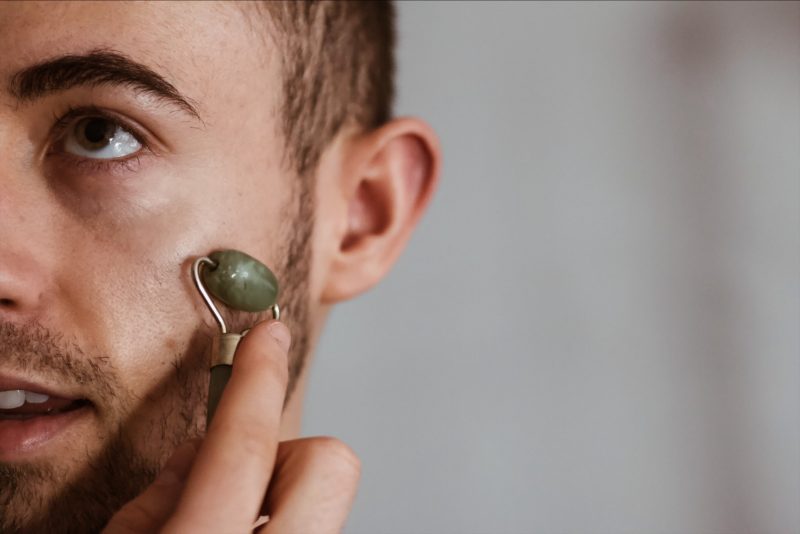 There are two ends of the jade roller — one with a large stone and one with a smaller stone. The large end is good for your cheeks, forehead, and jaw. The small end is meant for your eyes and mouth area. We love using our jade roller in the morning to help wake up our skin. We like to put the roller into the freezer for 30 minutes before using. This really helps decrease puffiness, calm and smooth. Plus, it feels so good! Just like the other roller, the jade roller also helps products absorb even deeper into your skin. Who doesn't want that?!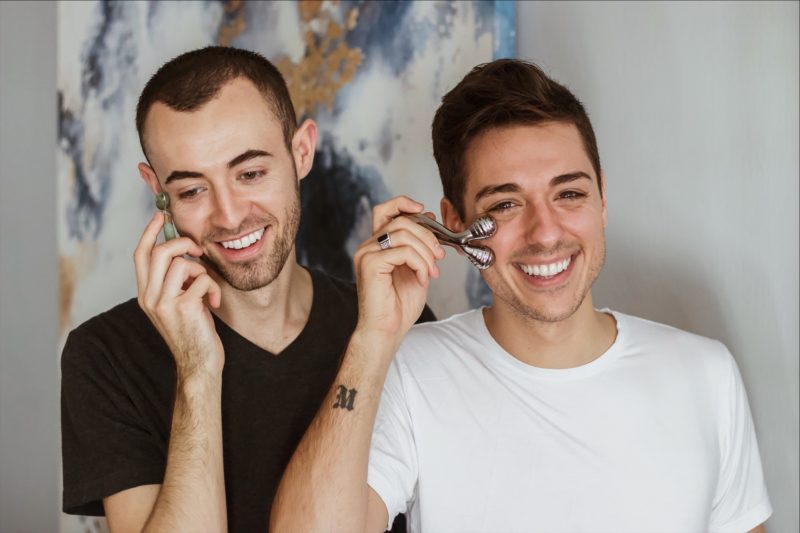 Both of these facial rollers have really changed our skin. We seriously have seen a huge difference. Not just with firmness and puffiness, but with the actual health of our skin. Our products really have been able to work even better when we use one of these rollers  — especially at night. If you've been on the fence with facial rollers, just do it! We promise your skin will thank you.
Let us know what you think of rollers in the comments below! Until next time…
SHOP ROLLERS