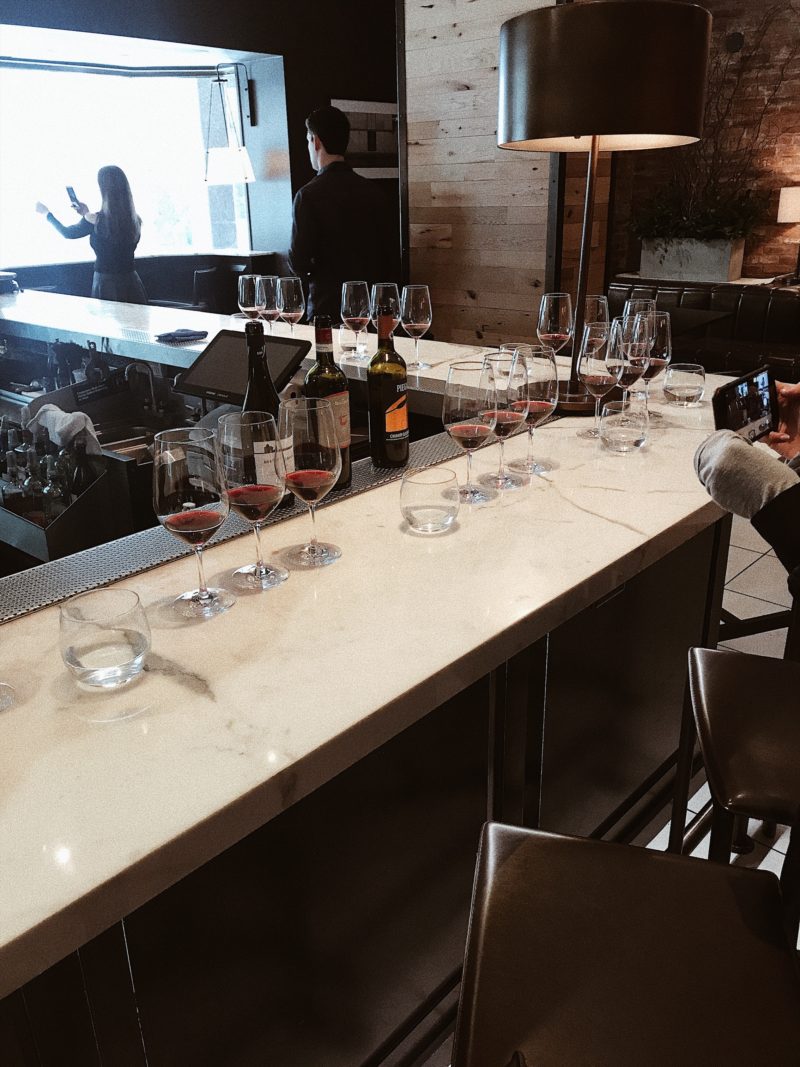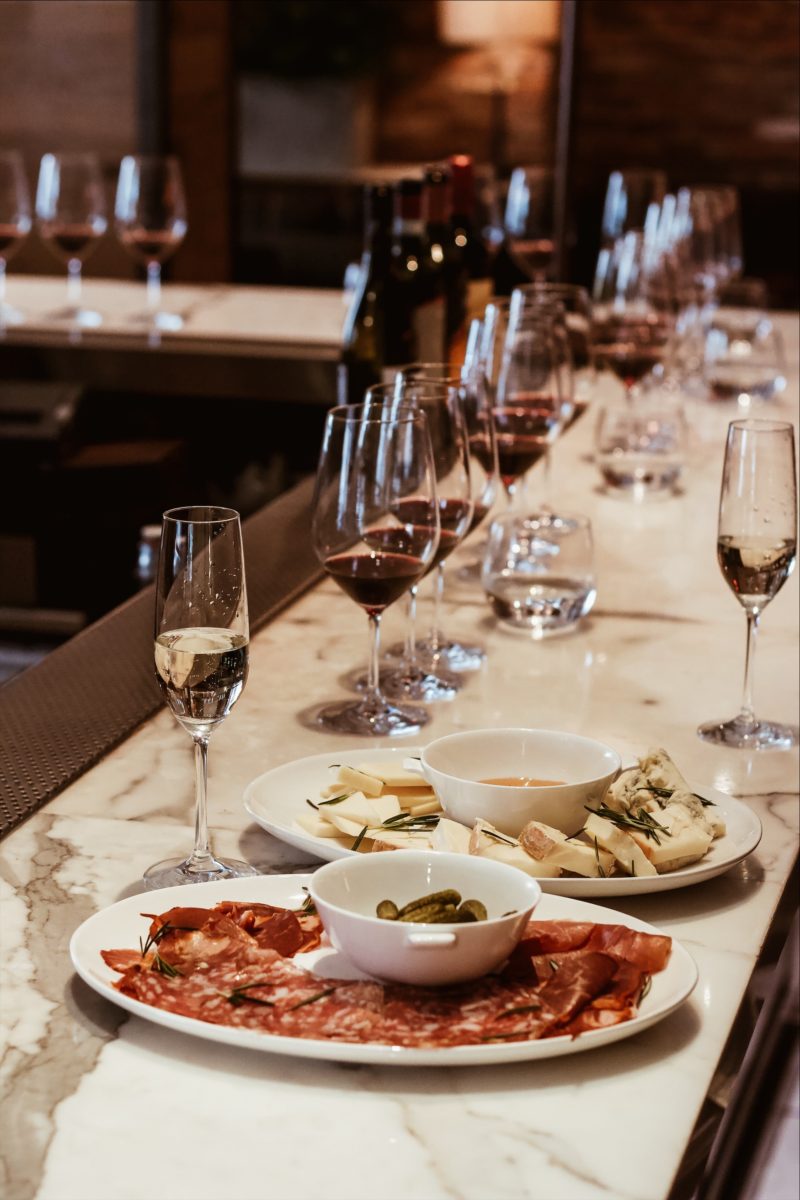 Guys! We recently checked off something from our bucket list — learn how to make homemade pasta. We've always wanted to learn how to make the real stuff — no boxed pasta here! We were lucky enough to be invited into the kitchen of Scarpetta in Philly for a pasta making lesson from the head chef. Crazy, right?! We were so excited when we found out.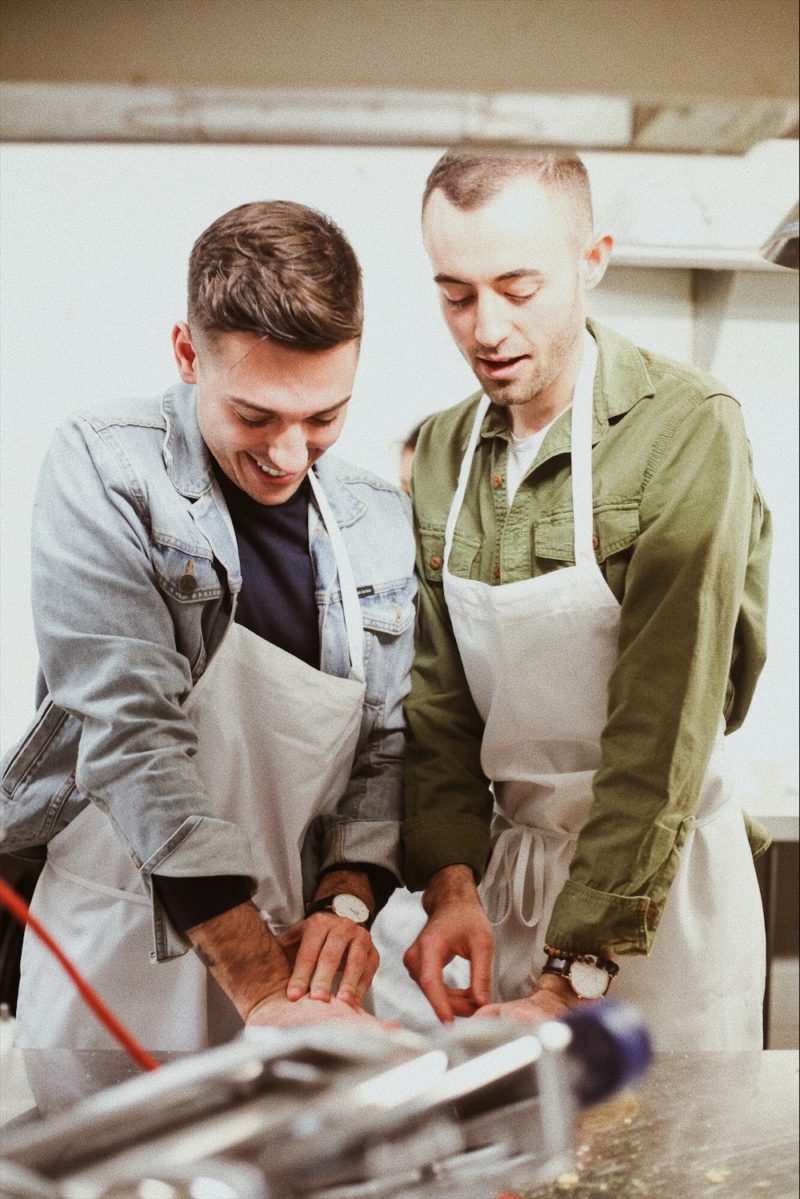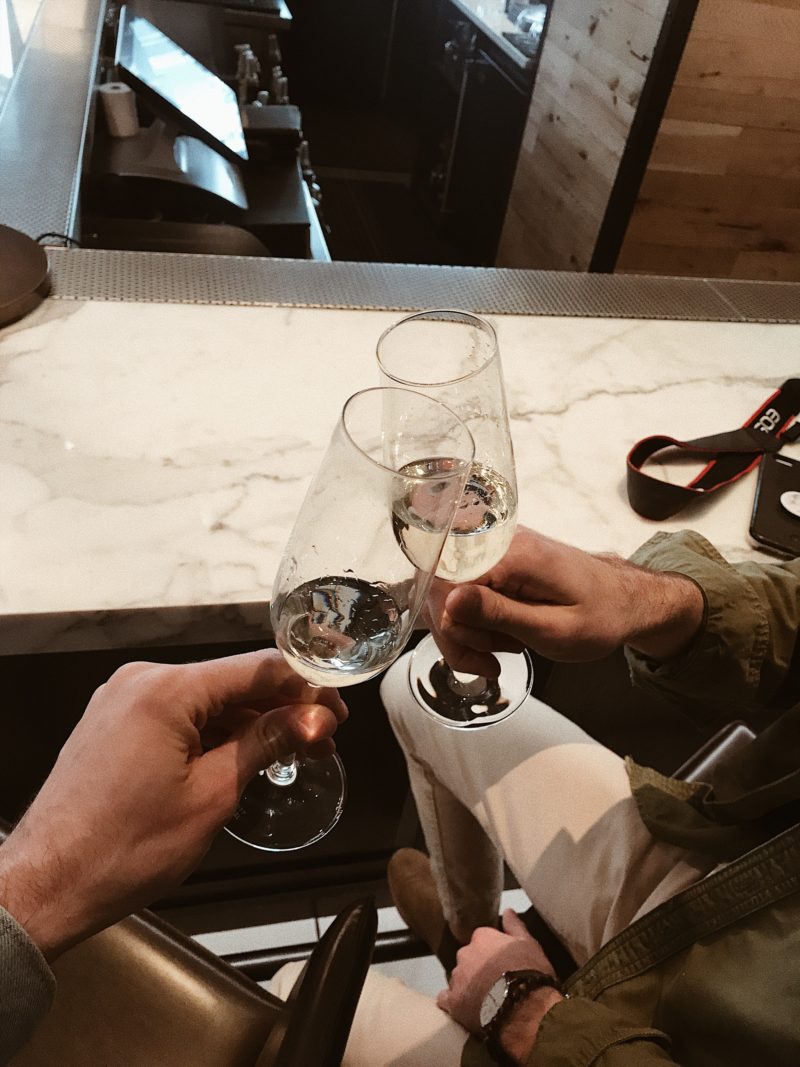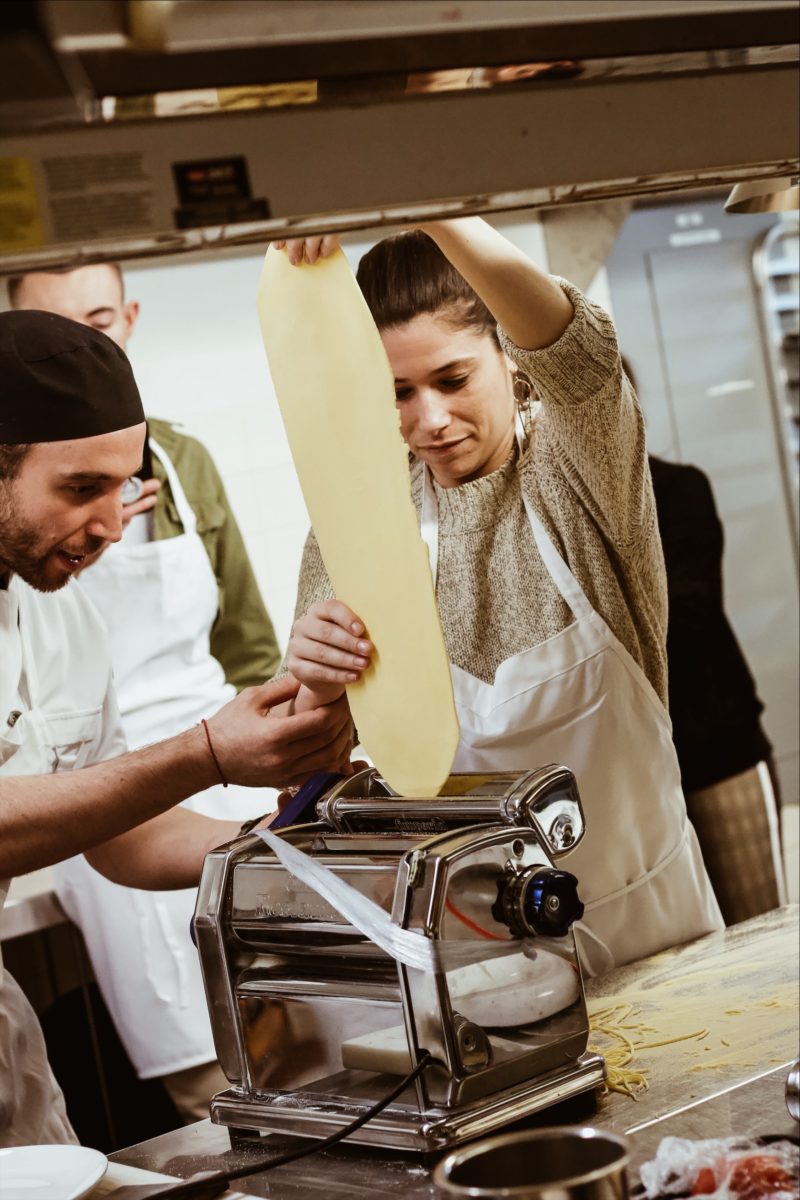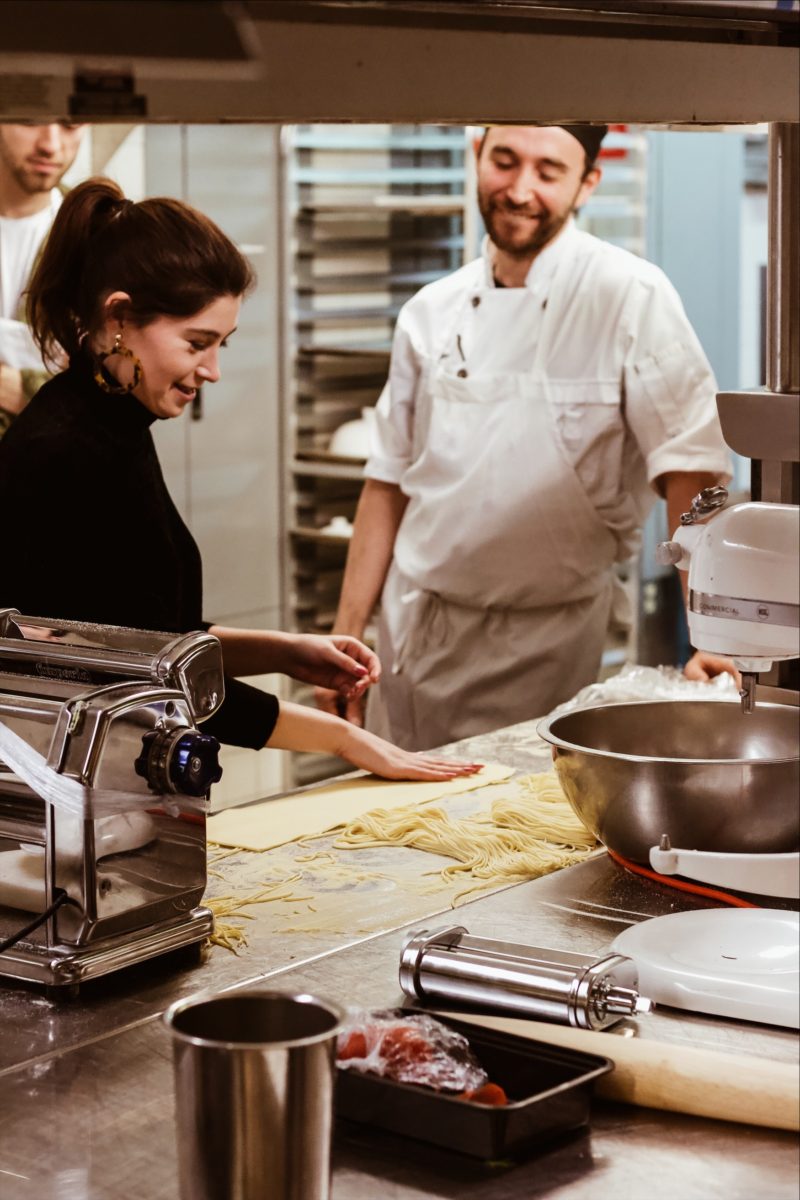 The afternoon started off with a wine lesson from a Master Sommelier. We learned a ton about Italian wine and munched on some amazing bites. Alex is still dreaming about the fried mushroom risotto dish! After we filled up on all the wine knowledge (and wine lol), we headed upstairs to the kitchen.
It was so much fun playing chef for a day. We obviously cook at home all the time but never with the guidance of a professional. We first mixed up the pasta dough — which was actually not as hard as we thought it would be. Fun fact: we never knew how many eggs actually go into pasta. Apparently, that's what makes homemade pasta so good.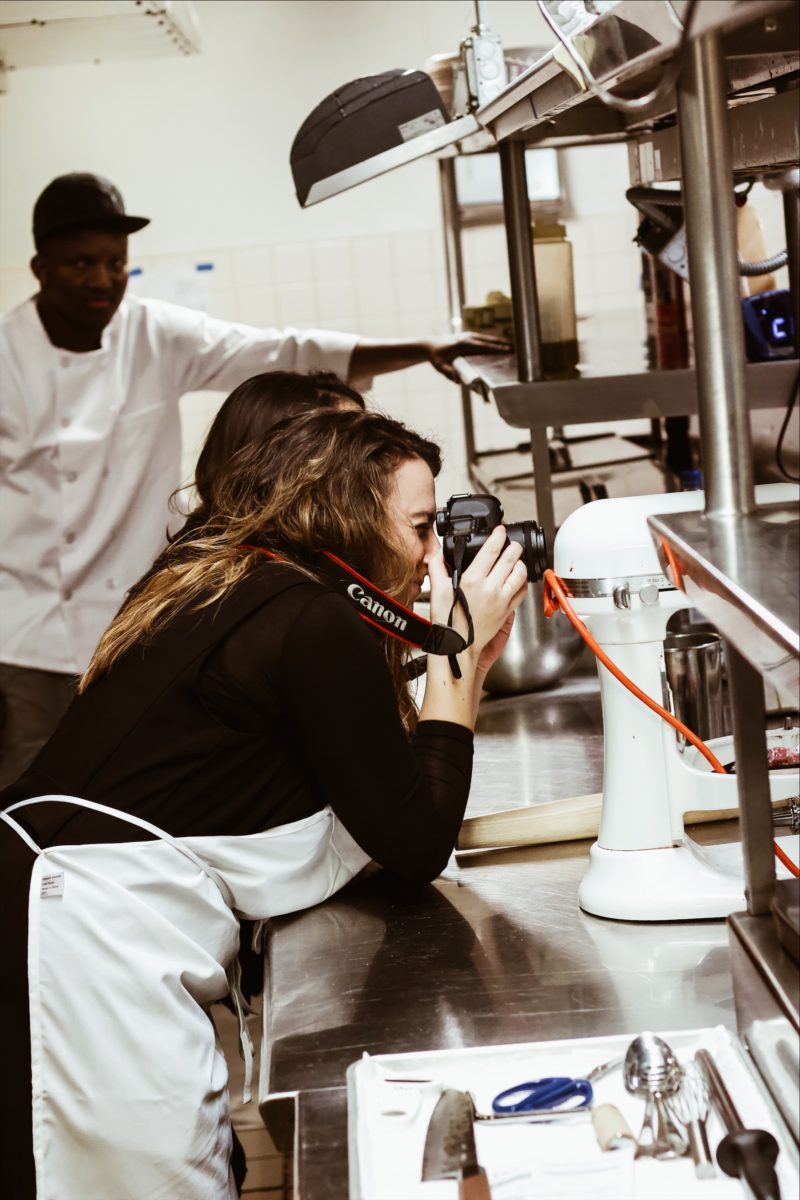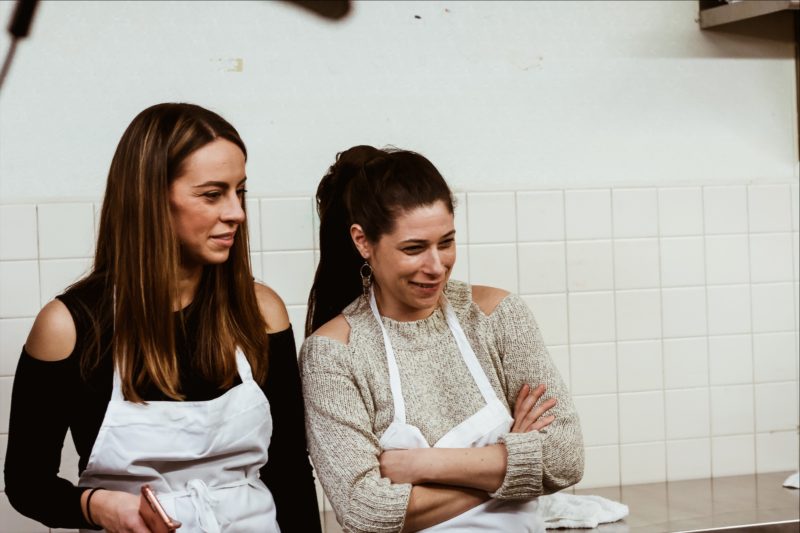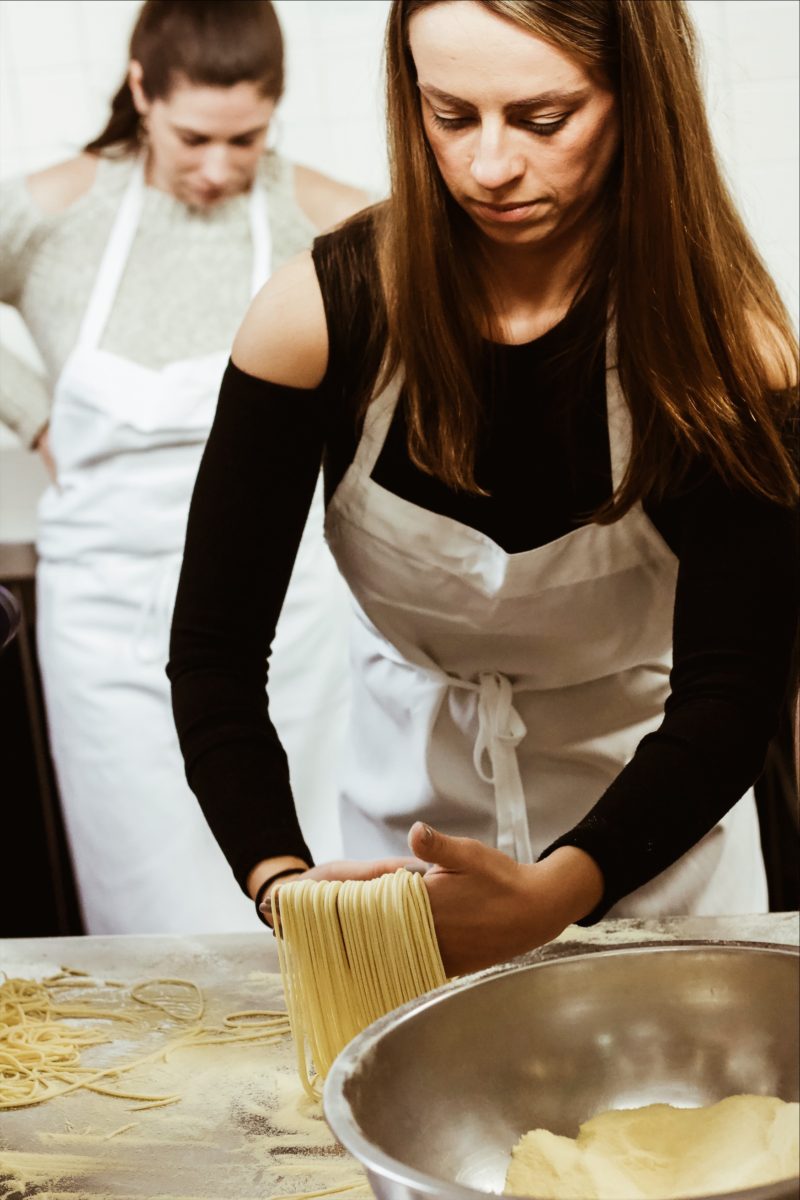 Once everything was mixed, it was time to roll and cut. We cut the pasta into spaghetti but you can do just about any shape. We never knew how long it took to cook fresh pasta — 30 seconds!! Crazy, right? Most boxed pasta takes about 8 minutes to cook. Since it's fresh, you just drop the pasta in boiling water and wait less than a minute. The pasta comes out perfectly cooked.
The last step was tossing the pasta in fresh sauce, red pepper flakes, and butter. Yep, we said butter! That helps add a ton of richness and flavor to everything. We also learned a trick to getting the sauce to stick to your pasta — pasta water! Before you drain your pasta, save a little bit of the water. Once it's time to toss the pasta in the sauce, add some of the water to help it all stick. We even tried this at home after we left and it really does work!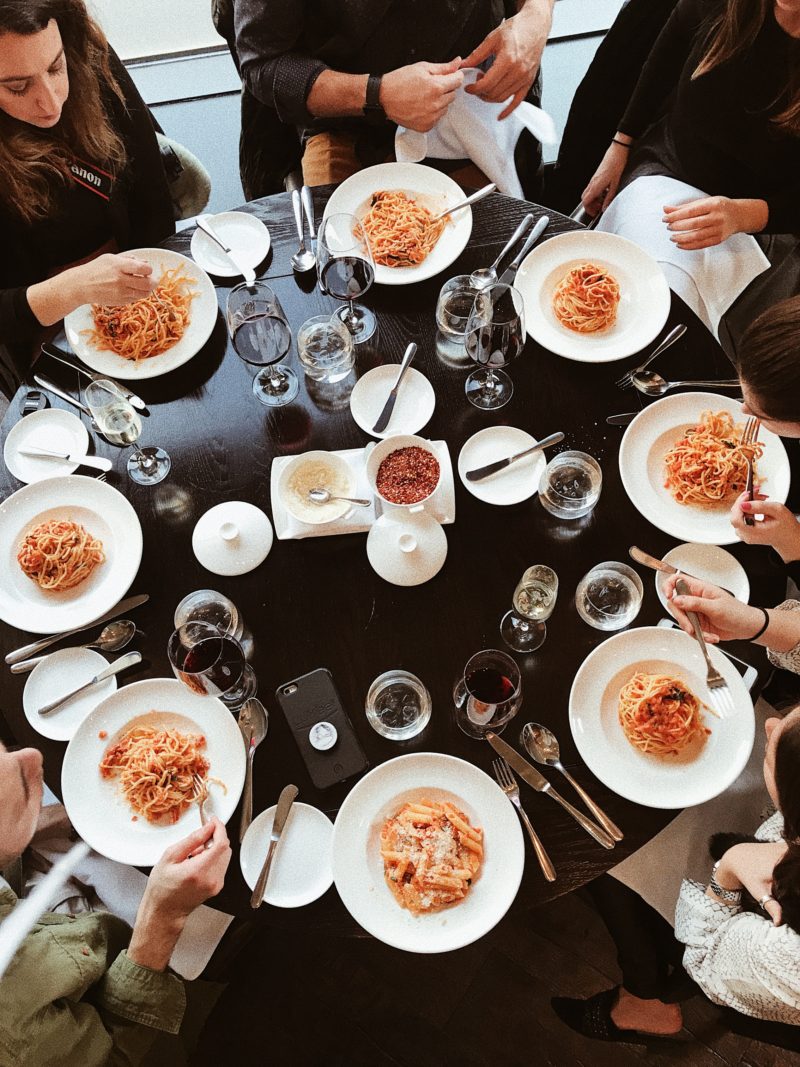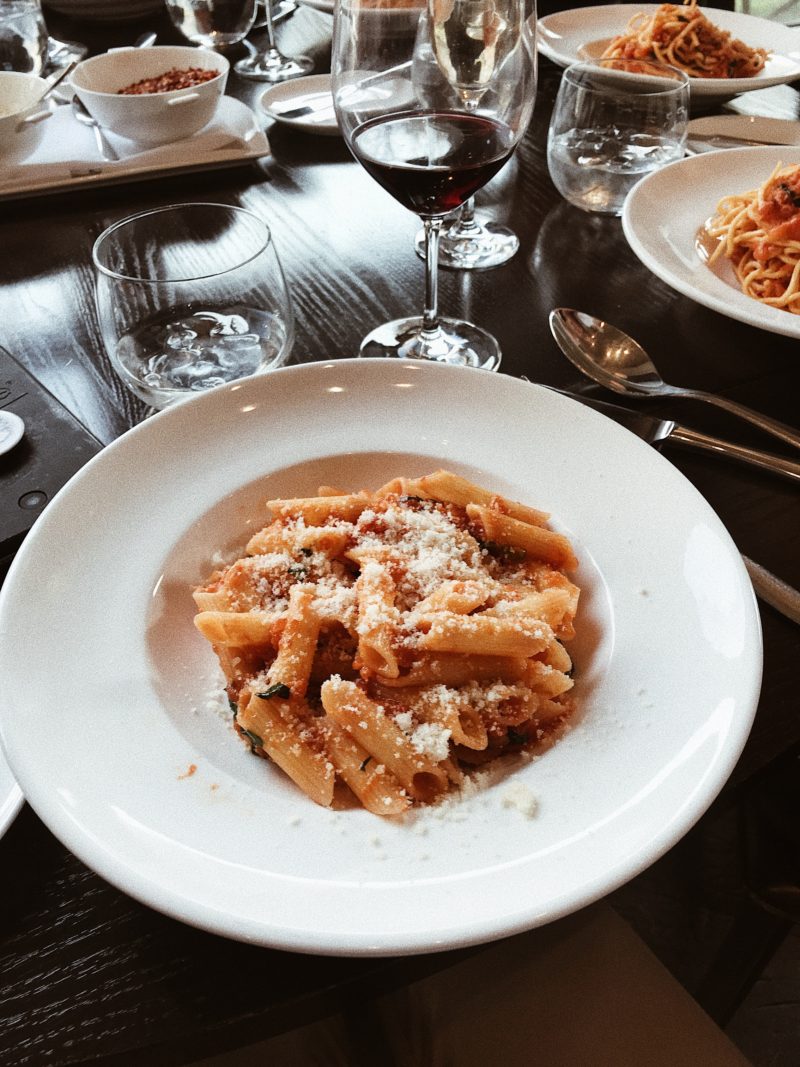 After we finished cooking, it was time to taste our hard work. Guys, this pasta was UNREAL. Truly some of the best pasta we've ever had. We all devoured everything once we sat down!
If you've been thinking about making pasta at home, do it! We promise it's worth it. The only problem is you won't want boxed pasta again after you taste the real stuff!
Until next time…