---
Blogmas Day Two
---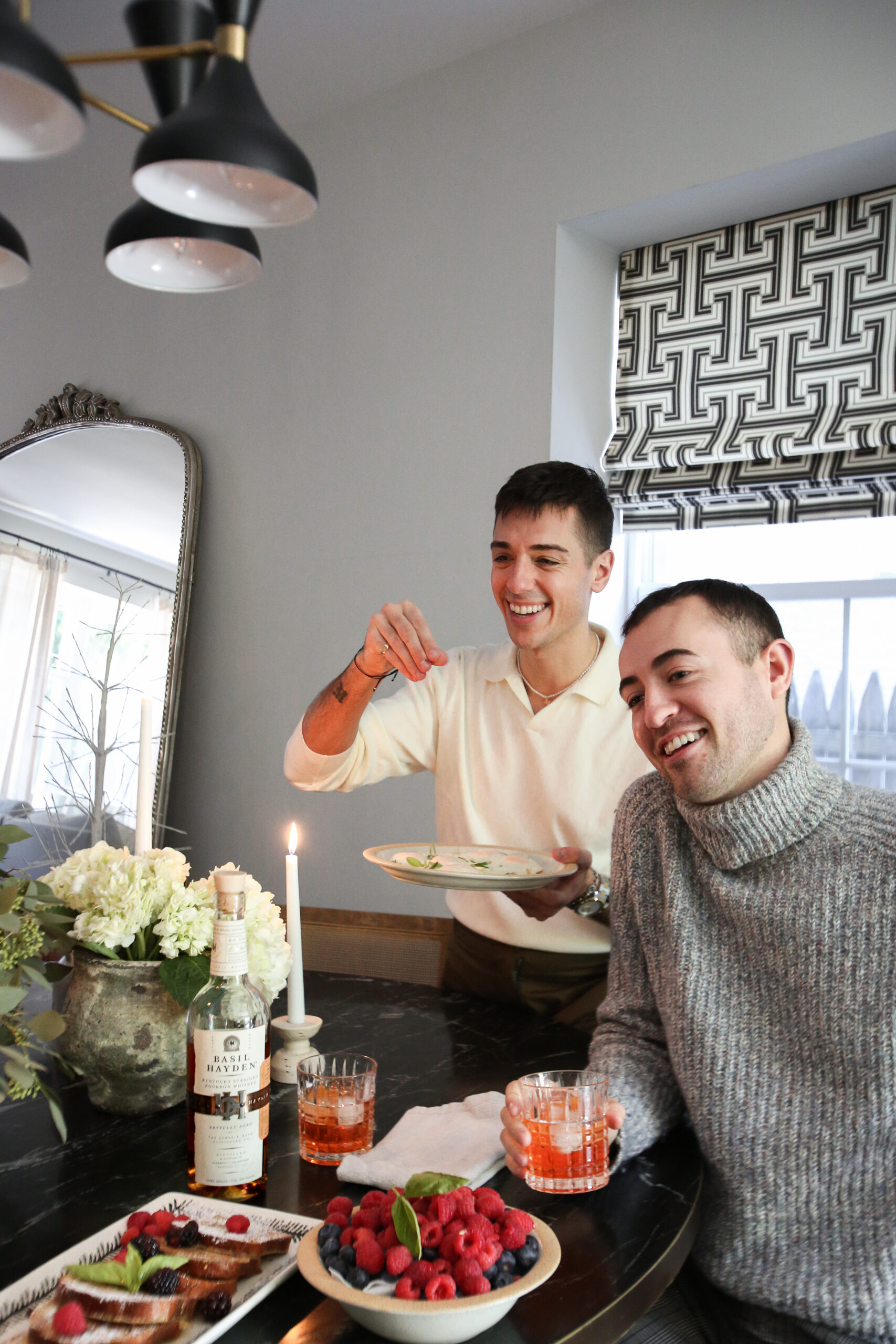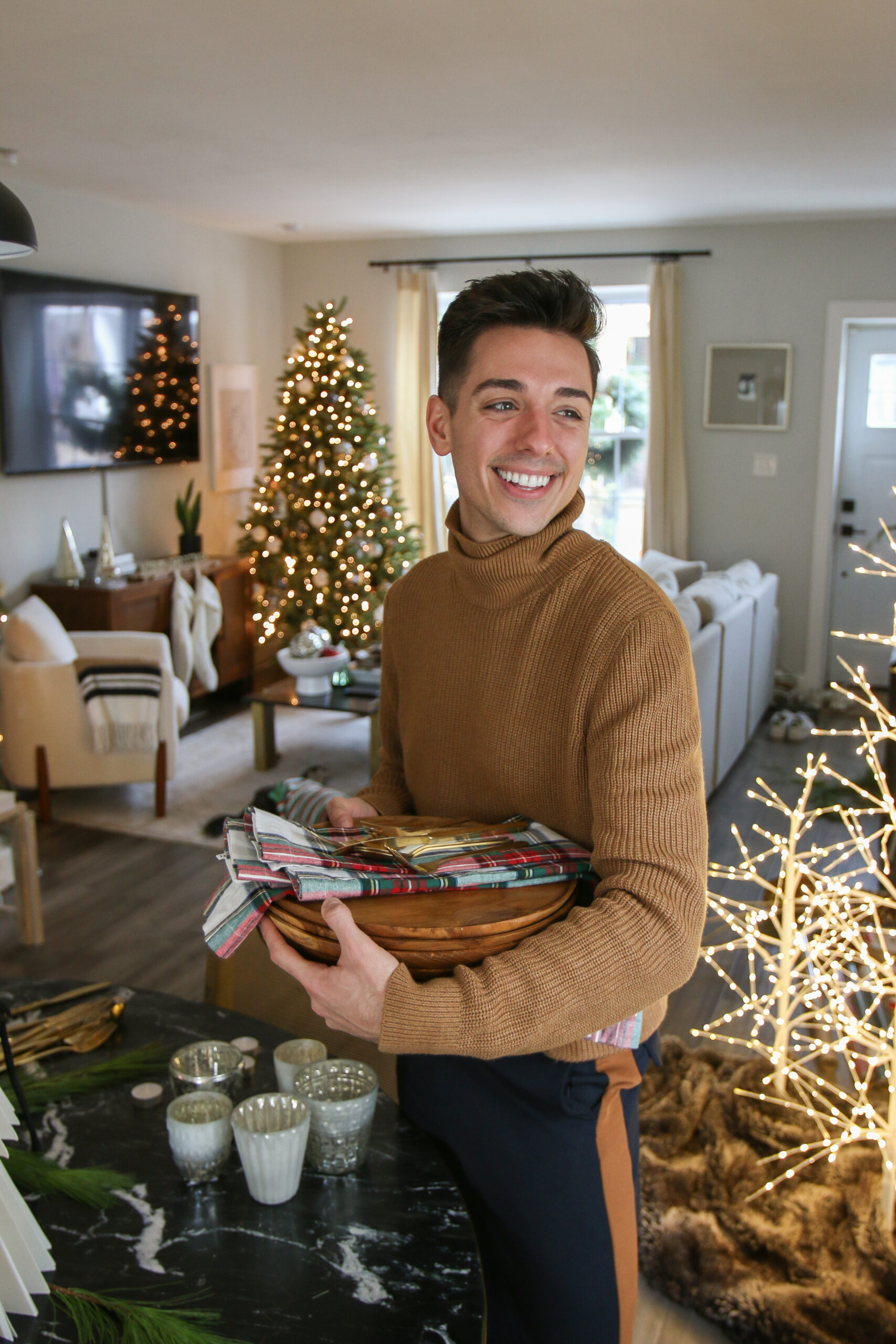 We absolutely love entertaining for the holidays. Well, anytime for that matter but especially during the holiday season. It's such a happy time for us and we love sharing that with friends and family. Last year was not a typical holiday given the state of the world but it feels like we might be able to celebrate normally this year. Given that, we want to share some tips and tricks with you for entertaining for the holidays. Our life motto is to make every moment an experience — big or small. We truly do live by that. Even more so with what we've all gone through these past two years. We've been reminded that life is so short and we want to make every moment as special as possible.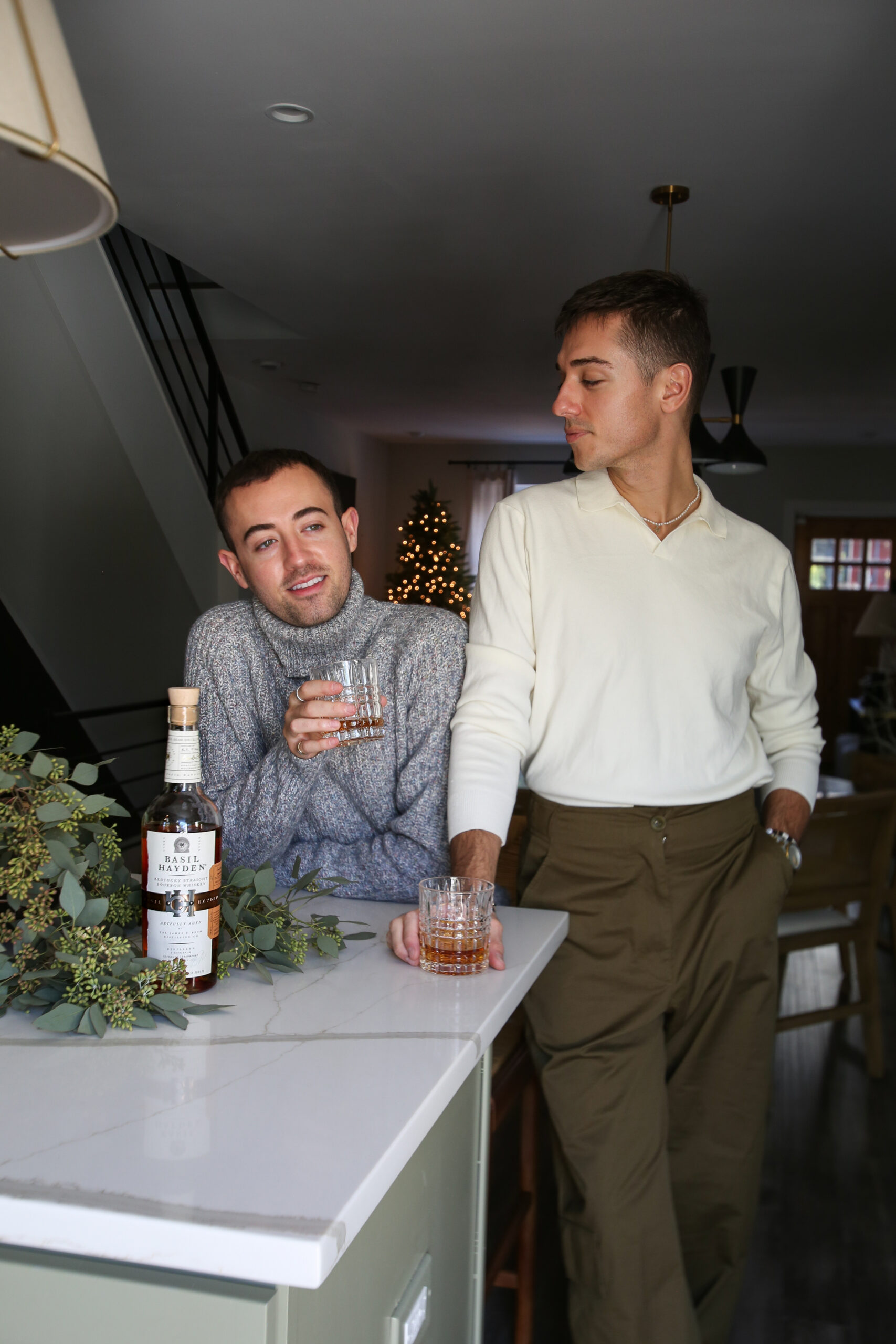 Setting the mood.
This is arguably the most important part of entertaining for us. How will your guests feel when they walk through the door? We really do think about all of this. Not in a pretentious way at all. But we really do love creating experiences in the most simple ways. Lighting is one of the easiest ways to set the mood. Turn off the harsh lights in your home and turn on a few lamps. Or if you have recessed lighting, use a dimmer. Make the space feel warm. Create little moments around your space. Maybe you have a small reading nook with a lamp beside it — turn that on. By doing that, it creates and open invitation for a guest to sit down. It feels warm and cozy.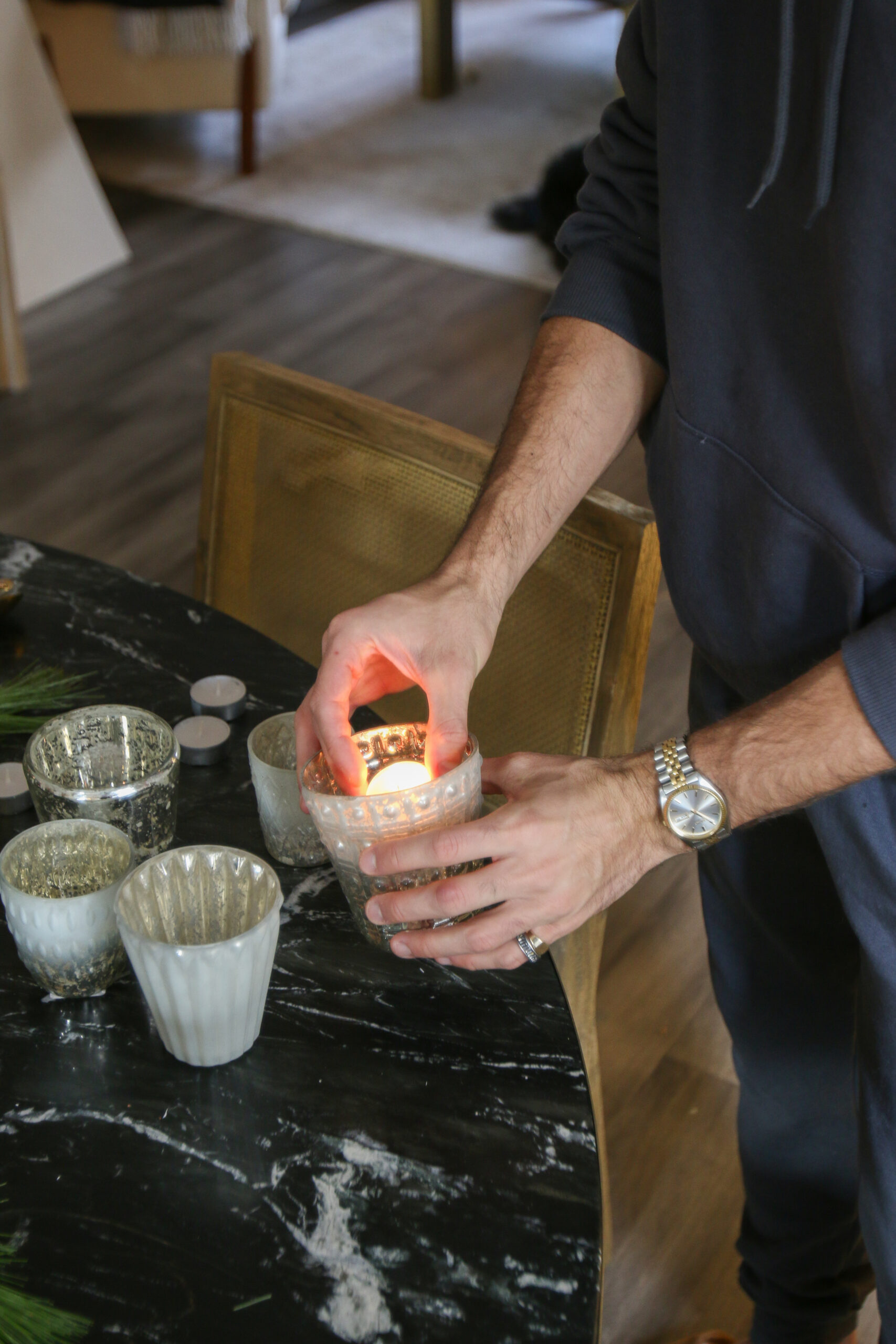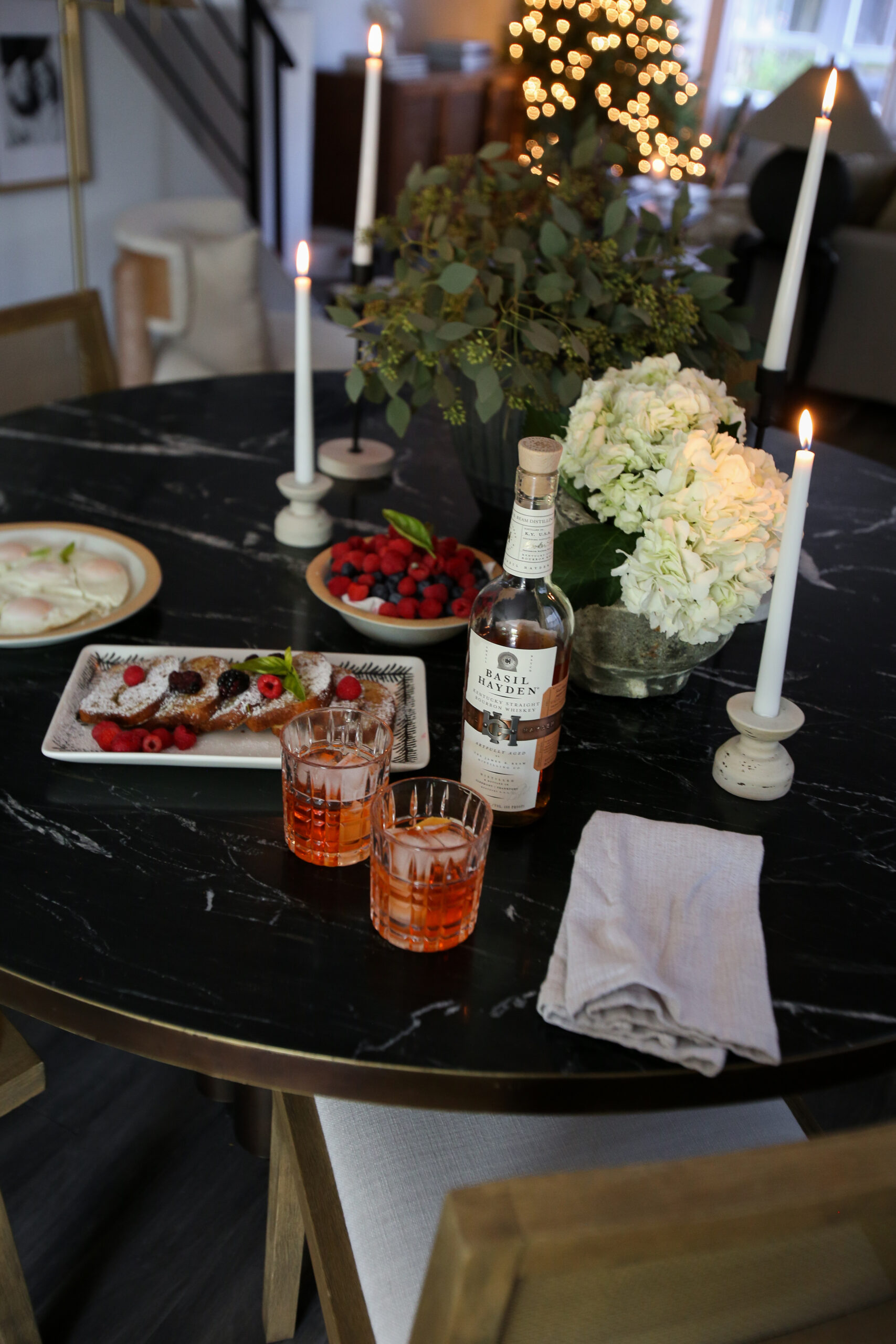 We have a love for candles and usually have one burning at all times. Especially when we have guests coming over. We like to use an assortment to create different moments in the space. Tall taper candles on the dining table or TV console, small candles in the bathroom — get creative. It also doesn't have to be expensive. You can find cheap taper candles at Target.
Lastly, have a calming playlist going in the background. We use music to set the vibes all the time. Even when it's just the two of us at home making coffee. Music can totally transform a mood and space. We have a few different playlists we like:
The Menu.
This obviously changes with the type of entertaining you are doing. If it's just drinks and light bites, keep it simple. You don't want to be stressing out instead of enjoying the quality time with your loved ones. A charcuterie board is always a good option. It covers all your bases. If a full dinner is on the menu, come up with something that doesn't take a lot of active cook time. Can you prepare it ahead of time? On the flip side, we also love to involve our friends and family in the cooking process. Maybe we have something in the oven but we can all prepare the salad together while we sip on cocktails and catch up. Everyone can have a simple task like cutting the veggies or preparing the dressing. This is another fun way to keep things interactive. Another fun idea is coming up with a signature cocktail, especially during the holidays. We're getting ready to try a rosemary and cranberry cocktail we just found so this will be on the menu next! Lastly, don't forget to ask your guests ahead of time if there are any dietary restrictions. You never want a guest to arrive only to have nothing they can eat.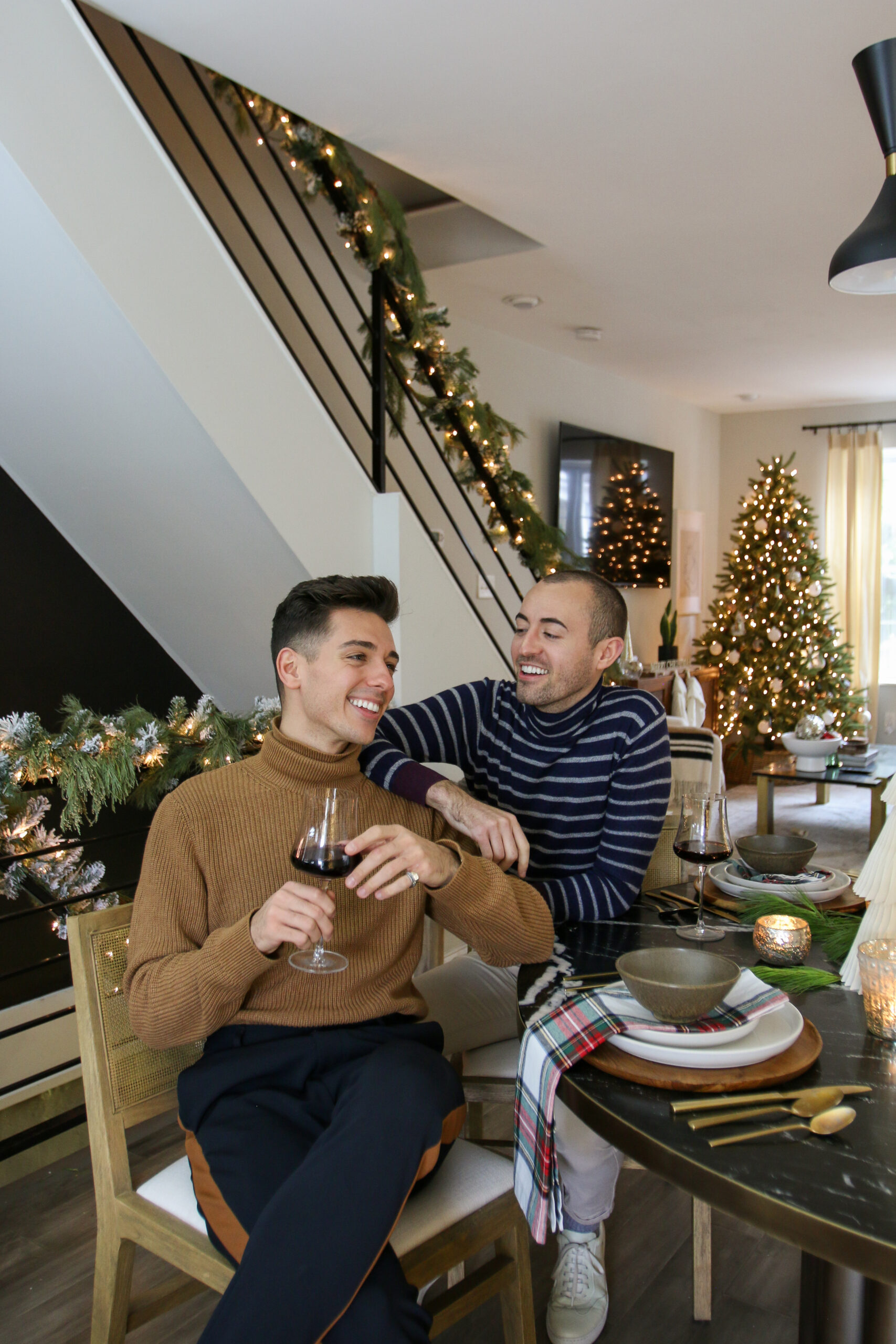 The Table.
We love creating a beautiful tablescape for the holidays. We've shared a ton of inspo on our site in the past like here and here. We like to think about the feeling each moment will bring to our guests. Something like a linen napkin or gold flatware. Both help create an experience and tell a story. We also have a thing for wine glasses so this is definitely part of any gathering. It might sound silly but the shape of a wine glass can ignite a conversation. We can't tell you how many times this has happened with friends and family. You can go all out or keep the table simple depending on the vibe you want to create. We find ourselves always looking to make a dramatic moment but that's just us lol.
We say all of this while remembering the most important thing about entertaining for the holidays is to have fun. Enjoy quality time with loved ones. If there's anything we've learned over the past two years it's that life is short and meant to be cherished. We hope you find time this season to be with the ones you love. Cheers! xo