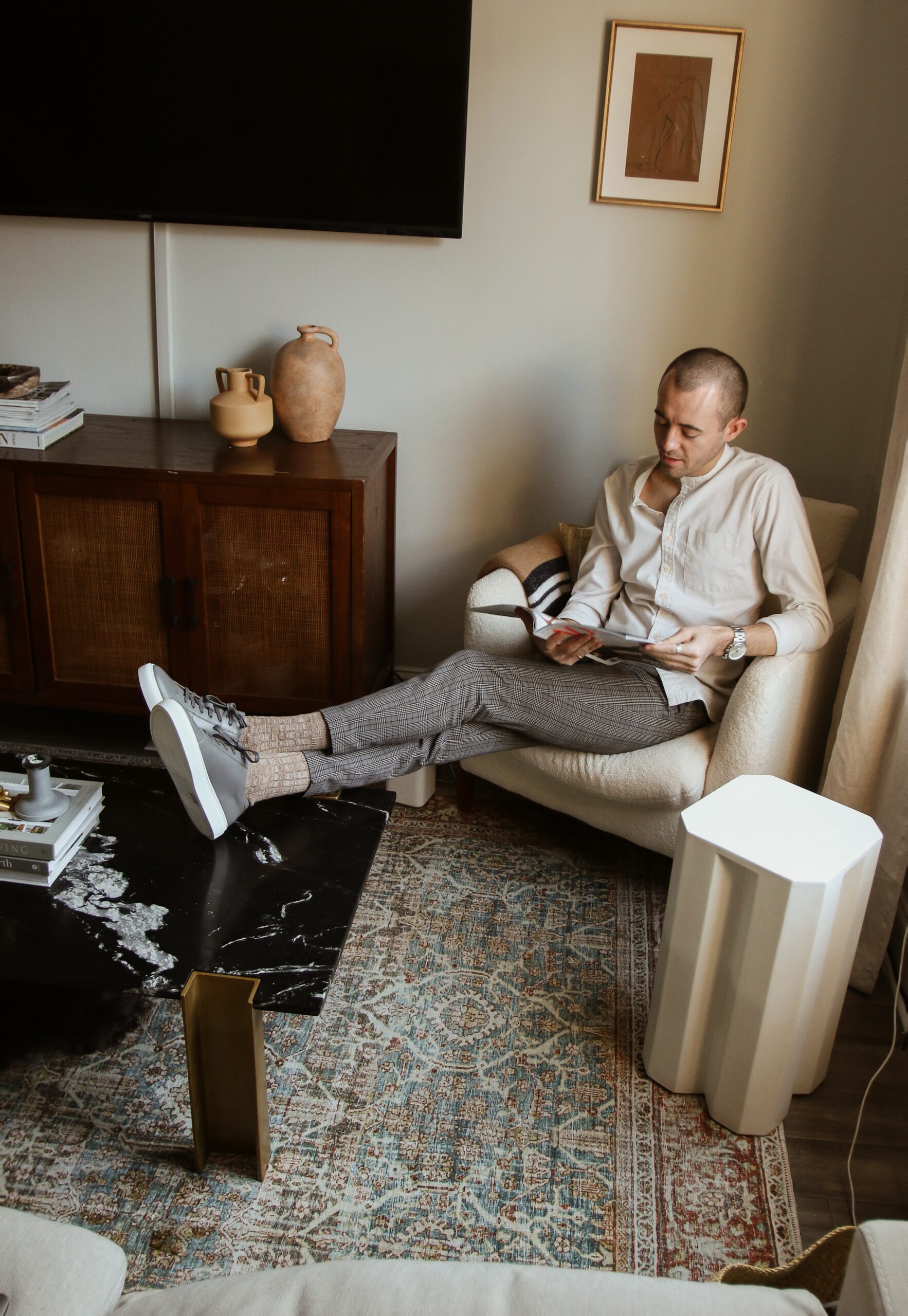 Remember when we posted about these on IG story? Mike was sooo excited for these to arrive. He said these would make taco night more fun lol. Guess what? He was right. It makes it so much easier to assemble tacos without having the toppings falling all over the place.
---
Alex ordered this one to step up his hydration intake. It's a half-gallon bottle with motivational markers on the outside to keep you in check. So far it has been a game-changer by keeping me on track and making sure I end each day fully hydrated.
---
We ordered this rattan wall hook last month for our front entryway. We wanted something to hang our bags and coats on when we walked in the door. We ended up loving it so much that we thought it would look great in the guest bathroom — especially with the dark walls. It fits perfectly outside of the shower.
---
This is a monthly order for us. We gotta have our morning latte.
---
We've been talking about buying a food processor for a while but always forget to actually order it. This month the stars aligned and we actually remembered. You might already know this (seen on IG) but we made hummus the moment it arrived. It's now our favorite new kitchen tool!
---
We used to juice regularly but then our juicer died and we never ordered a new one. Apparently, this past month was the moment for us to order everything that broke lol. So far we love this one. We made celery juice the other day and it was super easy to use.
---
We cook a lot and realized we were going through a ton of parchment paper. We looked up alternatives and found these silicone baking mats. It has made cooking so much easier. Easy cleanup and less waste.
---
We've been taking these tablets for a few months and find ourselves reordering every few weeks. It's made from real greens and packed with tons of nutrients and vitamins. They give us a nice energy boost in the middle of the day.
---
This is a new collagen brand for us but it had good reviews so we thought we would give it a try. The quality is great and it's unflavored so we like to add it to our coffee and smoothies. A+ so far!
---
Everyone needs a cordless drill — especially if you are doing any home projects. Our drill was starting to give out so we needed to order a new one.
---
Last but not least, we ordered moss poles for our monstera. She has been growing so much lately but needed some extra support. We bought a pack of two that can be stacked if you need extra height. We are so excited to see how well she does with these!
---