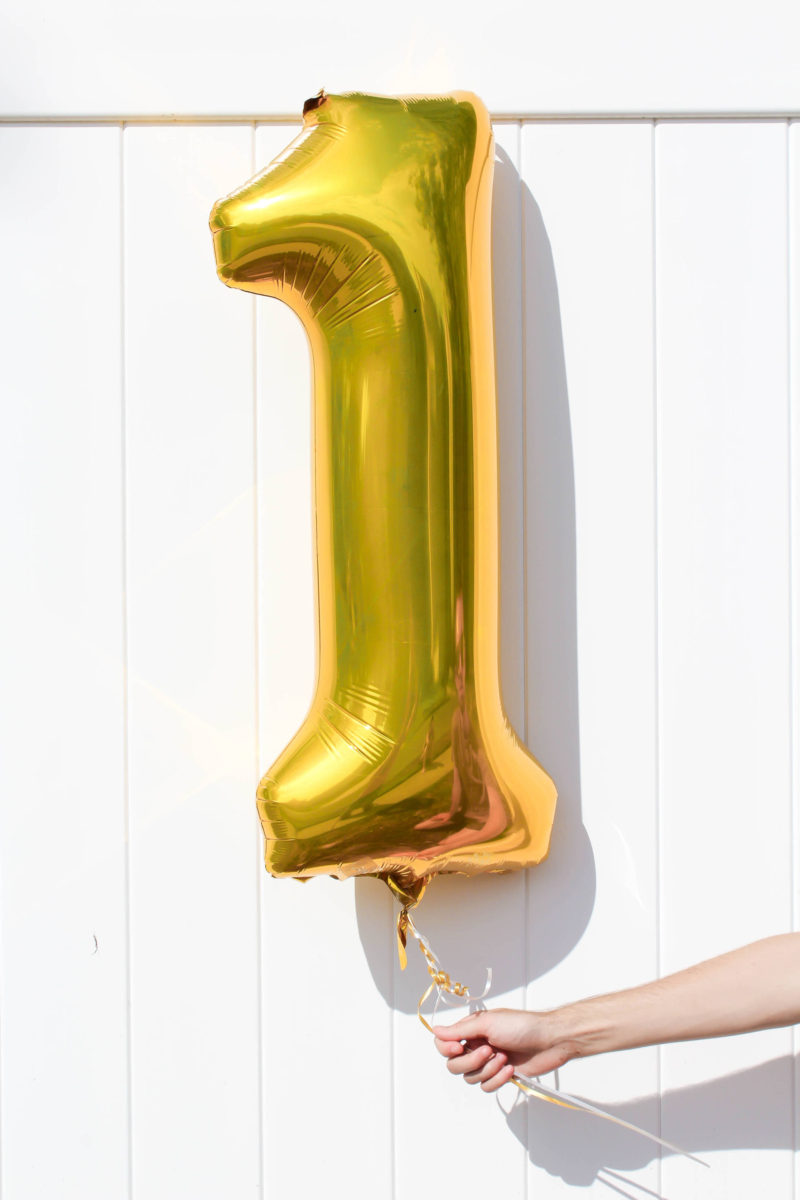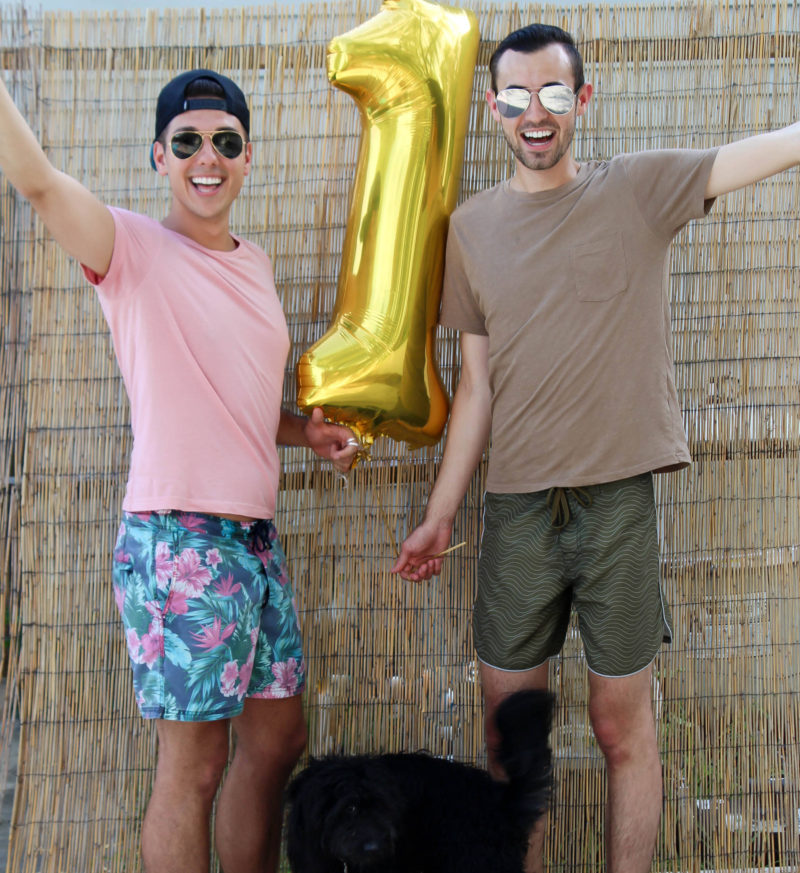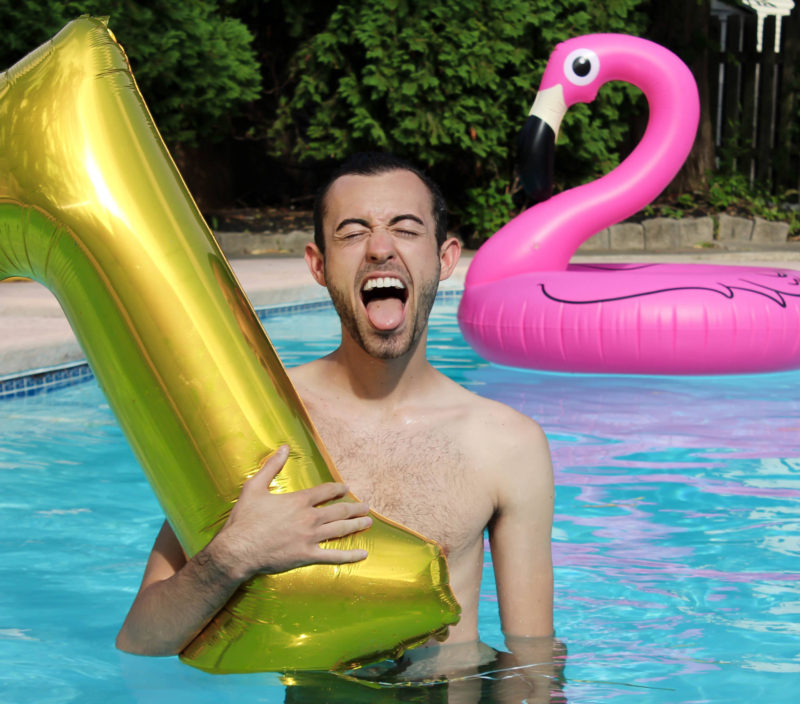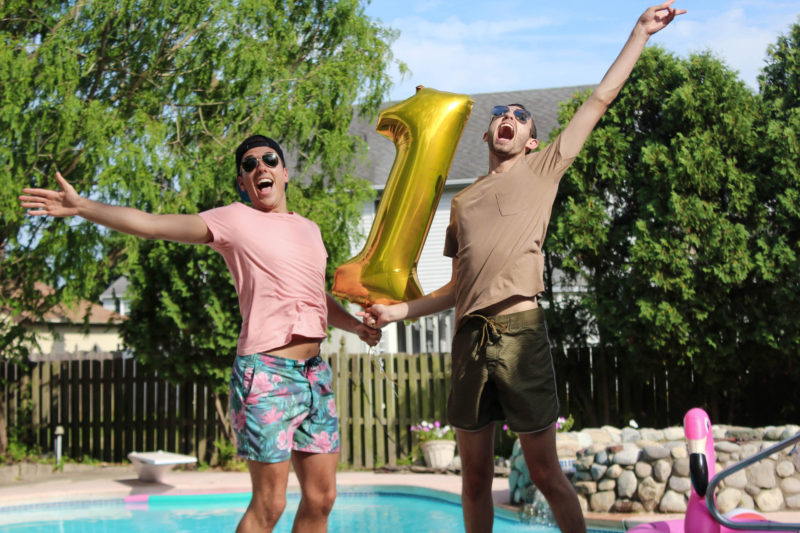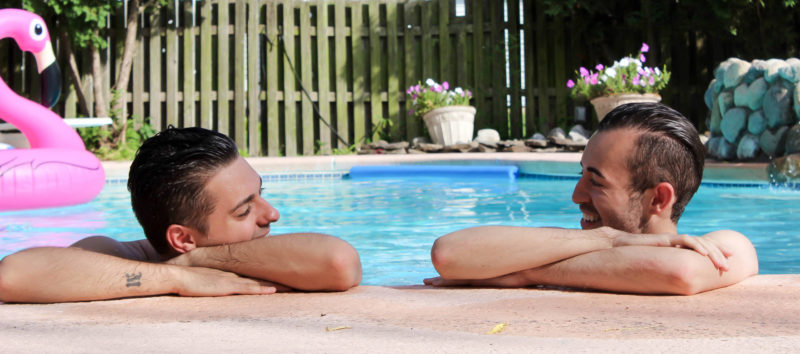 HAPPY BIRTHDAY TO US! Well, The A&M specifically. We can't believe it has been a full year since we started our blog. CRAZY. We decided to have a pool party to celebrate! Even Toby joined! Well, what a journey this has been. We thought we would take some time to reflect on what has happened this past year. We also want to tell you guys just how important you are and how much we appreciate your support.
Learning Experience
First off, this has been such a learning experience for us. We started our blog because we needed a creative outlet. You guys know how much we love fashion, health, and of course, skin care. We felt like we needed a place to share all of that. That's exactly why we started The A&M. We wanted to create a space where people could come together and learn something new. We really feel like the past few months have been especially great. We've started to work out all of those beginner kinks and started to find our rhythm. We've learned SO much about editing, technology, and photography. We learned what it meant to be organized and manage our time. PHEW. That's just to name a few. We've also learned that blogging isn't always rainbows and butterflies. We put a lot of work into bringing you guys great content that you actually want to read. We don't take that lightly!
Connections
We are so happy to have connected with so many people over the past year. We want to send a huge thank you to anyone reading this. Your support means the world. Wrap your arms around yourself. Right now. That's us giving you the biggest hug. Okay, you can let go now. But seriously, we wouldn't be here today without you. Literally. We hope you guys enjoy sitting down and reading about our latest skin care
obsession.
Or our healthy version of
cheesecake
(seriously, you've got to try it). Like we always say, we are always here to listen. It's so important to hear from you guys. You can always
slide into our DMs
(so corny, we know) or email us. We are here to listen!
Follow Your Dreams
Blogging has taught us so much. As cliché as it sounds, it has taught us to follow our dreams. If you are passionate about something then GO FOR IT. Don't second guess yourself. Life is far too short to doing anything else. We had this idea while we were sitting on our couch (probably eating pizza) and decided to go for it. We decided we had nothing to lose. That has been one of the best decisions we've made. We're really proud of what we've accomplished so far and can't wait to take things to the next level! Okay, you're probably sick of hearing us rant. We just had to thank you guys SO much for all of your support. We have a ton of things planned for year 2 of The A&M. Stay tuned! We promise we won't let you down! Until next time…