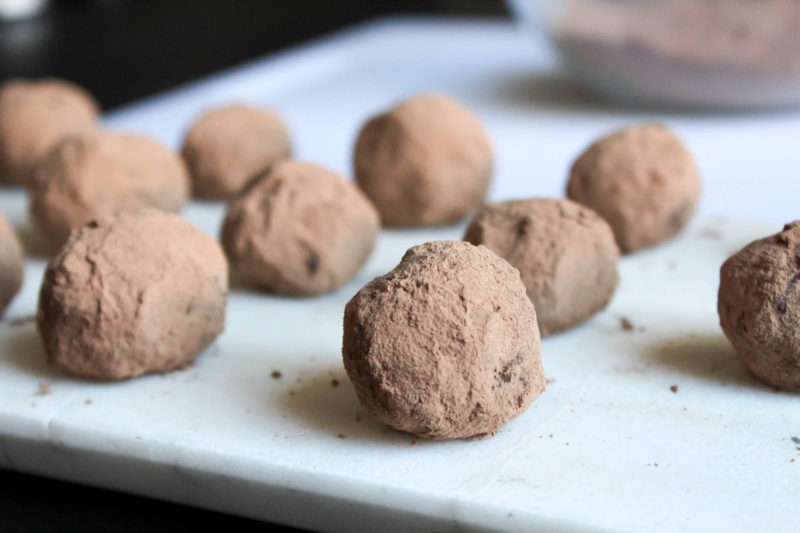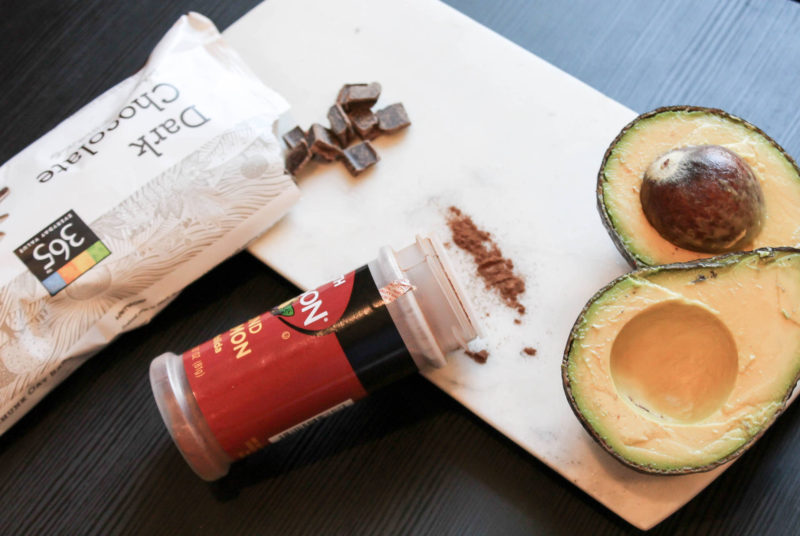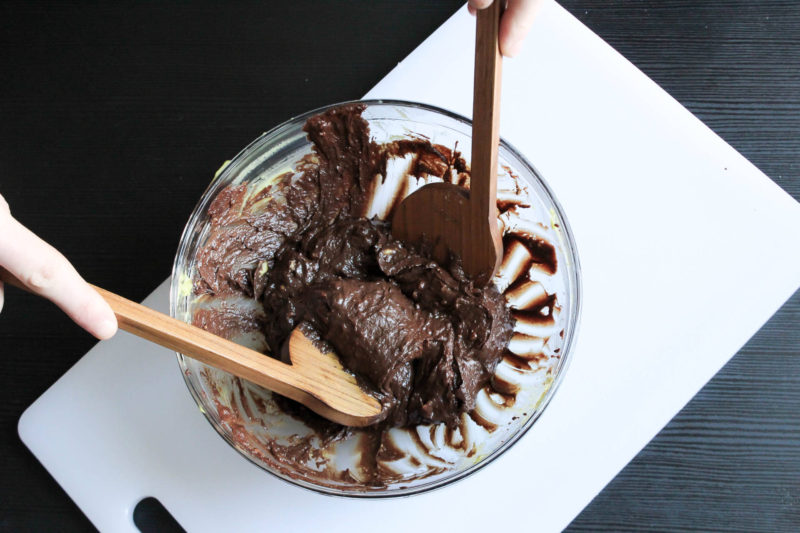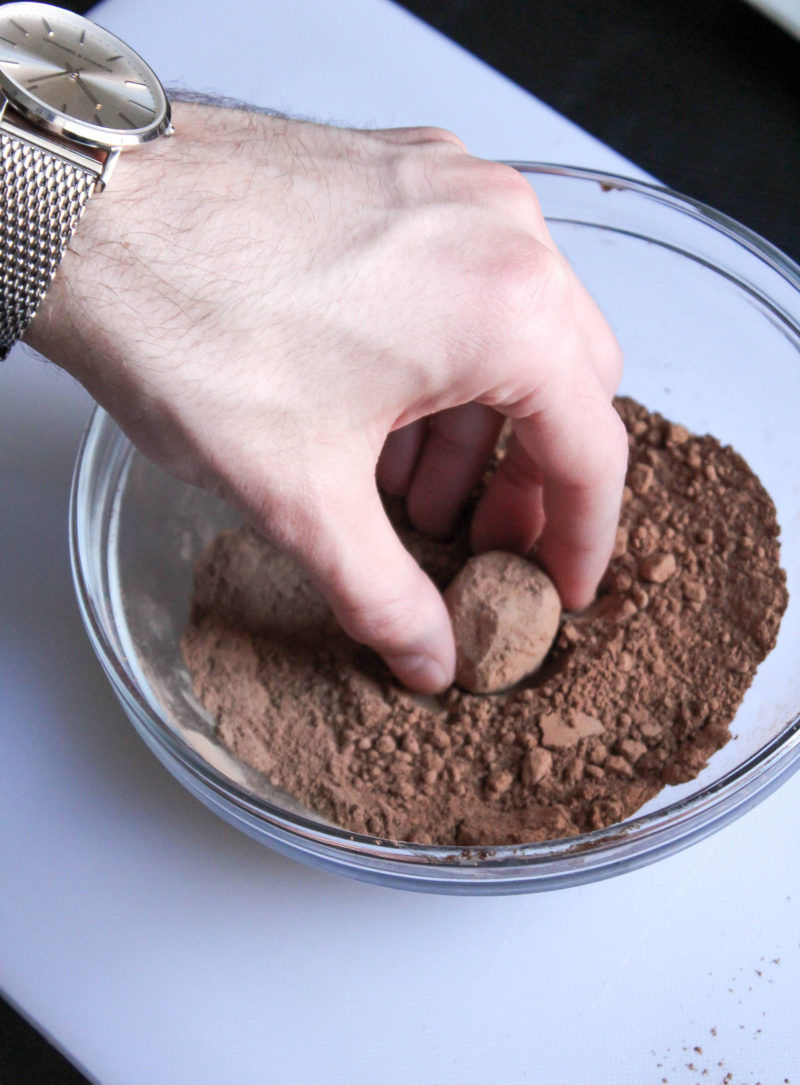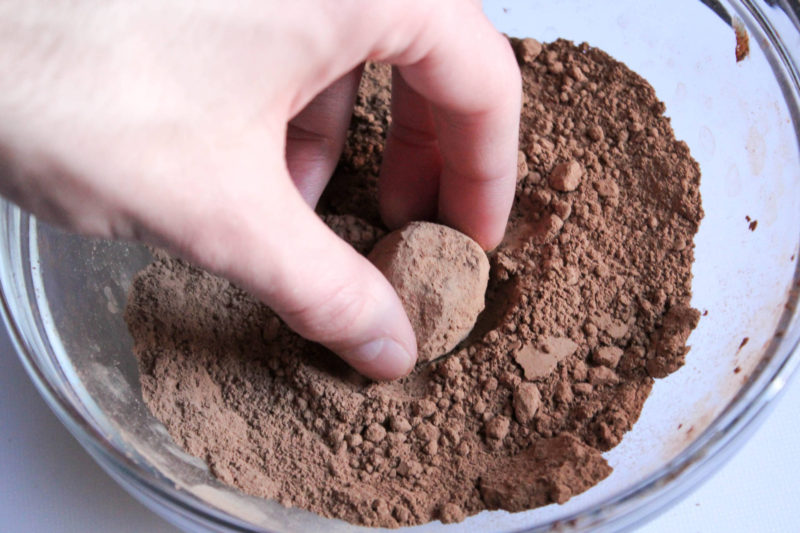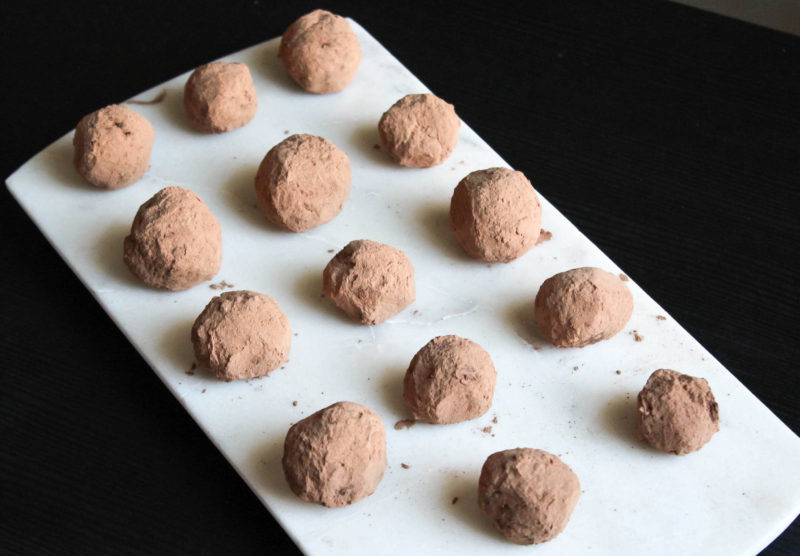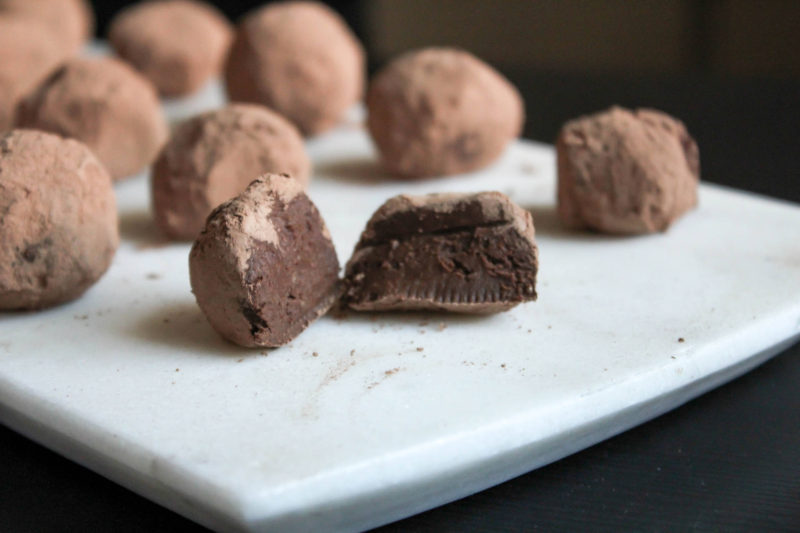 ATTENTION: We've found a dessert that we can feel a lot less guilty about. Behold, Guilt-Free Chocolate Truffles! Yum! Sadly, we cannot take credit for this awesome recipe. Kudos to YummyHealthyEasy.com. We decided to give this recipe a try and believe us when we say we were not disappointed! Now, we love avocado just as much as the next person. The thing is, we would have never thought to use it in this recipe. Thankfully we weren't in charge. These truffles are sinfully delicious. Now, this dessert is really rich so beware. If you aren't a dark chocolate lover then feel free to switch out the dark for milk chocolate. Just know that dark chocolate is better for you. That's why we get to call these "guilt-free" truffles! The best part about this dessert is the time it takes- barely any time at all!
---
RECIPE
INGREDIENTS
1 ripe avocado, mashed
¾ cup dark chocolate, melted
½ tsp. vanilla extract
¼ tsp. cinnamon
cocoa powder
DIRECTIONS
Melt dark chocolate in a microwave-safe bowl or via boiling water
Mash avocado in bowl. Add melted chocolate and stir. Add vanilla and cinnamon.
Combine until clump-free. Cool in refrigerator for 30 minutes.
Once cooled, shape into balls and roll until smooth.
Roll balls in cocoa powder and serve.
---
Hopefully you get a chance to try these bad boys out! You will not regret your decision one bit! Until next time…
[jetpack_subscription_form]