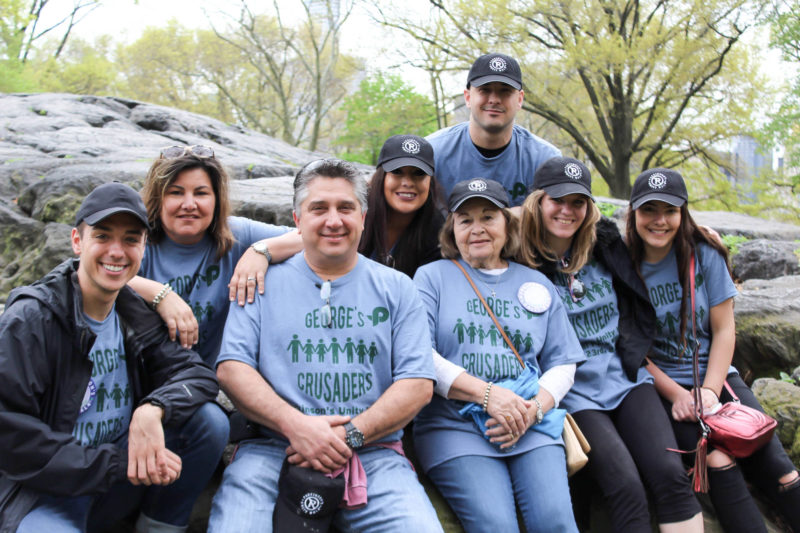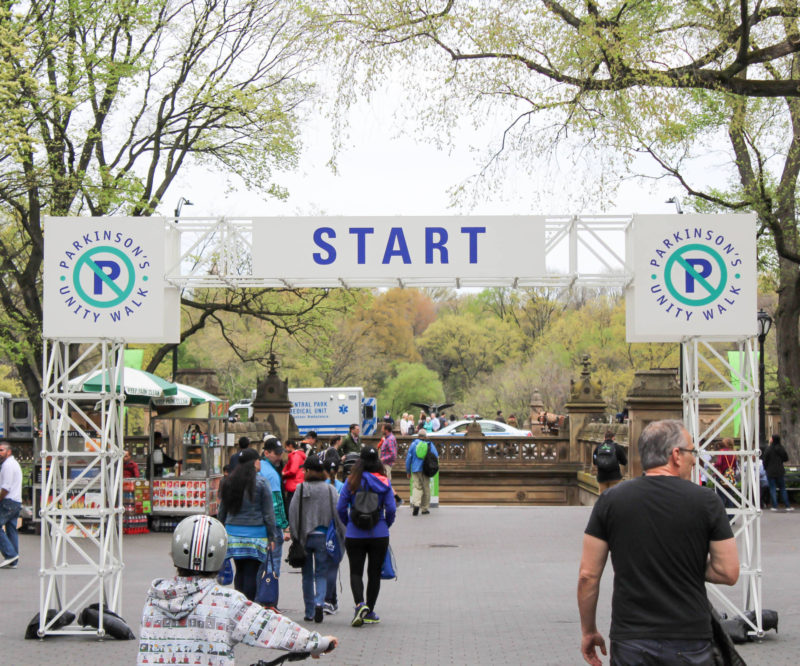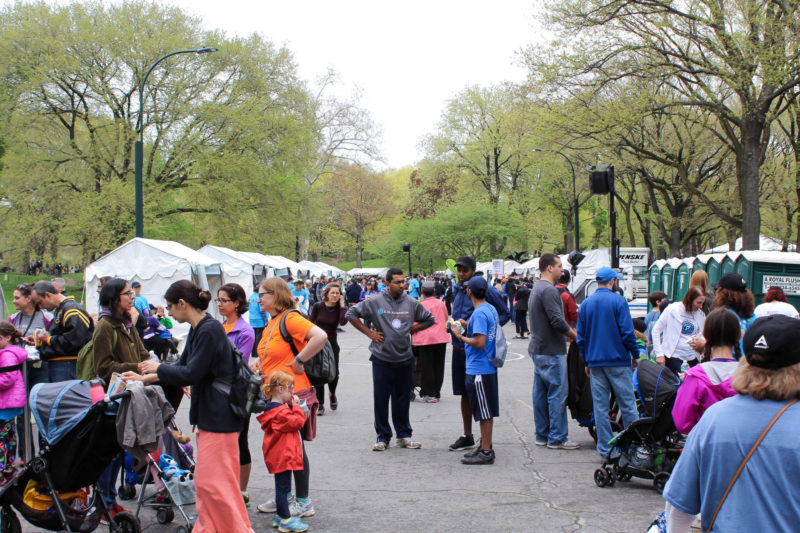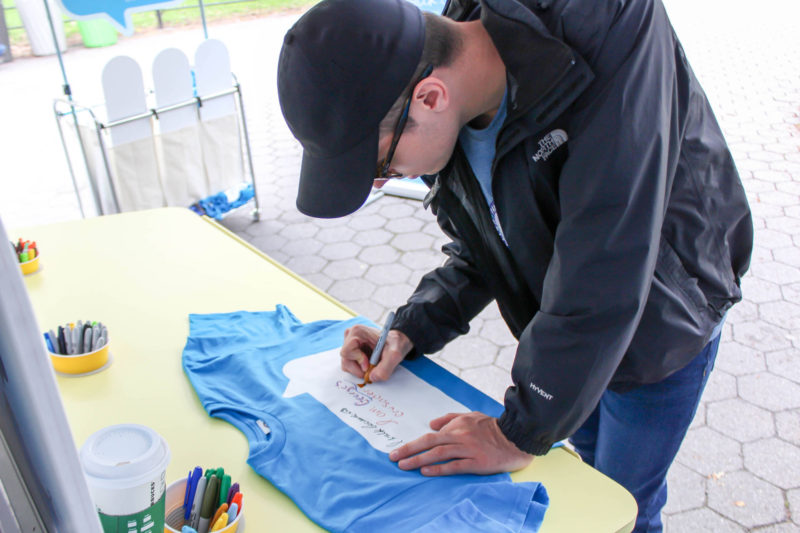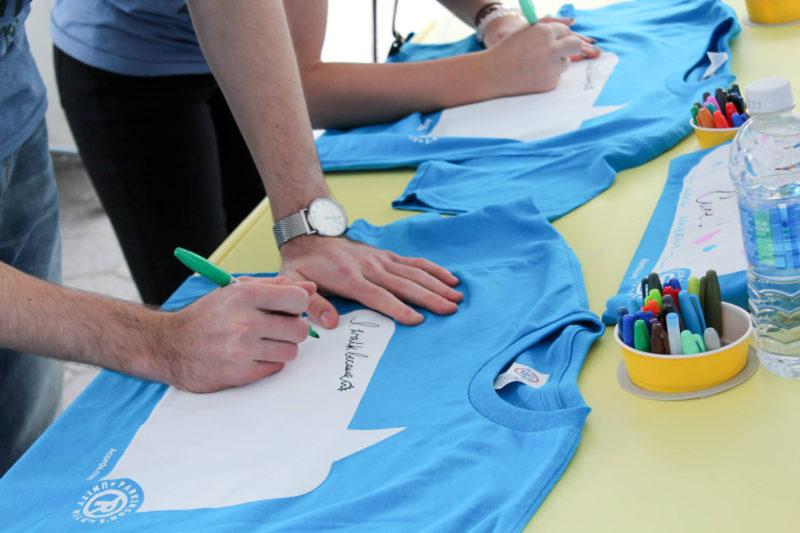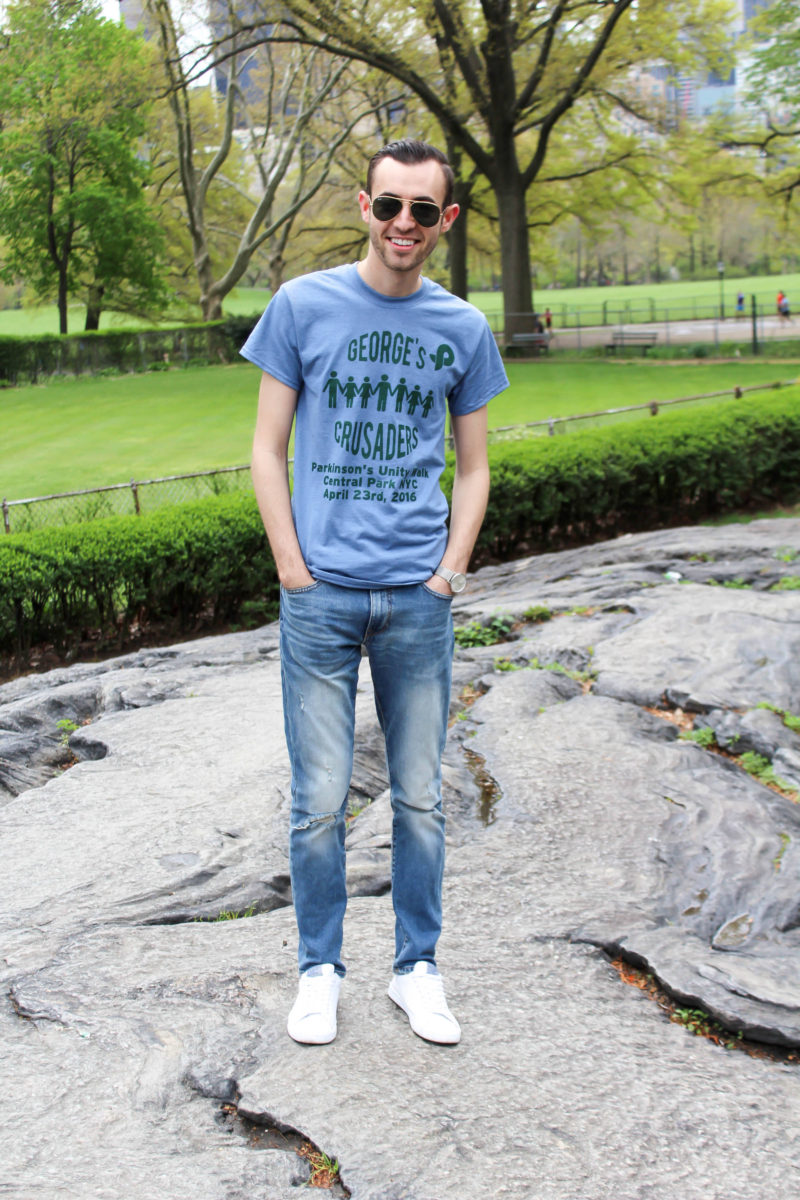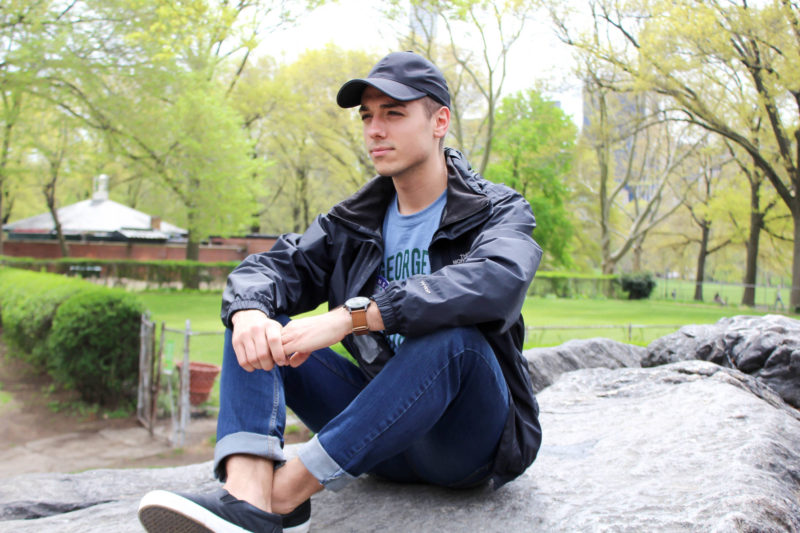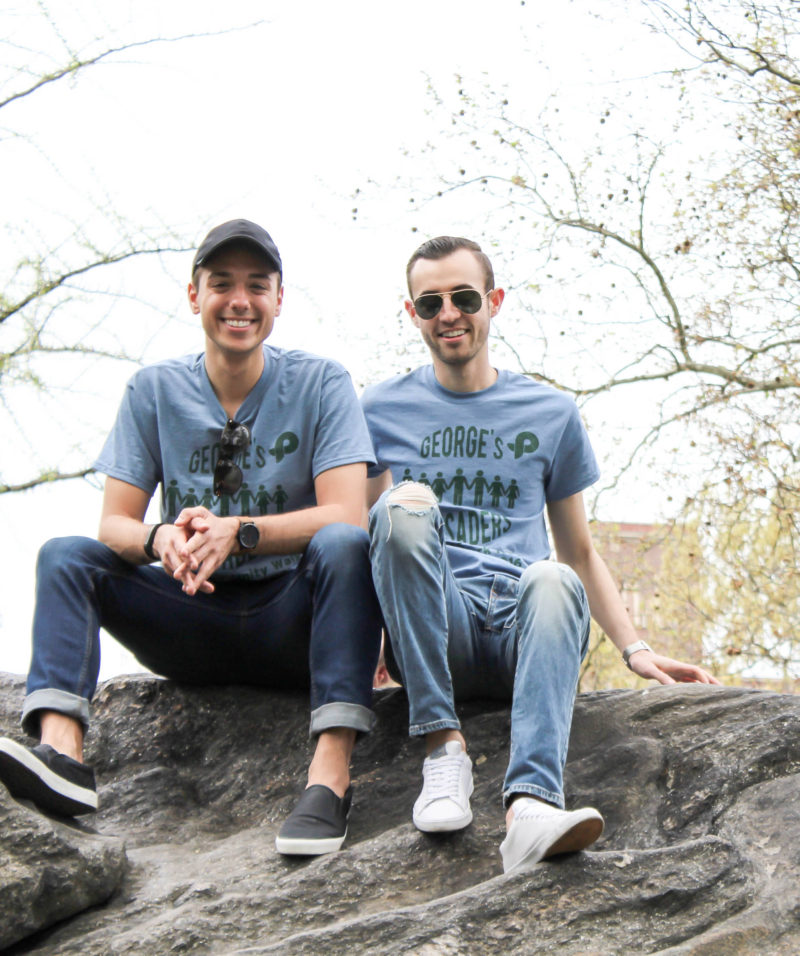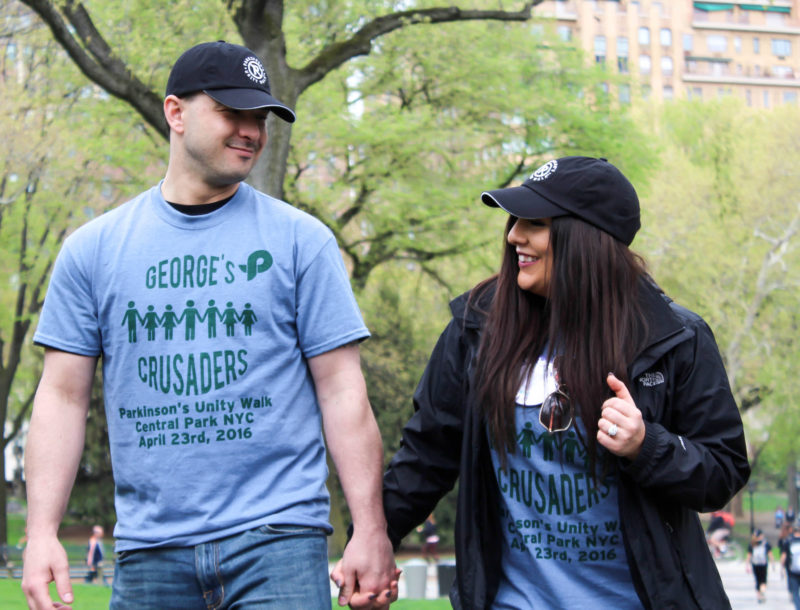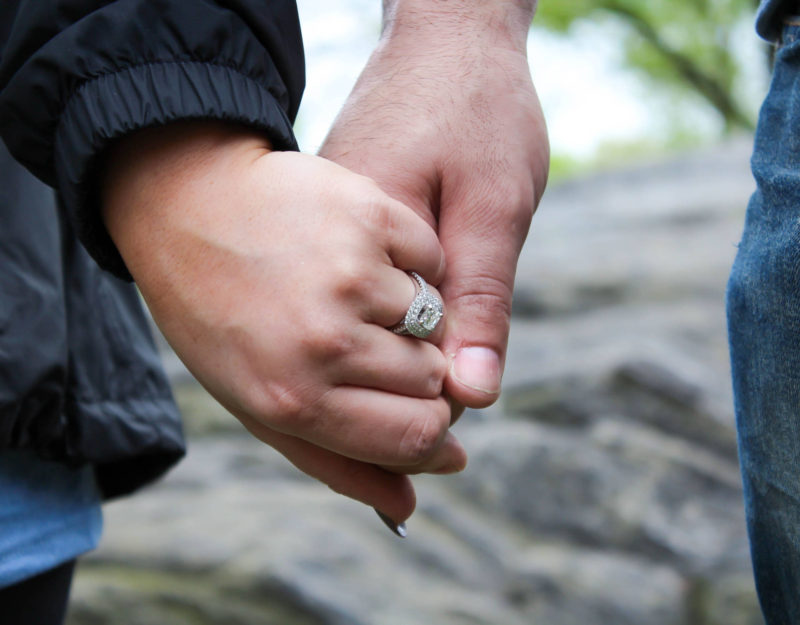 Happy Monday! Hopefully you all had a fun and relaxing weekend! We traveled to NYC on Saturday for the 2016 Parkinson's Unity Walk. This event is all about raising awareness and funds for research. During the event, you walk 1.4 miles through Central Park. This event is very close to our hearts. Mike's grandfather was diagnosed with Parkinson's a few years ago. This event allows us to raise money for a cure. 100% of the donations go to Parkinson's disease research. Amazing!
We traveled to NYC with our entire family, including Grandma! Mike's cousin and fiancé (more to come on that!) even made the trip from Seattle. We spent the morning walking the course and enjoying the weather. It was such a great day. We loved feeling like we did something for those battling this horrific disease.
Back to the fiancé topic! Mike's cousin had been dating her boyfriend for 4 years. Since they don't make it to the east coast very often, her boyfriend decided to pop the question with the entire family present. AMAZING. He had never even met her grandparents before! This took major guts! With all of us watching, he knelt down and asked the love of his life for her hand in marriage. What a beautiful moment. We were so honored to be able to witness such a magical event.
Needless to say, our weekend was pretty packed. We loved being with family and helping raise awareness for a great cause. Side note: we are still raising money for the event. If you would like to donate, click here to visit our team page. Sorry for the shameless plug!
Have a great week! Until next time…
[jetpack_subscription_form]