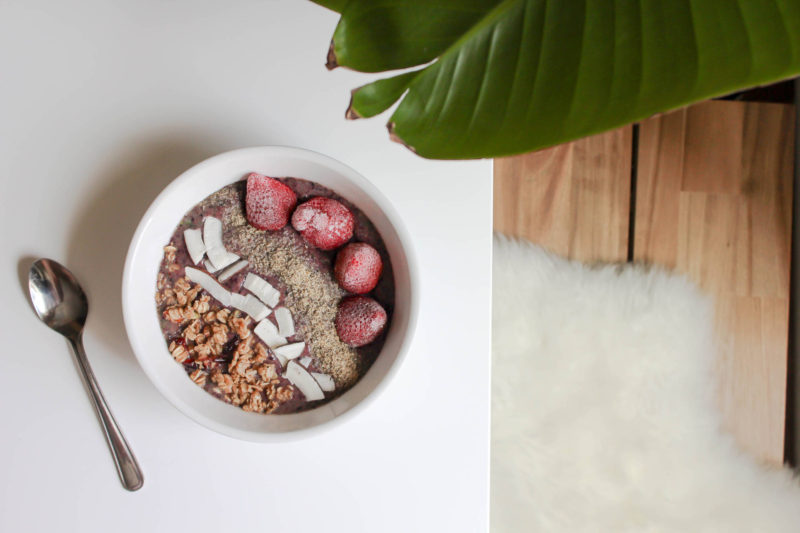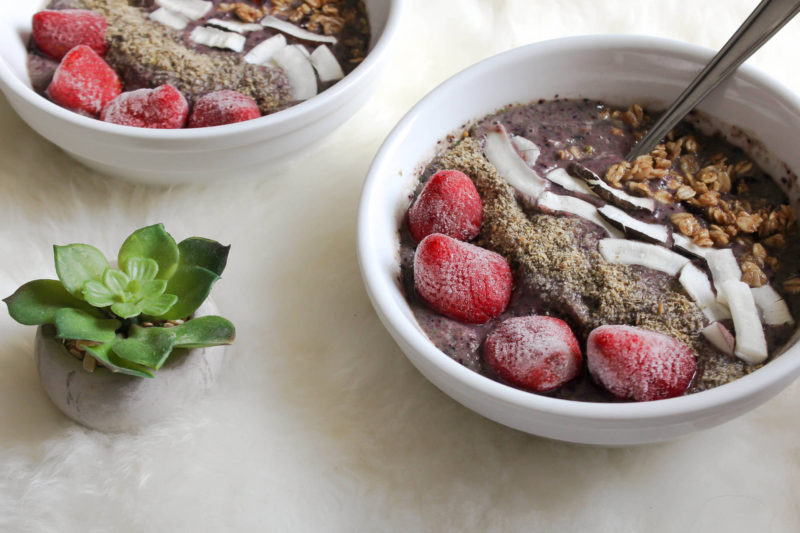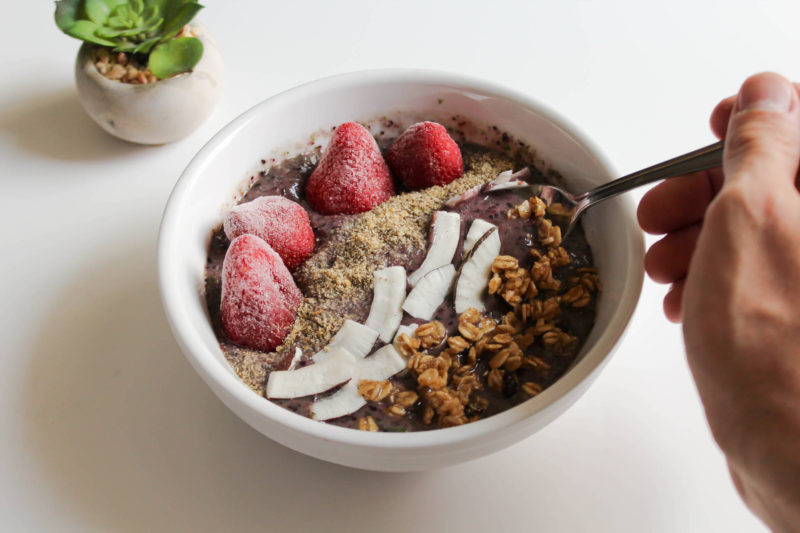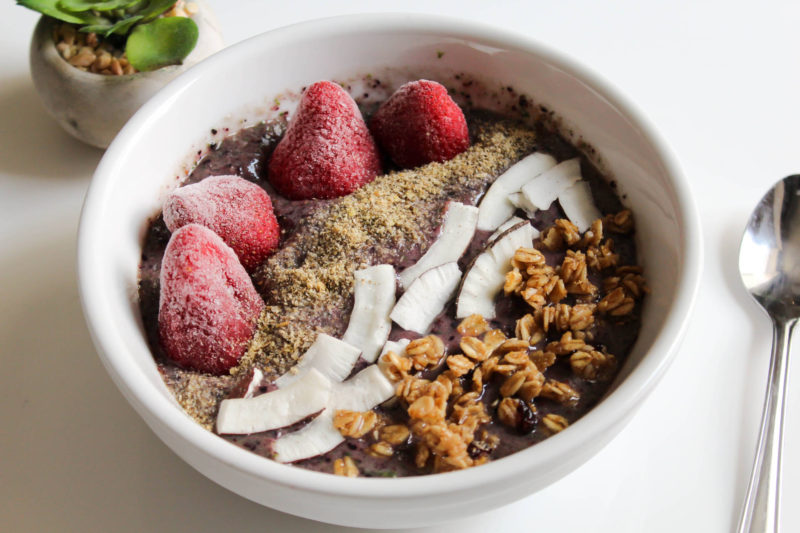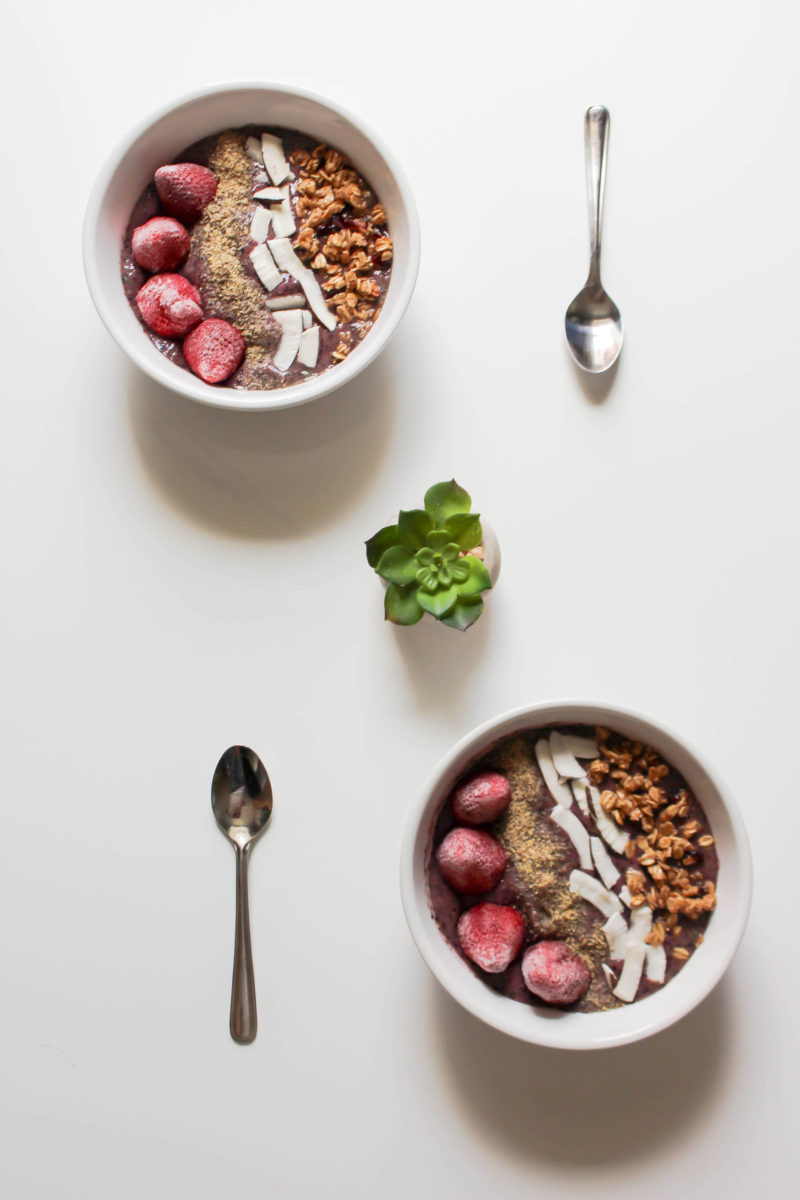 In our eyes, breakfast is the best meal of the day. All meals are great buuut this one is especially great. It's extremely important to give your body the vitamins and nutrients it deserves. Start your day off right and your body will love you. We love being able to jumpstart our bodies with a ton of antioxidants. This is your chance to fuel up for whatever the day throws at you. Unfortunately, the majority of us don't have a ton of time to prepare a huge feast. We always seem to hit snooze far too many times. That's where smoothie bowls come to the rescue. This is one of the best ways to get your morning serving of fruits and veggies. You get to top your bowl with all sorts of tasty toppings to make it even better. From granola to shredded coconut, you can't go wrong. YUM. Who doesn't love being able to throw a bunch of things in a blender and press on?! We've been making these for a long time and know you guys will love these too! Oh, and don't think this can only be eaten for breakfast! From breakfast to dinner, and anywhere in between, you'll be able to munch on this bowl of greatness.
---
Smoothie Bowl
Ingredients
1 Banana
1 Cup of  Frozen Blueberries
Handful of Frozen Mango
6 Frozen Strawberries
1/2 Cup of Greens (Spinach, Kale, etc.)
1/4 Cup of Almond Milk
1/4 Cup of Water
Toppings:
Chia Seeds
Flax Seeds
Coconut Flakes
Strawberries
Organic Granola
Directions
Combine ingredients into high-speed blender. Blend into smoothie-like consistency. Don't blend too much. You don't want the smoothie to be too thin. Pour smoothie mixture into bowl and add your favorite toppings. Enjoy!
---
Let us know what you think! Until next time…
Don't forget to follow us on Bloglovin'!
[jetpack_subscription_form]