On the eighth day of Blogmas Alex & Mike gave to me…a holiday home bar. Did you sing that?? We did as we typed it lol. During the holiday season, we try to inject the holiday spirit into every corner of our home. We already shared our holiday home tour with you last week but wanted to dive in a bit more on one specific area. We added the bar earlier this year — full blog post on that process here. We wanted to create a chic and moody space that transported us to a downtown spot all while being home. Though we have made a few changes the overall feel of the bar has remained. But during the holidays, we like to take it one step further. We can't forget about this area when we are adding all the holiday cheer.
Speaking of cheer, that's literally where we started. We found the cheers light up sign from Pottery Barn and immediately were drawn to it. We've always wanted to incorporate a neon sign somewhere in our home. Our friends Sam and Dave have one in their home and we love how it looks. It adds such a fun touch to the space.  Since we have a dark wall, we knew the light would pop. It adds such a fun touch to the bar. We will probably leave this up after the holidays too since it's pretty fitting all year long.
Once we decided on the sign, we went in fresh garland. Are you even surprised? You know how much we love using fresh garland during the holiday season. We draped one continuous piece over the counter — weaving it in and out of the objects on top. We also added fresh winterberry for some color and height. The color is gorgeous and so fitting for the holidays.
For decor, we added two birch cone trees from Target. One is 24.5″ and the other is 15″. The two sizes play off each other and bring in another texture and color. We were afraid they would be too tall for the bar but they just fit. The trees have a really nice texture that gives you the feel of an actual birch tree. They also balance the bar since the winterberry is on the other side. We also added a glass tree and a wooden tree on the first shelf to inject some fun a bit higher up. Though we don't have a lot of room to work with on the shelves, replacing a few glasses with the tree helps pull the bar together.
We absolutely love how our holiday home bar turned out. It's festive and cheerful without being over the top. Now it's time to make a cocktail. Cheers! xo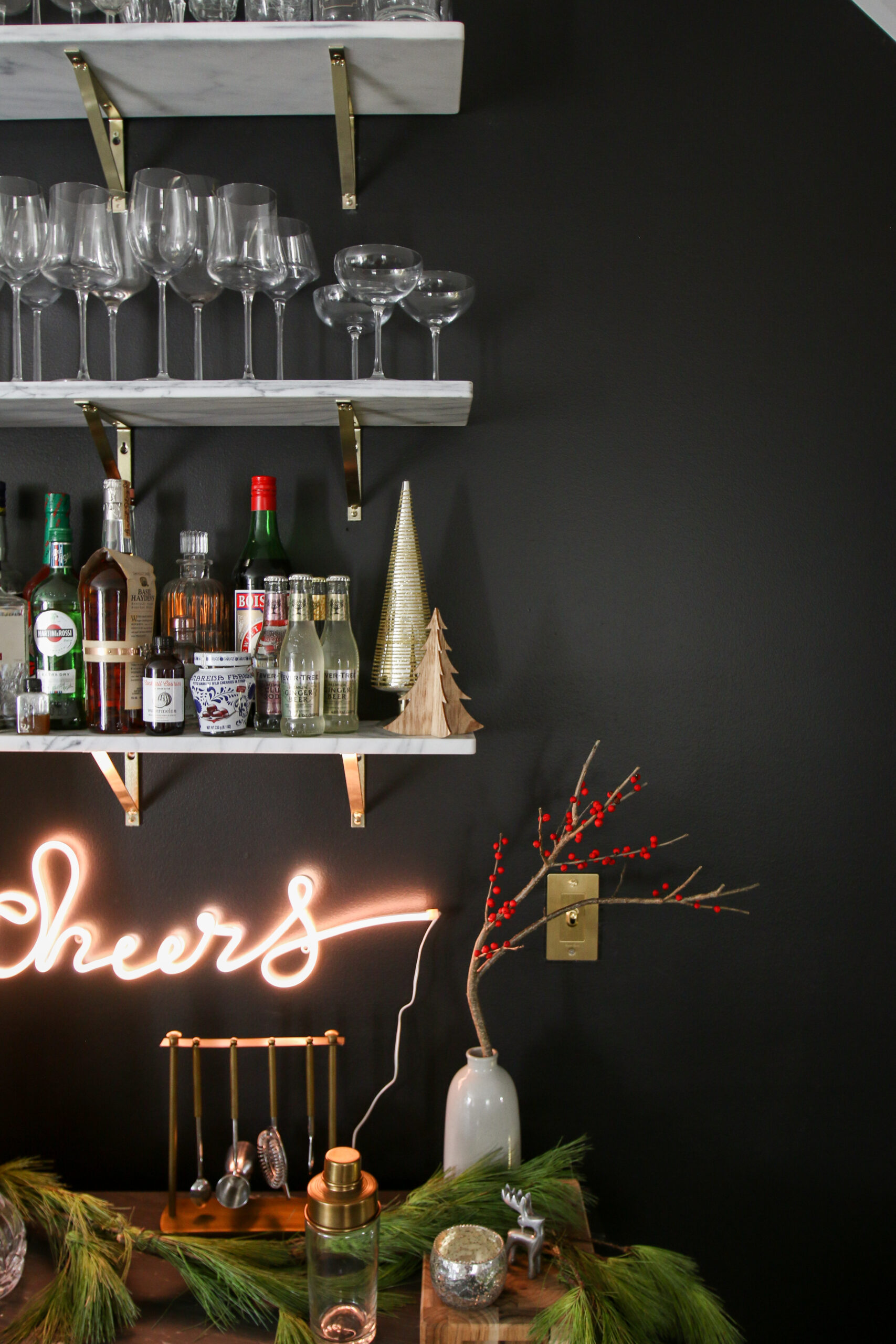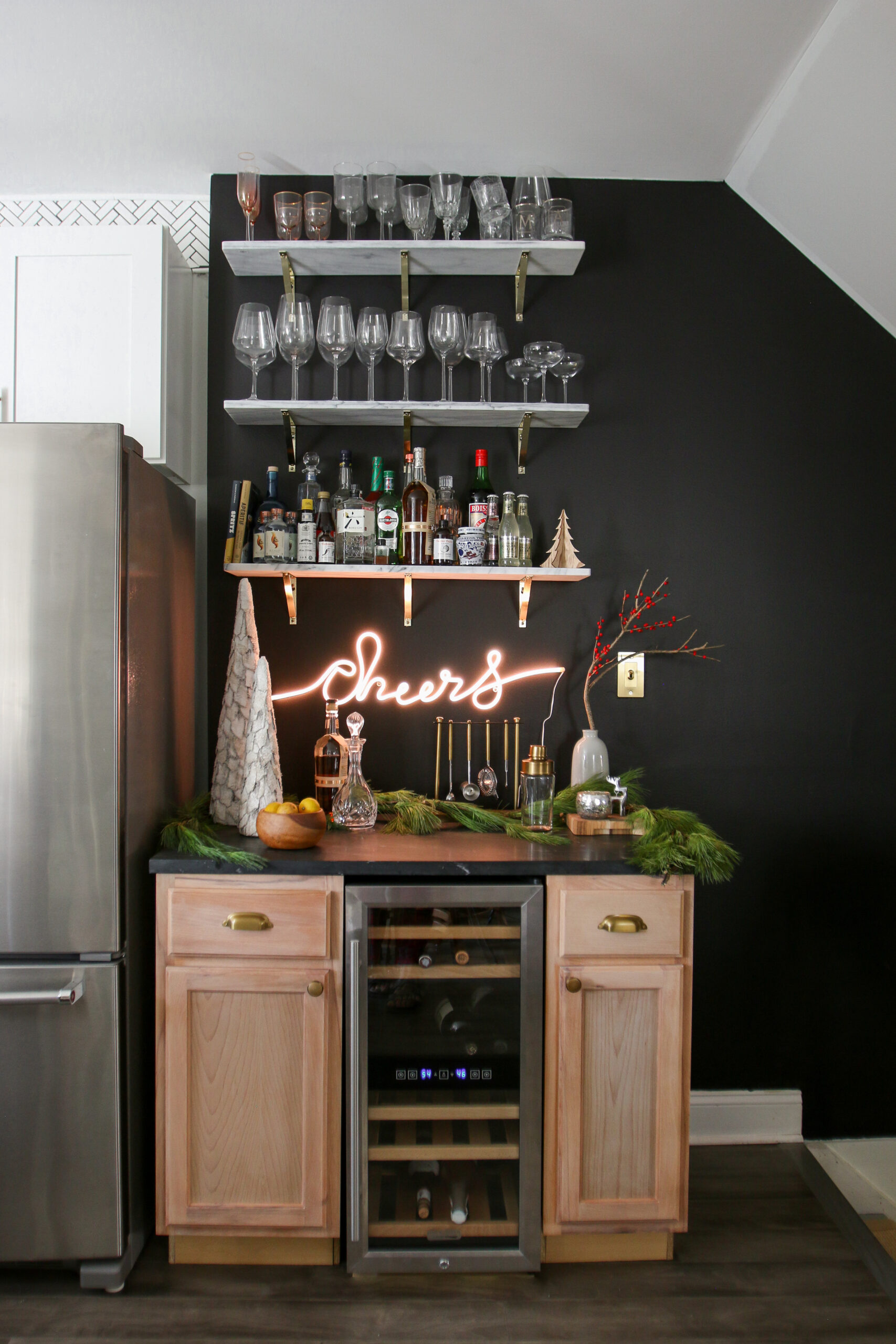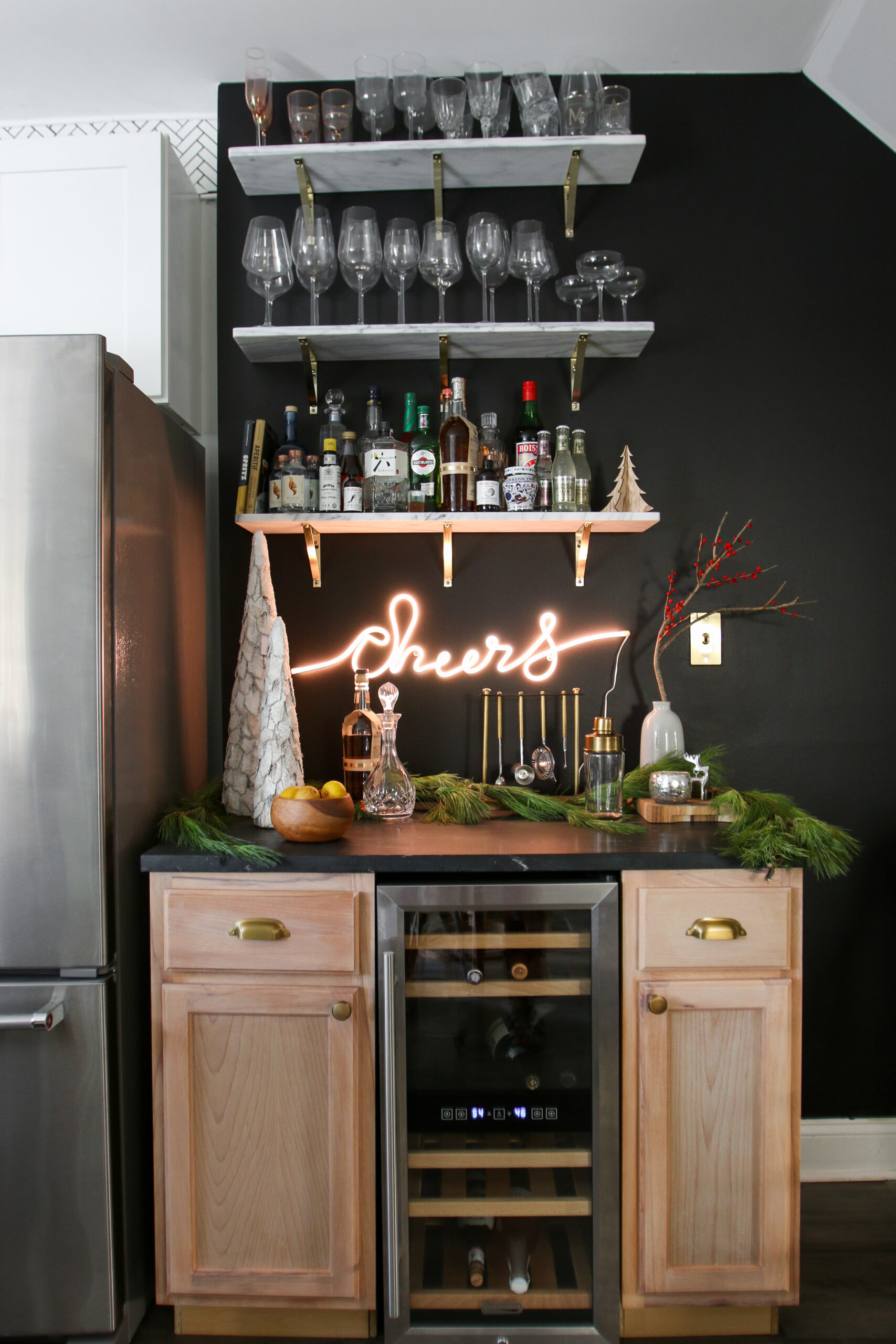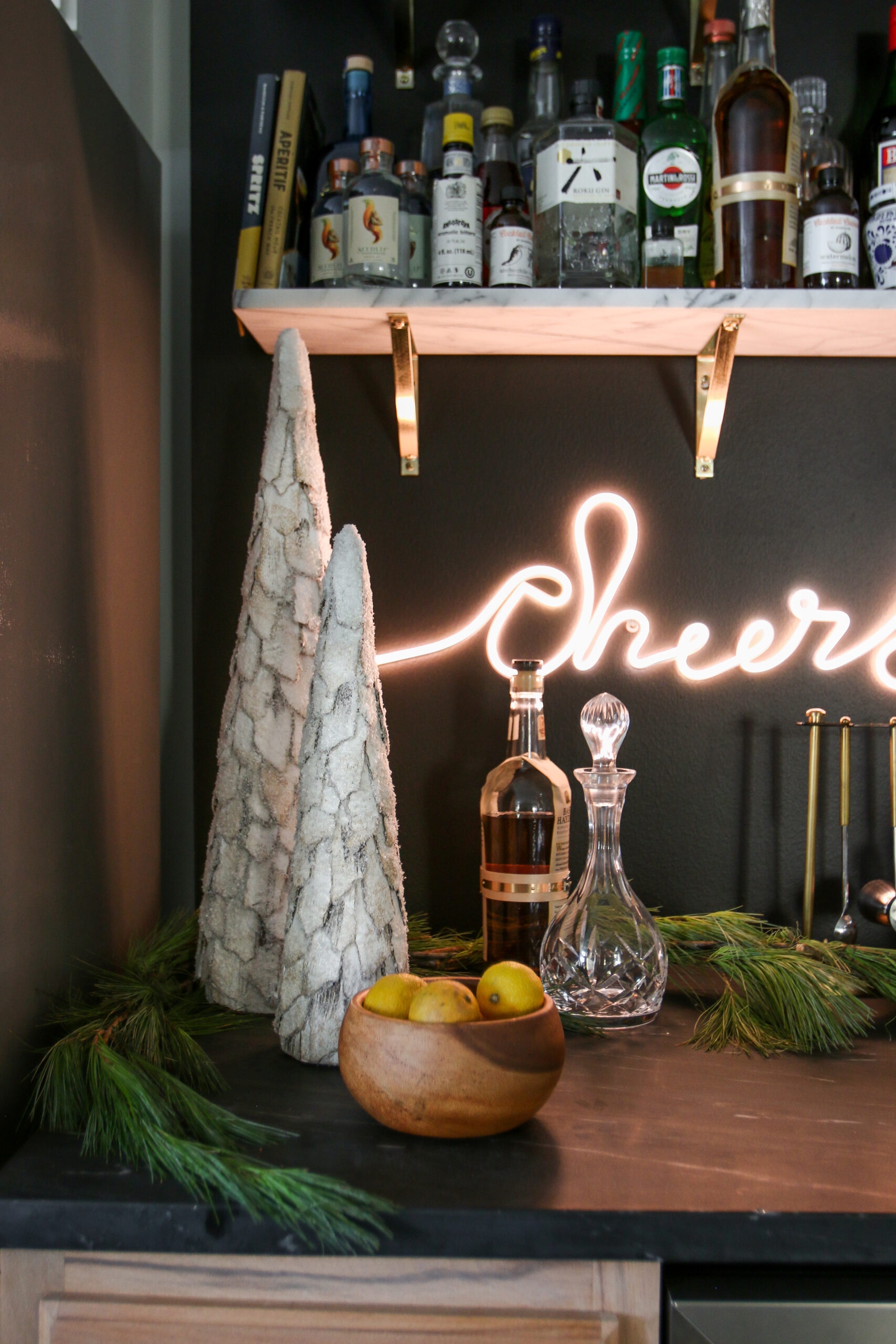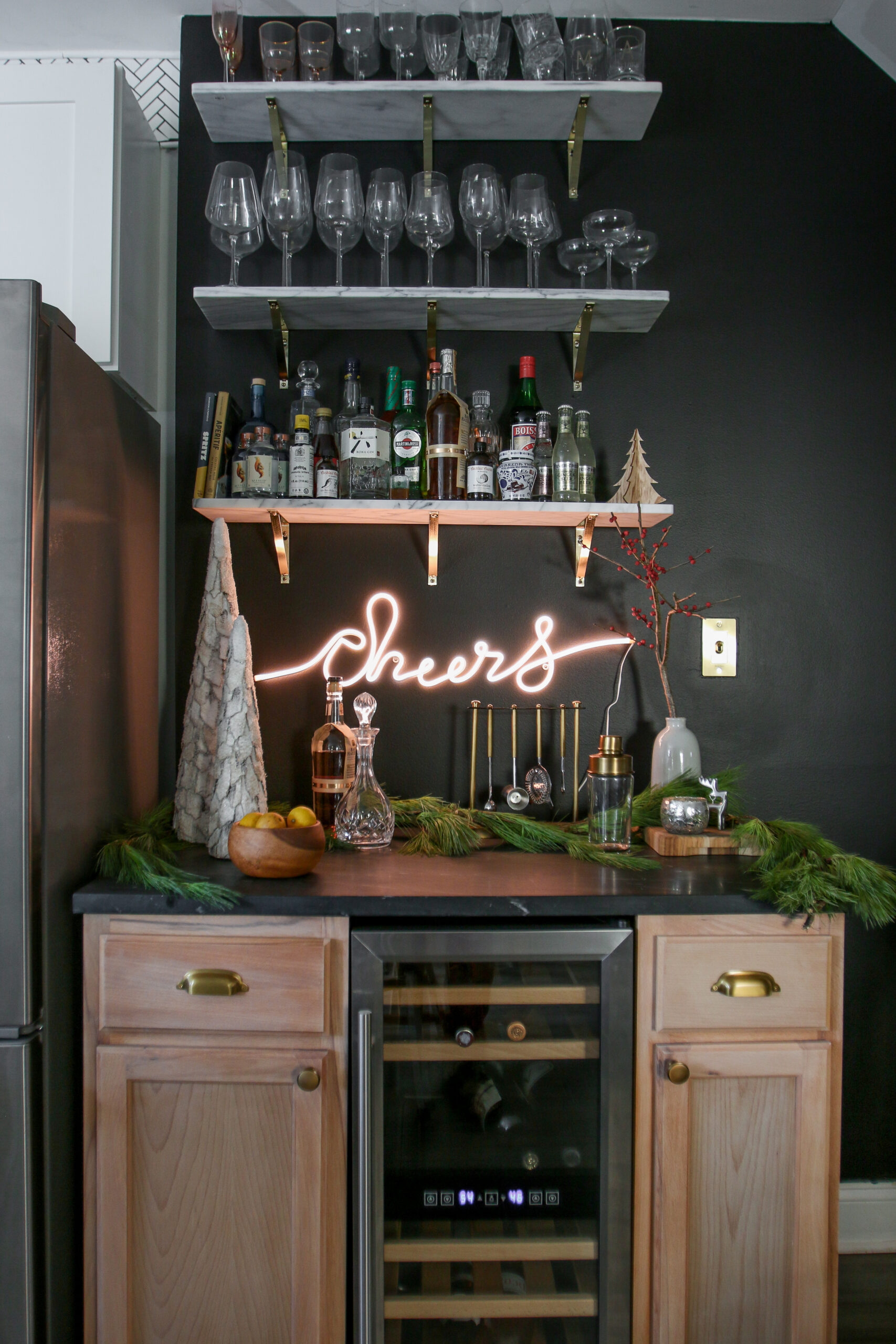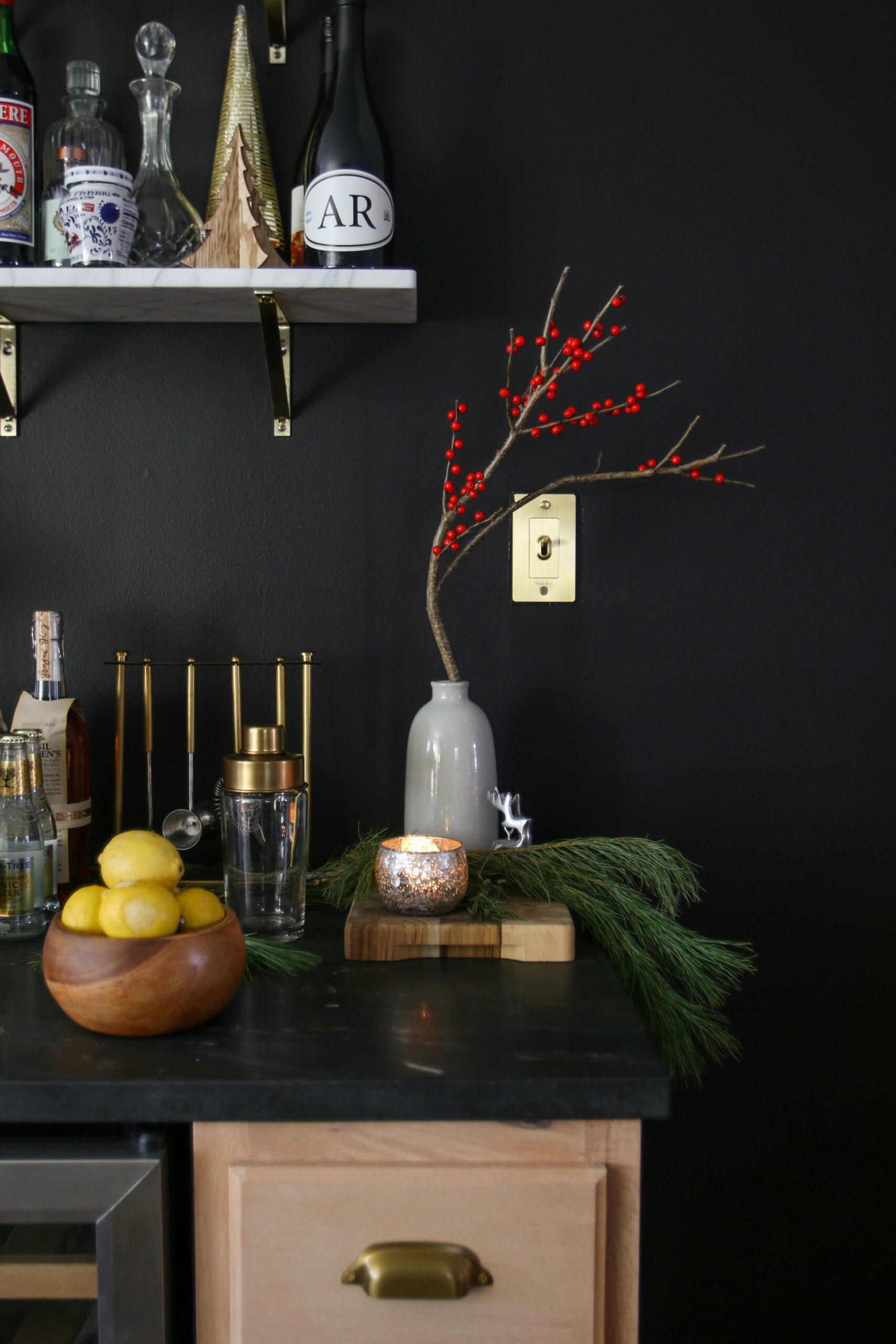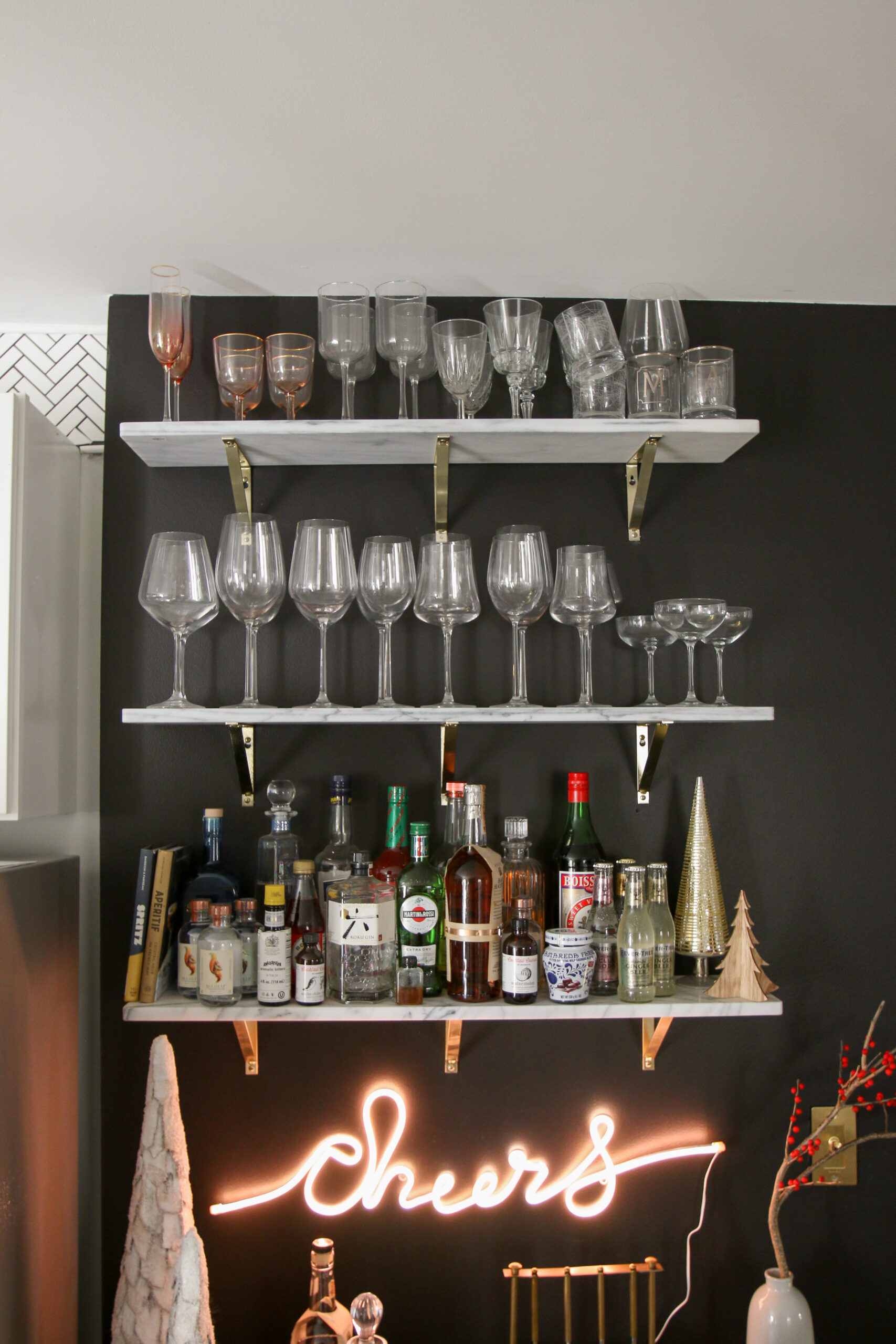 ---
SHOP THIS POST

---