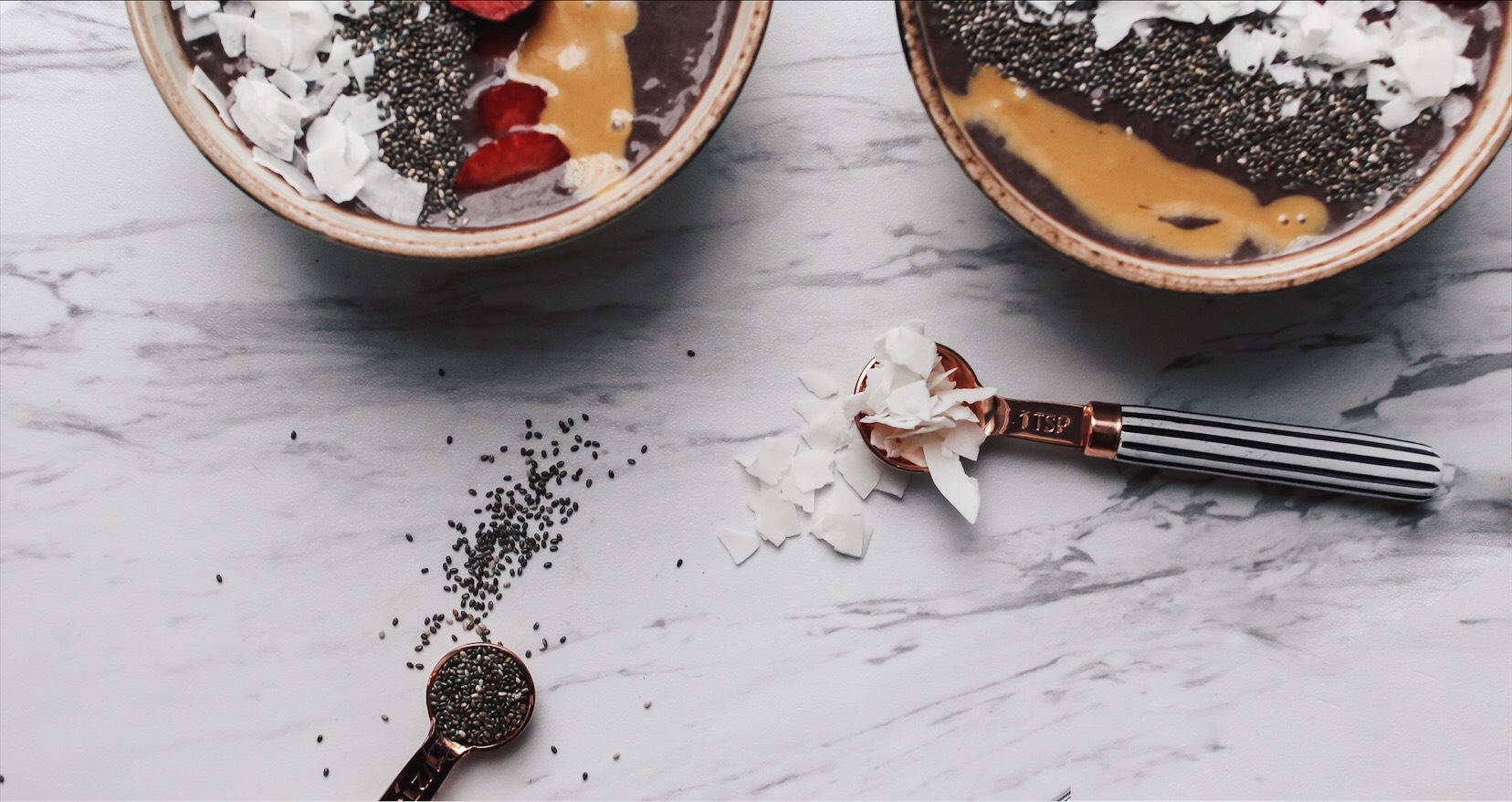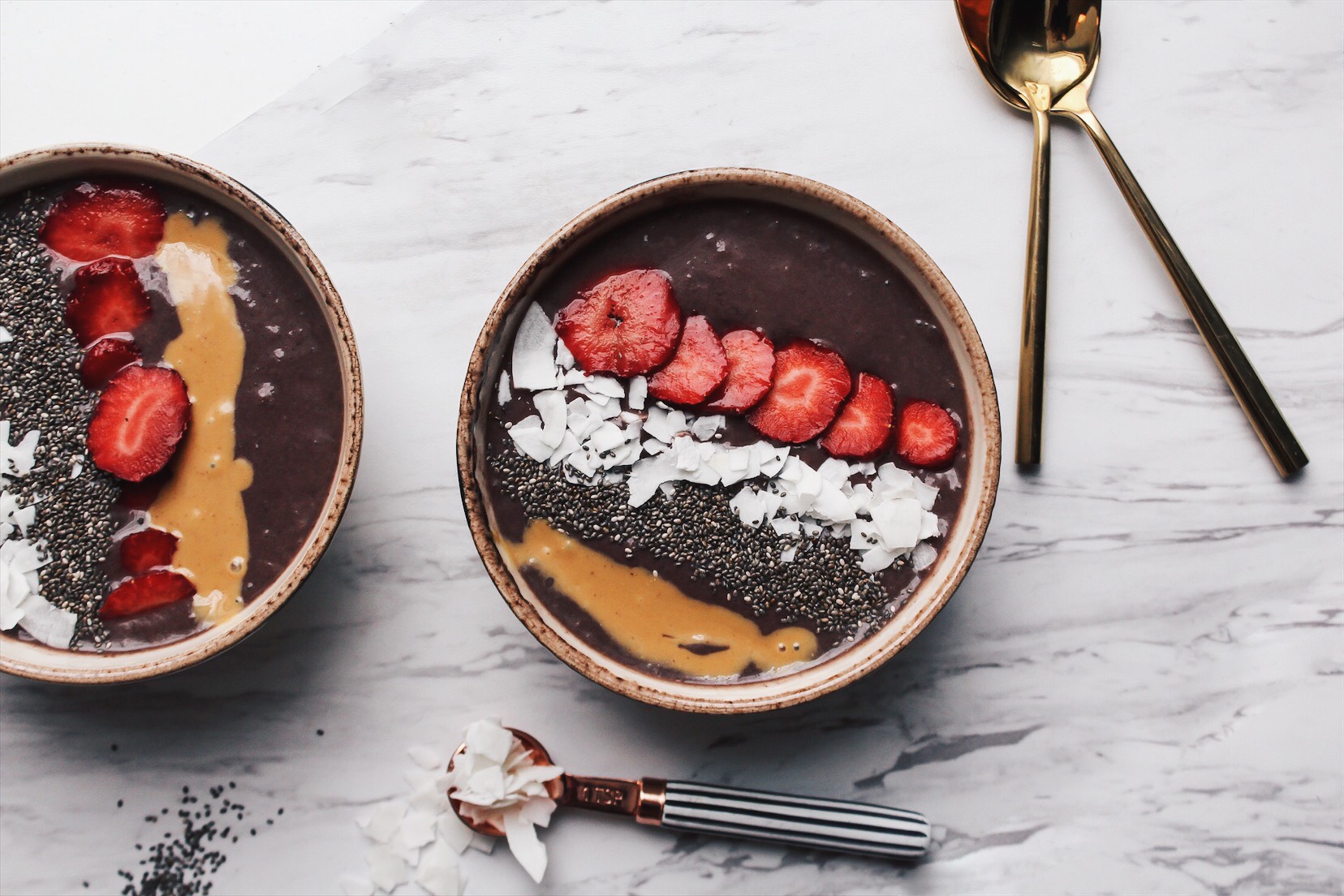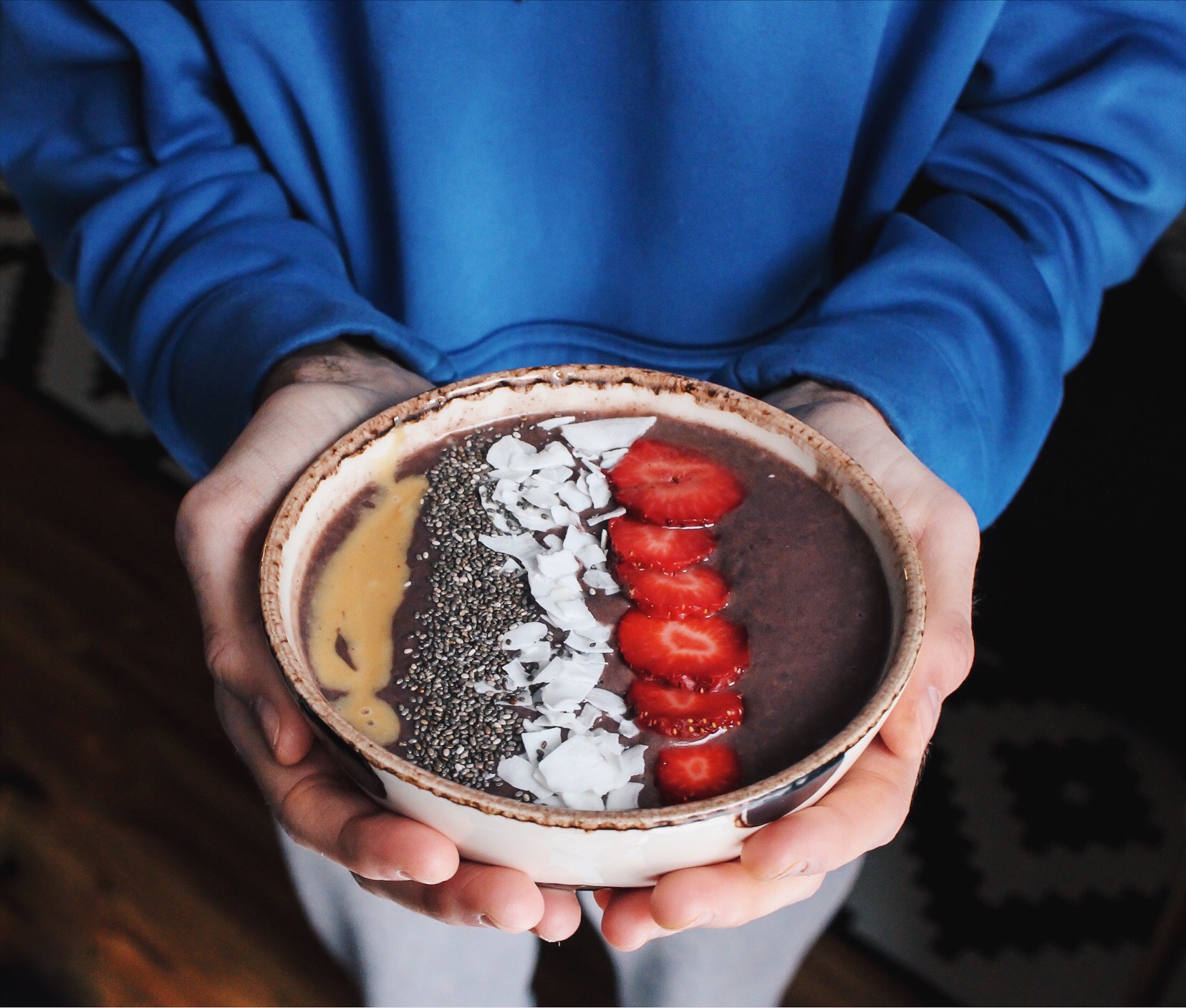 It seems like every time you open Instagram your feed is filled with at least one acai bowl. For us, it's a lot more than just one. Other than the fact that these bowls photograph so well, they are equally delicious AND nutritious. We've been lovers of acai bowls for quite a while. We obviously love fruit and smoothies, and this is just another way to combine all of those things into one beautiful bowl. Guys, the best part about this bowl is that you can eat it anytime! Homemade acai bowls are the best because you don't have to venture far for all of that goodness. We love making this for breakfast, or as a healthy snack. We even make this if we're craving something sweet late at night. Yes, so much better for you than that tub of ice cream. We feel ya—ice cream is pretty hard to resist! But you should know that acai berries are extremely good for you. These powerful little berries are full of antioxidants and electrolytes to help fuel your body. They've also been known to boost your immune system, help with digestion, and prevent cardiovascular issues. Um, sign us up! It also doesn't hurt that they taste delicious. We buy our acai from Trader Joe's. It actually comes in frozen, single serve packets. This makes it so much easier when making this bowl. You just pull out a packet and pop it in the blender, along with the other ingredients. Scroll on to find out what other goodies we add!
---
HOMEMADE ACAI BOWL
Ingredients:
1 Packet of Frozen Acai
2 Bananas
Handful of Spinach
1 Scoop of Organic Peanut Butter
Almond Milk
Start with 1/4 cup of almond milk. You want the bowl to be the consistency of a smoothie. You may need to add more, depending on your preference.
Toppings:
Chia Seeds
Organic Peanut Butter
Coconut Flakes
Strawberries
Directions:
Add acai, bananas, spinach, peanut butter and almond milk in a blender. Blend until you reach the consistency of a smoothie. Feel free to add more almond milk if needed. Pour into bowl. Top with chia seeds, peanut butter, coconut flakes, and strawberries.
Grab a spoon and enjoy!
---
Guys, that's it! Pretty easy, right? We love being able to throw a few ingredients into a blender and feeling like we're pro chefs. Though that is definitely NOT the case, we do feel pretty accomplished after making this tasty treat. We highly suggest trying this one out, it's a winner!
[jetpack_subscription_form]