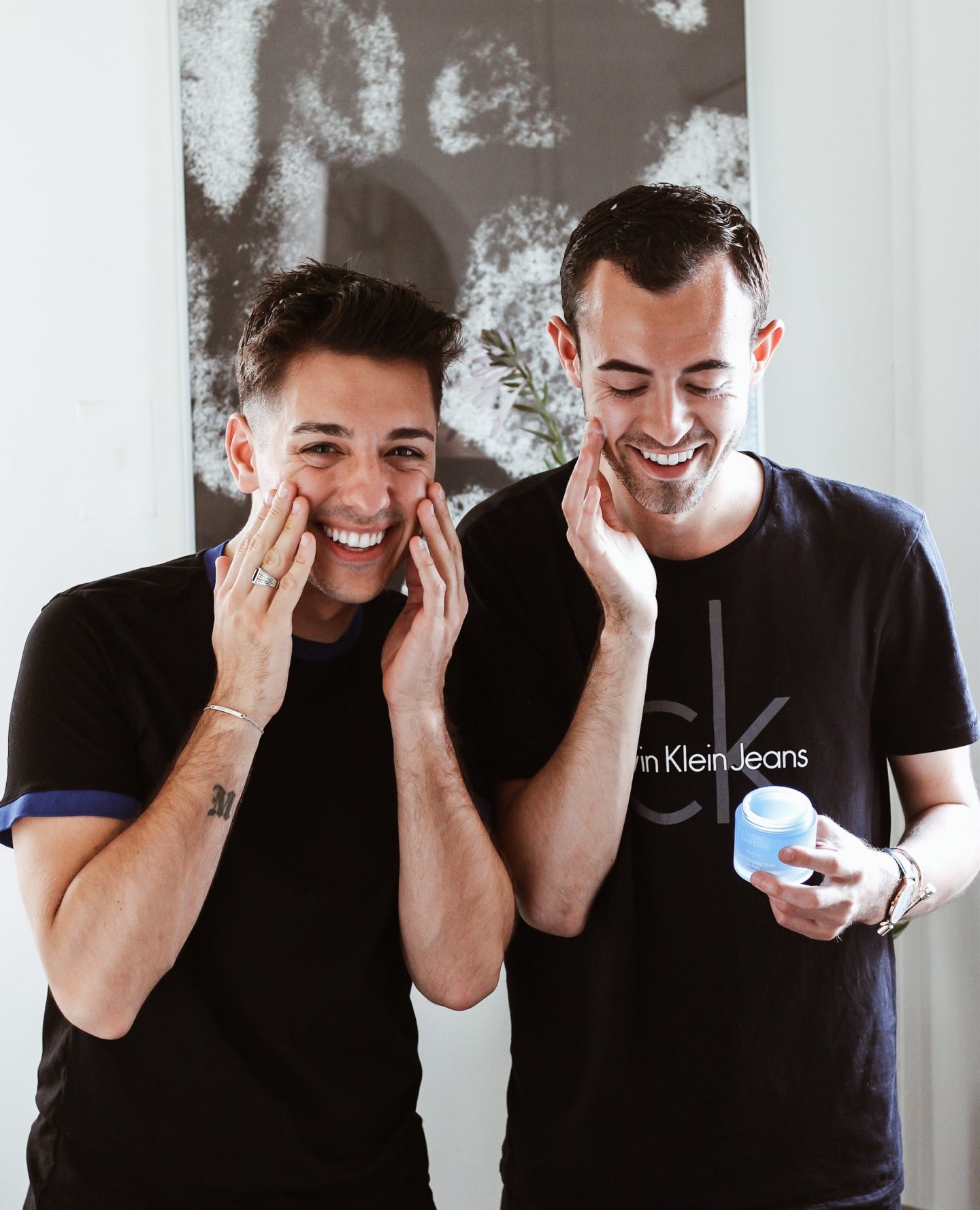 What's up friends?! It's time for another edition of #MaskMonday! This week it's all about the Laneige Water Sleeping Mask. If you watched our Instagram story last night, you saw Alex using this mask. We've been using this product for the last few months. If you don't already know, we are HUGE fans of Korean skin care  — Laneige being one brand in particular.
We've talked about sleeping masks a million times on the blog. Being able to throw on a mask and go right to sleep is the best. No waiting around for 20 minutes then pulling yourself off the couch to rinse it off. It's honestly a lazy person's dream! #Guilty This specific sleeping mask is one of our favorites. If you're wondering how and when to using a sleeping mask, we've got you covered. Once you finish your skin care routine (cleanse, tone, etc.), applying the mask is the last step. You're basically sealing in all of the good stuff you just applied, all while getting the benefits of the mask. It's a home run.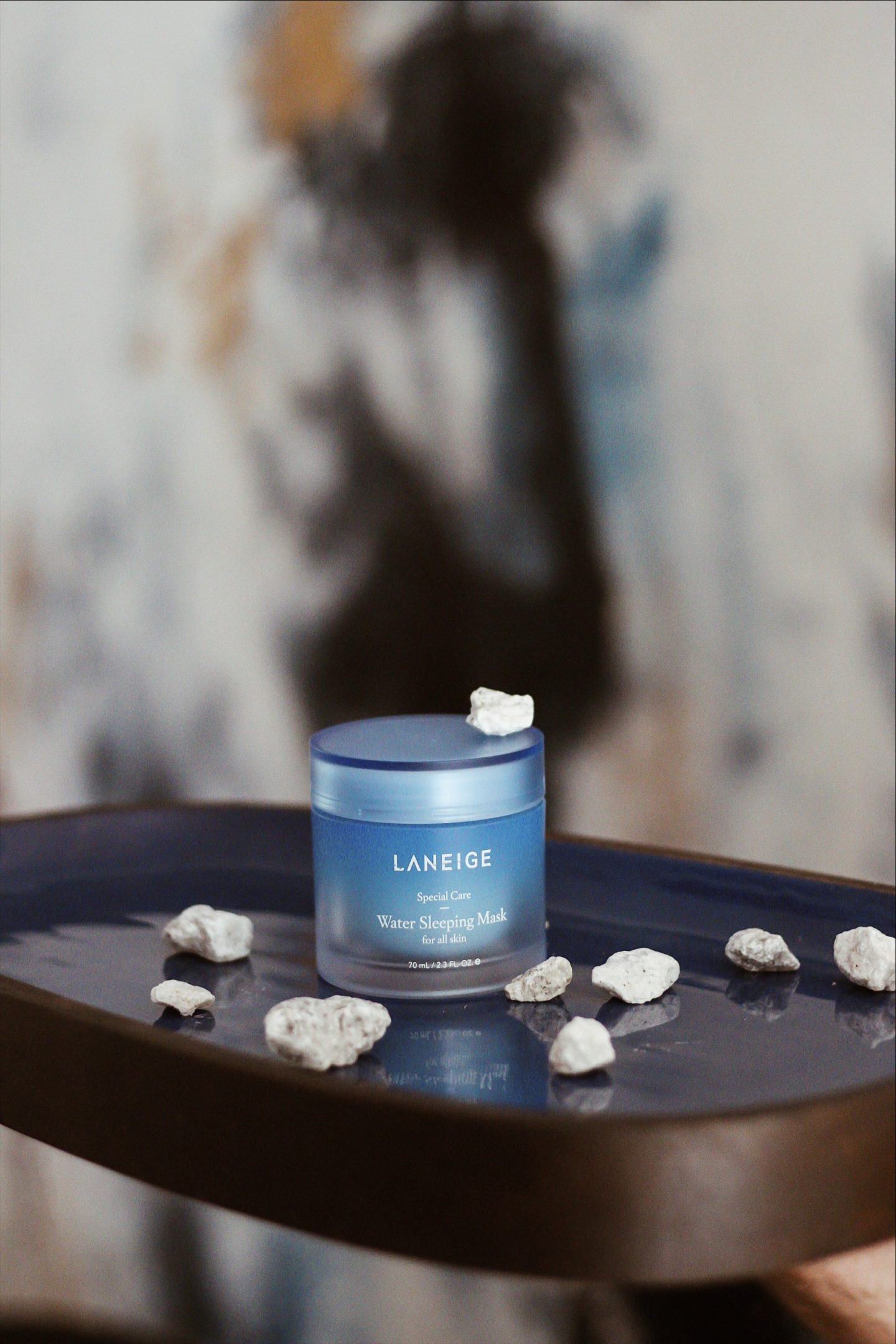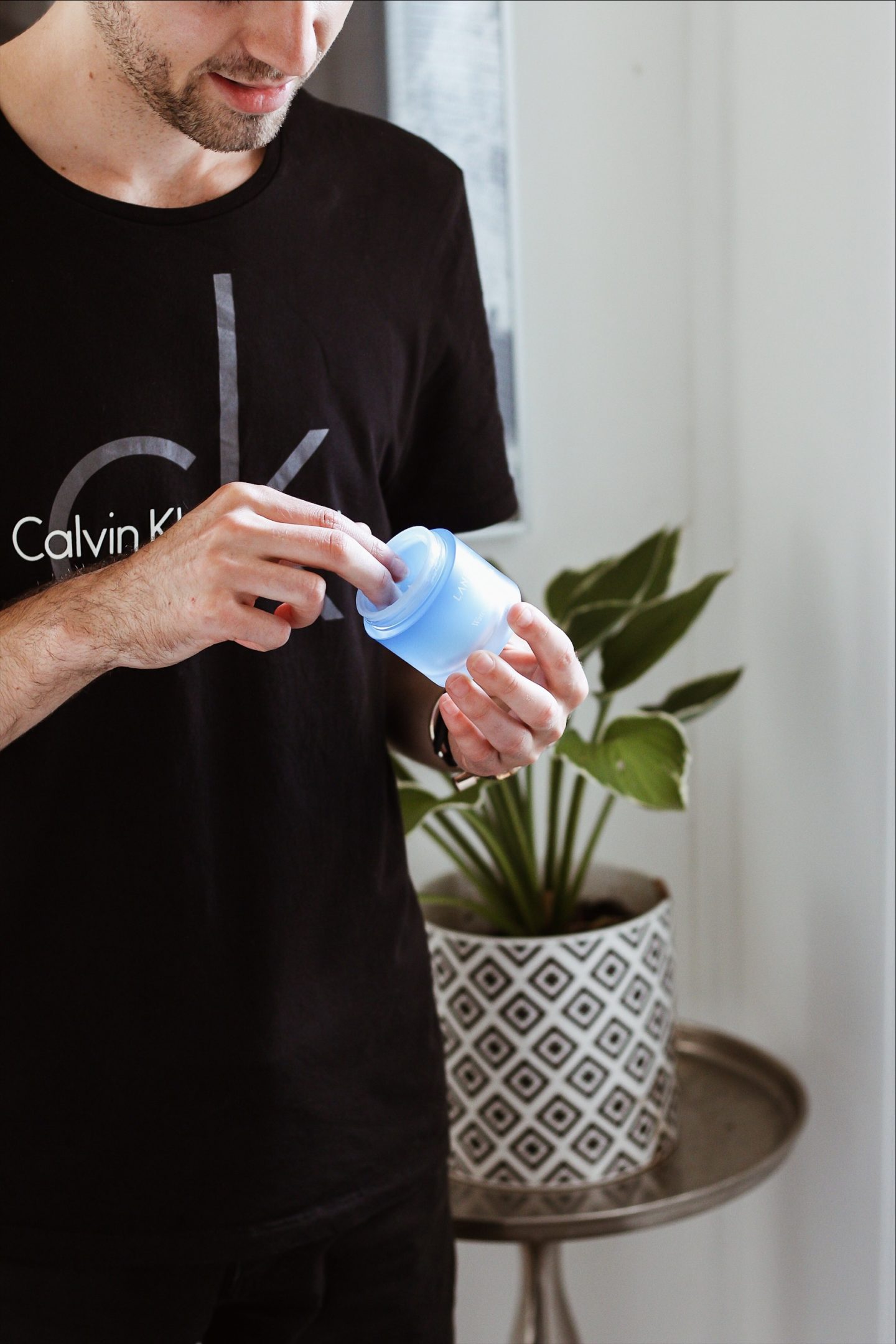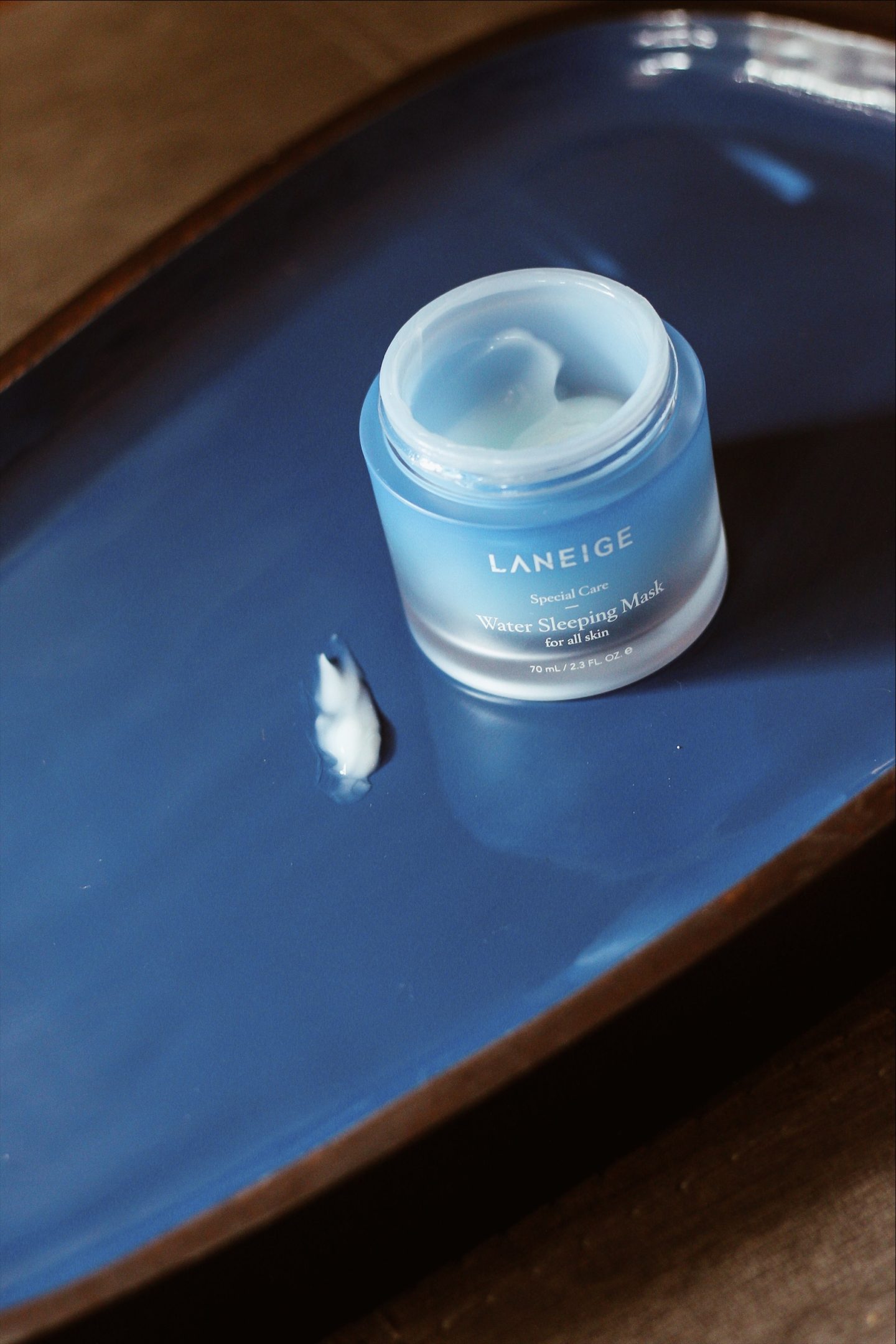 This mask has a gel-like texture but isn't sticky or tacky. That's the main reason we hate gel products. We've talked about products like this before that leave our skin feeling awful. Sometimes gel masks can make your skin feel so sticky that you're counting down the minutes until you rinse it off. We happen to love the feeling of this mask. It's super lightweight and has the softest scent. It doesn't feel heavy or thick.
You don't need a ton of product — just an even layer. The actual purpose of this mask is to deeply hydrate. We totally agree. From the moment you apply this mask, it's almost like you've been transported to a spa. It's the most luxurious feeling. The scent is so light but still so calming. Our skin feels insanely soft and smooth when we wake up. It also looks brighter and healthier. This is ideal if you have dry skin but is also good maintenance for everyone. We like to use this mask 1-2 times per week. We might use it more if we're getting ready to travel or just getting home from a trip. It's also perfect if you're going on a long flight. Apply this mask before takeoff and you'll land with super soft skin.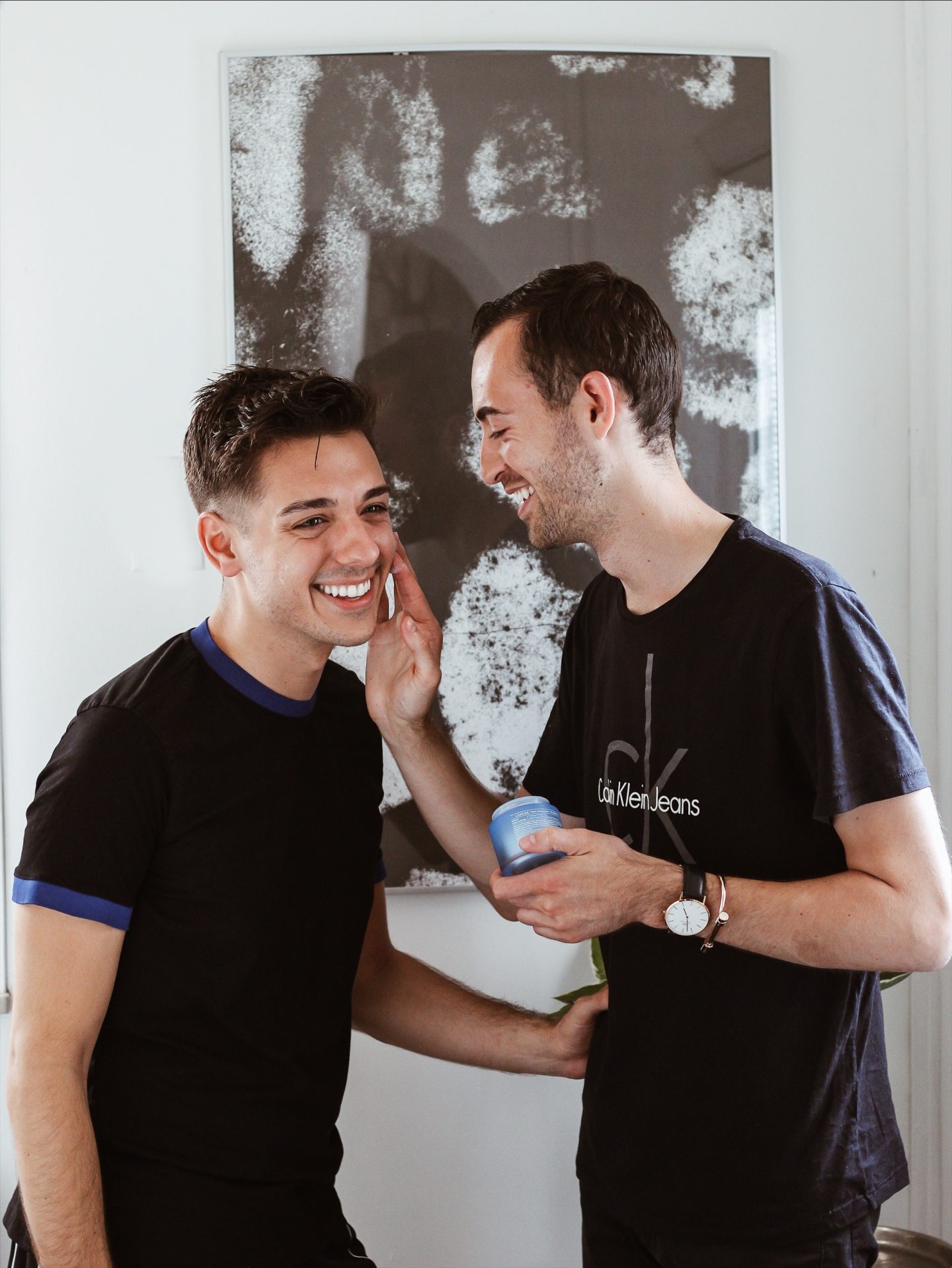 If you don't already have a sleeping mask in your collection, this is a good one to start out with. It's relatively inexpensive and works wonders. Let us know what you think in the comments below! Until next time…
---
SHOP THIS WEEK'S MASK