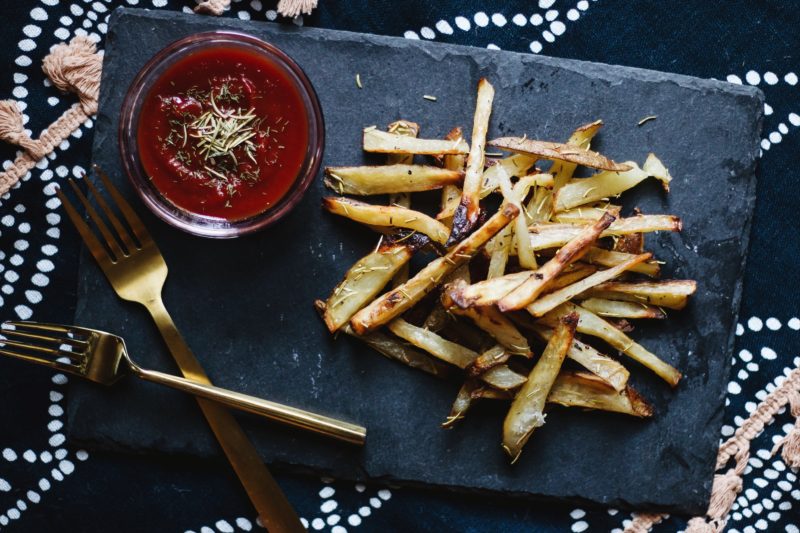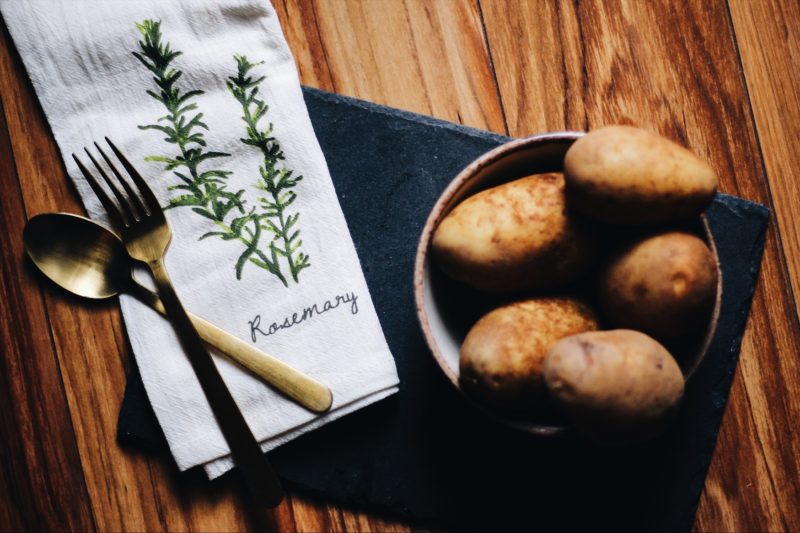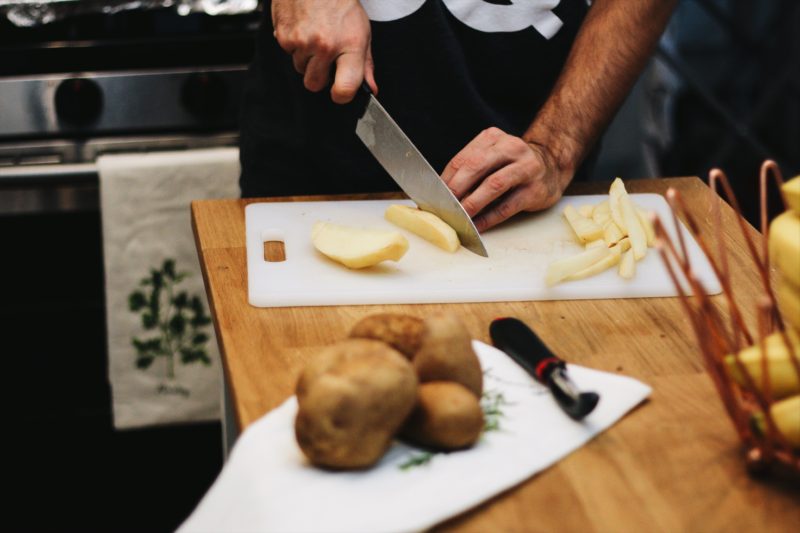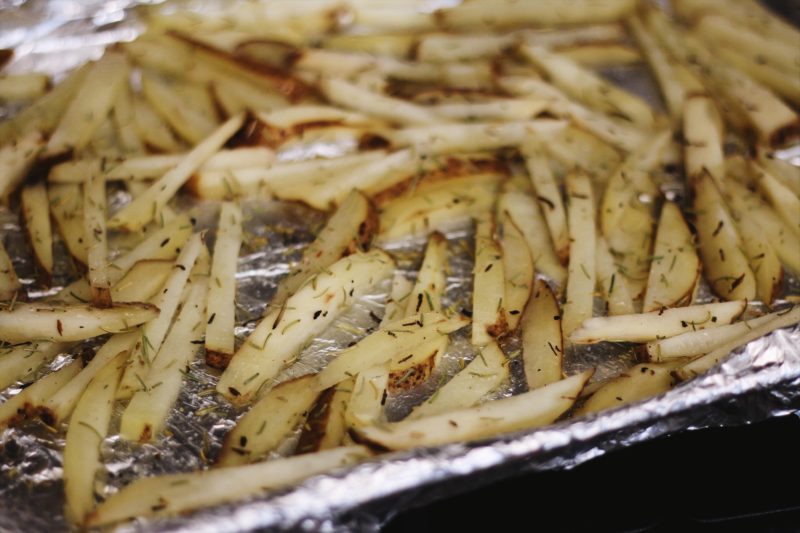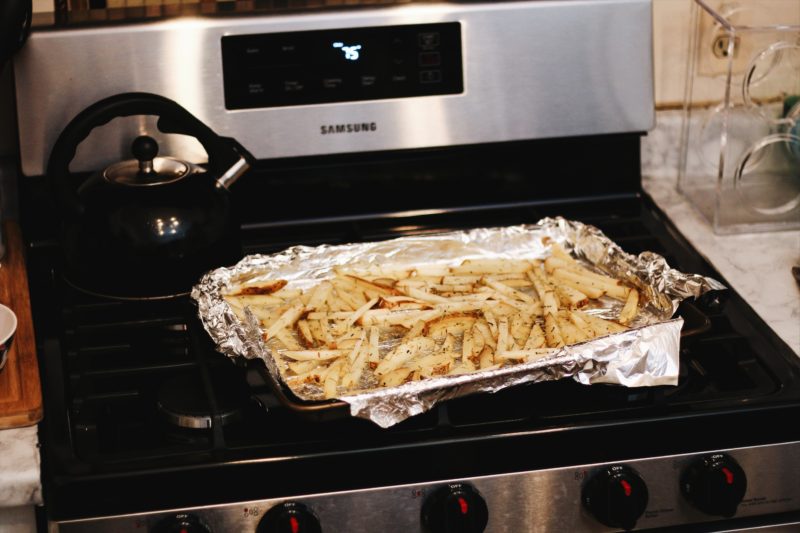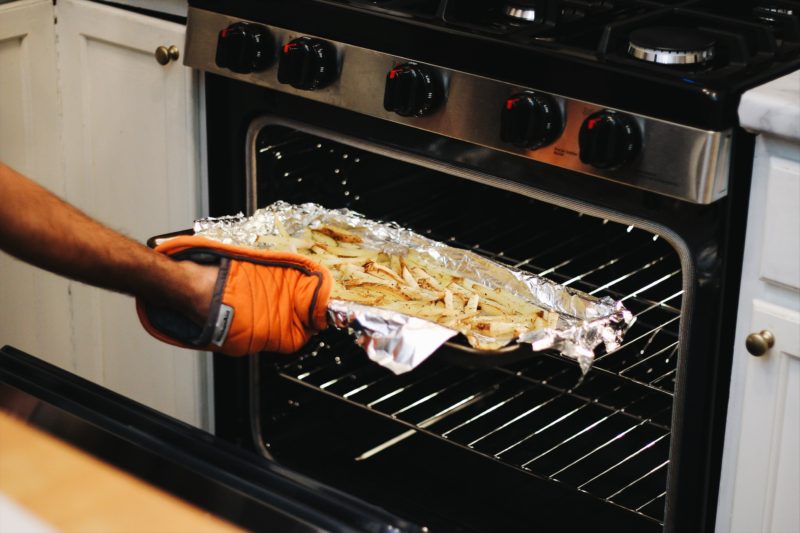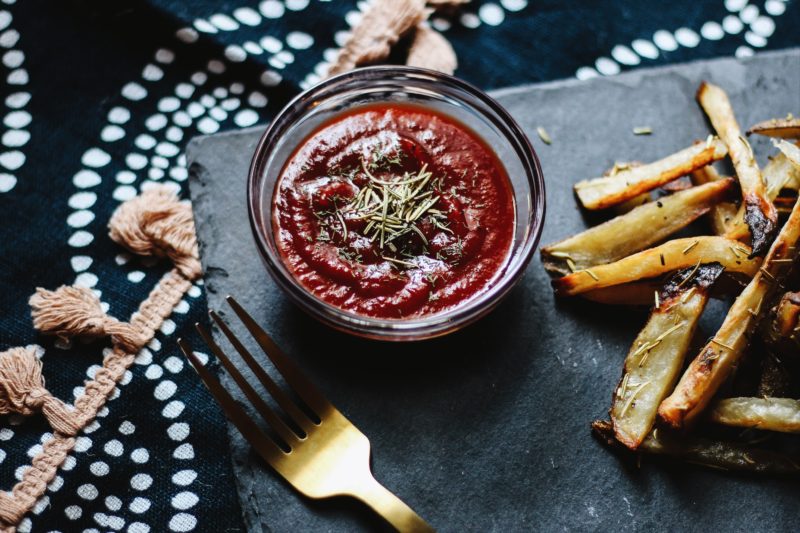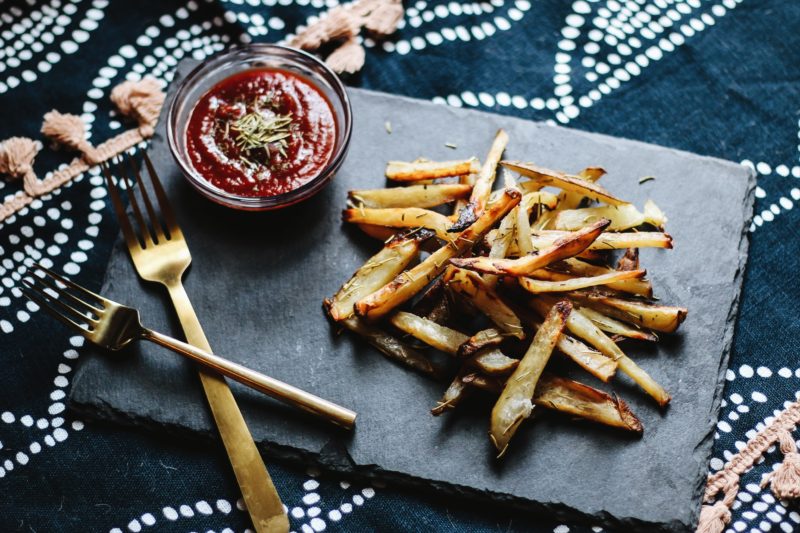 Raise your hand if you love fries! Hopefully, your hand is touching the ceiling. Guys, we love french fries. Better yet, we love rosemary fries! Let's be real, you really can't go wrong with potatoes, salt, and (for us) ketchup. We were craving fries this week but, as you know, they aren't viewed as the healthiest food. Mainly because a fryer is traditionally used when making these delicious sticks of goodness. To make things healthier, we baked the fries to eliminate all of that excess oil. We were still left with crispy fries, just minus the extra fat. This is such a simple recipe that takes no time at all. We did use russet potatoes but we also LOVE sweet potatoes. You can easily swap the potatoes if you prefer. Regardless, you're going to be left with an empty plate after you devour these bad boys. Enjoy!
ROSEMARY FRIES
INGREDIENTS
Russet Potatoes – the amount depends on number of servings, we use 5-6 large potatoes
3-4 TBSP Coconut Oil
Rosemary
Pink Himalayan Salt
Black Pepper
Dip: Organic Ketchup seasoned with rosemary and dill
DIRECTIONS
Peel and rinse the potatoes.
Cut each potato lengthwise into 4 or 5 pieces, then cut each piece into desired size stick.
Place on baking sheet in even layer. Line baking sheet with foil for easy cleanup.
Melt coconut oil then spread over potatoes. Make sure the potatoes have an even layer. Use more oil if needed.
Season with rosemary, salt, and pepper.
Bake at 375 degrees F for 20-25 minutes, or until golden brown.
Mix the organic ketchup with the rosemary and dill for dipping. This adds a ton of flavor!
---
That's it! You'll be running back for more after you taste these fries! Hopefully, you get a chance to whip these up soon. Let us know what you think in the comments below!
Until next time…
---
[jetpack_subscription_form]