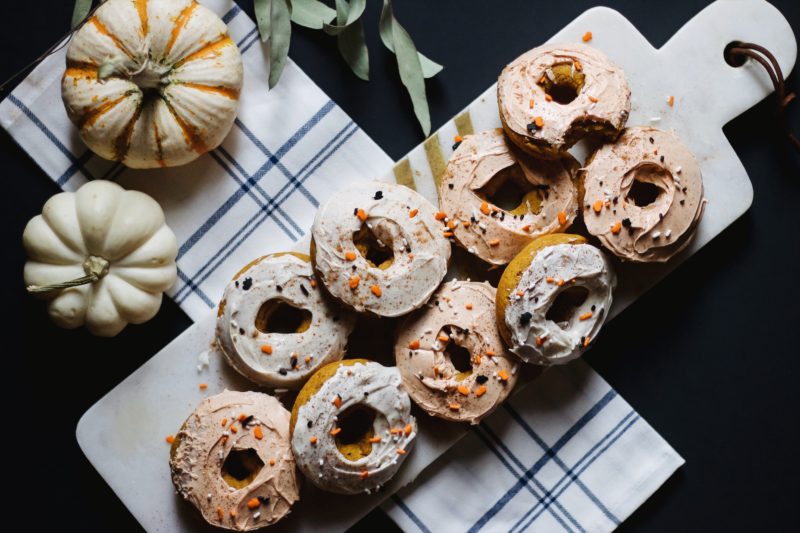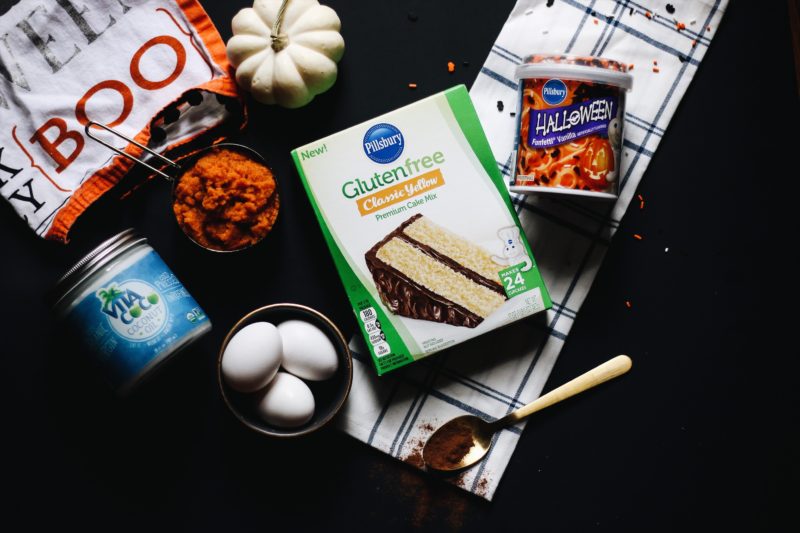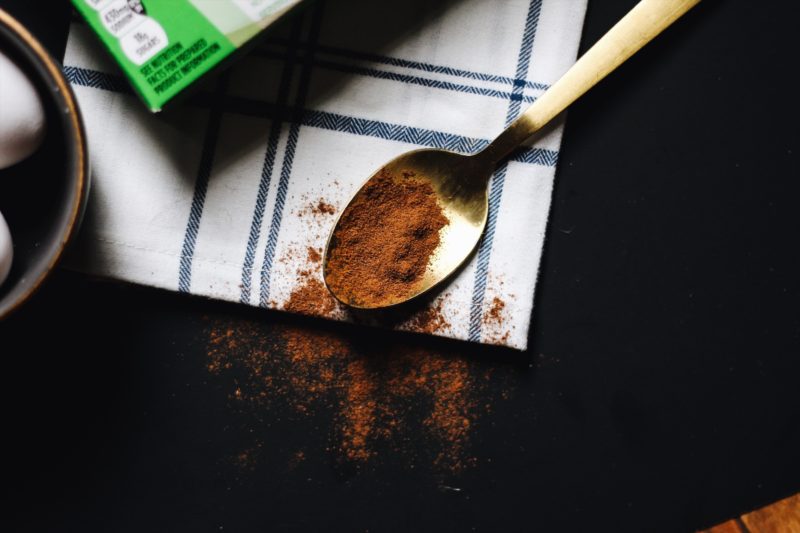 Fall is officially here! Can you guys believe it?! We are so ready for chilly nights, fall fashion, and pumpkin everything. Fun fact: Mike is OBSESSED with pumpkin. You've probably noticed this from our Instagram stories. Now that it's officially PSL season, it's time to whip up our favorite fall dessert —  gluten-free pumpkin donuts! You guys might remember our holiday peppermint donuts from a while back. We've been making these donuts for so long. We may have already made these a few times before fall officially started. UGH, we just can't help it! These are perfect if you're looking to whip up a quick dessert with minimal effort. These aren't the typical donuts. It's the perfect mix between cake and donut. How can you go wrong?!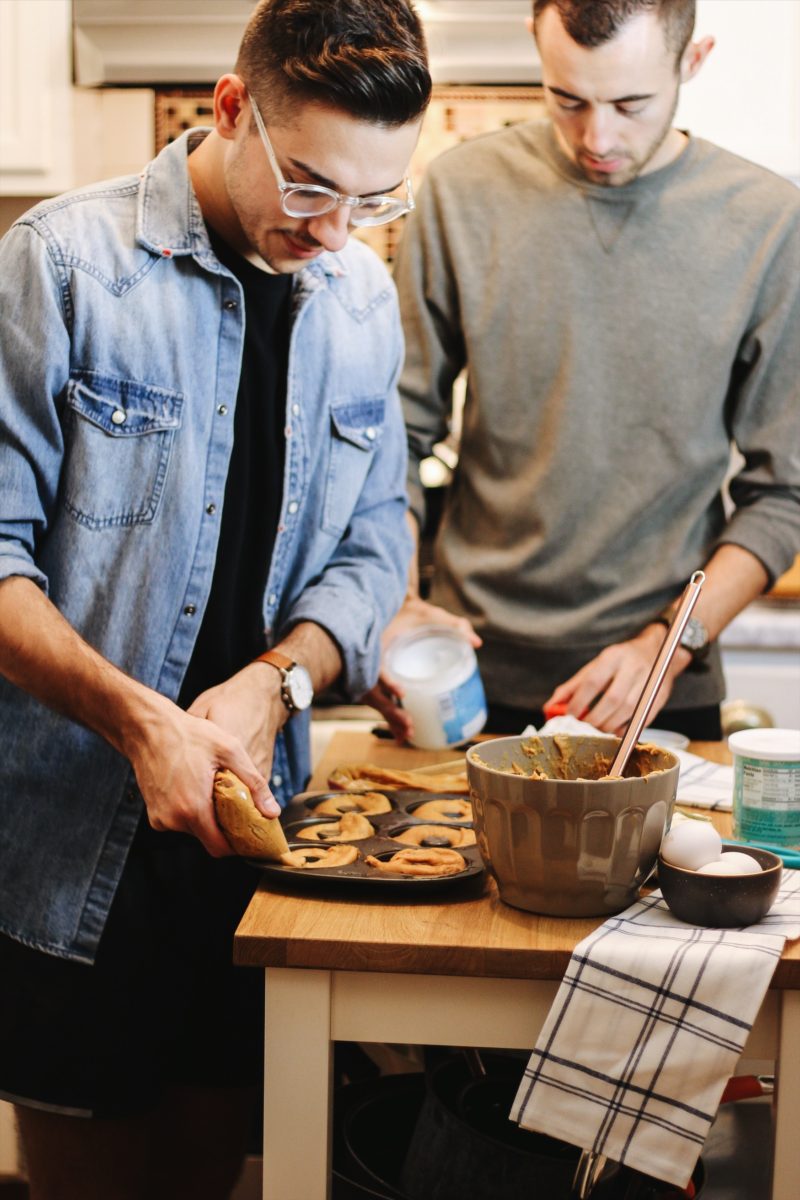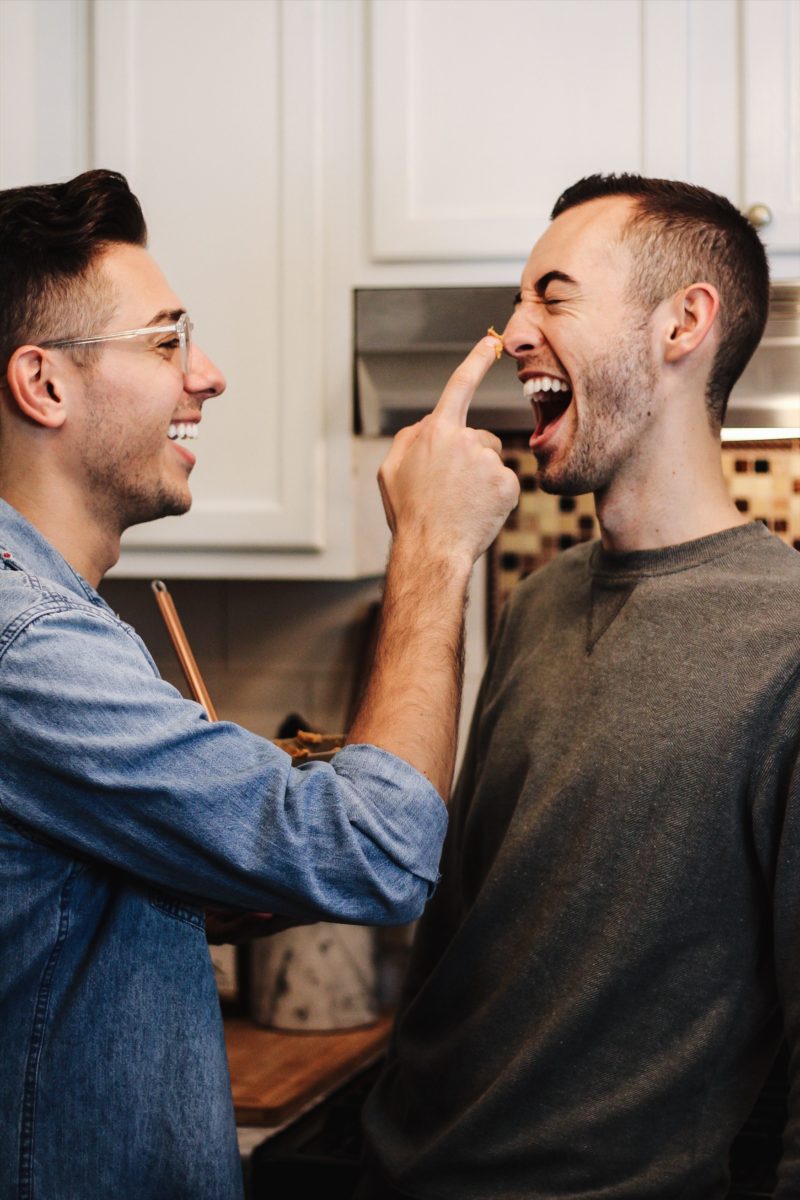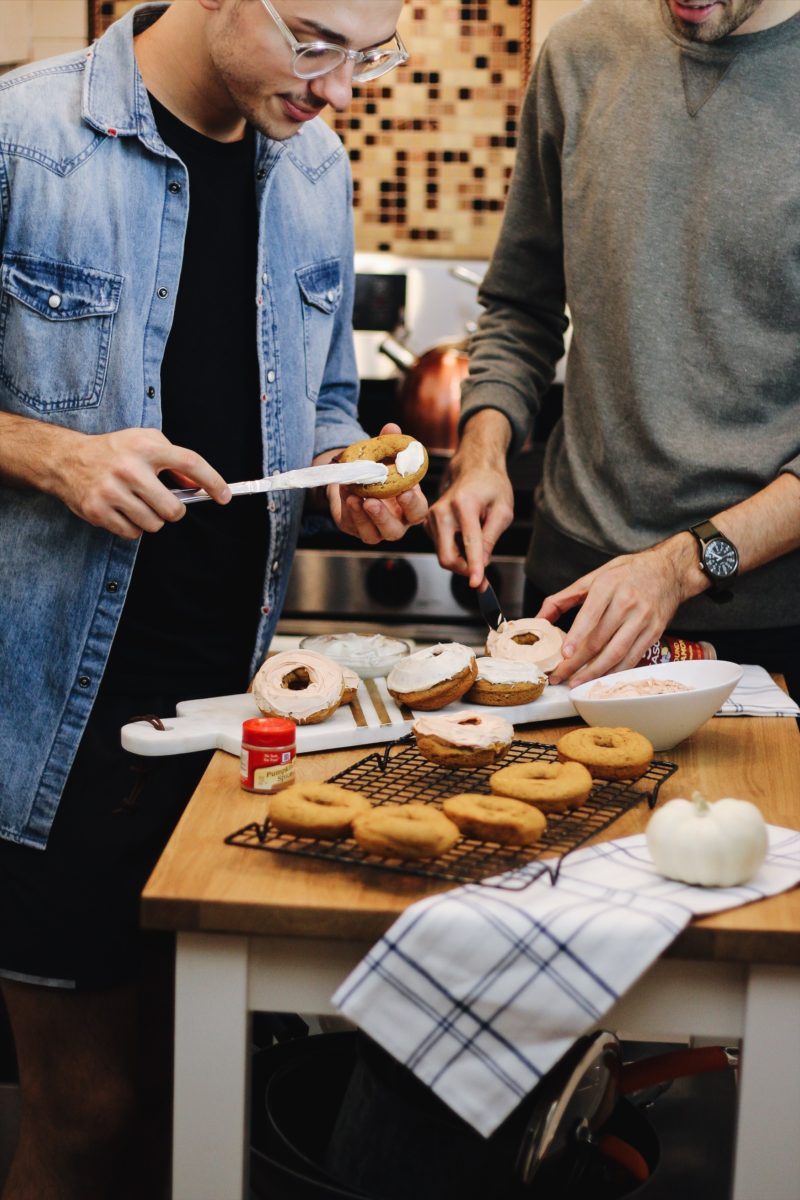 ---
GLUTEN-FREE PUMPKIN DONUTS
Ingredients
Gluten-Free Yellow Cake Mix
3 Eggs
1/2 Cup Water
3/4 Can Pumpkin Puree
1/3 Cup Melted Coconut Oil
Cinnamon
Pumpkin Pie Spice
Cream Cheese or Vanilla Icing
Icing: Add 1-2 teaspoons of pumpkin pie spice and cinnamon to icing. Increase/decrease spice to taste.
Directions
Combine ingredients in a bowl. Mix until fully combined. Place mixture in a piping bag or Ziploc bag. Pipe into donut pan. Bake at 375°F for 17 minutes. Allow donuts to cool before topping with icing.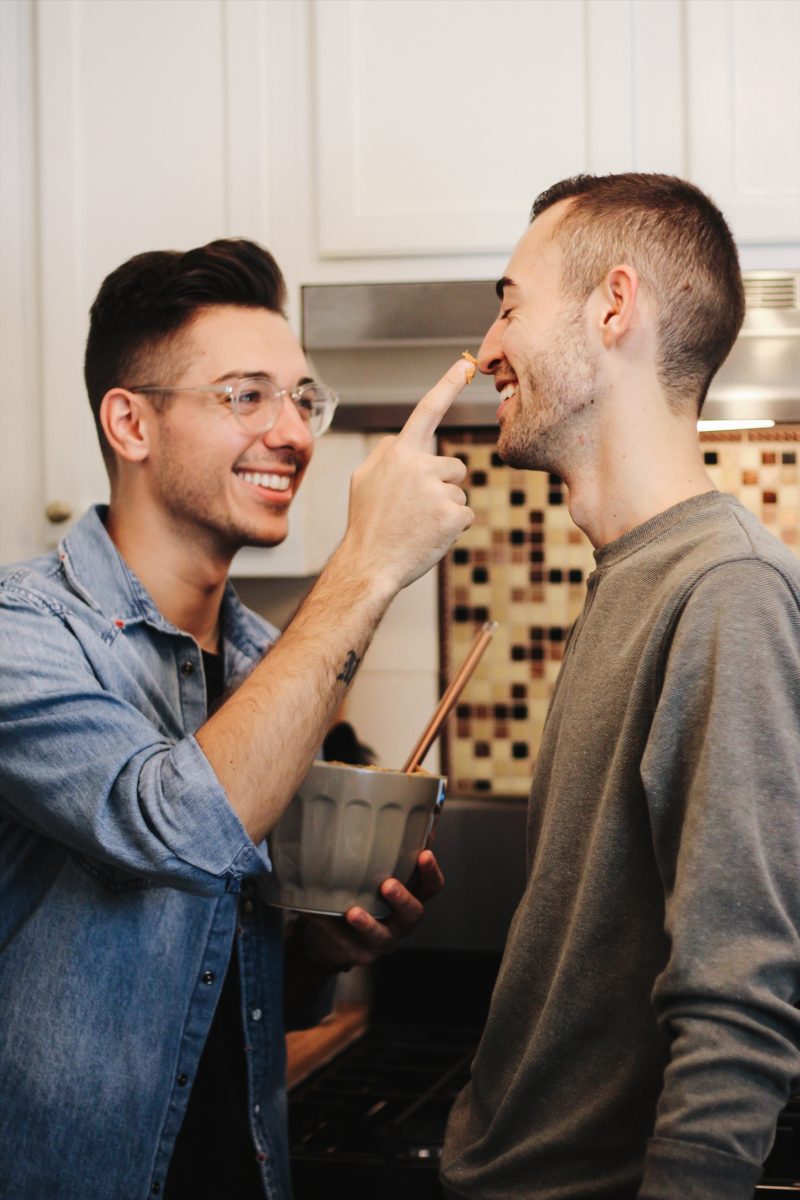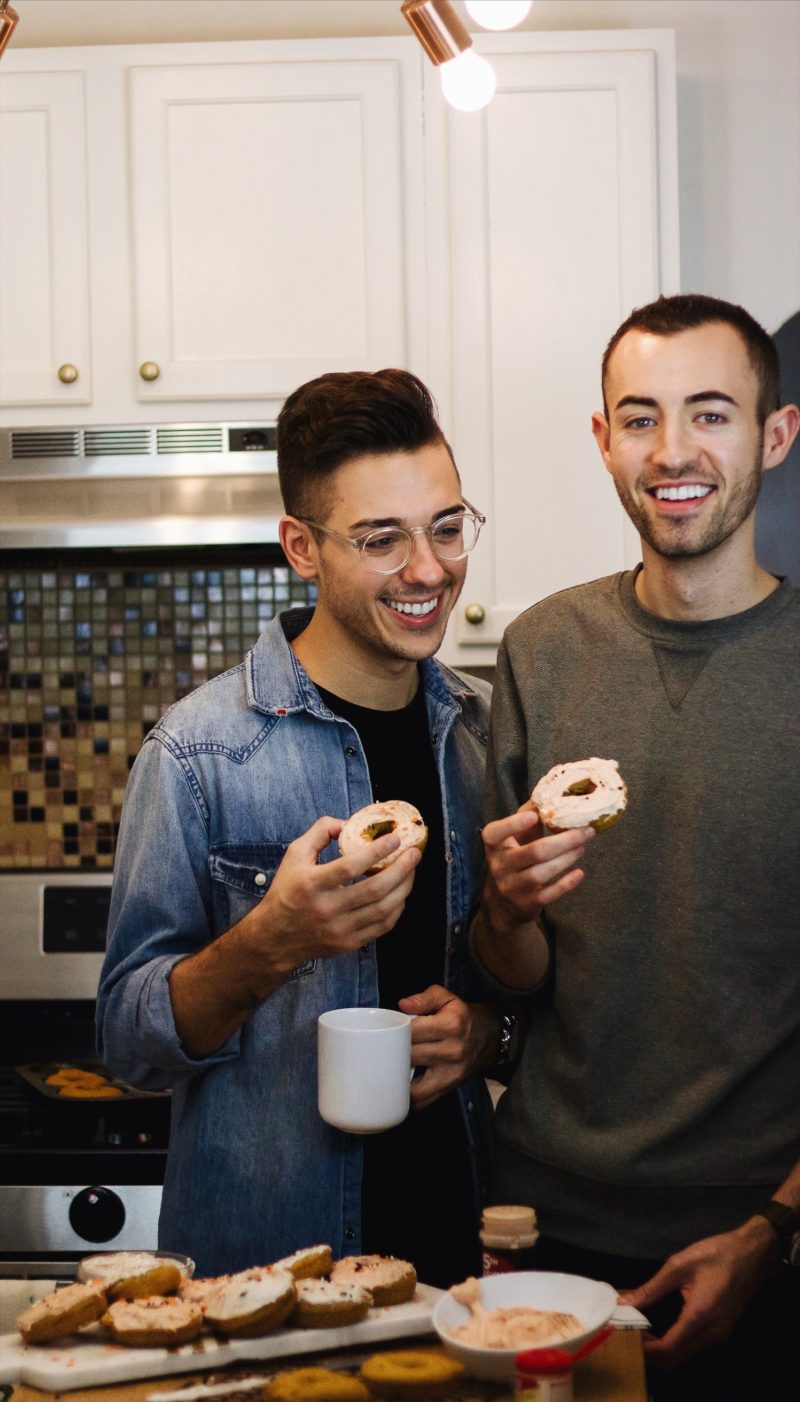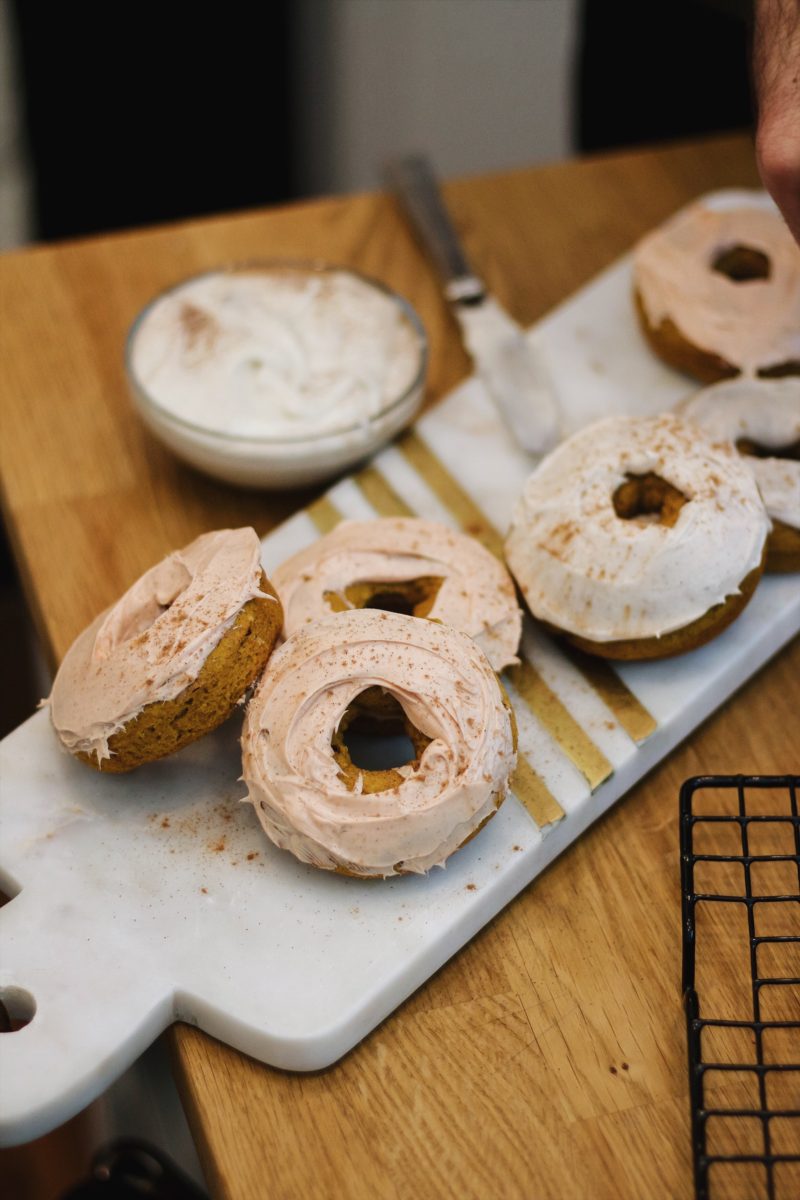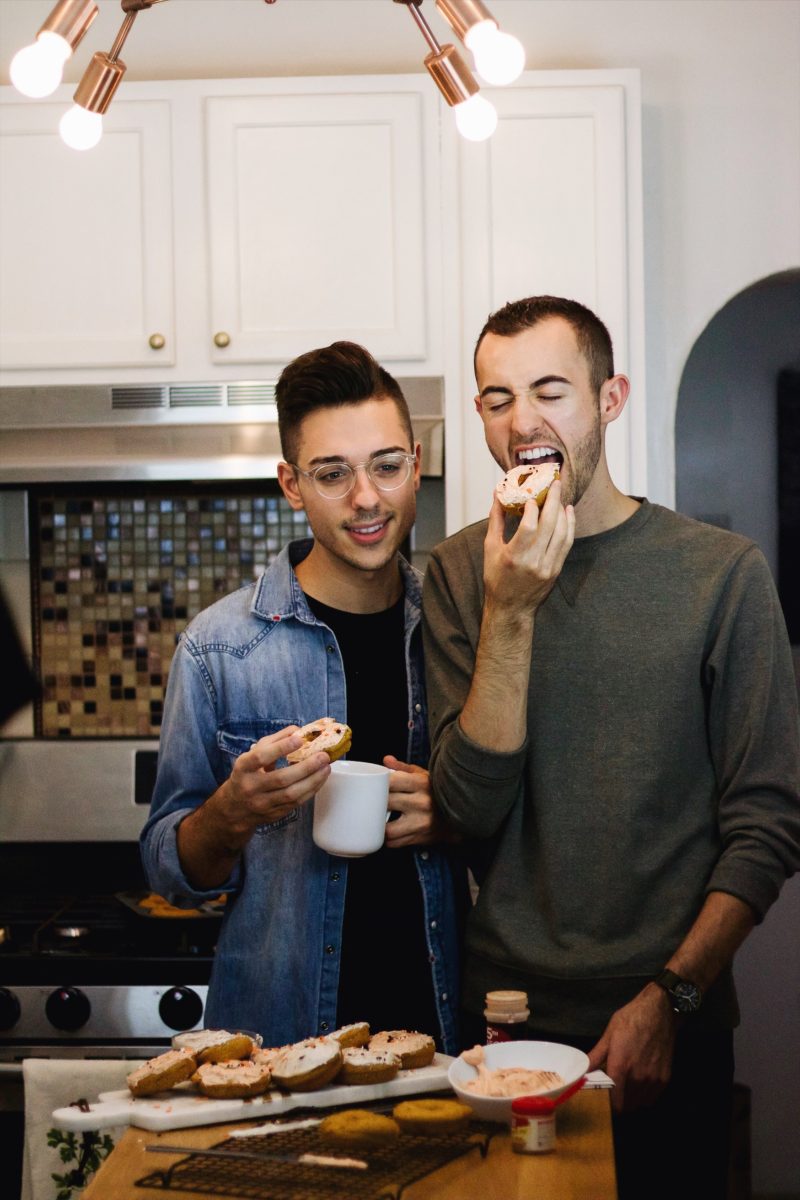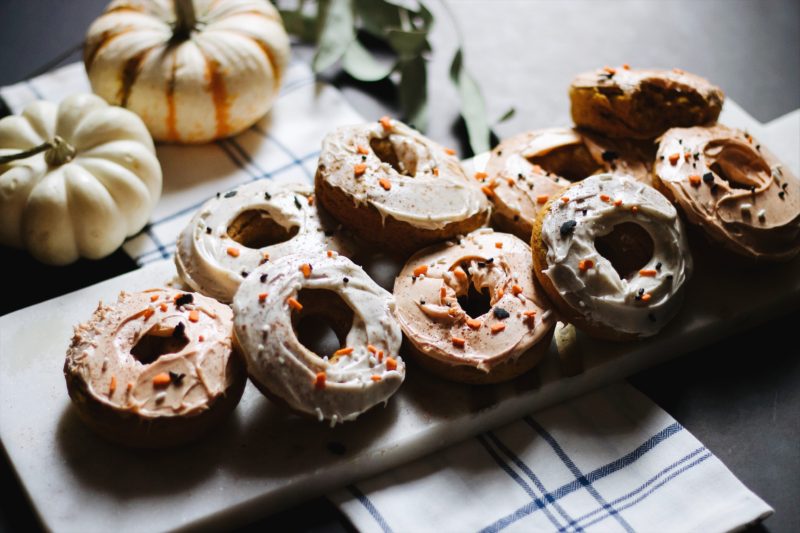 That's it! Guys, we promise you won't be able to stop eating these donuts. Honestly, we're going to go eat one (or two) right now! Until next time…
---
[jetpack_subscription_form]