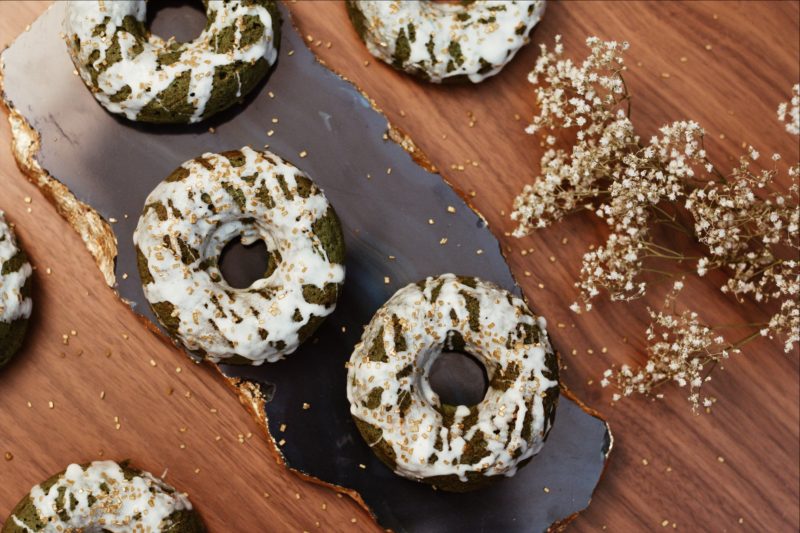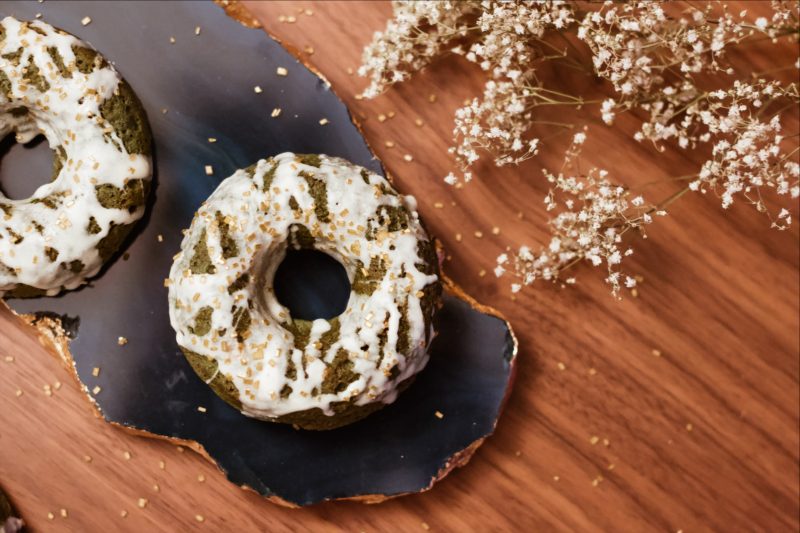 It's safe to say that we are seriously addicted to donuts. If you're following us on Instagram, then you've seen us make donuts a million times. Literally. We're always trying to come up with ways to switch up the donuts and keep things pretty healthy. In honor of our city's Super Bowl win (Go Eagles!), we whipped up these festive AND protein-packed gluten-free spirulina cake donuts. Okay, that's a mouthful lol.
The main ingredient in this simple dessert is spirulina. If you aren't familiar with this superfood, it's totally fine because we're here to drop some knowledge. Spirulina is a type of algae that is super high in protein and antioxidants. It doesn't have the best taste, which is why we always hide it in some type of food (smoothies, donuts, etc.). The health benefits are so worth it! Seriously, this is something you definitely want to add to your diet.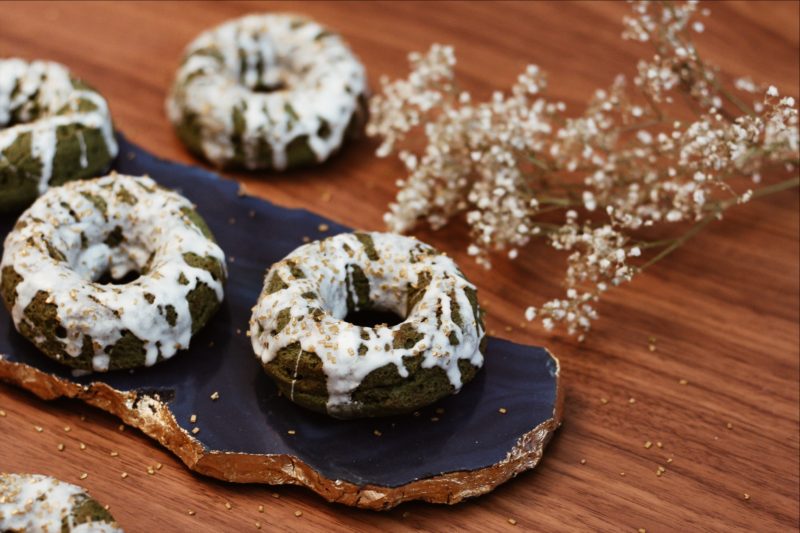 SIMPLE GLUTEN-FREE SPIRULINA CAKE DONUTS
Ingredients
1 Box Gluten-free Cake Mix
1/3 Cup Coconut Oil
3 Organic Cage-free Eggs
1 Cup Water
1 Tablespoon Spirulina
Vanilla Icing
Gold Decorating Sugar
Directions
Preheat oven to 350 degrees. Combine cake mix, oil, eggs, water and spirulina in bowl. Mix until smooth. Fill Ziploc bag with batter. Cut off corner of bag to create hole. Pipe into donut pan greased with coconut oil. Bake for 15-17 minutes. Melt icing and drizzle over donuts. Garnish with gold sugar.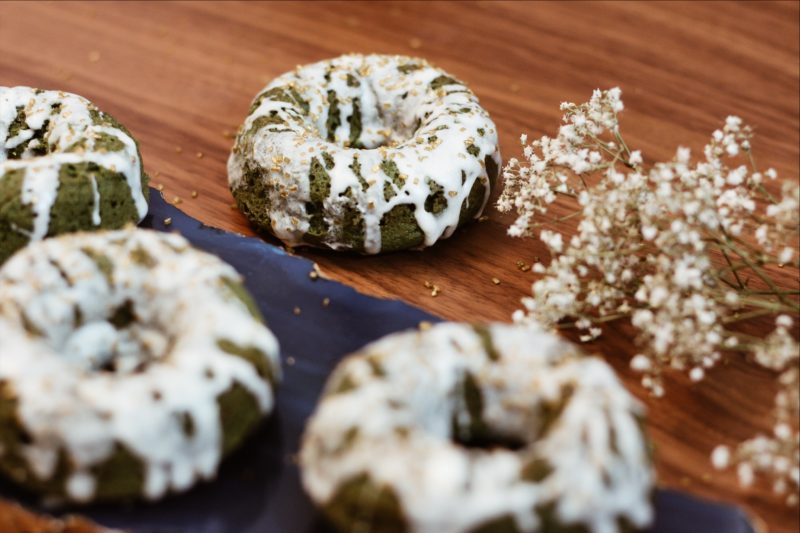 That's it! We promise you won't be able to eat just one. Let us know what you think in the comments below! Until next time…