Just like you guys, we travel a lot during the holidays. We try to see as many friends and family as possible. It's super important for us to get in as much as we can. Who doesn't want to see their loved ones?! Especially since we have a new niece!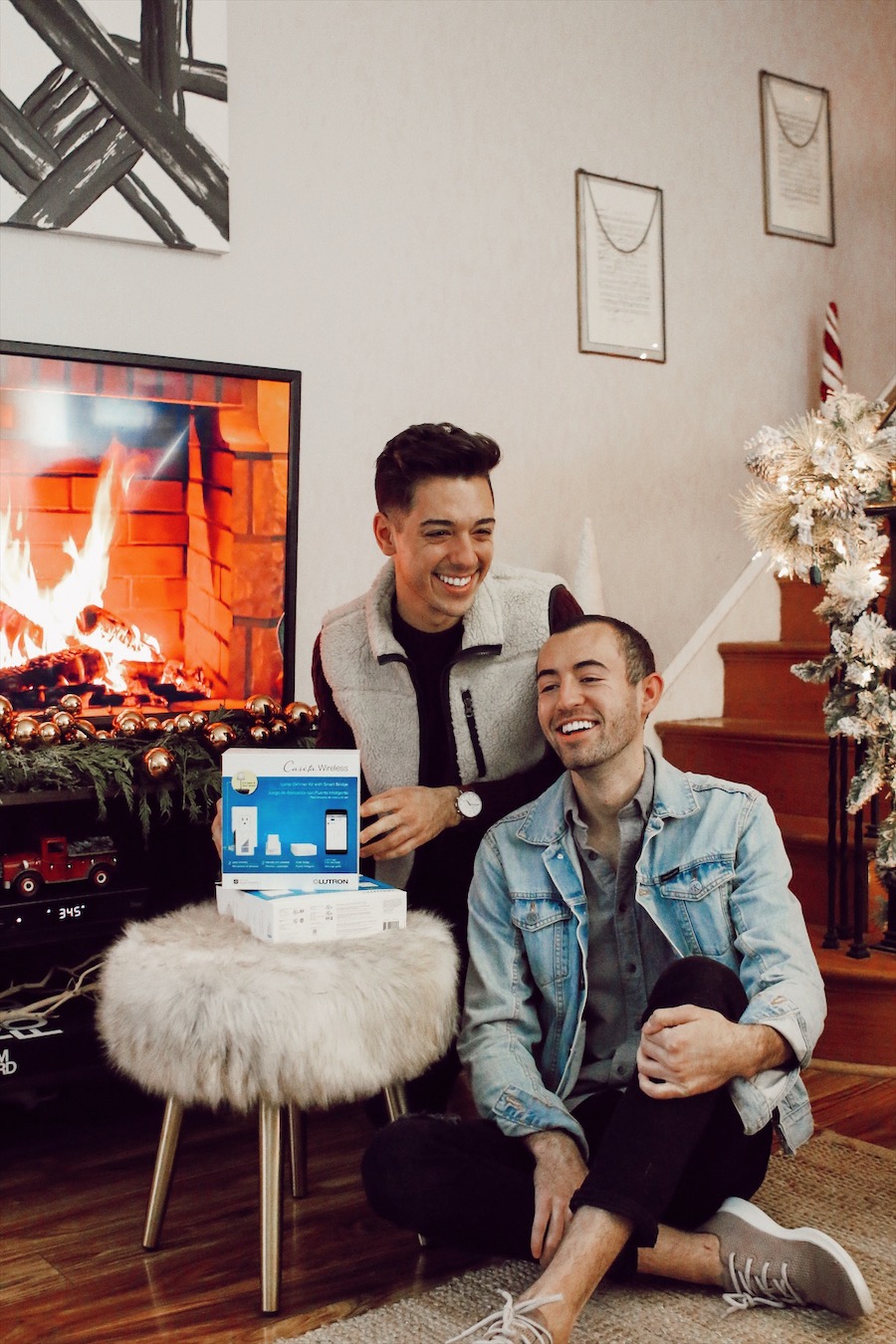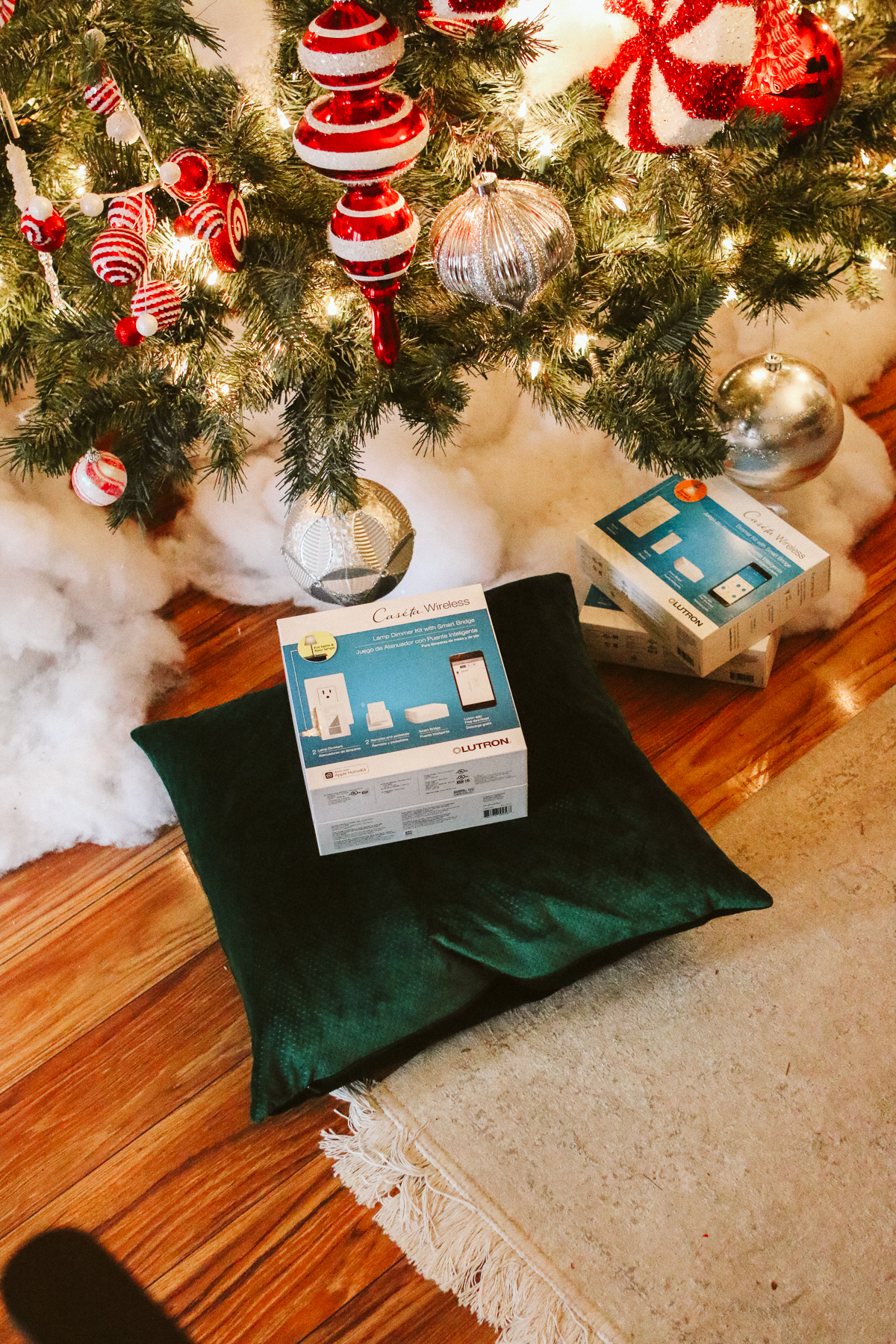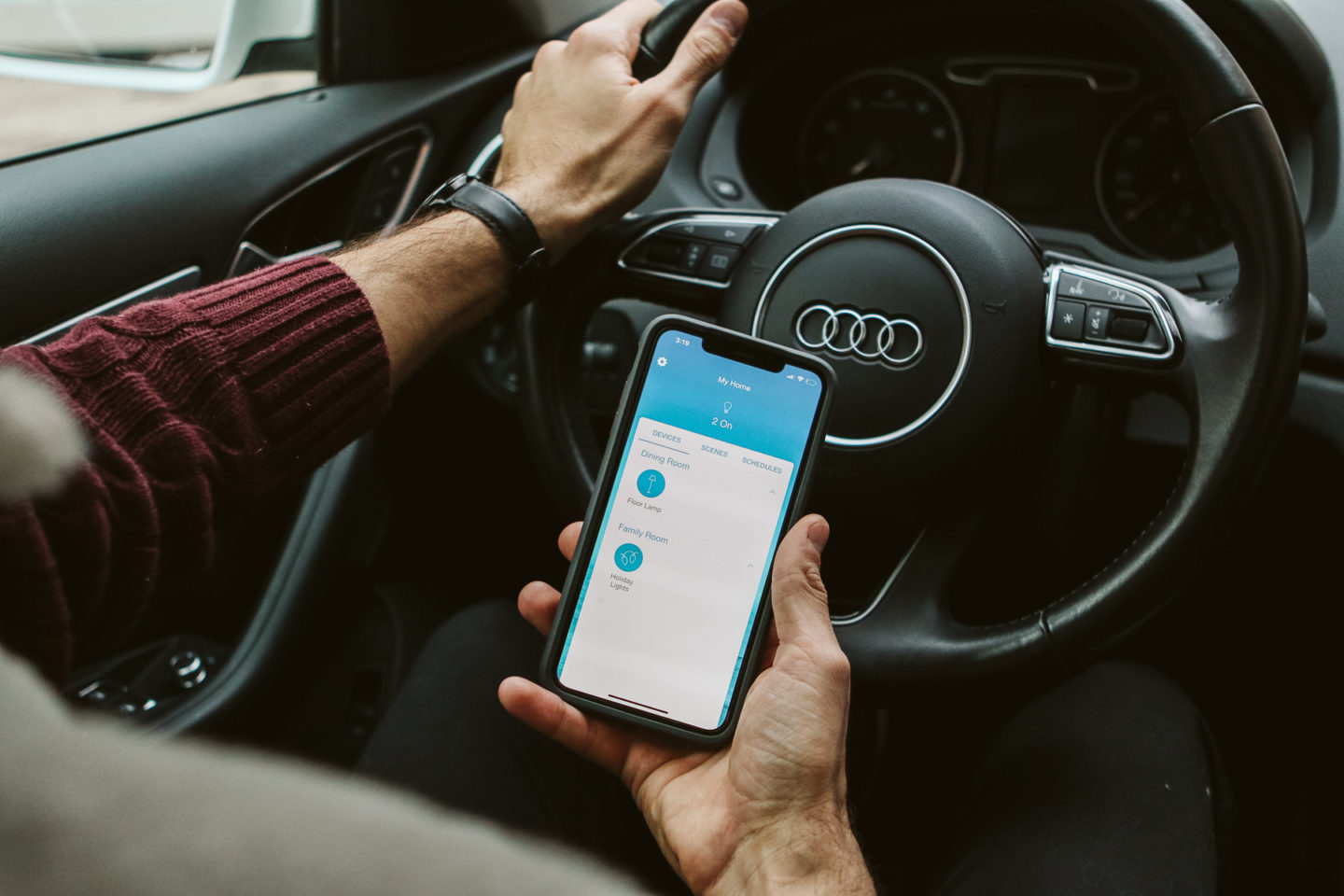 One thing that can be stressful during the travel season is leaving your home unattended. Even though we live in the city and have great neighbors, we still get nervous. You never really know what could happen. We've been looking into smart lighting for a few months now but never really felt like going forward with anything. This has been on our mind ever since we became obsessed with our Amazon Alexa. The thought of being able to control our lights from our phone is super intriguing. But more importantly, we wanted to be able to schedule lights to come on while we were away. This would help deter any possible unwanted visitors, ya know?? We also just really love technology!
This is where Caséta by Lutron comes into the picture. Guys, we're 100% obsessed with this new smart lighting system. No, we aren't exaggerating. We decided to install the systems in a few places throughout our house. We placed the lamp dimmers downstairs —  one in the dining room and the other near the holiday setup. Good idea, right?! We can control our Christmas tree and garland now. We always leave the house and question if we turned off the tree lights. Now we just open up the app and, if we forgot, simply turn it off. Oh to be alive in 2018 LOL.
We can also create schedules for when we are away. We have a ton of traveling coming up so we can make sure the lights are on and off while we're gone This really does give us a ton of peace of mind. It's just one less thing to worry about. Another feature we love is the dimmer, especially in the dining room. We have a super bright floor lamp that can sometimes be too much. We can now dim the lamp to create the perfect ambiance during dinner. You know how we are all about creating a cozy, warm space.
If you've been thinking about adding some new tech to your home, we highly recommend this system. It's super easy to install and works with over 1000 bulbs. For the lamp dimmers, you just plug the system into the outlet and voila — you now have a smart lighting system! CRAZY. To learn more, visit their site. Keep us posted on your travel plans this holiday season! Until next time…
IN PARTNERSHIP WITH CASÉTA BY LUTRON.
AS ALWAYS, ALL THOUGHTS AND OPINIONS ARE OUR OWN.