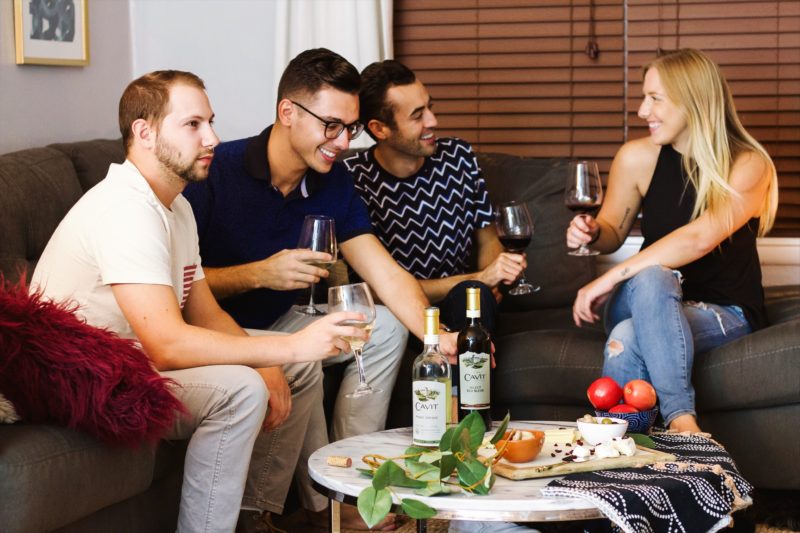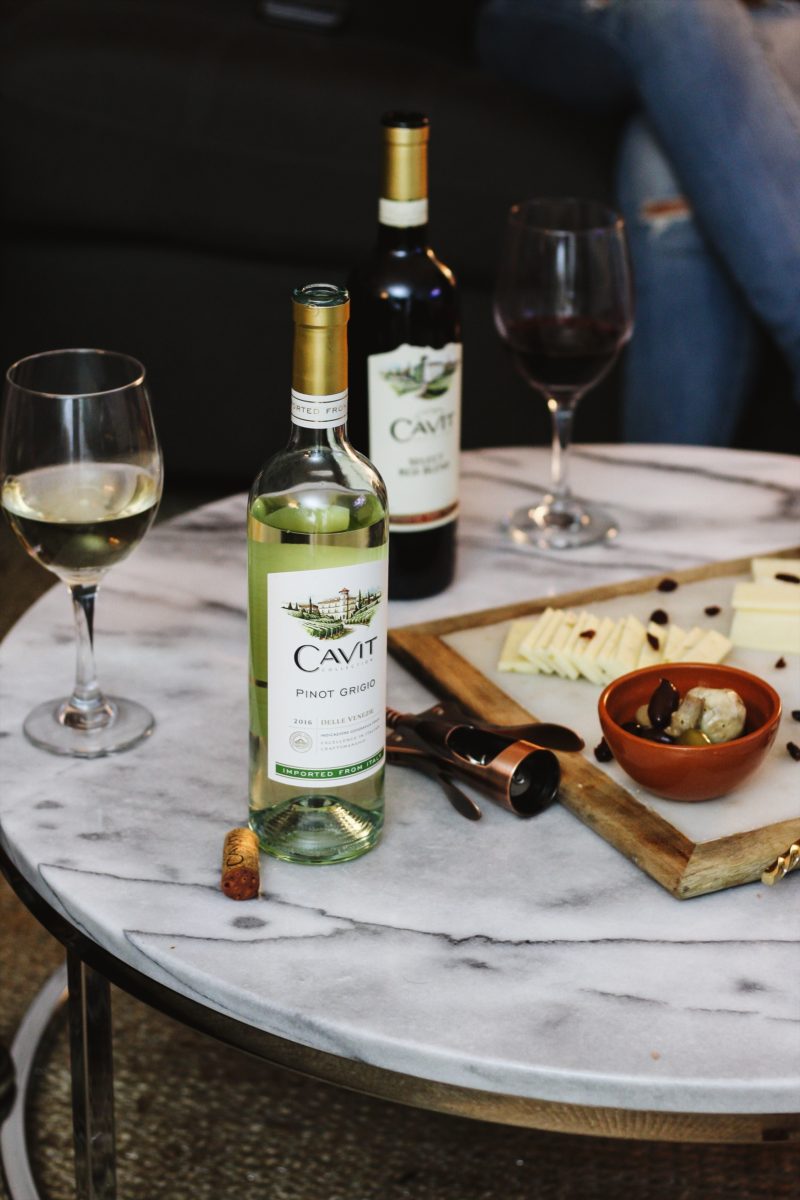 If you've been following us for a while, you know we love a good wine night. Sure, it's fun to go out with friends but nothing beats a night in. Maybe we're getting old? Whatever the reason, we're totally okay with it!  For us, a wine night is not just grabbing a bottle of wine and sitting on the couch – our friends can attest to this too! There are a few essentials that are must-haves to throw the perfect wine night.
Can you guys guess the first thing on the list? WINE! It's pretty hard to throw a wine night without the wine. Lately, we've been loving the Cavit wine collection. It's important to have wine on hand that everyone likes. A few of our friends love sweet wine so Moscato is always at the party. We prefer the Select Red Blend (so yummy) and the Pinot Grigio. Both are equally delicious and smooth. Once you've checked off the wine, you're one step closer to the best night with friends.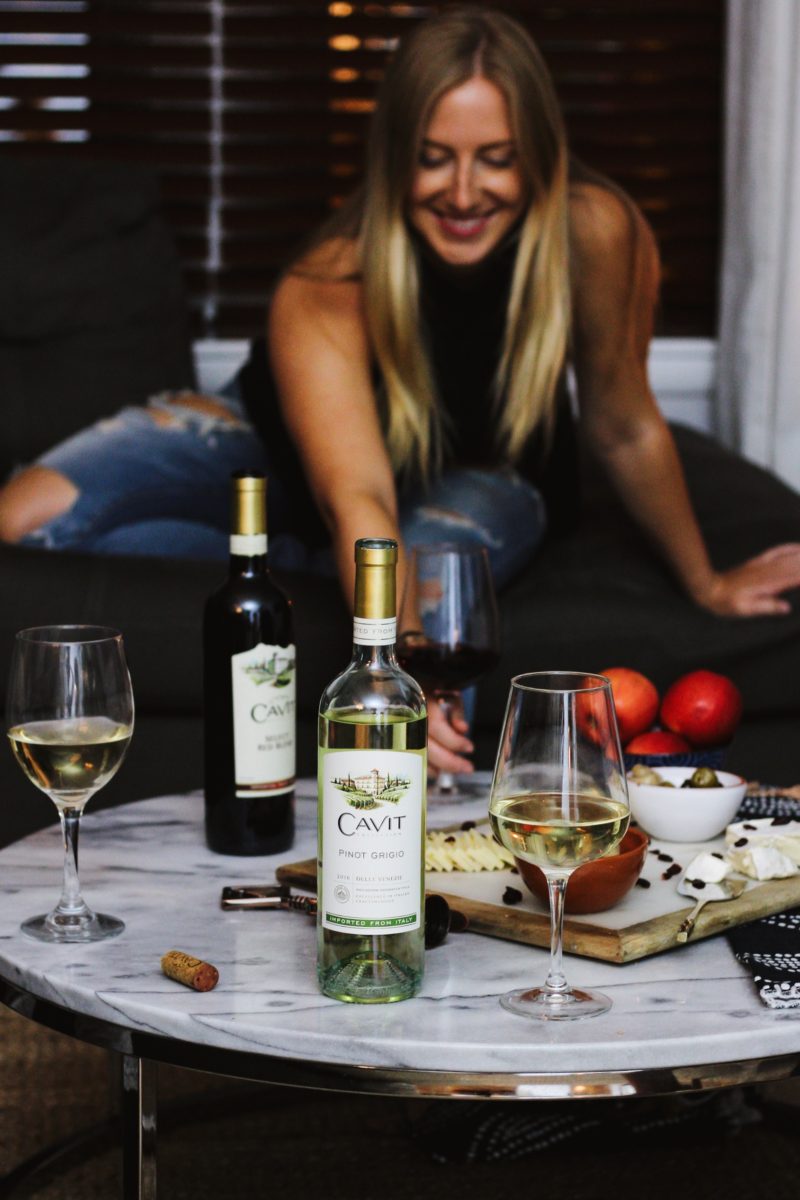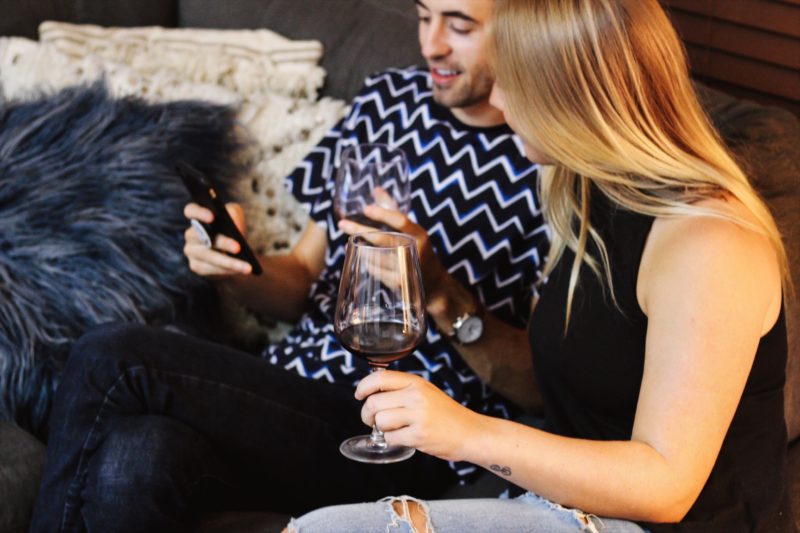 This brings us to the next requirement — friends! Make sure you invite all of your besties. This is the perfect way to catch up with friends when life gets busy because, well, life happens. You don't want to let good friendships disappear. We love using wine nights as mini-reunions! We're able to relax at home without the crazy loud atmosphere of a bar. Plus, Toby can join the party too! Fact: he hates being left alone (ugh not fun).
Alright, so you have the wine and the friends — you're halfway there! The next step is probably the most important, aside from the wine. You need a good food selection! You guys now we love food. TBH who doesn't?! But seriously, you can't have a proper wine night without yummy snacks. For us, it's pretty standard. We love making a cheese board. We love to load up on cheese, crackers, and a variety of olives. Side note: it probably wasn't the best idea to write this post while we are starving haha. You can't go wrong with these choices. Most everyone loves cheese and it's simple to prepare. We also like to have chips and salsa on hand, maybe even a little homemade guacamole. All of this is super easy to make and even easier to eat! If we're feeling ambitious, Mike will whip up some of his famous gluten-free donuts. We alter the recipe depending on the season. Right now, it's all about pumpkin!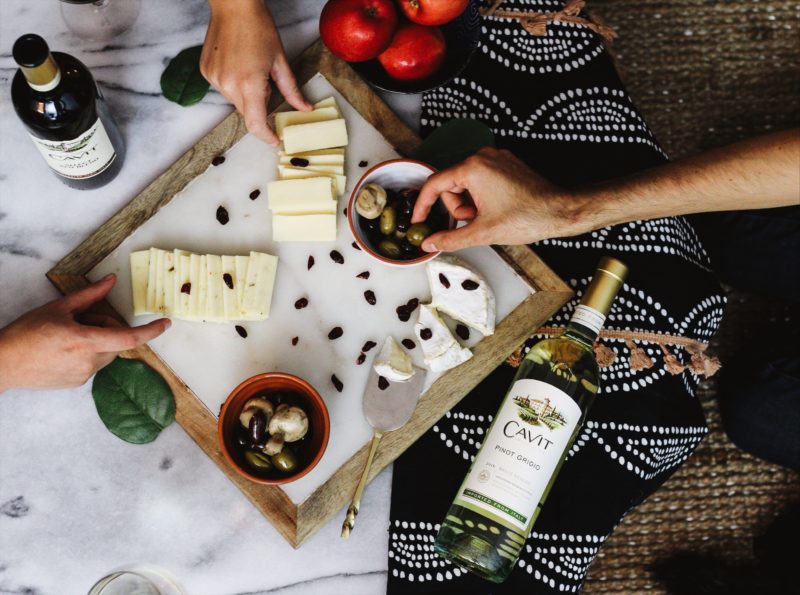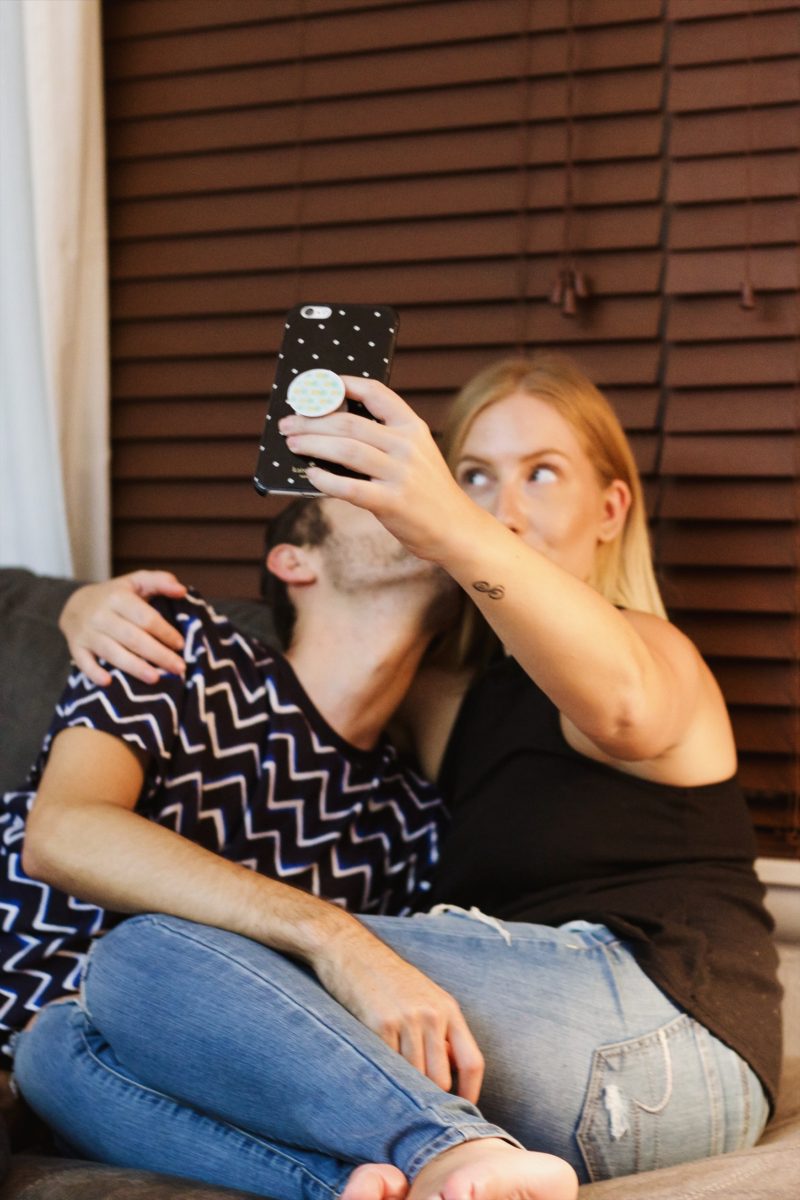 Last but not least, you need to have some fun. After we catch up on the latest gossip, we love to play our favorite game — Heads Up! We're sure most of you have played this game already but if you haven't, we highly recommend. It's so much fun to just goof around and laugh with your friends. We find ourselves reaching for this game at almost every friend gathering. We usually finish the night off with a movie. We LOVE watching scary movies so that's usually the first choice. Turning on a movie is the perfect way to end the perfect night with friends.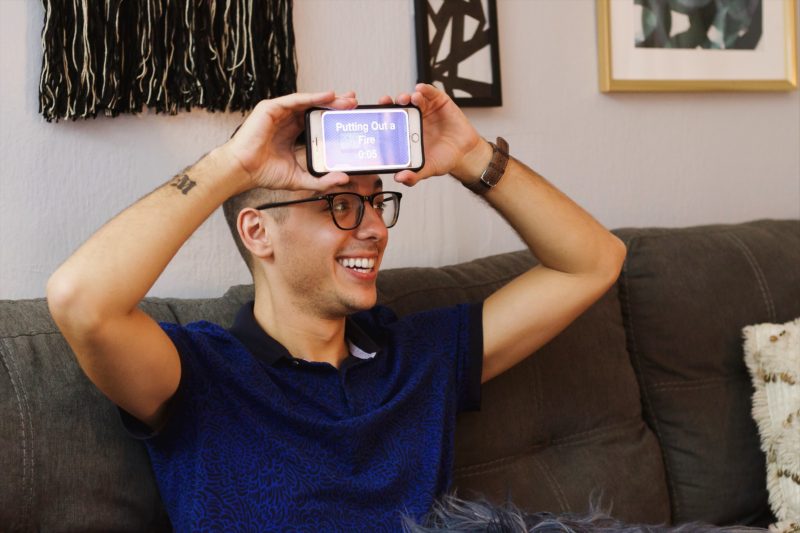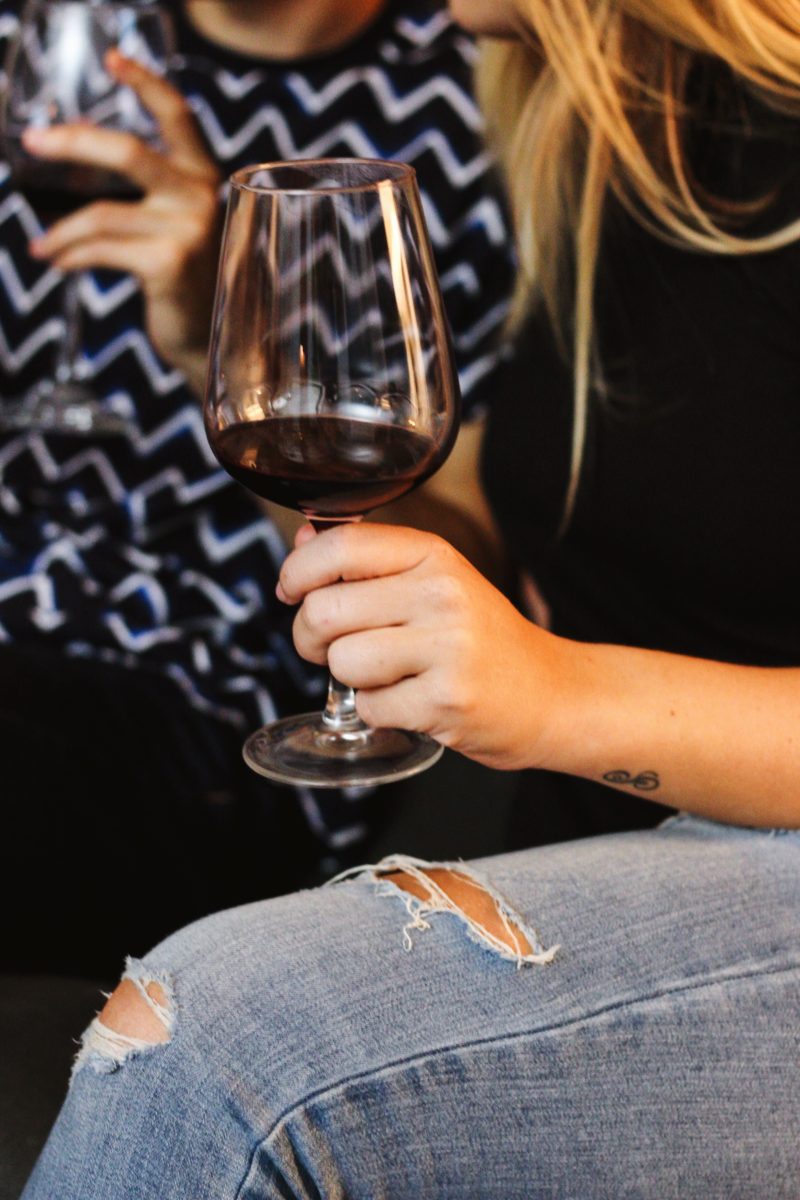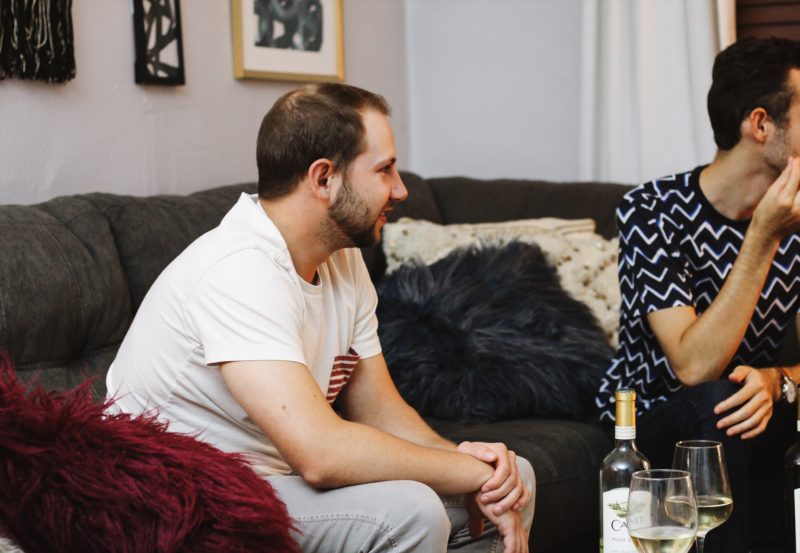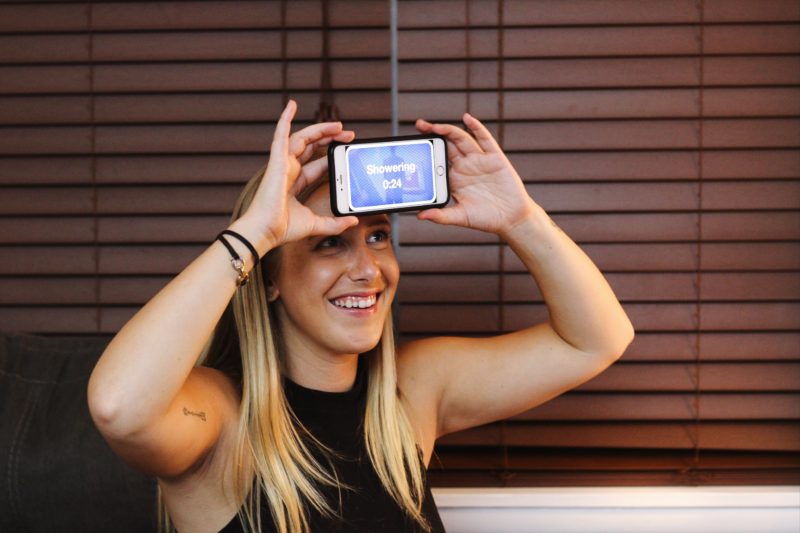 We hope you guys take some time to invite your friends over for a wine night soon! It's important to create memories that will last a lifetime. Until next time…
IN COLLABORATION WITH CAVIT. AS ALWAYS, ALL OPINIONS AND THOUGHTS ARE OUR OWN.