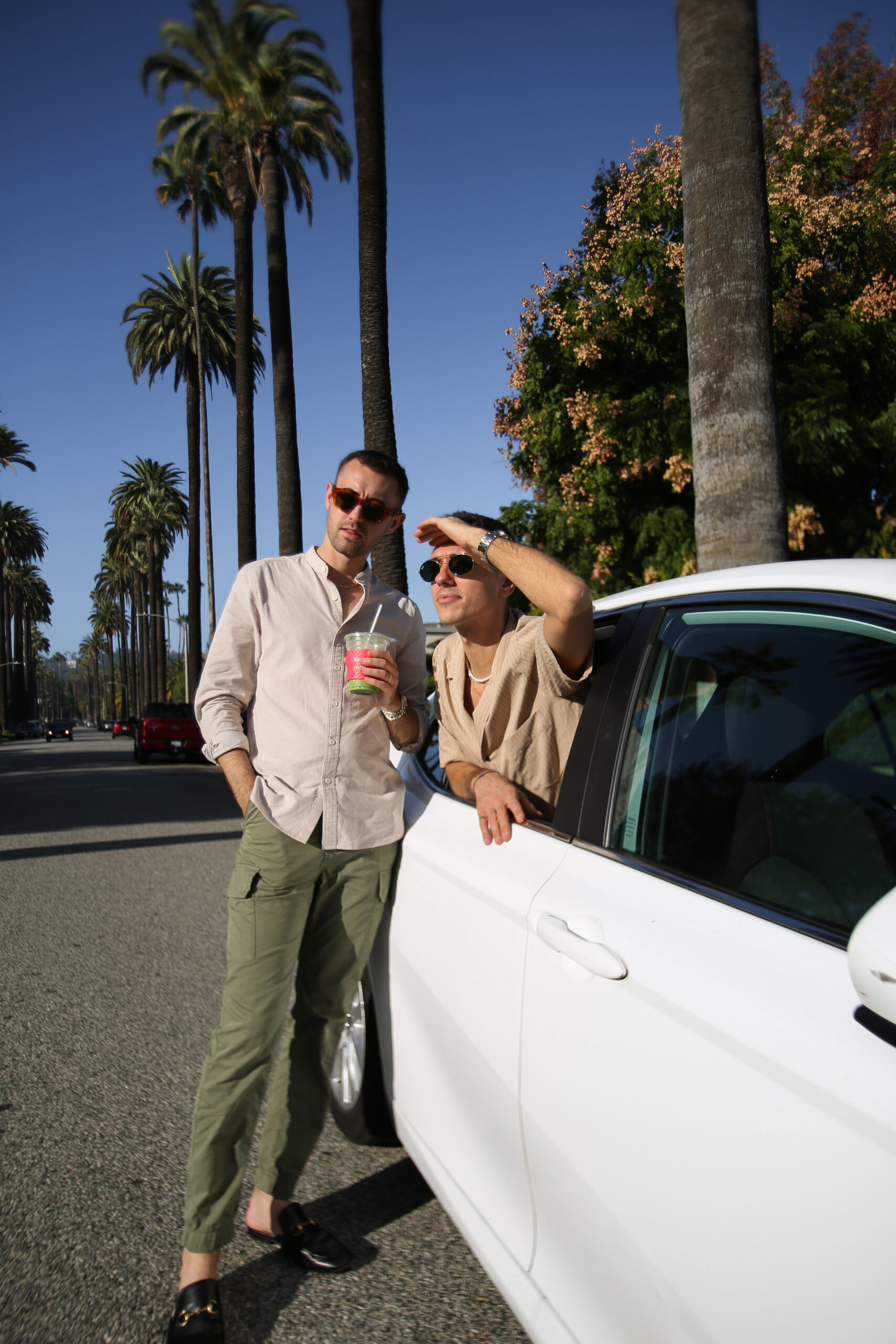 The time has come — we are finally starting to plan for our wedding! For a quick refresher, we've been engaged for 9 months. It's wild to think that much time has passed already. Mike proposed in July of 2021 while vacationing in Punta Cana. It's been a dream being engaged but we're finally ready to start planning. We are in the EARLY stages of everything but we do have a few things planned out. As we move through this special time in our lives, we plan on sharing it all with you. If we could invite all of you to the wedding we would! So this is your honorary ticket — a look inside everything we do.
Let's chat location. We have always known that we wanted a destination wedding — something small and intimate. Even though we've never been to Greece, it has been a dream for us. It would be a magical place to get married. But we realize we won't have time to visit this year and it seems silly to choose a location without ever being there. We've gone back and forth on what to do. After thinking it over, we've landed on Cabo. It's our favorite part of Mexico and the travel time is reasonable for everyone attending the wedding. We've been there before and have another trip planned for this September with Alex's parents.
Now for the venue, we have a few in mind. We've started to send in inquires for availability, pricing, etc. We will keep you posted on where we end up. We want a venue that fits our vibe and aesthetic. From the moment our guests arrive, we want them to feel like this is an Alex & Mike space. We'd love to hear your thoughts, especially if you've been to a Cabo wedding. More to come soon!
Arguably the most important first step is choosing a date. We know it might be a little early to choose a date before the venue is secured but we did come up with a day. As long as the venue is available, the wedding will be 10/20/2023! Is it weird to say a number sounds nice? Well we think this one does lol. Hopefully we can stick with this date! We will keep you posted as we start to hear back from venues. So excited to start sharing all of this with you!! xo