Breakfast — Coffee + Eggs
We always start our mornings with a big glass of water, followed by coffee. Lately, we've been making French press coffee instead of our typical latte. Our Nespresso is still great but not super cost-effective with how much coffee we drink. Breakfast is almost always the same — egg whites with sliced avocado.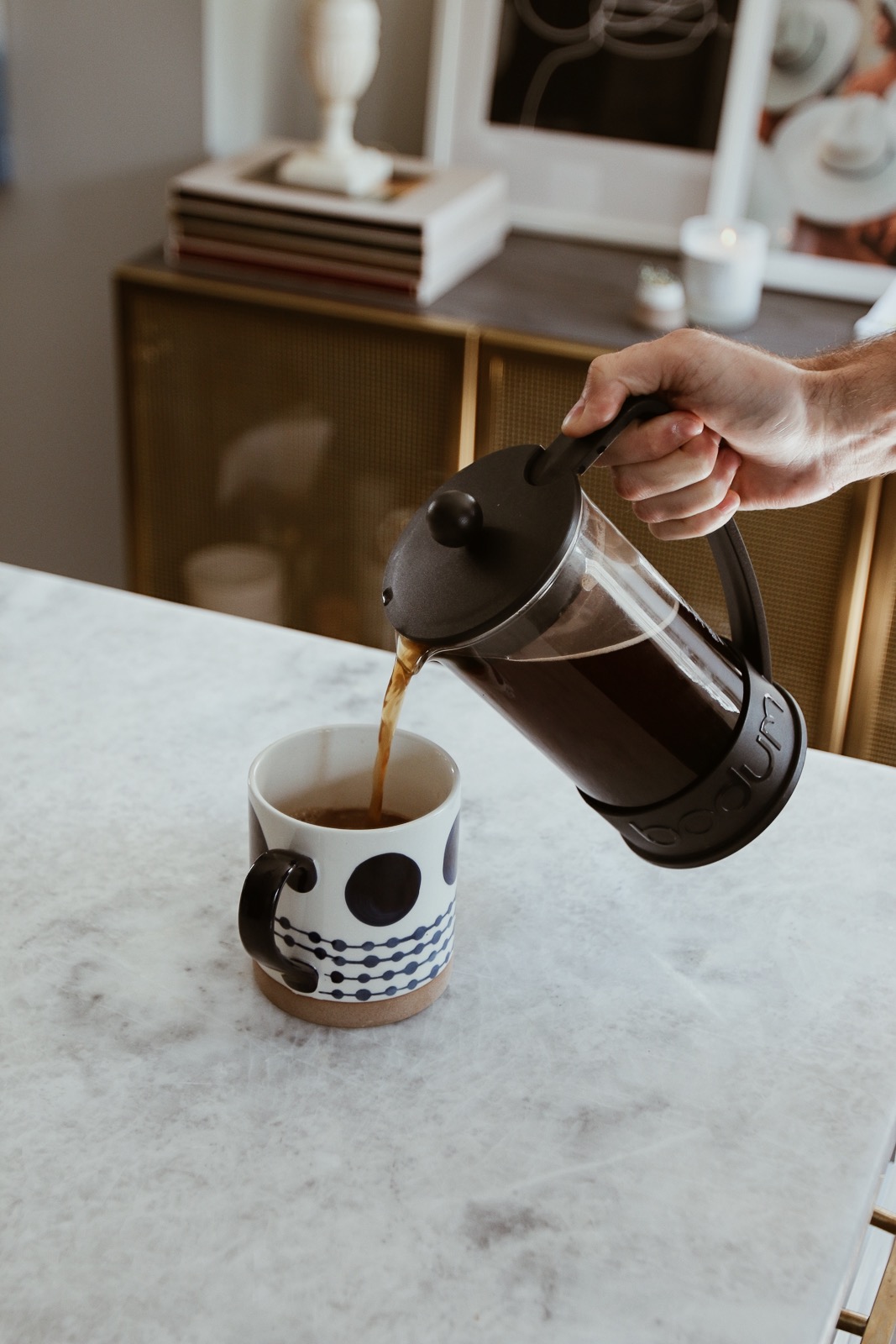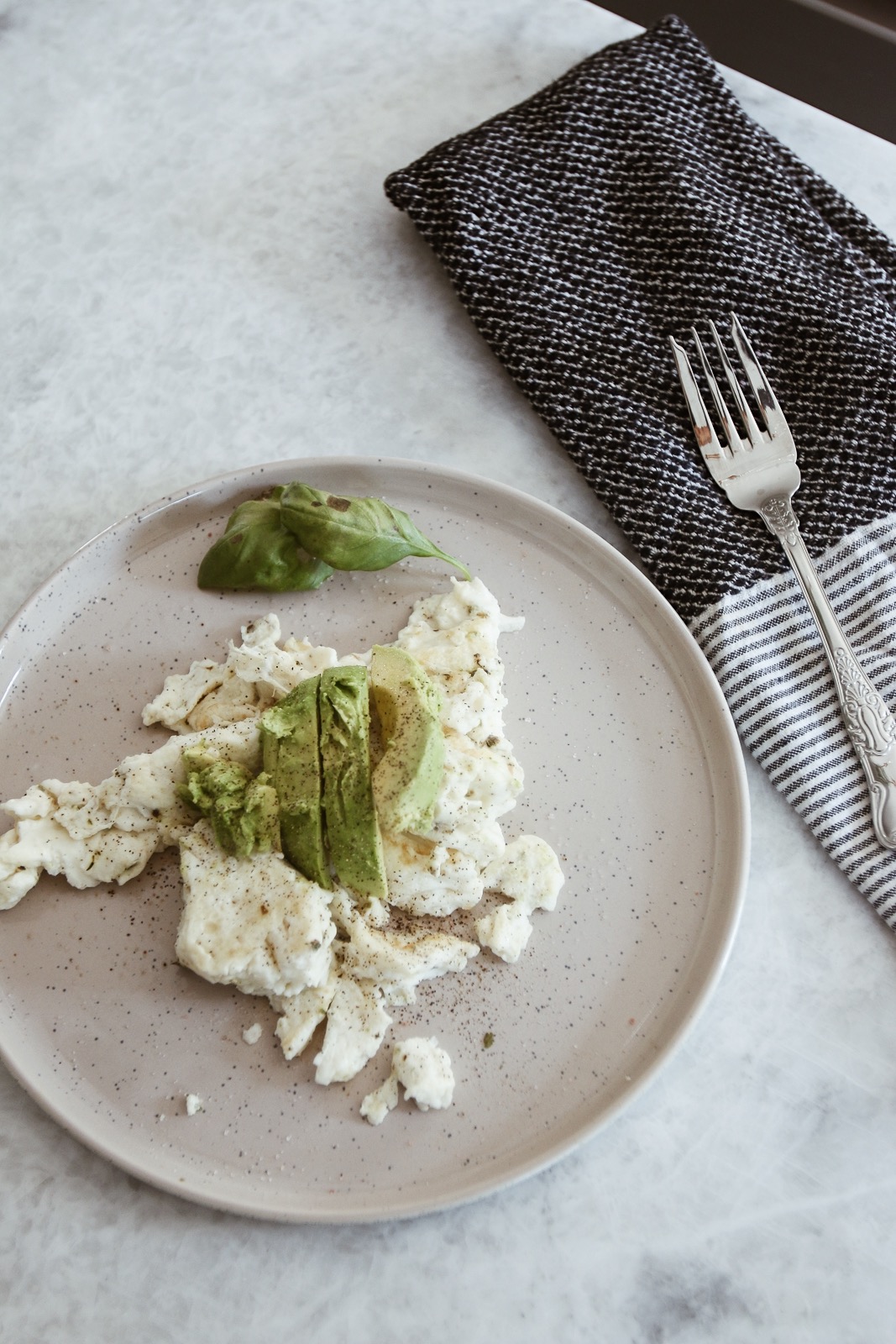 Snack — Perfect Bar + Apple
We always get hungry between breakfast and lunch. We usually eat lunch later in the afternoon so there can be a big gap some days. To hold us over, and prevent us from being hangry, we need a snack. Perfect bars are almost always our go-t0. If you've never had one of these bars, that needs to change. They are so so good and surprisingly filling. We also like to eat some sort of fruit. We are also always sipping on some sort of kombucha or juice.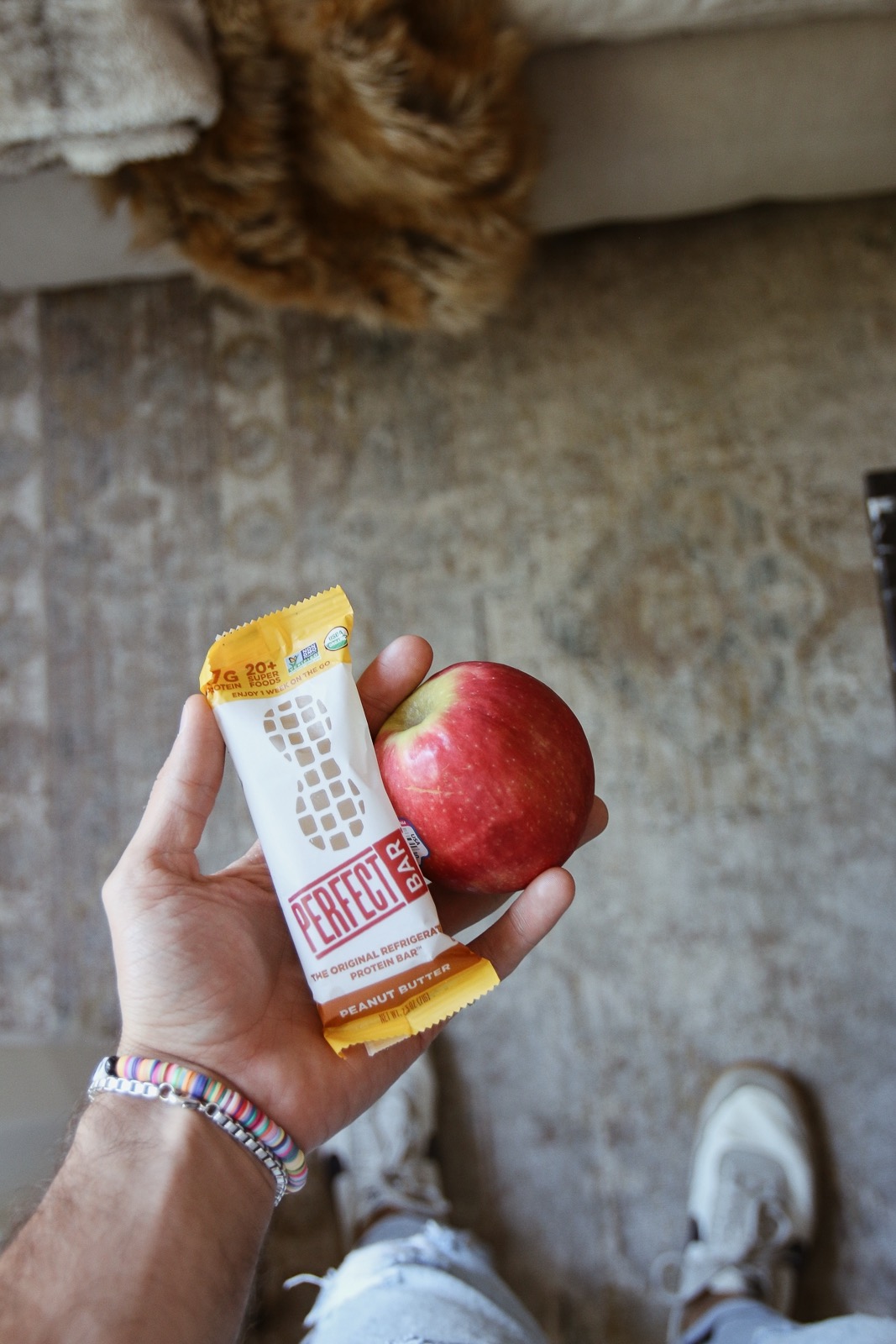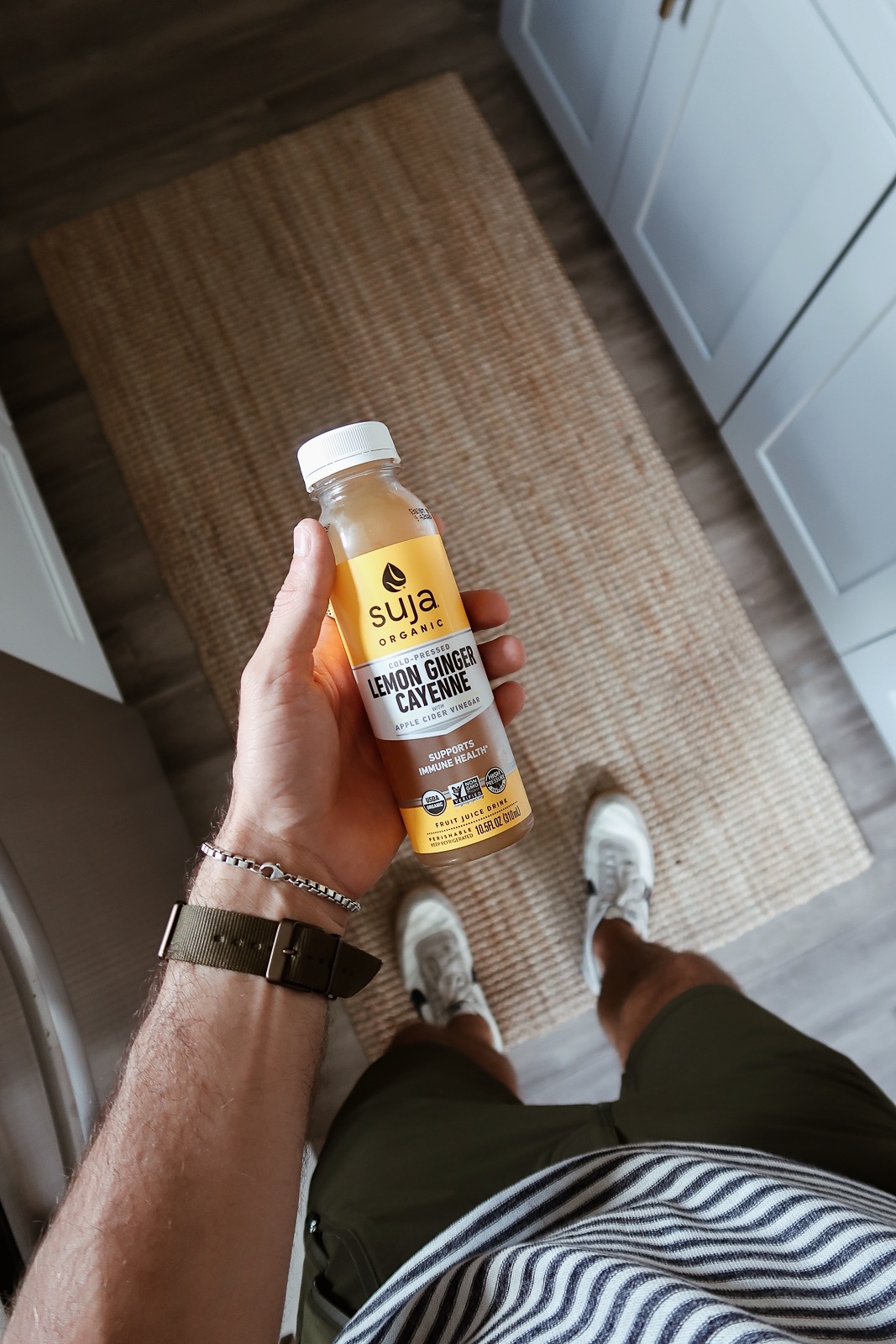 Lunch —Tuna Bowl
We always like to make something easy for lunch. Usually, it ends up being some version of a bowl. On this day, we went with tuna, kale, cabbage, and tomatoes. For the dressing, we used olive oil and lemon juice. Light, refreshing, and filling.
Post-Workout Smoothie
We ride SoulCycle or do some sort of workout every day. After we finish, it's important we recover with protein. We also like to pack in some other powders and supplements. Most days it's plant protein, maca powder, spirulina, hemp seeds, almond milk, and a banana. Alex likes to add in berries sometimes to make it a bit sweeter (he has a major sweet tooth).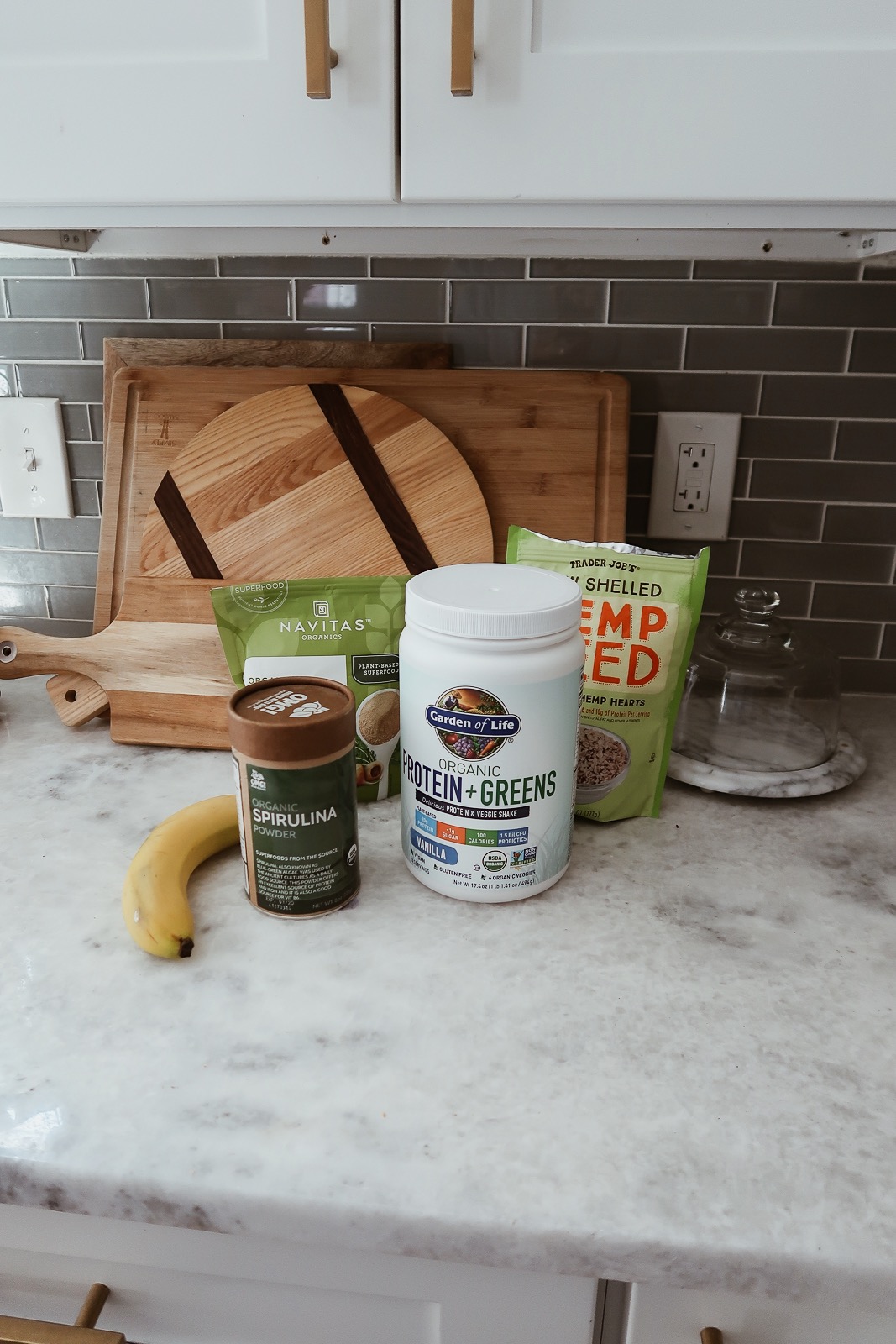 We decided to show you two dinner options! 
Dinner – Salmon + Sweet Potato Fries
We eat salmon once a week. Every other night is usually vegetarian since we don't eat meat. We baked our salmon on a layer of lemon slices and topped it with a honey-butter glaze. Sweet potatoes are involved in almost every meal — we have a serious addiction lol.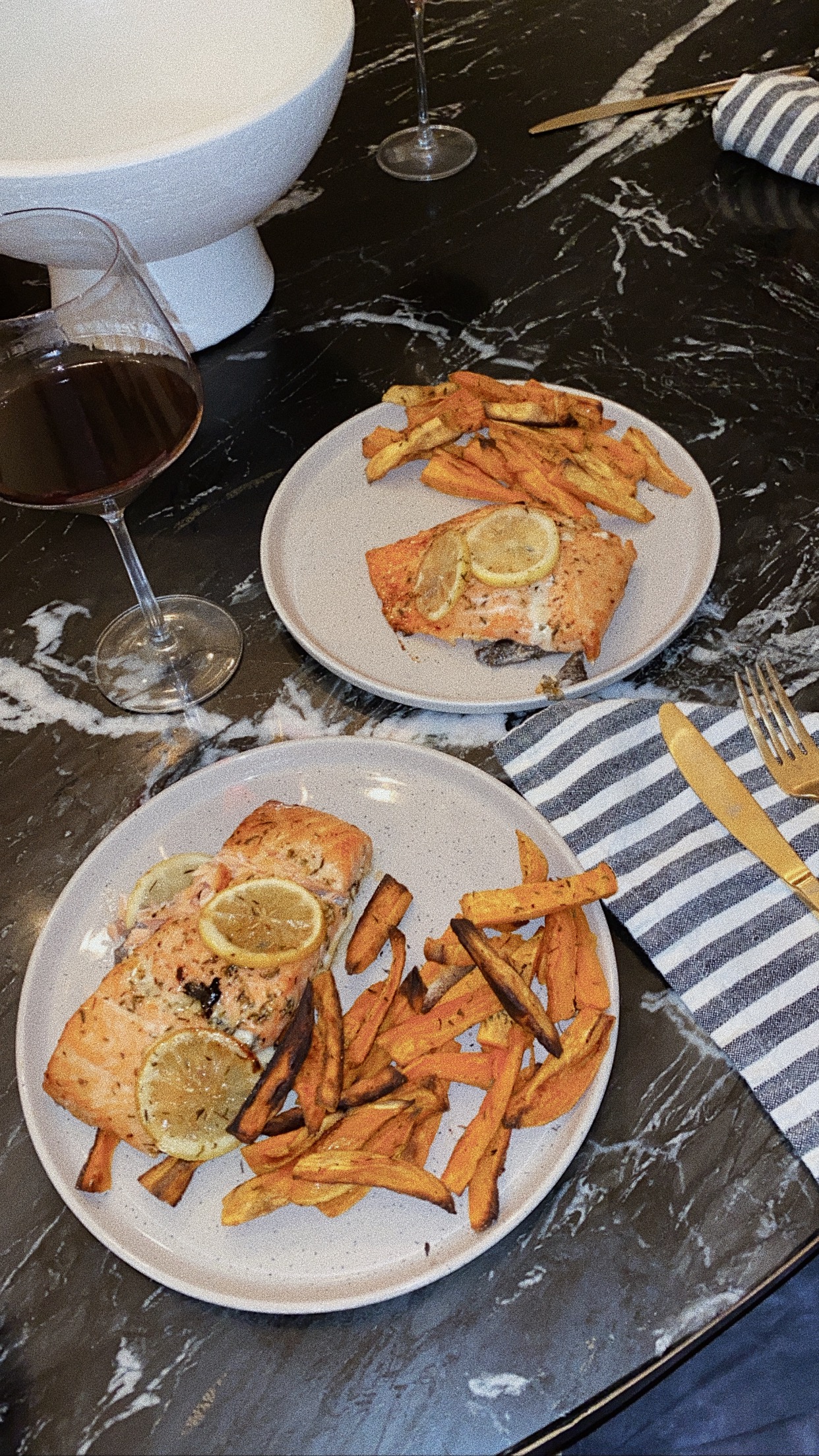 Dinner – Vegan Burger on lettuce wraps + Sweet Potato Fries
Even though we don't eat meat, we still crave a hearty burger sometimes. We love making vegan/vegetarian burgers and using lettuce wraps as the buns. We top the burgers with sauteed onions, tomatoes, feta cheese, and a variety of condiments. Also, sweet potatoes were the side…shocker.