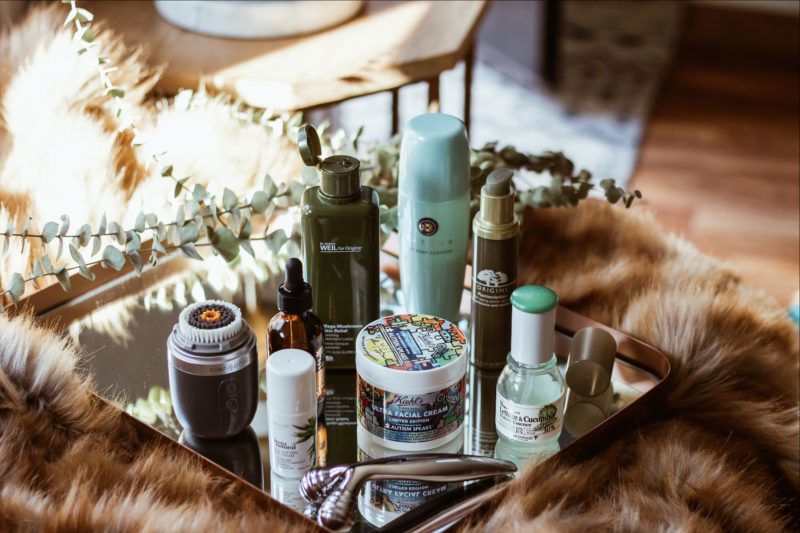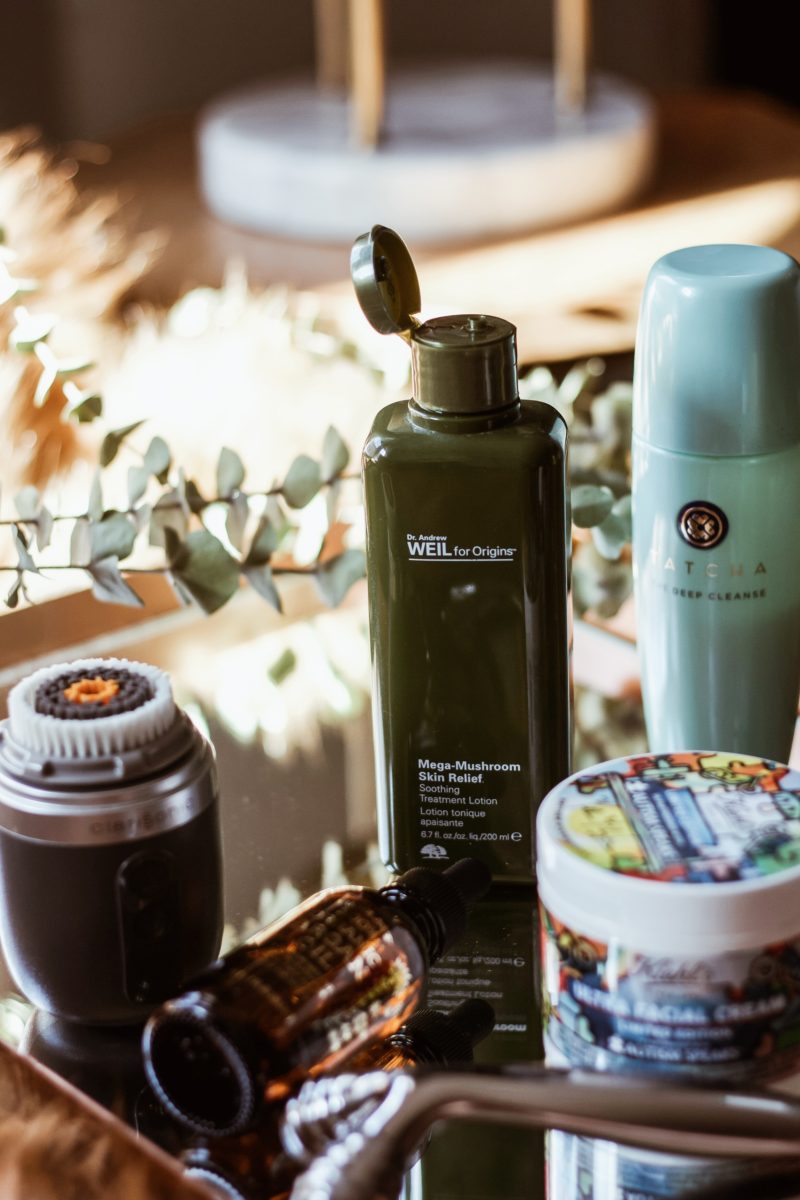 Hey guys! How are you?! We are so excited to be sharing our nighttime skin care routine. We recently shared an updated morning skin care routine and you guys seemed to really like reading it so fingers crossed with this one! Before we get to the good stuff, we want to talk about a few things to think about when it comes to morning vs. night. If someone tells you that skin care can be the same for both morning and night, they are lying! LOL but seriously, that's not true. Your skin requires different things during the day versus the night. Plus, nighttime is when your skin is able to repair and regenerate. That's why you want to be using products that help aid in this process. It's important to find products with good quality ingredients that really work hard for you during the night. This way you can wake up with fresh, glowing skin.
Alright, let's get to the good stuff. By no means is this routine set in stone. We are constantly switching things up and trying new products. But for now, this is the lineup that works really well for us and yes, we do these steps in this exact order.
CLEANSER WITH CLARISONIC – TATCHA DEEP CLEANSE
We love this cleanser. It has a natural fruit exfoliant that helps unclog pores and remove impurities. Our skin is left feeling super fresh and clean. We also like to use a Clarisonic to help unclog our pores and really deep clean. Because this cleanser has a natural exfoliant — almost like little beads — you can't use the Clarisonic. You only want to use cleansers without exfoliating beads on your device. However, we still wanted to show you guys that we do like to incorporate a Clarisonic into our nighttime routine. It just depends on which cleanser we use that particular night. We wrote an entire blog post on the Clarisonic if you want to learn more!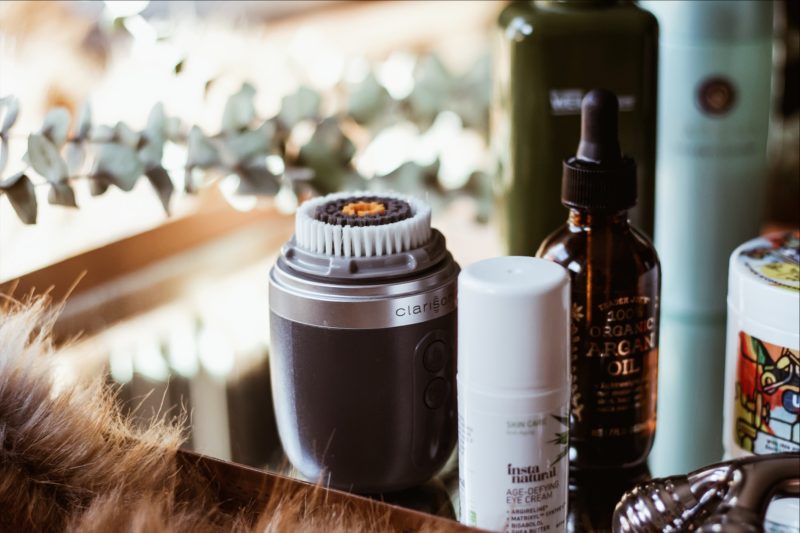 EYE CREAM – INSTANATURAL AGE DEFYING EYE CREAM
Like we said earlier, you want to be using products that really help repair your skin overnight. That's why we really like using this eye cream. We are all about fighting the signs of aging. This eye cream helps with dark circles, fine lines, and wrinkles — three things we are trying to avoid! It's pretty thick, which is amazing for overnight. It also has shea butter, which really helps hydrate and refresh.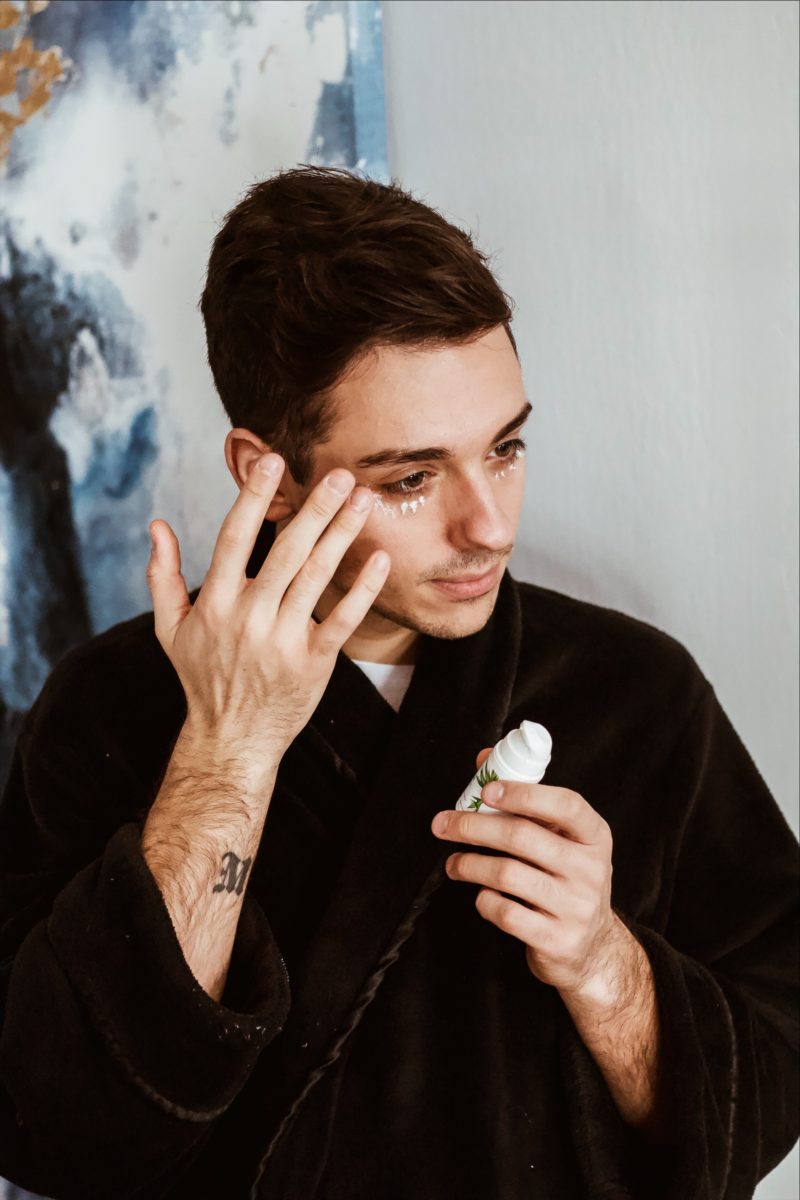 TONER – ORIGINS MEGA-MUSHROOM SKIN RELIEF SOOTHING TREATMENT LOTION
Using a toner is super important. It helps balance pH and soothes irritated skin. This treatment lotion aka toner is perfect for anyone with sensitive skin. It helps calm irritated and red skin and feels super refreshing. It also helps prep your skin for the rest of your products. We love how fresh our skin feels after each use. We are seriously obsessed with this stuff.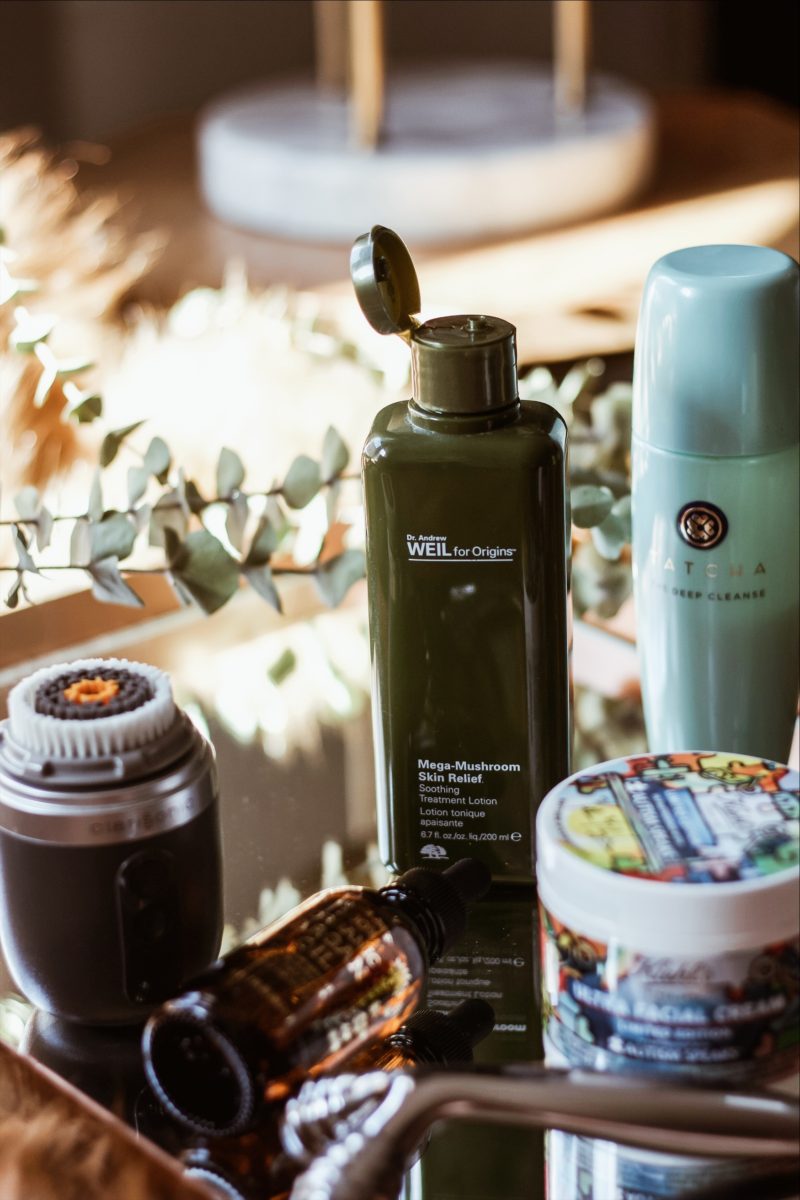 ESSENCE – SKINFOOD LETTUCE  & CUCUMBER WATERY ESSENCE
Okay, don't freak out. You're probably thinking we are crazy for adding another step but we promise it's worth it. This added step really helps add an extra layer of hydration. Also, much like a toner, it helps prep your skin for a serum. We know you'll see and feel a difference once you try an essence.
SERUM – ORIGINS PLANTSCRIPTION ANTI-AGING POWER SERUM
We love using anti-aging serums at night. This is the time your skin is able to absorb and repair. We've been hooked on this serum for the past few months. It's creamy yet super lightweight — which feels so good. This serum uses the power of plants to help fight fine lines and wrinkles. Our skin feels smooth, fresh and bright in the morning. We can't say enough about this stuff. Highly recommend!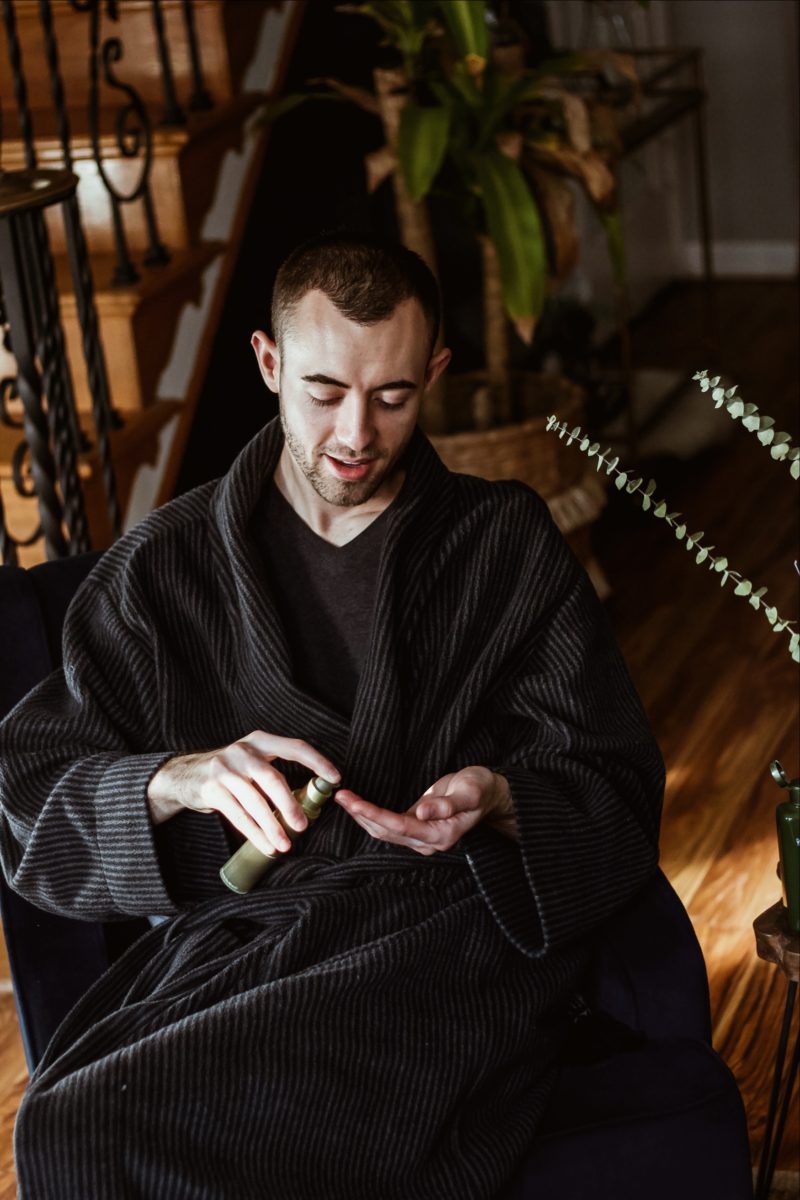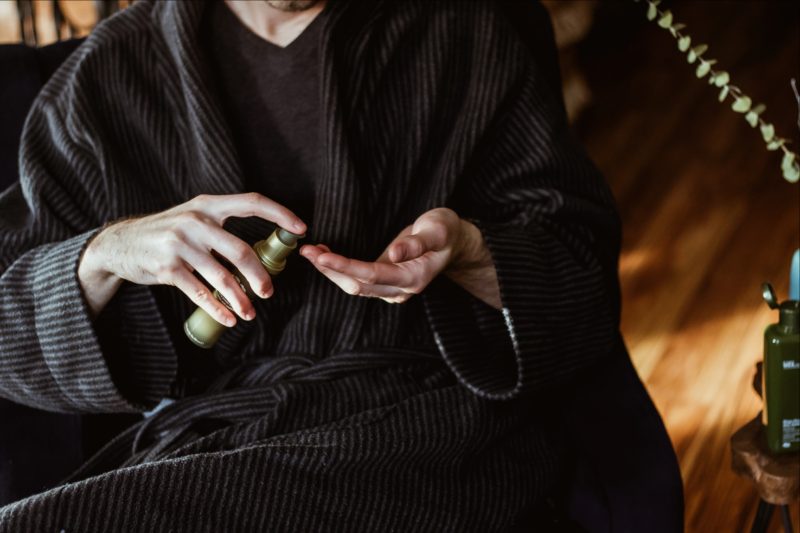 MOISTURIZER – KIEHL'S ULTRA FACIAL CREAM
Guys, this is the true MVP. Whether your skin is dry, oily, or somewhere in between, this facial cream is for you. It leaves you with the most hydrated, soft skin. We've been using this moisturizer for the longest time and it's a staple in our routine. Plus, it comes in the biggest container and will last you forever.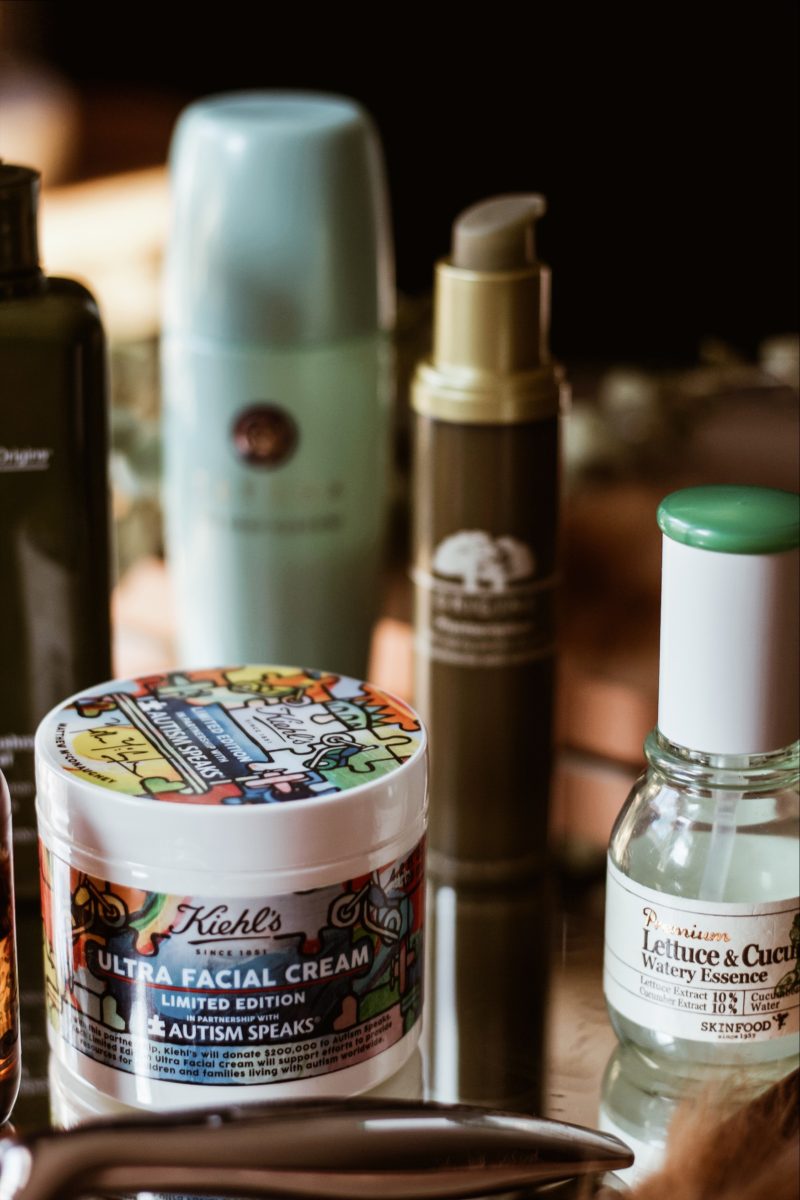 OIL AND FACIAL ROLLER – TRADER JOE'S ARGAN OIL
Here comes the fun part of the nighttime routine — facial rolling! We like to use argan oil from Trader Joe's but you can use any oil you prefer. We personally love the amount of oil you get for the price at TJ's. We like to use the contour facial roller at night to help with lymphatic drainage and lifting. This helps de-puff and firm. We can always see a difference in our skin the morning after. We wrote a blog post on rollers if you want to learn more!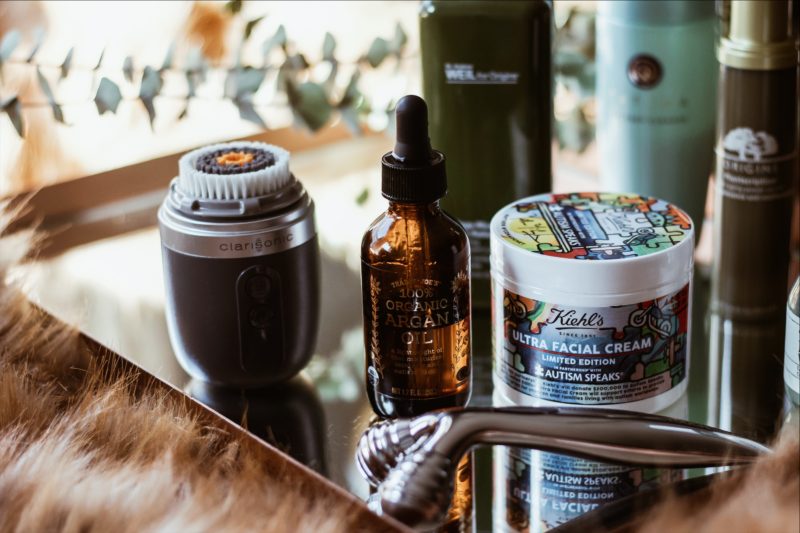 So that's it. LOL. We know it may seem like a lot but this is what works for us. We really want to make sure we are giving our skin ALL the love at night. We suggest trying out at least one of these steps for a few weeks. This way you can really give your skin some extra TLC and find out if it works for you. If you have any specific questions about one of the products, let us know! Leave a comment below or send us a message on Instagram. We are always here for you guys!
Until next time…
---
SHOP THIS POST