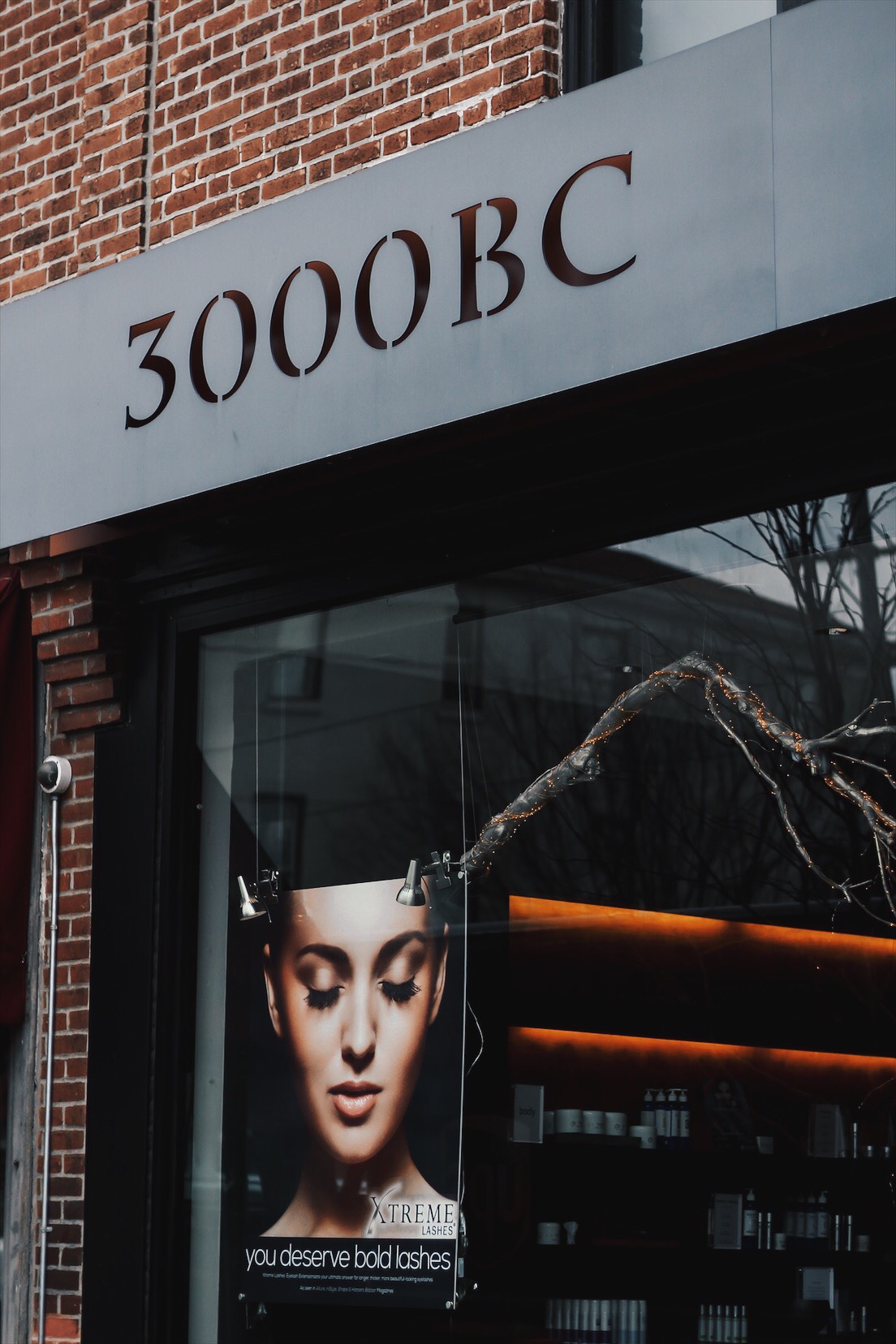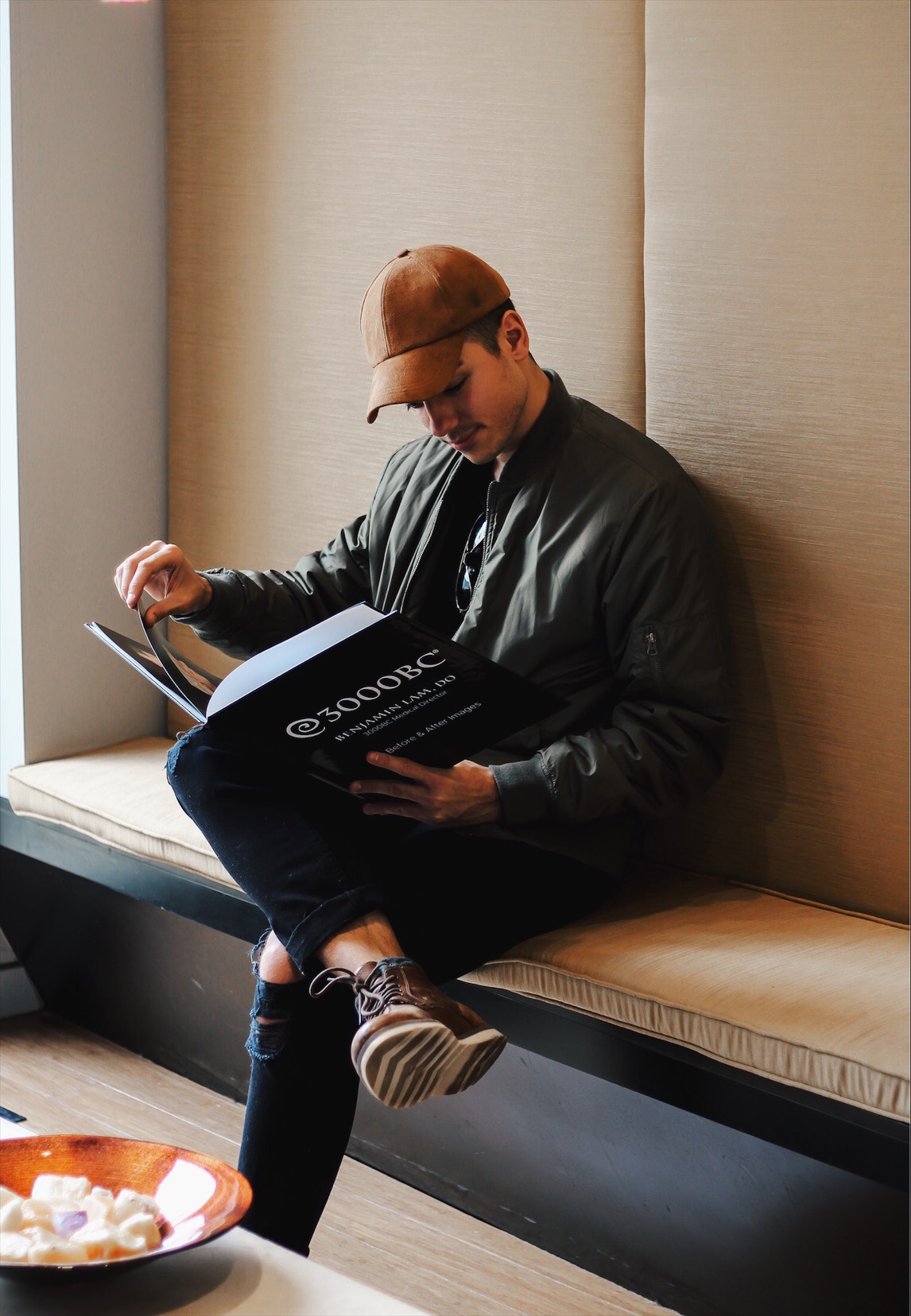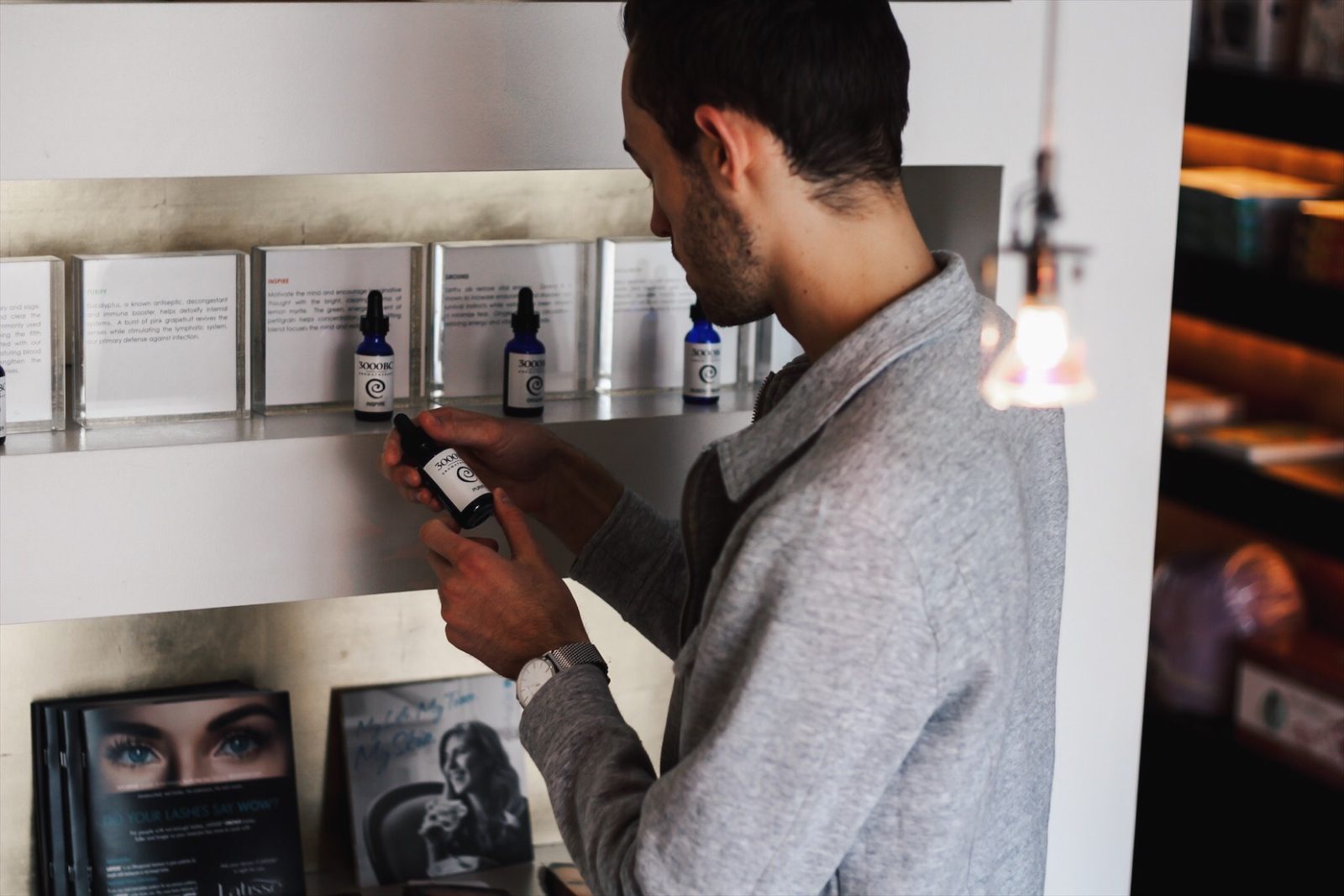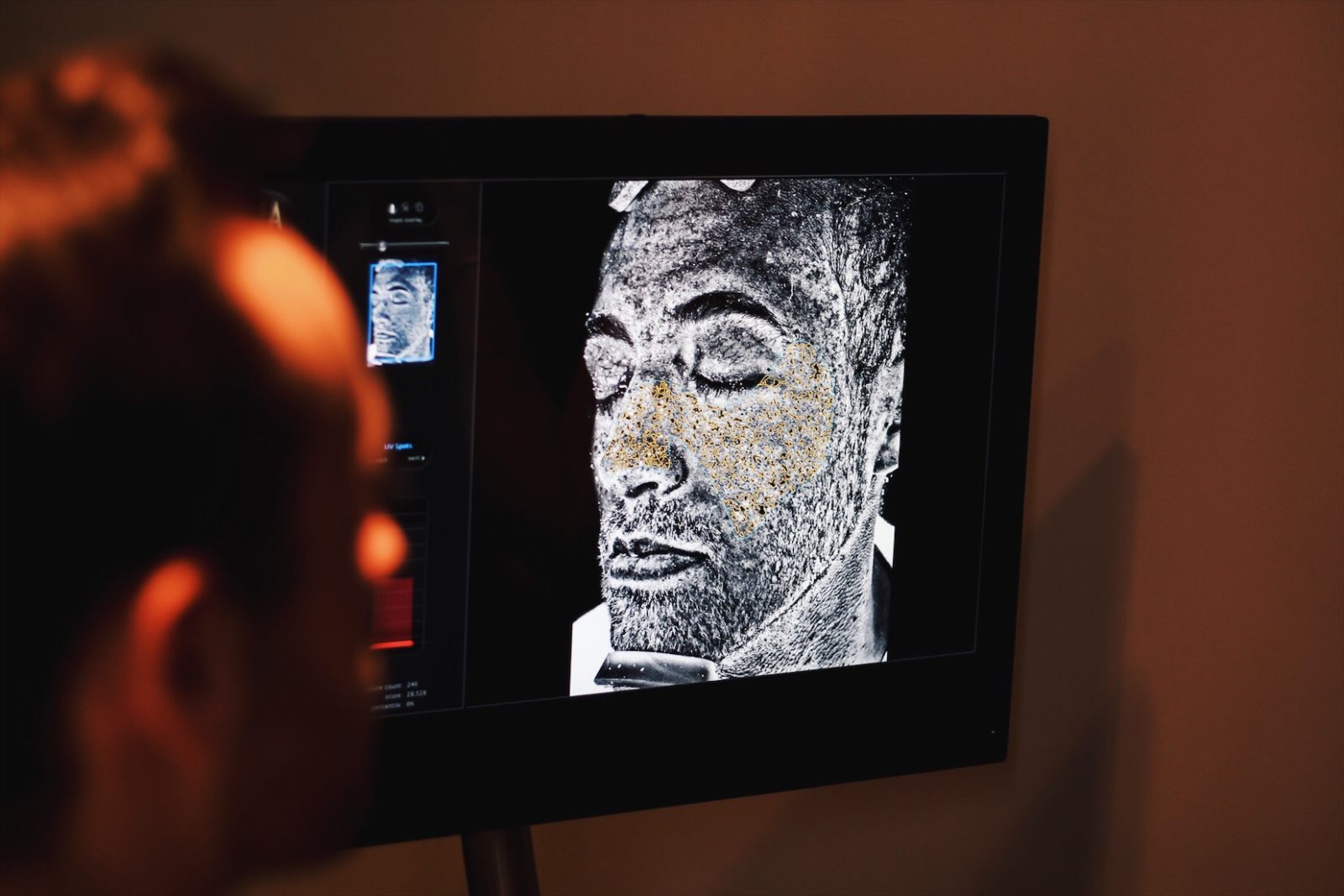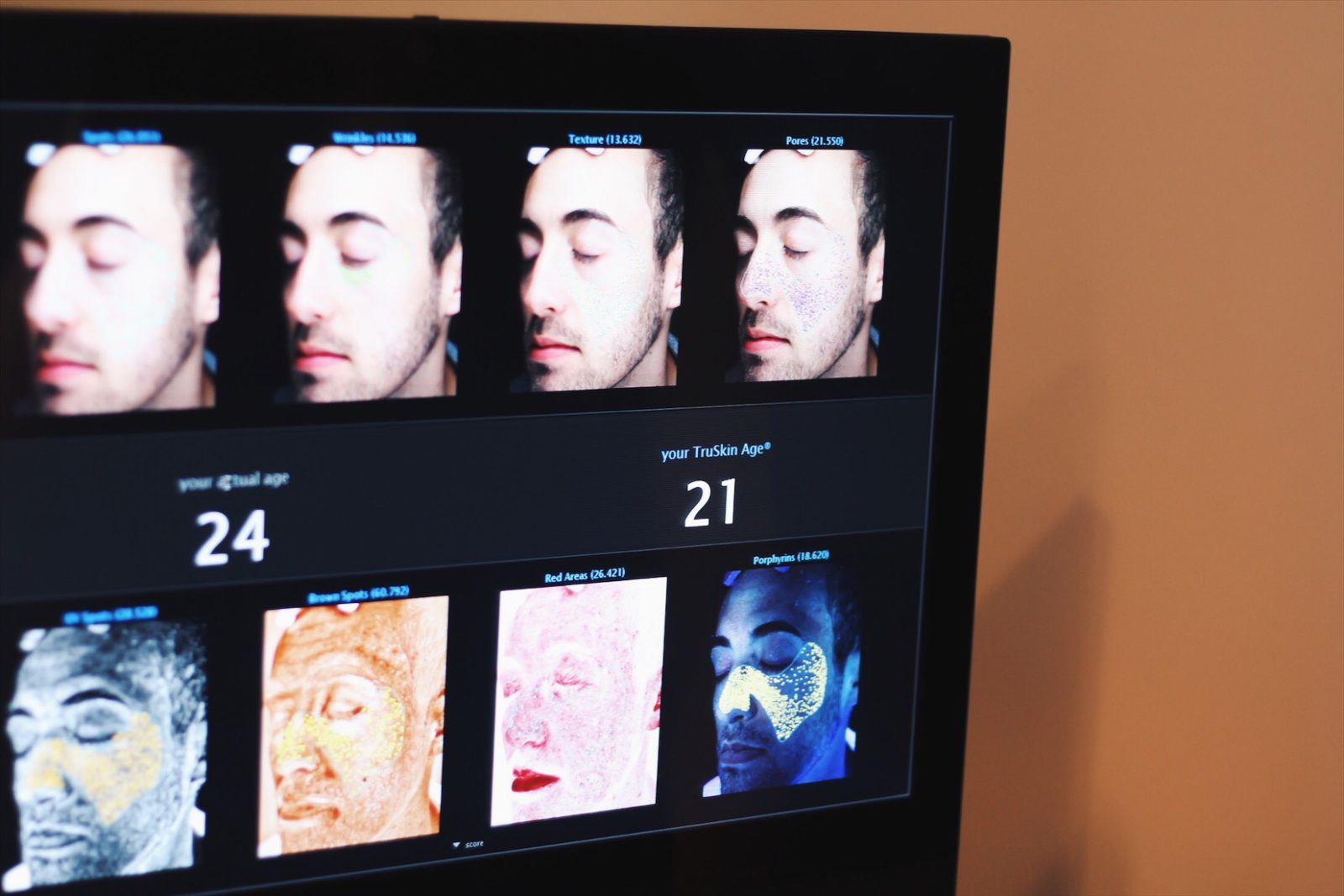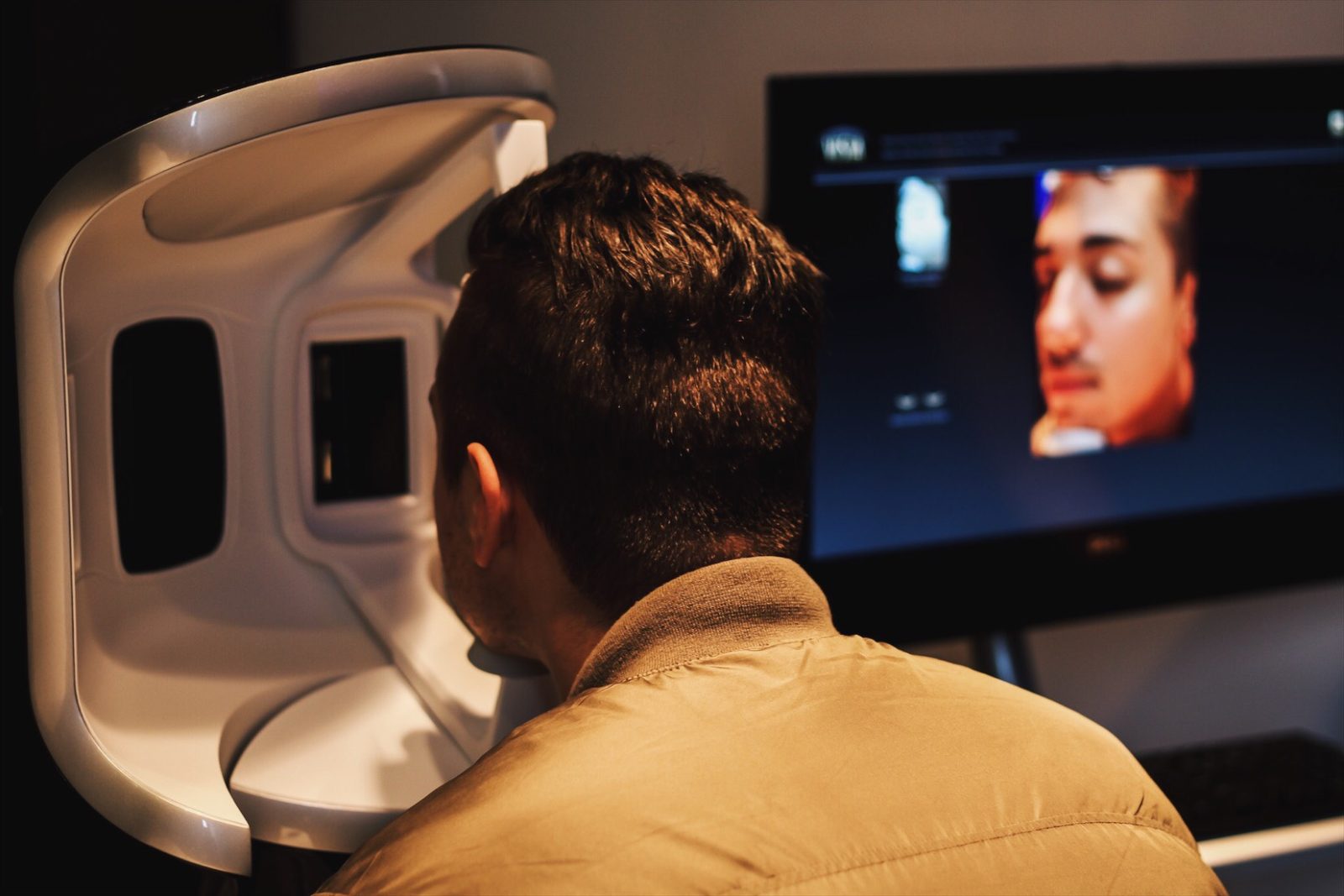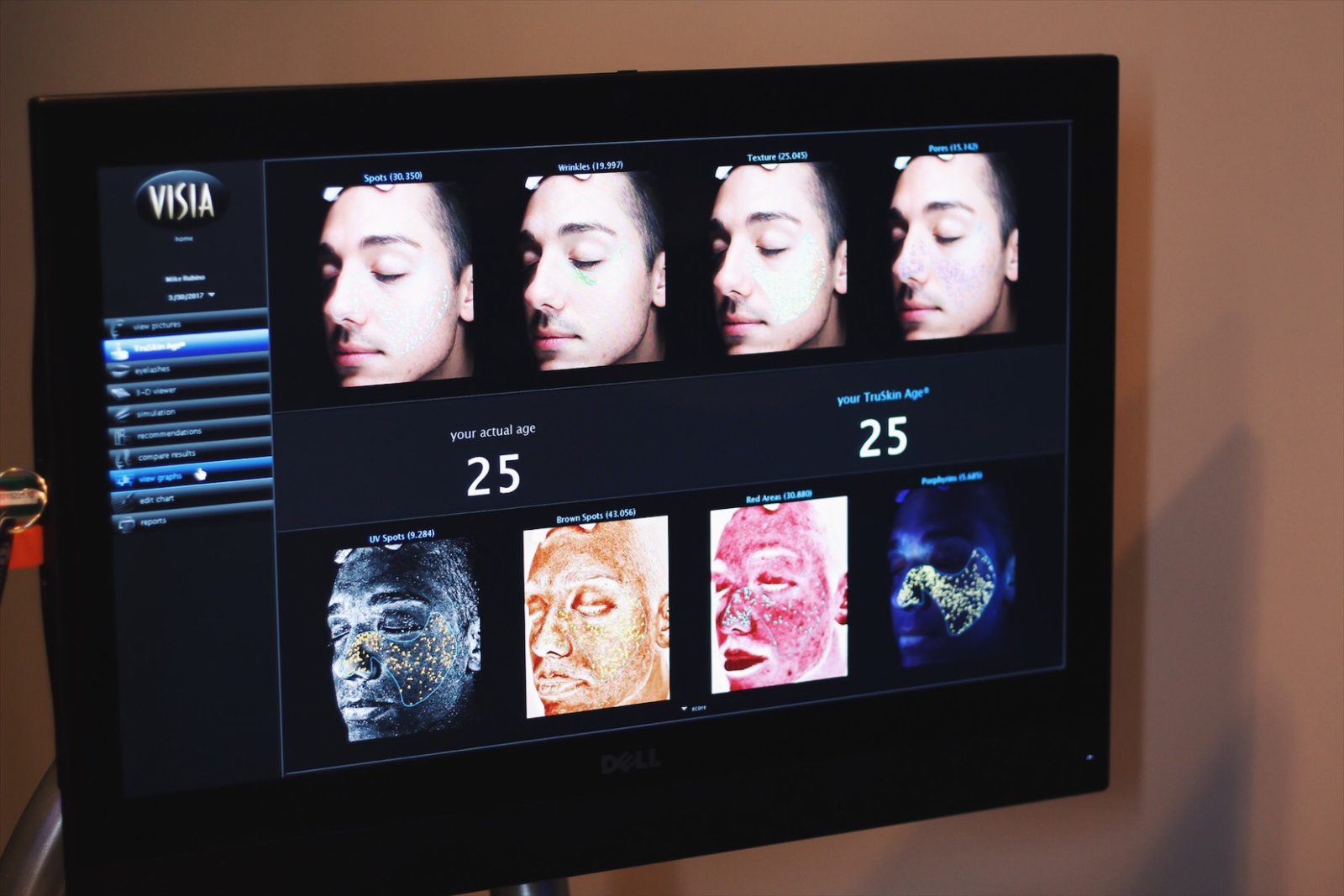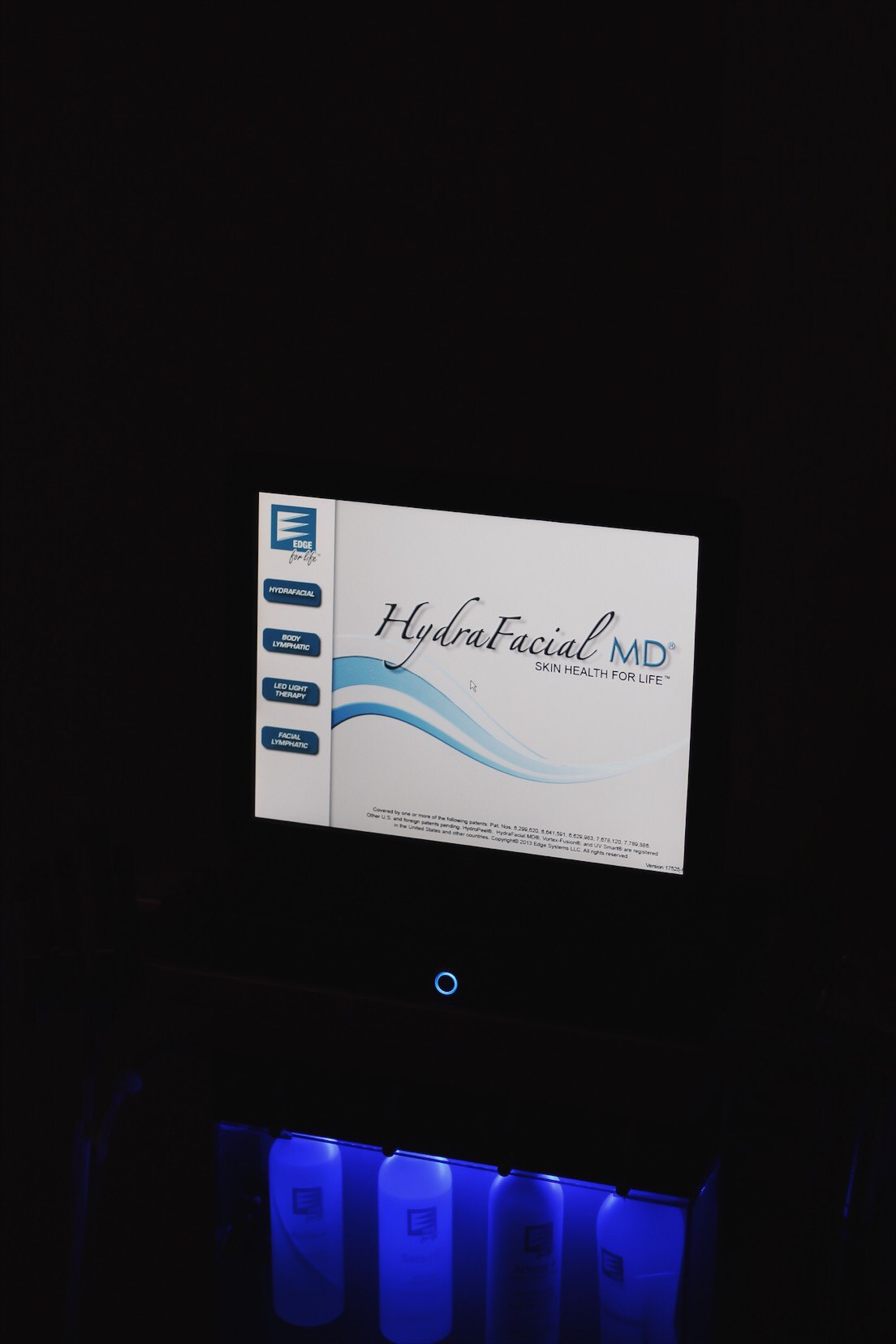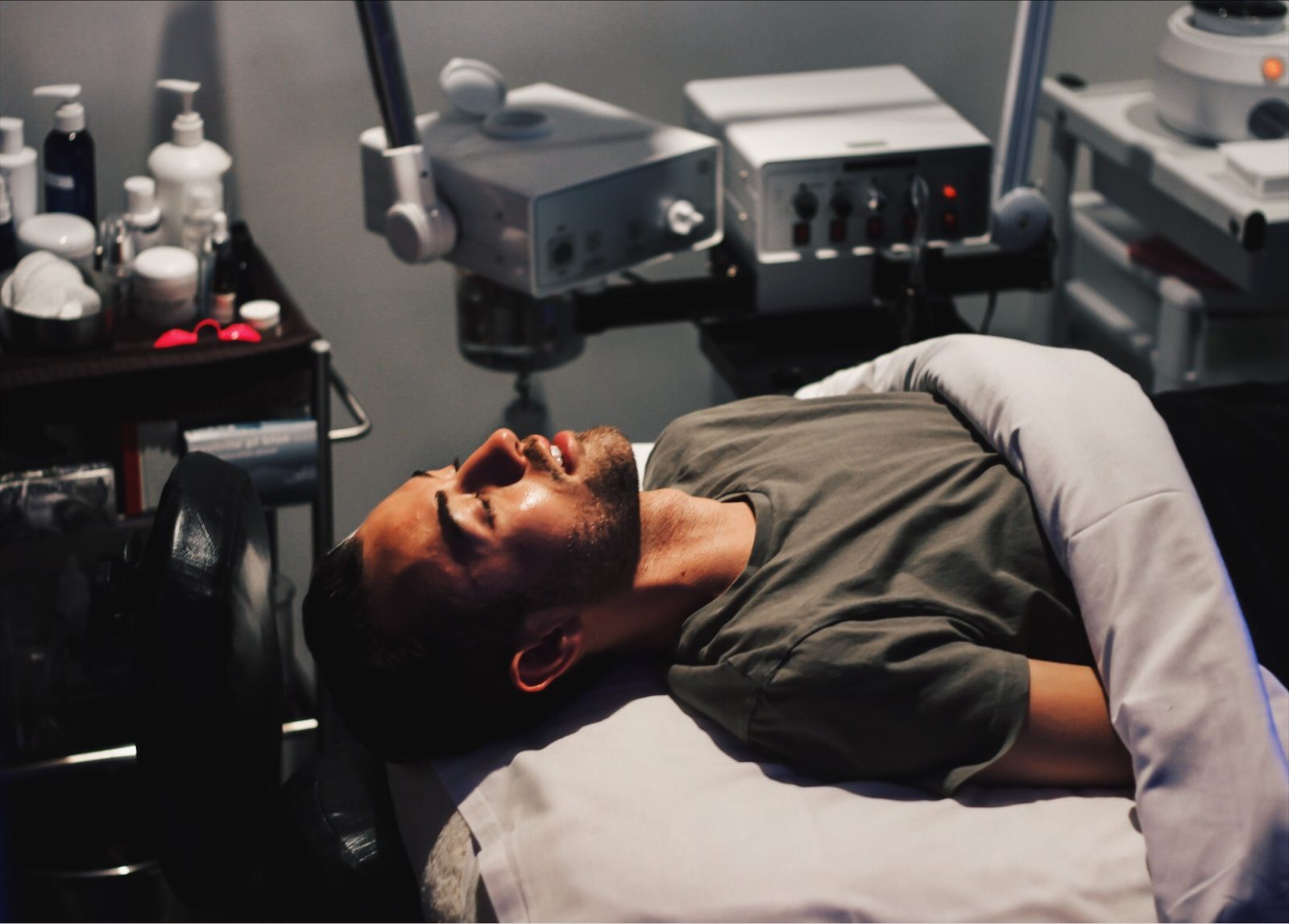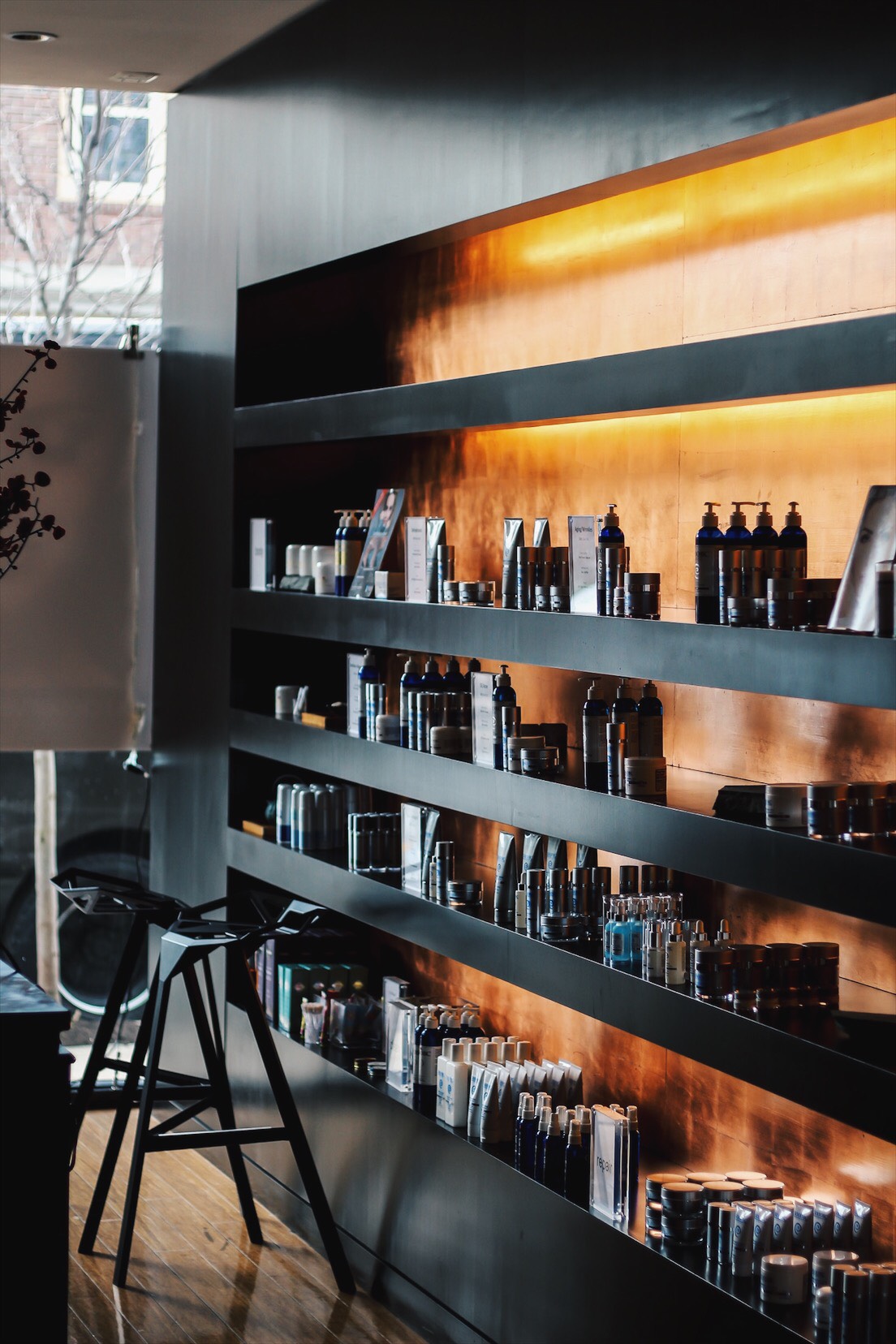 Hi Guys! How are you? We're so excited to finally give you the lowdown on our first HydraFacial experience! If you're a part of our IG fam, then you've already seen the behind the scenes of our day at the spa. We recently visited 3000BC in Chestnut Hill to check out the spa and try out the HydraFacial MD. Before we tell you guys all about the facial, we need to start with our skin scan. If you watched our IG story, you saw us sticking our heads in this crazy machine. This machine conducted a Visia Skin Analysis on our skin. It was amazing that this machine was able to tell us so much about our skin. We found out if we had UV damage, fine lines, redness, and so much more. We also found out our TruSkin Age® during the analysis. It was crazy! We loved experiencing something like this since skin care is clearly an obsession of ours. 
Alright, back to the HydraFacial MD. This specific facial has been a huge hit with celebrities for years. It was even featured on Real Housewives of Beverly Hills by Adrienne Maloof. You guys know how much we love that show (guilty pleasure). The HydraFacial MD is not like your average facial. This facial uses something called Vortex-Fusion®. Sounds crazy, right? We were a little alarmed when we first set eyes on the machine. It's not that we were scared but it is some serious equipment when you actually see it in person. Our facials were administered by licensed estheticians — which means we were getting the real deal. We literally asked them a million questions about the entire process. Shout-out to Leigh-Ann and Michelle for putting up with us! You both are amazing! They explained that the HydraFacial MD is unique because it's like you are getting multiple facials all in one service. Who doesn't love that?! Most people don't have time to sit at the spa for hours — though we wish that were the case! This service is super quick and gives you amazing results. It uses the Vortex-Fusion® delivery system to cleanse, exfoliate, and extract all of that nasty stuff inside your pores. We even had a peel applied during the facial. It's not often that you can receive all of this in one trip to the spa. That's one of the main reasons we liked this facial so much. Just like you guys, we're busy and don't always have time to spend an entire afternoon at the spa. The HydraFacial MD works on so much, which is why it has become so popular. You're able to treat multiple concerns while being conscious of your time. A few of the top benefits are below.
Fine Lines & Wrinkles
Elasticity & Firmness
Skin Tone Evenness & Vibrancy
Skin Texture
Hyperpigmentation / Photo Damage
Oily / Congested Skin
Enlarged Pores
Advanced Signs of Aging
It's hard to explain exactly what this facial feels like. The machine has this little apparatus at the end that does the heavy lifting. With each specific service (cleanse, extract, peel), the tip of the apparatus is changed. The same tip is never used again. This helps deliver the serum and ensures your skin is absorbing all of the treatment. The Vortex-Fusion® is really interesting. The best way to explain this is by thinking of the end of a vacuum hose. Guys, go with us on this one! Have you ever felt the suction of a vacuum hose on your hand? That's similar to the facial machine. The esthetician is able to control whether the machine is pushing serum into your skin or extracting impurities. Hopefully, you followed that! That's the best way to explain this facial. After the service was finished, our skin felt amazing. Honestly, it felt so soft, smooth and hydrated. Our estheticians told us that we would see even more results a few days later. That was true! Our skin looked even better on day three. In all seriousness, we highly suggest trying this out to really understand this facial. If you're in the Philly area, 3000BC needs to be on your list. If not, you can google HydraFacial MD and look up the nearest spa that offers this service. Let us know what you think!
Until next time…
---
[jetpack_subscription_form]