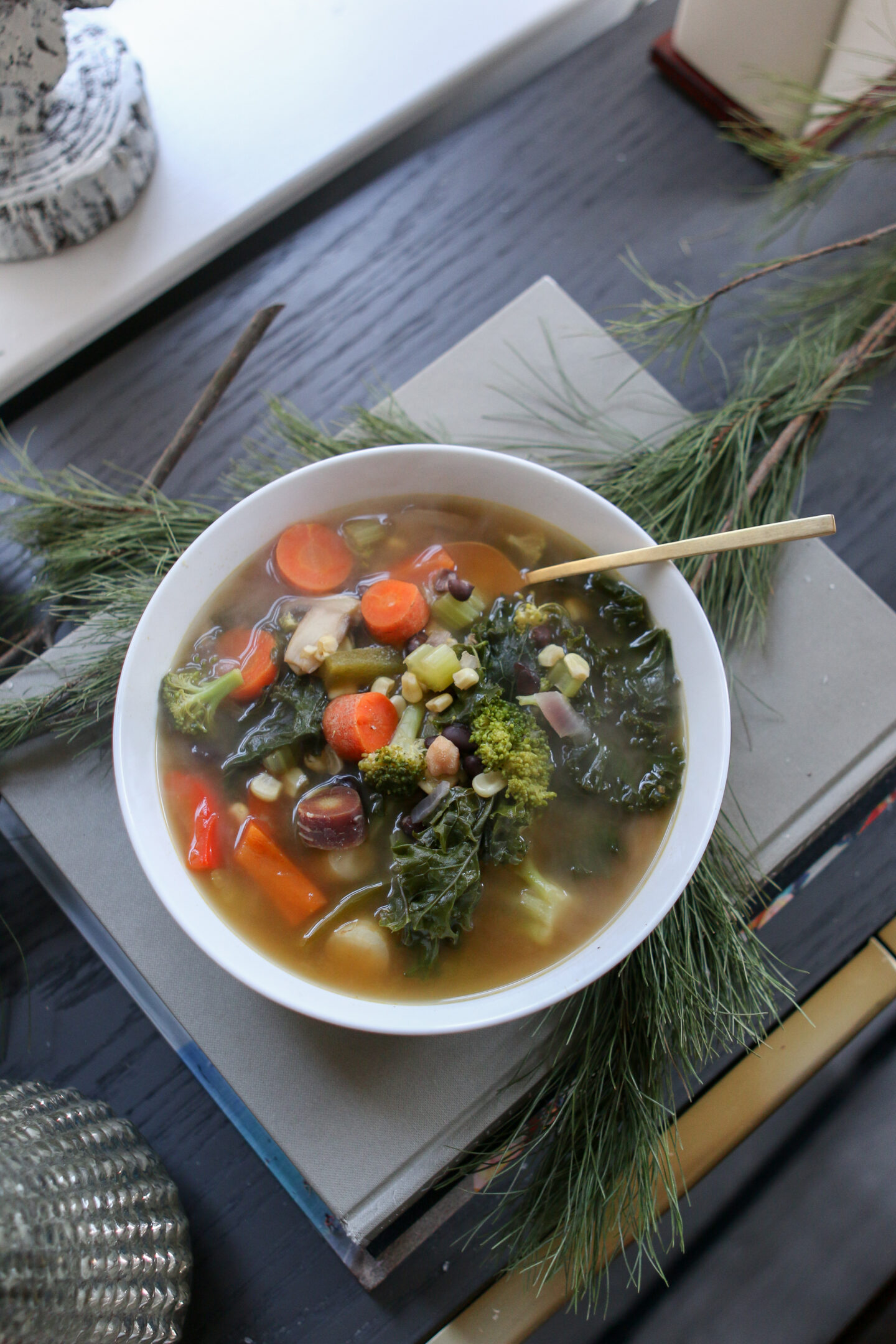 During the winter months, we crave soup. A lot. It's one of those meals that hardly takes any effort at all. You just throw everything in a big pot and walk away. We tend to make a huge pot and then eat the leftovers throughout the week. Recently, Mike came up with the heartiest winter soup and we've been obsessed ever since. It's been getting us through these freezing cold nights. Plus, it fills the house with the best smell. Happy cooking! Let us know what you think!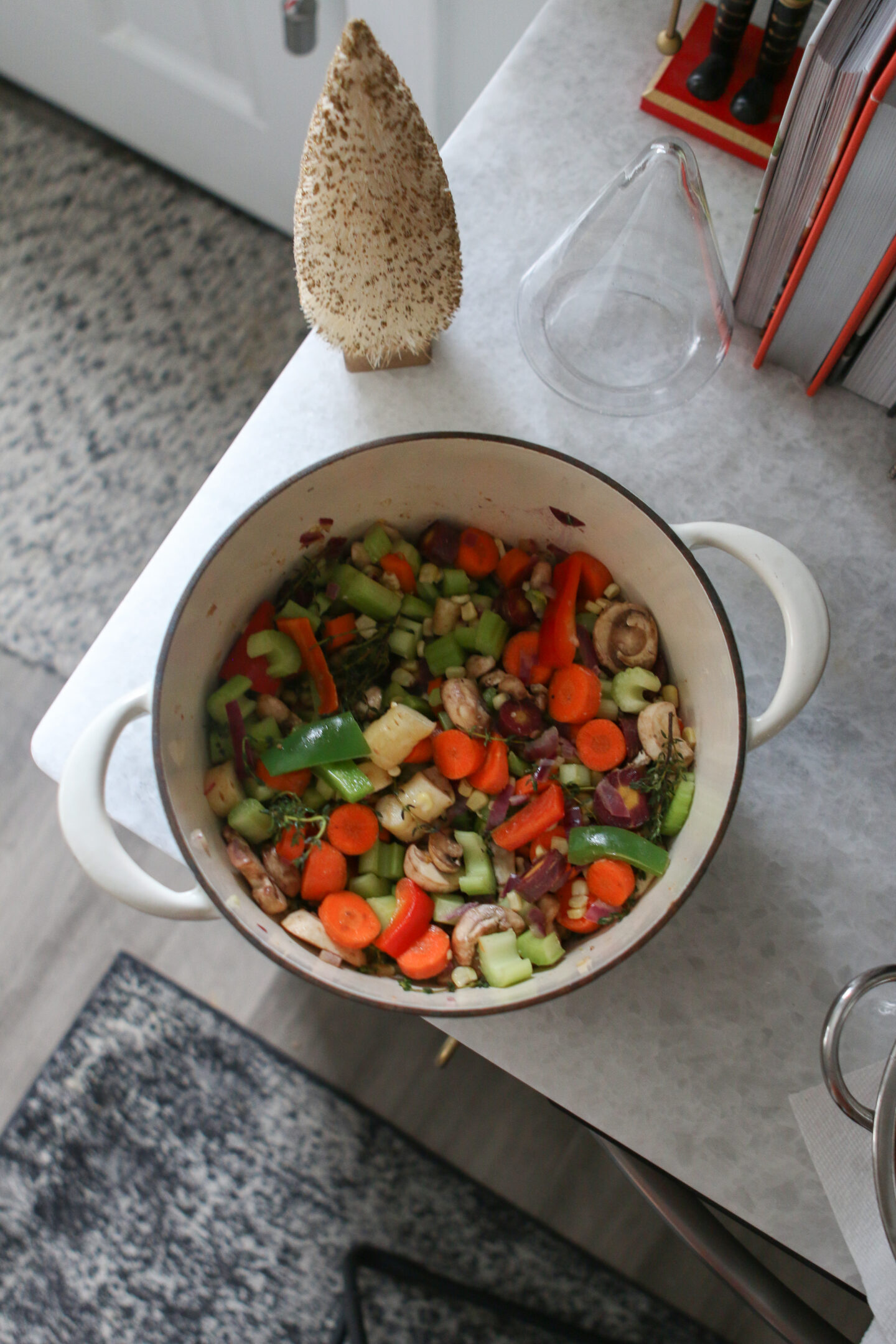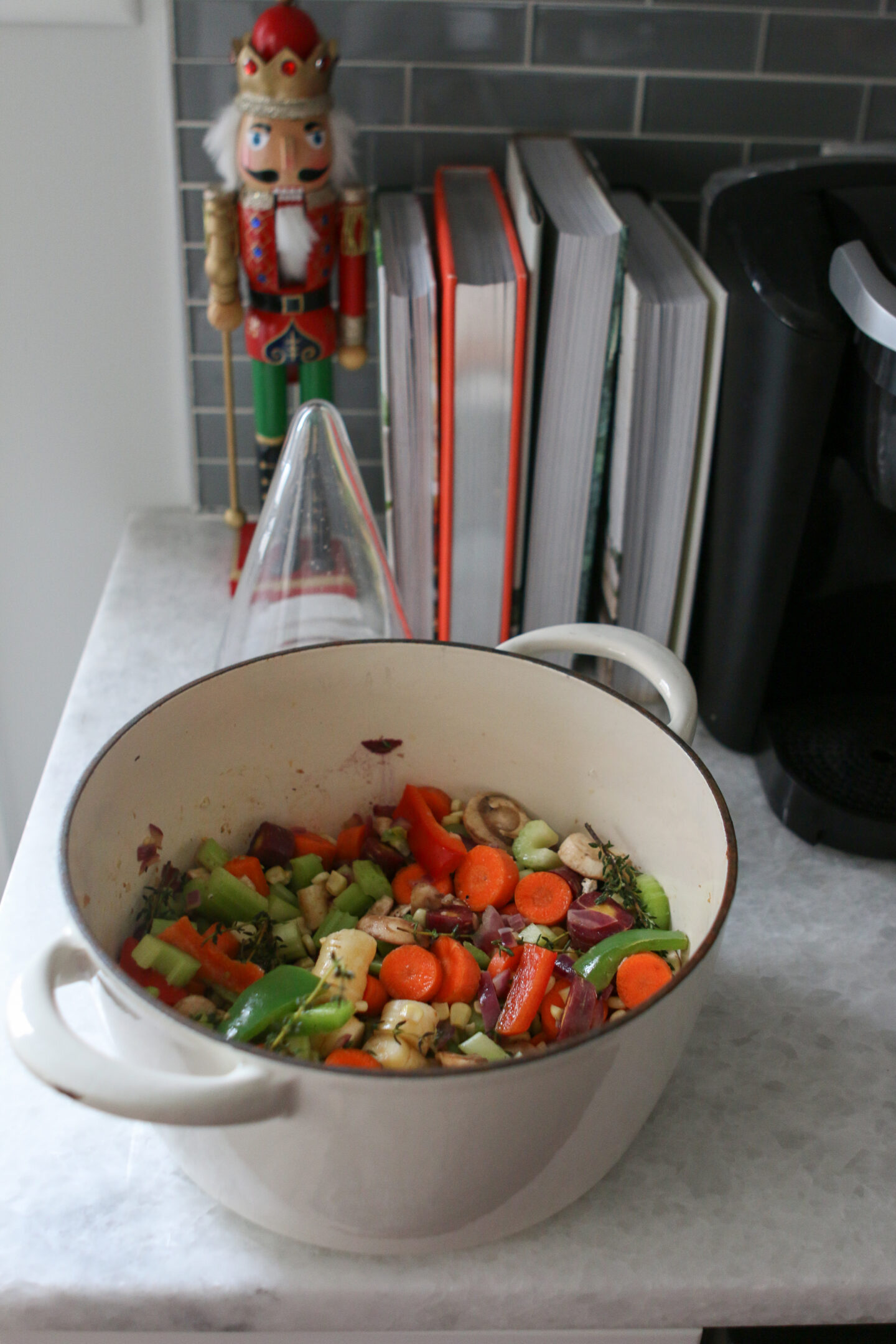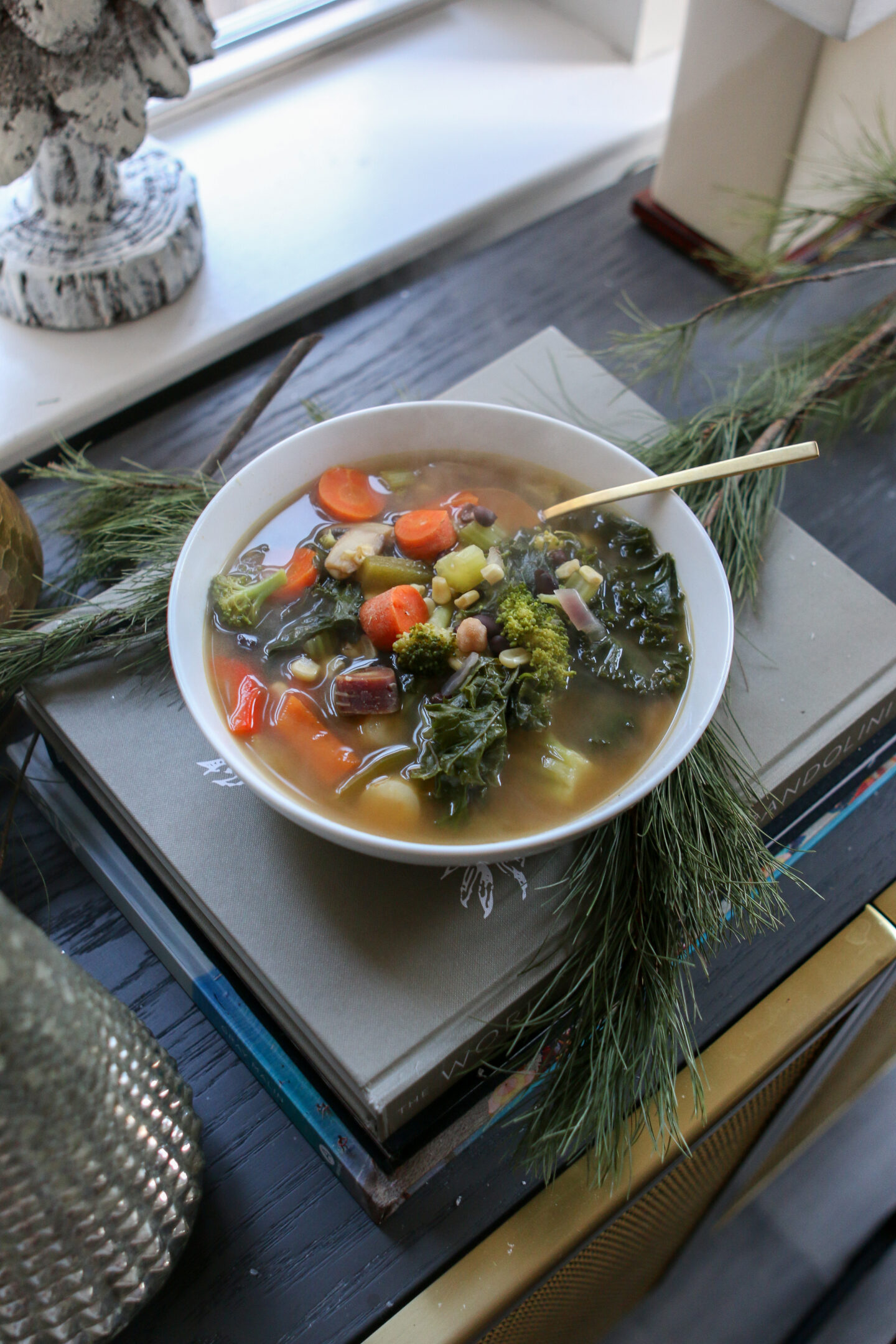 ---
INGREDIENTS
1/2 Red Onion
1/2 Large Bundle of Kale
7 Carrots
1 TBSP Minced Garlic
1 Bundle of Mushrooms
6 Celery Stalks (we love celery)
3 Full Peppers
1 Can of Corn
1 Head of Broccoli
1 Can of Chickpeas
1 Can of Kidney Beans
1 1/2 Quarts of Vegetable Broth (1 container usually equals 1 quart)
Pepper
Salt
Oregano
Garlic powder
DIRECTIONS
Combine ingredients in a large pot. Add seasoning (we season to taste). Cover and simmer for 2-3 hours. Enjoy!