Fall is here and we are truly living! You guys know how much we love this time of year. The leaves are starting to fall and there is a crispness to the morning air — it's all so cozy. Because of all of this, we like to take advantage of all fall has to offer. Guys, there is SO much to do this time of year. We thought it would be fun to come up with a list of some of our favorite fall activities. Let us know if you've got any of these activities on your list!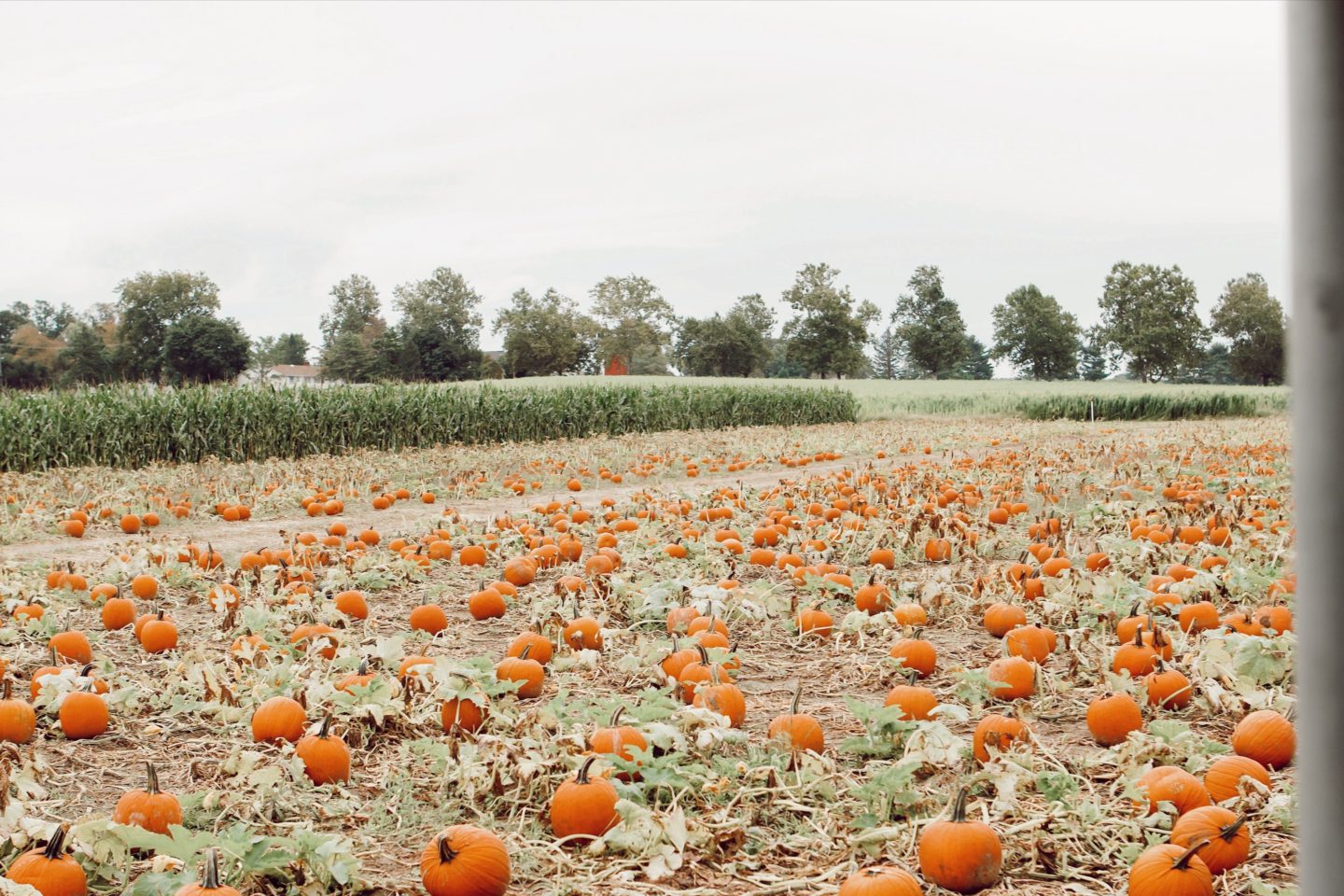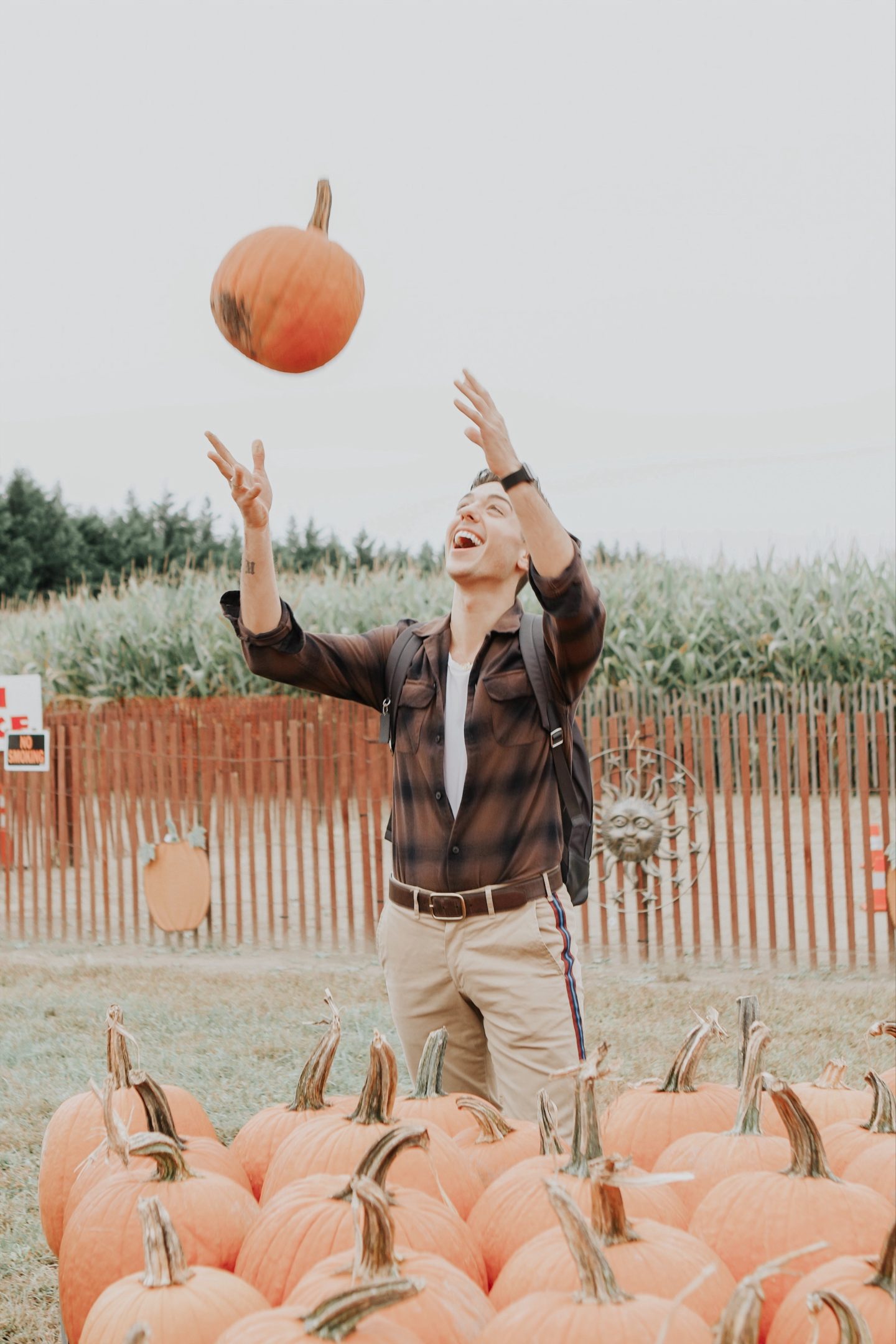 Go to a pumpkin patch. This should be a no-brainer. This is one of the most "fall" things to do. We've already gone to two pumpkin patches this year! The first one we visited was so cool. We went a hayride throughout the pumpkin patch then picked pumpkins to take home. Seriously so much fun!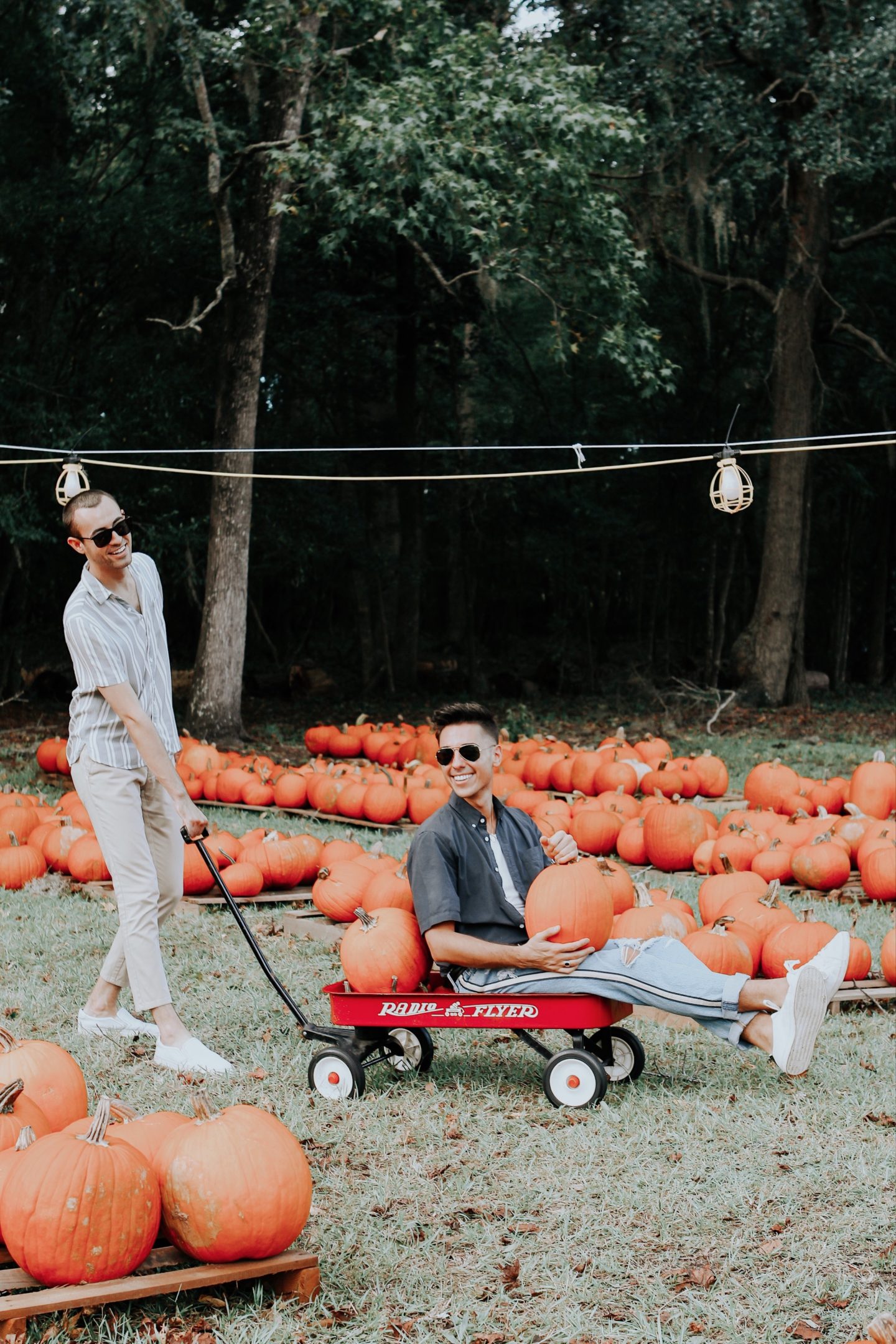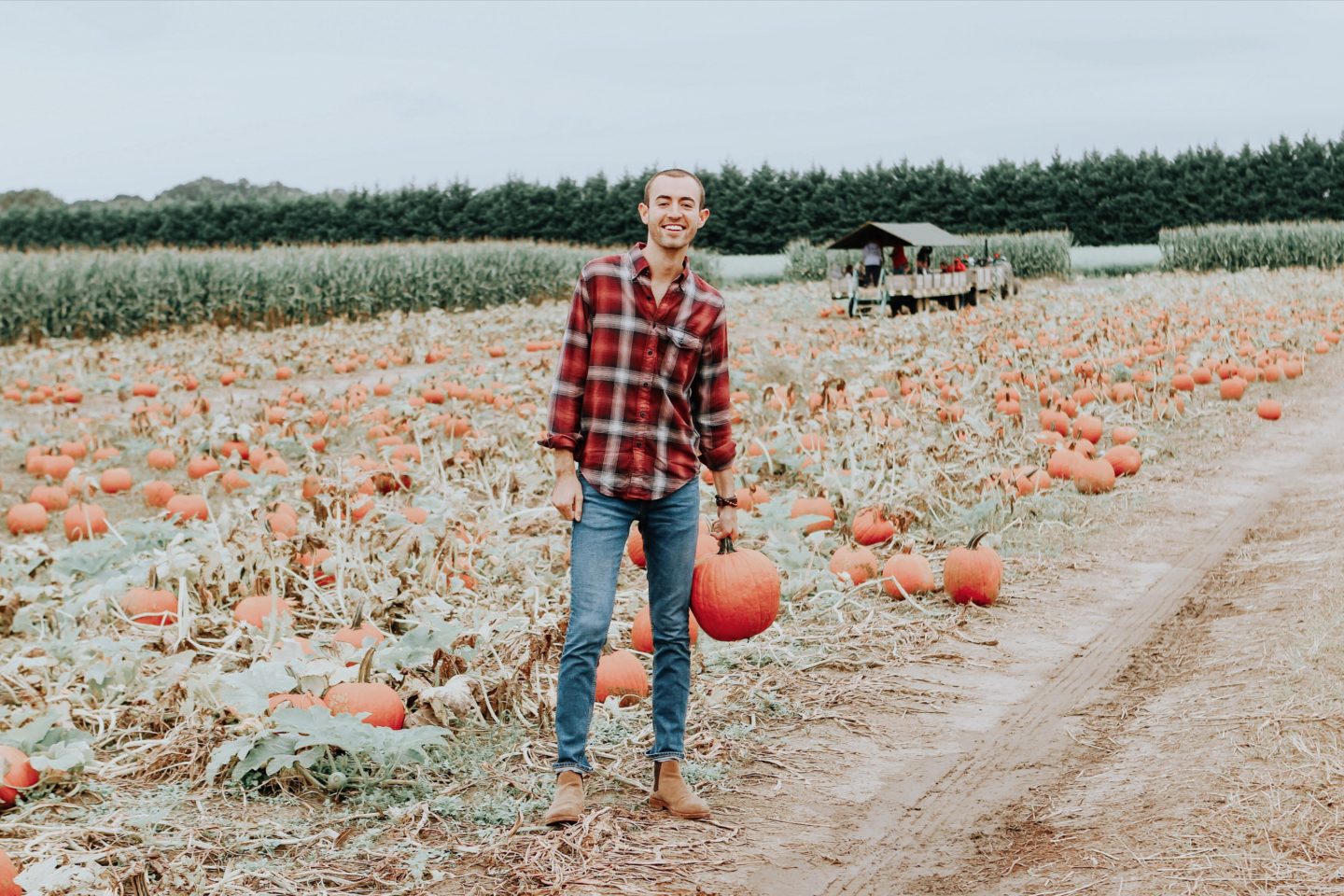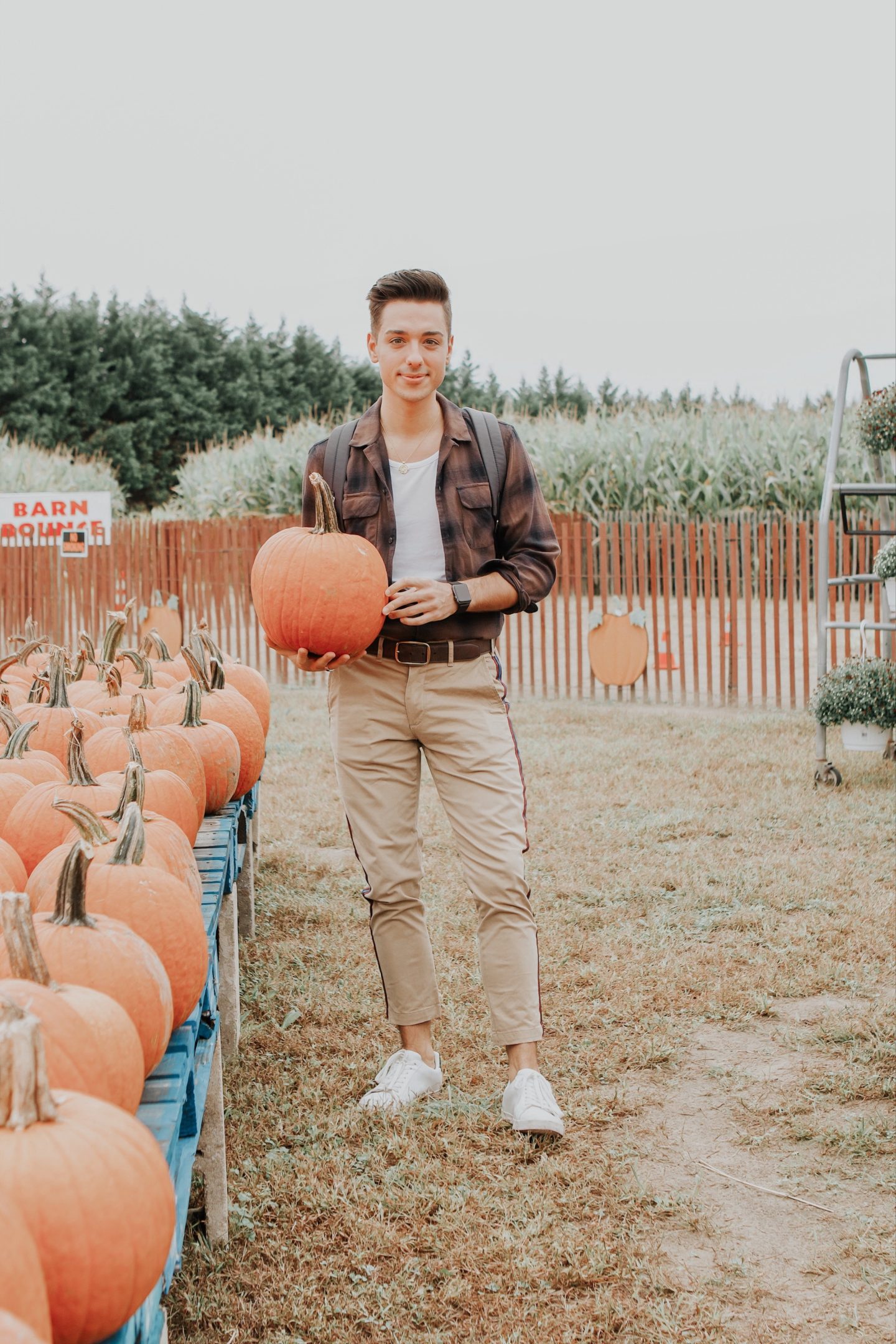 Visit a haunted house. This is something everyone should do, especially around Halloween. Yes, it's scary. But it's something fun to do with a bunch of friends. Grab onto the arms of someone and go for it. If Alex (the biggest baby in the world) can do it, so can you. Seriously.
Carve pumpkins. No matter what age you are, this is something everyone loves doing. We've carved pumpkins twice so far. The first time was with Mike's family in South Carolina and the second time was just the two of us. Though it was fun being with everyone for this fall carving session, it was even more fun with just the two of us. We made a night out of it. We poured some wine, grabbed some snacks, and played some spooky music. It's all about setting the mood.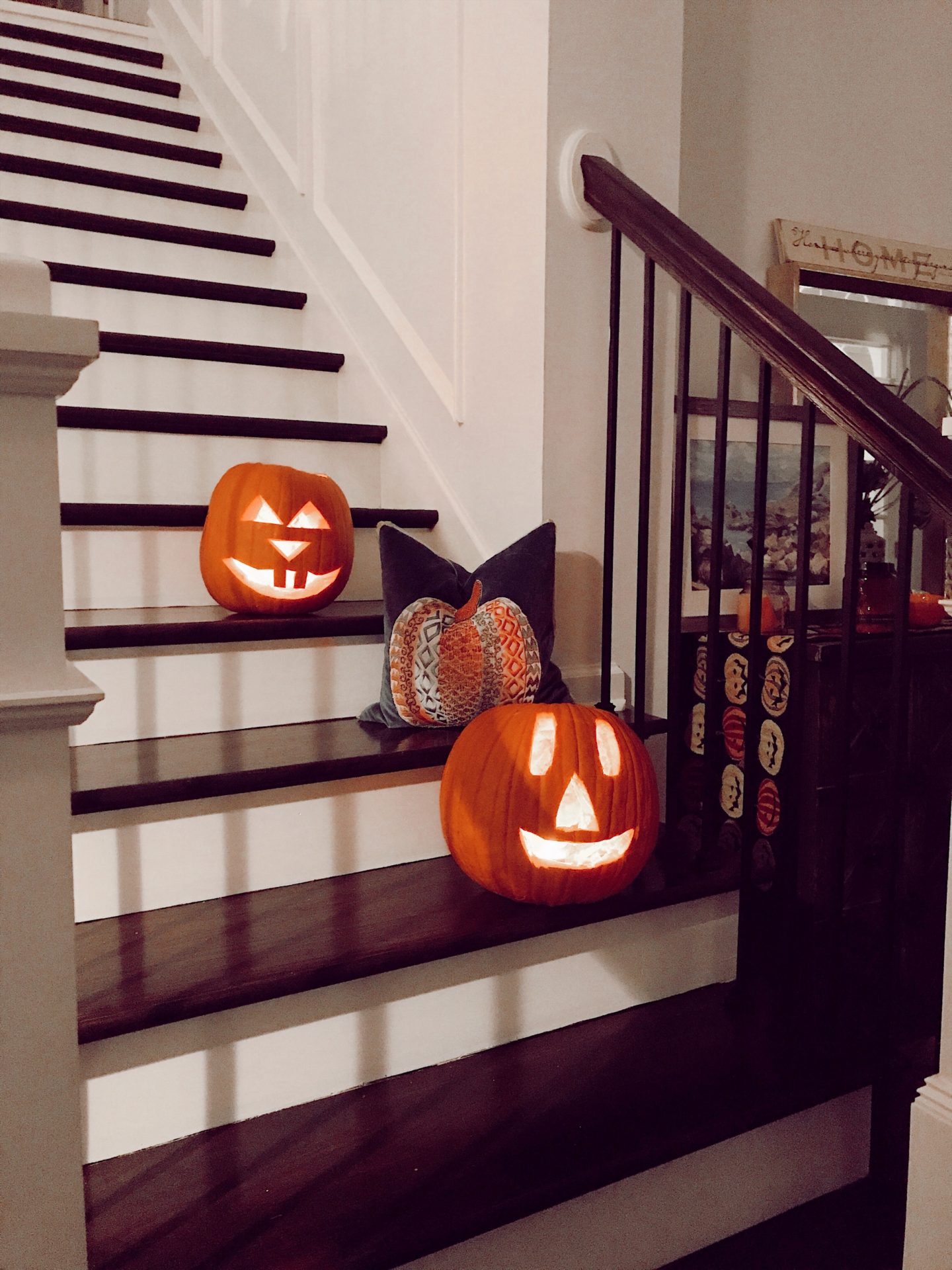 Go apple picking. This is another fun fall activity. Actually, most pumpkin patches already have this as another attraction. At the first pumpkin patch we visited, you could pay a little bit more to pick a big bag of apples. Aside from all the photo opps (no shame), think of the satisfaction you'll get biting into the apple knowing YOU picked it. Maybe that's just us??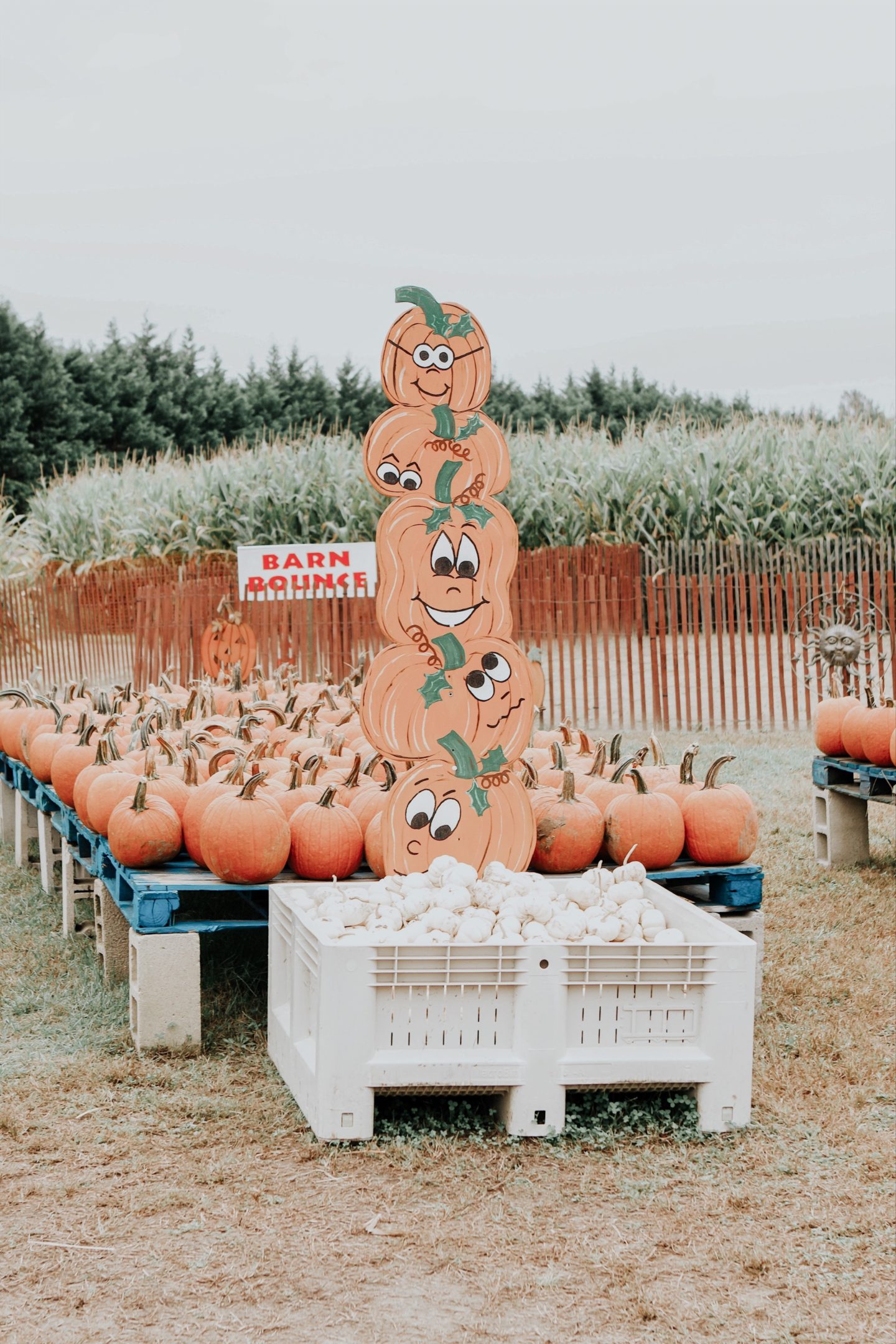 Go on a hike. With the leaves falling, this is the perfect time to spend a few hours outdoors. Find a trail nearby and go for a hike. Go with a loved one or friend for some quality hang time. Or throw on a podcast and get in some "me time". Take in the beauty of the outdoors.
Fall movie night. We wrote a post listing some of our favorite fall movies. This is the perfect excuse to stay inside and cozy up for the night.
Make some fall treats. This is a given for us. We LOVE fall desserts. Though, really we just like dessert in general. During this time of year, we love making pumpkin donuts. It's something fun we do together. The best part is you actually get to enjoy the fruits of your labor.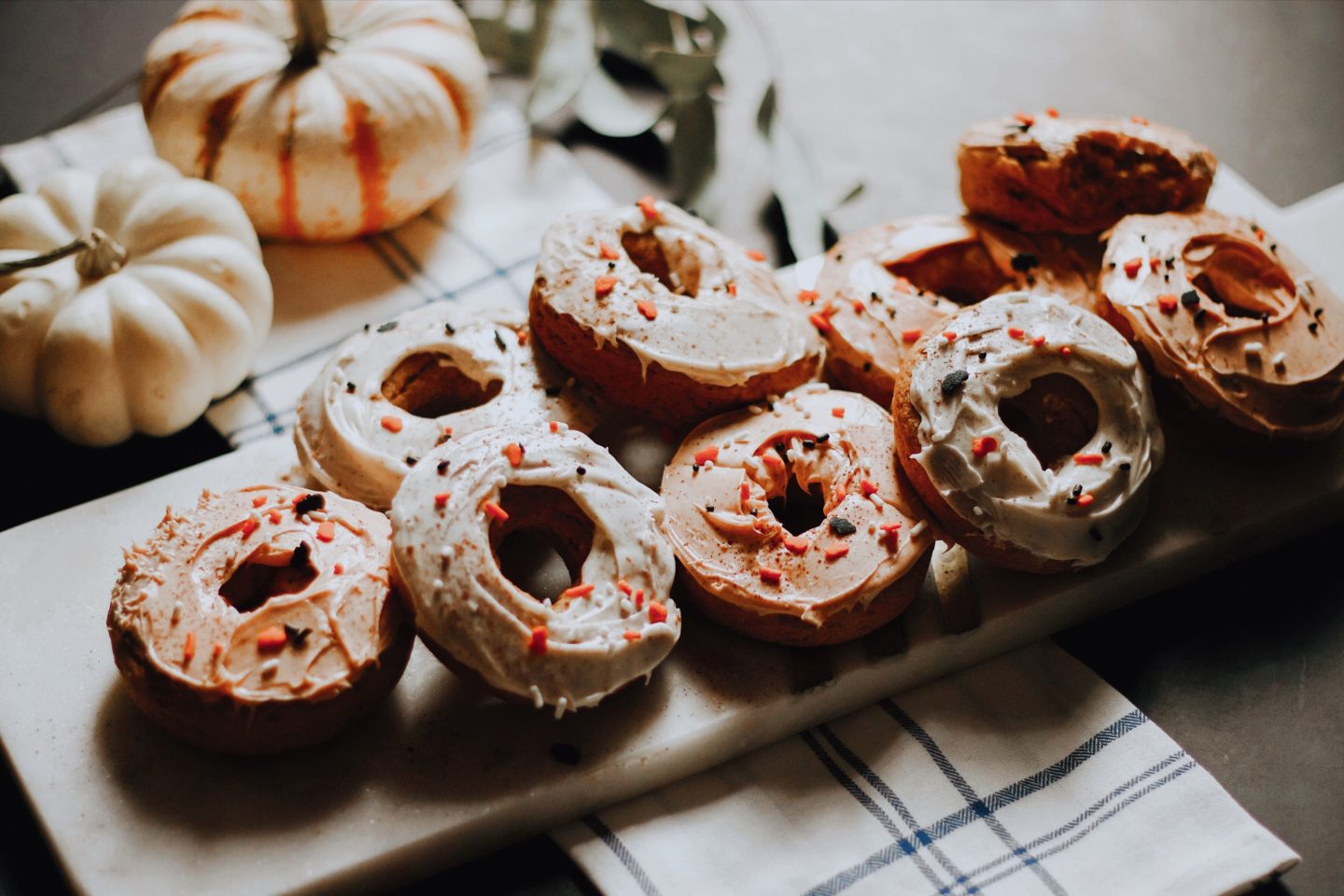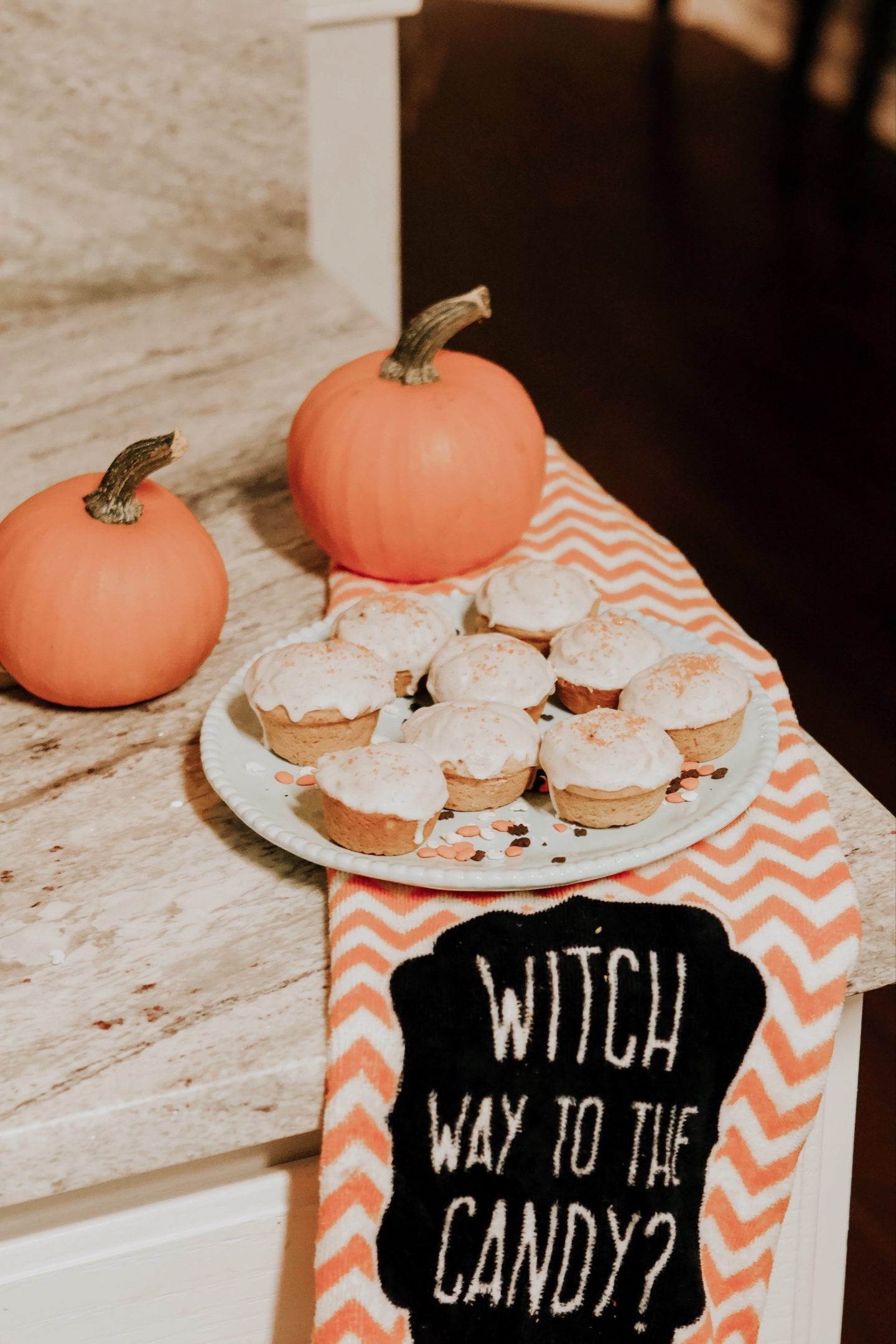 Let us know what you think in the comments below! Until next time…